Advertisement feature
This remarkable infant car seat is incredibly lightweight at only 3.3kg and incorporates an advanced ISOFIX system built-in.
With its ISOFIX system, it can be securely installed in two seconds with no base needed, making it perfect for taxis or cars. It has a one-handed quick release from both pushchairs and vehicles, and even comes with Nuna's Dream drape™ for total privacy. All these features make it easier to take your baby with you on life's modern adventures.
The Nuna PIPA urbn is also compatible with many brands such as Mamas and Papas, iCandy, Silver Cross, and more, with the use of the correct adapters from these brands. Nuna and retailers can help advise fully which adapters you require to use the car seat with your pushchair.
So, what did our parent testers think of the Nuna PIPA urban?
What was your first impression of the PIPA urbn?
Rachel: "The caviar coloured PIPA urbn car seat, with the brown trim finishes, gives a very modern, elegant look.
You can easily see the quality of the car seat with all its padding and matte finished handle."
Laura: "My first impression before I'd even taken the car seat out of the box was 'wow this feels really lightweight'. Once I opened the box, it was really easy to take the car seat out, cut the labels off and install in the car. I had a little play around with the straps which worked absolutely fine and then installed the canopy. I love that you can unzip the canopy and pull out the drape which will be amazing at keeping the sun out of my baby's eyes, or even to help her sleep in a bit of darkness."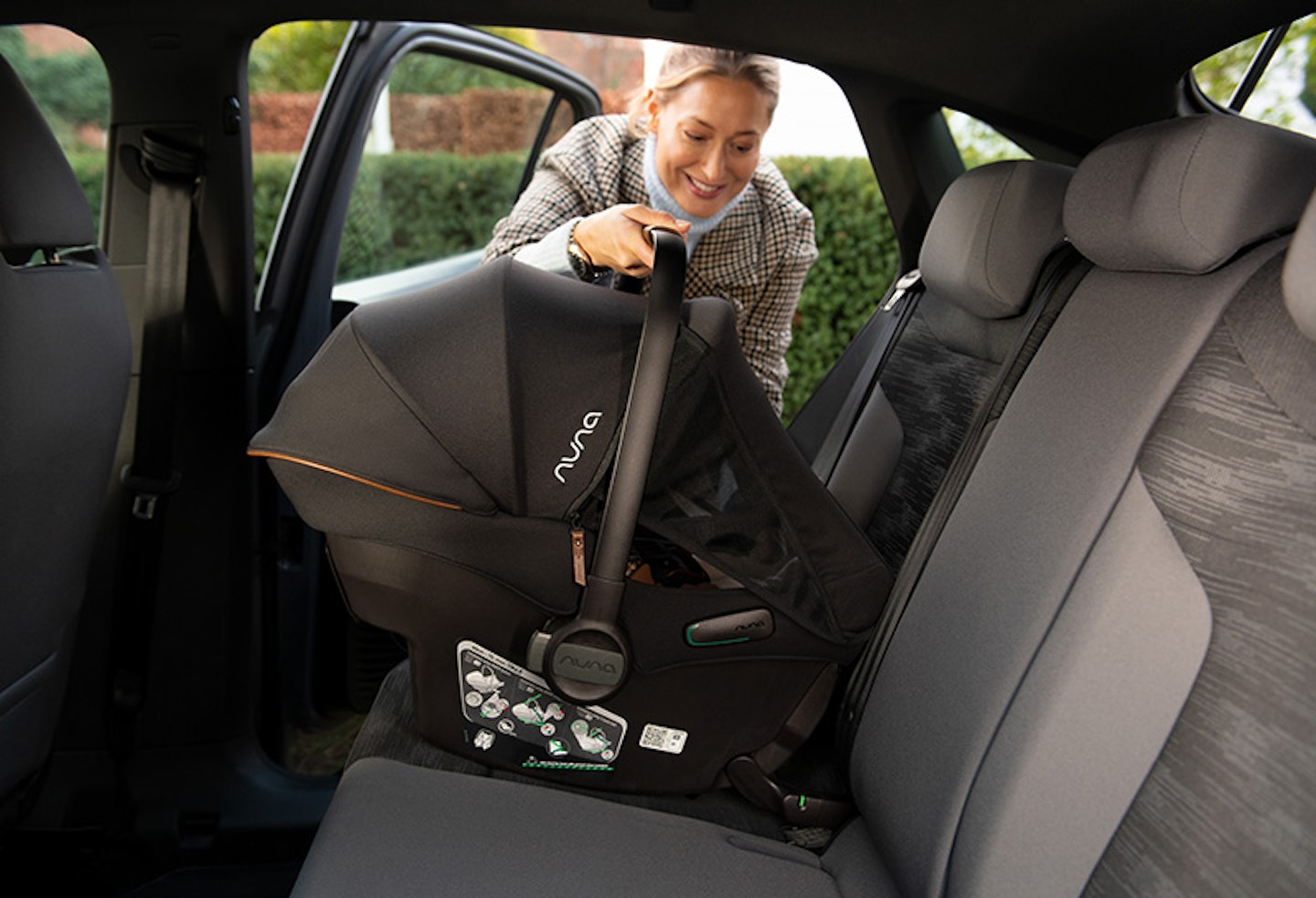 What did you like most about the product?
Helena: "The isofix is the real game changer here. Being able to fix the seat to the isofix settings in a car makes you feel confident that your child is in a much safer position than a seat with a seatbelt fastening design. The car seat also has a very attractive and sleek design."
Tyler: "What I liked most about the PIPA urbn was how easy to was to use, from first attaching the hood to the car seat to actually using the car seat and attaching it to the car was simple. The PIPA urbn was simple to set up, the pull up and down feature of the head rest was very convenient as I didn't have to re strap to get the correct fitting for my daughter. Having a baseless isofix car seat was a fantastic feature, which made attaching it to the car fast and simple, the adapters changed colour to ensure it was in correct which I really liked. I also liked the extra large hood with the ventilation panel. I loved how lightweight the car was, having a light car seat definitely made it less awkward to carry and lift."
How does this product compare to others you've used?
Rachel: "The pipa urbn, is a lot more lightweight car seat, making it A LOT easier to carry baby around without the pushchair. The dream drape allows baby to sleep longer as it gives darkness and some sound proofing from surrounding noise. The canopy seems slightly longer giving full shade from the sun unlike other car seats.
Both the release buttons for the ISOFIX and pushchair are effortless. The built in ISOFIX is great creating more space in the back of the car."
Helena: "This portable car seat feels much more secure and safe than other removable car seats we've used."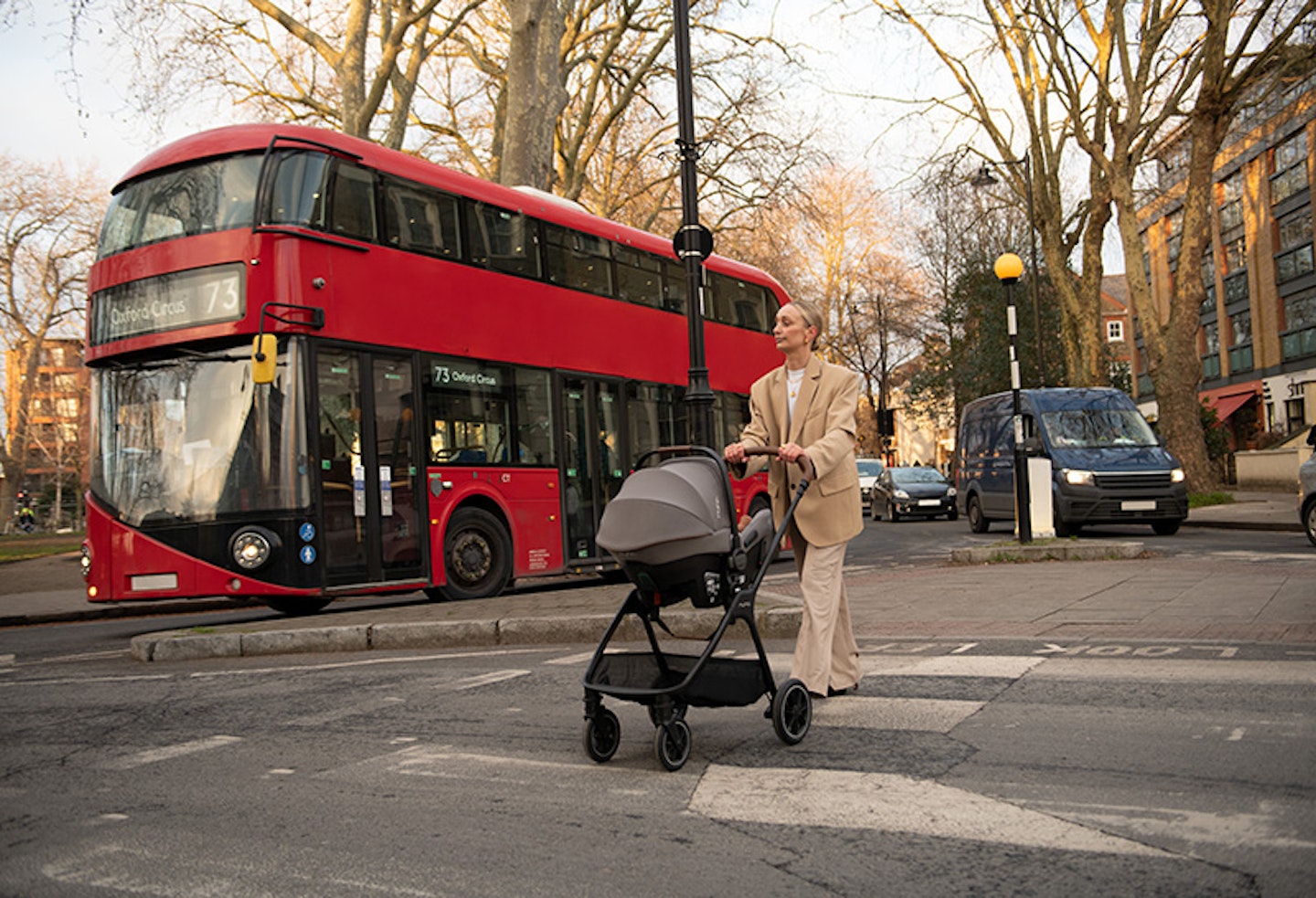 Would you recommend this product to other parents?
Laura: "I would 10000% recommend to other parents. The seat itself is so comfy and my baby seemed to really enjoy being in it (as she fell straight to sleep). It's so lightweight, which I think when you're recovering from childbirth is something us mums really need if we have to nip out to appointments etc."
Tyler: "I would 100% recommend the PIPA urbn car seat to other parents, the car seat was overall so simple to use. I didn't have any concerns at all when using it. If parents are wanting an easy car seat to attach without the hassle of an ISOFIX base then this is the seat!"
How do you think the integrated Isofix could benefit parents?
Lois: "Really easy to use and to transfer in between cars and makes it feel more secure. Think it's a really good idea having it integrated."
Olivia: "Absolutely, we often go out with grandparents and friends, it is helpful to car share rather than go in separate cars."
Laura: "The integrated isofix is absolutely amazing and something I feel all car seats should have. There's no bulky base/support leg to battle with which is impossible to carry around and move from car to car. For me, it means I can easily pop the car seat into my partners car or even my parents without a huge faff (which we have with our other isofix seat). Although you can use the seatbelt method, the isofix is just one little push and click in and you're done and is therefore so much quicker and easier to install in different cars. But it's also great that if a car doesn't have isofix, you can still use the belt path."
How easy was the product to use?
Tyler: "The PIPA urbn car seat was incredibly easy to use due to its main feature of the built in isofix points. The PIPA urbn took seconds to plug into the car which made life so much easier. The car seat also released from the isofix points with one push of a button which was so simple! The 3 point connection harness was also so simple to connect together and pull tight."
Laura: "The product was so easy to use. I gave the mini manual a check over, but on the whole it's so straight forward I don't think you'd need any help to use the seat. I worked the straps out pretty quick (i.e. finding the release button) so that was easy. Then it was just the isofix installation which is super easy. The only thing I may need some help on is when I need to rethread the straps to the next set of holes, but I'm sure I can find that online."
Find out more at Nuna | PIPA urbn baseless infant car seat