Advertisement feature
The only car seat you'll ever need! You can count on i-Spin™ XL to stay steady through every outing from birth all the way up to age 12, with a seamless 360º spin and a headrest and harness system which adjusts simultaneously that accommodates every growth spurt.
Here's what our parent testers thought:
How easy was the i-Spin XL to install?
Tyler: I'd give it 10/10 - the car seat was super easy to install into the isofix points and the extra adapters for the car to make the points stand out helps a lot to make it a quick and simple job to install.
Charlotte: The ISOFIX connectors on the car seat were very easy to fix into our car and felt very secure once fixed in. The 'load leg' was easy to adjust to ensure it fitted flat and firmly on the car floor. I was reassured by the red and green indicators to show that the car seat had been fitted correctly.
Laura: This car seat was super easy to install. The instructions were really clear and easy to follow. I actually installed it in 2 minutes singlehandedly.
What features on the i-Spin XL made you feel as though your baby was safe and secure?
Rachael: The seat felt securely fastened into the car with the isofix. It was easy to see the green indicators to show it was installed correctly, I especially liked the green strip on the harness buckle to show it was clipped in fully. This is great when your child starts to unbuckle themselves as you can quickly see if they've succeeded or not. There was also a nice amount of cushioning in the seat, my newborn especially looked well positioned and secure.
Rhiannon: The most reassuring feature for me were the green safety lights showing when the car seat was correctly installed and the harness was correctly fastened.
Temi: The support legs in particular, once the car seat was attached to the isofix in the car I'm happy with its level of security, but the support leg added an extra layer of security.
How did you think the longevity of the car seat will impact you and your child's life in the future?
Charlotte: A huge bonus to this car seat is that you can use it from birth up to 12 years of age. This means I don't have to think about purchasing another car seat in the future for my little one. The quality of the fabric used also seems a very good standard.
Laura: I love the fact this turns into a booster seat so it can see my child through many more years. Car seats are an expensive purchase and I think this makes it stand out in the market.
Tyler: Firstly car seats can be expensive purchases across a child's life so having just one car seat from birth to 12 years old is takes the cost of future car seats away which is a massive help. Having one car seat which grows with my child is huge advantage.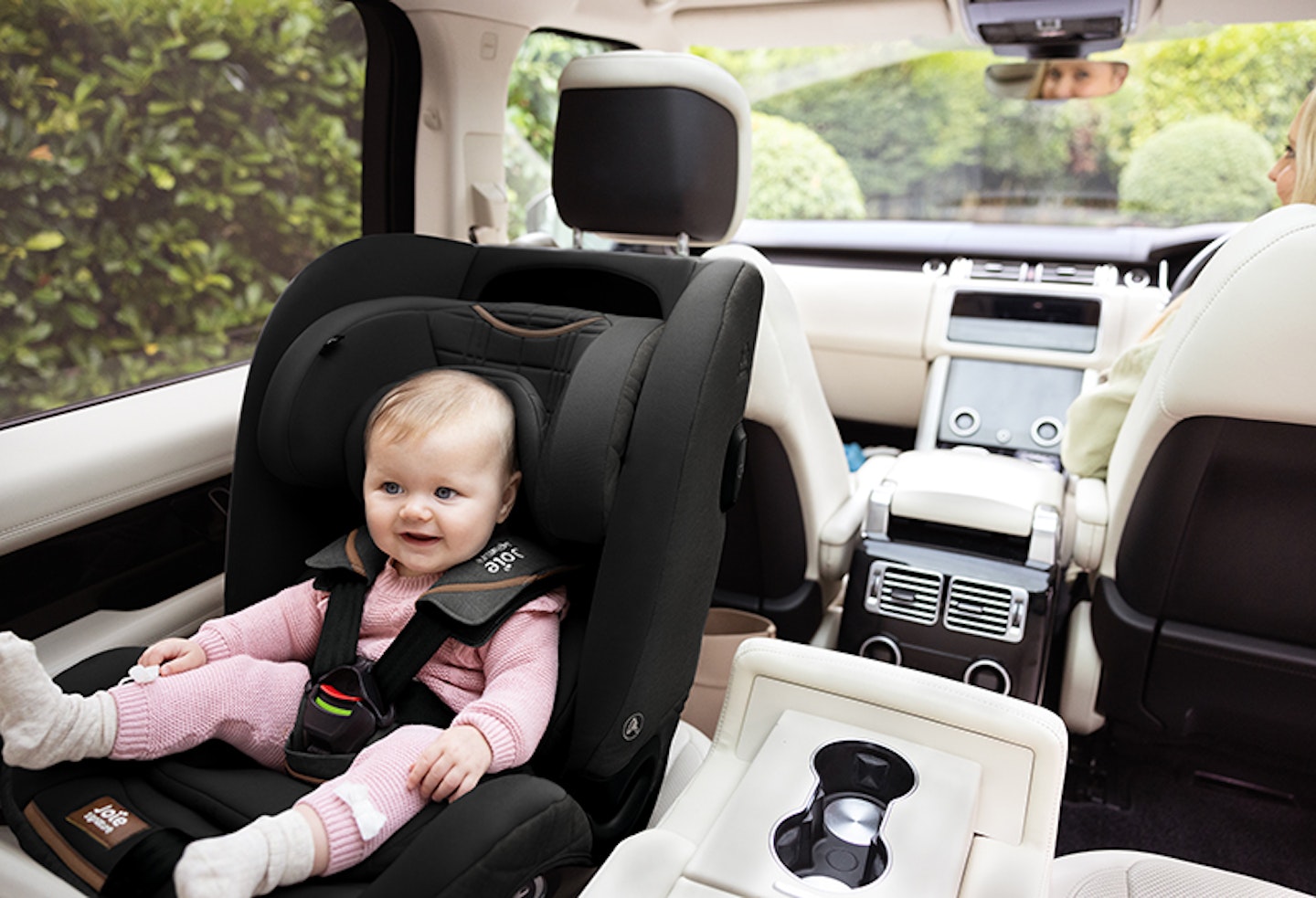 How did the one-hand 360-degree spin make buckling in smoother for your family?
Rhiannon: The spinning base to get baby in and out of the car was by far my favourite feature of this car seat. I found it a lot easier to strap the baby in with a front view. The one hand spin allows you to easily carry baby in one arm and spin prior to getting baby in.
Rachael: It makes it so much simpler to get the children in and out the car. Most of the time I never have two hands free as normally I have a child or a bag etc so being able to move the seat round so easily was amazing. Especially in a shopping car park in bad weather.
Temi: The most useful option for me was being able to spin the car seat to get him in and out easily. Does wonders for my back. Extremely easy to use, honestly the best thing since sliced bread. I could easily put him in, buckle him in and spin him back around.
How has the i-Spin XL made a significant impact on your everyday life?
Tyler: Overall I found the car seat brilliant, it was so smooth and simple to use. I love the fact that everything was basically one-handed, it made putting my daughter in the car seat quick and stress free which is a good impact on us. I love the fact the i-Spin XL will grow with her too. I would 100% recommend the i-Spin XL car seat to other parents.
Laura: The car seat has provided me with an easy solution to car travel where I know my child is safe. As it is designed for multiple years, it also means I don't have to think about getting any more car seats for many years. I think this model is sleek and versatile and has some really well thought-out design features. It's also not as wide (or doesn't feel so) as other car seats, meaning that it wouldn't be an issue to have more than one car seat in the back of the car which is really important to some families.
Charlotte: The i-Spin XL is so simple to use, safe and comfortable for my little one. Car journeys used to be stressful because my baby used to cry throughout the whole journey! He now seems comfortable and I am reassured knowing how safe he is.
More about the Joie i-Spin XL
Key features
• Create a custom fit for your child from birth to 150cm (approx. 12 years)
• Guard Surround Safety™ pod for optimal side impact protection.
• Steel reinforced ISOFIX connectors attach firmly to vehicle anchor points.
• Swivel lock off on either side of the base prevents you from turning the car seat forward facing. Rear-facing is required until at least 15 months.
• 5-point harness with shoulder and lower buckle covers easily tighten with one pull motion.
• Reinforced steel shell for structural integrity in a crash.
• 5-position recline is usable on-the-go both rearward and forward facing.
• Grow-with-me infant insert has 2 individual pieces for a custom fit at any stage.
• Built-in side and back ventilation enhances airflow for the child.
• Plush, deluxe cushioning and breathable fabrics.
• ISOFIX and load leg are used in harness mode while rear facing and forward facing.
• ISOFIX is used for booster mode - harness and load leg are stored away within the seat.
• 21 position load leg ensures the car seat is stabilized in various vehicle makes and models.