Advertisement feature
The PIPA urbn reimagines the future of travel with baby. This one-of-a-kind, ultra-lightweight infant car seat weighs only 3.3kg (without canopy and insert) and installs using an advanced, built-in ISOFIX system.
This ground-breaking baseless installation feature is integrated into the car seat, allowing for super secure installs in seconds when moving from car, to taxi, to rideshare and offering a new generation of journeys.
We were lucky enough to see the Nuna PIPA urbn for a world first product launch. Watch the Instagram Live video below for a demo of this exciting new product:
Smartly sourced materials
From fabric to foam and beyond, each element of the PIPA urbn is smartly sourced to be flame resistant but contain no added fire-retardant chemicals, and has been awarded the GREENGUARD Gold Certification, while the eco-friendly Merino wool headrest and body insert are soft against baby's sensitive skin.
Complete comfort for baby
The PIPA urbn features a removable, full-coverage UPF 50+ canopy that shields baby from harmful UV rays and features a flip-out eyeshade, an extra-large peek-a-boo window, and the iconic Dream drape™ that pulls down smoothly and attaches quietly for uninterrupted naps.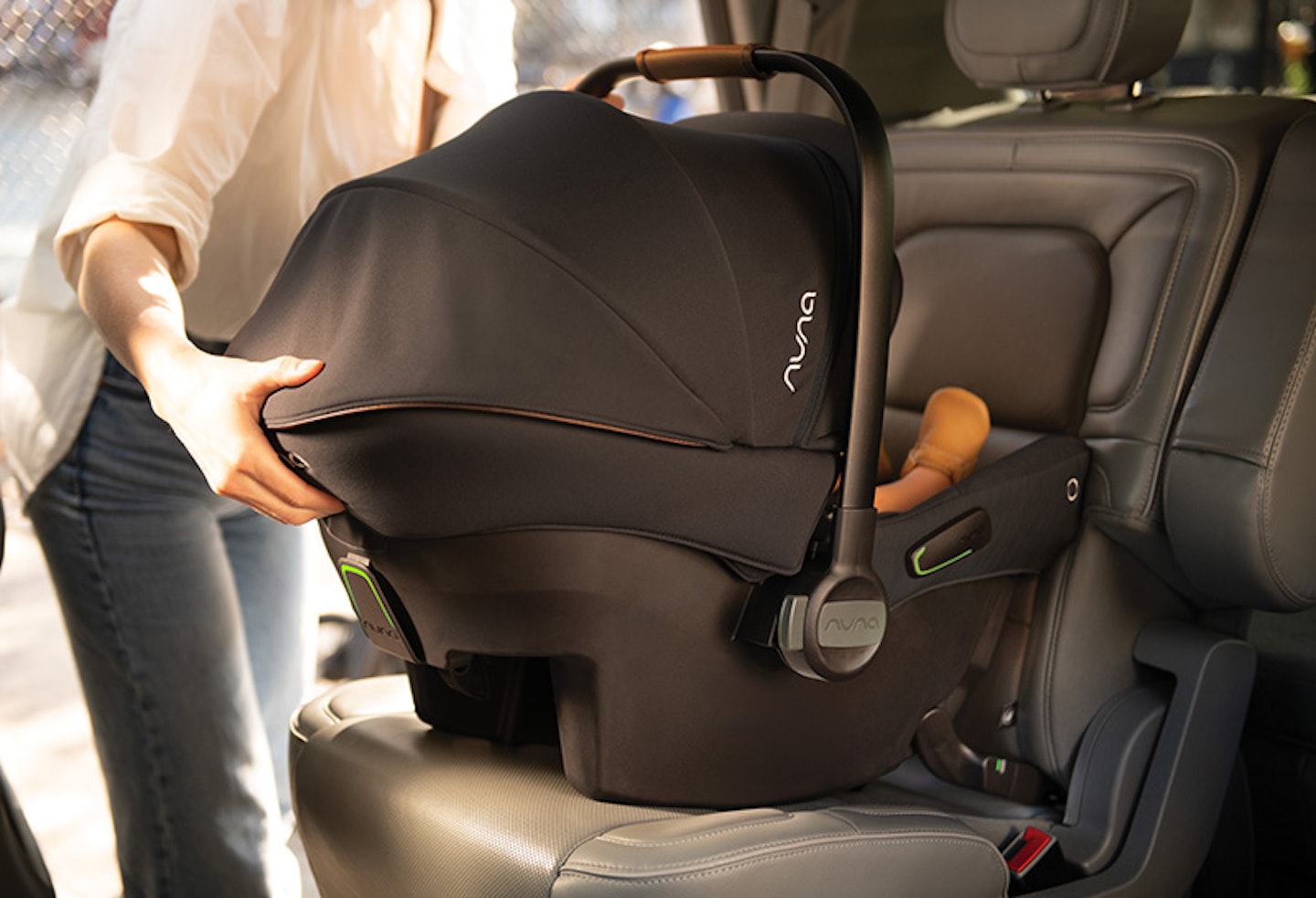 Lightweight game-changer
Ultralight for on the go at just 3.3 kg, the baseless PIPA urbn car seat is super-portable and features a one-handed vehicle and pushchair release for effortless transfers, making it THE most genius way of travelling around town with baby.
Easily connects
Compatible with all Nuna pushchairs for the ultimate modern-day travel system.