The Mercury i-Size Infant Car Seat with Isofix Base features the latest safety technology that is used rear-facing from birth up to 80cm tall (15 months old) and comes packed with industry-leading features that both parents and children will enjoy.
Any parent would be pleased to know this infant car seat has been tested and approved to the latest i-size (R129) safety standards. Additionally, the seat boasts reinforced shell technology featuring advanced side impact protection. This offers maximum safety in the event of a frontal, side or rear collision. It also comes with a sophisticated 3 point safety harness that uses a Holmbergs premium buckle system. For added comfort, the Mercury l-size Infant car seat includes a memory foam newborn insert and headrest cushion as well. As the child grows older, you can remove these when he or she no longer needs.
How did this product make your life easier?
This product has made my life easier in multiple ways. To begin with, the Isofix base was very straightforward to install and the car seat itself is very simple to click in and out of the base which is a great time-saving feature. I've found this super helpful when nipping into baby classes/the supermarket etc where my baby will only be in the seat for a short period of time. I also found the coloured indicators very helpful as I knew that when I clicked in the seat and the indicator changed green, that my baby was safe and secure.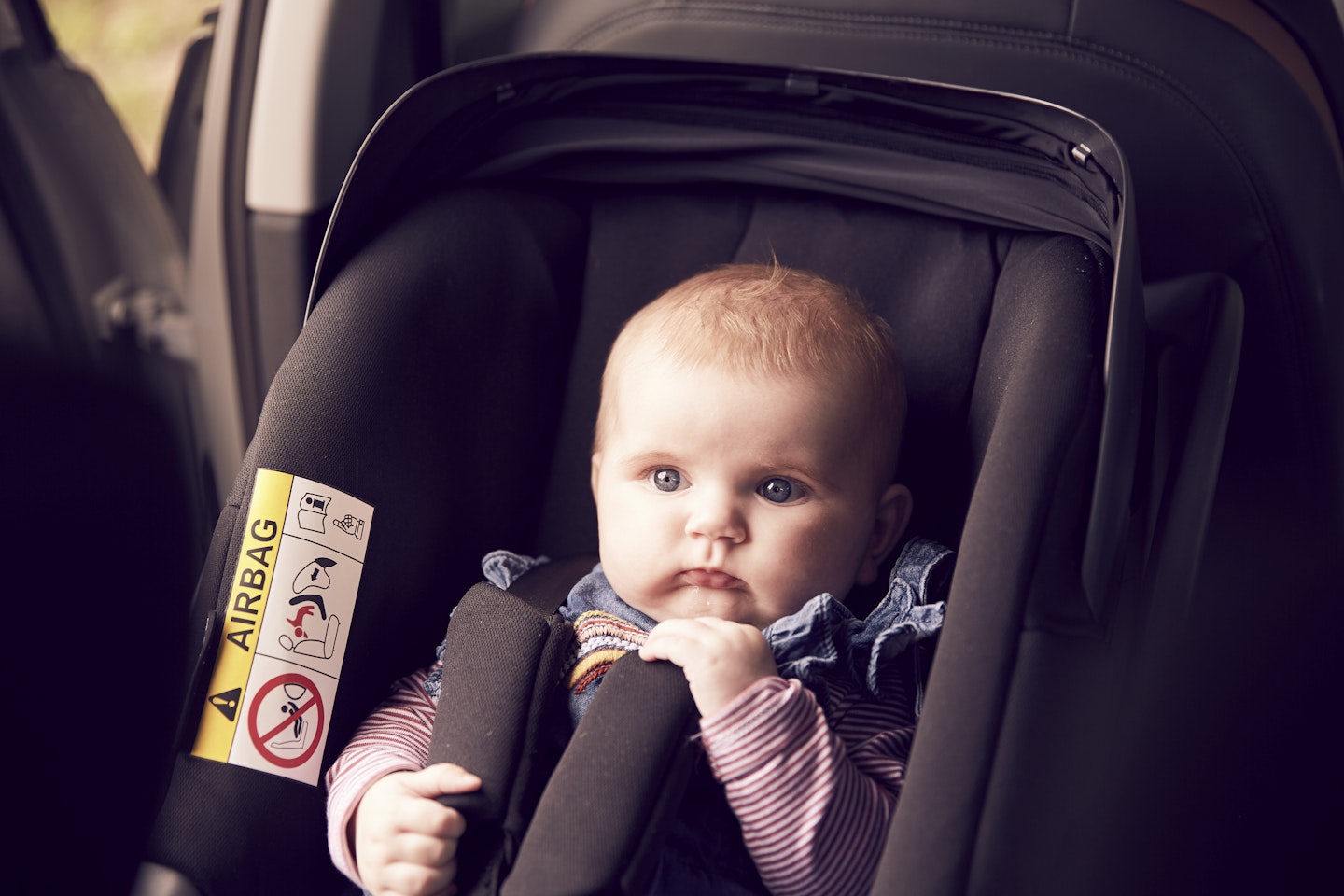 Although I'd recommend the Isofix base for extra safety where possible, the product is also compatible with a seat belt, which I found a great benefit as this has allowed us to use in a family member's car which is not Isofix compatible with ease.
In terms of comfort, the seat is spacious and well-padded, plus has a brilliant feature of an adjustable headrest, so I feel at ease that my baby is relaxed and safe. I also really like that the headrest is memory foam so it moulds to fit my baby providing further comfort for him. The product is also upright which my baby seems to prefer the positioning of (now he is 8 months and sitting upright himself) versus other car seats that are more reclined.
With the recent warm weather, I've also found the large UP50 plus sun shaded hood an extremely great asset as it ensures that my baby is protected from the harmful rays, giving me peace of mind when taking him in and out of the car. The ventilation panels on the side of the seat have also been brilliant to allow for extra airflow to help keep my baby cool.
The washable seat covers have also been fantastic. We recently went on our first little family weekend away so our first long car journey and the seat definitely needed a freshen up after that!
Would you recommend this to other parents?
Yes, as the car seat feels safe and sturdy for my child, he seems comfortable, it is very simple to click in and out of the base, and it looks great. I would however advise them about the weight of the product as it is not the lightest on the market.
Would you choose this product above all others on the market?
No, due to the weight of the product. Another car seat I have used and love is the Nuna Pipa Lite. When researching, I found this to be the lightest seat on the market weighing in at just 5.3 lbs.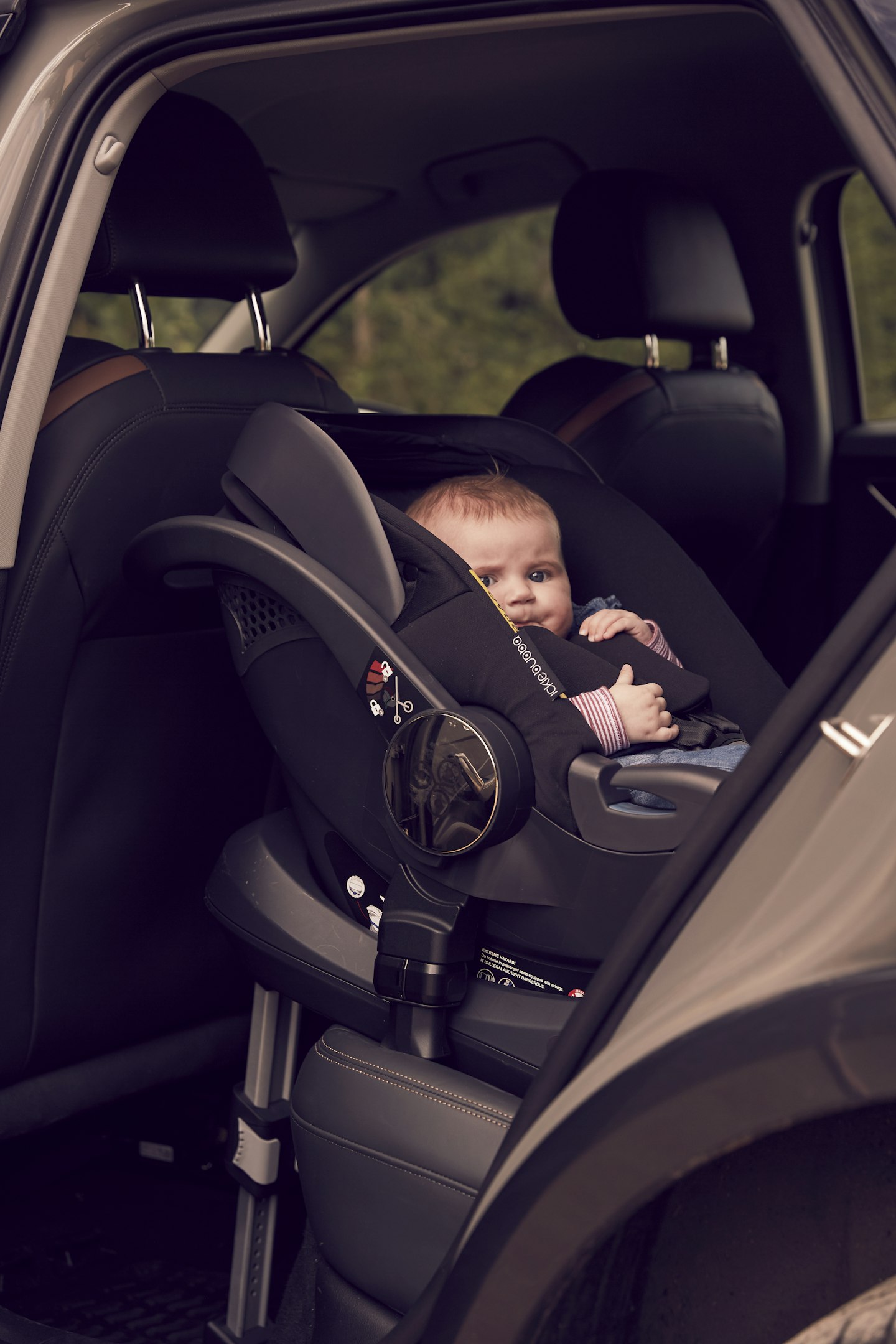 What changes would you make to this product?
I found two key areas that I personally feel would benefit from changes.
Firstly, I would allow more clearance between the hood and the car seat handle, as when moving the handle up/down, this catches on the plastic trim of the hood causing scratches. This was quite disappointing as after just a few uses, the rest of the car seat looked immaculate but the hood was already visibly scratched.
Secondly, if possible, I would reduce the weight of the car seat itself as I found this very heavy to lift in and out of the car both with and without a baby.
Product Information
Product usage from birth to 80cm tall – approximately 15 months

Tested & approved to ECE R129 British & European safety standards

Colour: Black

4 year warranty