My name's Jim, my wife is Daisy, and I write the Geriatric Dad Blog for Mother & Baby. I was delighted to get the opportunity to test out the Bugaboo Owl car seat from Nuna (complete with a 360-degree base).
Buying the first car seat for your newborn baby can be a tricky, maybe even stressful, experience. What seat best fits your car? What is the safest seat, given your budget? How easy is it to install - and take out again quickly, if you need to? And what seat would be most comfortable for your baby, especially if you have to travel any kind of distance?
Like many first-time parents, these were questions we asked ourselves as we prepared for the arrival of our son, Wilfred, nine months ago. With the above questions in mind and based on nearly 8 months of use, what follows is an accurate account of how it's performed for us and whether I'd recommend it.
Pros
Really easy to install (genuinely!)
Cool 'traffic light' click system helps install process
Rotating base makes putting babies into the seat a cinch
Looks REALLY stylish!
Made with quality materials
Top safety lab rating from independent testers
Cons
Rattles a bit when empty
Easy-ish to install incorrectly
Quite large! It might limit how much the front seat passenger can recline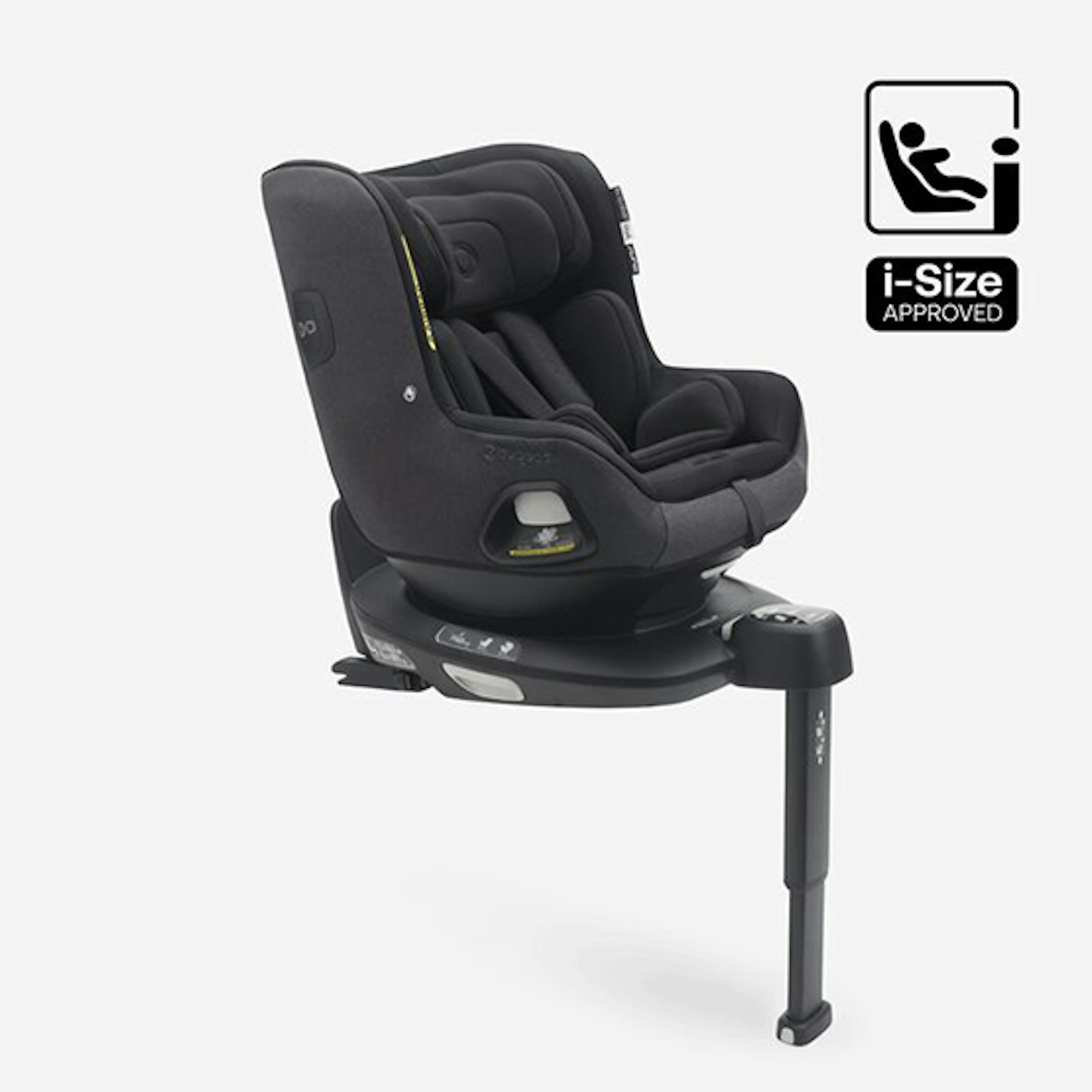 Testing the Bugaboo Owl Car Seat with 360 ISOFIX Base by Nuna
Installation
The first thing I noticed was the ease with which the Nuna base can be installed using the ISOFIX system.
It is a super-easy, intuitive process - much easier than installing the fixed-position Avionaut seat we've got for Daisy's Ford B-Max, which uses a seat belt system. I drive is a BMW 330 tourer (estate) which, while being a lovely car, is a damn-sight more poky in terms of available room and height off the road than your average SUV, or Daisy's Ford B-Max.
Just slide the bars of the Nuna base into the ISOFIX attachments using the guides provided (which also protect your car's seat cover), adjust accordingly using the 'traffic light' safety system and you're there.
Any problems? Bugaboo have made a useful instruction video - it helped a lot.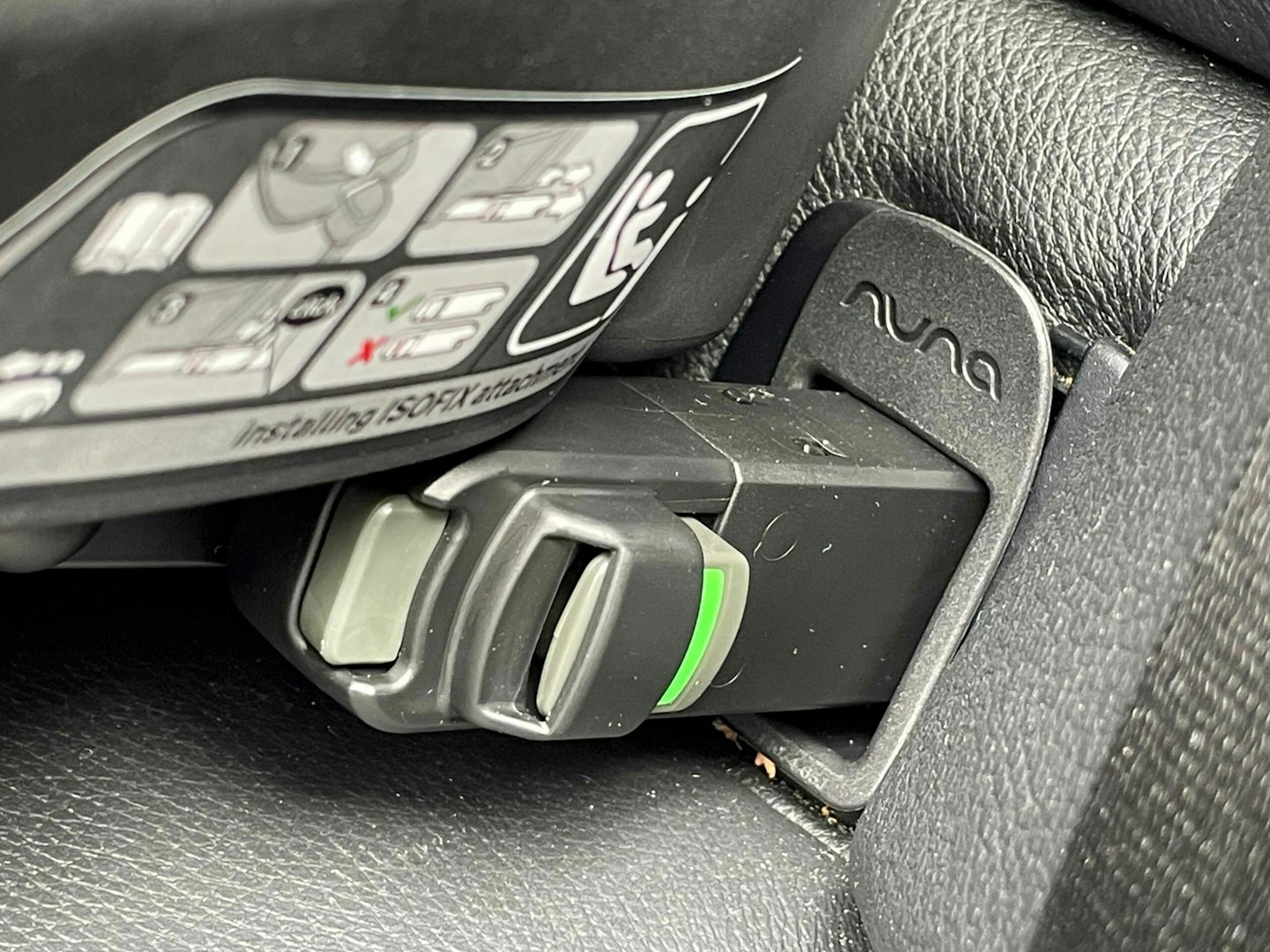 Sliding the seat itself into the base was simple. Again, use the 'traffic light' safety indicator system and you'll see how it flicks to a vivid green colour when everything is in place and is more-or-less as it should be.
Have a gander at the pics I've uploaded with the review and you'll see what I mean about the 'traffic light' system! It's a really cool guide to installation that I found helped a lot. But - importantly - it should be thought of as a guide to correct installation, NOT categoric proof you've done it all correctly.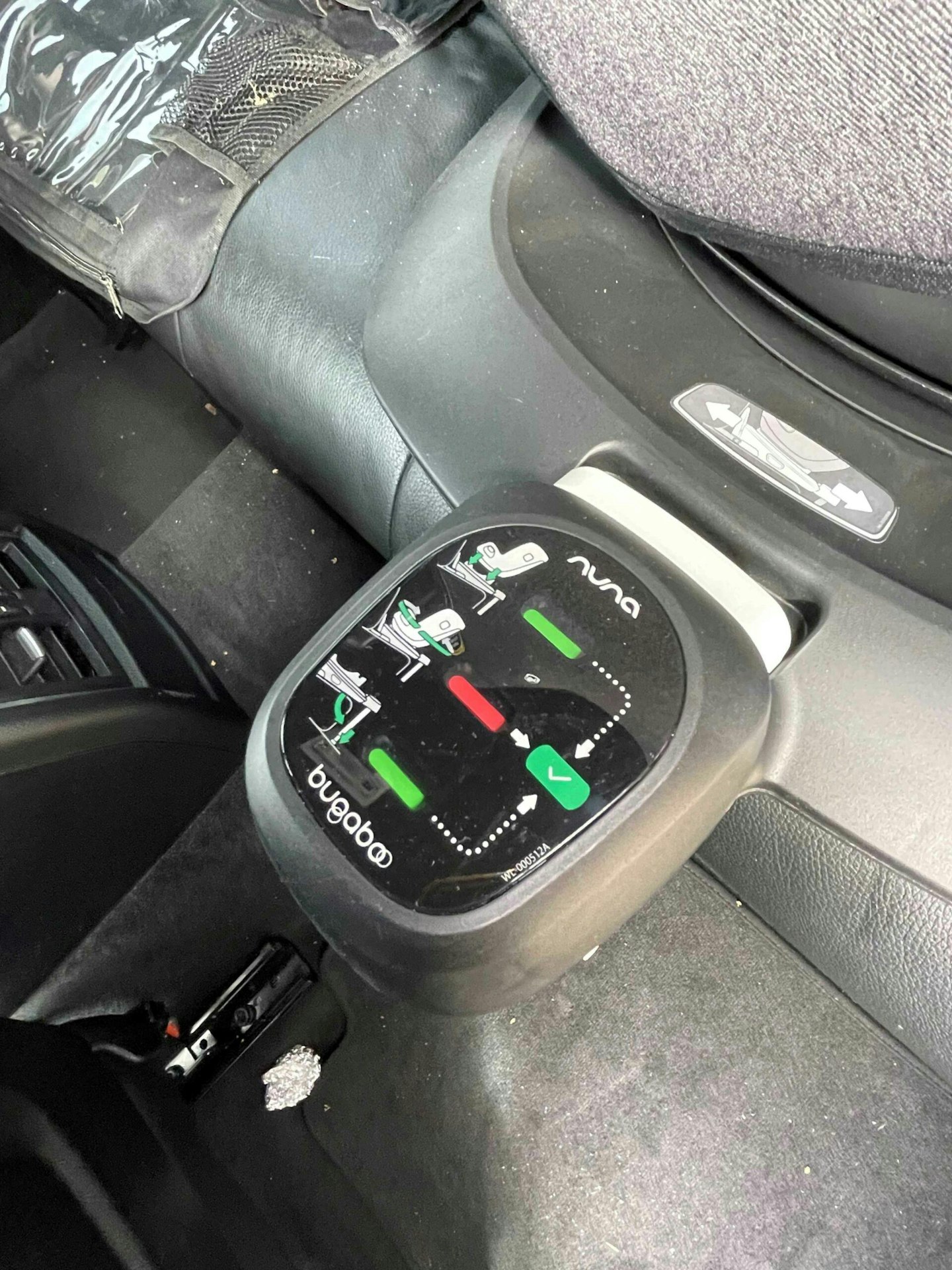 To me, it seemed easy to not install the base/seat properly too (though you could say that for any car seat). I found on my first attempt that I hadn't tightened the leg to the floor of the car properly (my bad) resulting in too much 'give' in the system (despite the True Lock showing 'green') - so I had to fine tune it a few times before I was sure everything was good.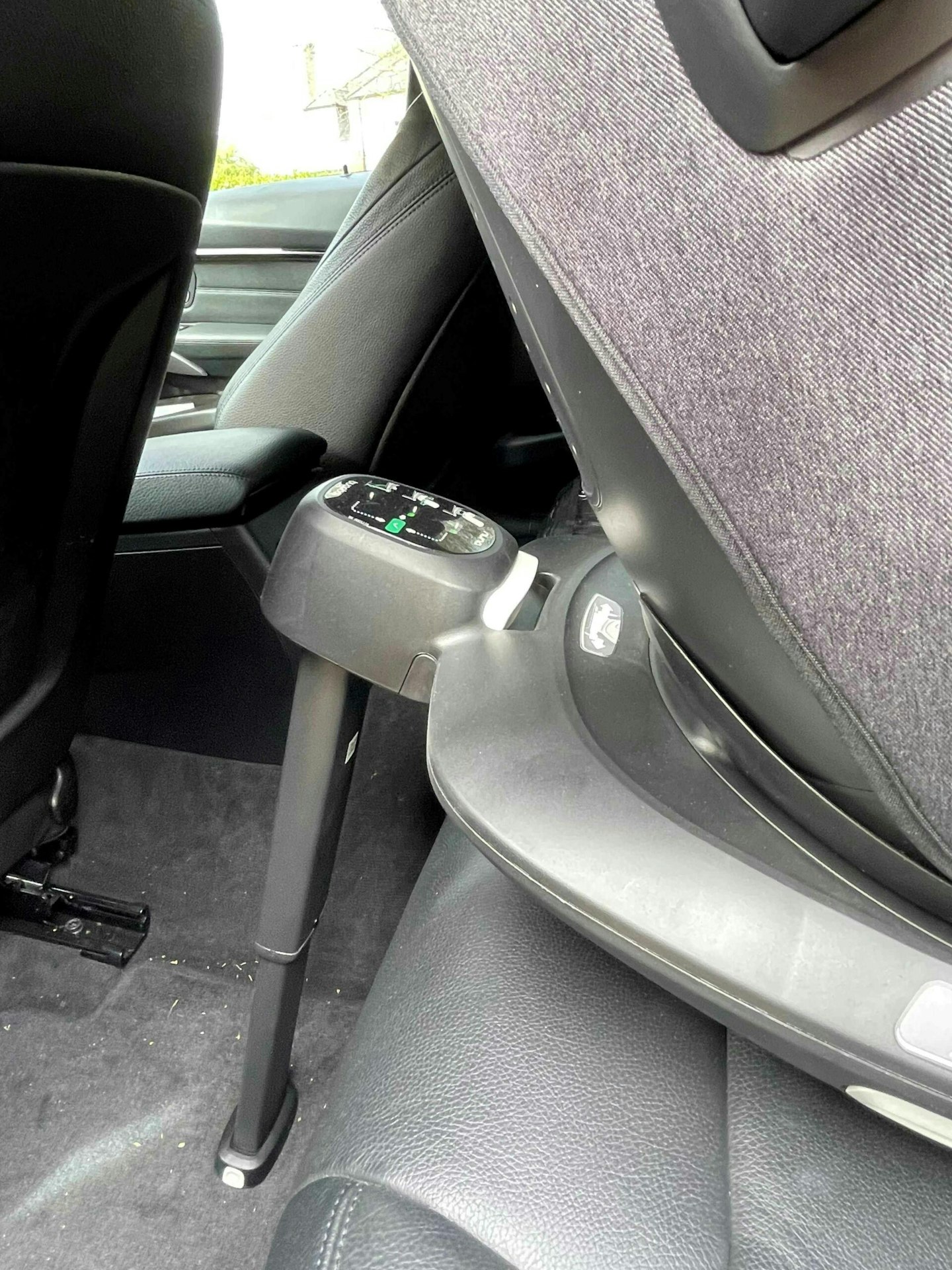 So do use the traffic light system, but use your instinct too to make sure everything is rock solid and secure before you put baby in and use for the first time. If in doubt, and you've bought the seat from a retailer, ask them to double check your installation for you.
Getting baby in and out
This is where the swivelling, 360 degree base comes in very useful. Especially when trying to get your baby in and out of a smaller car that's low to the ground, like my BMW.
In fact, as Wilfred gets bigger (he's a chunky baby, on the 98th percentile for his age and already 25lb) the swivel base is becoming more and more useful. It's a back-pain saver! Compared to getting him in and out of the Avionaut in the B-Max, the Bugaboo Owl is much, much easier. And that's with the B-Max's sliding rear doors.
We just swivel the Owl's base so the seat is facing us (ie, directly out of the car door); slip Wilfred into it; secure the buckles, then spin him round to the point the seat locks in positioning (with him facing the rear of the car).
The levers and switches / True Lock system are easy to work out and use here. In fact, having used both a fixed position car seat and one on a swivel base, I don't know why people would opt for the former if they had a choice.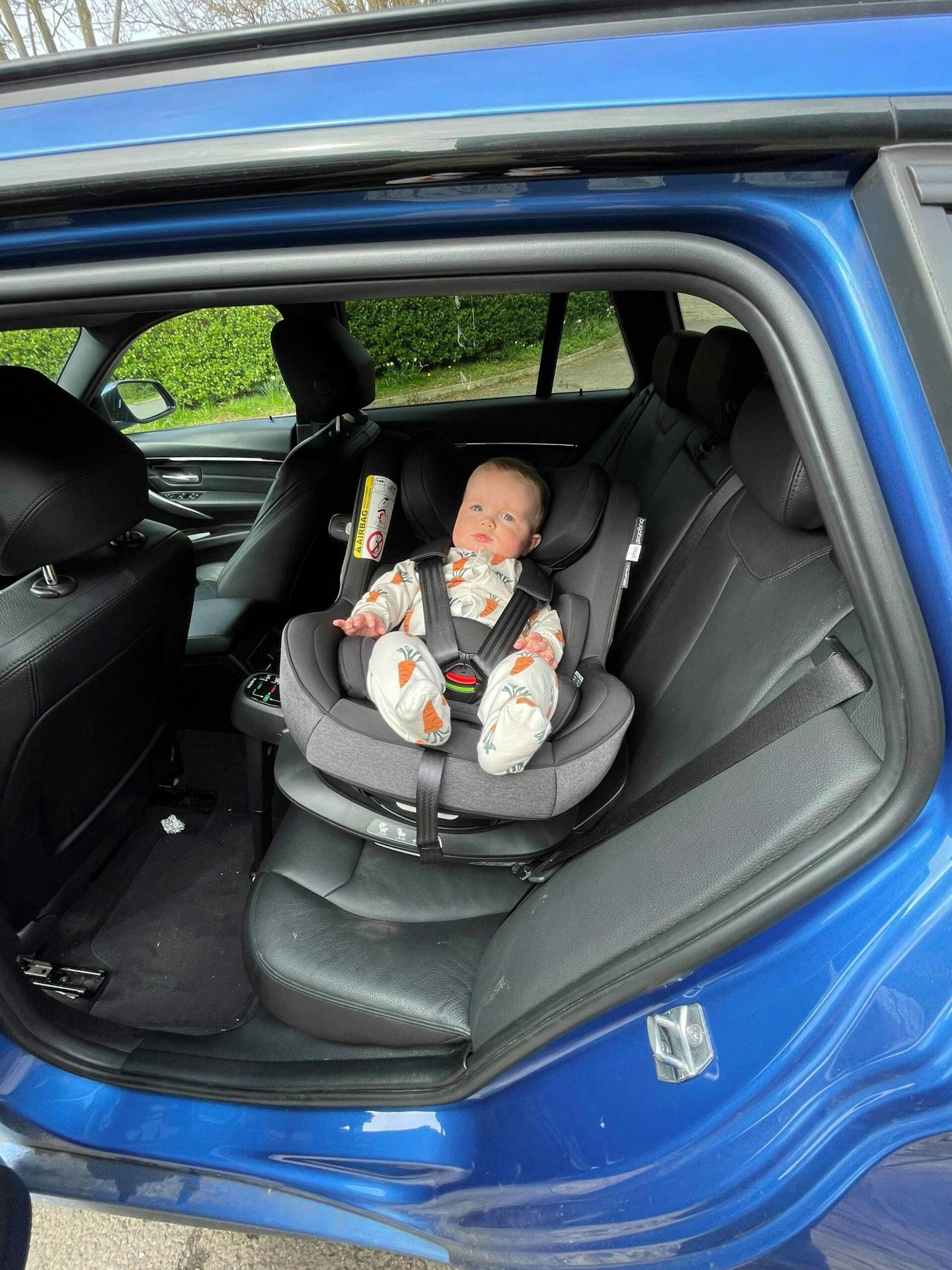 How long will the seat last?
Wilfred is currently 8 months old and coming on for 25lb in weight. So the seat has already given us that length of service (it's good from birth).
Nuna estimate it should be ok for him until he's either four years old, or (more likely in the case of our son) 18 kg/40lb in weight, or 105cm/41.3in in height.
Removable wedges and inserts allow the seat to 'grow' with Wilfred as he gets bigger, so we don't expect to have to use anything else for around 3 years.
All of which makes the £554 price tag seem much more palatable - £138 per year as a cost for your child's safety in your car isn't much to ask.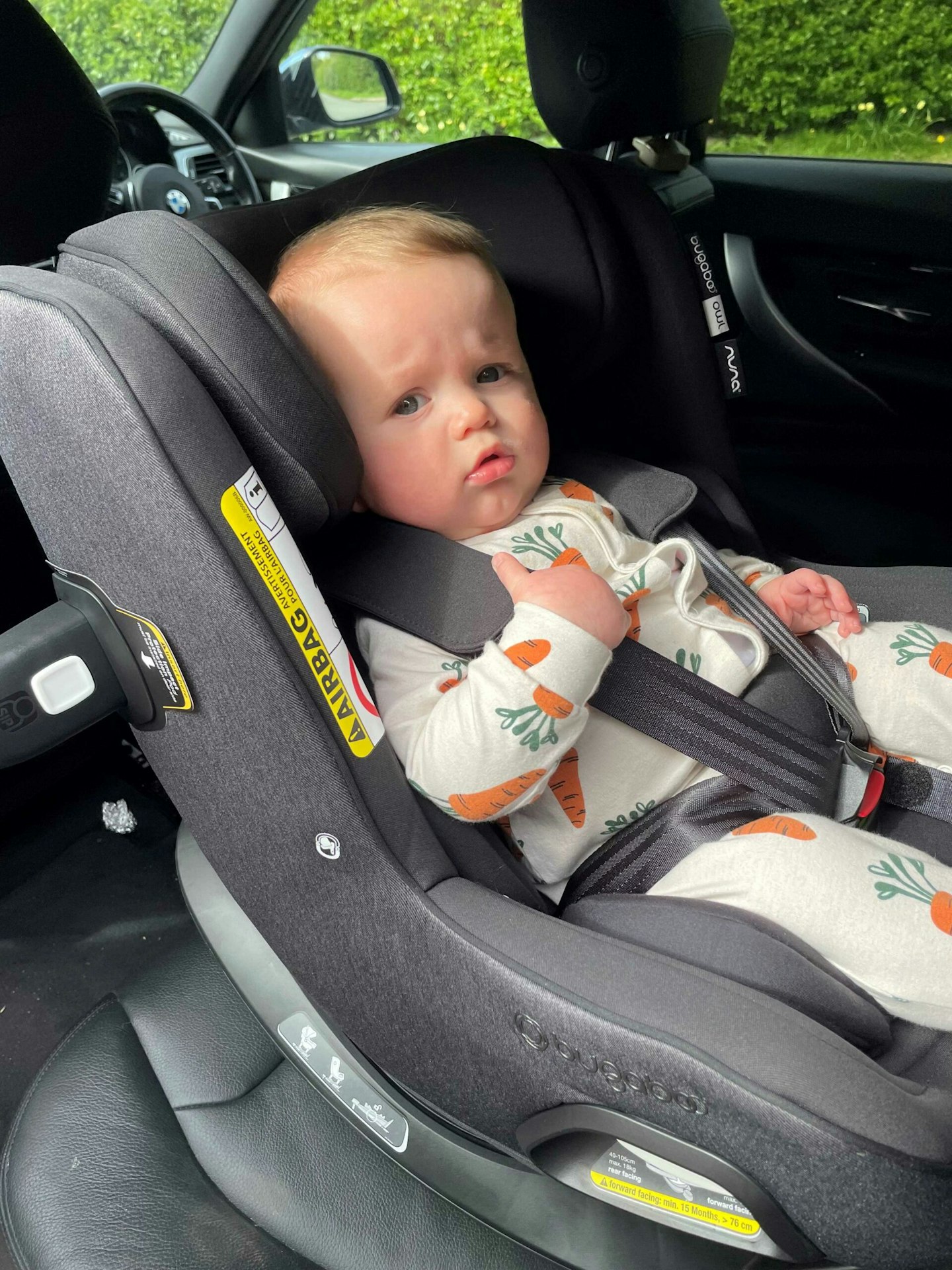 The safety factor
Another plus-point for the Bugaboo Owl is its safety rating - which is very good. The seat has numerous safety features built into it, so it's obviously a high priority for Nuna and Bugaboo, as it should be for any baby car seat manufacturer.
Safety features include:
• Removable infant inserts
• Shock-absorbing memory foam in the headrest
• Energy-absorbing foam to absorb side-impacts
• Attachable side impact protection pod (which works with the foam to further reduce force of impact)
• Five-point safety harness
The harness is easy enough to use too, so no complaints there.
Also, before using the Bugaboo Owl, I did check its lab test results from the independent testers at which? (I am a subscriber) and it was rated highly there, with 4/5 stars.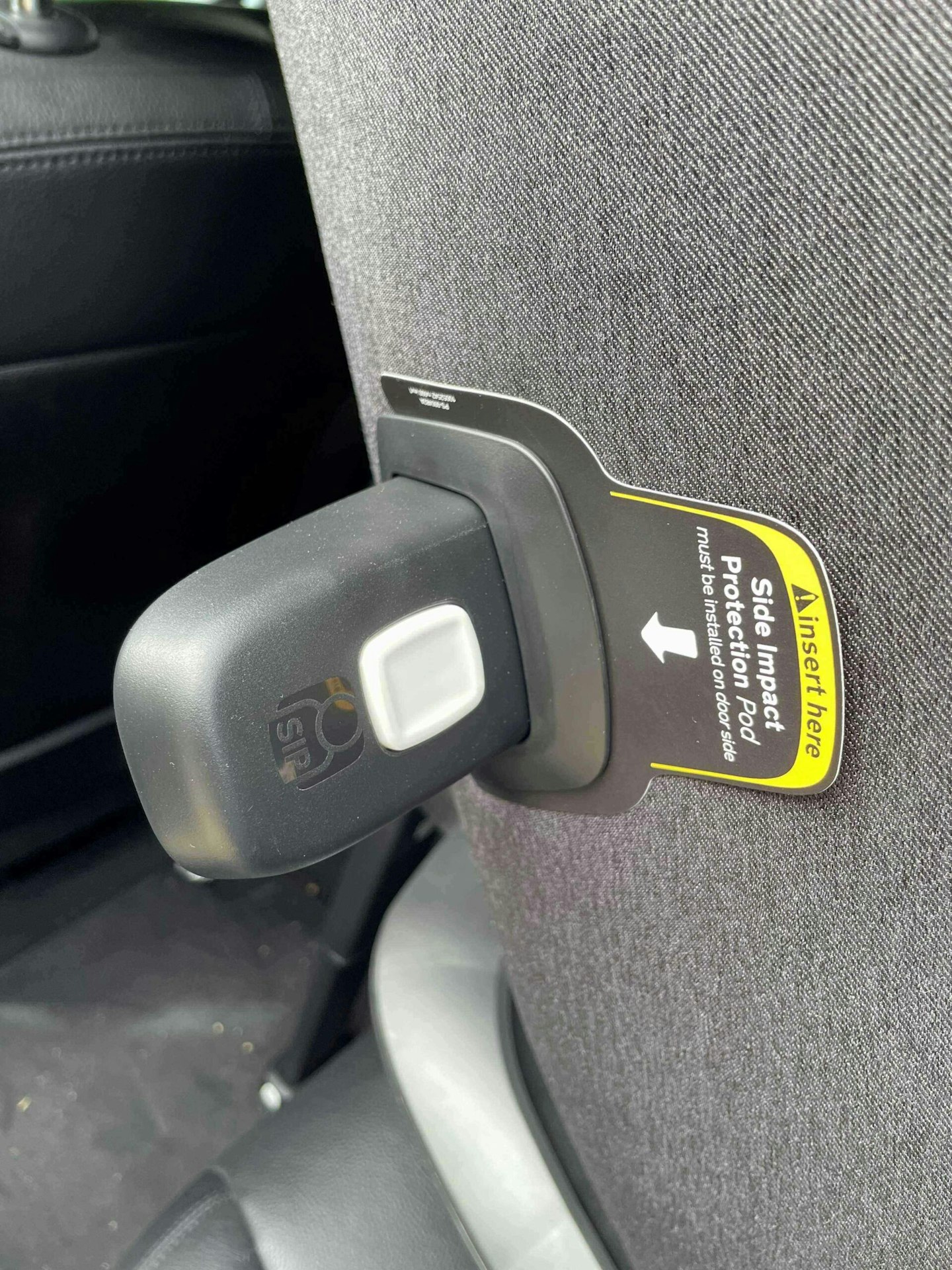 Is it comfortable for baby?
Hard to say really, as Wilfred is just at the 'babbling' stage and would probably answer with an unintelligible 'dadadada OOOH whaaa!' if we asked him.
However, he sleeps ok in it, and doesn't seem uncomfortable (well, the occasional bout of screaming, but usually because he's hungry and wants booby rather than being in the car seat itself) so I'm guessing he's as happy in the Bugaboo Owl as anything else.
Certainly, the materials used on the seat seem top-drawer (which you'd expect for the price tag) and we've travelled some long distances with him in the Owl with minimal issues, so I've no complaints over how comfortable the seat must be for him.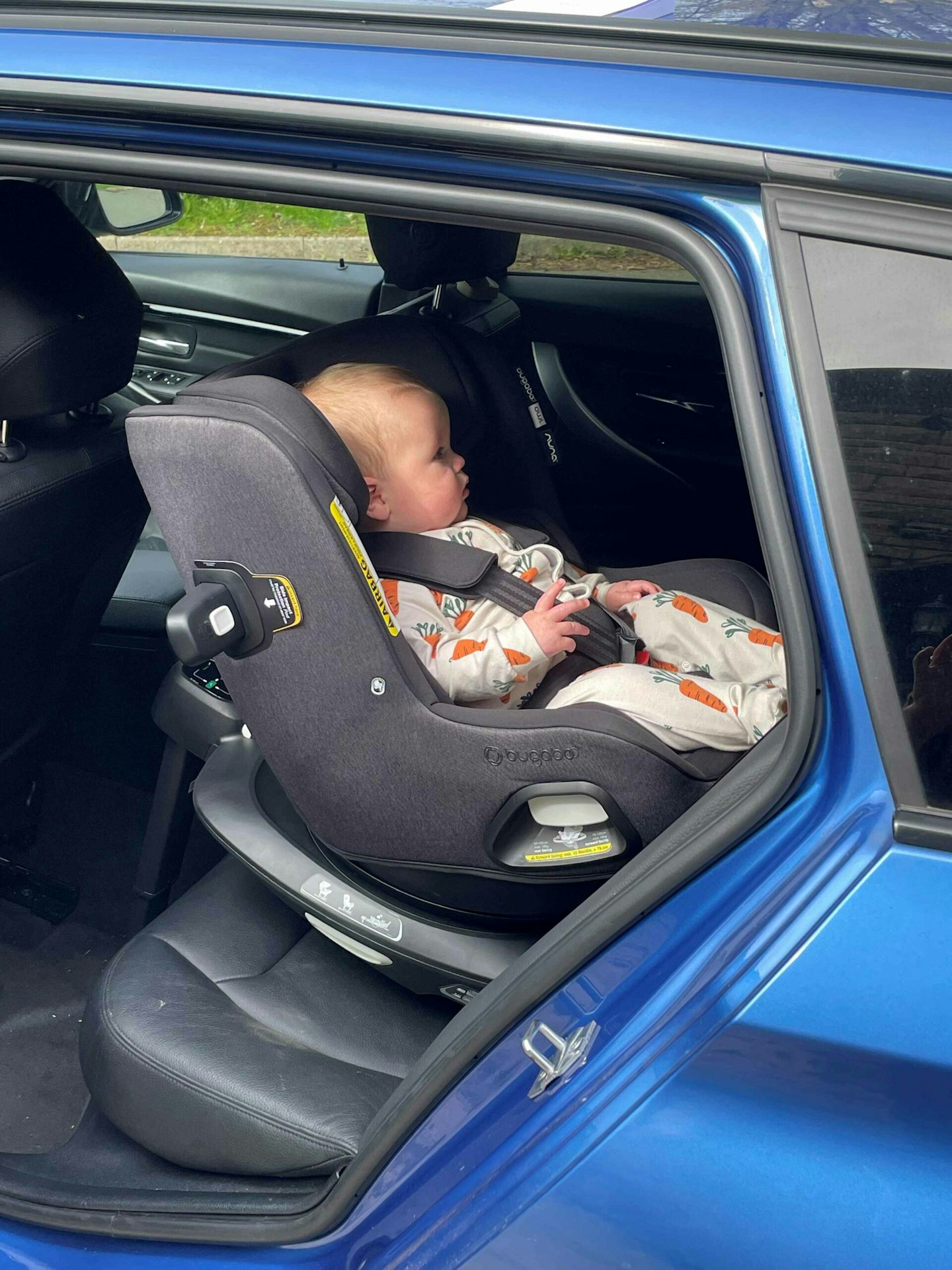 Final thoughts
We're very happy with the Bugaboo Owl with 360 base from Nuna. It's a lovely bit of kit that - most importantly of all for us - comes with excellent independent safety ratings.
It was easy to install, is easy to get Wilfred in and out of it thanks to the swivel base, and he seems happy enough in it when we're travelling long distances (my parents live 160 miles away so we regularly do long distances!)
Knowing what we know now, would I buy it? Yes, I suspect we would. And do we recommend it? Yes, we're happy to recommend it.
Just make sure your car has ISOFIX integrated and is compatible. A car fitting list is available on the Bugaboo website here.
Bugaboo Owl Car Seat with 360 ISOFIX Base by Nuna FAQs
Is the Bugaboo Owl by Nuna compatible with Bugaboo strollers?
The Bugaboo Owl by Nuna is a convertible car seat that can only be used in the car and cannot be connected to a stroller. The Bugaboo Owl must be used in combination with the Bugaboo 360 ISOFIX Base by Nuna (sold separately).
Does the Bugaboo Owl by Nuna require assembly before use?
The Bugaboo Owl car seat comes fully assembled and is ready to be installed straight out of the box. It is only required to put the side impact protection pod in place when the car seat is in use. The side protection pod is a separate part supplied with your car seat.
Is the Bugaboo Owl by Nuna ECE R129 i-Size compliant?
Yes, the Bugaboo Owl by Nuna is compliant with the latest i-Size safety regulations ECE R129/03 only with the use of the Bugaboo 360 ISOFIX Base by Nuna. For reference, the Bugaboo Turtle Air by Nuna is compliant with i-Size regulation ECE R129/03 with or without the use of the Bugaboo 360 ISOFIX Base.