Ensure your little one can sit back and travel comfortably in the ADVANSAFIX IV R. As your child grows, you can switch from the integrated 5-point harness to the 3-point seat belt. This car seat provides maximum comfort and security when on the road.
Here's what our testers thought of the Britax Advansafix IV R...
How did this product make your life easier?
Rebecca: Firstly, the product is very easy to use and easy to fit, and feels secure with a top tether and a built-in Isofix base (it's really annoying having to buy a separate base). It looks good in the car and so far it has been easy to keep clean. It's easy to adjust the straps and the headrest, to recline the seat. It's maybe about 50-70 pounds more expensive than our Graco group 1/2/3 car seat was and does the same job, but this seat feels more comfortable and higher quality. It's also easier to adjust the straps and do the buckles up (this is a complete nightmare in the old car seat). I like that the instructions for fitting it are printed on the side of the seat.
Aimi: The car seat is easy to use with the car's 3-point seat belt and I can quickly fasten my daughter in. It was an easy transition from a rear-facing to a forward-facing car seat and I feel reassured with all the features and safety measures the car seat has. I think the design is excellent — the car seat looks pleasing.
Rajika: The seat's position meant she was entertained more easily as she had a good view of outside the car. She seemed very comfortable in it which is good especially for longer journeys and she had lots of leg space. The seat lasts a long time which saves money on buying lots of different car seats as a child gets older. Once I got the hang of it, the installation was relatively easy.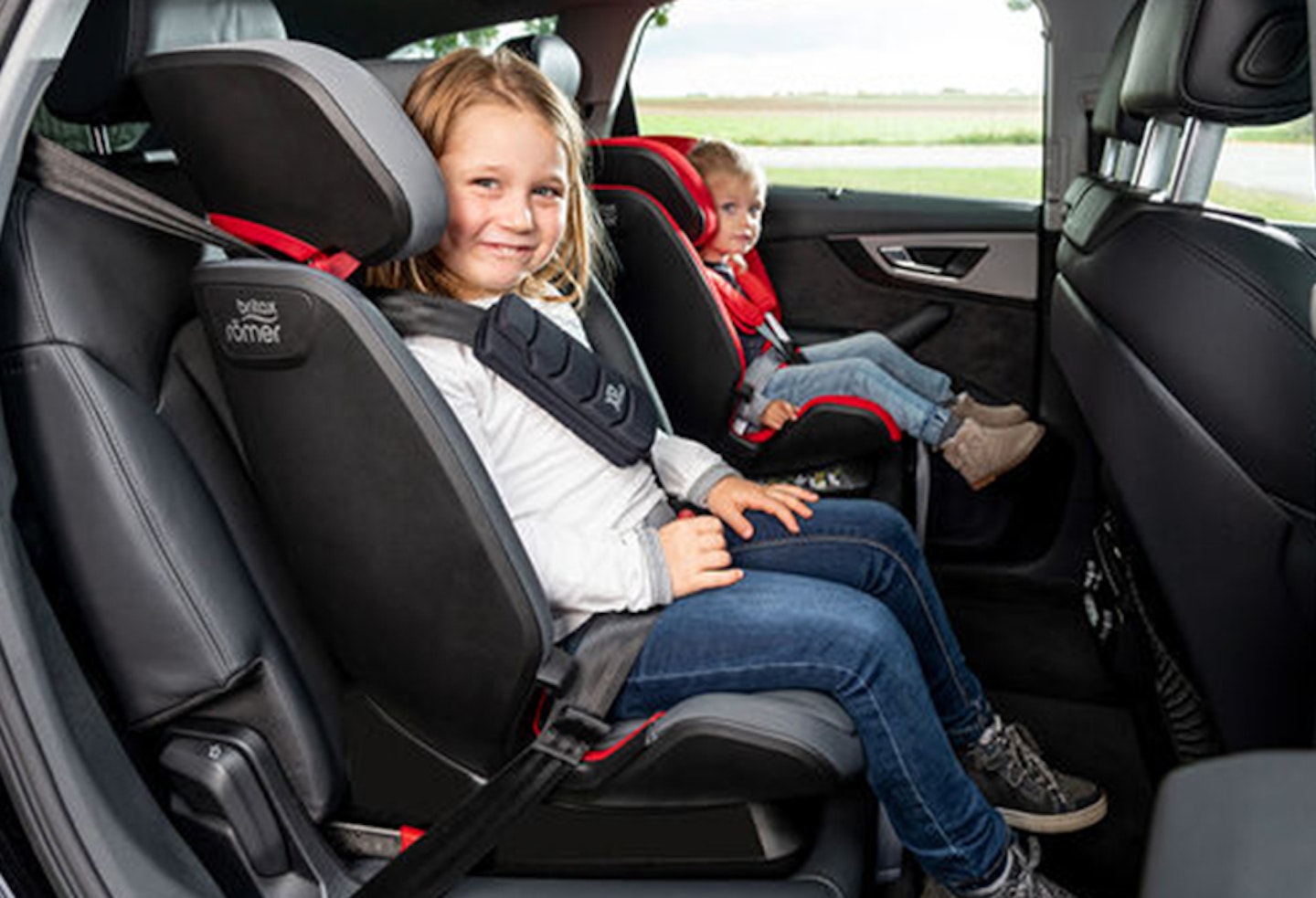 Would you recommend this to other mums?
Keri: The car seat was easy to install, even though we had a slight issue originally trying to find the instructions. The Isofix points were easy enough to fit into our car and the fixing point had a lot of spare material which we hide in the boot after it had been anchored. The car seat is really heavy so not easy if you were sharing it between two cars.
Kate: Yes this was a really good iso-fix car seat. Simple and straightforward to use. The features were pretty standard with lots of other car seats so it didn't take long to figure out how to use the functions but the instructions were concise and easy to follow. The seats appear to be well made and should stand the test of time there are also instructions on how the covers can come on and off to be cleaned.
Israa: Yes it feels really safe, sleek and comfortable. I loved the padding, making it really comfortable, the style, and the sturdiness of it. Having read about the features of the car seat, I was really pleased about the amount of work that's gone into the safety aspect – they had thought about all sorts of impact angles and tried to minimise the effect to a child accordingly. It's great that you can have a car seat from 9 months to 12 years, that means there's one less thing to need to remember to do (i.e I don't have to remember to change to a different stage car seat!), so it's a definite bonus and makes it more cost-effective. Also to convert to a different stage there's nothing that comes off the seat (so nothing to lose), and it can be converted back again, which is great.
Would you choose this product above all others?
Helen: Because it isn't too bulky, allowing two other passengers to sit comfortably in the rear of the car, is simple to install, really safe, and has real longevity as it supports my child until they're 12 year's old. There's also lots of padding meaning my child sleeps really easily in the seat and it also has good leg support.
What changes would you make to this product?
Claire: I don't think there is anything specific I would change about the product. There are a lot of positive aspects to it and how it operates. However, as it was uncomfortable for my son this is the main downside, although I don't think there is anything specific that could be done to the car seat to change this.
Anjalee: The only thing that could make this product better is if it could swivel to make it easier to get my child in and out of the car but this is not a necessity. I like everything else about this product. I cannot think of anything else I would change about this product as we are very happy with it. I would keep it as it is.
Anum: One of the main downsides to this car seat relates to the headrest cover. This comes off/slips off very easily leaving the foam padding underneath exposed, which became quite a nuisance when trying to adjust the head support, or when moving the car seat around (fitting the seat into another car).
Product Information
Suitable from 9 months to 12 years/ 9 to 36 kg.

Dimensions: 83 x 44 x 47 cm

Weight: 11 kg

Harness type: 5-Point