Here's what Nikki, mum to Louie, one thought of the BeSafe iZi Turn B i-Size.
BeSafe iZi Turn B i-Size at a glance
This seat combines a baby seat and toddler seat into one by featuring the unique BeSafe Baby Shell™ and Newborn Hugger™. The seat features a full 360° rotation that allows you to easily take your child in and out of the seat from any angle Turn B i-Size offers advanced levels of ease of use and adjustability to the child and features Two-Fit Cushion™ provide extra comfort and stability. The seat also features BeSafe's Dynamic Force Absorber and Universal Level Technology.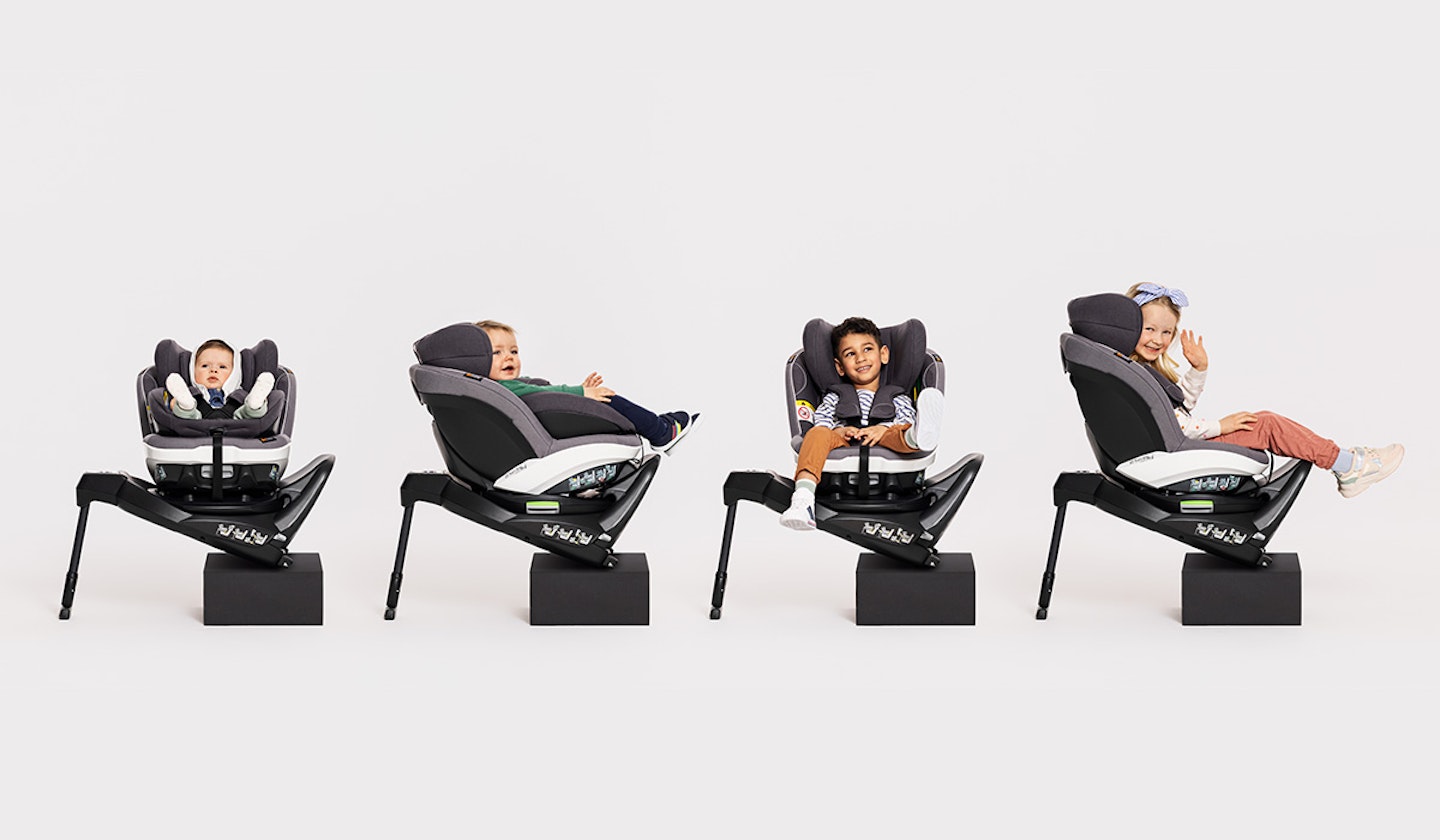 How did this product make your life easier?
I love the spin mechanism of the BeSafe iZi B i-Size car seat as being able to turn the seat 360 degrees makes it so easy to get Louie, now one, in and out of the car. Louie has been getting a lot more wriggly – and heavier too – so being able to place him straight into the seat without having to twist or strain my back is such a help. And as the seat will last until he's four, he'll be able to hop in and out really easily as he grows.
The car seat is really simple to spin too. It has buttons on each side, which can be pressed and turned easily with one hand and it can be rotated either way – perfect for access or for feeding Louie while he's sat in the seat. I also found the harness buckle really straightforward to fasten and unfasten, which prevents Louie from becoming frustrated as I'm not messing about with buckles for too long, which was the case with our previous car seat. I also love that I'll be able to quickly and easily adjust the seat to a forward-facing position once he's 15 months, without having to take the whole lot out and reinstall it.
Would you recommend this to other parents?
Yes definitely! It feels really solid and well made, so I feel confident that Louie is safe and protected. It's so easy to lift him in and out and when the covers were inevitably covered in biscuit crumbs, it was really easy to remove them for washing.
Louie seemed really comfortable in the seat and has regularly taken his afternoon nap in it while we've been out and about. The padded shoulder pads felt soft and comfortable so he wasn't struggling against them at all and they, along with the harness and headrest, are all really easy to adjust.
The safety specification on this seat is amazing too and the headrest design is particularly impressive. It's made with materials that can withstand more than one impact – obviously, this is something I hope never happens but it's really comforting and reassuring to know that Louie has the best possible protection should we ever be in an accident.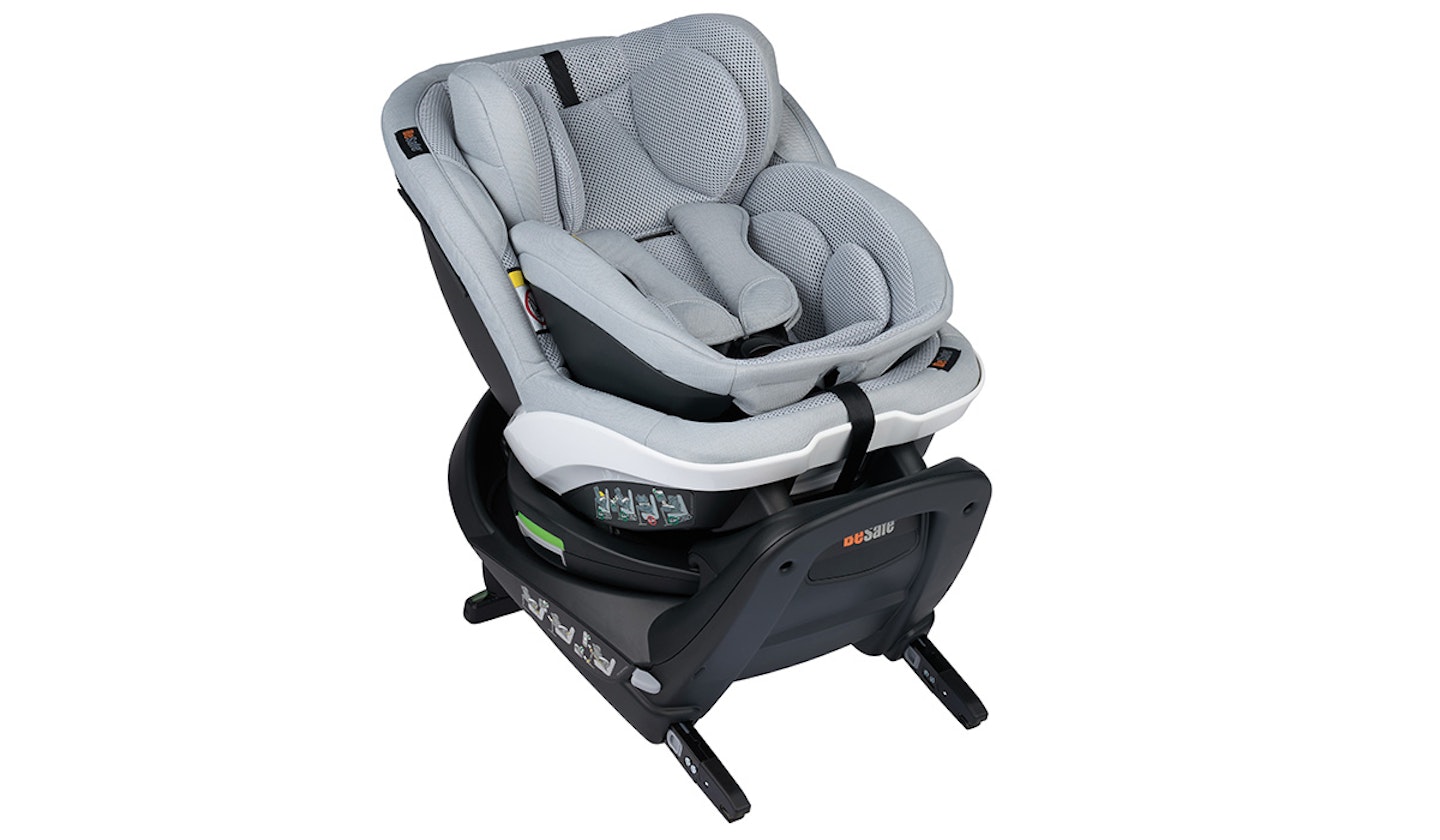 Would you choose this product above all others on the market?
Yes, I would. I love the swivel aspect and don't think I would use a car seat without that now as it's made such a difference to my achy back and has made me feel more confident going out and about in the car. The price is a bit lower than similar spin car seats but there's no compromise on quality at all. It's fantastic that it's suitable from birth as many other spin models are from 9 months and it comes with a whole host of newborn inserts to keep tiny babies secure and in the safest position. I really like that Louie will fit in it until he is four, so it's well worth the investment.
What changes would you make to this product?
As it's suitable from birth, it would be really beneficial if it had a carry handle so it could be lifted in and out of the car, rather than having to lift the baby in and out. It would also be great if it was lighter as I found it quite heavy to lift when fitting it and moving it between cars.
Product Information
Installation: ISOfix

Max. weight: 18kg

Age: approx. 0-4 years

Rear-facing with side-to-side rotation from birth

Ensures comfortable rear-facing travel at all times

Direction: rear or forward-facing

Height: rf: 40-105cm, ff: 88-105cm