BabyBjörn Baby Carrier Mini at a glance
This classic baby carrier has stood the test of time and remains one of the best.
Its simplicity and excellent instructions mean it's easy to use, while being comfortable for both you and your baby. It packs down small enough to fit in a roomy changing bag or pushchair basket, plus it's machine-washable and dries quickly.
Suitable from birth, provided your baby meets its minimum weight of 3.2kg (7lb) to around 11kg (24lb).
See More Baby Carriers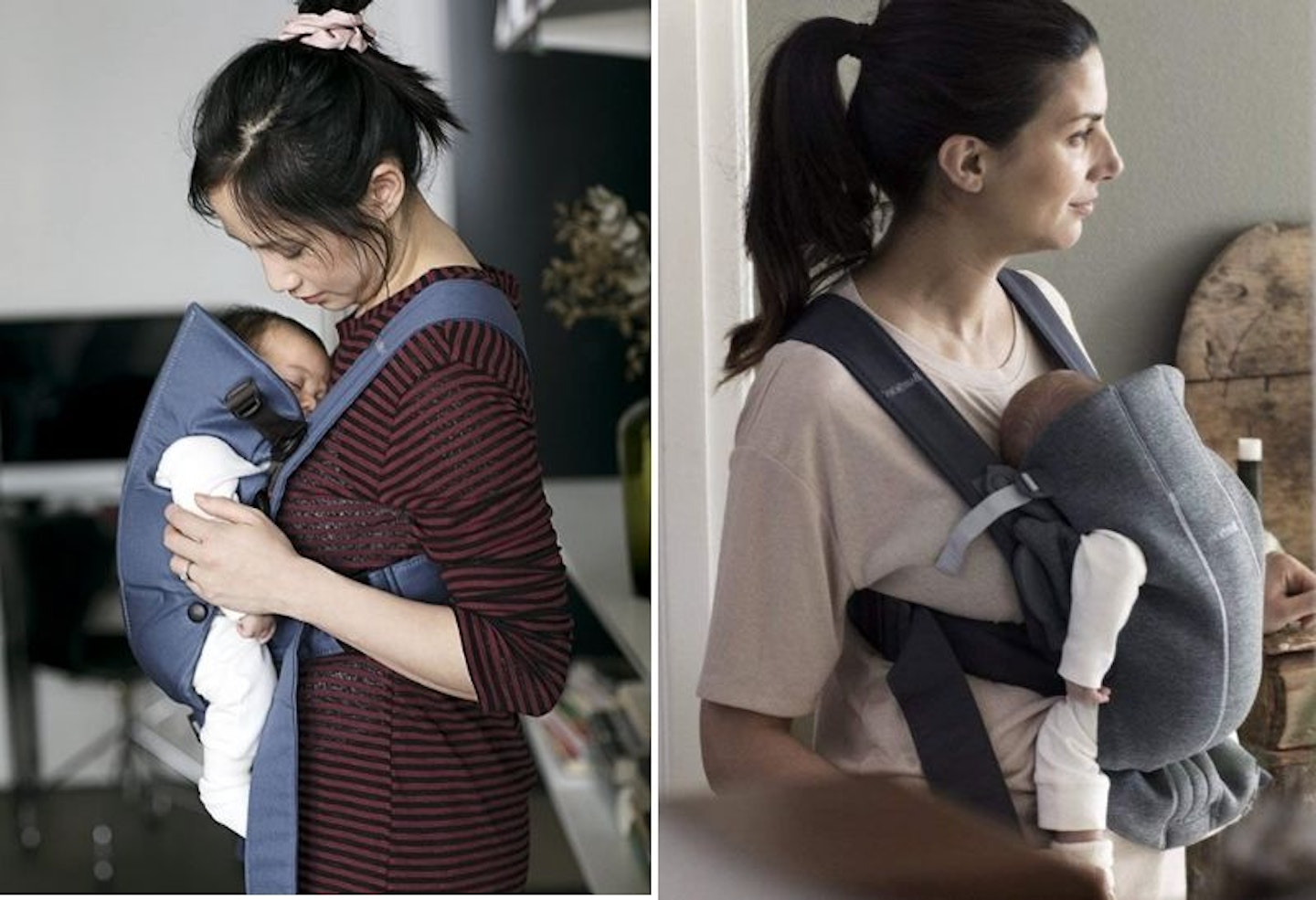 BabyBjörn Baby Carrier Mini features:
The BabyBjörn Baby Carrier is best for children aged 0-12 months.

The minimum weight recommendation for this carrier is 3.2kg and the maximum is 11kg.

It's available in a variety of colours: anthracite, black, dark grey, grey, navy blue, white, charcoal grey, dove blue, dusty pink, light grey, pearly pink and vintage indigo.

The Baby Carrier Mini is machine washable at 40°C. Music to our ears!
How did this product make your life easier?
We spoke to mum, Lindsey, about her experience with a BabyBjörn Baby Carrier, "I found it easy to put Tahlia (my little girl) in and felt secure doing so, as it feels supportive and sturdy. It's super easy to use in or outward-facing and made life a lot easier in the first few months because it meant that I could actually get things done."
She goes on to add, "Also, my husband liked using it as it looks very gender-neutral."
Product Information
Suitable for 0 - 1 year

Product size: 1 x 43.5 x 57cm

Material: Polyester

Ergonomic sitting support and adjustable head support

Two front-carrying options
More baby carrier inspiration: