Along with the excitement of expecting a beloved little one, pregnancy can result in all manner of aches, pains and less-than-fun side effects. While many pregnancy symptoms can be handled with painkillers, some mums-to-be choose to explore alternative medicine such as acupuncture during pregnancy.
Acupuncture is a traditional form of medicine that recognises the energetic nature of the body, and strives to redress any imbalance of the energy system by the insertion of fine needles into specific acupuncture points around the body.
Traditional acupuncture is based on the understanding that an energy, or "life force", flows through the body in channels called meridians. This life force is known as Qi (pronounced "chee").
Practitioners who use acupuncture in the traditional way recognise that when Qi does not flow freely through the body, this can cause illness and disrupt wellbeing. Acupuncture can restore the flow of Qi, and so restore health.
The purpose of acupuncture during pregnancy
The purpose of acupuncture treatment during pregnancy is manifold. Potential uses during pregnancy include helping with:
• stress and anxiety
• depression
• back, pelvis and neck pain
• pre-eclampsia
• inducing labour
• pain during labour
Our motivation as acupuncture practitioners (who are specially trained in treating women during pregnancy) is to provide expert and personal support and to work as an adjunct to clinical maternity services which are unfortunately extremely overstretched and under-resourced.
We have the time and knowledge to talk through a whole range of pregnancy-related symptoms that a 'mum-to-be' might be experiencing -  and be able to identify any 'red flag' issues such as blood pressure issues, urine infection etc which can be immediately referred back to the appropriate midwife or GP.
Many women can feel as though they are not well supported during pregnancy – perhaps because they've been through some level of assisted conception to get to this point or just because pregnancy can leave them feeling vulnerable and anxious (amongst many other emotions!). Acupuncture – with a specially trained practitioner – can really help to regain control and understand the changes taking place in the body at his special time, as well as helping to facilitate a really natural approach to the pregnancy journey.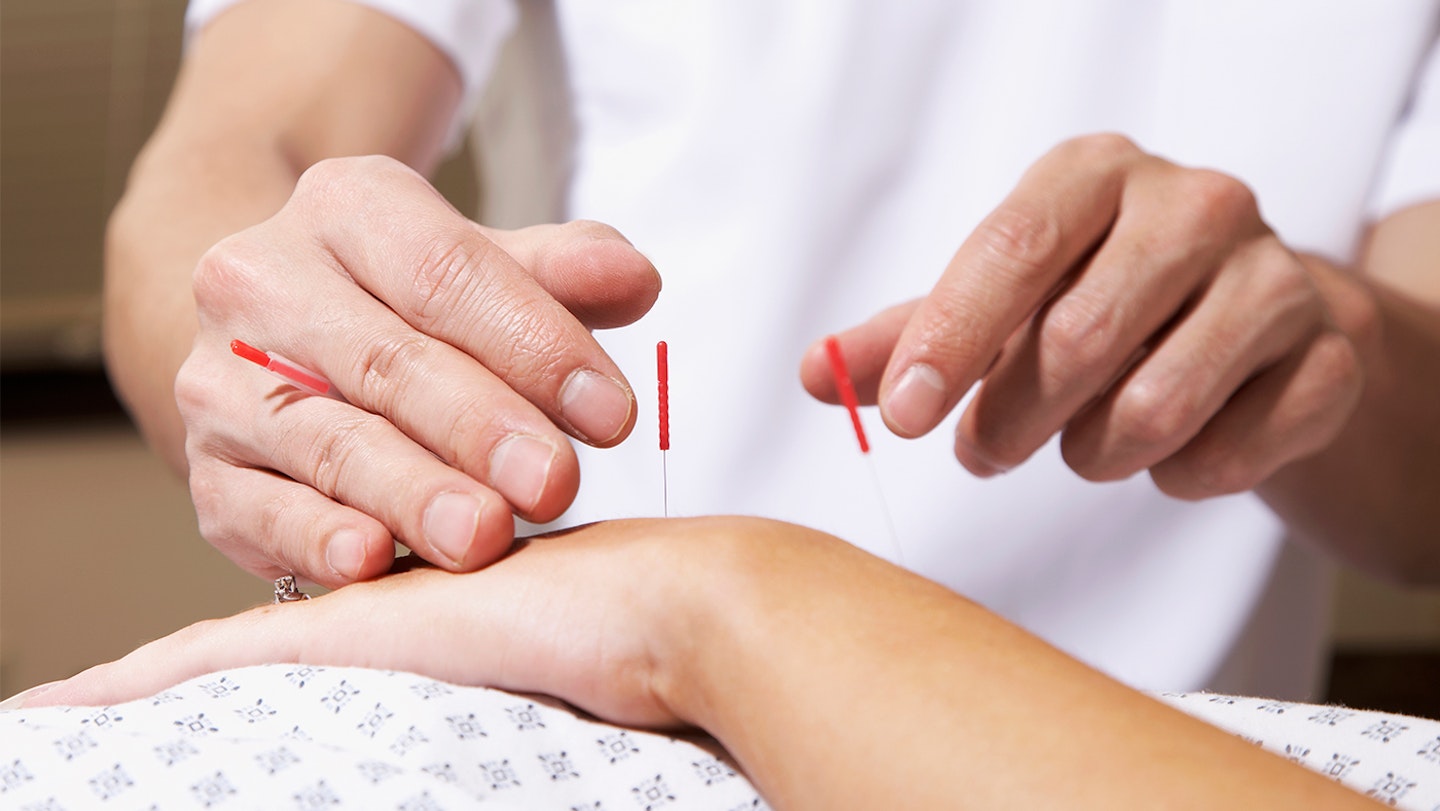 What are the benefits of acupuncture during pregnancy?
Acupuncture during pregnancy can provide a wonderful sense of improved wellbeing – both physically and emotionally.
Conceiving
Some couples that are struggling to conceive decide to try acupuncture for fertility as a way to help them have a baby. Although there are limited studies to confirm this, one in 2021 found acupuncture to be successful for women undergoing IVF.
Morning sickness
A review in 2021 that looked at previous studies found acupuncture to be an effective remedy for severe nausea in pregnancy.
Mental health
Acupuncture treatment during pregnancy can help to balance mental health as well as general wellbeing. Treatment sessions offer an opportunity to talk on a 'one-to-one' basis and to receive very personal and individualised attention to any problems mum-to-be might be experiencing or feeling.
Aches and pains
Acupuncture is a popular method to help ease those pesky aches and pains during pregnancy such as joint pain (e.g. back, knee) which can be very common during pregnancy.
Breech babies
According to researchers, stimulating certain pressure points when mums-to-be are between 32 and 35 weeks may help turn breech babies so they are headfirst. However, in this particular study, acupuncture was also combined with moxibustion, a traditional Chinese medicine therapy.
Labour pain
A large study in 2009 examined 600 pregnant women and compared those who used acupuncture in labour to those who used other methods. It was discovered that those who had used acupuncture used fewer pain relief measures although acupuncture did not have an effect on the length of labour.
Is acupuncture during pregnancy safe?
Although it is vital that you are treated by a practitioner who has undergone specialist, post-graduate training, acupuncture is completely safe.
It's worth noting that not all acupuncturists will want to treat during pregnancy or for fertility/conception issues – but those that do, will have been trained specifically (in addition to the 3-year, undergraduate year training programme) so you will be very safe in their hands.
You should always speak with your midwife or doctor beforehand to find out if there are any reasons you should not be trying acupuncture.
Pressure points to avoid during pregnancy
There are many pressure points to avoid during pregnancy – which is why it is imperative that mums-to-be only seek treatment with a practitioner who is specially trained to treat during pregnancy and who will be fully aware of any acupuncture points to avoid.
Because you should not be applying the treatment (or pressure) to yourself anyway, my advice is to relax and trust your practitioner during the treatment.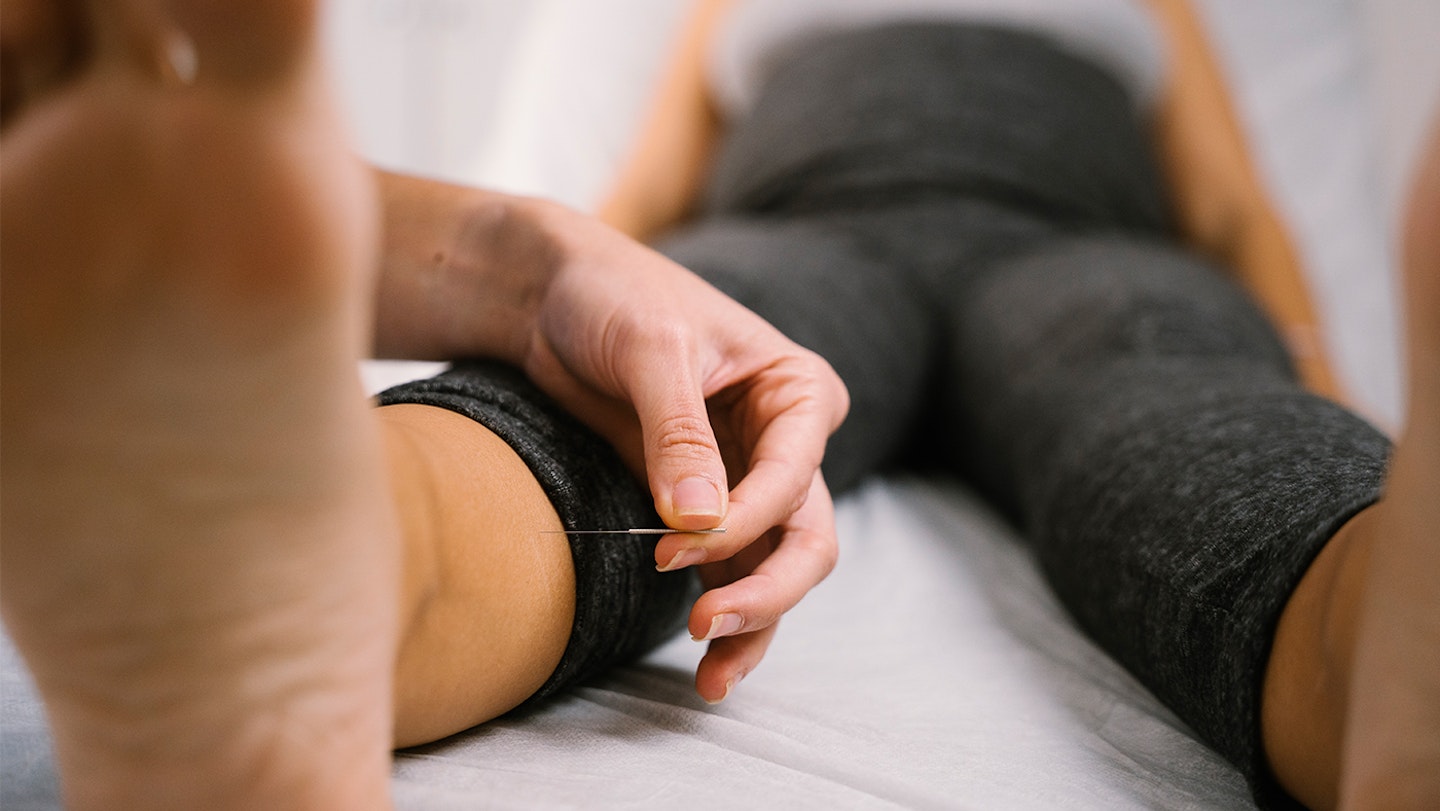 How to find a registered acupuncturist
The best and recommended route to find a registered acupuncturist local to you is via the British Acupuncture Council .
The British Acupuncture Council (BAcC) – the UK's largest, member-led, professional body for traditional acupuncturists.
All members belong to an accredited register, regulated and approved by the Professional Standards Authority for Health & Social Care (PSA), which oversees the regulation and registration of healthcare professionals - including statutorily regulated professions, such as the Nursing and Midwifery Council.
About the expert
Our expert for this article, Sarah Major, is an acupuncturist – a general practitioner with 28 years' of experience specialising in gynaecology, fertility and pregnancy.  Sarah is also a Practitioner Director of the British Acupuncture Council (BAcC) and for 15 years, taught acupuncturists to safely manage clients wishing to use acupuncture to both support their pregnancies and resolve pregnancy-related health issues.