Kate Kerr, Clinical Facialist at Kate Kerr London, shares her top tips for looking after (often unruly!!) pregnancy skin and how to change up your routine accordingly...
Oil control and no retinol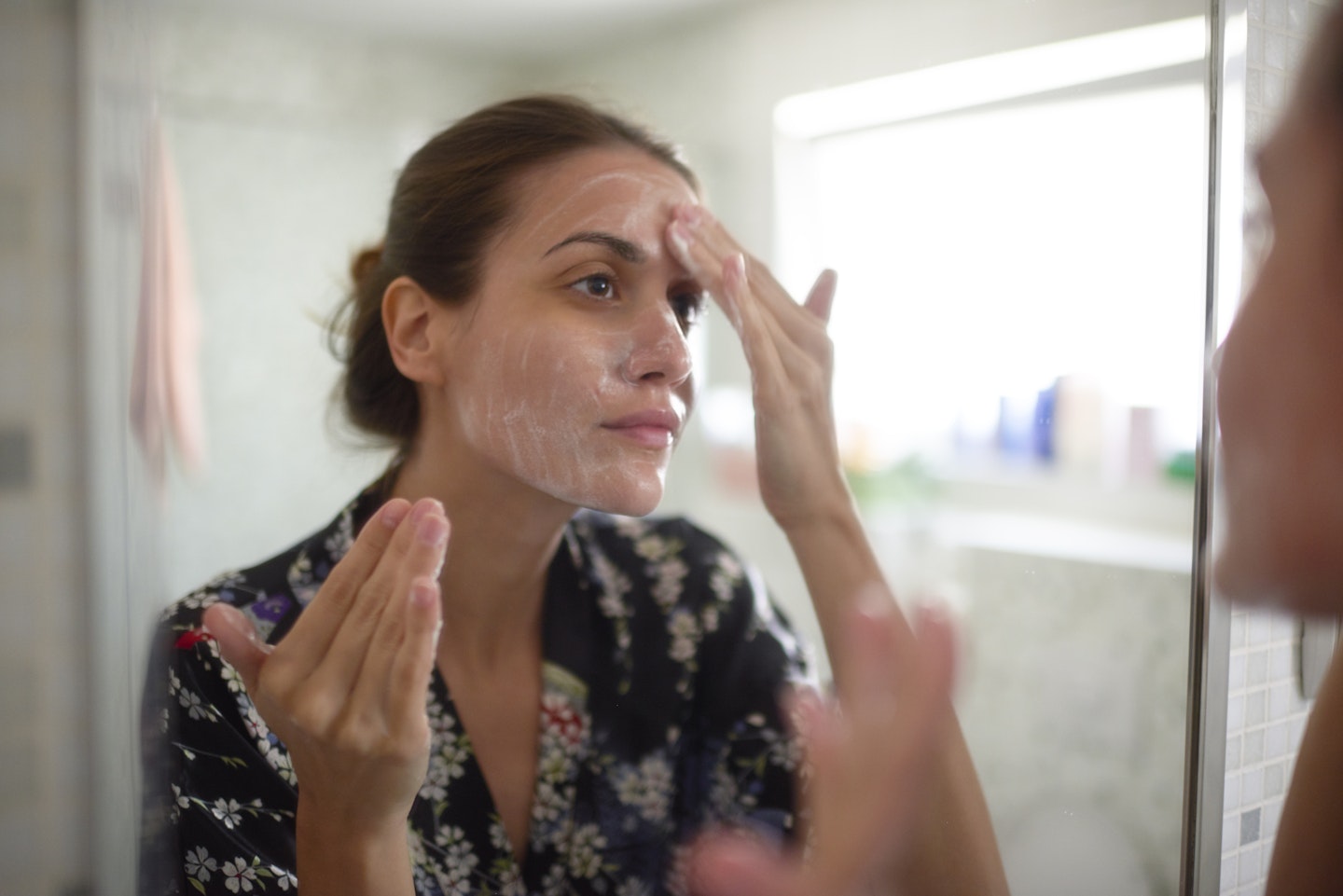 During pregnancy, my main focus is oil control because as we know, pregnancy hormones can increase breakouts, especially at the start.
I'm mainly focusing on deep cleansing and anti-aging, so I'm trying to stimulate collagen without using retinol, as this shouldn't be used through pregnancy.
Retinol is derived from Vitamin A and excessive amounts can interfere with foetal development, so it is best to completely avoid, just to be on the safe side.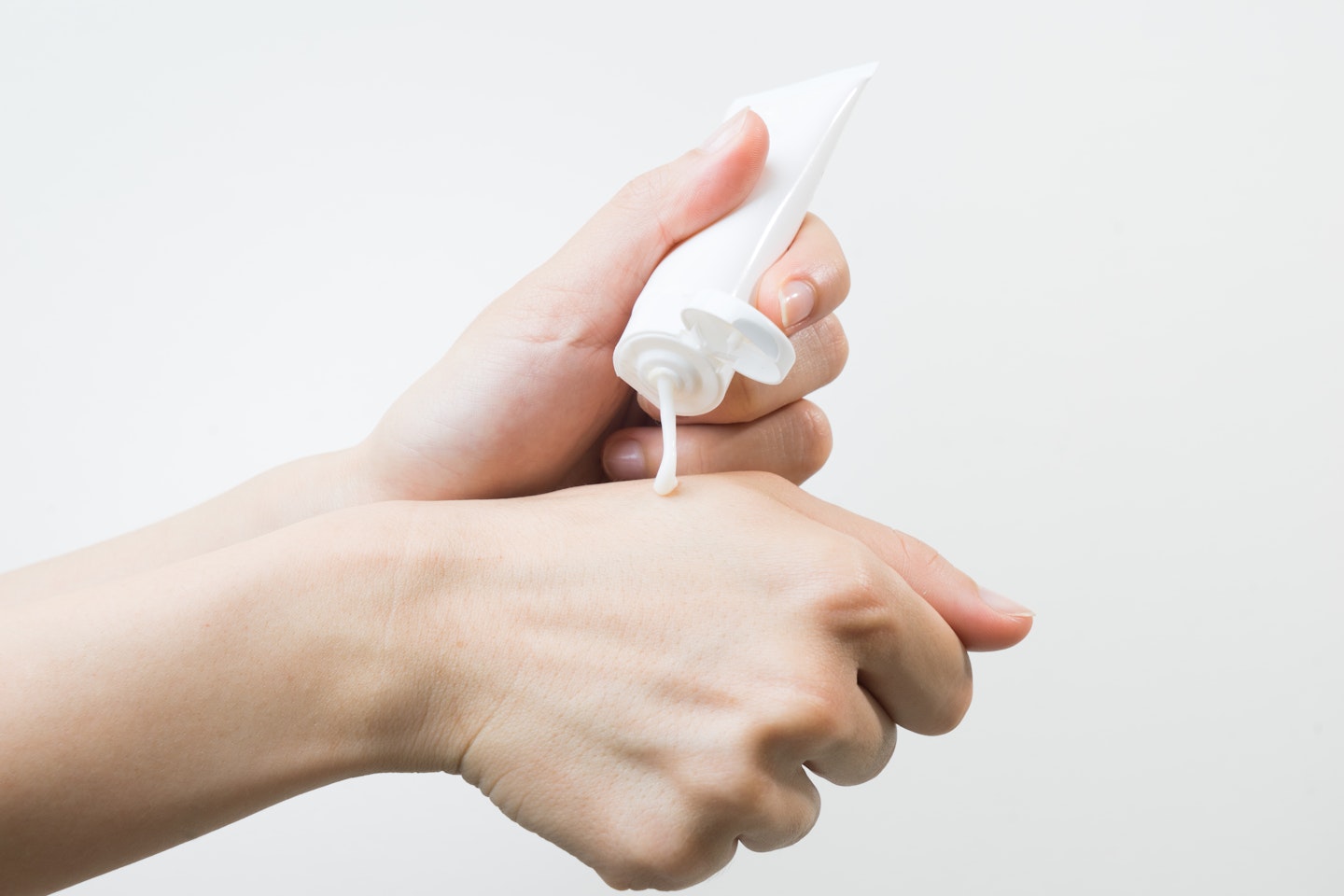 Instead, I'm using growth factors and anti-aging serums that harness ingredients that prevent hyperpigmentation, so that I don't get 'the mask of pregnancy'.
I was fortunate not to get this with my first childand it's not something I thought I would get this time because of that, but I'm being vigilant.
I'm doing a lot of exfoliation, at-home peels, and micro-needling (but without numbing cream which is a bit ouchy) to get that stimulation going!
The products I use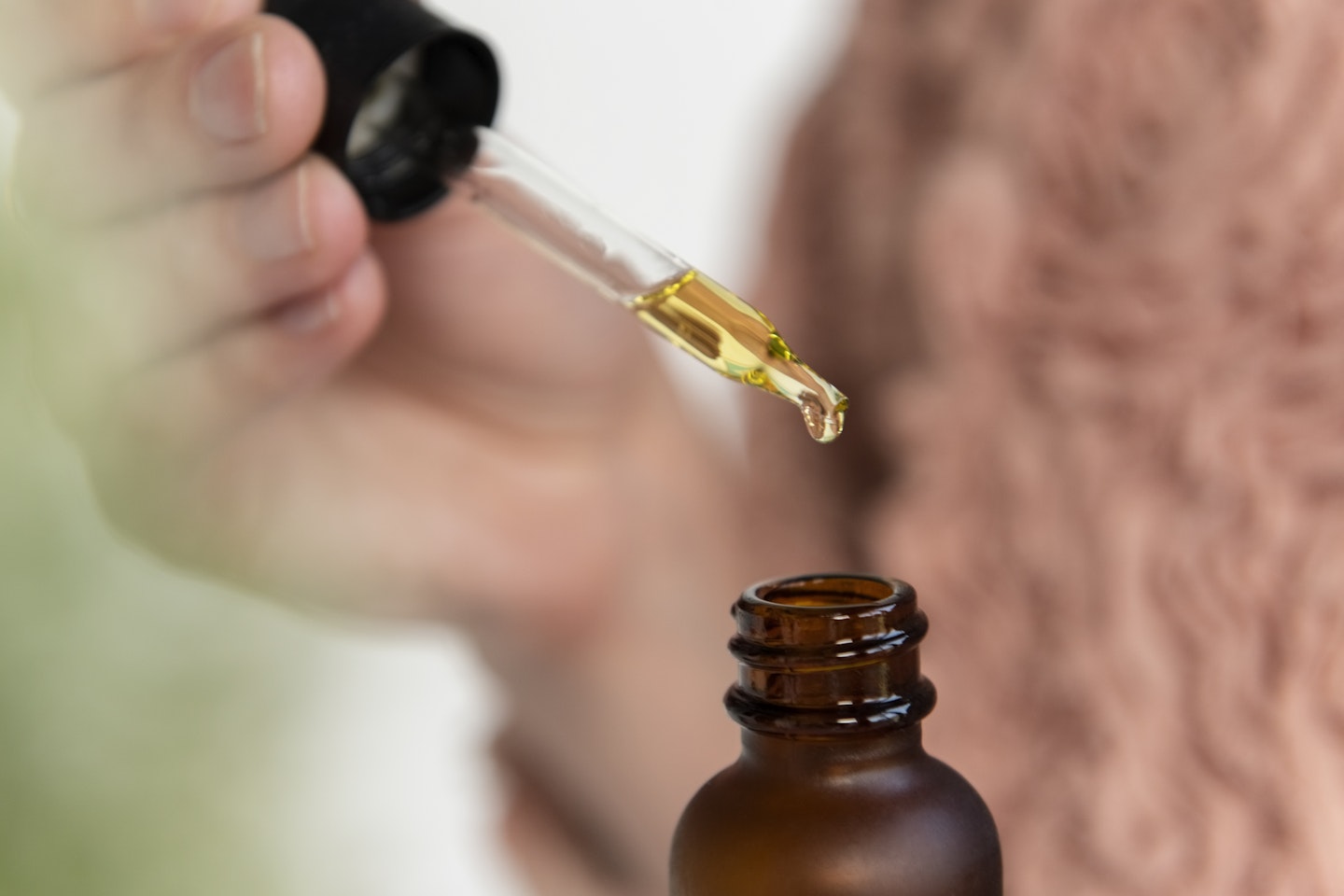 I've been using AlumierMD as they've put in a lot of research regarding the safety of skincare during pregnancy, and despite what you may think, you can actually use quite a lot of actives during this time.
AlumierMD is something that we prescribe at Kate Kerr London, but it's still always recommended that our clients run through this with their medical professional to triple check all is safe for them.
My personal routine has been made up of AlumierMD purifying cleanser, lotus scrub, ultimate boost serum, acne balancing serum, clear shield sunscreen, and Alumineye eye cream.
"If like me you are having a winter baby, then it's a good idea to think winter skin protection"
The fact is, needing to switch up your skincare in winter is a little bit of a myth.
If your skin is hydrating itself effectively, then you won't need to be adding much more into your skincare routine during the winter and should be able to continue with your most liked, well-trusted products.
I would always still stick to my motto of 'no moisturiser' because your skin will regulate itself.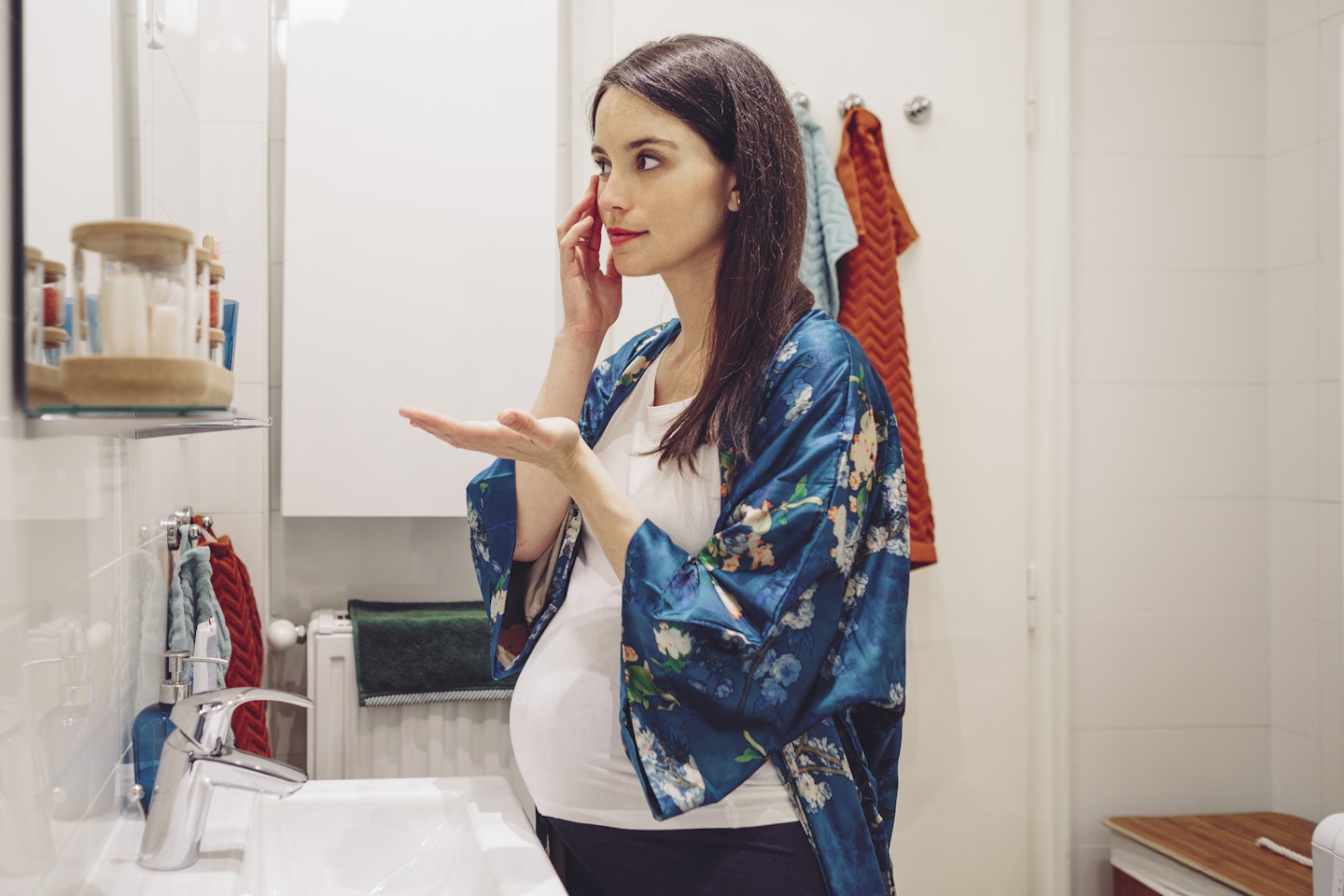 You might feel your skin really tighten once winter comes around but those hydrating processes will really start to kick in and help to wake up and adapt to the season and temperature.
If you are in and out of the hot and cold then it can be a little trickier.
So to bolster your efforts, I would recommend using hydrating sheet masks in the evening every now and then, but I repeat, you do not need to step up your moisturisation!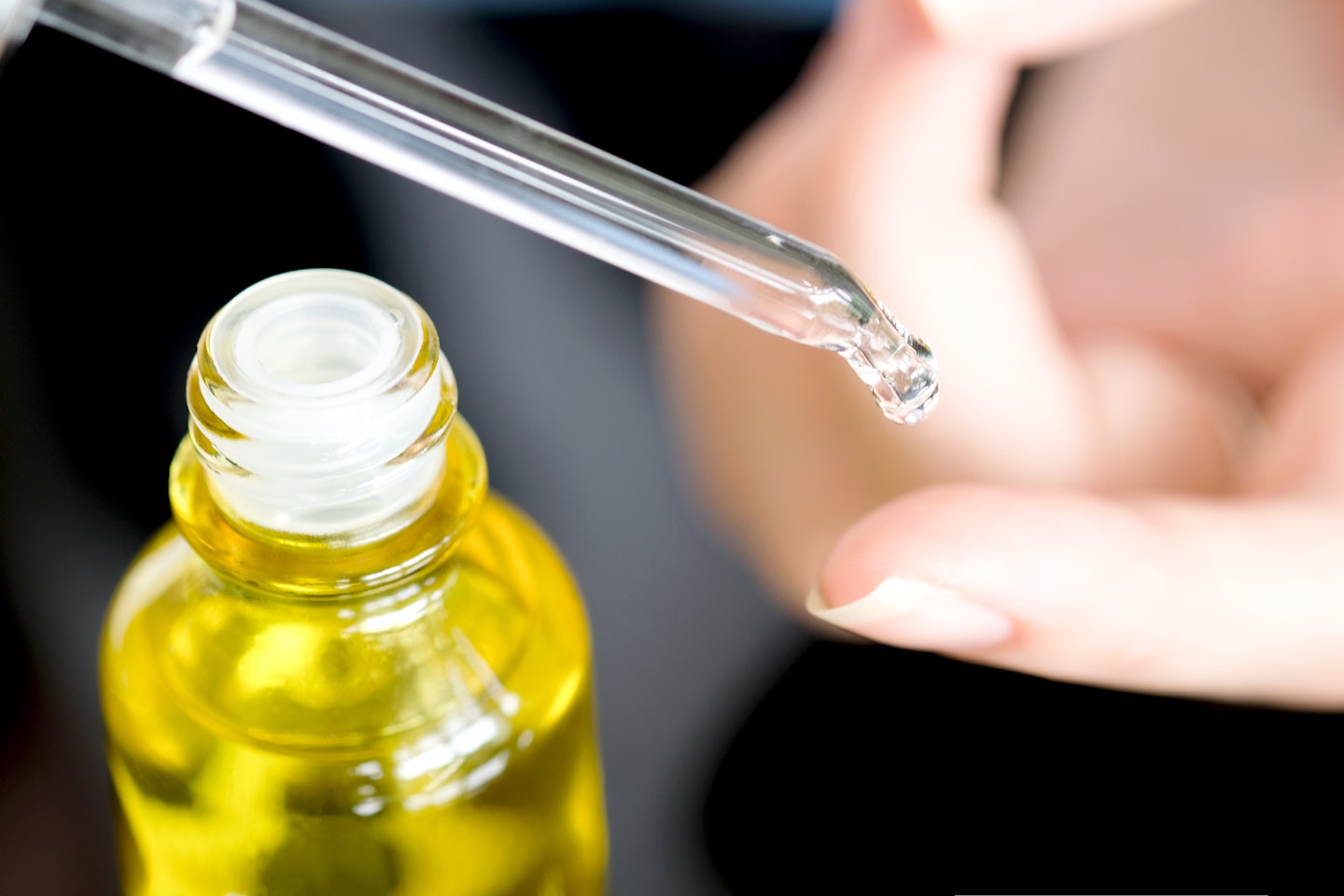 Instead, you could apply a hyaluronic acid-based serum.
This holds 1000 times its own weight in water and will help counteract moisture loss without upsetting your skin's natural moisturising factors.
Also, remember to drink plenty of water to keep the body and cells hydrated.
Things to consider when the baby comes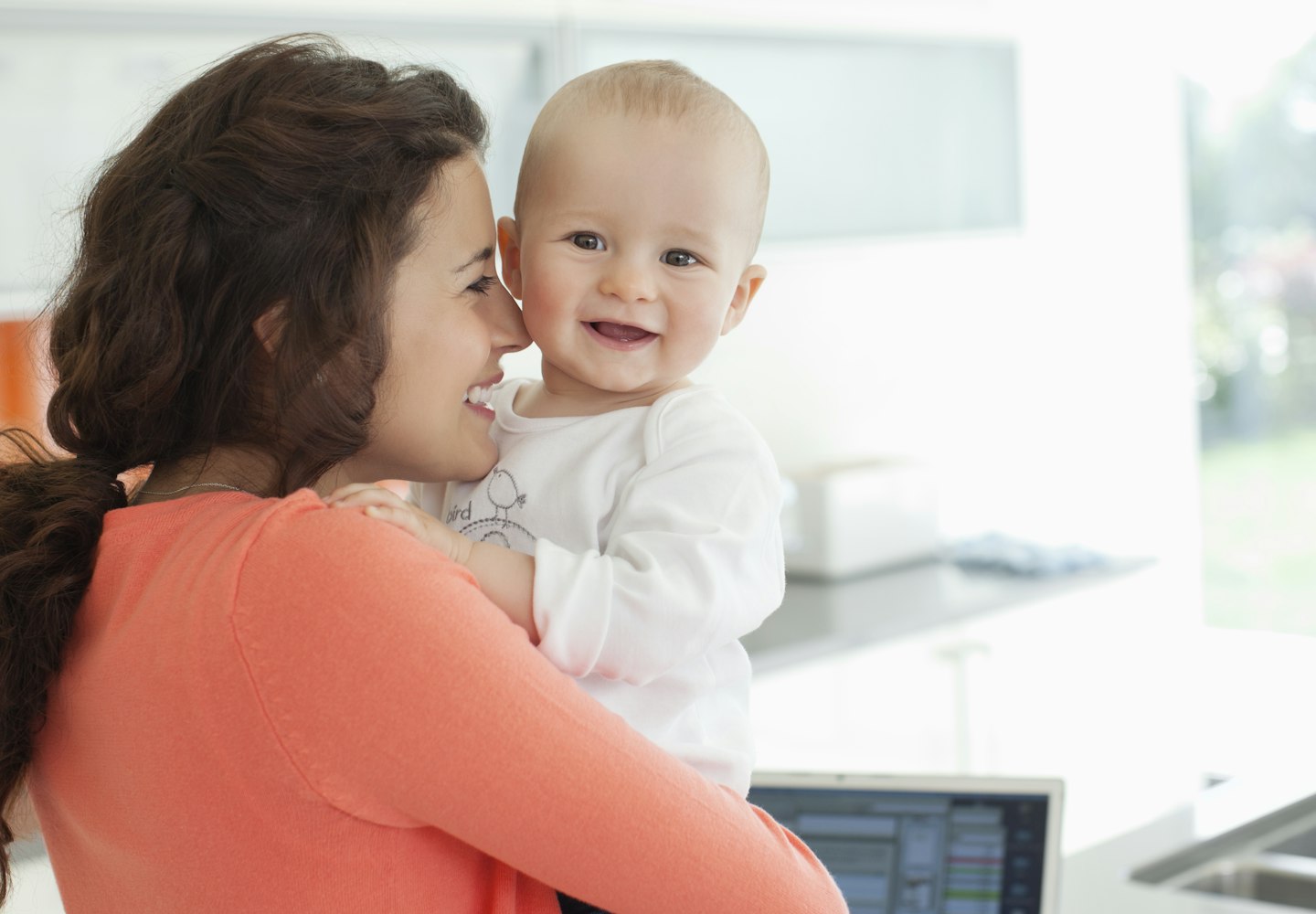 It's not a time that I would recommend cutting back your skincare as it's a time you need it most, as you're sleep-deprived.
Your skin has less time to regenerate, as your skin would normally regenerate whilst you're sleeping.
You'll be awake for a lot longer so you are using your face more, so the skin can age a lot faster.
Also, it's a time you're not often looking after yourself and eating perfectly because you're just absolutely exhausted. So, it's time to really take stock and make sure you're looking after your skin from the outside and helping to stimulate.
You don't have to do a 7-step regime, but I would definitely be getting up and cleansing and exfoliating in the morning, putting on an antioxidant serum and SPF as a minimum.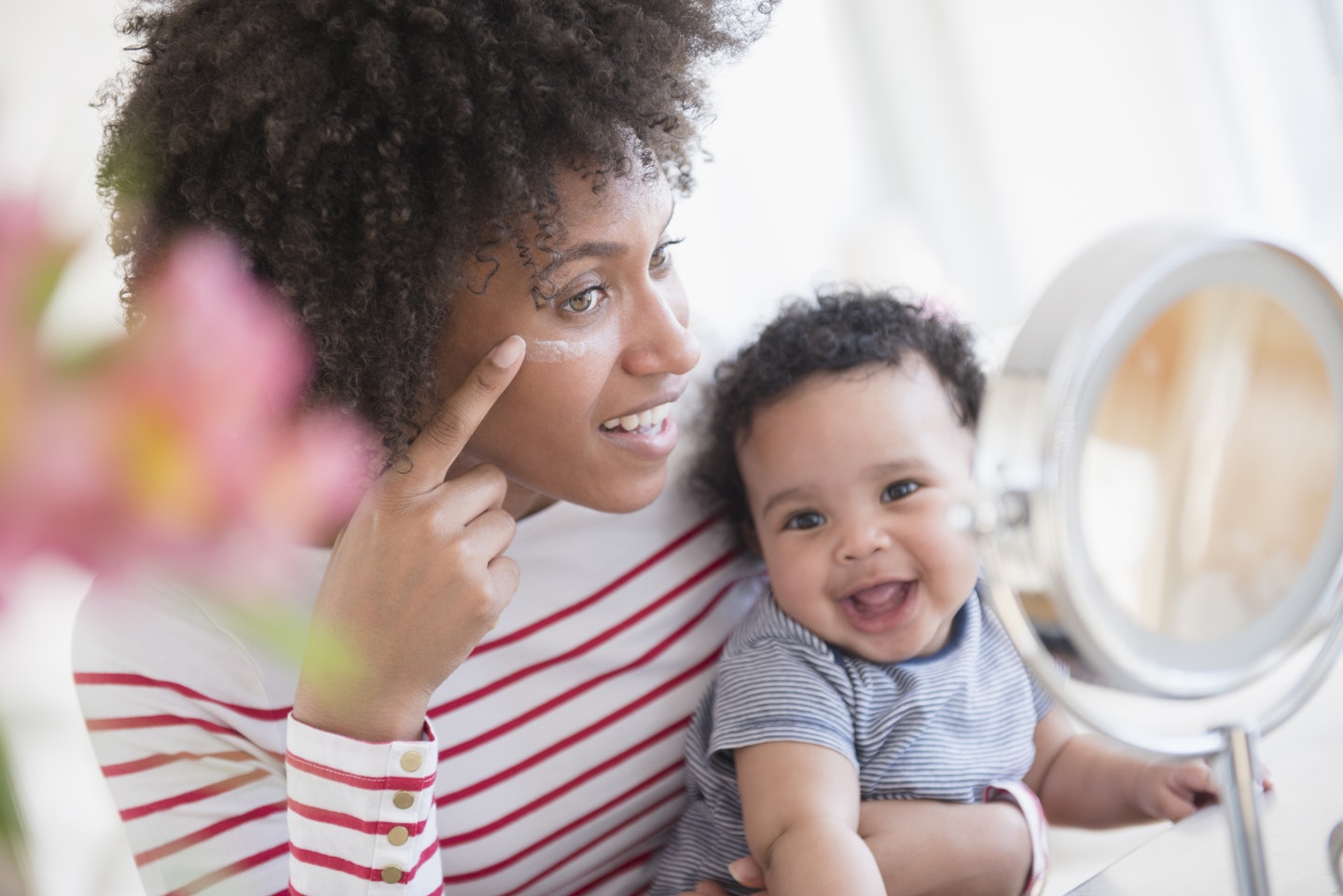 Using a sunscreen with tint is very good because then you're not having to put makeup on.
My favourite is the Smart Tone from ZO and the more you rub it the darker it goes, and not only does it brighten but it helps to give you a bit of colour and blur imperfections. I love that when I'm not wearing make-up.
I'm a real advocate for taking time for yourself. Your skincare really should not take you longer than two minutes in the morning and the evening.
So, when you think about that time, if your baby is asleep or in a bouncer beside you, you should (hopefully), be able to stick to a basic regime.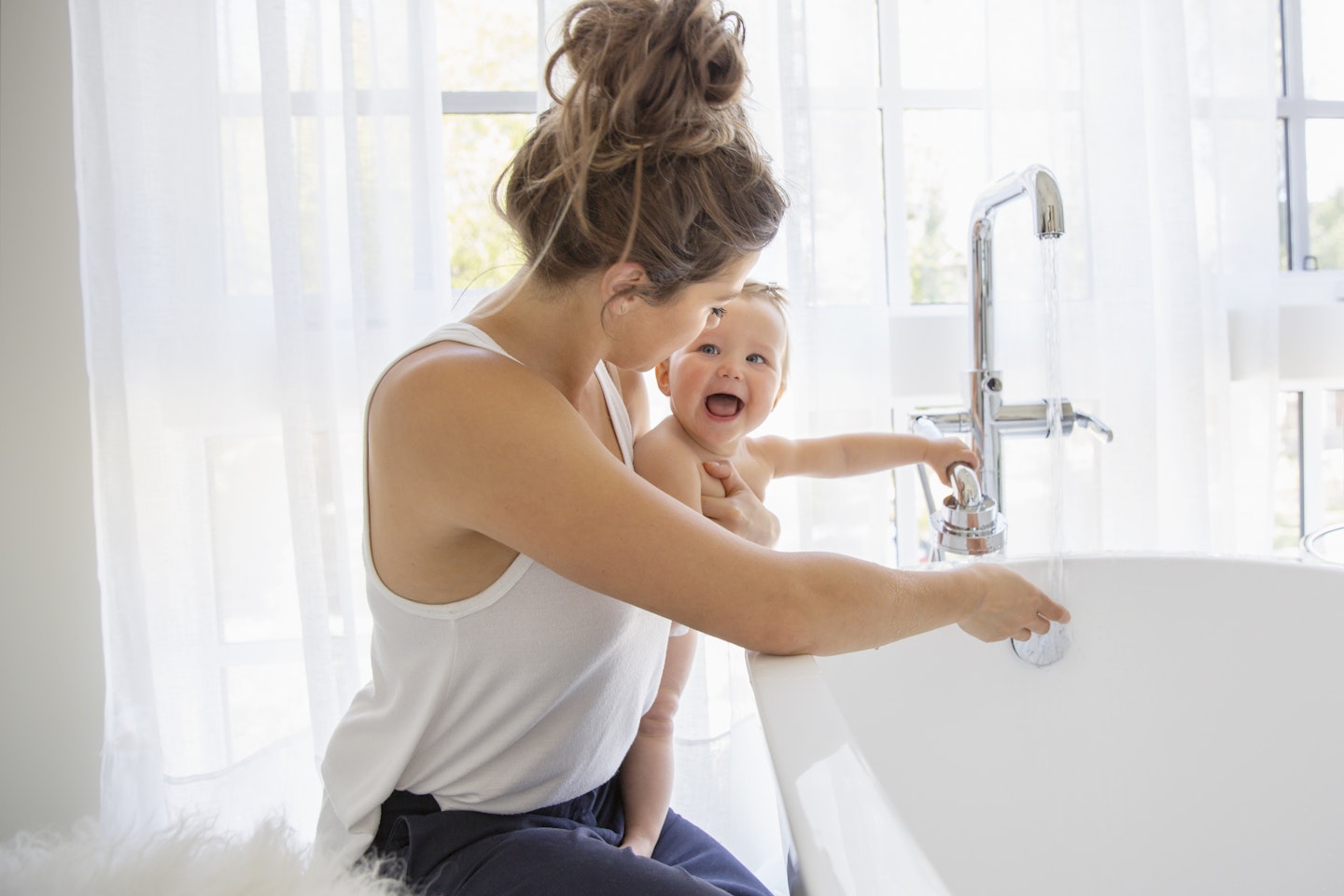 Taking this time will not only be beneficial for your skin, but also for yourself when you're feeling exhausted and sleep-deprived.
Giving you a sense of taking care of yourself, as we know, your own needs seem to go by the wayside once that baby comes, so anything you do to better care for yourself is a bonus.
Other tips include, when you put your serums on, give your skin a good massage.
Get that blood flowing, get that lymph flowing. It will just help to brighten.
Also, sleep with the bed raised slightly if you're getting puffy under your eyes.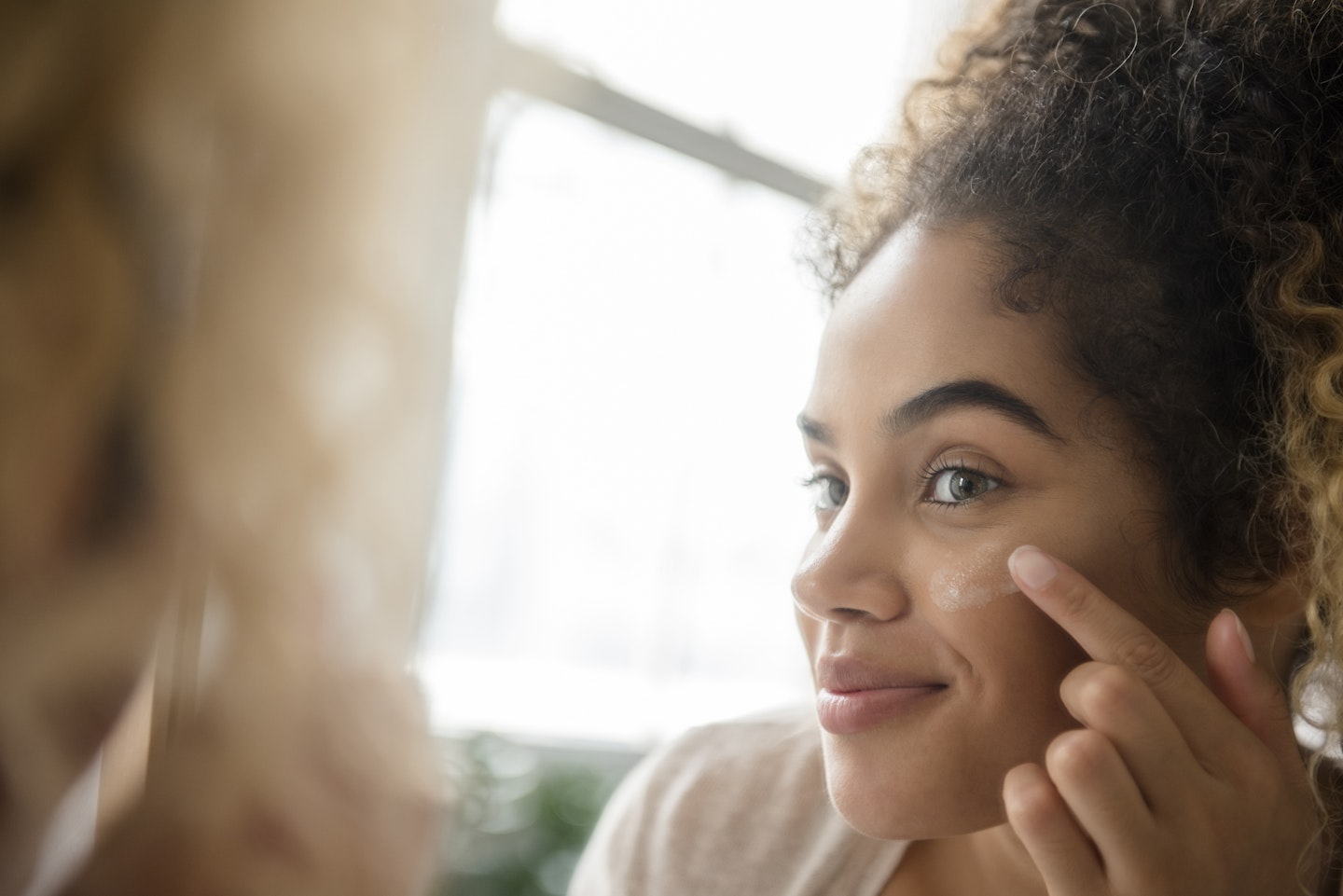 Then the evening comes. I know that's when you're tired and when you're falling into bed, and the thought of going and doing your skincare is the last thing on your mind.
I remember getting to the end of the day with my daughter and thinking 'oh god I haven't even brushed my teeth yet, let alone done my skincare!' but if you can, just go and cleanse the day away and get rid of all the dirt and pollution.
Even if you go to bed with nothing on, that's fine, but do make sure you give your skin a good cleanse.
If you're suffering from any skincare conditions, things that you need to control or you want to stimulate the skin, have anti-aging, or hydrates the skin, I would start using your serums in the evening as a start.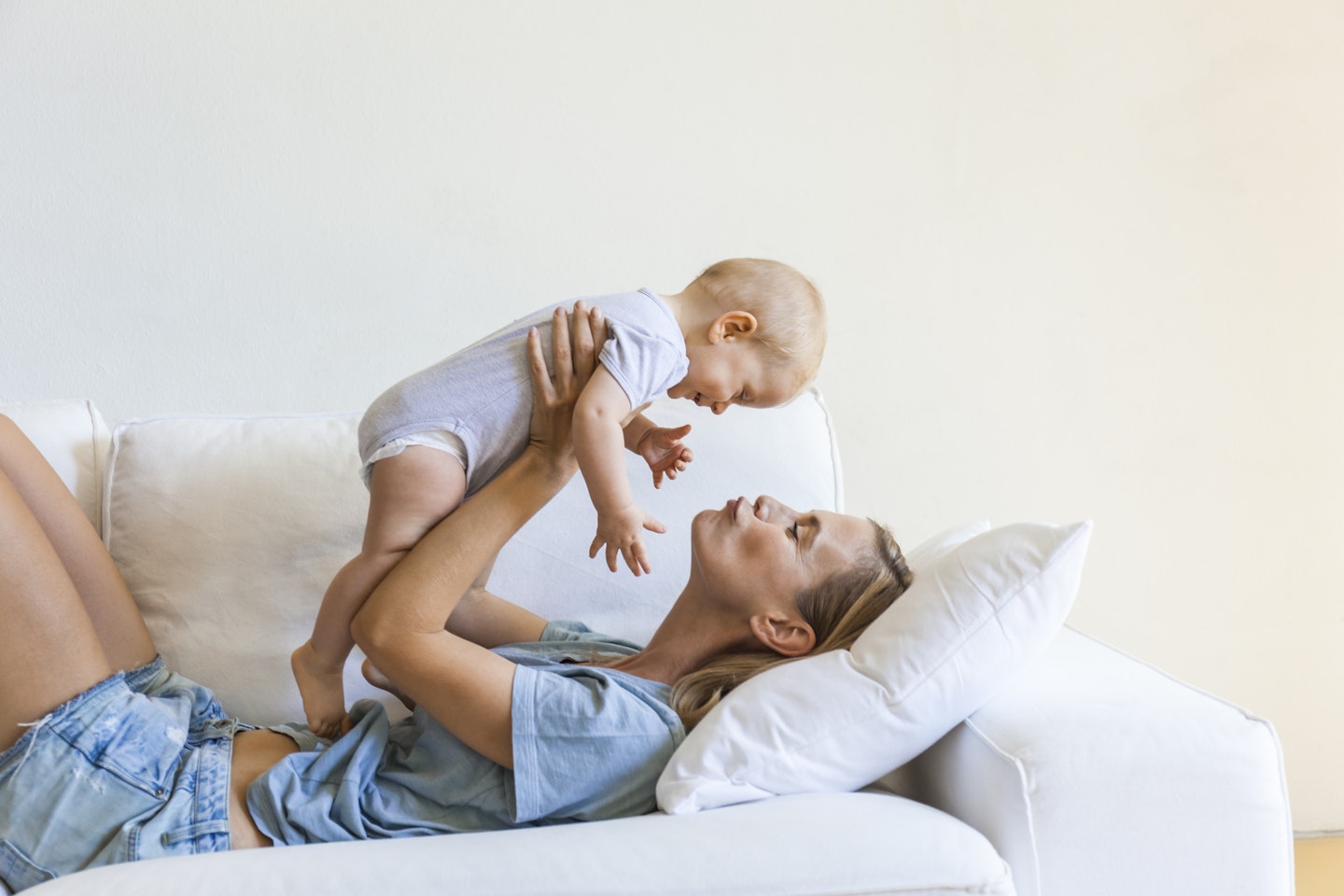 The AQ active serum is amazing as it hydrates, plumps and stimulates collagen production and I'm actually really happy with it.
I do think retinol is better, so when I can get back on to retinol that will be better, but it is a good substitute.
Also, be aware that when you're putting your skincare on that you don't rub your skin against your baby's.
Their brand-new baby soft skin does not need all these active ingredients, so pop it on, wait a while, and then you can have a snuggle.
What will you do post-pregnancy?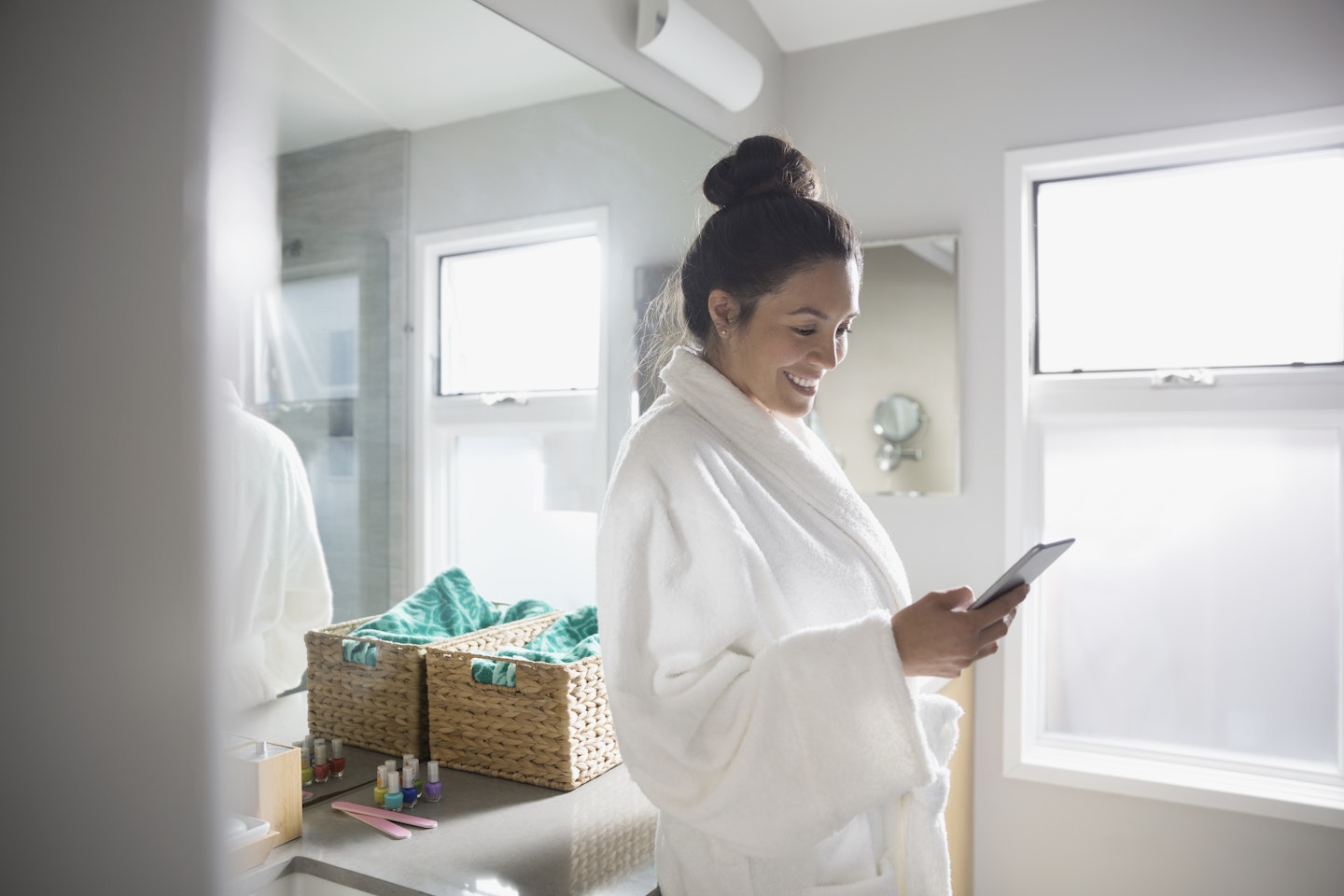 Post-pregnancy, I'm going to stay on the same regime until I've finishedbreastfeedingand then I'm going to start adding in retinols.
I'm going to go straight back to ZO. I'll also go and have a little bit of Botox/filler if I need to just to help with any lost volume, especially with tiredness and stress, which can lead to loss of volume from the fat under the skin.
So, I may need a little tweak to make me feel less tired and fresher. I have certainly missed having filler under my eyes. It's not something I do very often, but I do feel it's something I need to do at the moment and I won't be able to do that for a little while.
So, I look forward to having that because having a little bit of filler under the eyes when you have a deep tear trough helps to just bring that skin up to be a little bit more flush. It also makes it look a lot brighter and the skin looks a lot more awake.
I will do that all once I finish breastfeeding which I hope to do for at least 6 months.
Nutritional advice for when you're pregnant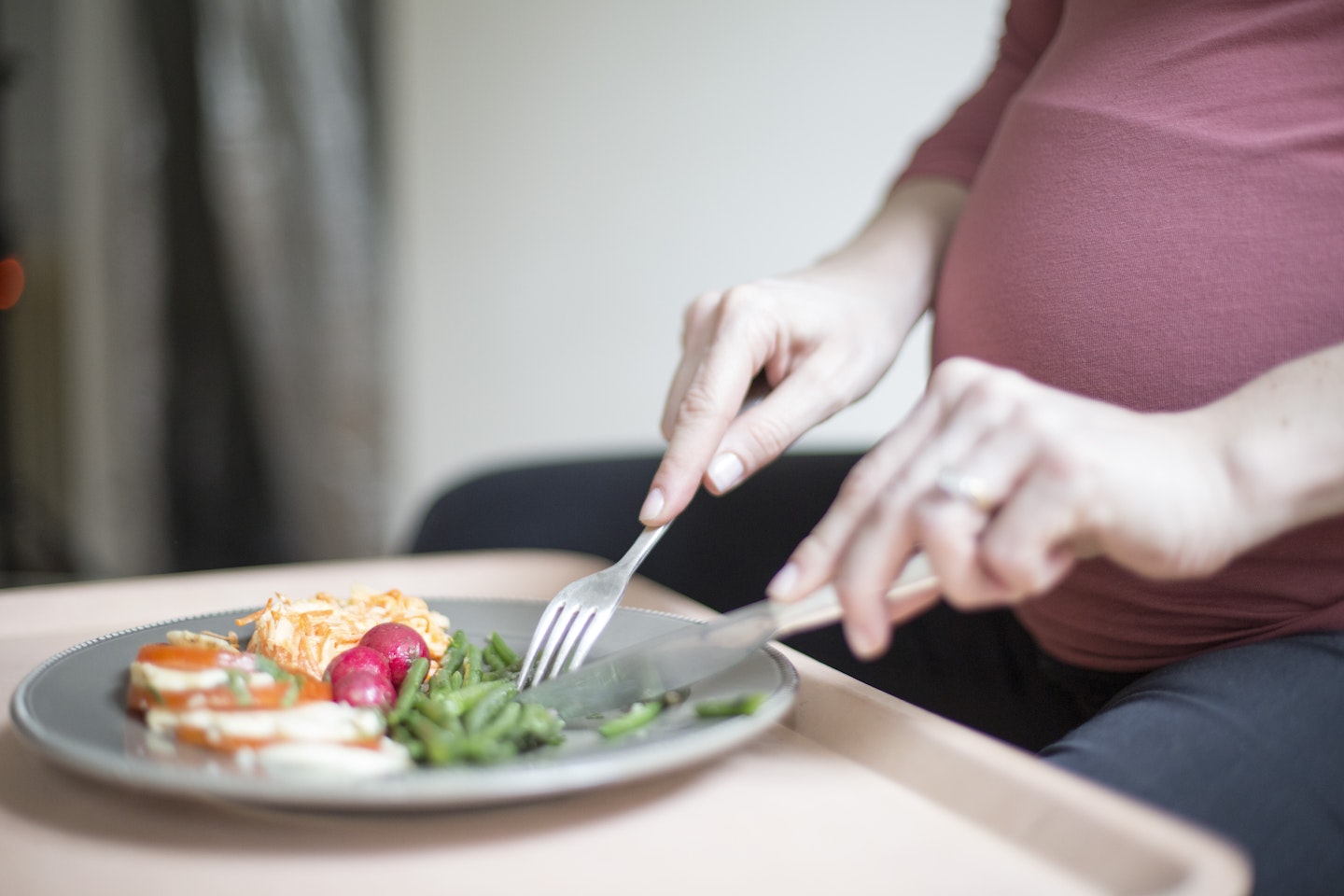 It's a time when your body is taking a lot from you and your body is getting everything as a priority, I've really seen that in myself.
It's really, really important to not become depleted at that time because you do not want to start birth or pregnancy on the back foot.
You need all the energy you can get for the birth which is very physical and then to be dealing with the sleep deprivation and making milk, all these things that take a lot of your energy and reserves.
Making sure you have a really balanced diet is really important, I'm taking goodsupplements too. Try not to go for the tablets where you take just one as you're not going to see a much of a benefit as you would when using the advanced products because you won't get the same absorption.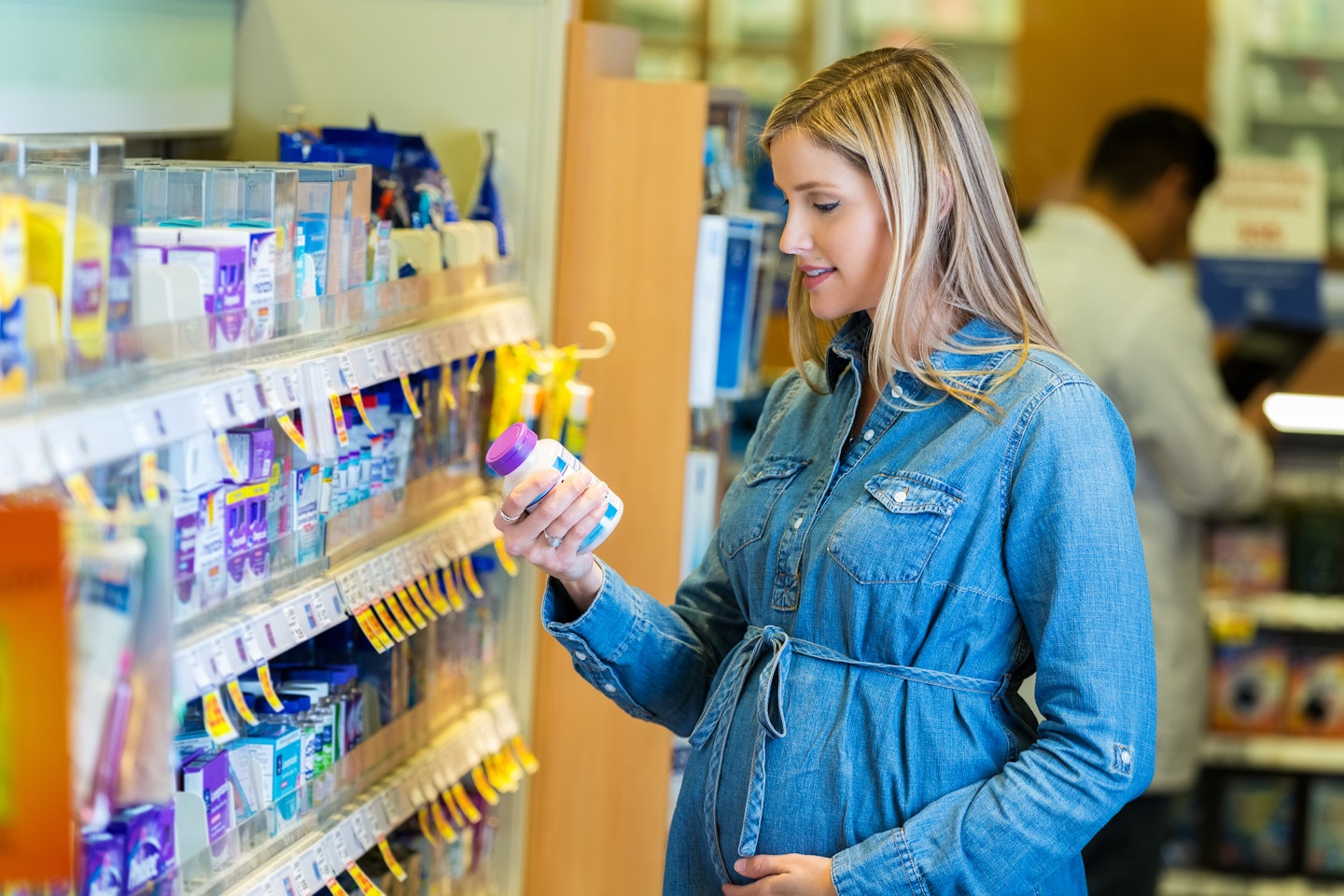 Wild Nutrition does fantastic pregnancy vitamins and so do Zitawest. Wild Nutrition also does a 10-minute complimentary consultation just to quickly tell you what you need to get you through that time as if you're depleted in certain things.
Not only do you suffer from cramp and restless legs, going into motherhood you've got higher chances of things such as postnatal depression if you don't have enough magnesium and iron and all of those things.
Your gut, as they say, is your second brain, so ensuring your gut health is up to scratch.
I'm actually taking a course of improvements as we speak, to help improve the microflora and my gut health which will help with my mental health later on.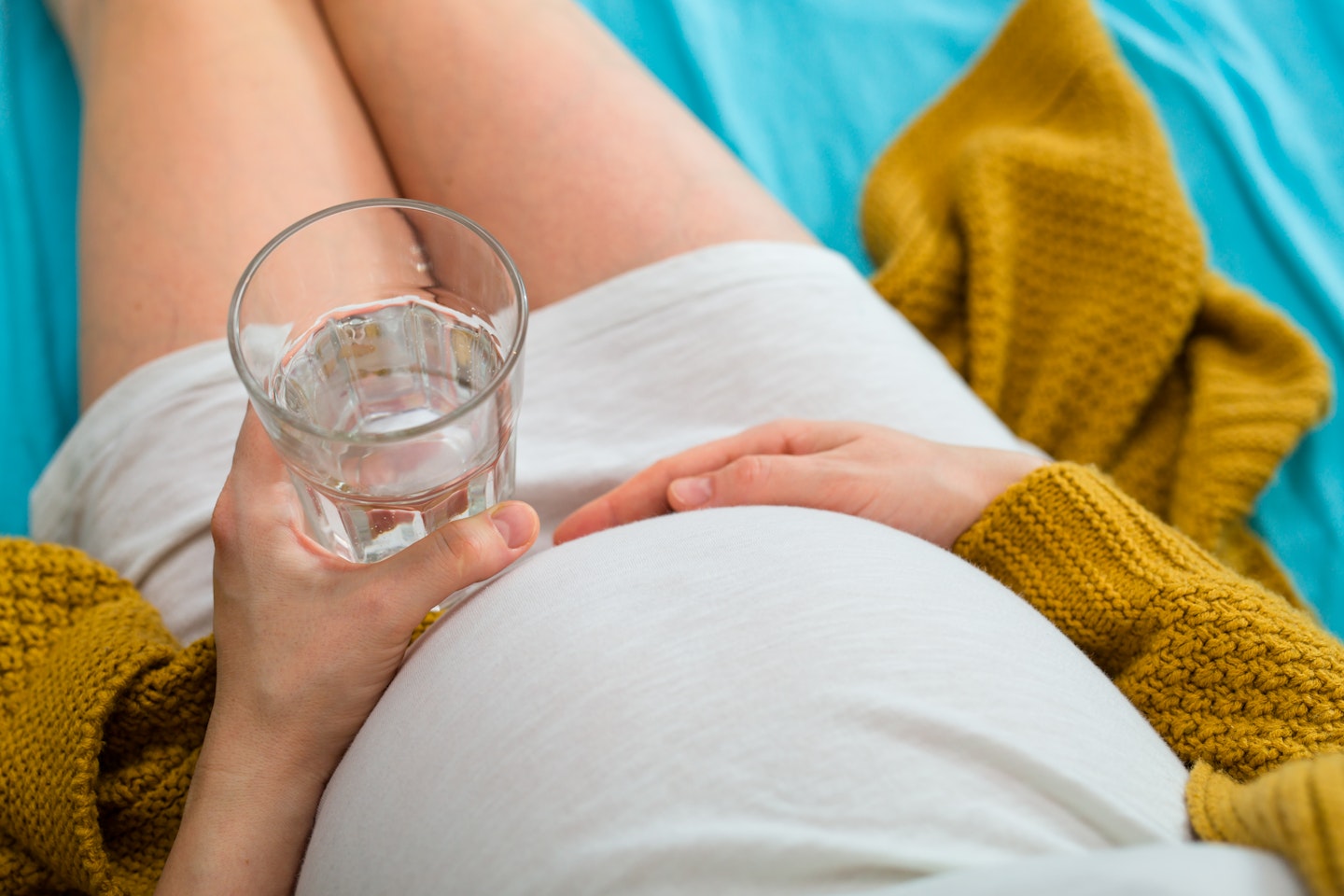 Drink loads and loads of water because your amniotic fluid is replaced every 24 hours so you're constantly peeing it out and you really need to replace that fluid as your skin will be the last place to get that water.
Also, don't have a too low-fat diet. It's really important to have lots of good fats, not only for you but also for your baby's skin as well as for your baby's brain health and your brain health.
As always, make sure you eat lots of colourful fruit and veg. With the more colours, the more nutrients and antioxidants you're getting. If you're low in iron, eating organic apricots will help as well.
Also, eating little and often if you're feeling like I am. It can be very uncomfortable and you can't fit much food in.
Meet the expert: Kate Kerr, Clinical Facialist at Kate Kerr London.
What were your go-to skincare products while pregnant? Let us know on Facebook or Twitter!
Now read: