We're always on the look out for new parenting podcasts to bring us some lols along this crazy journey of motherhood, and listening to your favourite pod really can feel like having a cuppa with your mum friends. That's why we were so pleased to hear new mums and best friends, Shaughna Phillips and Holly Connolly were starting their own podcast, Oh, Baby.
This weekly podcast follows friends Shaughna Phillips and Holly Connolly as they share the ups and downs of being new mums after both having babies at almost exactly the same time. Shaughna, who you'll know from Love island, is unexpectedly a single mum and Holly, a make-up artist and fertility campaigner is raising her daughter with her husband, who's not a first time Dad.
In the podcast, they'll be getting very honest about everything from new mum anxiety, body-confidence, post baby sex drive, childcare challenges and more with no subject off limits.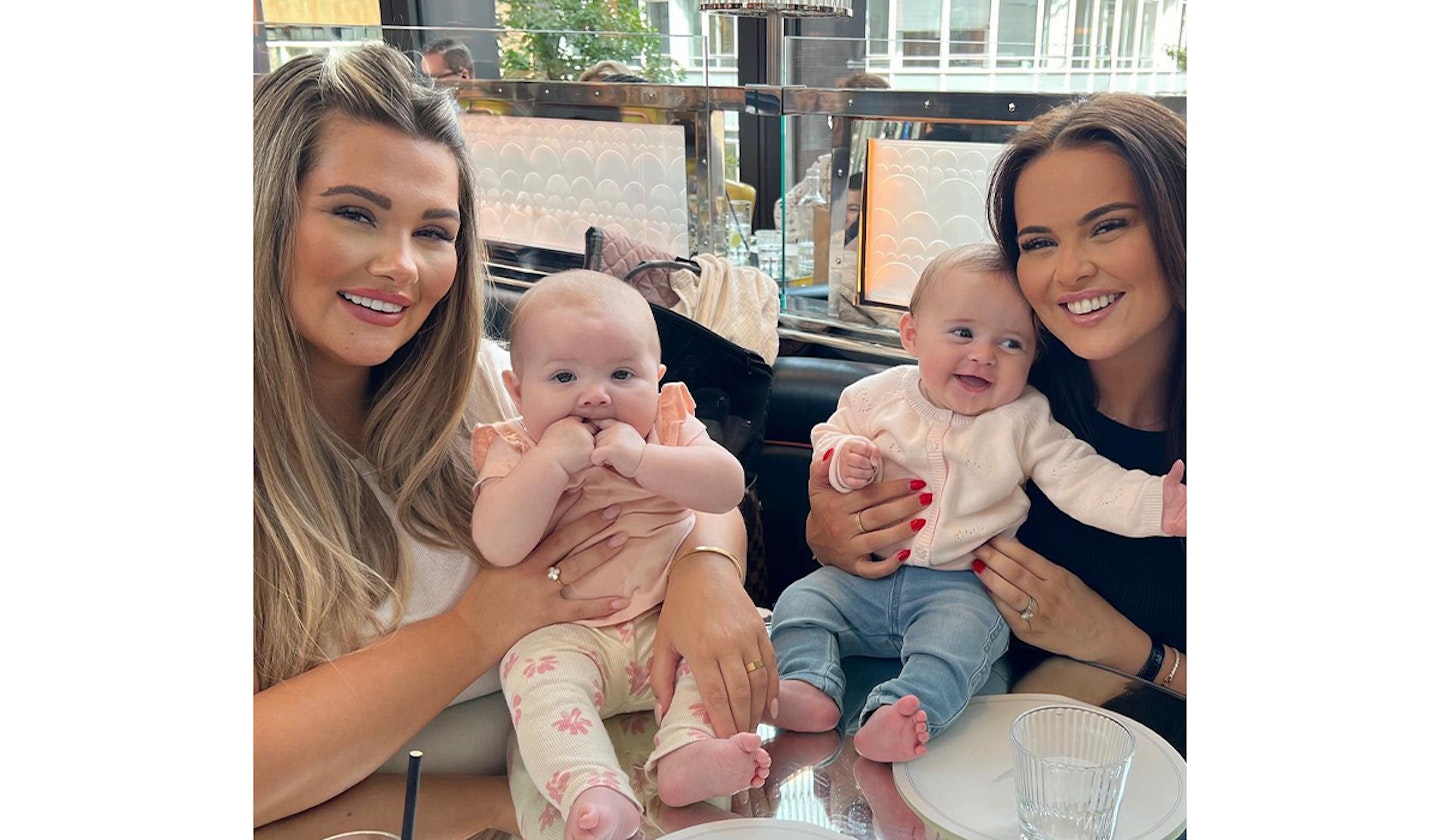 After finding out they were pregnant at the same time, we couldn't help but wonder if it was planned?
S: I kind of wanted to be off the pill for a long time, but I was really scared. It's like swimming without armbands and also like, once you're pregnant, like, I suppose you can go back but like you can't really go back. So I just took the leap. I saw that you (Holly) came off the pill and you said it was giving you like health problems. I was like, this is definitely my time to get off. And the next thing you knew I was pregnant.
Both Shaughna and Holly are naturals when it comes to mum life, and we had to smile when we heard their favourite thing about being mums.
S: The best thing is having a built in best friend in your child who is literally your world.
H: I used to call my husband my backpack because he was always with me and always around. But now, I actually really like having a backpack which is Cici. Yeah, yeah. She just loves me so much in the way she looks at you. And I feel like she's made me love myself more.
We all know parenting comes with its ups and downs, and both Shaughna and Holly have experienced their fair share of challenges in the early months.
S: The lack of sleep has been a huge challenge.
H: I think friendship actually. I think you learn a lot about friends and relatives and keeping those relationships going after having a baby is really hard work.
S: Also, I don't care. I literally don't care if anyone texts me. Also, getting ready. Like I never wear makeup, my hair's never brushed never washed. It was never washed before, but definitely never washed now. And I just don't care anymore.
H: It's self acceptance I think.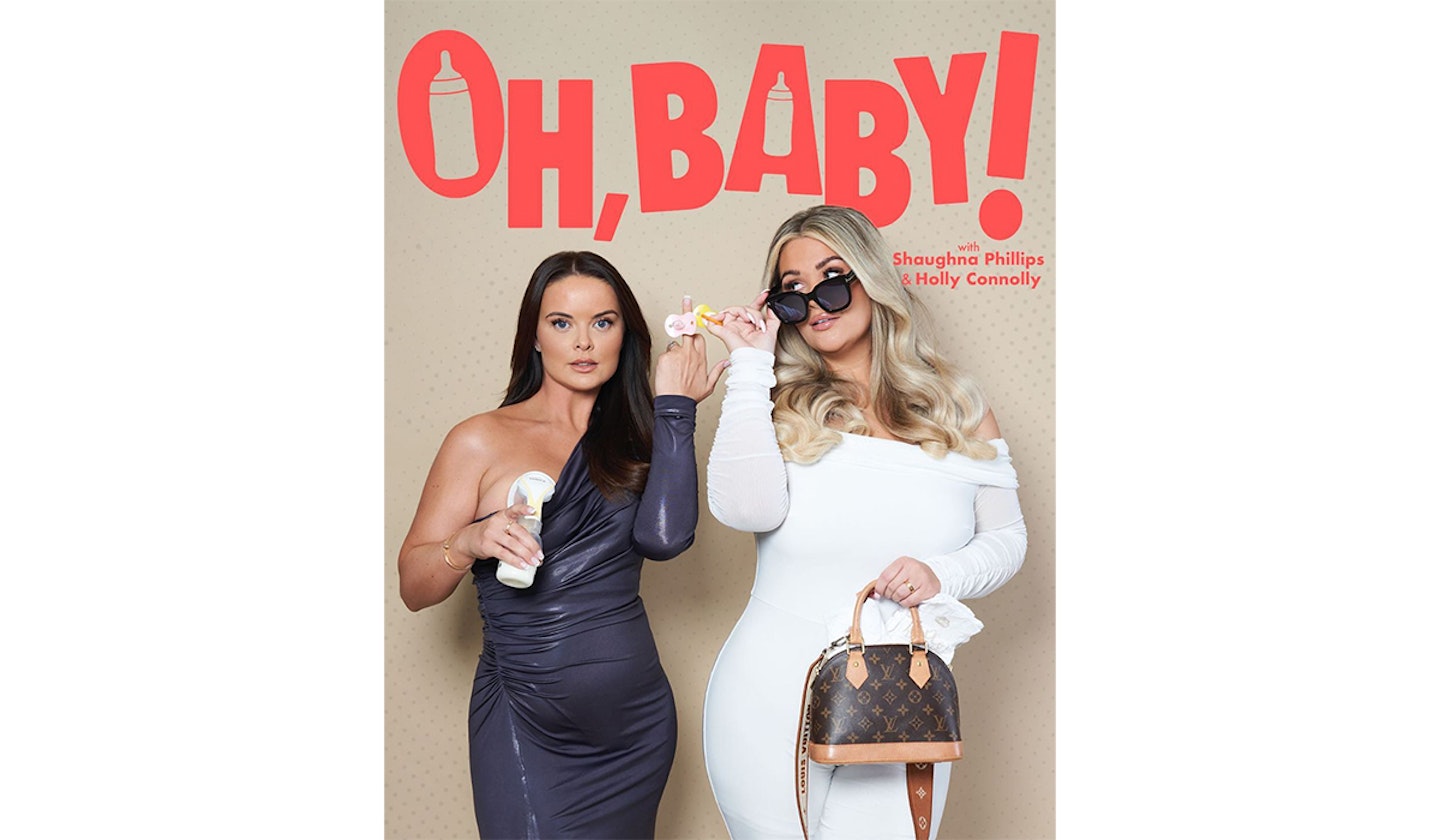 Since appearing on Love Island, Shaughna has been very honest and open about her body confidence journey, so we wondered how having a baby and all the physical changes have impacted her.
S: I'm the widest I've ever been.
H: I'm going to be a bit cliche but I have a newfound respect for my body.
S: I wish I had that.
H: I think it's actually quite incredible what the female body can do. It took me so long to get pregnant I hated my body for so long and then after had Cici, I was like wow, my my body is incredible.
S: No mine was like, 'it's incredible how many jacket potatoes I can consume in one sitting.' Cheese and beans of course. My bounce back game is not strong. But I also again, I don't really care. Sometimes, Lucia will play with my belly. And I'm like you know what? She does not care that I've got a plethora of roles going on.
H: But what about your scar? We both had C sections.
S: Mine hurts and it's at an angle like a Nike tick to one side. My surgeon was like I didn't give a…
As well as taking its toll physically, the mental strain of early motherhood is something that's changed both Holly and Shaughna in very different ways.
S: I'm a nervous wreck.
H: I'm the other way, I feel like zero f**ks given. I think I'm caring about far less moving forward and things really don't matter anymore.
S: I had really bad postnatal anxiety where like, I never wanted to leave the house. If she coughed. I was like, 'oh my god, something's wrong with her.' It's definitely got better. And that's probably been the biggest surprise to me so far.
While their daughters are still very young, there are some parenting lessons they learned from their parents that the friends hope to instil in their children.
S: I haven't been able to put it into motion yet, but my mum and dad always taught me to be tough, be strong. Like even if I'm feeling a little bit like a princess. I'm making them sound really bad parents. They weren't, but they kind of taught me that nothing is too serious in life for you to be all consumed by it. So I'll definitely teach Lucia that as well.
Lorna White is a Senior Digital Writer and has written for Mother&Baby since 2020. She has a keen interest in a range of topics, from potty training and nutrition to baby names and maternity fashion.