No matter how much mums can do, no one is superhuman. Although it may feel like you may have to be superwoman on a daily basis, you mustn't put your own self-care on the back burner.
Even though it may be hard to find the time, it is essential to take care of yourself so that you can take care of others. Meditation is a great place to start as it promotes mindfulnessand reduces stress, and don't we all need more of that in our lives?
Whether you have been meditating for years or are curious about starting the practice, meditation cushions will come in handy. The cushion will support your sitting posture and help you create a comfortable mindfulnesscorner that will encourage you to practice every day.
What are the best meditation positions?
As with most things, there's no one-size-fits-all when it comes to the best meditation position.
Headspace, one of the most well-known mindfulness and meditation apps state, 'a mindfulness practice can be done in one of four postures: sitting, standing, lying down, and walking. Many teachers (including Headspace co-founder Andy Puddicombe) believe that sitting is the optimal position as it provides a balance of focus and relaxation. When the body is upright, both the body and mind tend to be alert and attentive. At the same time, when we're seated there's a degree of letting go and relaxation that takes place.'
According to Headspace, the optimal sitting posture is: 'The back is straight yet relaxed, the head and neck are aligned over the spine, and the arms rest on the legs or in the lap. When it comes to your hand positions during meditation, you can either place them on the legs, palms down, or in your lap, palms up, one hand resting in the other.'
If you aren't sitting comfortably, the rest of your body will stay tense, making going into a meditative state difficult.
With that in mind, here is our pick of the best meditation cushions that will not only help your meditation posture but look lovely too.
Best floor and meditation cushions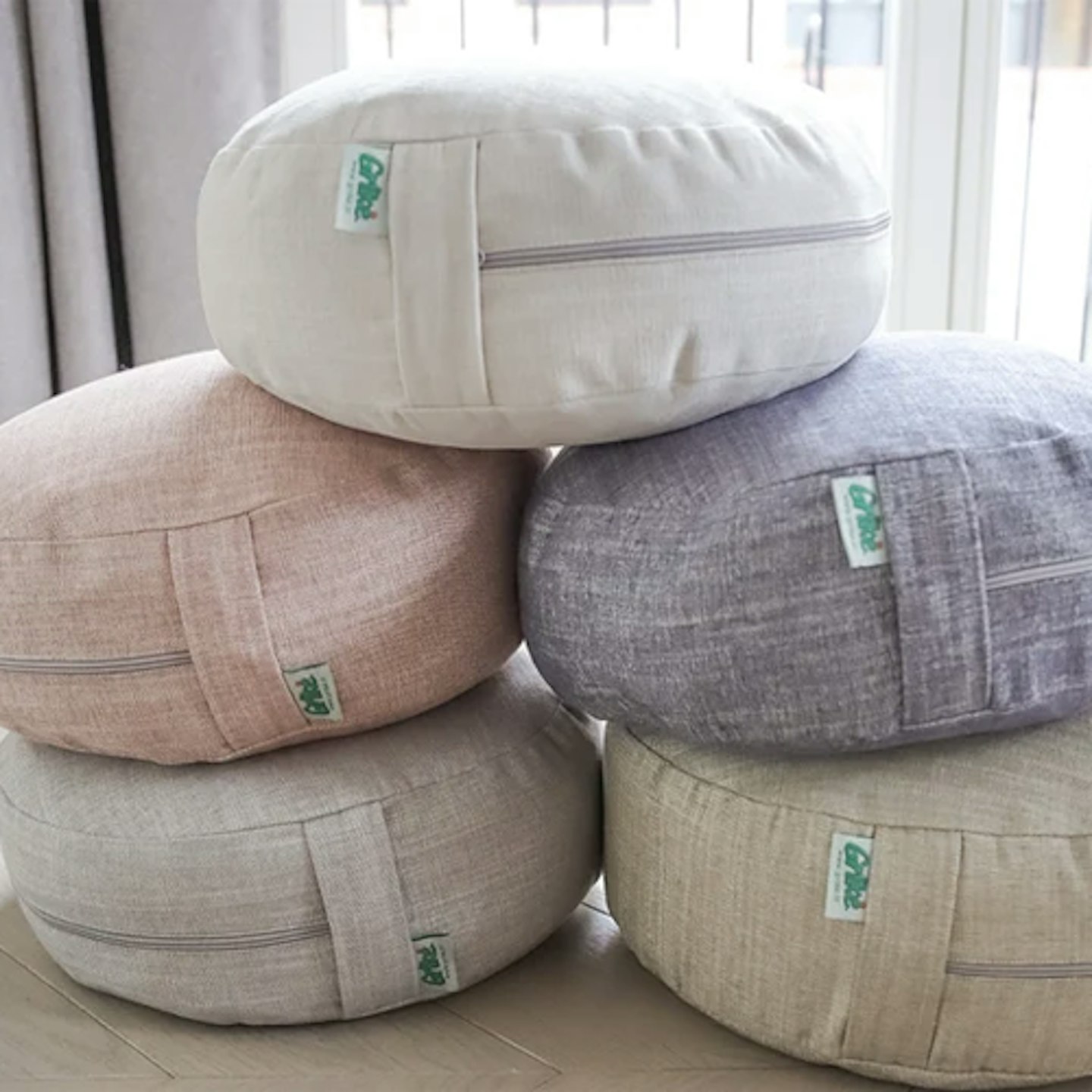 1 of 9
Buckwheat cushion
A meditation posture can be challenging to maintain. It can be really tempting to slump down or rest your back against the wall during a long session. If you want to stay consistent but find your back hurts, then a meditation cushion will do wonders. These pastel meditation cushions are perfect for your daily practices and are made from all-natural, 100 per cent cotton fabrics and buckwheat husk.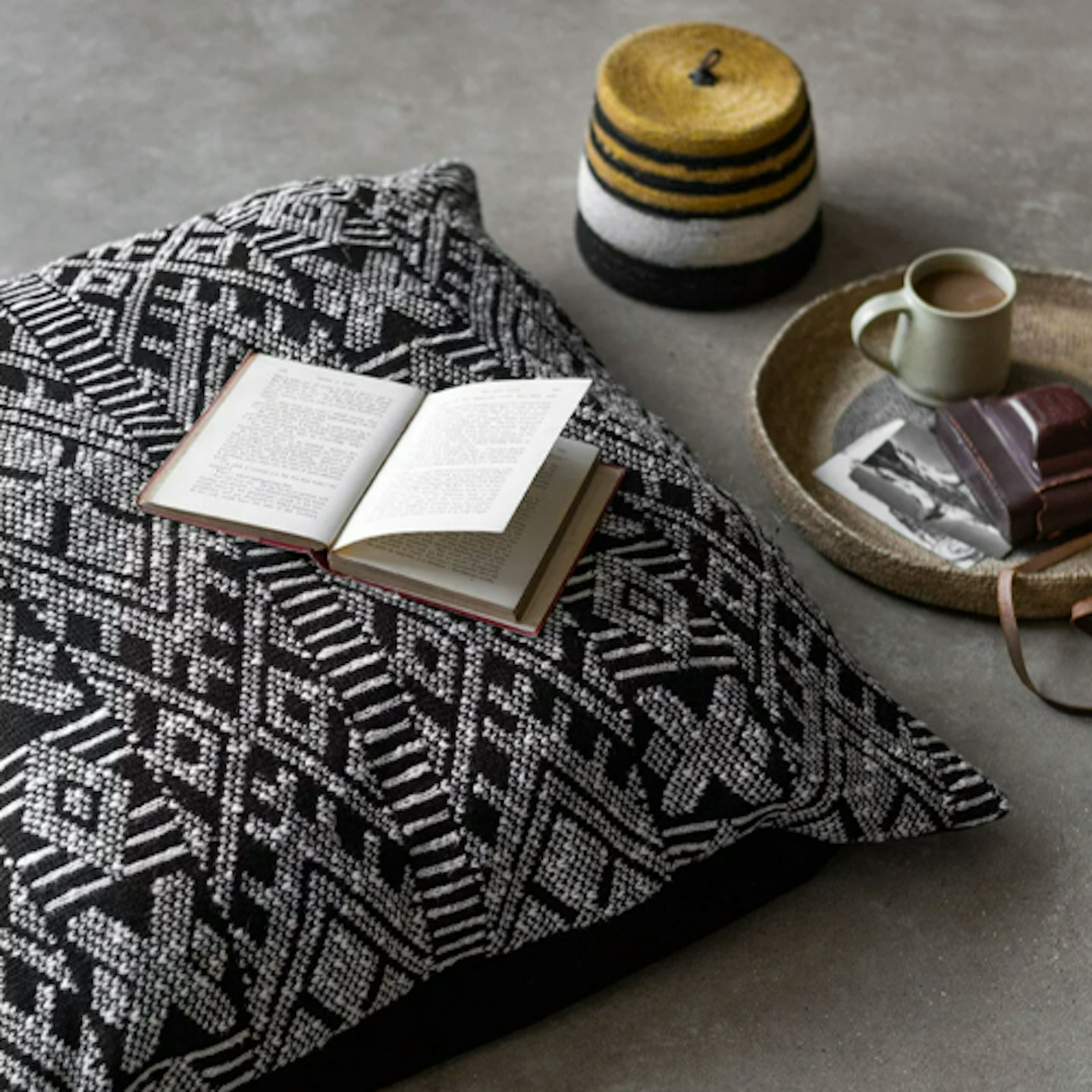 2 of 9
Aztec Knit Floor Cushion 80x80cm
This large floor cushion is great for when you want to sit on the floor and journal or meditate. We love the subtle Aztec knit design that will fit into the décor of any room.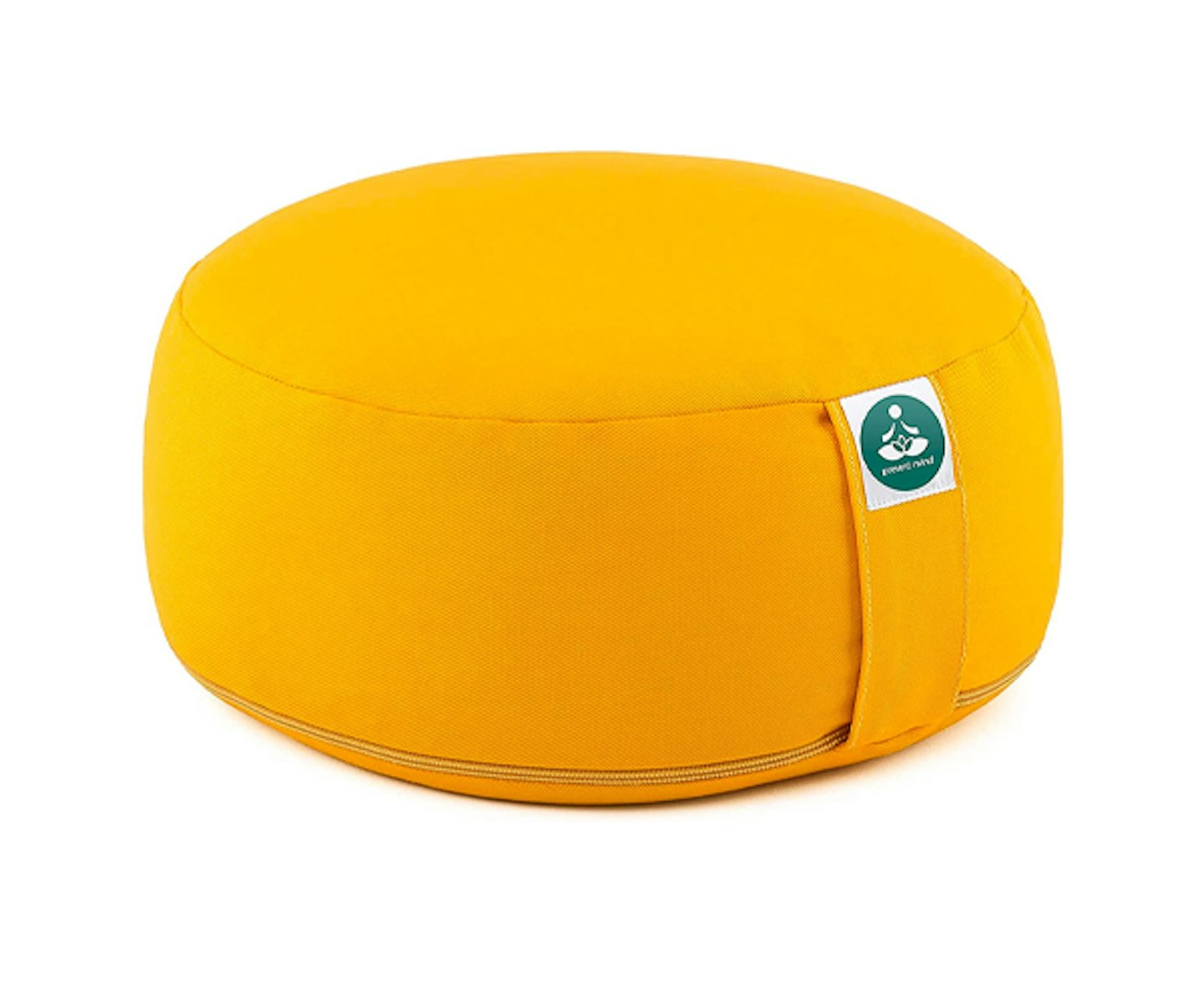 3 of 9
Meditation Cushion Present Mind
Stay comfortable during long meditation sessions with this vibrant cushion from Present Mind. It comes in 14 different colours and will help you to find your inner zen.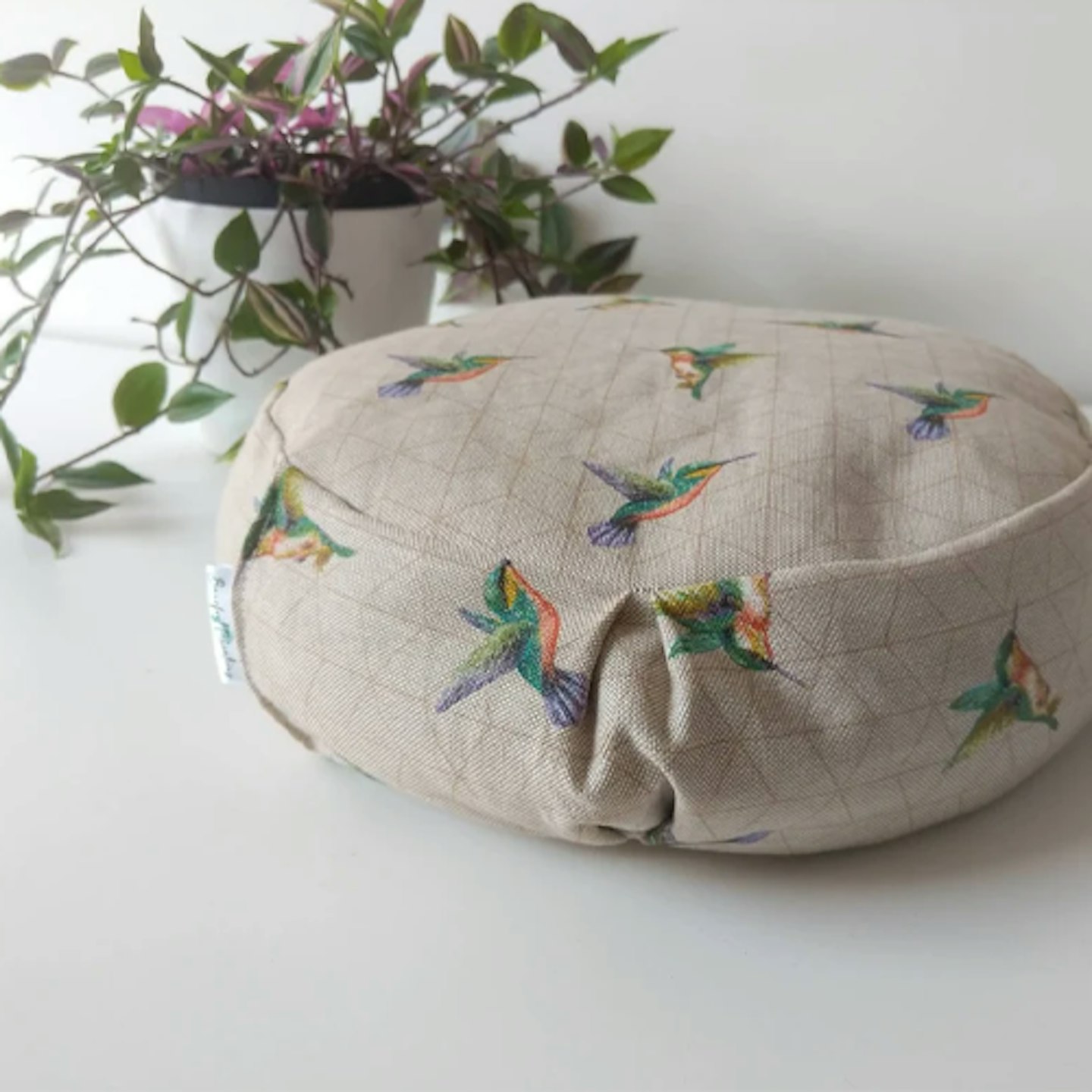 4 of 9
Organic Buckwheat Meditation Cushion
How gorgeous is this hummingbird design meditation cushion? Not only is it a perfect place to practise mindfulness, but it will also look lovely in any room. It is also a sustainable option as it is made from organic buckwheat.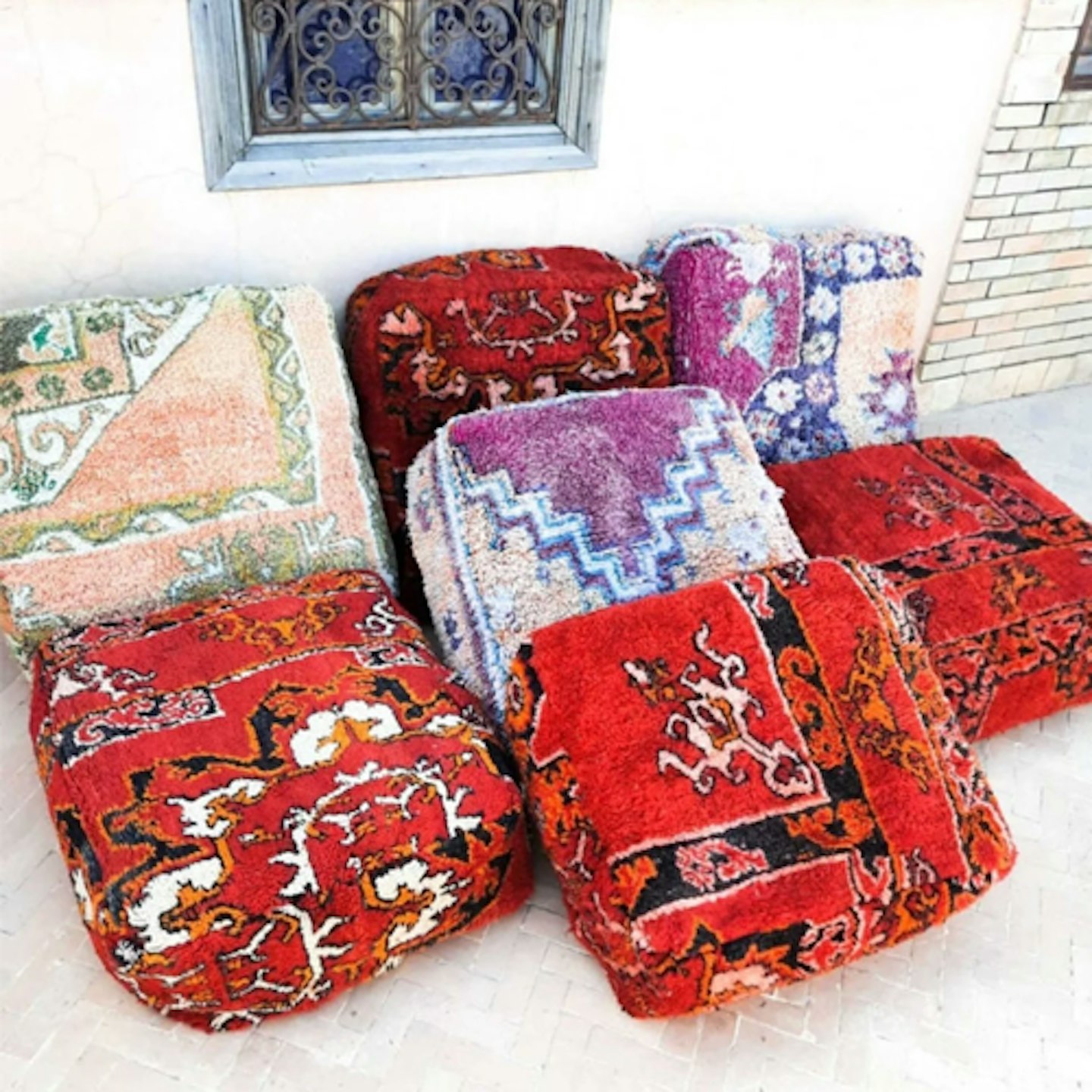 5 of 9
Unique, Moroccan Kilim Pouf
A practical statement piece. These unique Moroccan poufs are not only authentic and beautiful but will aid you to settle into your meditations in style. Each cushion is unique and handmade by Berber women using vintage kilim.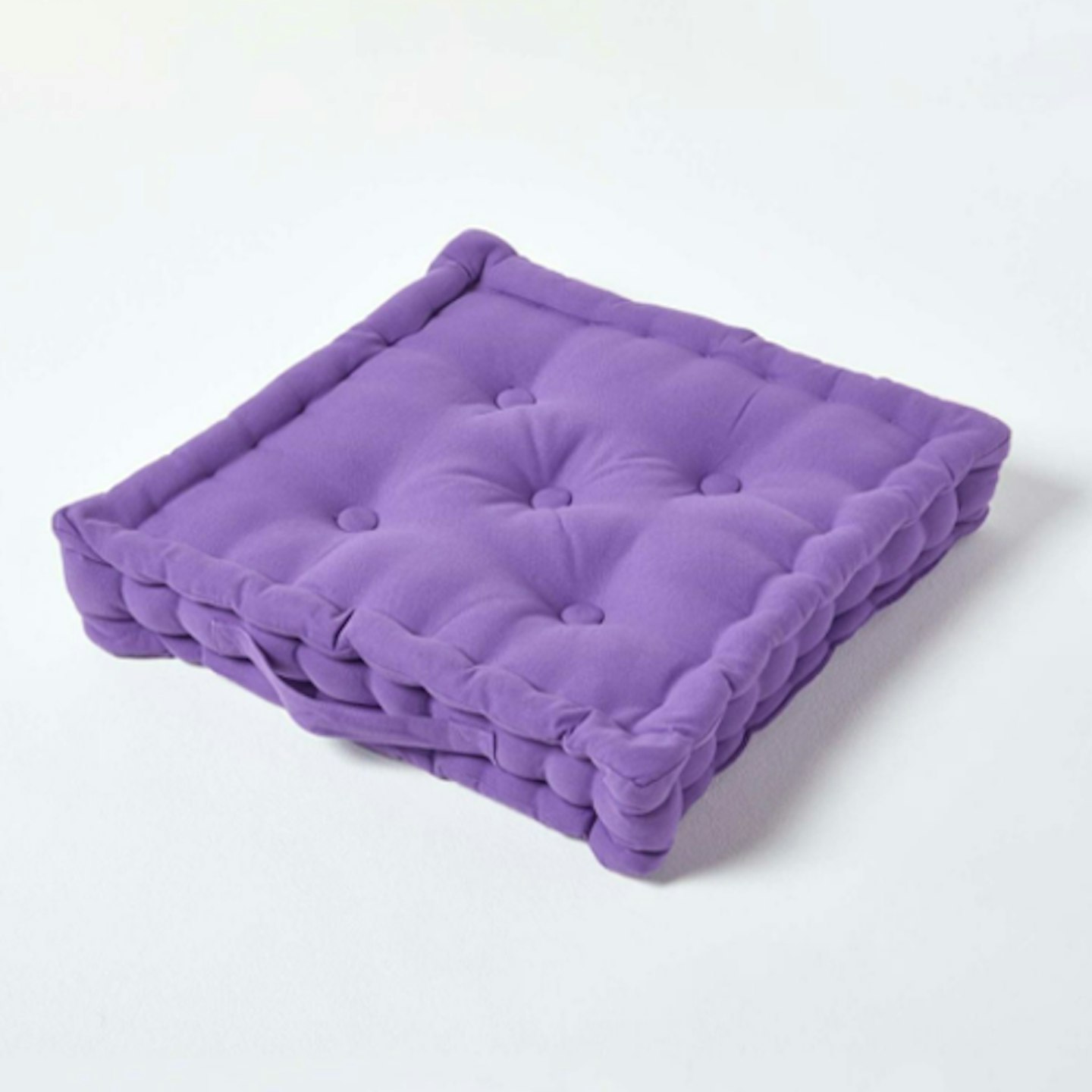 6 of 9
Cotton Mauve Floor Cushion 50 x 50 cm
A floor pillow that doubles as a meditation cushion. Not only does it come in 15 different colours but it is less than £15 so if you are looking for something cheap and cheerful this will do the trick for you.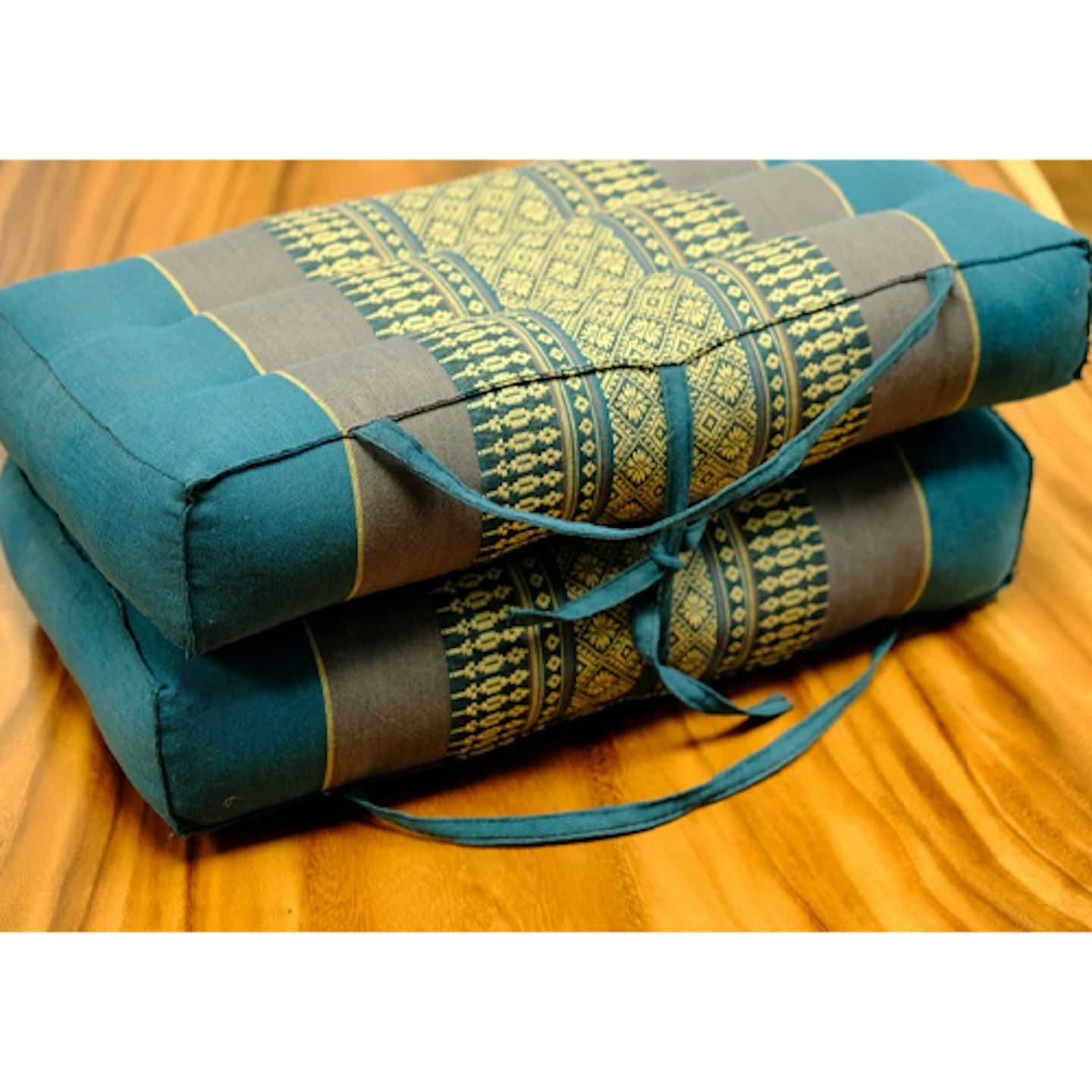 7 of 9
Foldable Thick Thai Chair Pad Cushion Yoga Cushion
If you are looking for something you can pack away or take with you to a yoga class, then these lovely and durable foldable cushions would be a great pick. They are handmade on a fair trade basis in Northern Thailand by a family-led business and come in four stunning colours.
8 of 9
Mirage Charcoal Floor Cushion
Another affordable option is this monochrome cushion which is filled with durable polyester hollow fibre and will provide extra stylish seating for guests.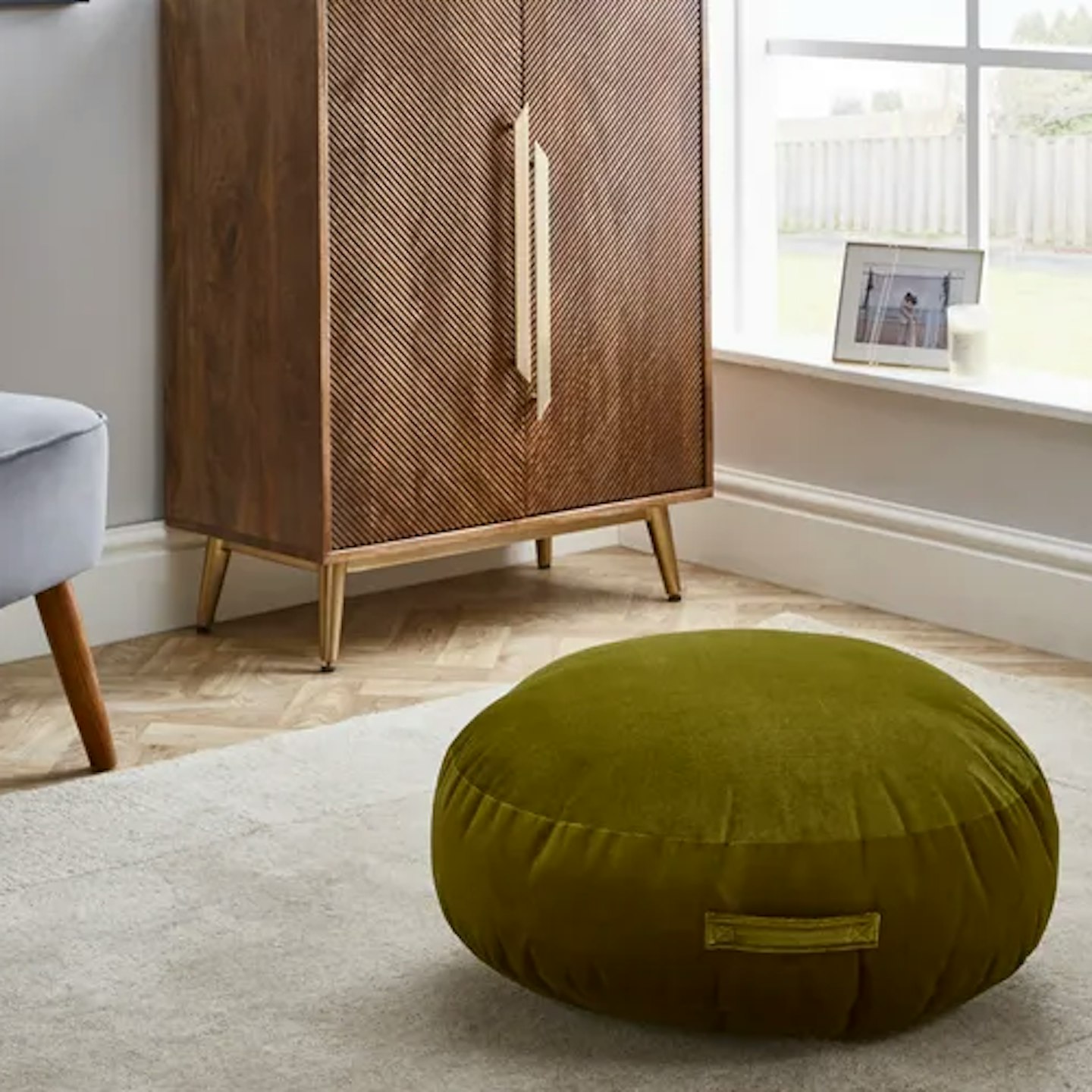 9 of 9
Shiny Velour Moss Floor Cushion
Here are some of the best meditation apps to help you find some calm in your day:
Headspace
One of the most prevalent mindfulness apps available, Headspace encourages users to become more 'mindful' and meditative.
The app works as a trainer to help you practice meditation. So grab your meditation cushions and breathe.
Simply Being
Like Headspace, this app helps users understand meditation and helps them to clear their minds from anxiety and worries.
It costs £1.99 and provides peaceful, meditative music to help you relax and de-stress.
Superhuman Meditation
Superhuman is a new and refreshing approach to guided meditation. With guided meditations that are more like motivational speeches, you can do these meditations walking, working out, getting ready or sitting down on your meditation cushions.
Although it is quite an investment at £25.99 a month or £159.99 a year - this app is especially for those starting out in meditation and breathwork or who need a pick me up throughout their busy days.
Watch this short guide meditation with Fearne Cotton to help you find some peace:
Television and radio presenter Fearne Cotton, formerly of Radio 1, often speaks up about her mental health and discusses anxiety, depression and learning to cope with panic attacks.
Her chart-topping Happy Place podcast has also launched a meditation experience for Amazon Alexa. Happy Place Meditations offers daily guided meditations and serves as a companion to people looking to find calm, balance and relaxation.
What to read next
Tips for looking after your mental health during the pandemic