Advertisement feature
At this year's Mother&Baby awards we were pleased to see Lola&Lykke mentioned in three of our coveted categories, winning themselves two awards for Best Breast Pump and Best Product For Breast Feeding.
Founded by two mums, Lola&Lykke's goal is to support mums and mums-to-be so they can thrive through the journey of motherhood. After all, who better to understand the ups and downs of motherhood than mums themselve! According to the founders, "If we can encourage mums to look after themselves more and make them feel less alone with the changes in their life and body, then we've done our jobs well."
A Nordic brand with design from Finland, Lola&Lykke pride themselves on sky-high standards and the belief that maternal care should be safe and accessible for everyone, setting a new standard for maternal health using clinical research, health care expertise, and digital technologies.
The parenting health and wellness brand puts mums first and it's clear to see our testers agreed that the products made their lives so much easier.
Lola&Lykke Smart Electric Breast Pump
Gold, Best Breast Pump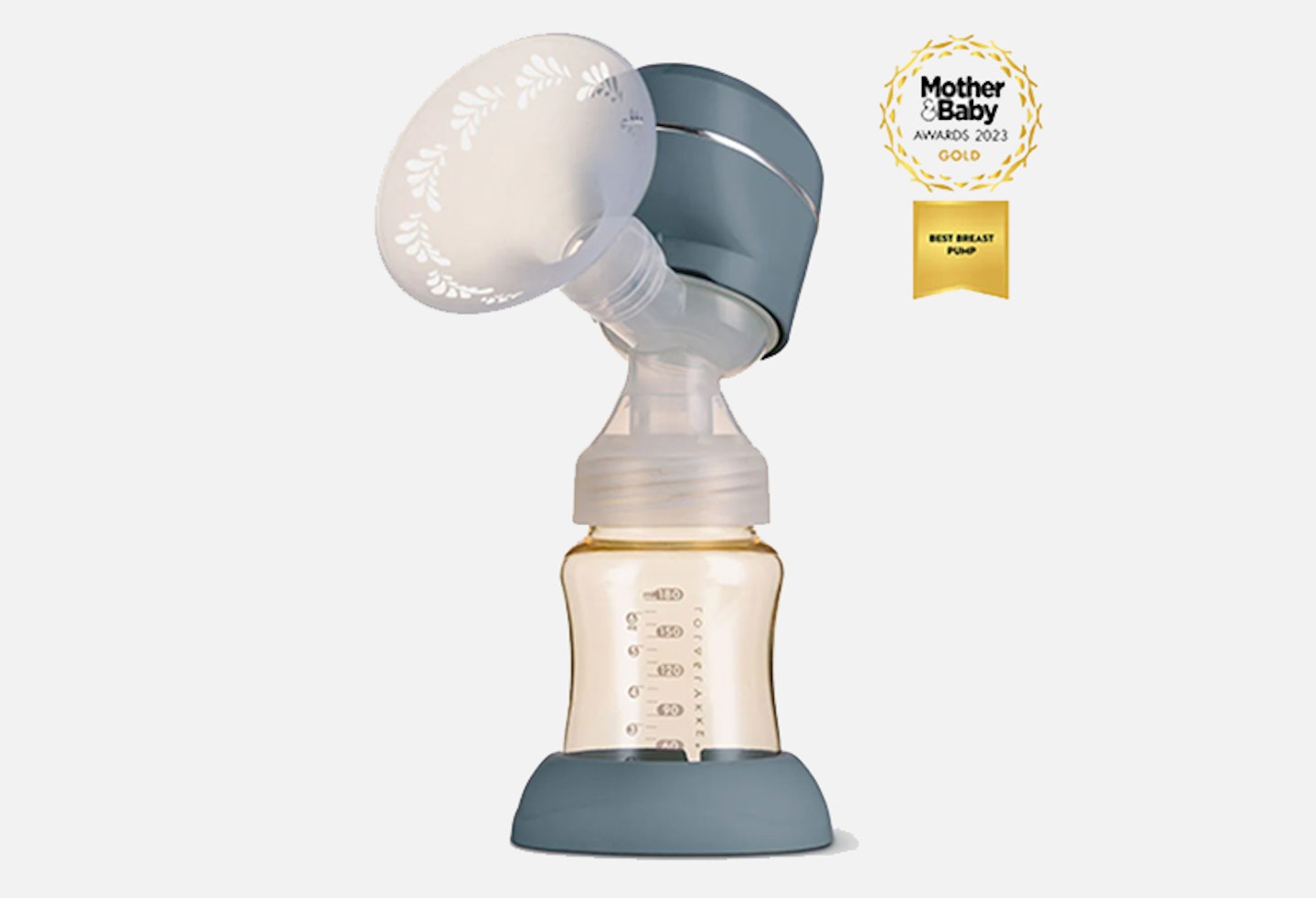 For the third year running, the Lola&Lykke Smart Electric Breast Pump has claimed the gold spot, with previous wins in the 2021 and 2022 awards. Small, quiet and mobile, this wireless electric breast pump is ideal for mums on the go, allowing you to use the pump anywhere, anytime, or pump straight into milk bags. The sleek design contains only 5 parts to assemble with no dangling tubes or wires, so pumping has never been easier. Compact but mighty, the powerful suction strength provides ultimate pumping performance so you can pump quietly in peace with more comfort and more control.
Our tester mum Vicki said: "My six-month-old little girl is exclusively breastfed and I have been using this breast pump to pump milk a few times a week with the hope of her accepting a bottle. Pumping milk is now a comfortable and easy process, and my baby has taken to the Lola & Lykke bottle well. I had tried two pumps before but did not get on well with them, and it created a bit of a barrier for me trying to get my little one to take a bottle of expressed milk. I got on really well with this pump – it exceeded my expectations in terms of ease of use, comfort and design."
Lola&Lykke Breastfeeding Starter Kit
Silver, Best Product for Breast Feeding (excluding Breast Pumps)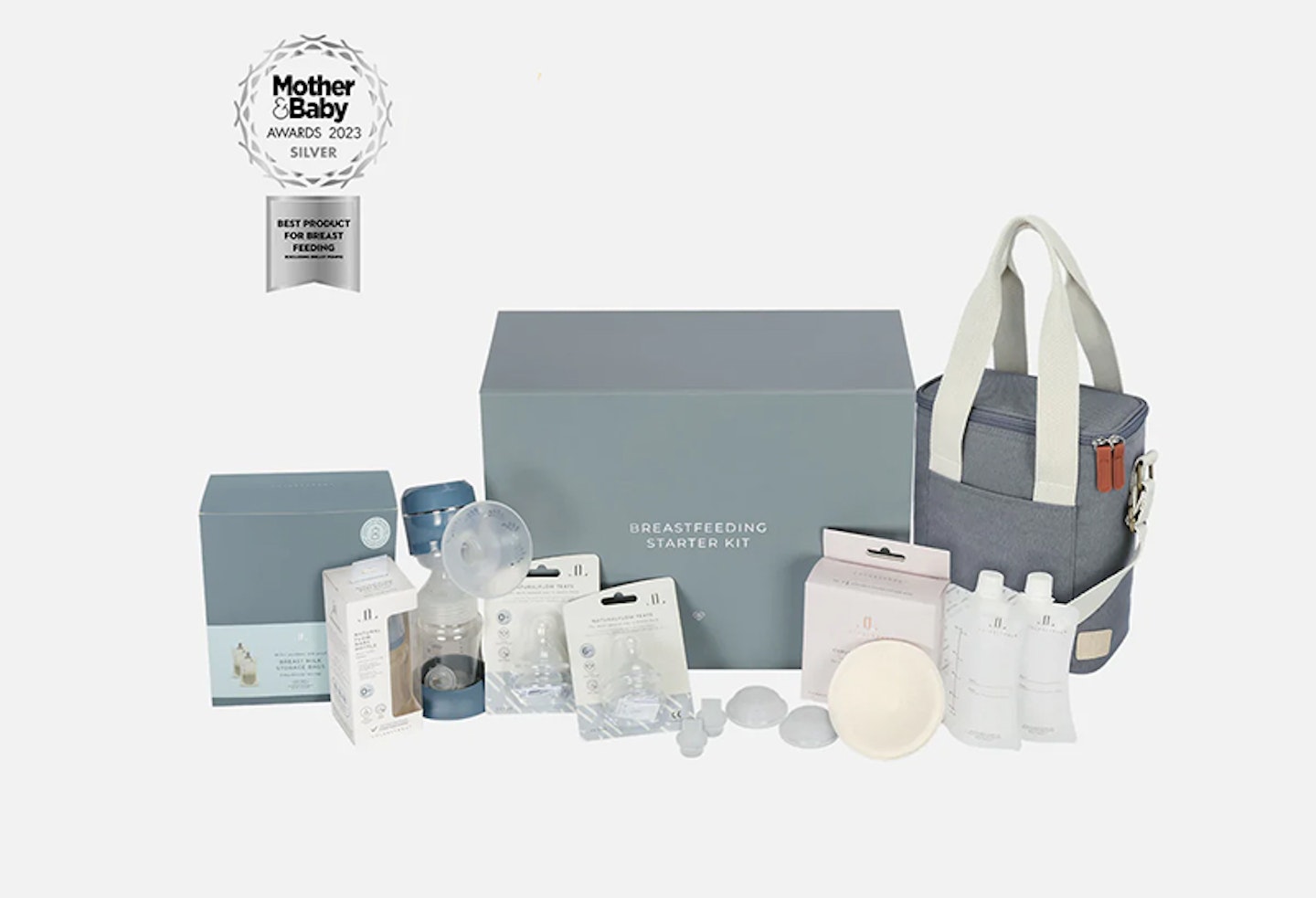 The Lola&Lykke Breastfeeding Starter Kit includes the brand's award-winning pumping and breastfeeding essentials to support you with your breastfeeding journey. Whether you are pumping exclusively or occasionally, this breastfeeding starter pack is designed to deliver efficiency, flexibility, and comfort. The pack includes the wireless Electric Breast Pump, self-standing milk storage bags, reusable bamboo nursing breast pads, anti-colic baby bottles, and more.
Our tester mum said: "The Lola&Lykke Breastfeeding Starter Kit box is printed with the affirmation: 'I make milk. What`s your superpower?' a question which I loved and gave a very positive first impression. The accessories such as the bottles, milk storage pouches and cool bag were practical and stylish. The starter kit also includes an electric pump which was a terrific pump to start my nursing experience as a first-time mother, and I would suggest it to other new mothers for its comfort and ease of use, thanks to its portability and two-hour battery life. The stimulation was very close to mimicking a baby and I was impressed at how quickly I was able to express enough milk because it is so simple and comfy to use. It's competitively priced, easy to clean, comfortable and discrete, which makes it highly appealing for a mother who wants to express for her child while still enjoying the advantages of nursing. Breast milk storage bags that have been pre-sterilized and are leak-proof are also included in the Lola&Lykke kit, which were great as you could pump directly into the milk storage bag using the pump adapter. For simple feeding, I was also able to attach a bottle cap. Overall a very positive experience!"
Lola&Lykke Core Restore Postpartum Support Band
Shortlisted in Innovation of the Year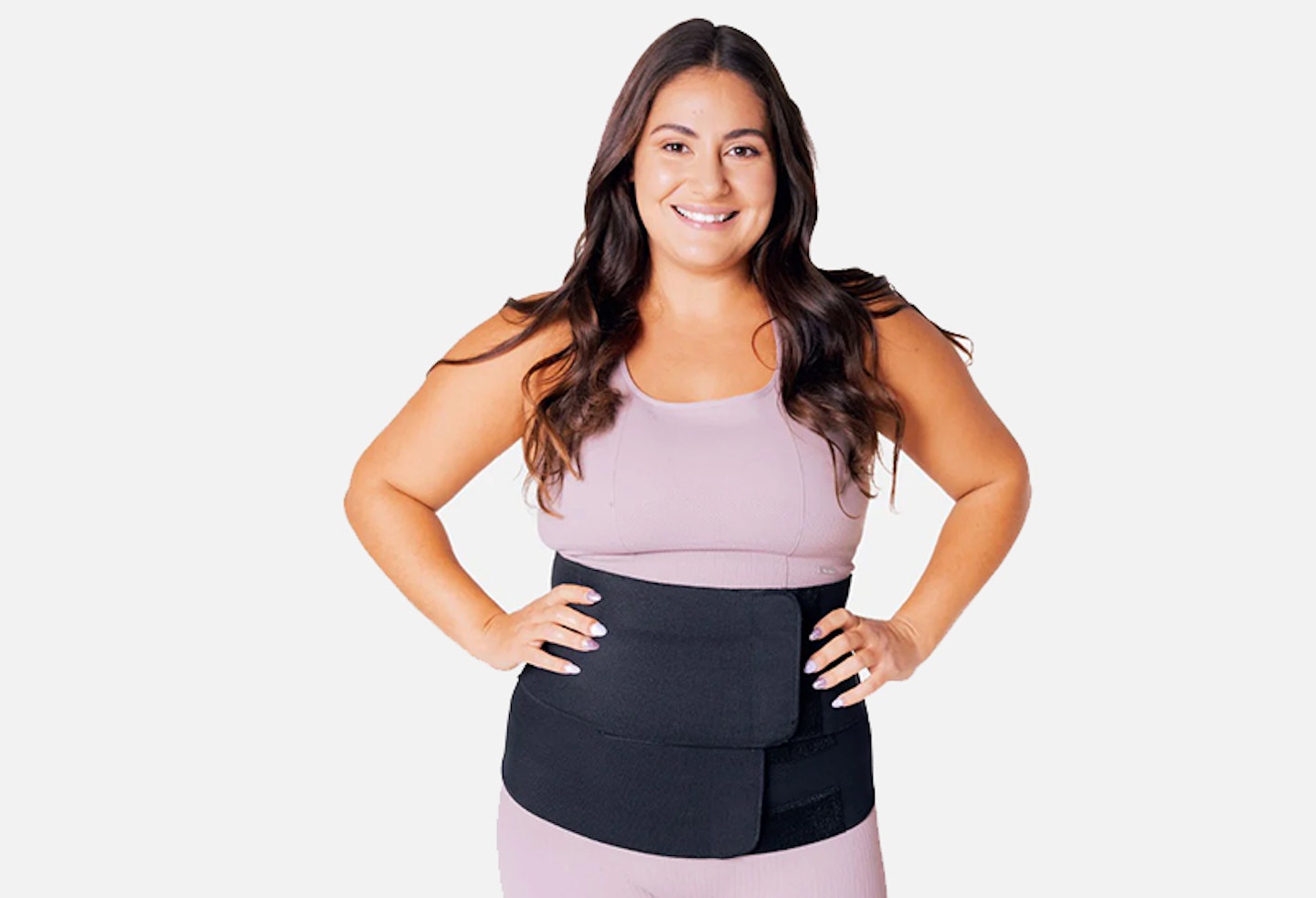 Lola&Lykke's postpartum belly wrap is a must-have for childbirth recovery. Designed with optimal comfort in mind, the dual compression fastening system and medical-grade quality supports your weakened core muscles, so you can feel human again post-birth. The band combines high elasticity with unique softness giving you a custom fit to relieve back pain and stabilise wounds during daily activities and exercise.
Our tester said: "I was eager to try the support band and tried it on as soon as the parcel arrived, despite being only 3 days post c-section. I found the band itself quite comfortable once fitted correctly and well made, it definitely helped me to feel supported and helped correct my posture when stood upright post op. The inside lining is soft and whilst the band is supportive it isn't too small – it's snug without being too restrictive and the soft lining is comfortable yet wicks away sweat. My only previous experience with support bands was the ones provided by the hospital and I can say this one was a hundred times better. It's comfortable and well made, and certainly helped me in terms of reducing swelling and fluid retention post c-section, I would definitely recommend it."
To celebrate their wins Lola&Lykke is offering an exclusive discount to Mother&Baby readers – use M&B15 for 15% off everything on site.