You've got the baby you always wanted, but for some reason, you feel low and overwhelmed. On one hand, you may have the "baby blues" (where you feel low, emotional and tearful after birth) but if your symptoms last longer, then you may be suffering from postnatal depression.
What is postnatal depression?
In simple terms, postnatal depression is a form of depression that affects new parents after having a baby. It affects between 10 to 15 in every 100 women who have a baby. Many women feel down, tearful or anxious after giving birth, but if this lasts for more than two weeks, you could have postnatal depression.
"Some women start having symptoms in pregnancy, and some women start having experienced two or three weeks after the baby has come home," says Dr Jo Black, a perinatal psychiatrist for the Devon Partnership NHS Trust and Chair of the Perinatal Faculty at the Royal College of Psychiatrists. "The start of it can be very slow, so it can creep up on you."
Like all forms of depression, this is very normal, very treatable and nothing to be ashamed of.
What are the signs of postnatal depression?
"Postnatal depression has the same symptoms as depression with a few additional ones, which we divide into biological symptoms, psychological symptoms and social symptoms," says Dr Black.
"Biologically you may have a lack of energy, poor sleep or appetite and your sex drive goes down. Psychologically, you may have a lack of interest in things, the lack of ability to enjoy things, you may experience dark thoughts, anxiety and everything feels very hard. Socially you may feel isolated, not be able to pick up the phone or return calls and not want to see people or go out."
However, in addition to these symptoms of depression, new mums can experience other symptoms postnatally, such as not wanting to spend time with their baby, finding it difficult to bond with them or not even feeling happy when around them.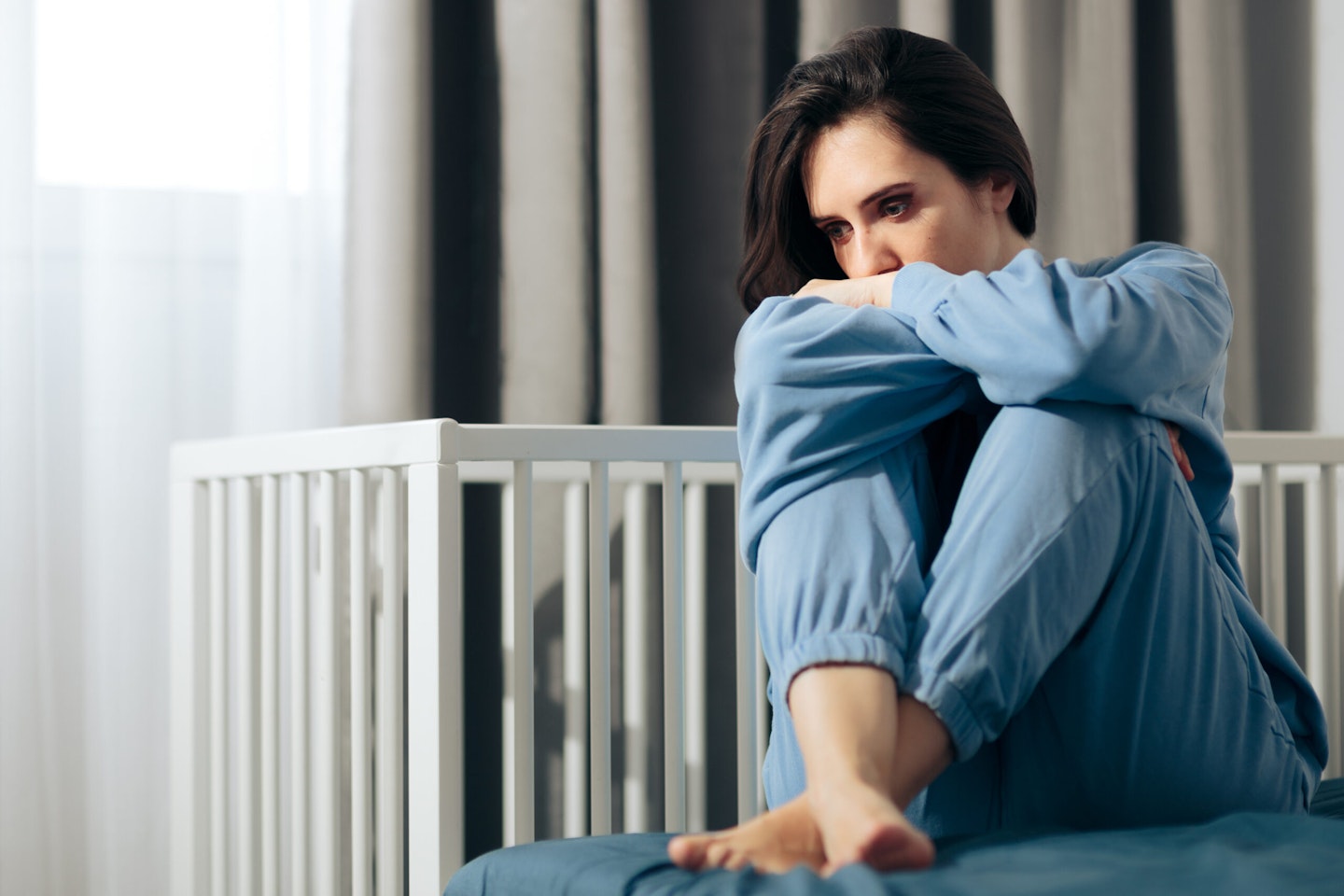 "People in general say 'you must be so happy, your baby's perfect' and a lot of women feel pressured to play that role," says Dr Black. "But if they're not feeling that way that can be a double whammy, because you're feeling all of the symptoms above, but you have to keep on this public face, and if you do play the role it's exhausting and if you can't play the role, you feel like you've failed as a woman and mother and can feel a sense of shame or a sense of guilt."
There are lots of different places to go for support but Dr Black stresses the importance of getting a proper diagnosis from your doctor if you do experience these symptoms as there are lots of other conditions that emotionally affect women during the postnatal period
It's important to be aware that there are lots of other conditions that can affect women emotionally during the postnatal period which seem similar to postnatal depression but are subtly different and would require different treatments.
What causes postnatal depression and how long should it last?
There are actually a lot of different factors involved. Like all forms of depression, the causes are not black and white, yet it has been associated with the following:
• A history of mental problems, either in pregnancy or earlier in your life.
• A lack of close family and friends to support you after your baby arrives.
• Relationship issues with your partner.
• Stressful life events such as a bereavement
If one of you is experiencing emotional or mental health difficulties, it's more likely that the other is too. Of fathers with depressed partners, 24% to 50% of men experience postnatal depression themselves.
It's important to remember, even if you have not suffered from any of the above, you could still be suffering from postnatal depression. You've just undergone a massive life-changing event, which can often be a trigger in itself.
Dr Black stresses the longer women keep these feelings of postnatal depression to themselves, the longer it may last and recovery will be slow.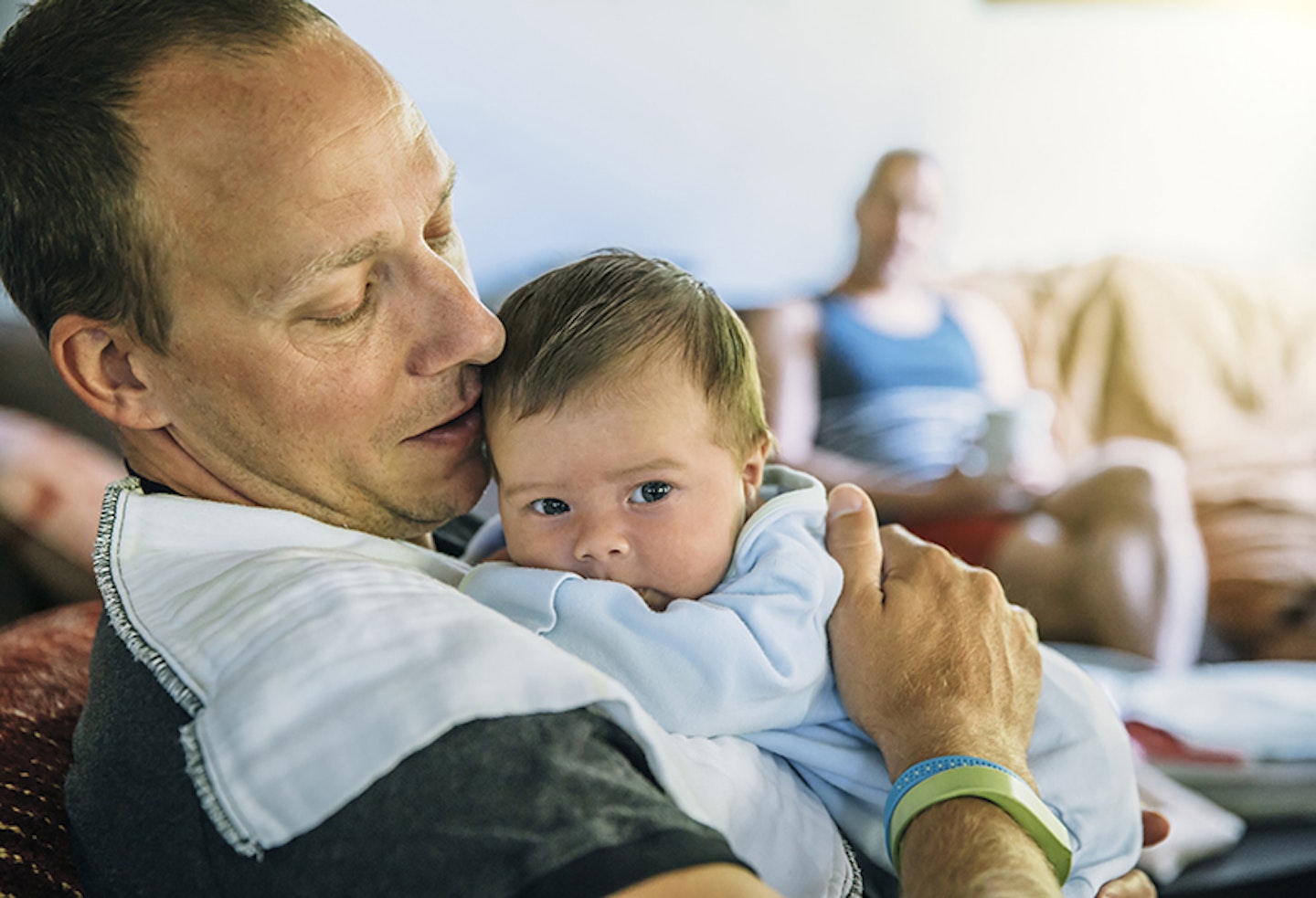 Postnatal depression in men
Men - as well as co-parents in same-sex couples - can also experience depression in the postnatal period.
"Some of those co-parents or fathers aren't comfortable referring to it as 'postnatal depression'," says Dr Black."Lots of men feel very de-masculine by the term 'postnatal depression' as they always think it relates to a woman, so they don't like it and men find it hard enough to talk about their mental health as it is."
"If a new mum is depressed and her other half is also struggling with his or her mental health, that baby has a tricky time because both parents are struggling. Paternal mental health is really important and we would definitely encourage both parents to be thoughtful about their mental health and the postnatal period."
What are the treatments for postnatal depression?
Tackling postnatal depression at home is the first step, yet depending on the severity of your symptoms, you may be offered additional support to help you feel better faster.
Treatments include:
• Visits from your health visitor: This increased support is offered to those with mild depression. These 'listening visits' from your health visitor help you try and get back to doing things that you enjoy.
• Talking therapies: If you have moderate postnatal depression, you're likely to be referred by your GP to a therapist or counsellor, especially if this is the first time you have suffered from a mental illness. One type of therapy commonly used in the NHS is cognitive behaviour therapy (CBT), which helps people break cycles of negative thinking.
• Antidepressants: If you have moderate to severe postnatal depression that's unlikely to go away on its own, you might be offered medication. Although this may seem scary, antidepressants can help treat the condition without having an impact on your family.
Where can I go for support and advice?
From your health visitor to dedicated phone lines, if you are suffering from postnatal depression, there are plenty of resources out there to help:
Friends and family: Having a new baby is definitely a time to call on the people who know you best. Whether it's for help with caring for your new arrival, or just sharing your thoughts over a cup of tea, don't be afraid to ask for help.
Your health visitor: He or she is there to make sure you and your baby are doing ok. If you don't feel comfortable discussing your feelings with your family and friends, they will be able to recommend local recourses and support groups that might help.
Your GP: Your GP is a great person to help give you a formal diagnosis and work out what the best treatment will be to help support you. Remember they are trained professionals and will not judge you in any way.
Charities: There are a number of amazing charities out there who help raise awareness and support for new parents suffering with PND. The Association for Post Natal Illness had downloadable leaflets, as does PANDAS. NCT and MIND also have dedicated sections where you can read more about the condition, and find advice for partners and family members about how best to support you.
Phone helplines: Many support organisations have phone (and sometimes text) lines, which are a great place to start if you want to seek some anonymous advice. Whilst the people on the end of the phone aren't health professionals, they have training and support and will be able to offer you advice. We've listed some good numbers to call at the end of this article.
Support groups: Although these may feel daunting, support groups are a great way to meet other mothers going through exactly the same thing. Ask your GP or health visitor, or search online to find a PND or new parent support group in your area.
Dr Jo Black, Consultant Perinatal Psychiatrist working in the NHS in Devon. She is currently the Chair of the Perinatal faculty at Royal College of Psychiatrists. Previously   Dr Black was an Associate National Clinical Director for Perinatal Mental Health at NHSE.