Having a baby is an experience that completely changes your life. Whether it's your first child or an addition to the growing brood, many new mums can feel overwhelmed at the huge responsibility that lies ahead. While the baby blues are usually nothing to worry about, if you're still feeling low a few weeks or even months after giving birth, you might be experiencing postnatal depression, something that around 14% of women suffer from in the three months after having a baby.
Mother & Baby spoke to two new mums about the moment they realised they were experiencing postnatal depression - and how they got the help they needed to get their lives back on track again.
Hannah, 32, from Exeter, suffered in silence for a long time with what she now knows was postnatal depression. She couldn't understand why she found motherhood so hard after longing for a child for so long – and found herself in an extremely dark and lonely place.
'I felt so low that I couldn't deal with life'
"I remember the moment clear as day and it still haunts me," she said. "I was driving home from my spinning class, which I did every week to 'get out', despite being sleep deprived. As my daughter didn't sleep until she was three, which I'm sure many can relate to, I was exhausted.
"I was driving home after the class and a car pulled out on me. I had to slam the breaks on, and for a split-second I wished the car would hit me – I felt so low that I couldn't deal with life. It was then that I knew things needed to change."
Reaching out for help
"I confided in my sister and my husband who urged me to seek medical attention, which provided me with the confidence I needed to start being open about my feelings rather than bottling it up.
"Running was my saviour – I believe that physical activity played a role in my recovery. I am now part of a running club, and if I've had a bad day in the office or my daughter has been playing up, I'll grab my trainers and go for a run. I know now, and I'm keen to champion to all other mums, that it's okay not to be okay sometimes."
Hannah believes that physical exercise and particularly running played a huge role in her recovery. She often says that running was her "saviour" – and even now puts her trainers on and goes for a run if she's had a bad day in the office or if her daughter has been playing up.
Hannah says, "I am very dedicated about sharing the benefits of physical activity to reduce any feelings of anxiety, stress and depression. I believe physical exercise can give you the space to think things over and help your mind feel calmer."
'Straight after I'd had him, I knew something was out of place'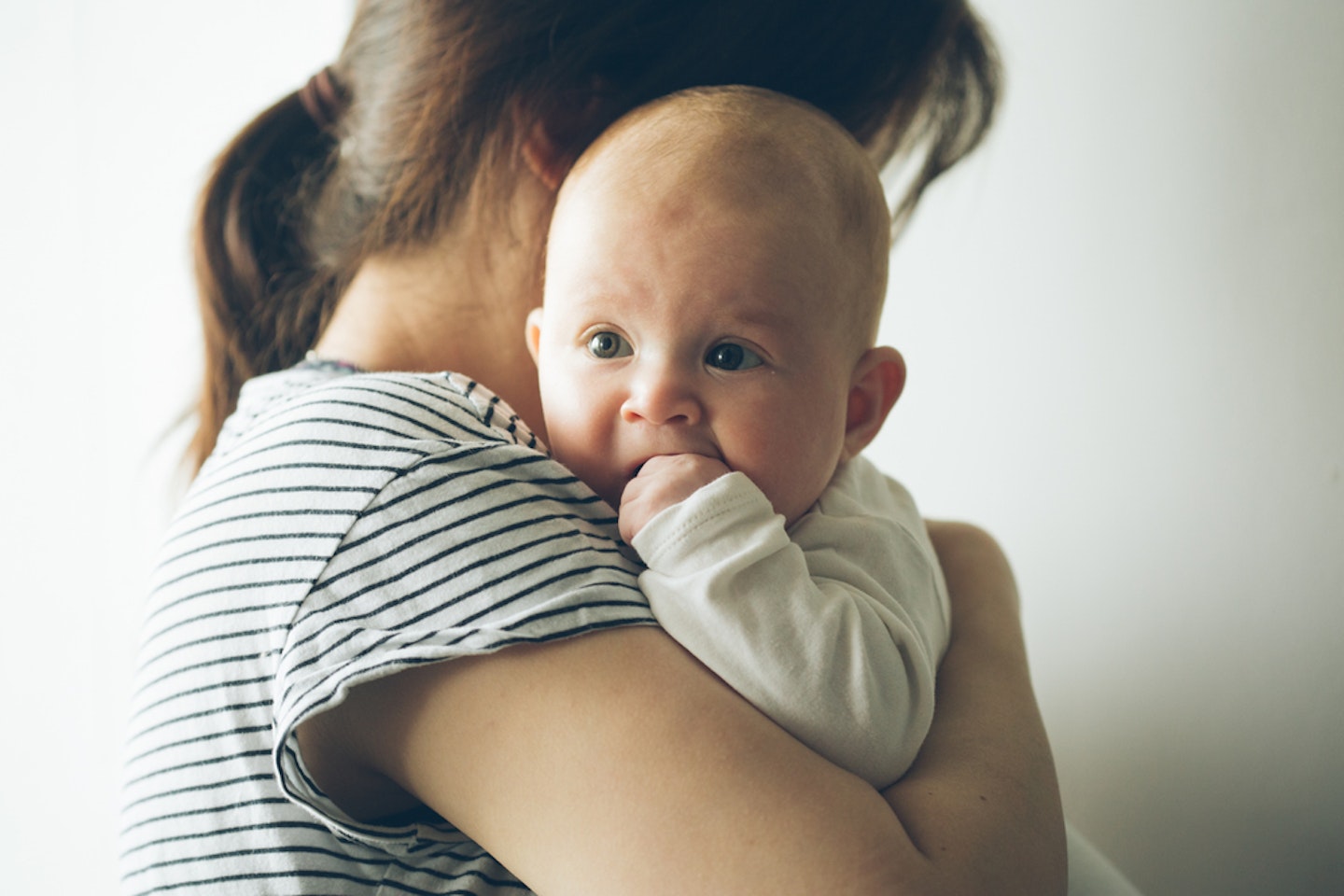 Emily had no history of mental health problems, had a great pregnancy and had even taken an NCT course in preparation for having her son.
"I didn't have any complications or a traumatic birth, but straight after I'd had him I knew something was out of place," she told Mother & Baby. "While I was very happy he was finally here and was perfectly healthy, I felt an overwhelming sense of responsibility and fear. I came home and 'muddled through' for a week with the help of my husband, until I started to experience what I now know to be panic attacks, and kept asking my husband to take me back to the hospital as I knew something was "wrong" with me.
"My GP and family, although supportive, were trying to convince me that it was normal to have these anxieties, and put it down to changes in hormones. When my husband went back to work after two weeks, I found myself feeling very bored and isolated – I'd worked a lot before and wasn't used to being at home all day. Although I was trying lots of parent and baby groups and trying to meet other new parents, I felt out of place and I didn't know who I was anymore."
Getting back that feel-good factor
After Emily's six-week check-up following the birth, her GP gave the all-clear to start exercising again. "I was very active before but couldn't find any exercise or classes which focused on me or gave me that feel-good factor. I got to a point where everything was very disjointed, I felt like a stranger in my own body and I lost my motivation to exercise. I wasn't comfortable or happy with this new lifestyle, my new body shape, and this new role of 'mum'. I started to become further entwined in my own negative thoughts, deciding that I didn't want to be a mum anymore and that my son and my husband would be better off without me."
After four months of feeling low, Emily's thoughts became so "foggy, to the point where I could no longer function", that her family decided to call 111. This decision enabled her to receive the professional mental health support that she needed and things "very quickly improved".
Emily said: "Around six months after giving birth I was able to establish an exercise routine that I was happy and comfortable with, and saw my body begin to feel fitter and more toned. My husband recognised that I needed time away from my son to get out of the house and exercise, especially in the evening if I had been at home all day. I joined a group personal training session with a few mums from my NCT group, where babies could come with us, and a woman I knew from a baby class invited me to attend a local Zumba class with her once a week. I returned to the gym once a week on a Sunday morning, and started going for a short gentle jog one evening each week when my husband got home from work. As the other mums were now aware that I had postnatal depression and were very understanding, I didn't feel any judgement.
'I've now got my life, body and mental wellbeing better in control than ever before'
"I am back at work now but continue to follow this routine. I do not punish myself with feelings of guilt if I cannot attend one of the sessions. As long as I do a bit of exercise every week then I feel pleased. My son is now 17 months old and I have got my life, my body and my mental wellbeing not just back in control, but better than they ever were before! Feeling fit and healthy and in control of my body is so important to my personal mental wellbeing that I do my best to find the time to exercise despite what other things may be going on in my life. I now appreciate the meaning of 'me time' to distract my thoughts away from anxieties, to have fun, and to feel good about myself. And I have learned that, for me, a good exercise routine helps provide all of these things."
Now read: