Advertisement Feature
The pandemic affected everyone, and in very different ways. With every unique story to tell, sharing your story could help shape the future for generations to come.
Everyone across the world experienced the highs and lows of the pandemic, from lockdown after lockdown and constant rising death tolls, to clapping for the NHS and virtual zoom calls between friends and family becoming even more the norm.
For thousands of women Covid-19 brought a loneliness we would never want to go through again. Women had to go through loss, birth, new mum life without partners, family or their support networks around.
Now it's time to have your say and help the UK Covid-19 Inquiry to understand the impact of Covid-19 and shape the future of generations to come. With all our might, we hope we never have to go through anything like Covid again, however we hope that the stories collected as part of Every Story Matters will give the government and its organisations an understanding of the very serious impact it has had on all our lives, including on parents at the time.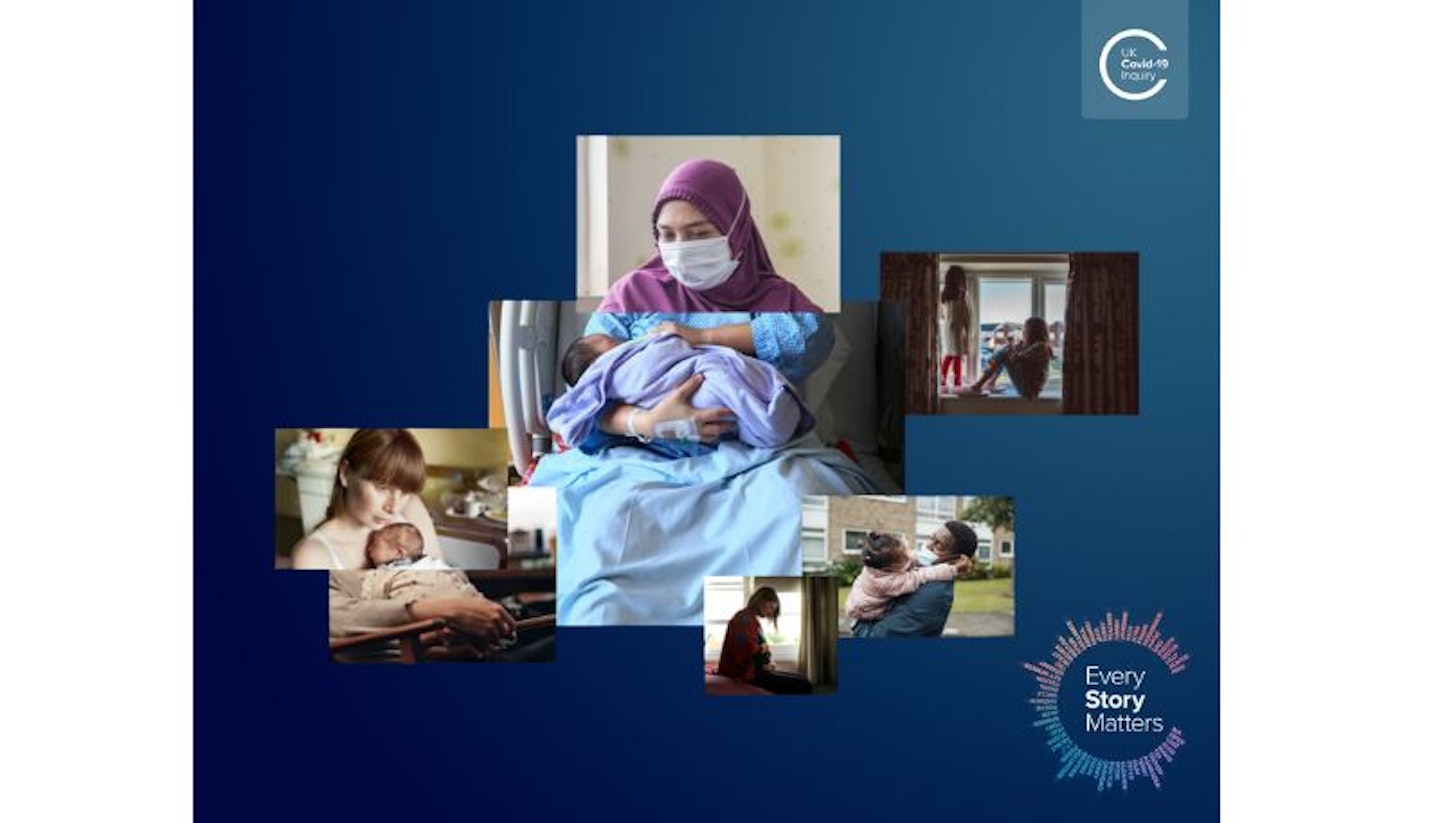 Every Story Matters is gathering experiences and information, anonymously, to be analysed by the UK Covid-19 Inquiry and included in their independent investigation. Your experiences will feed into the Inquiry's reports and will be submitted as evidence, and we want to shout about everything that Mums went through during the pandemic - where we felt let down, what changes worked well and made us feel supported, where the advice was good, bad, confusing or just made us feel overlooked as pregnant or breastfeeding mums - we need to be heard so that if this were ever to happen again, informed decisions can be made.
Every experience is unique and whether you were pregnant, gave birth, had a very young baby or child during the pandemic, the Inquiry wants to hear about your story and to help shape the future.
No one's story is the same as yours, this is your chance to share your thoughts, feelings and experiences to ensure that we learn from what happened.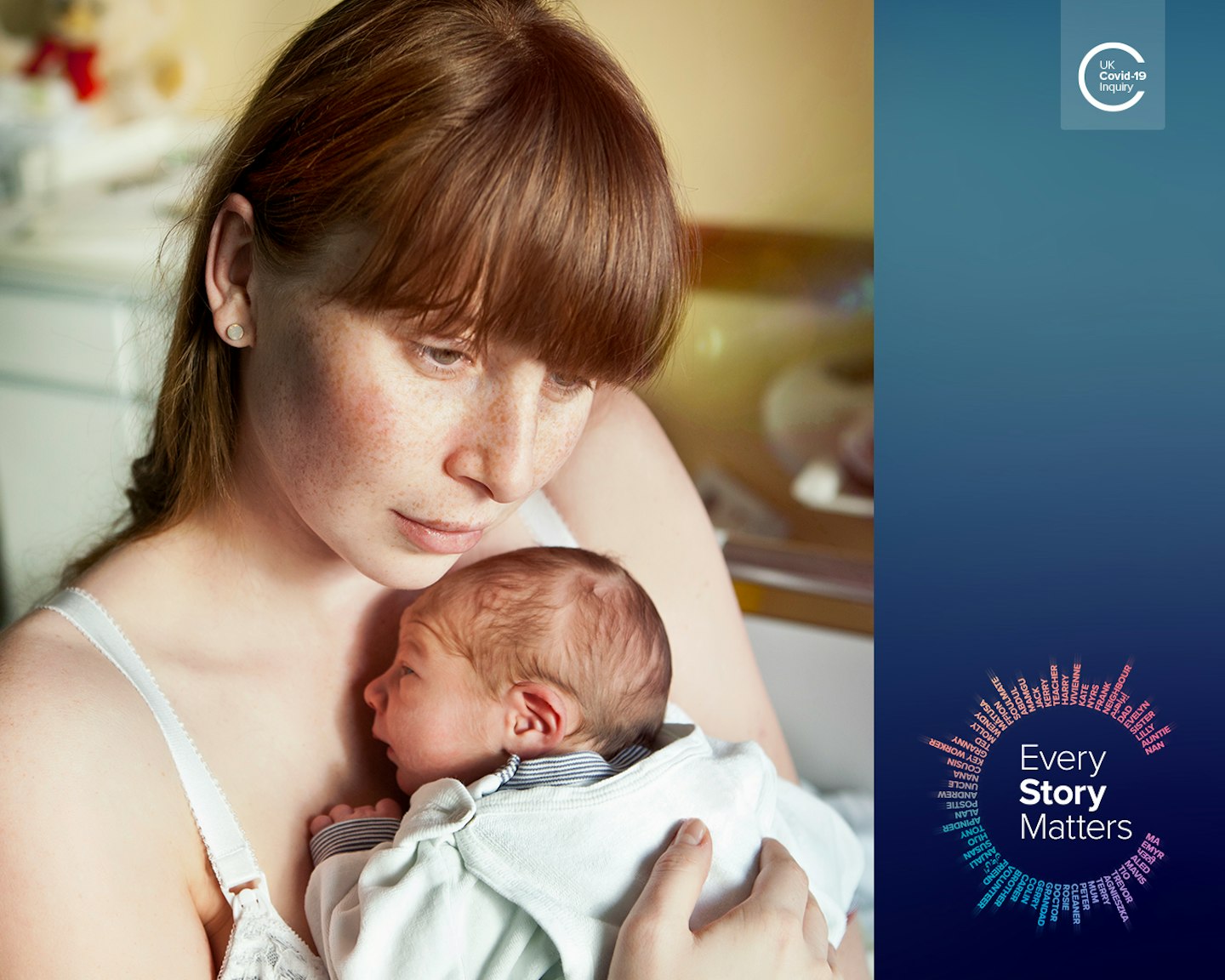 Maria's story
"I was a first-time mum when the pandemic hit, my experience was returning back to work life, being a new mum, breastfeeding and understanding my son's development without the support of any healthcare professionals. The loneliness that the pandemic brought was devastating and, as with many others, it really hit me hard.
"When the pandemic first started I felt like I had to hold it together, my partner no longer had a job and my salary wasn't enough to support the household. We were instantly struggling financially, it was a very scary time.
"Not knowing whether we'd have enough money to buy food, nappies, the necessities for our just turned 1-year-old son. I felt like I had to keep everything together for the sake of my family, my friends and those who I knew were far worse off than me. The reality was that as the months progressed, I was internalising a lot of mental health problems, which at the time I hadn't realised were occurring. I would say that Covid definitely left a hard imprint of a scar in my mind and heart.
"My son's first year of social development was affected. He was with me and my partner all day long, and we did our absolute best to read to him, take him for walks when we could and touch wood, he, and we, were all very lucky to have each other during that time. It was difficult being stripped away from grandparents, aunts, uncles and friends during a time when everyone wanted to spend time with our little one and to see him flourish and grow.
"Online services took a while to set up and we didn't get to experience first year health care assistant meetings. So we did our best to support our son's speech development, physical development and emotional wellbeing. As a new mum I of course did what I think was best for my son, irrespective of the pandemic, but not having someone to go to at times of need was tough.
"Life was an intense cycle of home working, trying to breastfeed and with all the other thoughts in my mind of lack of income, there was an underlying pressure brewing. I started getting panic attacks, anxiety escalated, and towards the end of 2020, I finally admitted 'I was not OK'.
"The pandemic was a gruelling, lonely time. I'm thankful for my partner and my son and I know there were others out there going through situations that may have been 100 times worse. I feel it's important for us to share all our unique stories and bring together the different experiences of mums so that we can learn from what happened. I hope the UK Covid-19 Inquiry will bring to light lots of the experiences and stories and help pave a way for what I hope will never happen again."
Find out more about Every Story Matters and how you can share your anonymous story at www.everystorymatters.co.uk