Peppa Pig fans will be over the moon to see the new MORI X Peppa Pig collection, featuring the much loved character herself, along with prints of her brother George, suns, moons and stars.
The MORI X Peppa Pig collection is available in sizes newborn to six years, making it perfect for all the Peppa fans in your home.
Akin Onal, founder of MORI, said: "We're extremely honoured to partner with Hasbro on the Peppa Pig by MORI collection.
"Our creative team have had so much fun bringing Peppa Pig and George to life in a collection designed to capture the imaginations of little ones, while paying homage to the hit TV series which has been delighting pre-schoolers for almost two decades."
Best of MORI X Peppa Pig collection at a glance:
• Best MORI X Peppa Pig collection nightwear: Peppa Pig Zip Sleepsuit - buy here on MORI.
• Best MORI X Peppa Pig collection daywear: Peppa Pig Reversible Jacket - buy here on MORI.
• Best MORI X Peppa Pig collection bath product: Peppa Pig Hooded Towel - buy here on MORI.
The new collection price starts from £19 and features a range of charming prints on day wear, sleepwear and bath towels. The daywear range is also made from MORI's signature organic cotton and bamboo fabric.
Description
Featuring a concealed double-directional zip from head to toe to make dressing and changes
Pros
Two-way zip
Made with organic materials
Cons
No scratch mitts or feet built in over 9 months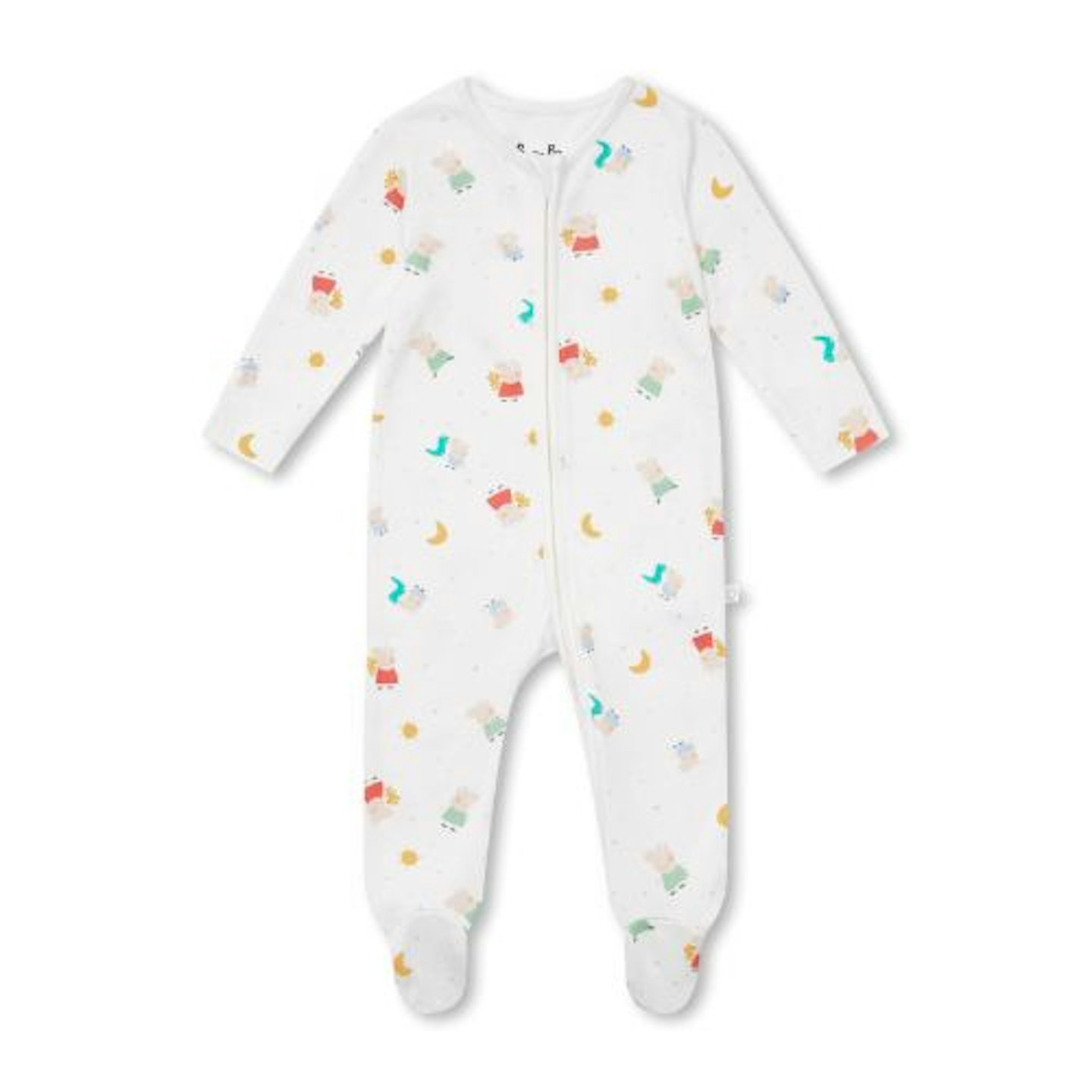 Description
With a fun sun and moon print, featuring Peppa and George Pig too, the Peppa Pig Pyjamas are super
Pros
Elasticated waist band
Super soft materials
Cons
Not available in newborn size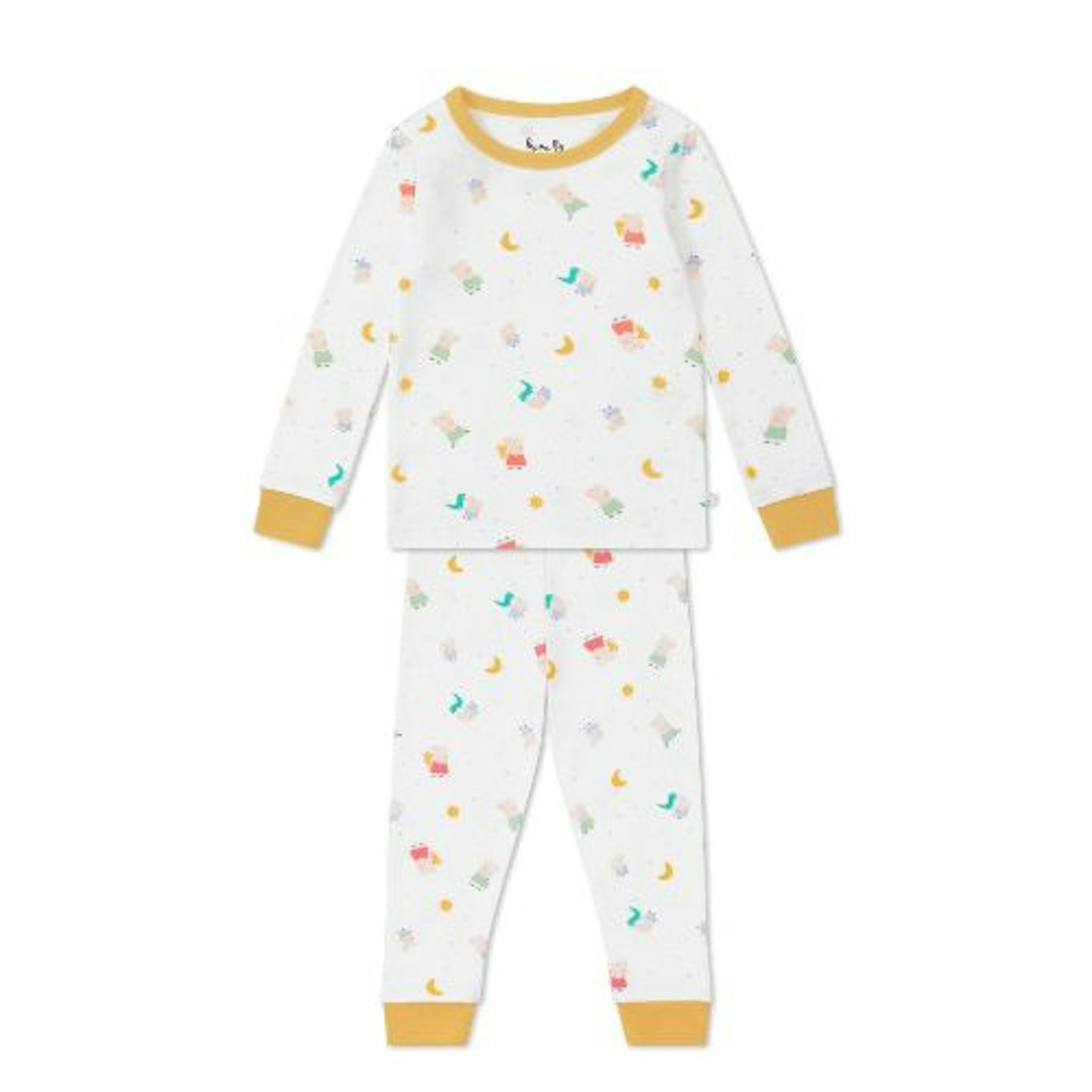 Description
With an envelope neck for easy dressing and poppers on the crotch for quick changes, the Peppa Pig
Pros
Built in scratch mitts in sizes up to six months
Can be worn with trousers or a sleeping bag
Cons
Not available in sizes over two years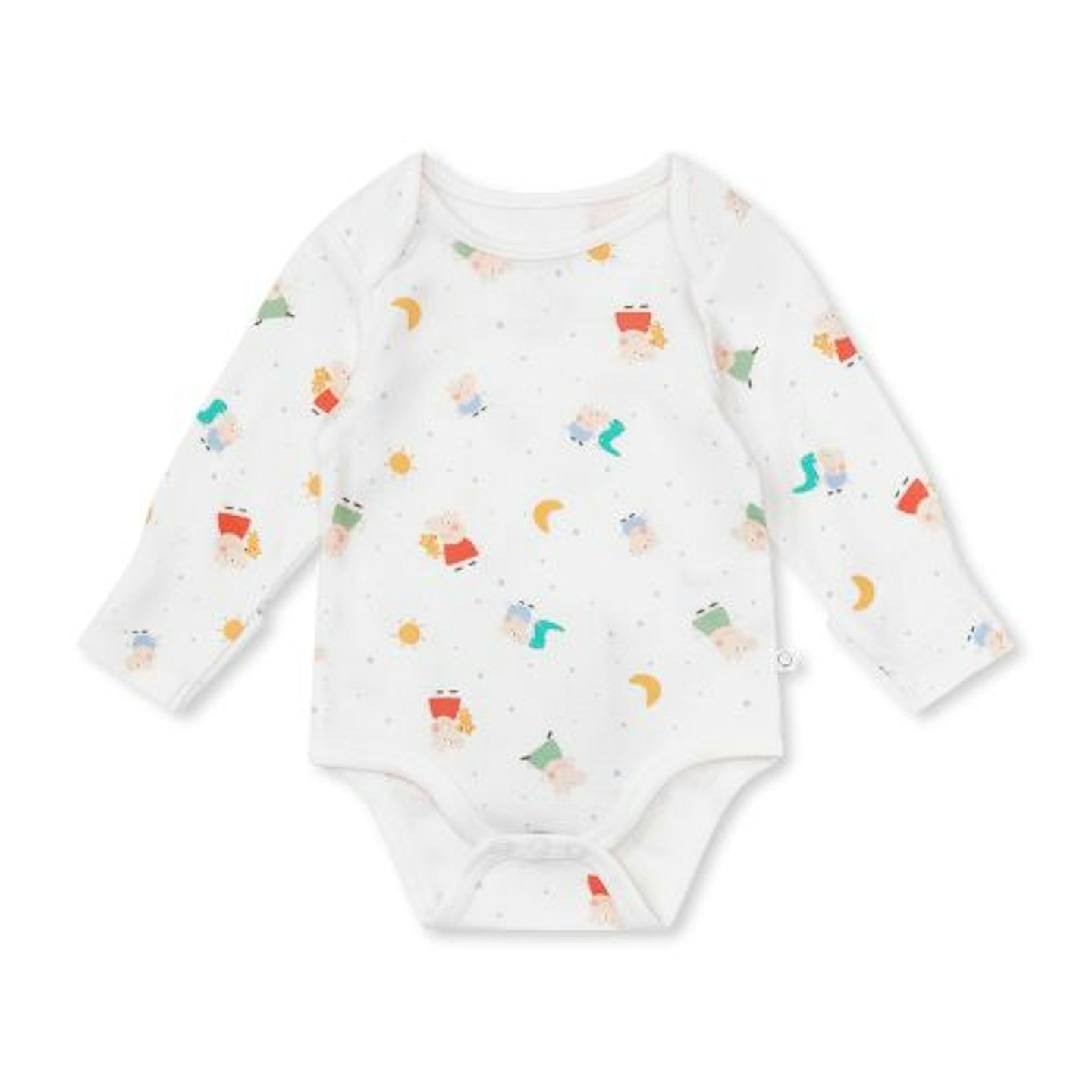 Description
The Peppa Pig Hooded Kids Bath Towel is great for snuggling into after bath time. It's suitable
Pros
Super absorbent
Temperature regulating hood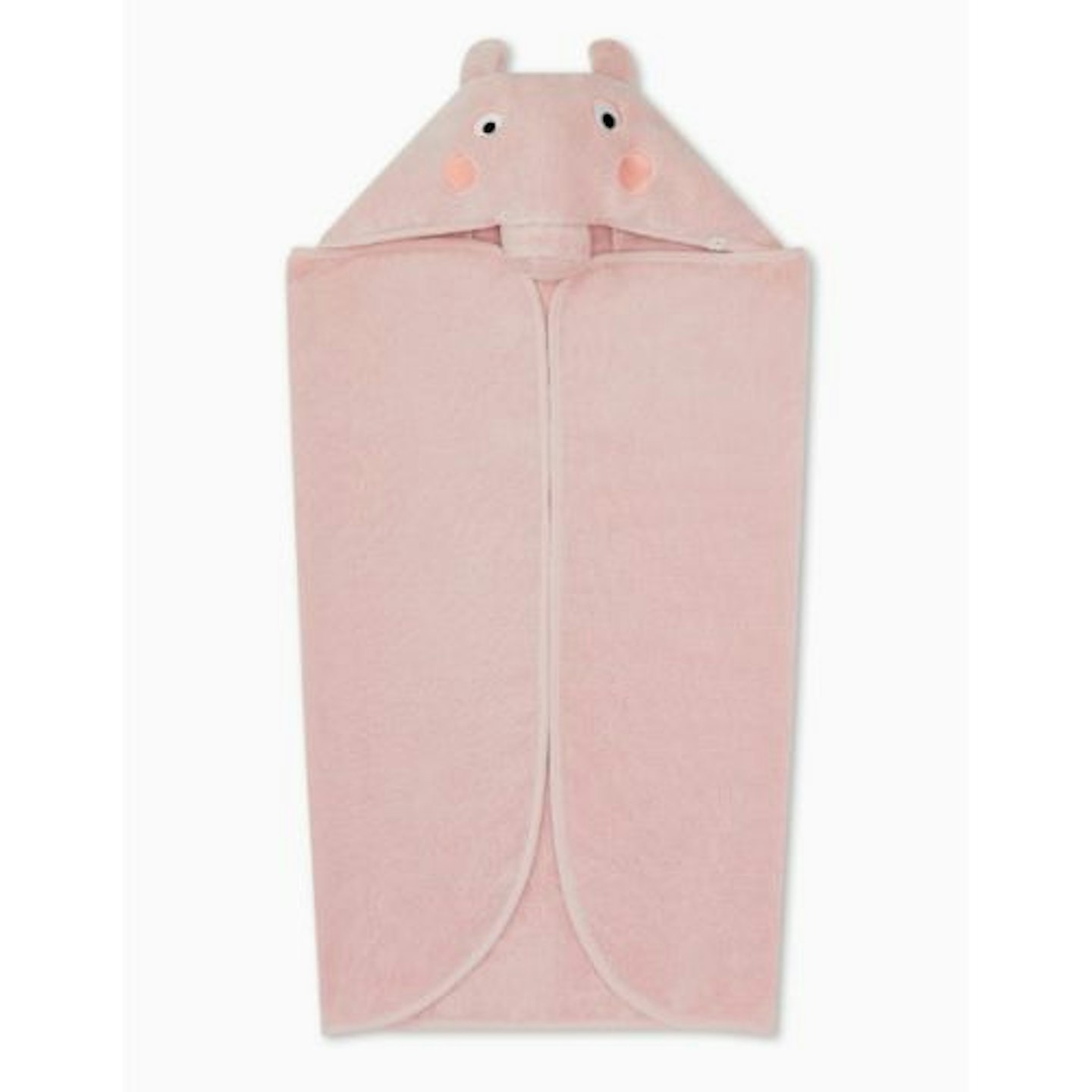 Description
Made from stretchy ribbed fabric, the George Pig Ribbed Dungarees are incredible comfortable to
Pros
Stretchy material
Adjustable buttons
Cons
Only available in sizes up to four years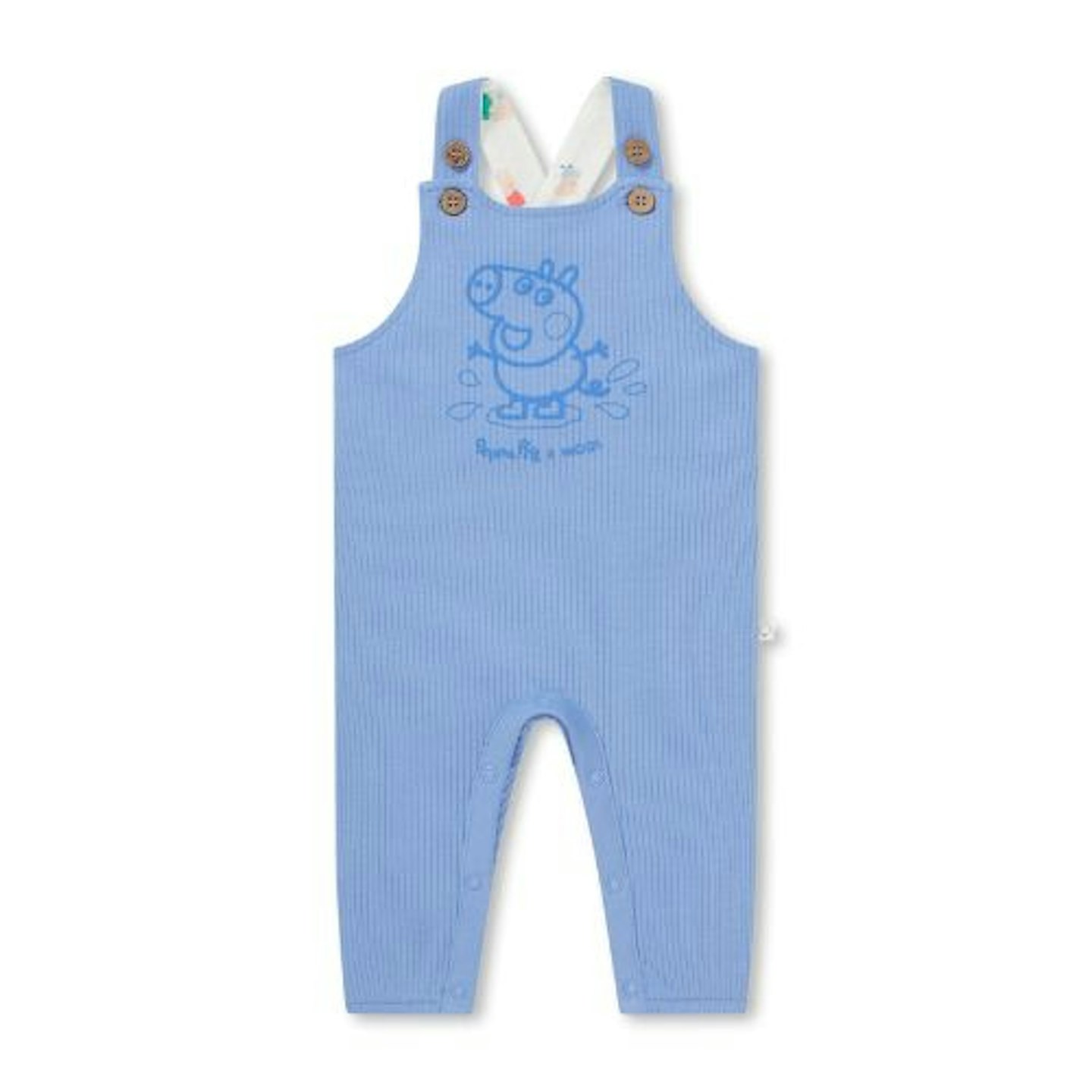 Description
Available in three different length sizes, the Peppa Pig Front Opening Sleeping Bag 1.5 TOG is
Pros
1.5 TOG for suitable use all year round
Adjustable length sizes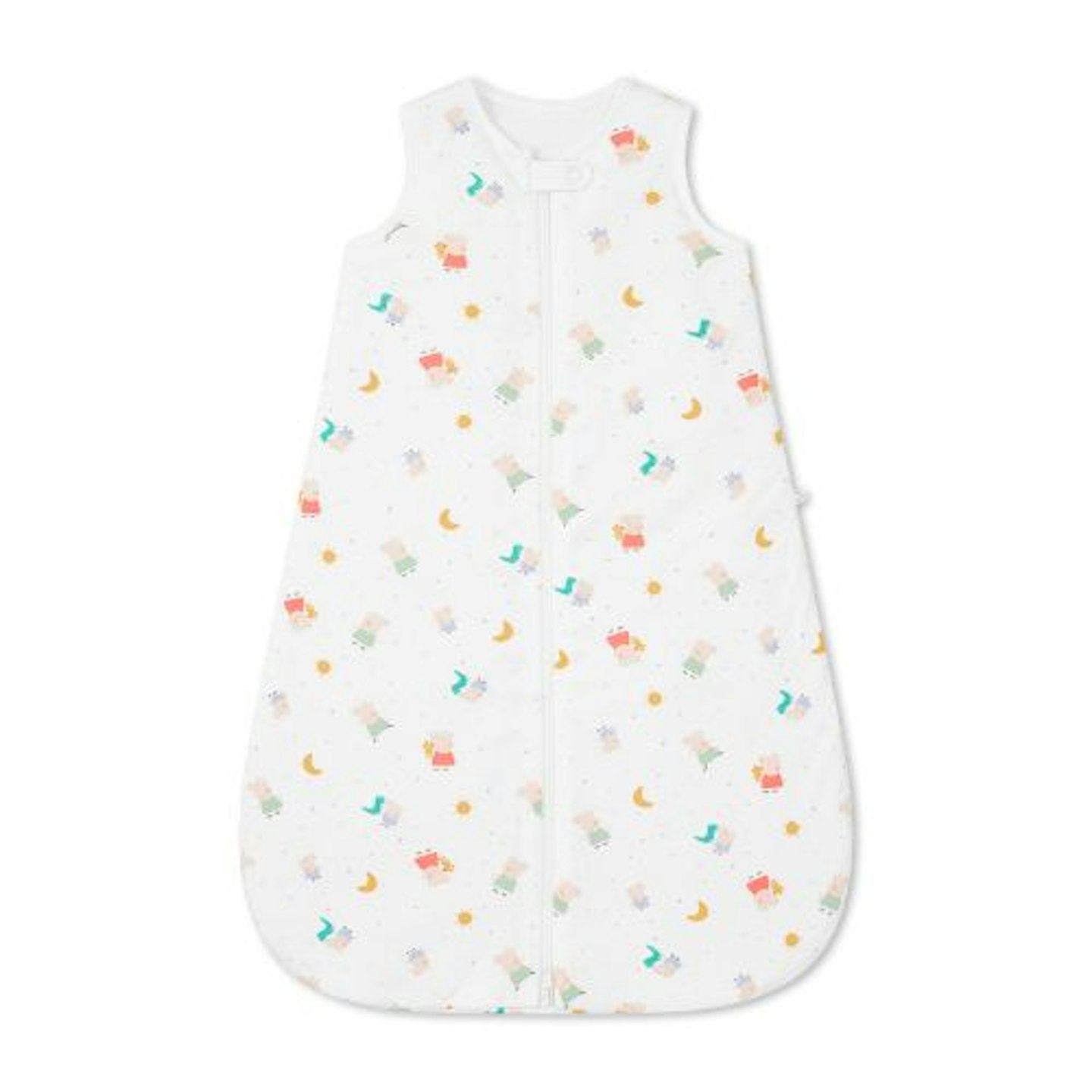 Description
The George Pig Organic Cotton Sweatshirt is designed as an oversized fit, and is super comfy. The
Cons
Pale colour might mark easy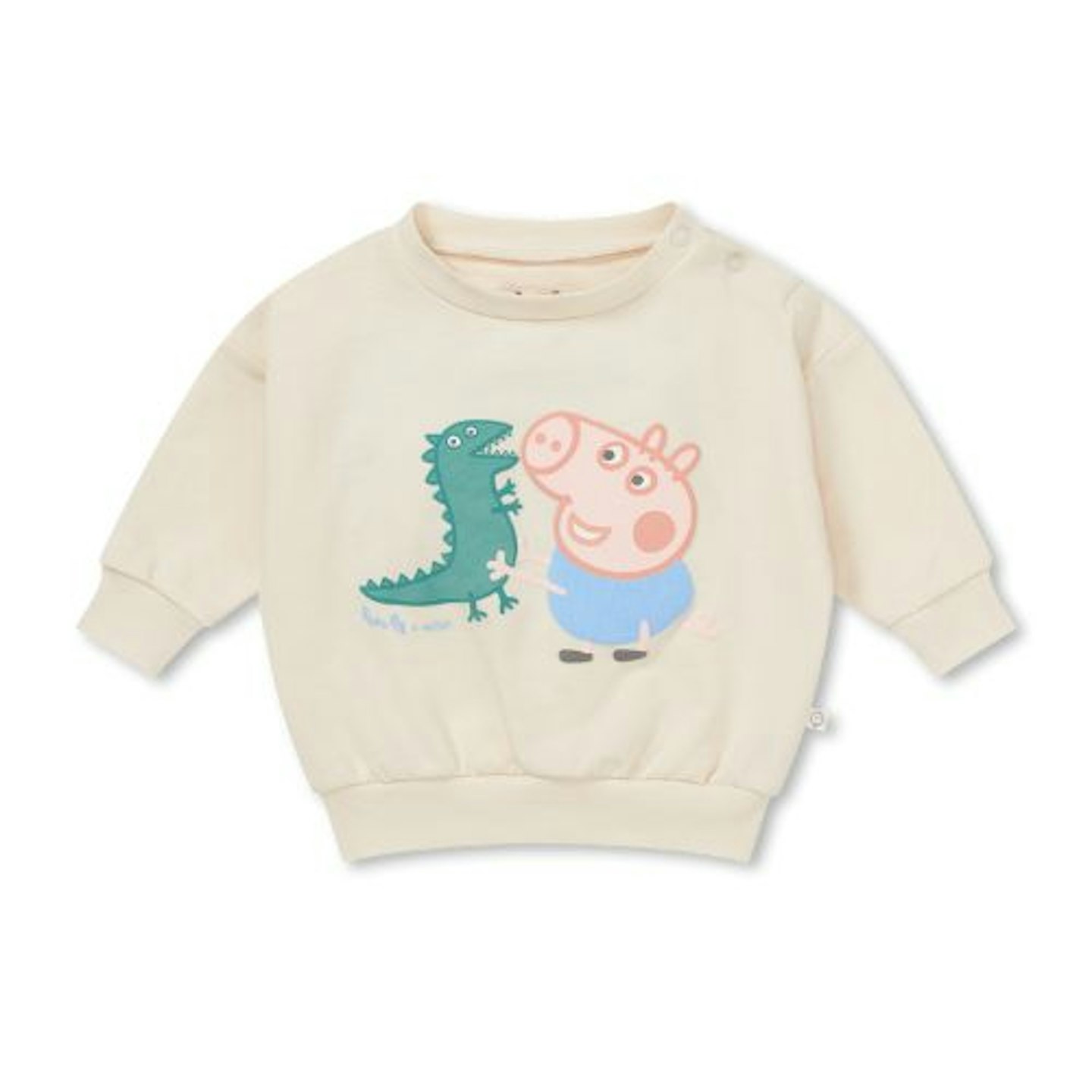 Description
Made with stretchy ribbed fabric so that your little one can move freely and comfortably and a
Pros
Built in bodysuit up to 24 months
Comfortable outfit
Cons
Some might not find the high neck comfortable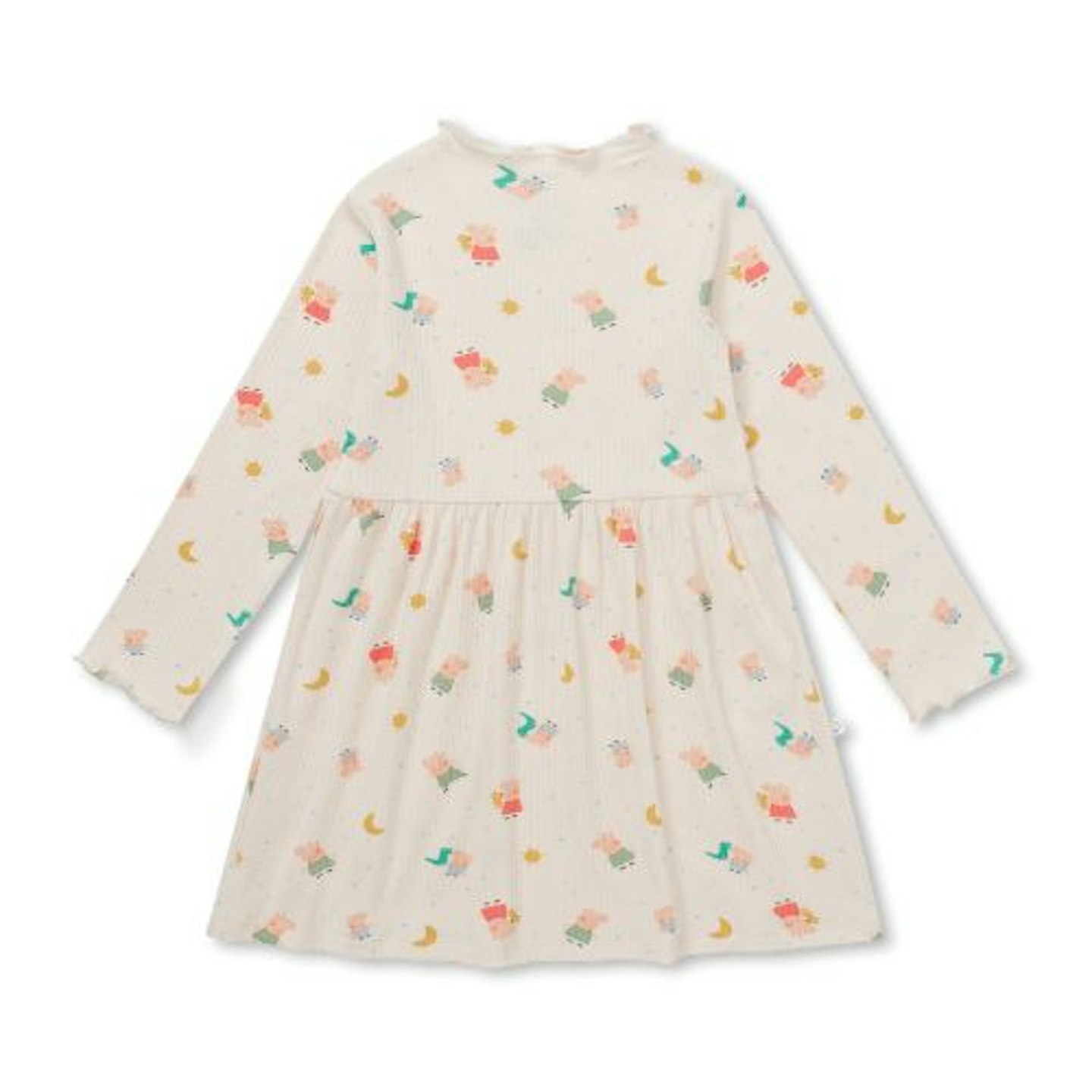 Description
This fun Peppa Pig Reversible Jacket has cute novelty ears on the hood and even has popper
Pros
Reversible
Popper fastenings for easy dressing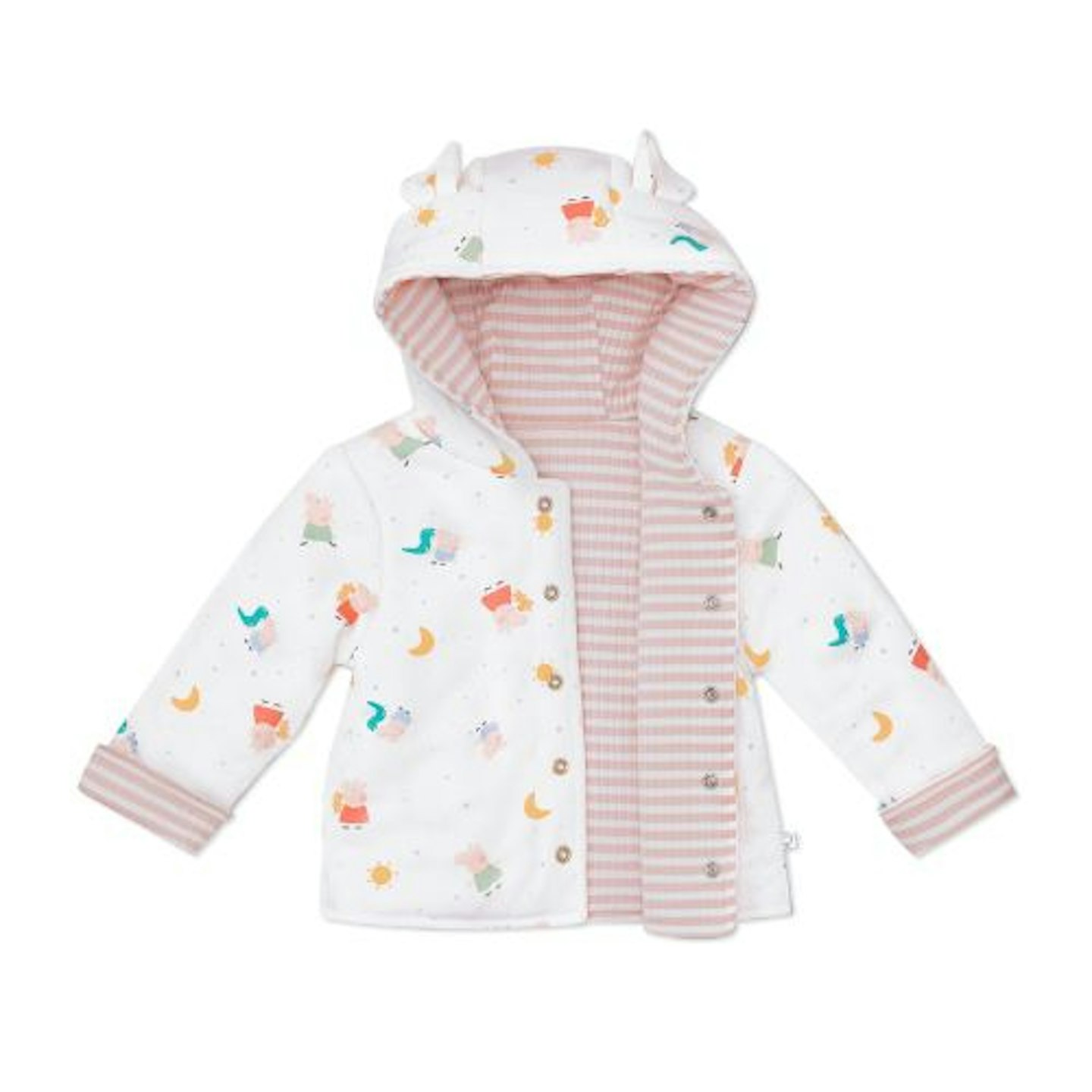 How long will the collection be available for?
The MORI x Peppa Pig collection will have restocks of the best selling products and will continue to expand.
Is it just clothes that's part of the collection?
The Peppa Pig collection features MORI's comfortable clothing with Peppa prints, but you can also shop other Peppa Pig items, including Bamboo Bamboo weaning sets, Tonies figures and toys.
Samantha Ball is a Product & Lifestyle Writer for Mother&Baby and freelanced for the website for two years before joining the team full time. She's a mum of two and loves browsing for the best products and cute outfits.