Known for beautiful beaches, scenic views, and fun tourist locations, Majorca offers experiences that can make any family holiday special. As one of Spain's Balearic Islands in the Mediterranean, Majorca will give you the relaxing sunny weather you want for a holiday, but the mixture of culture, with historic buildings and welcoming villages, with fun activities and events for families makes it the perfect pick for a memorable getaway. It's all about just finding the right hotel and embracing everything this amazing island has to offer.
From music festivals and must-see art to secluded coves and picturesque mountains, we can see why so many adults love visiting Majorca BUT, there's a lot for kids to love too. They can visit aquariums and theme parks, or enjoy the local wildlife and beaches. There's even a plethora of really interesting landmarks for everyone in the family to enjoy.
If you're looking to make Majorca your next holiday destination but aren't sure where is best for your family to stay, don't worry, we're here to help. We've done all the research and found the best family hotels in Majorca, taking into consideration price, facilities, location, and experience. Keep reading to see our favourites.
The best family hotels in Majorca 2023
Location: Playa de Muro
Close to: Playa de Muro Beach, Fun Park, Natural Park S'Albufera de Mallorca
Standout facilities: Kids pool with water slide, spa and wellness centre, kid's playground
With a kid's club, play areas, babysitting services, evening entertainment, and even baby gates available, the Prinsotel La Dorada is the perfect hotel for families visiting Playa de Muro. The tennis/basket court and games room will also appeal to little ones, but, of course, you can get in on the action too.
With so many activities, you may think that relaxing is off the cards, but no. There's a spa and lounge bar, plus you can use the hot tub to enjoy some 'me time'. The pool even has a poolside bar for a cheeky cocktail or two. We love how accessible this hotel is, plus the luxurious look of the complex.
Review: "Great place, kids loved it. Great variety of food for breakfast and dinner each day as we had it included in the price. Great location. 3 min walk to the beach. The rooms were clean and comfortable. Staff were very accommodating and friendly. Overall would highly recommend it."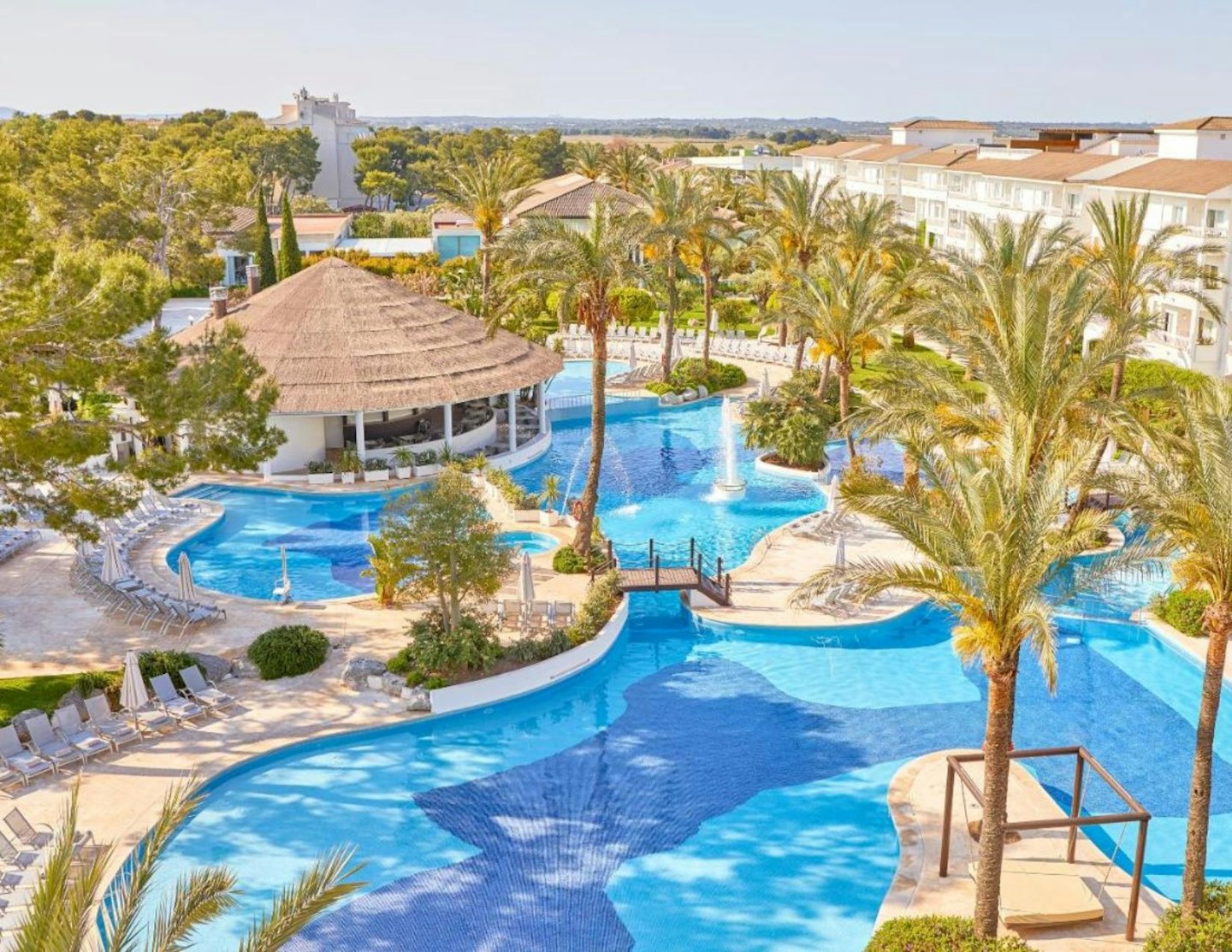 Location: Cala Mesquida
Close to: Trampolines, Cala Mesquida Beach, Reserva natural des Cap de Ferrutx
Standout facilities: 7 swimming pools, fitness centre, children's playground
Surrounded by beautiful gardens and with a clear view of the beach, the VIVA Cala Mesquida Resort & Spa is ideal for relaxing and giving the whole family a little TLC. Thanks to the air-conditioned rooms, poolside bar, themed restaurants and, onsite wellness centre, you can really just make yourself at home.
When it comes to the kids, they'll love the choice of heated pools and kids' meals available. There's even a games room, playground, and kids club. The evening entertainment and bicycle rental may also take your fancy.
Review: "Very nice resort with plenty of activities for kids and for adults. Good pool area restaurants and beach. Very friendly staff. The evening shows for families are really icing on the cake."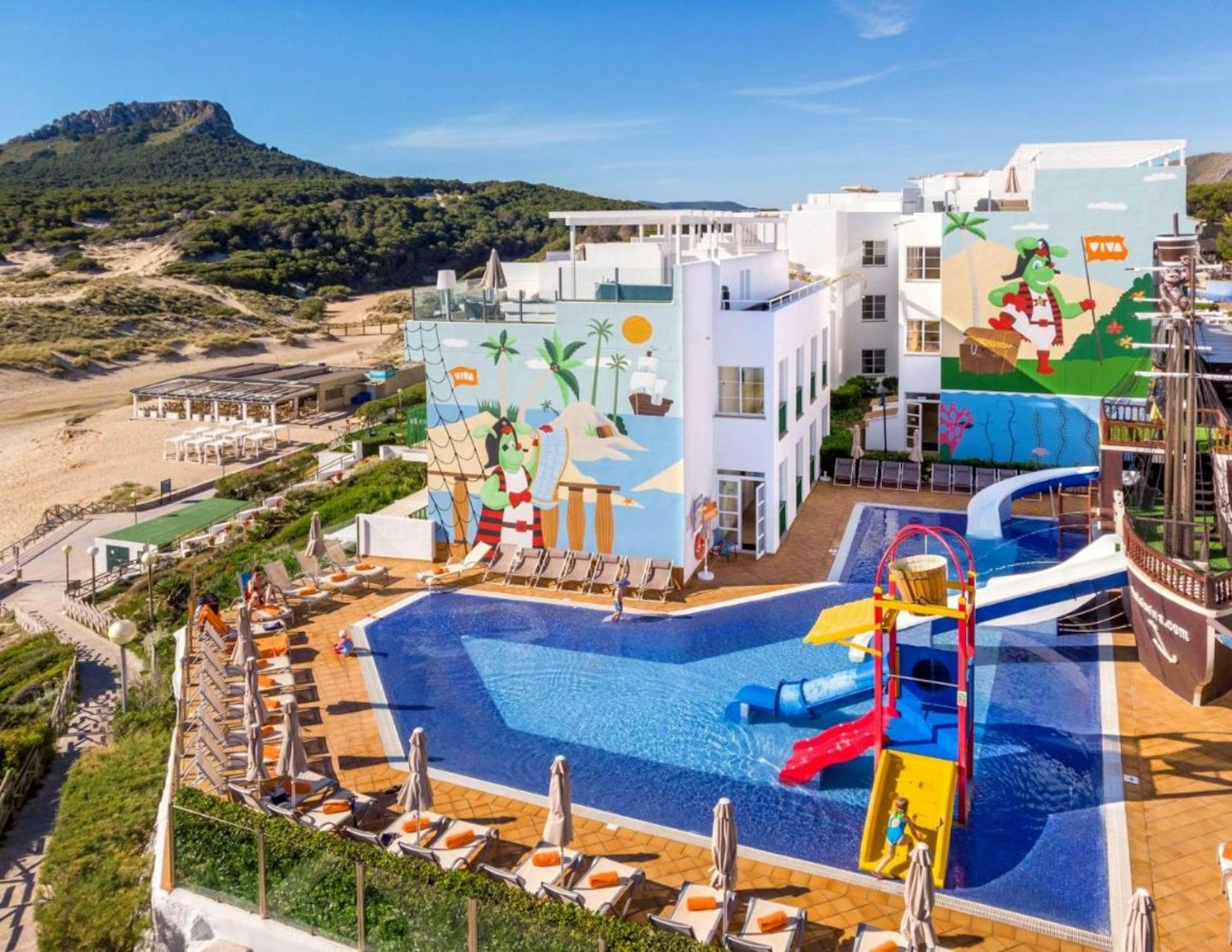 Location: Portals Nous
Close to: Bosc de la Memòria, Playa Oratori de Portals, Miró Mallorca Foundation
Standout facilities: Children's playground, mini golf, spa lounge
The Salles Hotels Marina Portals is a beautiful spot that's just a walk away from the beach. The on-site spa is a real highlight, with chromotherapy, steam bath, water circuit, and sauna. The hotel buffet is also something that will really make your trip, with breakfast and dinner available.
The rooms are spacious and air-conditioned, perfect for keeping everyone in the family comfortable. The outdoor playground, children's pool, and selection of kids' meals are bound to score you some brownie points.
Review: "The Hotel location was perfect. Lots of restaurants in the area, the beach was within walking distance, less than 10 minutes. Supermarket nearby as well as walking spots. The room was modern, clean at its best. The staff were very friendly. We had to request a room change as the room given had no view - this was accommodated on the spot we got moved from 1st floor to 4th floor with a lovely view. Had to extend for another 2 nights as we loved our stay."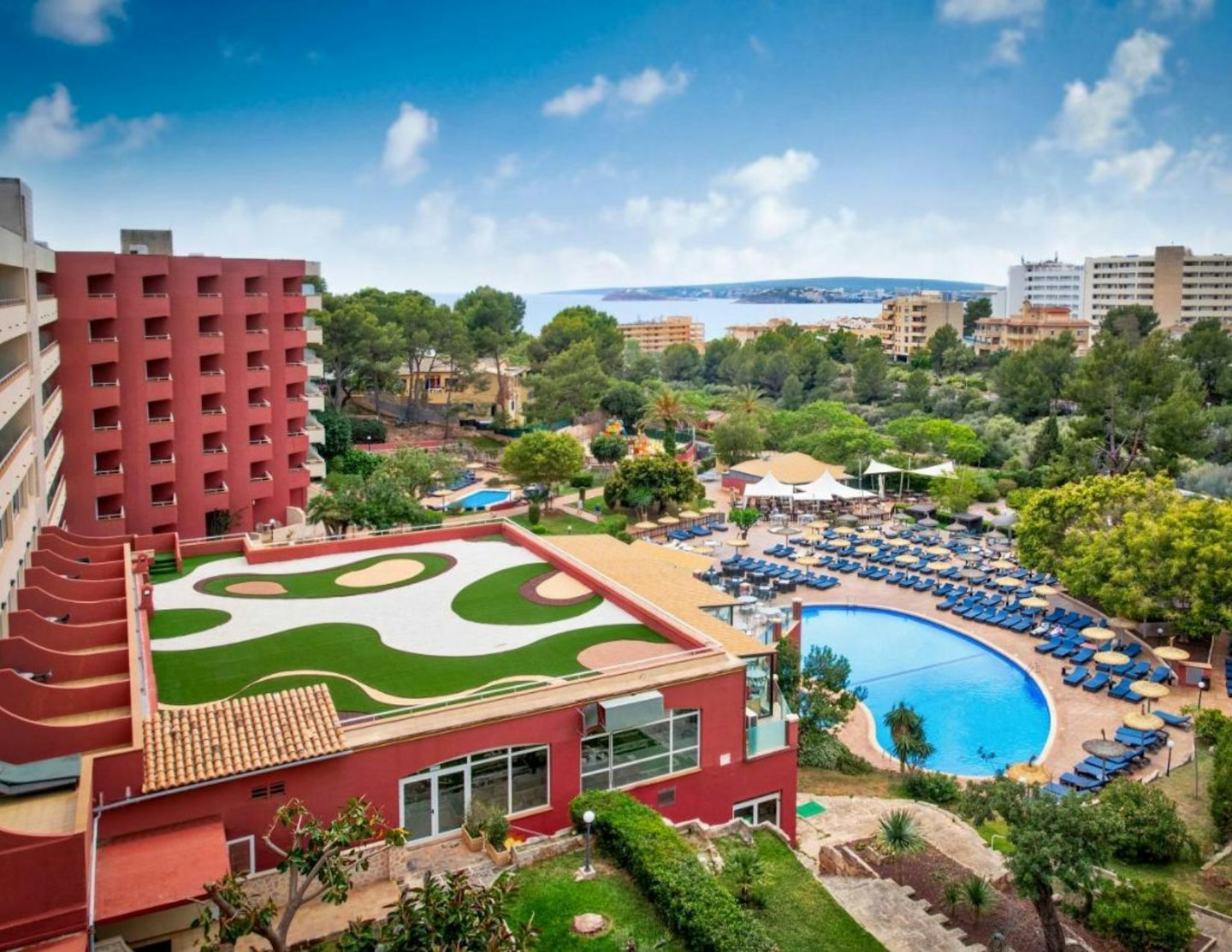 Location: Playa de Muro
Close to: Natural Park S'Albufera de Mallorca, Playa de Muro Beach, Es Comu Beach
Standout facilities: Kids' outdoor play equipment, 2 pools, indoor play area
Not only does the Iberostar Selection Playa de Muro Village have multiple play areas and pools, plus evening entertainment, it also has a babysitting service, kids club, and kid-friendly buffet to make sure your little ones have the best time possible when on holiday.
There are multiple beaches nearby, plus some lovely restaurants to visit or you can enjoy a beach view at the on-site restaurants. The rooms are beautiful, so you can even just have a quiet one and order delicious room service.
Review: "Brilliant, highly recommend if you want a low-stress holiday with kids - Went with a 2-year-old at the beginning of June. 40 mins taxi from the airport which was 70 euro. Read a lot of reviews, but the hotel was even better than expected. We went all-inclusive, and even from the second you arrive, you are offered drinks whilst you check-in. There are 3 restaurants which are all amazing. The best in the sea view restaurant which is literally on the beach, amazing views. Great for kids, loads of children's entertainment, but it's not so busy that it feels like kids are screaming and running around everywhere! One of the best hotels I have stayed at."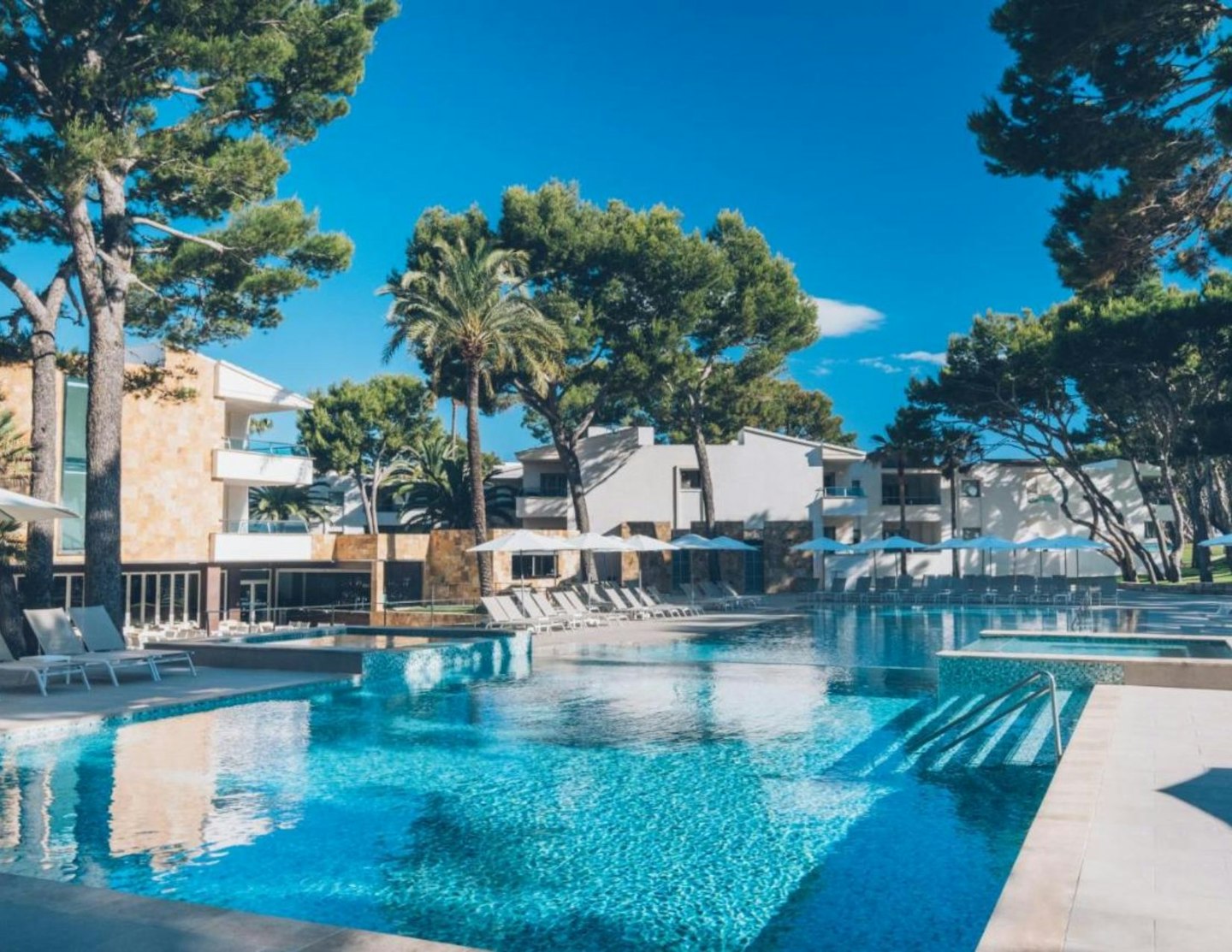 Location: Port d'Alcudia
Close to: Parc de sa Torreta, Port d'Alcudia Beach, Parc del centre de la tercera edat
Standout facilities: 4 swimming pools, kids' outdoor play equipment, live music
The Zafiro Palace Alcudia has comfortable, air-conditioned family rooms, with many having balconies attached. You'll also be getting access to a buffet restaurant and four thematic restaurants, with tasty treats for kids included. There are many on-site activities for all types of interests too.
There's a Wet Bubble pool, a water play area shaped like a pirate ship, mini kids' club, and entertainment for the kids, but if you want to take advantage of the babysitting service, you can enjoy the spa and adults-only areas.
Review: "Superb - excellent staff, always very friendly and helpful. Very clean and well-maintained. Good entertainment program, not just for kids. The buffet was plentiful and of good quality."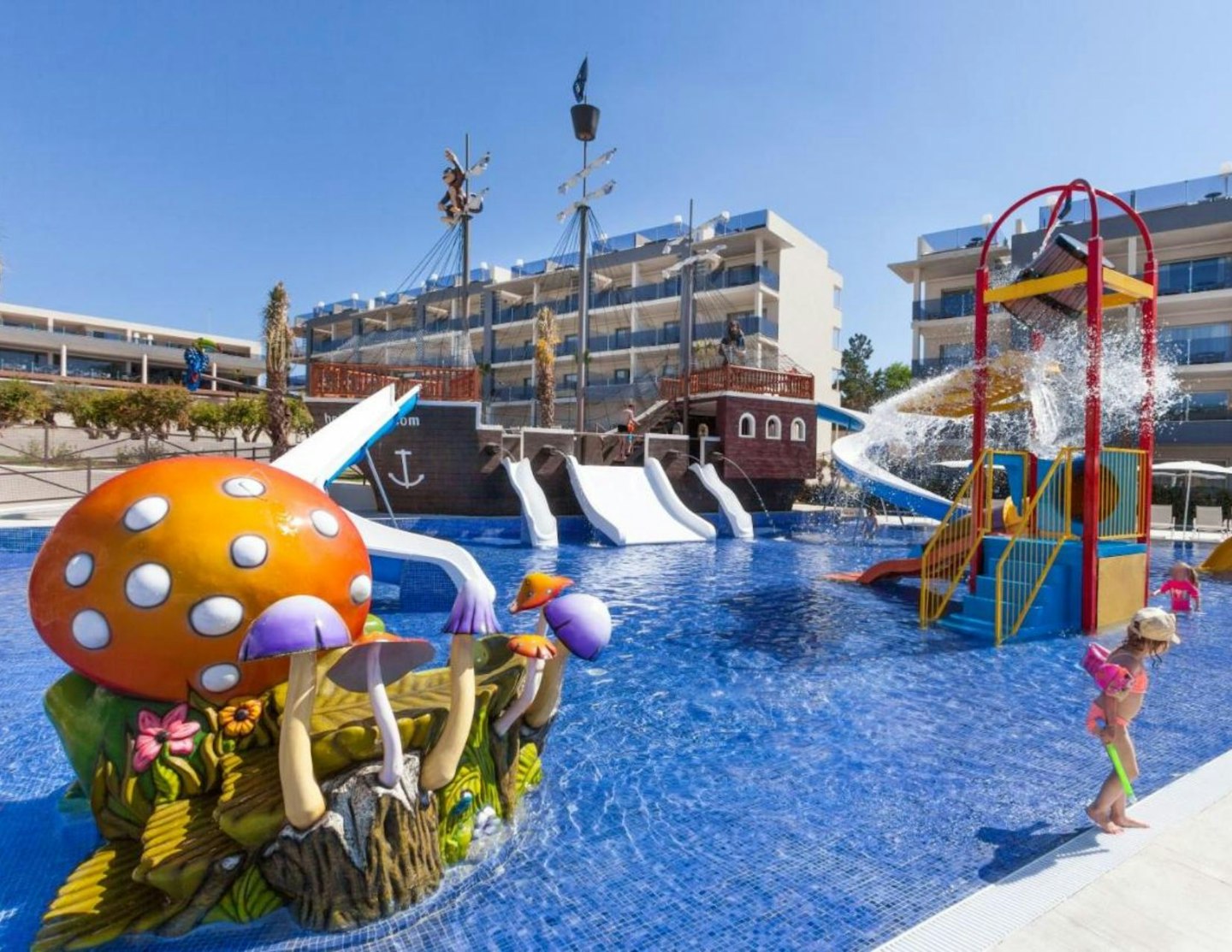 Location: Sa Coma
Close to: Pro Natura Farm, Sa Coma Beach, beach soccer and volleyball
Standout facilities: 2 outdoor pools, kid's club, fitness centre
If your family loves a bit of excitement, the Hipotels Mediterraneo Club may be just what you're looking for. On top of the beautiful location and attentive staff, there's a fitness centre, bicycle hire, a tennis court, and a plethora of activities to get stuck into. There's also some incredible evening entertainment.
For the kids, there's a games room, play areas, a kids' pool (with a water slide), and board games available. The family rooms are soundproof, so if your little ones need a quiet environment to sleep in, that could be handy too.
Review: "Perfect place for families with children with a lot to do and great food. All is clean and functional; personnel are helpful and perfectly prepared. The sandy beach is just across the small pavement and is very tidy and ready for child's play. Every attraction is working and is in very good and safe, condition. If you use a car to get there, parking is available on the street for free. To park try to get there either early in the morning or during the night as during the rush hours it's full. Worth every penny and time well spent."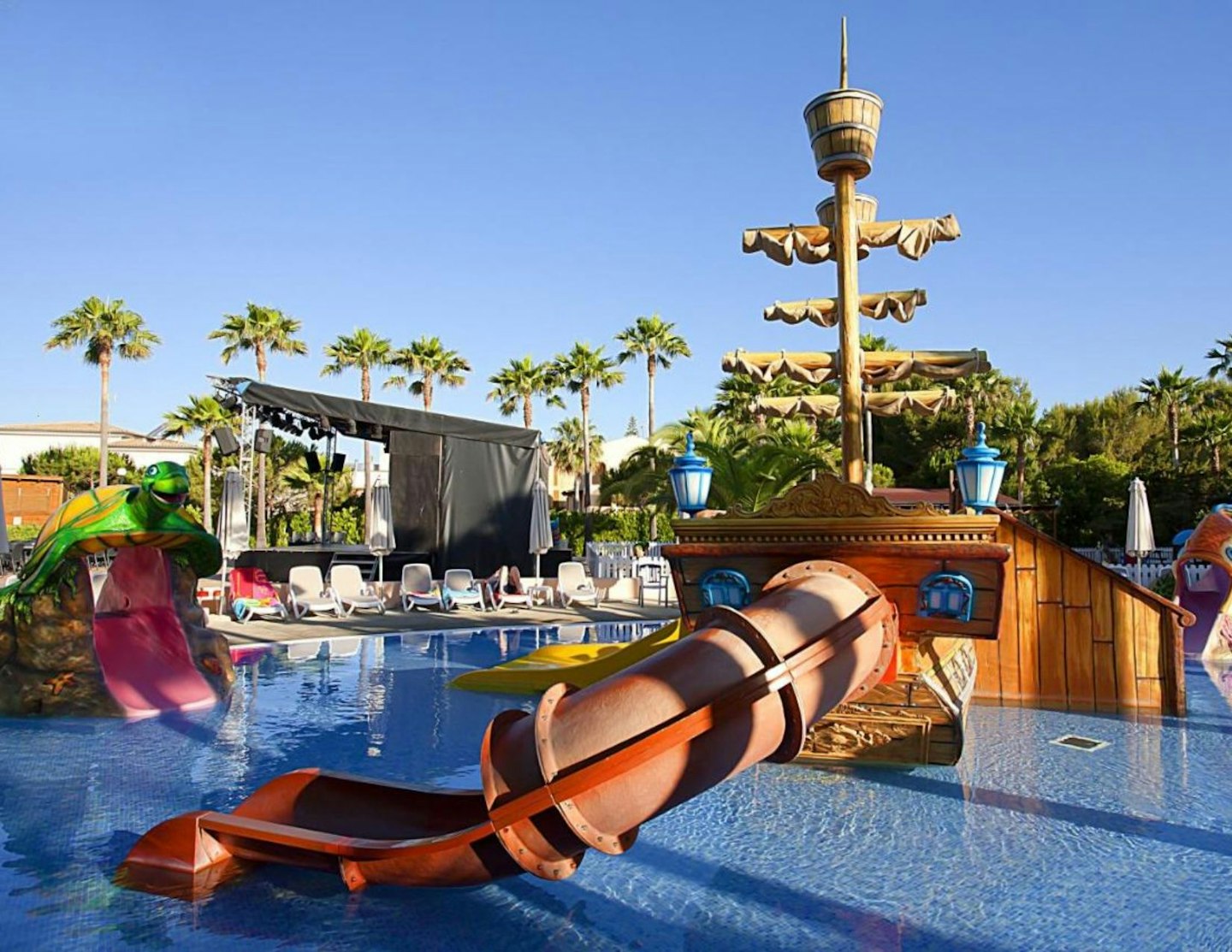 Location: Can Pastilla
Close to: Palma Aquarium, Playa de Palma Beach, Arab Baths
Standout facilities: Children's playground, spa lounge/relaxation area, mini golf
We love how welcoming the Helios Mallorca Hotel & Apartments feel. It's near the beach, plus you can travel to Palma city centre. The location is even cycling-friendly. It's a lively area that you can still relax in, plus the hotel itself is modern and luxurious to stay in.
There's evening entertainment available and the hotel does exciting live cooking demonstrations, plus there's so much for children to do on-site. There are even strollers available to borrow and buses that are right by the hotel.
Review: "Location was fantastic, hospitality amazing, staff really nice, facilities were great for what I was looking for in this holiday. Breakfast and dinner were great with a great selection of food. I was very happy."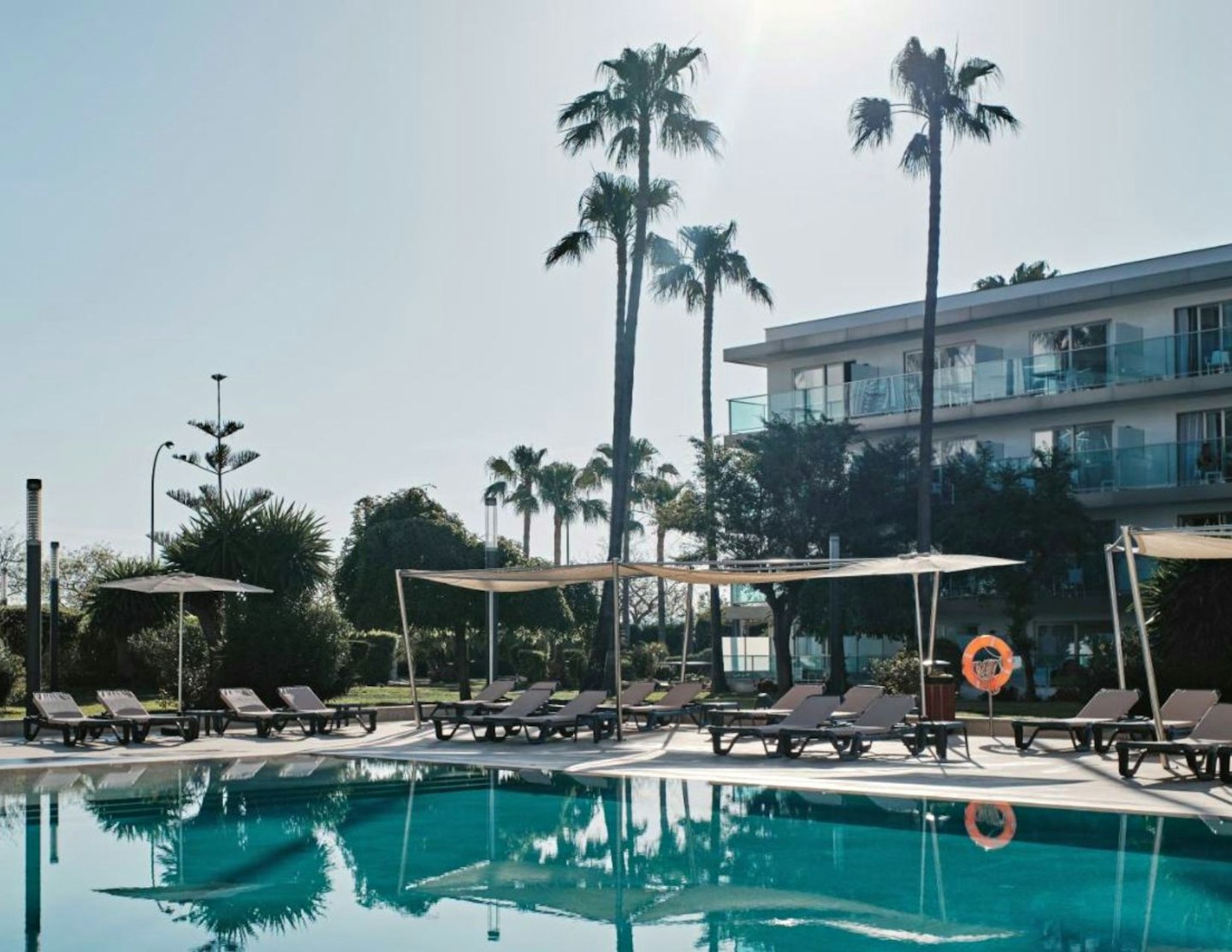 Location: Palmanova
Close to: Marivent Palace, Son Maties Beach, Magaluf Beach
Standout facilities: Waterpark, 2 swimming pools, children's playground
Next to the sea and designed for families, the Leonardo Royal Hotel Mallorca is a social and comforting space to rest up and have fun. Relax on the terrace, enjoy the buffet, or lay back on a sun lounger while the kids splash about in one of the pools - the choice of you.
The games room is decked out with some amazing games, but for getting out in the sun, the waterpark, playground, and activities like archery will keep them entertained. There's also live music and themed-dinner nights.
Review: "Location was brilliant. Loads of bars, restaurants, beaches and shops. Food was outstanding for an all-inclusive with different choices every day and themed nights. Good evening entertainment. Great bars for watching the sun go down."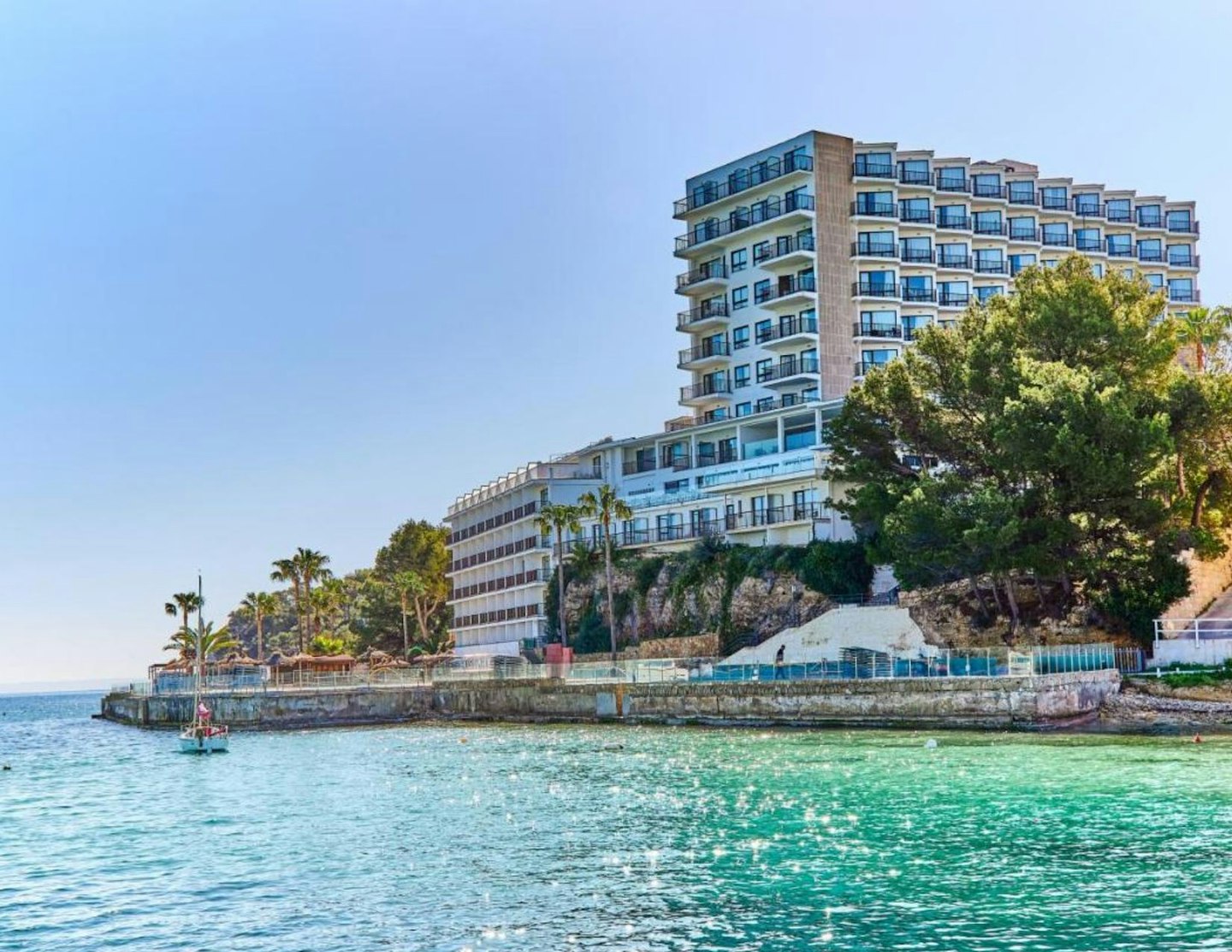 Location: Cala d´Or
Close to: Cala Ferrera Beach, plaça del Pinar, Pizzeria Restaurante Minigolf
Standout facilities: Kids' club, massage chairs, games room
Because of the 24-hour front desk and choice of facilities, you can truly kick back and relax at the Hotel Cala Ferrera. It's near the beach and multiple local attractions, plus it's a great value place to stay if you're on a budget.
For children, there's a games room, kid's club, and outdoor playground. To make the most of the sun and warm weather, everyone can take a dip in the outdoor pool, or stay poolside on one of the sun loungers.
Review: "We have just returned from an 11-night stay at the Cala Ferrera, the location is amazing, the food is lovely always something to choose from and freshly made every day. The place is spotlessly clean, the hotel is dated but I think this adds to the charm of old Spain. The staff, what can I say, are amazing, Sara looks after the children playing all day and evening she's wonderful! Maria in the pool bar is lovely, friendly and cannot do enough for you, Luis greats every single person with a wonderful smile each meal time and evening and Rafael who was my son's favourite member of staff and would make a special effort to pay him attention every time he saw him. I don't see how anyone could have a single issue with this hotel, it's just great."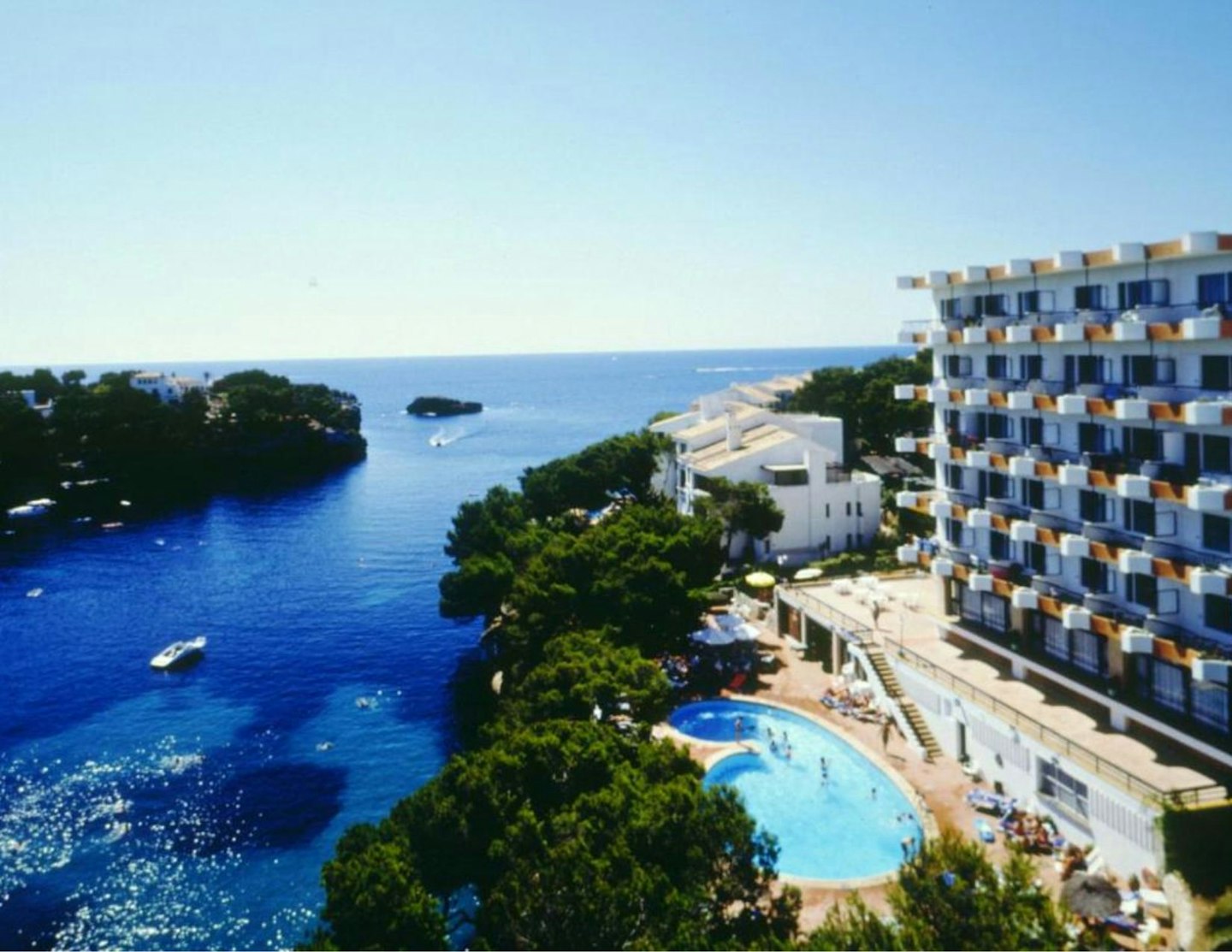 Location: Port d'Alcudia
Close to: Port d'Alcudia Beach, Parc Municipal, fun park
Standout facilities: Kids pool, sauna, spa and wellness centre
With a babysitting service, kids pool, and playground, your little one can have a lot of fun while staying at the Grupotel Maritimo. With contemporary and calming décor, plus multiple facilities, this hotel has everything you need for a family getaway, plus the spa will help with relaxation. Did someone say massage?
The evening entertainment includes live music, so everyone can show off some moves, plus there will be acts the kids will love too. We're big fans of the lounge bar and terrace, perfect for finishing each day with a drink and a view.
Review: "We liked the location of this hotel as it's close to the beach. The facilities offered were great and the staff were friendly. We also loved the cleanliness. The food is very good, there was a lot and at dinner every night, there were different options. We will definitely come back!"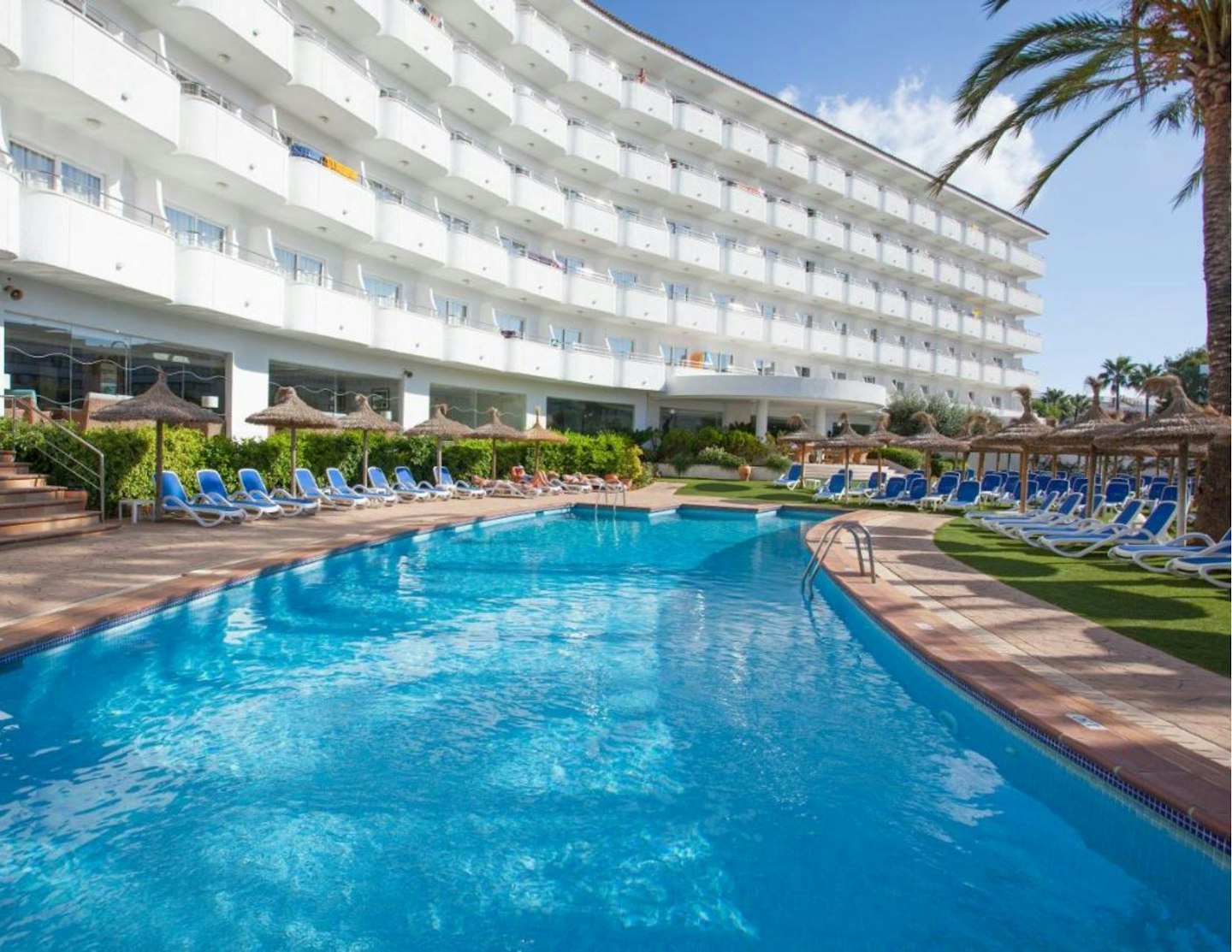 Eve Miller is a Commercial Content Writer for Mother&Baby, working for Bauer Media for over two years. She is passionate about beauty, creative writing, and women's healthcare.