In the UK, there are only a handful of major theme parks. Visiting them as a child feels a little bit like a rite of passage. These special days become core memories for parents and children. If you are lucky enough, you can probably remember the first time you visited a theme park and the excitement you felt seeing the shoring rides. So, I knew that I wanted to take my two sons to see Legoland Windsor Resort. And if I am honest, part of me wanted to relive the magic I felt when I first went as a child.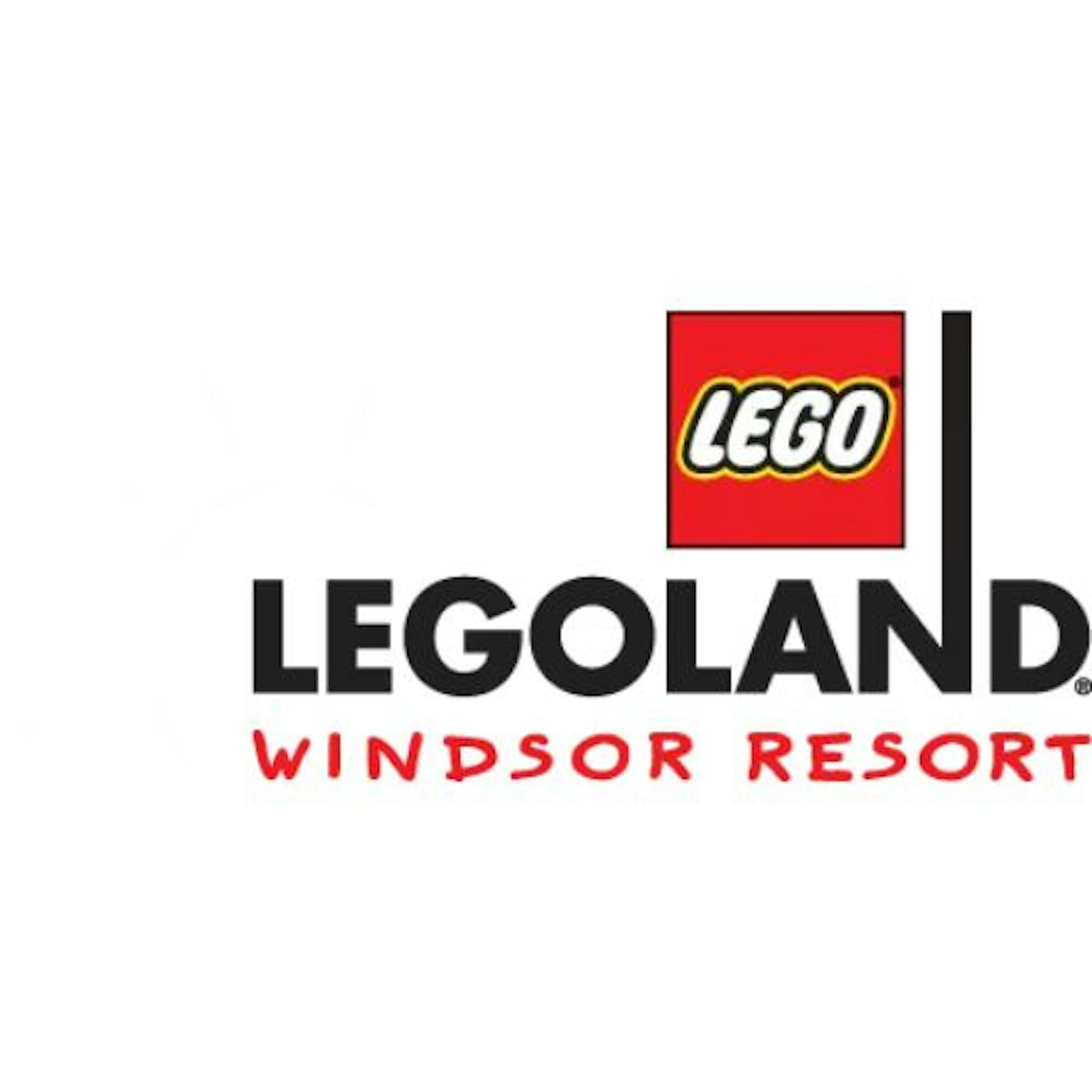 Legoland
However, as is often the case with children, timing is crucial. I wasn't sure when the right time to take them would be. My fearless two-year-old is a courageous thrill seeker but he's often too small for the big rides. Whereas, my four-year-old is a little more cautious and likes to do a full risk assessment before attempting anything.
Legoland Windsor has been created for kids aged three to preteens. All of the rides have strict height specifications. Although children under 90cms are permitted inside, there are only 12 out of the 55 rides that they can ride on. So it is worth pulling out your measuring tape before purchasing tickets. I would wait until your child is over a metre tall. With that being said, our smallest family member had a fantastic day, minus a few tears when he wasn't quite tall enough to ride Mythica - more about that ride later.
What is there to do at Legoland Windsor resort ?
Legoland Windsor has a lot to offer. The park has 55 rides as well as Lego building, meet-and-greets and live shows. There isn't a dull moment – I even found that one day isn't enough. If you are traveling from afar you may opt to stay in the Legoland hotel and visit the park over two or three days. These were our favourite rides and attractions that we manged to fit in one day with a fast pass.
Miniland
Upon entry, you will come across Miniland. Although some skip past this part, we loved looking at the intricate buildings and monuments. Even the children couldn't believe that everything was made out of Lego. This area features model scenes from around the world. Almost 40 million bricks were used to make these models.
The Brick
Miniland inspired us to head over to The Brick. With 100,000's LEGO bricks to play with, The Brick is a chance for families to build their masterpieces for all to see and to share in the experience together.
Duplo Valley
Next, we headed to Duplo Valley. If you are heading to Legoland with younger children then this part of the park is perfect. Designed for 0-3-year-olds. We headed to the world's first Duplo rollercoaster – Duplo Dinocoaster. The ride was enjoyable, especially for children who haven't experienced many rides.
With strict height restrictions, the Dinocoaster is suitable from 0.9m. It's a ride that is big but not intimidating for little ones and made my son feel like he'd accomplished a huge feat.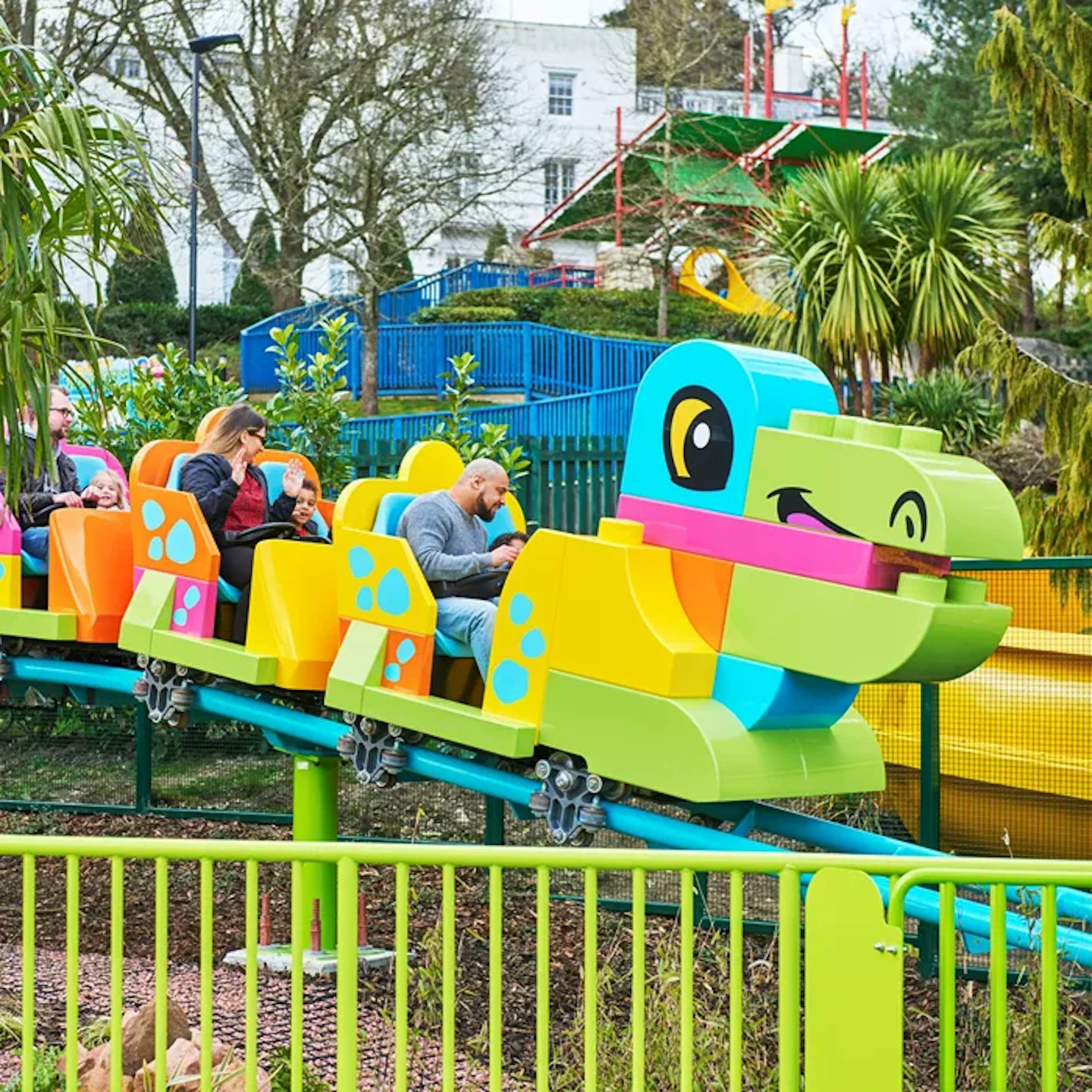 Duplo Playtown is a beefed-up playground park, where my little one pretended to be a firefighter one minute or a princess the next. There's also the Duplo Express, which my toddler wanted to ride by himself, giving him confidence in the newfound independence he'd just gained by riding the Lego train.
Also in Duplo Valley is Duplo Airport, climb in a Lego helicopter with your tot and steer your ride up and down and round and round in your own time. Interaction and developing gross motor skills at its finest.
Lego City
In Lego City head to the Lego City Deep Sea Adventure. This amazing submarine ride includes going underwater in a Lego submarine (which we also own in toy version at home) to explore life under the ocean and browse sharks, stingrays and plenty more fish. This is a great ride for the whole family as there are no height restrictions.
Lego Driving School was one of the things I was most excited to visit. I still have my tattered paper driving license from the 90s. With two car fanatics, I knew they would love this element. Much to my disappointment, both children were too small to go on the electric cars, however, they do have a smaller version for younger children which meant they could still get a cool LEGOLAND Driving Licence.
Lego City also has a couple of boat rides (Fairy Tale Brook and Coastguard HQ) where you can explore more fun Lego builds.
Lego Mythica
Now, it has been about two weeks since we visited Legoland but every single day since my four-year-old son has spoken about Maximus, the sky lion who saved him, to anyone who will listen. Children over a metre can take flight with Maximus on Flight of the Sky Lion, the UK's first-ever flying theatre, as he takes you on a thrilling expedition through the realms. Warning - It is a little frightening at times.
Lego Ninjago World
All of your ninja skills will be put to the test as you battle through ice, wind and fire with the NINJAGO heroes in this 4D interactive family ride. Although the ride was really tricky to get points and score, it was really fun and enjoyed the 4D aspects.
Dragon's Apprentice
My toddler was tall enough for Dragon's Apprentice, a rollercoaster a bit more thrill-seeking than the Dinocoaster, situated in Knights' Kingdom. It feels like a proper mini rollercoaster and gathers speed – I wasn't aware how fast this ride went but suitable for more adventurous tots, the kids loved it - I however may have suffered a slight whiplash.
Shows
If you are visiting in summer, head over to Pirate Shores for a little ice cream stop and a live-action pirate show (Return to Skeleton Bay), which is full of stunts and drama. Before sealing off lunchtime with either a picnic (Legoland has picnic spots and benches around) or at one of the resort's restaurants.
And if all the action gets too much, try a chill-out option in the shape of a 4D movie, at Lego Studios 4D or perhaps a theatre production at Duplo Valley Theatre to listen to your little one's favourite fairytale.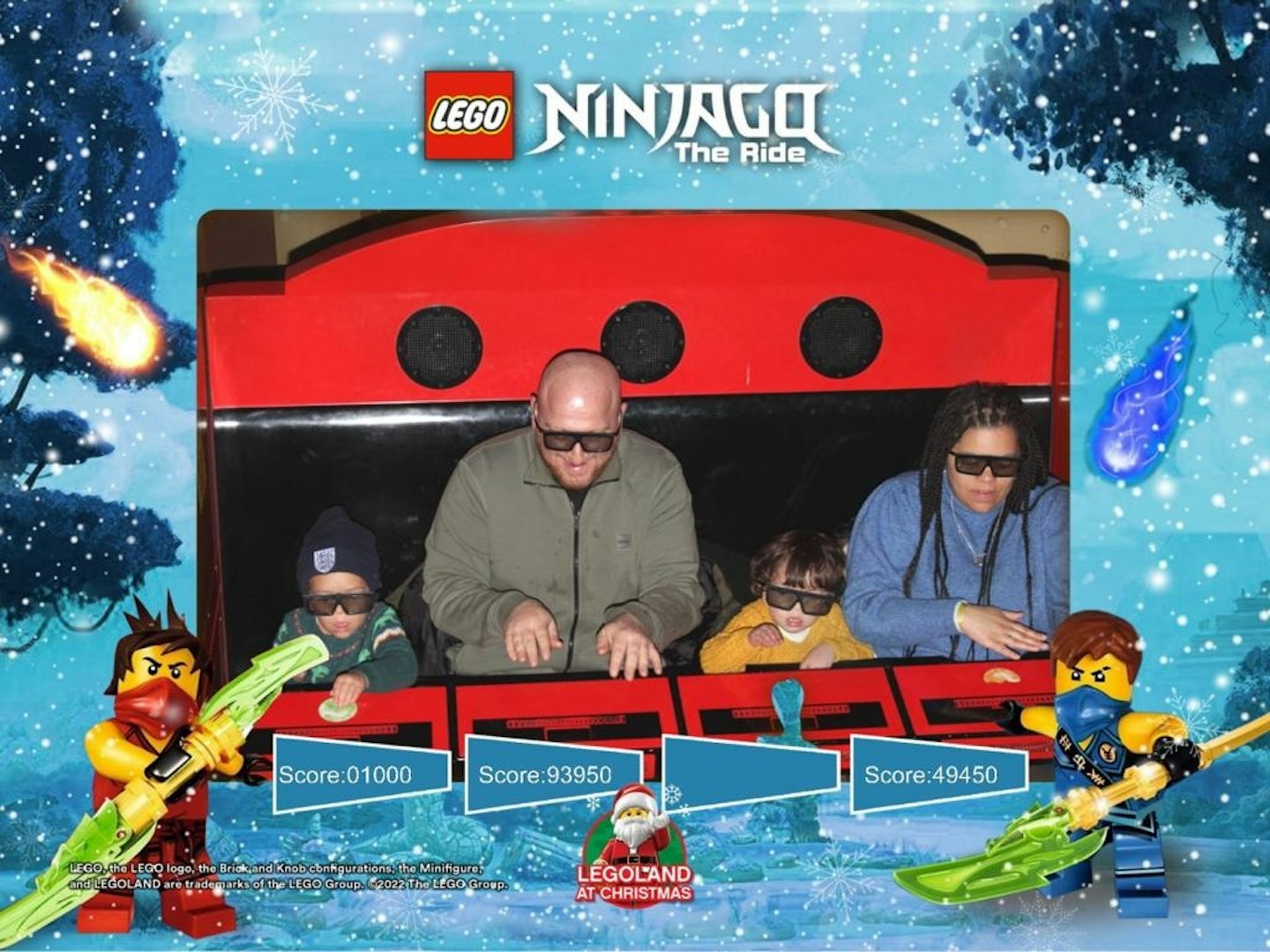 What is there to eat?
Outside of the picnic areas, there are also convenient refreshment stations dotted all over. We opted for a pit stop at Farmer Joe's Chicken Company. Themed with farm animals, the staff were what I like to call 'Disneyland-style interactive' – they were in character for the restaurants' theme and also gave out Lego badges to the kids.
There isn't a shortage of food selection and it's all reasonably priced for a theme park. Other restaurant options are Bricks Family Restaurant, City Walk Pizza & Pasta and Pirate's Burger Kitchen. You can also get waffles, ice-cream or Costa Coffee on site.
LEGOLAND Mobile App
The LEGOLAND app is a stroke of genius. It allows you to navigate around the park with ease. It also has information about waiting times and restrictions on rides. I would recommend downloading this before visiting the park.
Top Tips for having the best day at Legoland
If you can, I would suggest paying a bit extra and getting some fast-track tickets to help beat queues if visiting at peak times, however, weekdays and out-of-school holidays will be considerably quieter.
Purchase the Legoland Unlimited digital downloads. This allows you to have unlimited pictures from the rides for £15. It is easy to do and the staff are more than happy to assist if you get stuck. These rides include: Laser Raiders, LEGO® NINJAGO® The Ride, The Dragon, LEGO® City Deep Sea Adventure and Dragon's ApprenticeGetting around Legoland Windsor resort.
If you are travelling with little people, leave the buggies at home. There is something called a Scooter Bug which you can rent for £15 and will save little feet from getting too fatigued. They double up as the perfect little snooze pods for young children too. The park is big and some parts would lead to little legs becoming very tired.
Overall thoughts
Legoland will give little ones the fun and safe independence they yearn for but also satisfies the big kid inside us parents too. It left us all wanting more. If possible, I would recommend two days to fully explore the park as one day just isn't enough. As previously mentioned, I would wait until your child is over a metre as this will allow them to go on all of the rides. Overall we'd head back to Legoland in a heartbeat. The resort has something for everyone to enjoy, and especially for those Lego lovers out there.
Travelling to Legoland Windsor resort
The LEGOLAND® Windsor Resort is on the B3022 Windsor/Ascot Road just two miles from Windsor town centre.
Winkfield Road
Windsor
Berkshire
SL4 4AY
If you have a fair bit to travel it may be worth considering a hotel nearby. Perhaps an Airbnb job. There are however two impressive Lego hotels on-site (The Legoland Resort Hotel and The Legoland Castle Hotel) – this may however make your trip a bit pricey.