Around 50 per cent of UK households suffer from hard water. Hard water is tough on your family's skin and hair and builds up damaging limescale in your home. Switch to softened water with Harvey Water Softeners and you'll feel the benefits for your family and your home.
Softened water is softer on skin
Minerals in hard water leave a residue that can cause irritation, clog pores and contribute to itchy, dry skin in children and adults. Softener water, on the other hand, is gentler on the whole family's skin and hair, so you can be sure baby's sensitive skin is getting the best water possible. Softened water can even soothe skin conditions such as eczema, while hard water can irritate it and cause flare-ups.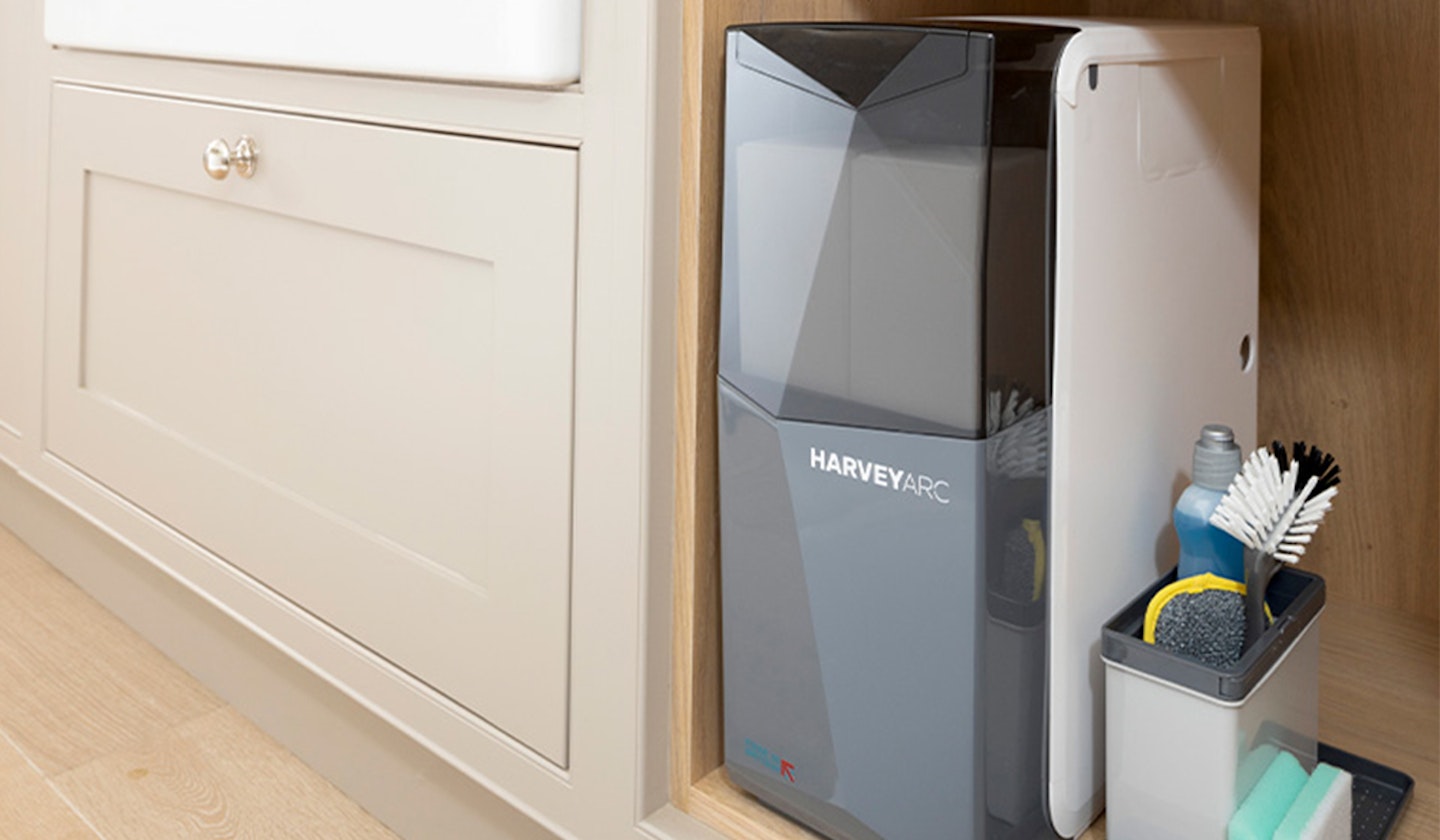 Softened water protects your home
Hard water leaves deposits on hair and skin, but it also leaves limescale around your home. It causes those unsightly streaks and stains in your bathroom and kitchen, particularly on glass, taps and showerheads, while behind the scenes, hard water can clog pipes and damage essential appliances like washing machines, so they're less effective and need replacing sooner. Harvey's innovative softener removes existing limescale and stops new build-up, protecting your home from water damage and giving you a shiny home with less time cleaning.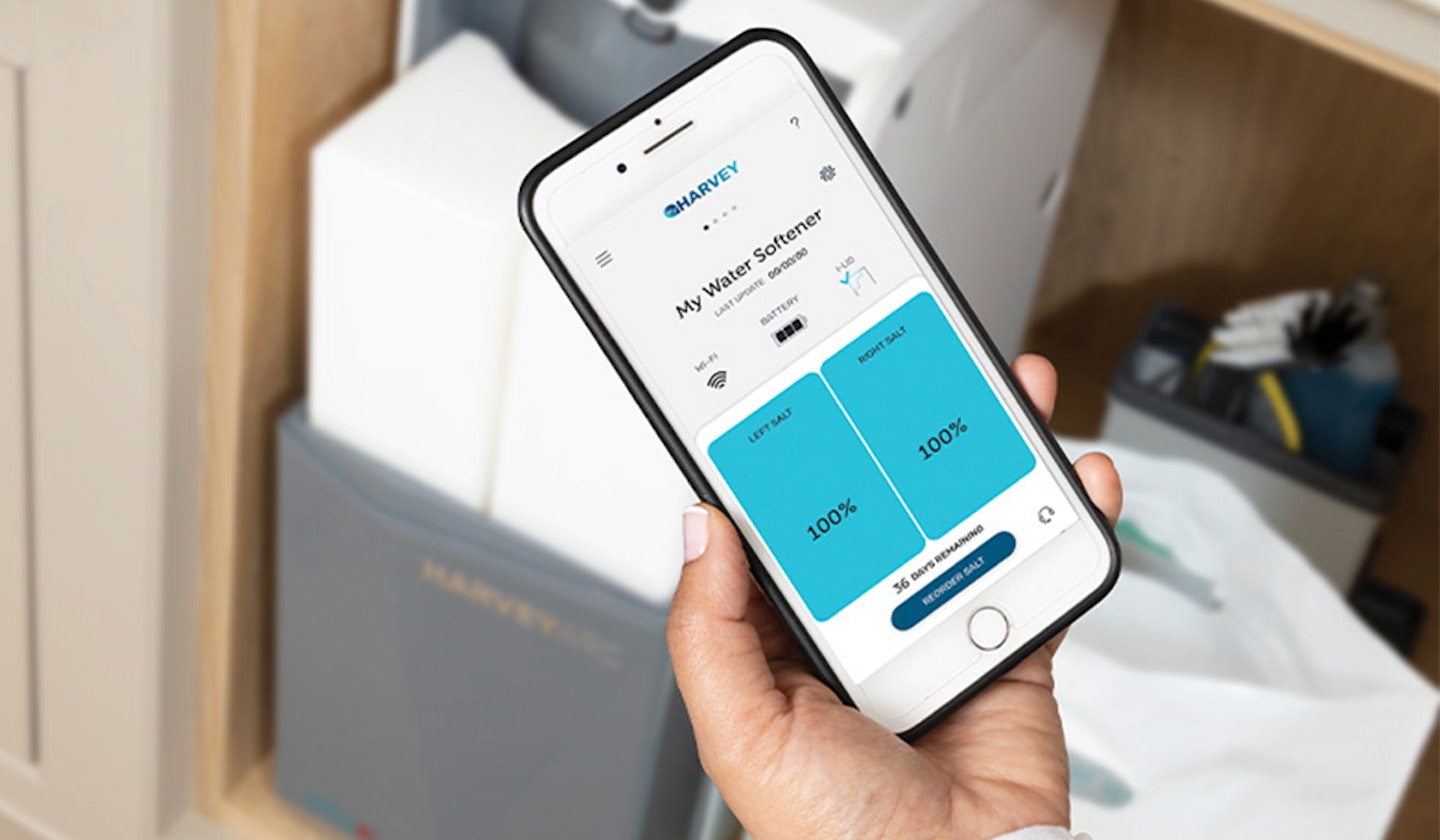 Softened water that's hassle-free
The Smart HarveyArc fits neatly under the sink and gives you an uninterrupted flow of softened water throughout your home. The WiFi-enabled lid automatically monitors salt levels and communicates with the myHarvey app via a simple dashboard so that you never have to manually check your softener again – simply top up with salt when you get a notification. Enjoying the benefits of softened water in your home has never been more convenient or hassle-free.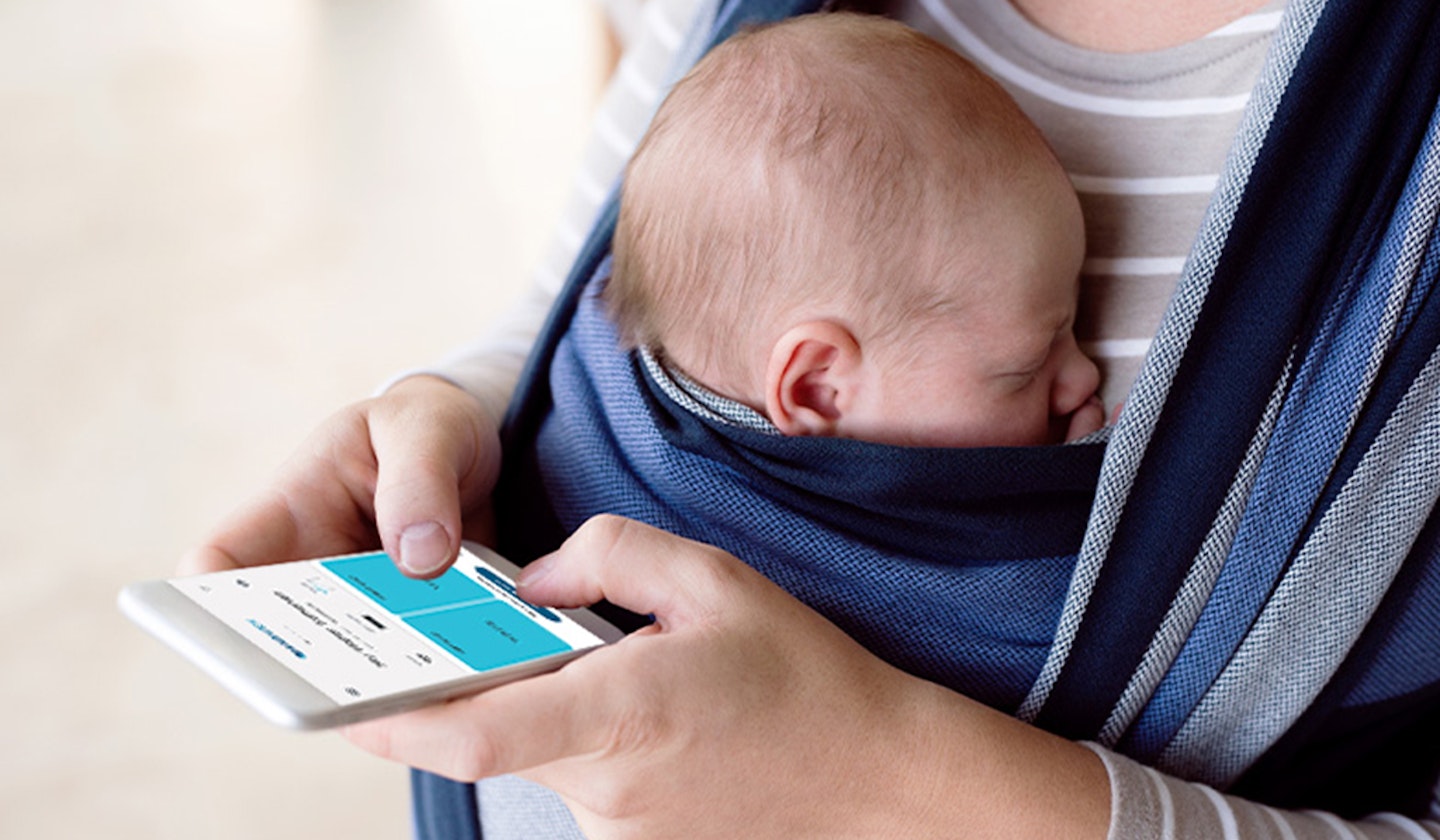 Flexible to suit you
Harvey's flexible payment plans mean that you can spread the cost over 18 months, interest-free. That means that you could be paying as little as £100 a month over 18 months, which is less than £3.30 a day. When you consider that your softener will last you 10 to 15 years and help make savings on cleaning products, energy bills and more, that's an affordable investment in your family, home and future.
Visit harveywatersofteners.co.uk/mother to find out more about how you could benefit from a softener and our flexible payment options.