Advertisement feature
As parents we want the best for our babies and toddlers, and one of these early big purchases is the pushchair. Our annual Mother&Baby awards, with hundreds of products tried and tested by real parents, offer a brilliant insight into new products and much loved favourites. This year, that coveted Gold in Best Pushchair went to the GetGo travel system from Micralite, and no wonder as it makes family adventures easier so you can get out and have more fun!
With an effortless one-second fold, GetGo is compact and easy to store, plus it has bags of storage for those parent and baby essentials. It has a lie flat, reversible seat and is car seat compatible, so you can get out and about with baby from day one right up until they're 22kg.
Our tester Lucy said: "With the GetGo I felt like I really could go out at a moment's notice for just a quick errand, and that I could easily put it up and get my son into it without any hassle at all. It can be put up and folded back down in the blink of an eye - it's almost as if the pushchair folds itself down for you!"
When you're not using GetGo, the compact, free-standing design will save space at home - and it even has a carry strap so you can sling it over your shoulder!
GetGo delivers on baby comfort too. Whether it's a walk in the park or trip to the coast, Micralite's go-anywhere pushchair guarantees the smoothest of rides.
Mum tester Abbie said: "The pushchair is incredibly lightweight and easy to handle. We live in a rural area and find that the pushchair is easy to manoeuvre on tracks and across uneven terrain."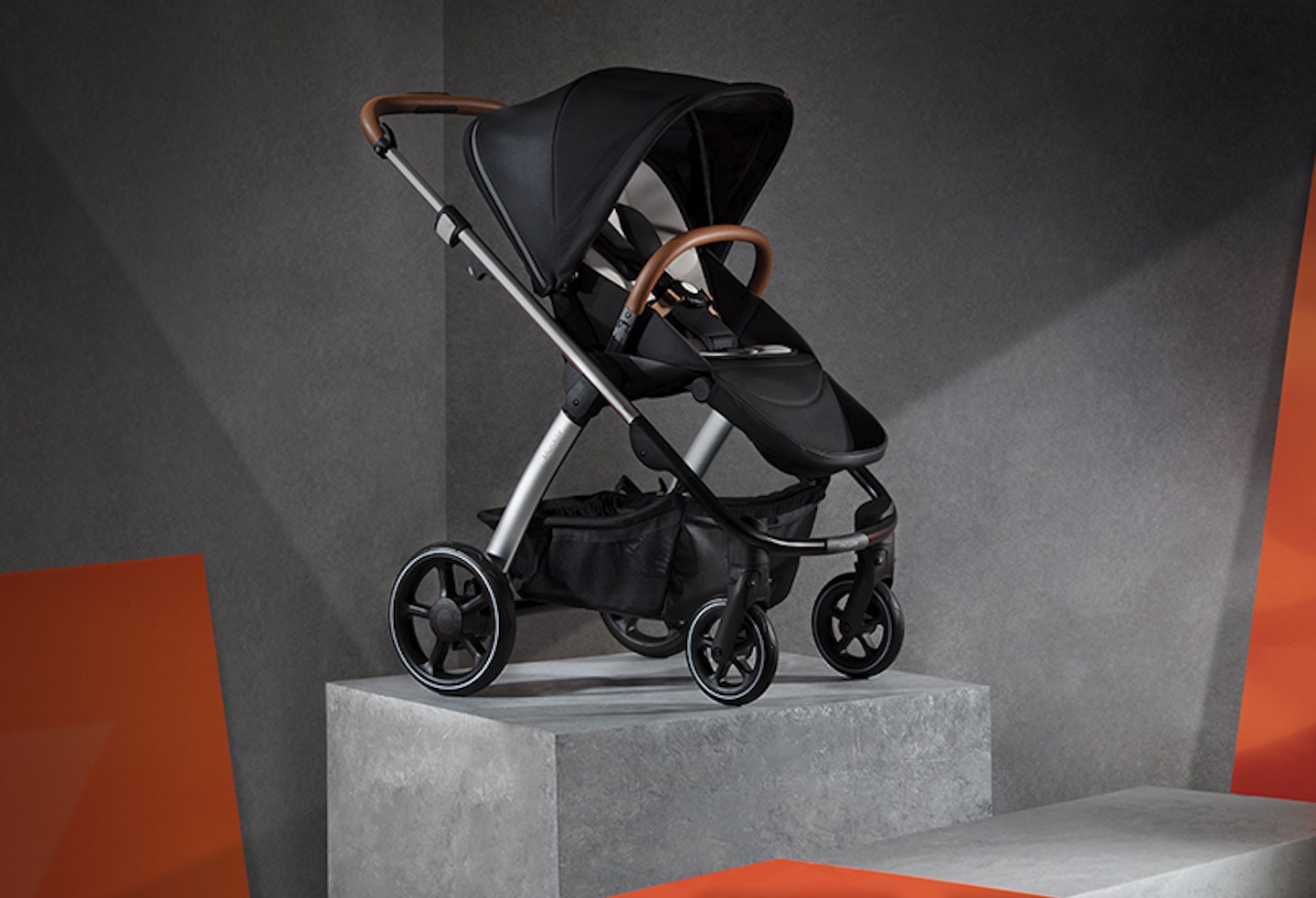 Dynamic 4-wheel suspension means minimal disturbance whilst little ones sleep, and they'll be comfy from head to toe thanks to the padded reversible seat liner and adjustable calf support.
GetGo's vegan leather telescopic handle has nine height positions, making it comfortable to push whatever your height. A cup holder is included and the large shopping basket offers plenty of space for items up to 5kg, with useful hidden storage pockets.
A stylish choice, GetGo combines black fabrics with a tan leatherette bumper bar and handle for maximum style. The fabrics are water-resistant too, while the hood offers UPF50 protection, so weather never stops play!
Lucy added: "The quality of this pushchair is wonderful and you can tell that a lot of thought has gone into its design. Not just how it looks, which is very clean and stylish, but also that it's been made with real mums and babies in mind."
A useful addition is the integrated, pull-out sunshade with ventilated sides, which pops back with a simple magnetic fastening. There's also an extra storage pocket on the back of the seat to keep essentials within easy reach.
GetGo can be purchased with an optional carrycot, suitable from birth up to 9kg. The carrycot is lined in super-soft naturally anti-bacterial bamboo fabrics, with a zip-on apron and integrated pull-out sun visor. It's also compatible with the Silver Cross Dream i-Size and Simplicity Plus car seats to create a convenient travel system.
Mum tester Emily said: "I would certainly choose this pushchair above all others, as I found it to be incredibly lightweight, stylish and easy to use. It is a dream to push across all terrains, even with a heavy two year old in it. This pushchair truly is a great all-rounder."
At just £395 for the pushchair, with great value bundle options available, GetGo offers style and practicality at an affordable price, so there's more £££s in your pocket to spend on fun and adventures.
Read more about what our real parent testers thought of the GetGo.