Advertisement feature
At this year's Mother&Baby awards, it was no surprise that Joie, a company known for its high safety standards got a spot on the podium in not one but three of our most coveted categories, with a Silver Best Highchair, Silver Best Newborn Car Seat and Gold in Best Baby/Toddler Car Seat.
multiply™ 6in1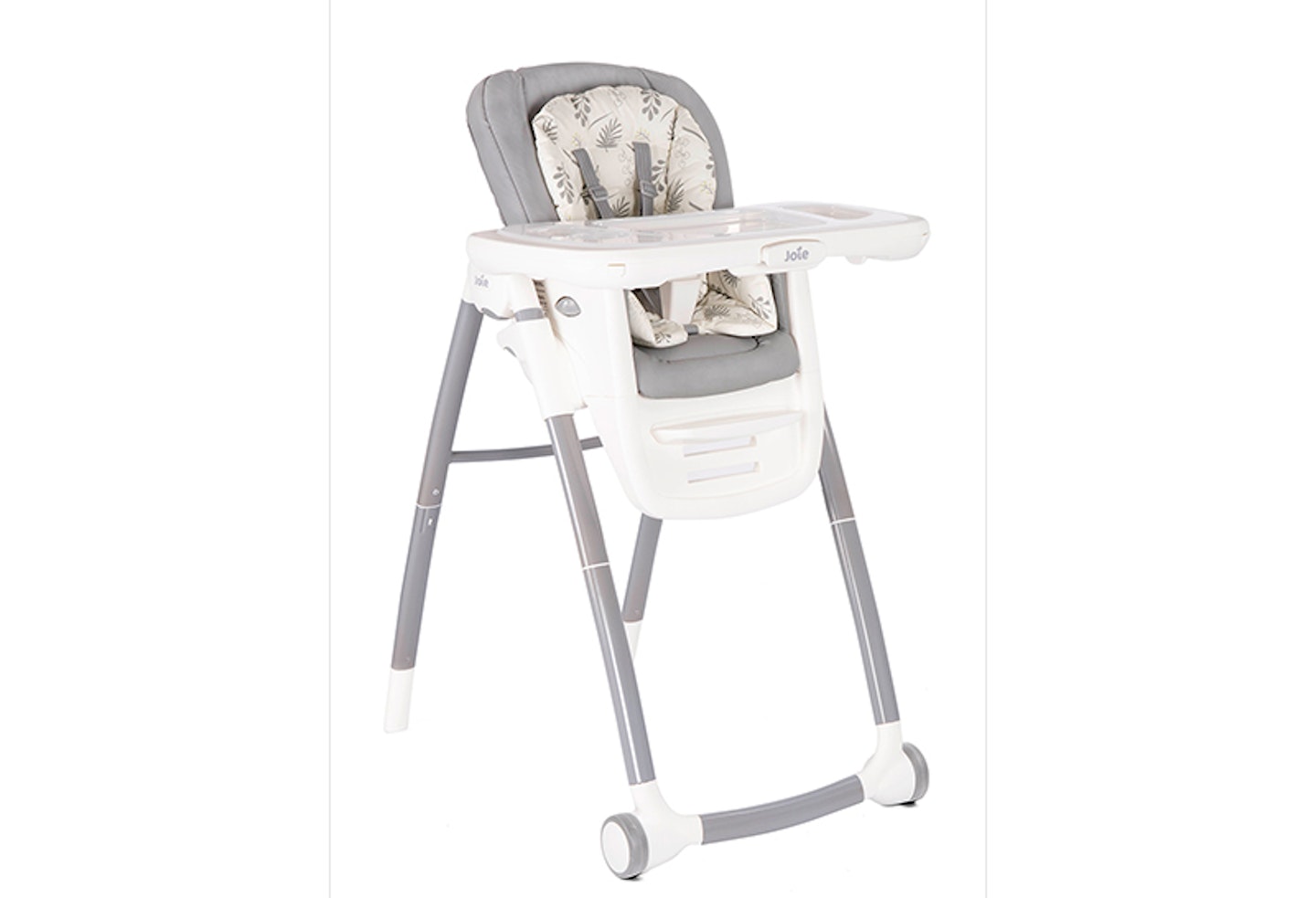 From eating in to dining out to a table for one, this multi-tasker takes the cake. 6 modes include baby highchair, traditional highchair, booster, portable booster, toddler chair and play table. All ingredients cleverly re-mix into a perfectly sized and suited mini-table designed for toddler's playtime, art time and, dream away time. With a quick tuck away and tidy up design, the compact, freestanding fold of Multiply 6in1 lets it neatly slip into small storage spaces, and easily travels along to dinner dates when in booster mode. Height adjusts to fit quickly growing little ones and to fit varying table and island heights with a total of 5 height adjustments.
Tester Katie said: This product is a dream. 6 items in 1, and converts so quickly between them all. I kept it as a table and chair throughout the day, and both my toddler and older child love to use it for snacking, drawing, reading, and even just to sit in and chill out. At mealtimes, it quickly converts back to a high chair.
i-Level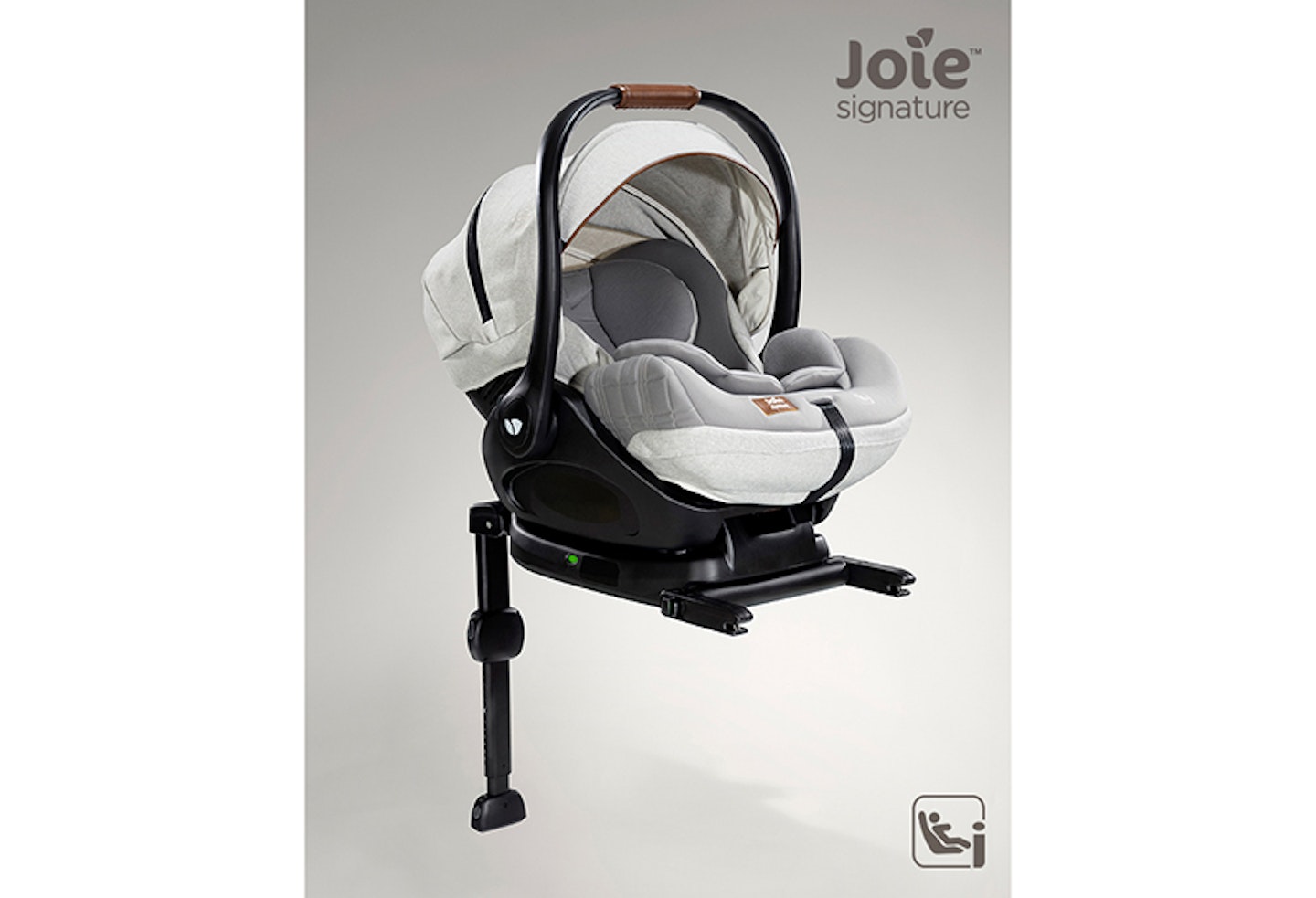 Meet the travel companion that was dreamed up for smoother shuteye on the open road. This lie-flat lounger is made for safe spines and easy breathing. The Joie Signature i-Level™ is extra i-Size safer than ever, thanks to the latest i-Size safety upgrades like exclusive side-impact certification and ISOFIX only install, both your baby and your mind can rest secure. I-Level cleverly converts to a lie-flat lounger with a deep 157° ergonomic recline, providing better oxygen flow for safer snoozing on the go. Ensure every adventure stays on the safe side with exclusive Tri-Protect™ headrest featuring Intelli-Fit™ memory foam that's engineered for optimal head and neck security.
Mum Charlotte says: I definitely recommend this product - Joie products are always of great quality. This car seat looks as beautiful as it feels and is lightweight compared to some other car seats I have lifted in the past with my previous daughter, which is great when you're trying to carry in multiple things from the car! The lightweight seat and great, stylish design makes this car seat a winner in my eyes.
i-Spin Grow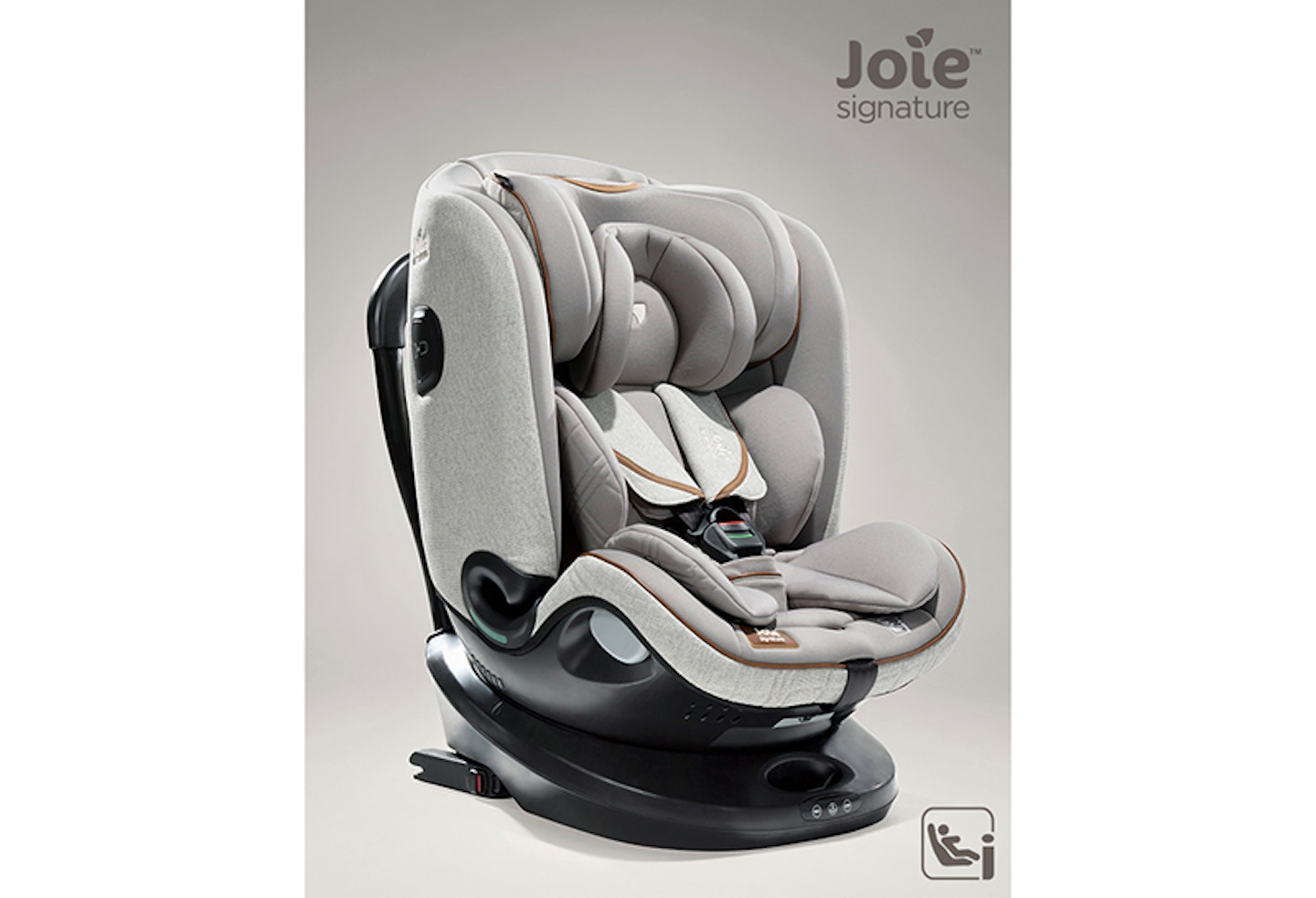 Meet the first-of-its-kind wunderkind that's i-Size certified, spins 360°, and made to last for years of "Are we there yet?". As your child changes and grows up to 125 cm (that's about 7 years old!) their seat will keep up and keep them secure with i-Size safety upgrades proven by the most advanced crash tests. This state-of-the-art Tri-Protect™ side impact protection features high-tech Intelli-Fit™ memory foam to absorb the shock of collision, shielding fragile heads and necks during a crash. I-Spin Grow™ from Joie's Signature range, eliminates the hassle of reinstallation and ensures that the seat is doubly secure with ISOFIX connection and a sturdy top tether that holds fast to the integrated rebound bar, fixing the seat firmly in place for years of growing adventures. Put a smooth spin on buckling in with a one-hand rotation that turns your child towards you as you fasten the harness, and custom sound and light display tells you whether any aspect of the installation has gone awry, so you'll always be certain that your child's seat is secured correctly.
Reviewer Claire said: This car seat makes life so much easier for parents. Being able to spin the car seat round means no awkward angles to get baby/toddler in. Baby looks comfy in the seat, plus it is easy to tilt when the baby is sleeping without waking them up. Definitely one to recommend.