Advertisement Feature
As winter creeps around a lot of us start thinking about ways we can protect our family, from wrapping them up warmly in coats and scarves, to supporting their immune systems.
In the hot seat this month and straight from Mother&Baby's Editor's shopping basket, Stephanie Anthony shares her pick of Sambucol's range of family immune health vitamins available on Amazon.co.uk.
About Sambucol
Sambucol is the original black elderberry brand, introduced 30 years ago by a leading scientist who discovered the antioxidant power of black elderberries. Since then, Sambucol has evolved combining the powerful little berry with even more supercharged immune ingredients such as *vitamin C and vitamin D in a variety of delicious formats suitable for the whole family.
Sambucol Baby gives a helping hand in ensuring your baby develops a healthy and strong immune system. The baby-friendly formulations include the natural goodness of Black Elderberries plus vitamin C, with the Baby Powder also including Vitamin D, as the perfect way to care for their immune system throughout those crucial early years of a baby's development.
The Baby collection includes two easy-to-use formats:
**Sambucol Baby Drops 6+**months
The Baby Drops are a tasty berry flavour, and each tincture bottle comes with a baby dropper which can be easily dispensed directly into your baby's mouth or mixed in with cold/lukewarm water, milk, juice or even blended into your baby's food.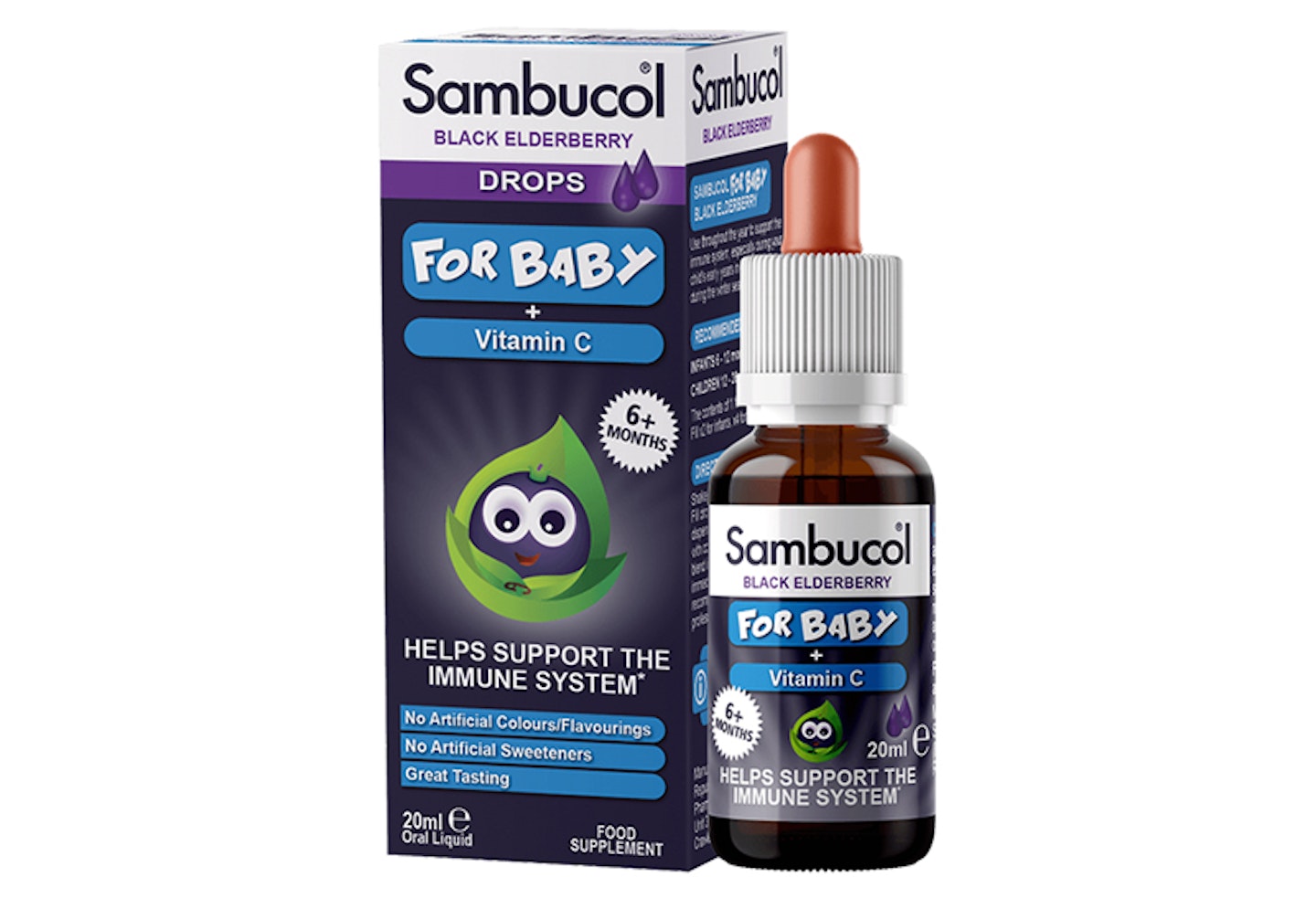 Sambucol Baby Powder 6+months
These unflavoured, single-serve powder sachets are perfect for on-the-go and can be easily dissolved into lukewarm water, milk, juice and even blended into baby food, going unnoticed due to its neutral flavour.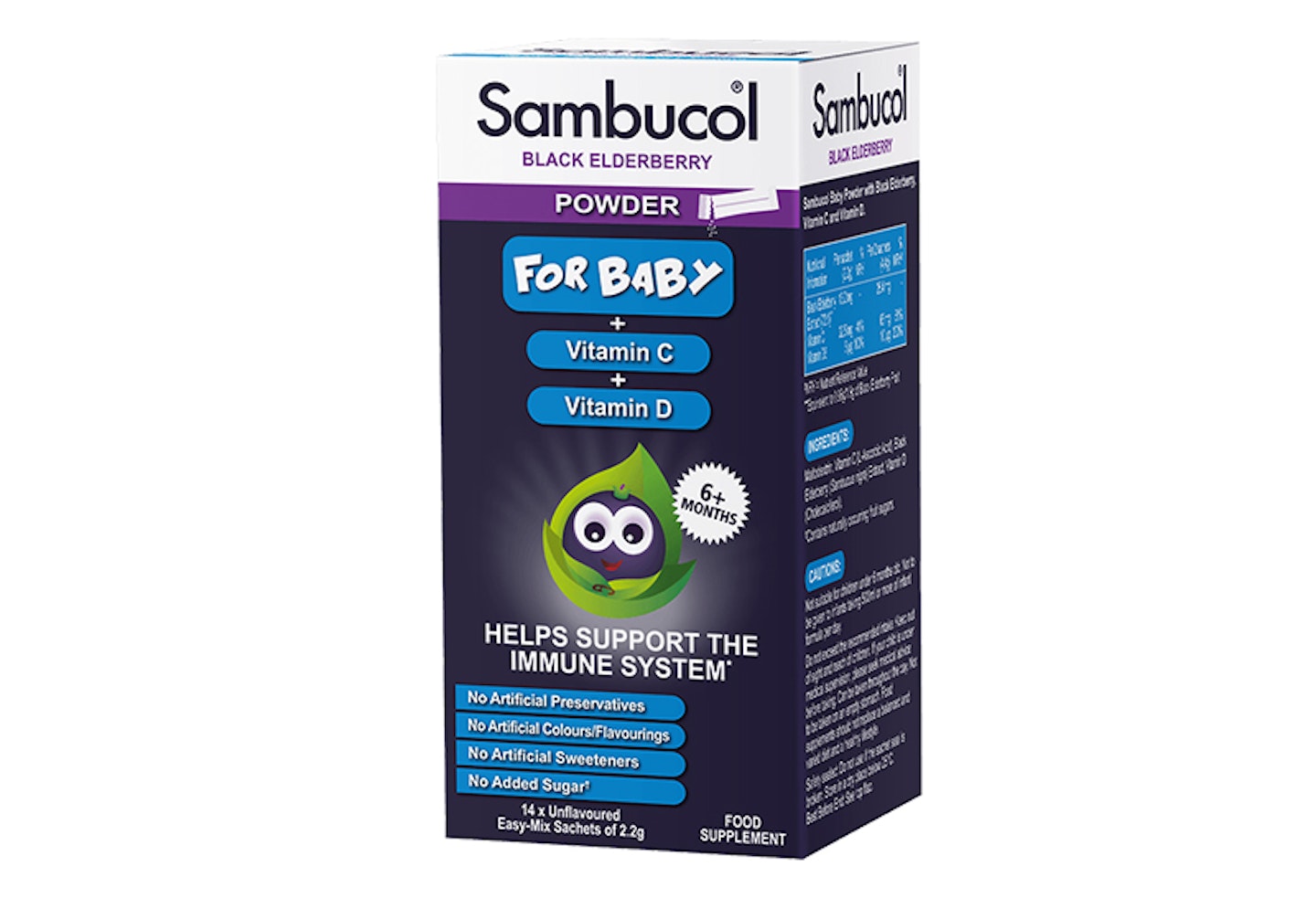 The Sambucol for Kids range is a delicious child-friendly formulation containing the natural goodness of Black Elderberries, as well as Vitamin C, to help support growing immune systems. It is the perfect support for everyday immune health, especially during Winter.
The Kids collection includes three delicious formats:
Sambucol Kids Liquid 1+ year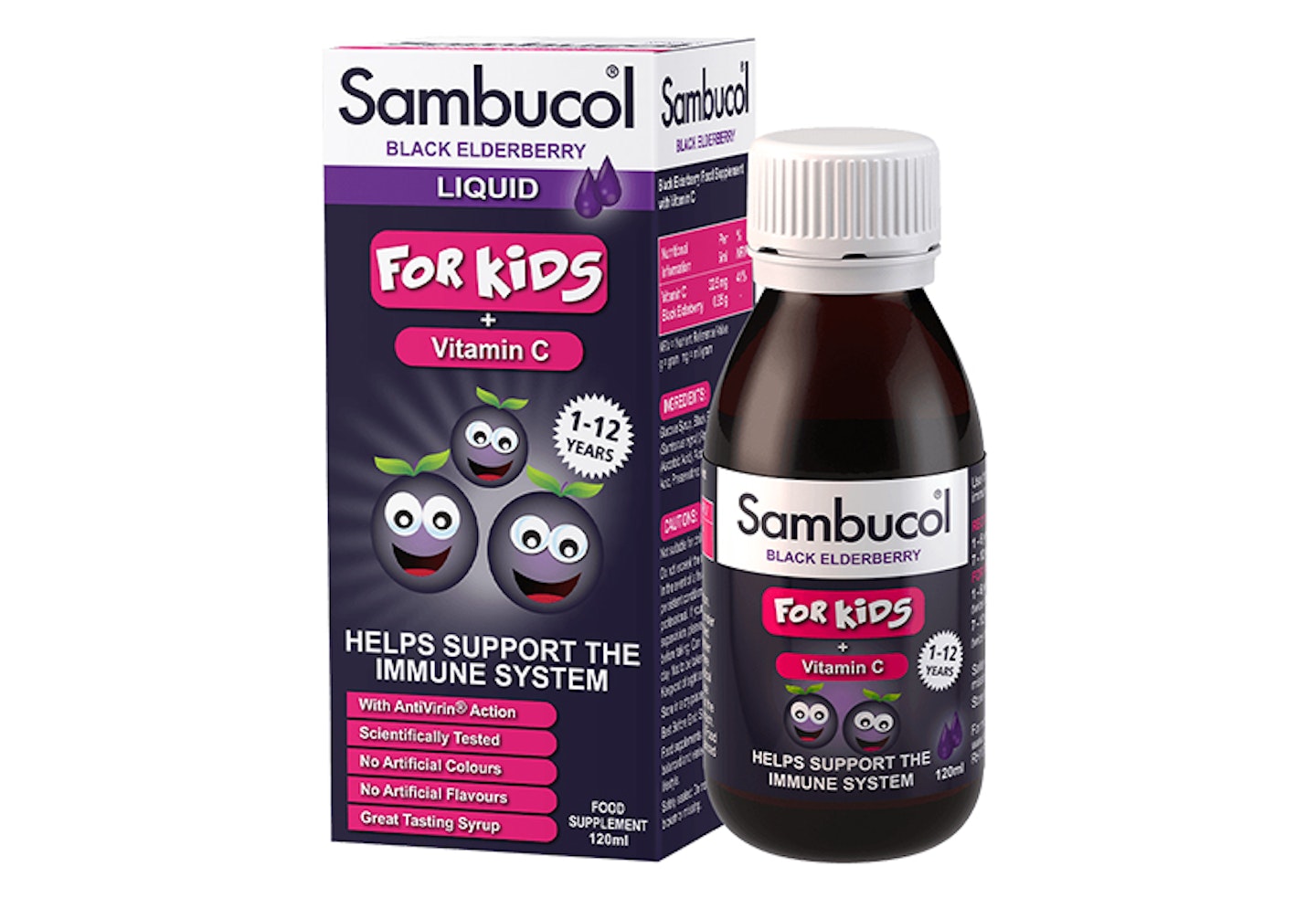 Sambucol Kids Gummies 4+ years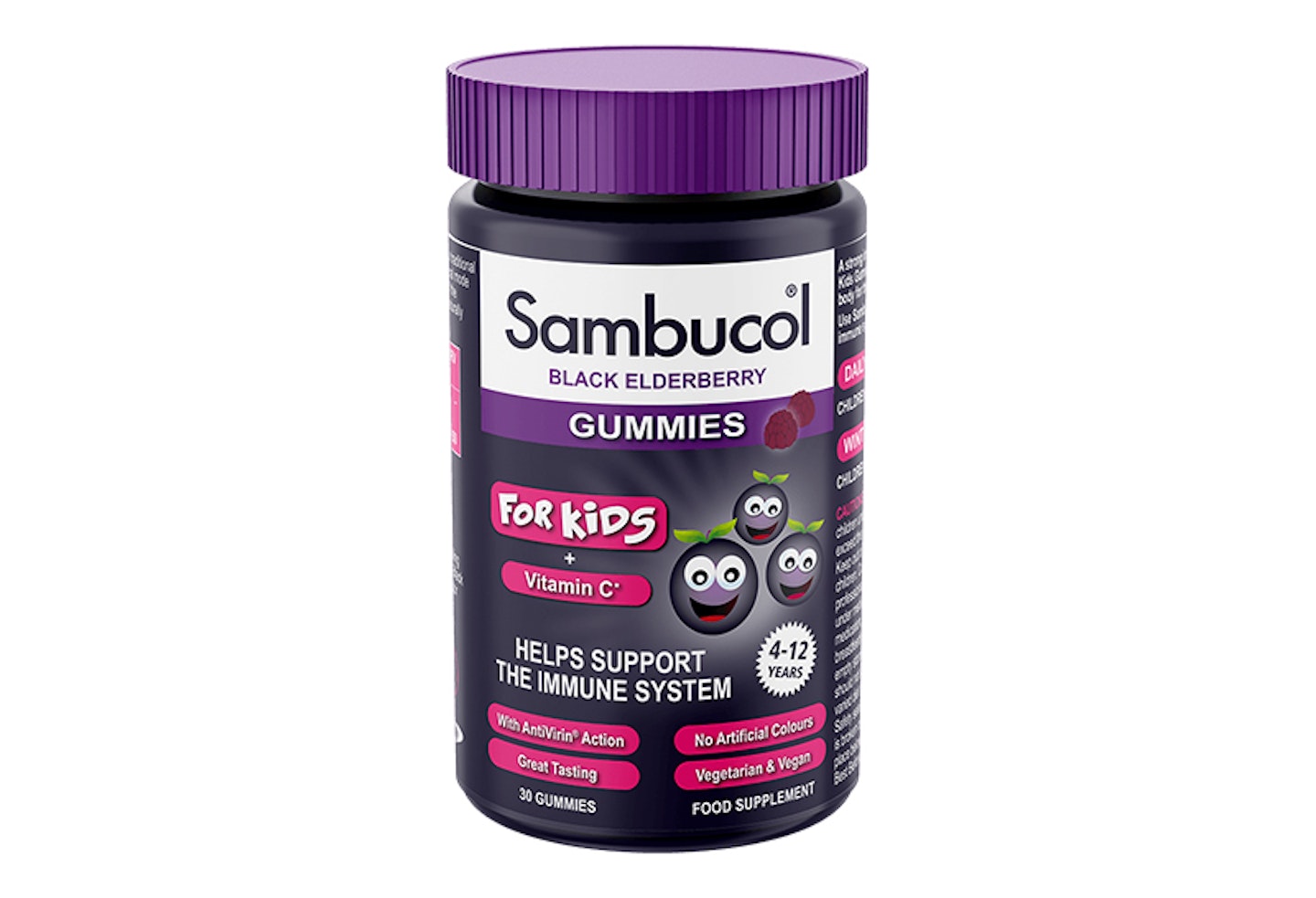 Sambucol Kids Teddies 4+ years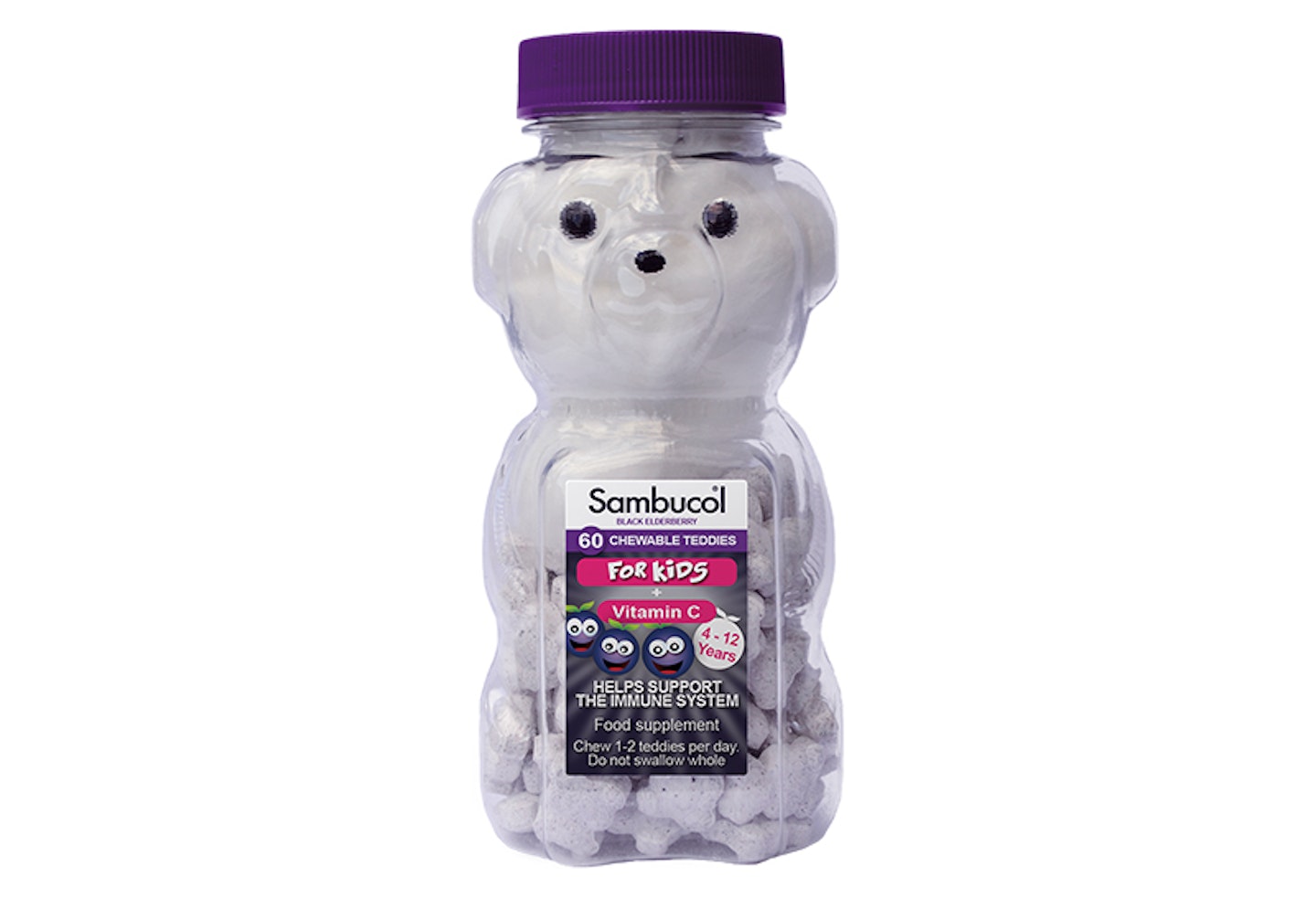 Sambucol Immuno Forte Liquid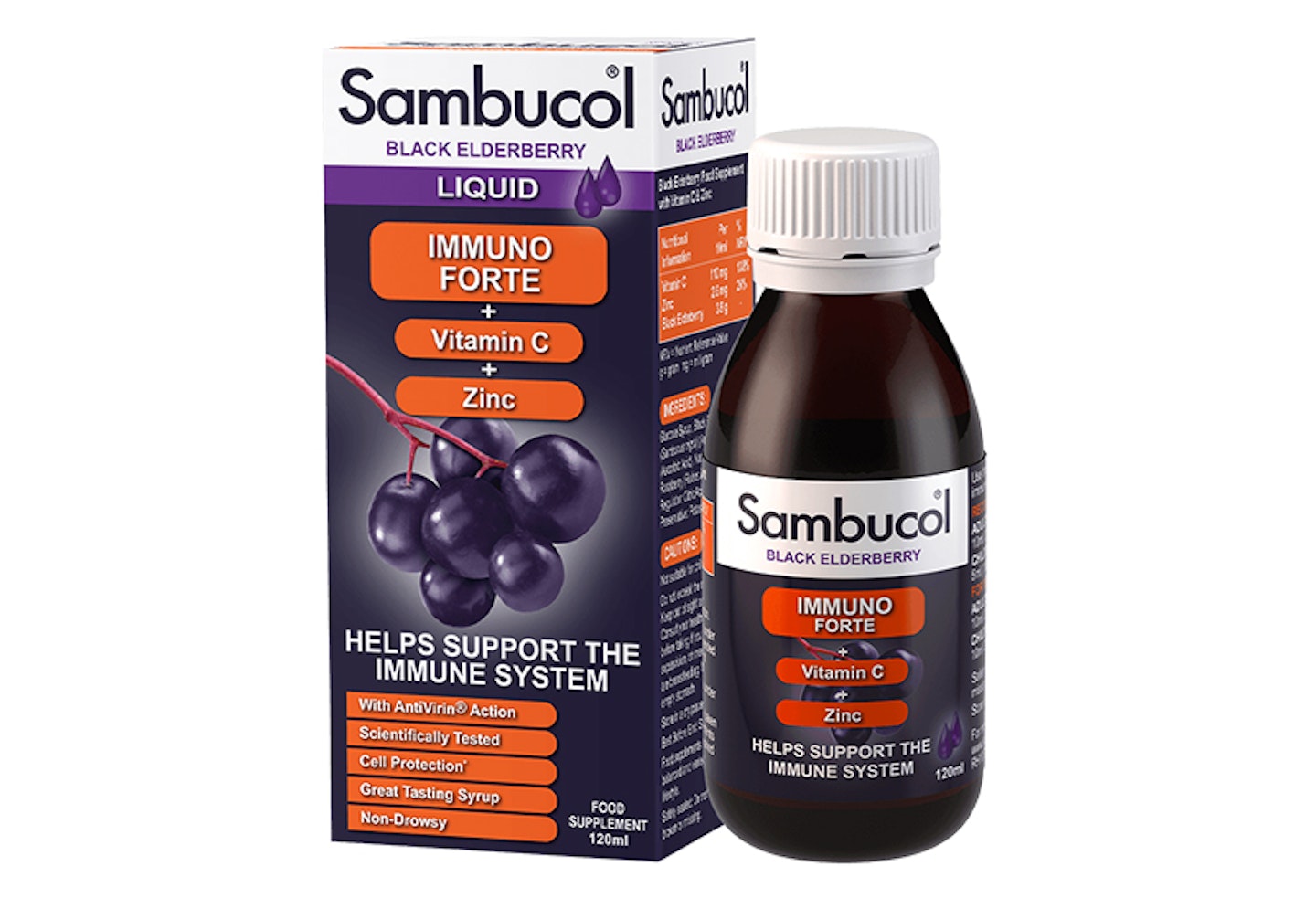 This best-selling Immuno Forte formulation provides you and your family with the goodness of the original Sambucol Black Elderberry juice plus Vitamin C and Zinc for all-year-round immune system support, especially during winter. Immune Forte is also available in tasty berry flavour Gummies.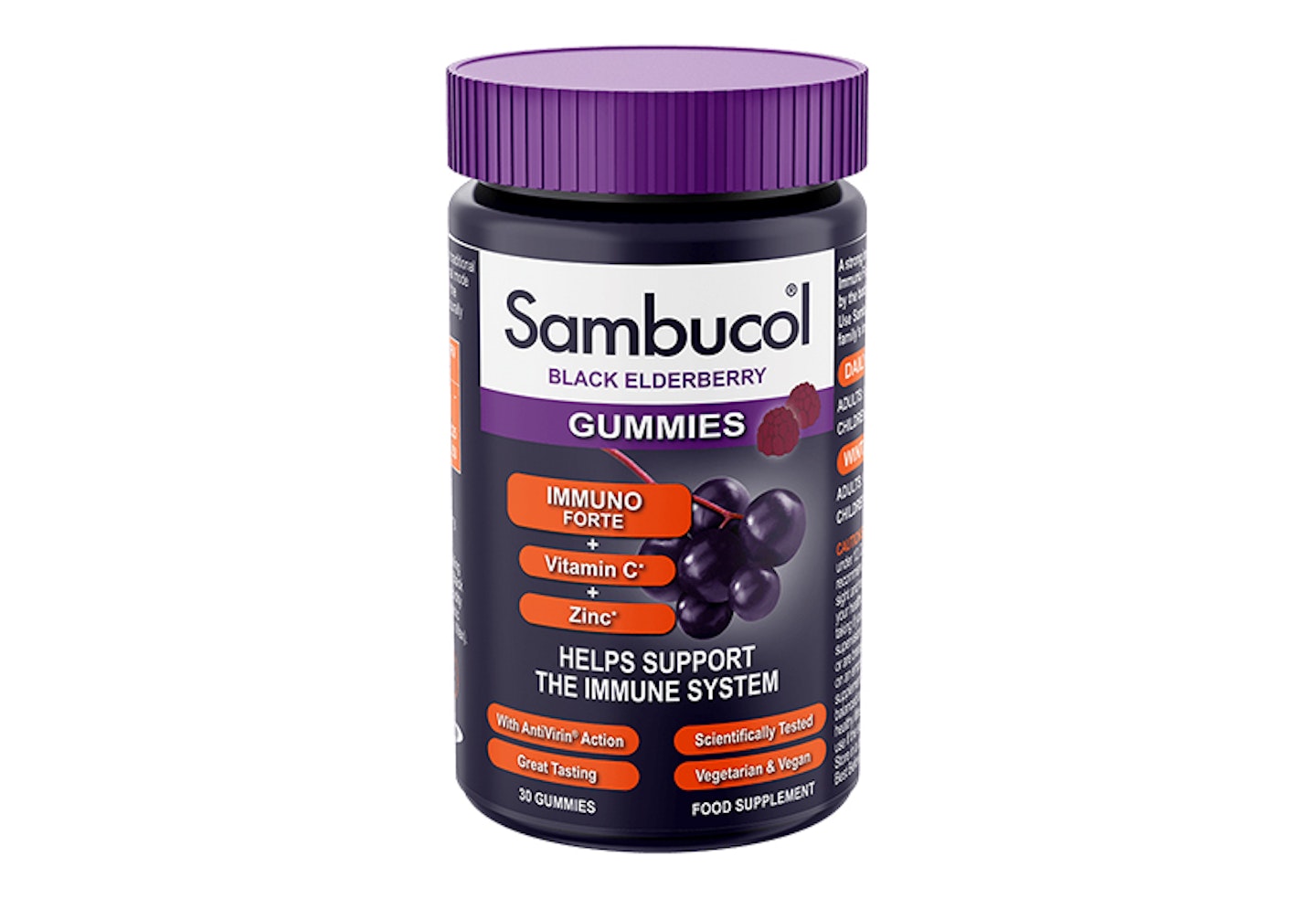 Sambucol Extra Defence Liquid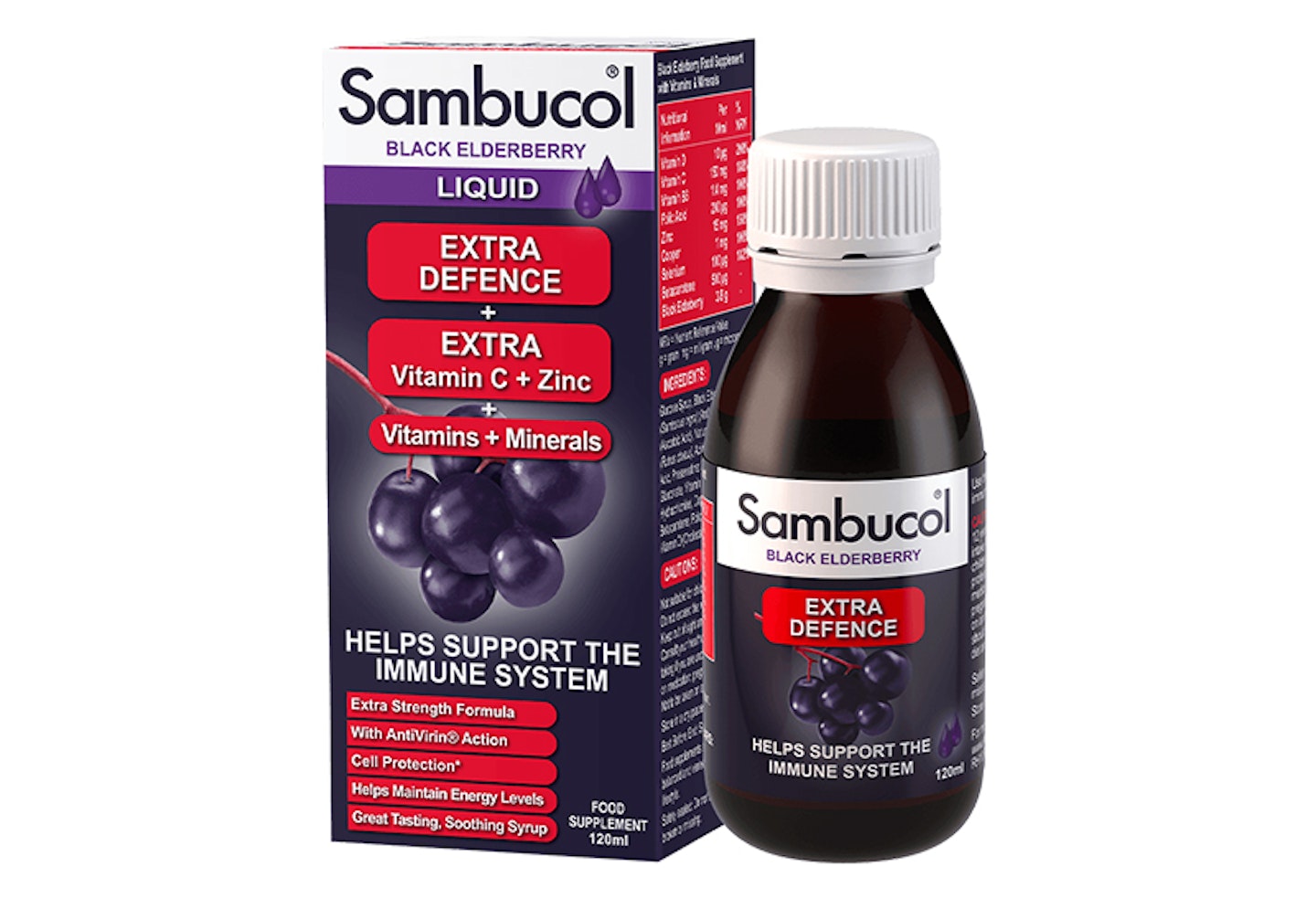 Sambucol's strongest formulation is a great protector for when you need to care for your immune system the most. It contains all the goodness of the original Black Elderberry juice as well as Vitamin C, Vitamin D, Vitamin B6, Copper, Selenium, Folic Acid, Betacarotene, and Zinc, to reduce tiredness and fatigue.
*Sambucol contains vitamin C which contributes to the normal function of the immune system.