Living in the UK, rain is something we're all pretty used to. It's likely you'll already have an umbrella at home ready to go when the rain starts to pour. But what about your child?
While we adults may grumble when the heavens open, our kids are a little more excited. Especially when teamed with the possibility of jumping in puddles! You may have wrestled your youngster into a raincoat, waterproof trousers and wellies, but giving them their own personal umbrella is an additional way of protecting them from the elements.
One way of ensuring they actually carry the thing rather than palm it off on you is to ensure it oozes fun. That means bright colours and fun prints and patterns. After all, who wants a boring brolly? The children's umbrellas featured in our round-up are all easy to use for your child, effortless for them to hold as well as being weight appropriate for their size.
The best children's umbrellas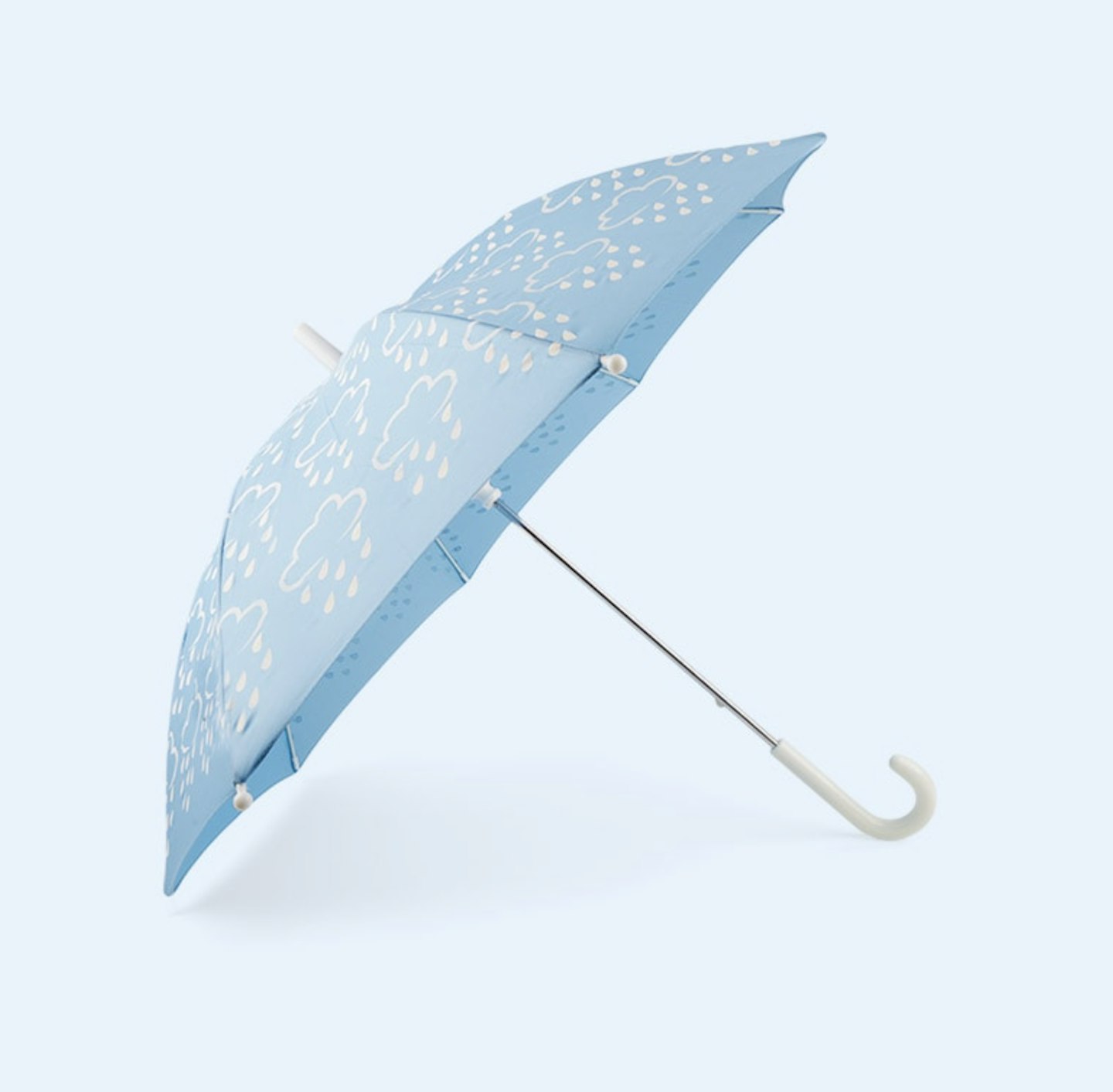 1 of 8
Grass & Air Colour-Changing Umbrella
This popular children's umbrella features a raindrop pattern, which changes from white to multi-coloured as the water hits the fabric. It then changes back to white when it dries, ready for the next time. The curved handle is easy for smaller hands to grip, and the firm velcro fastening keeps it closed.
Review: "Our granddaughter has the navy colour changing wellingtons, which she loves, so we bought the umbrella to match for her 3rd birthday. As soon as she realised what it was, she did a little dance of excitement! She very quickly learned how to open and close it. The fittings on the end of the spokes make it very safe for a child to use."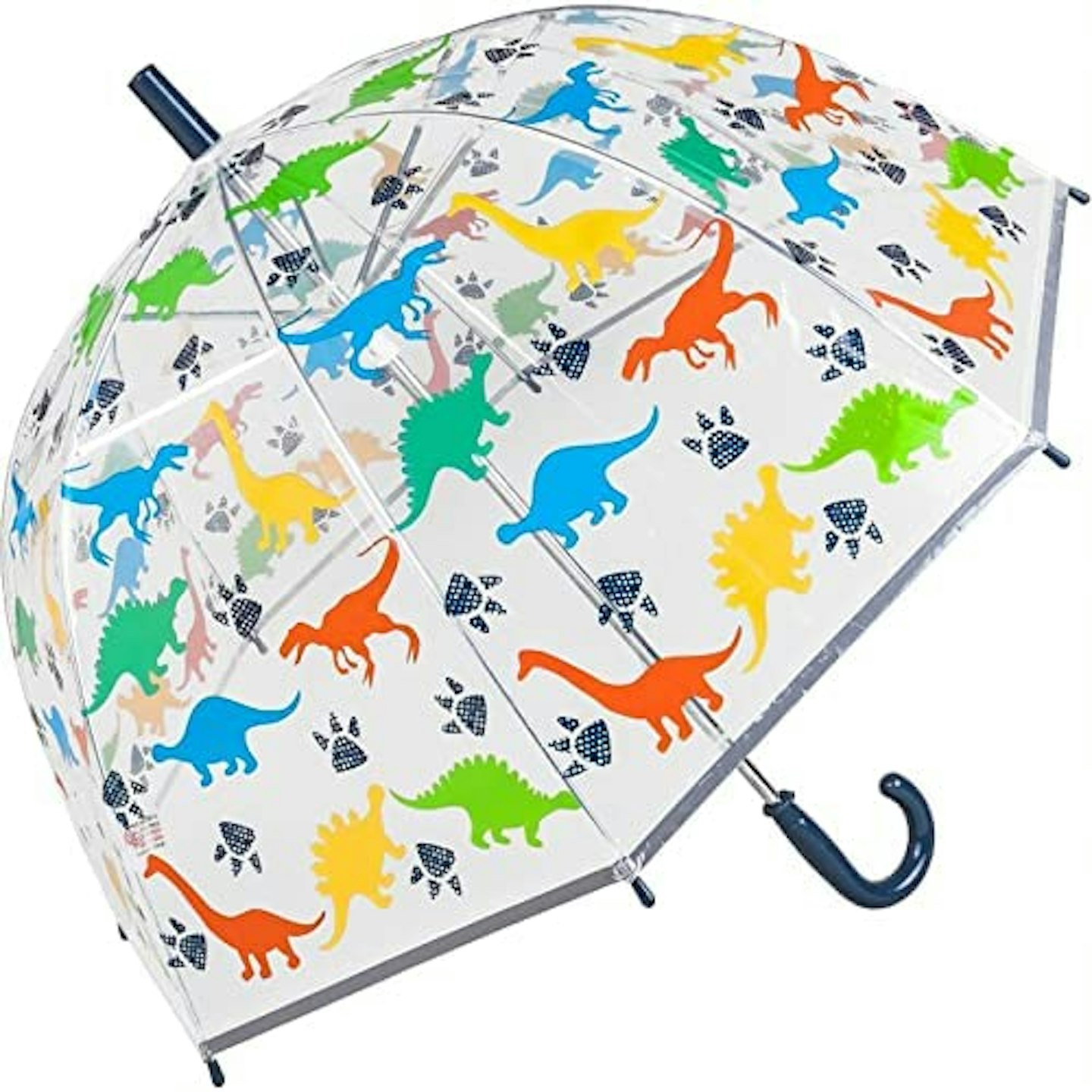 2 of 8
Childrens Dinosaur Clear Dome Umbrella
One for the dino obsessed child in your life, this umbrella has a press and slide button to open. The crook handle's durable plastic makes it easy to carry. We also love that there are see-through panels with reflective strips.
Canopy when fully open: 72cm
Closed Length: 66cm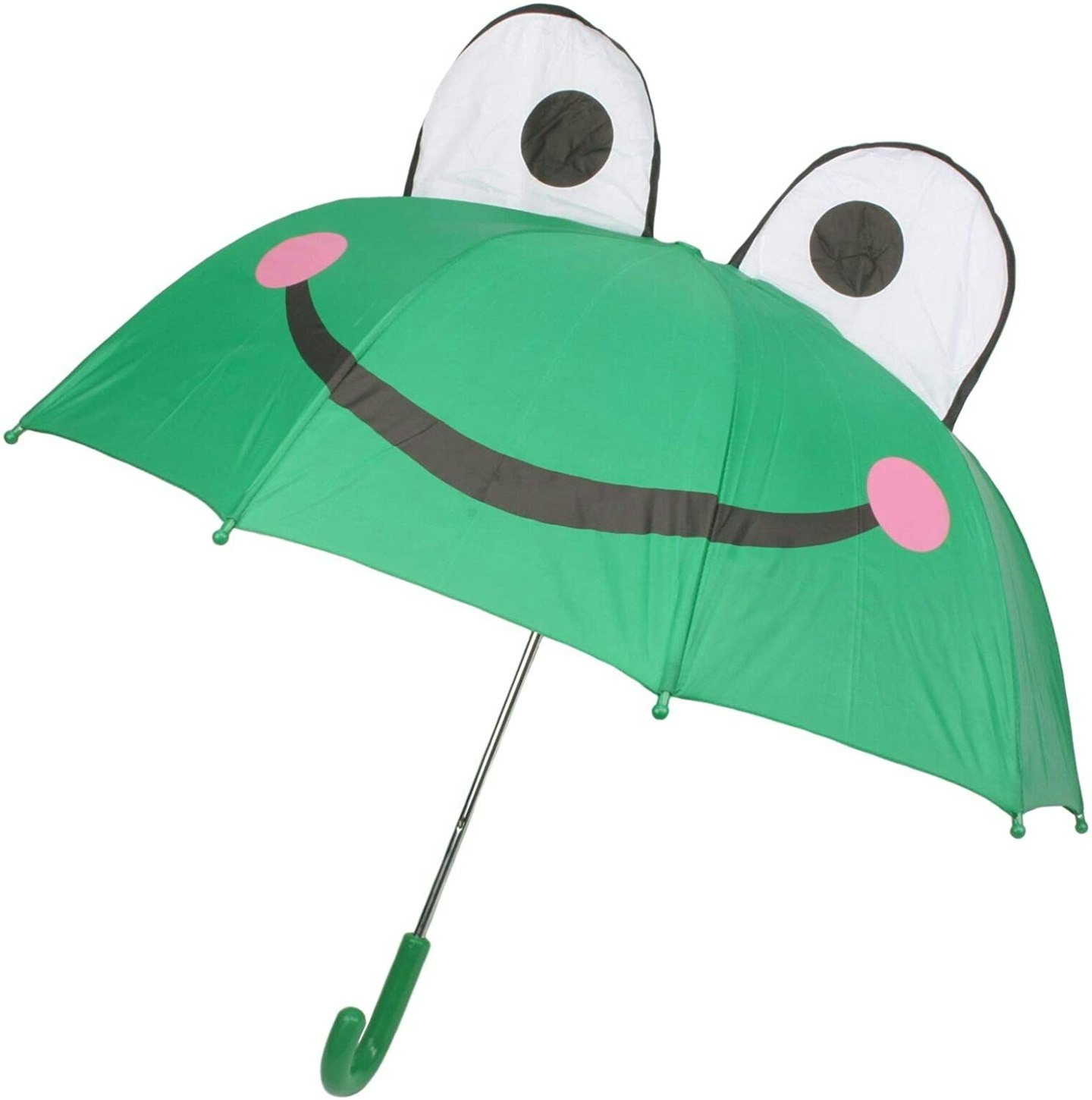 3 of 8
Gimbles® New Drizzles Kids Childrens umbrella
This 3D dome umbrella in the form of a frog will make any youngster beam with delight. 
Review: "My daughter loves this umbrella. It's a good size and well made. Would recommend."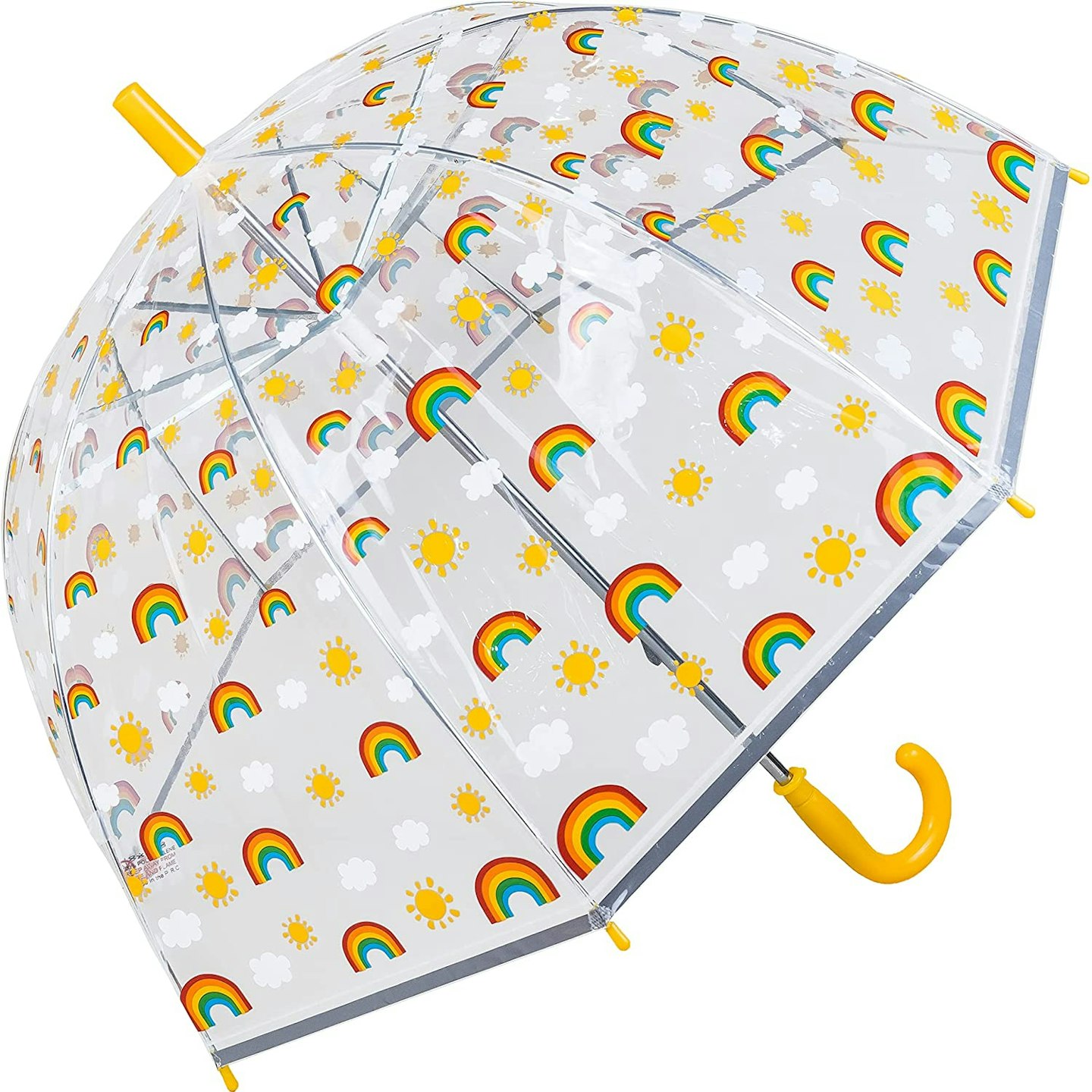 4 of 8
Kids Clear Dome Umbrella with Rainbow Pattern
We all know what happens when it rains and the sun shines! This rainbow dome children's umbrella has a small crook handle to make it easy for your child to carry.
Canopy when fully open: 72cm
Closed Length: 66cm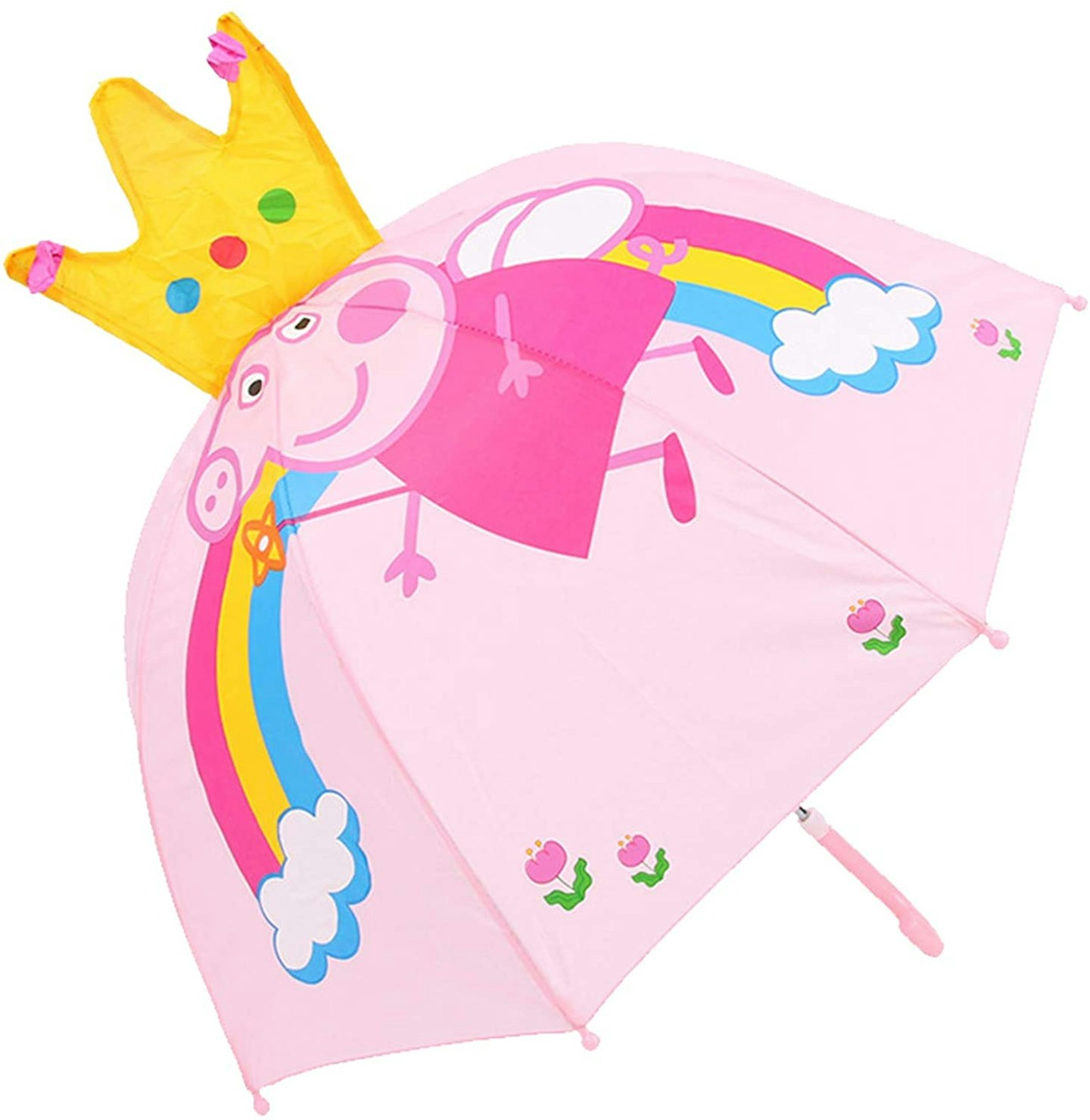 5 of 8
Peppa Pig OLELE-Kids Umbrella
Peppa lovers will adore this kid-sized umbrella complete with a 3D crown. Offering 100 per cent protection from rain and 95 per cent UV protection, it has a curved handle that's easily hung and a wrap-around Velcro closure for tidy storage.
Canopy width when fully open: 28-inches
Review: "My autistic son absolutely loves his umbrella! We cannot get him to wear hats/hoods due to his sensory needs but now he uses his umbrella whatever the weather! Hoping it remains as durable."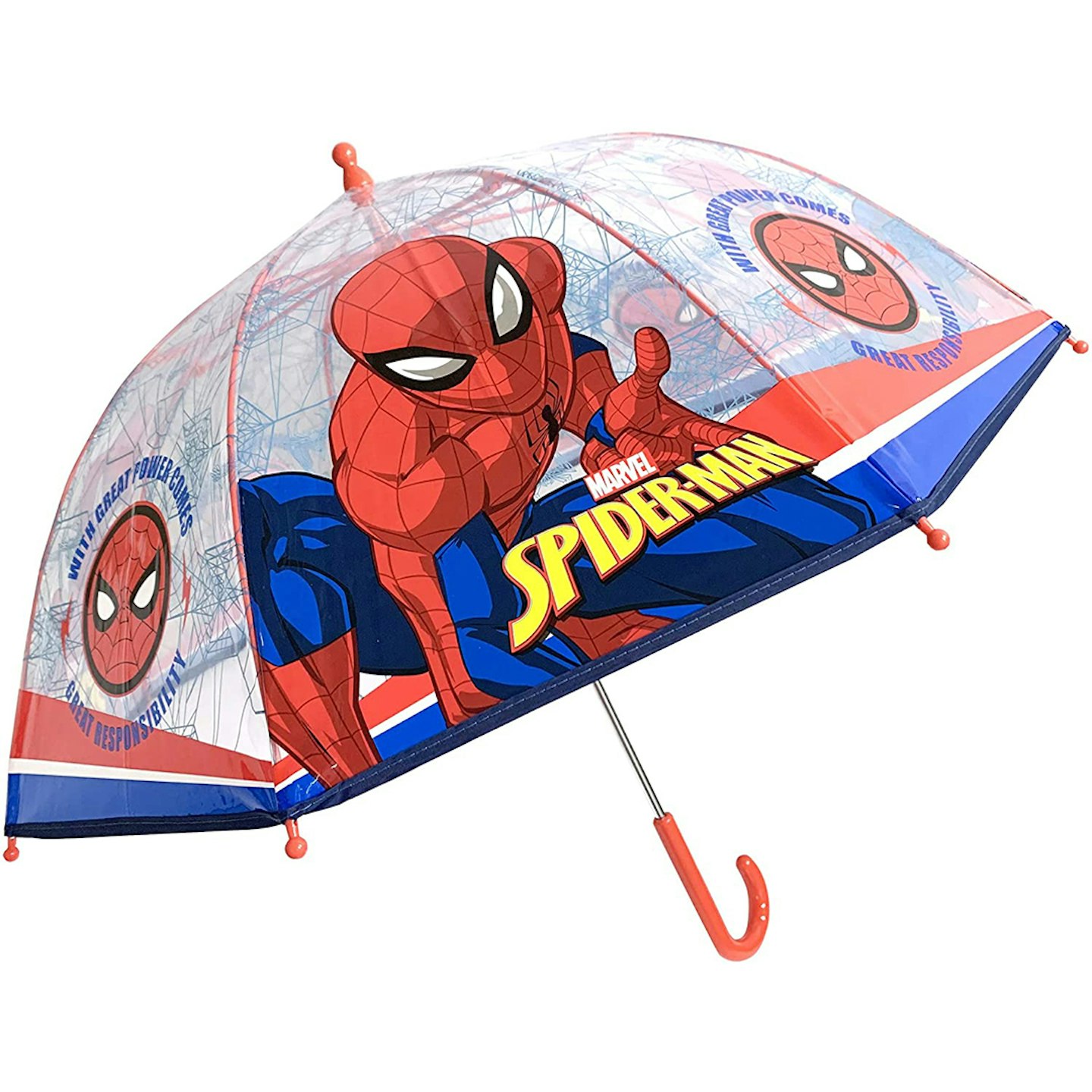 6 of 8
Marvel Spiderman Umbrella
This children's umbrella has eight transparent panels featuring Spiderman graphics and a button fastener to effortlessly close it.
Closed Length: 45cm
Review: "This is a umbrella for my 5-year-old boy. He has been taking it to school and using it regularly. It has been durable, sturdy and easy for him to use and hold and has his favourite character on it."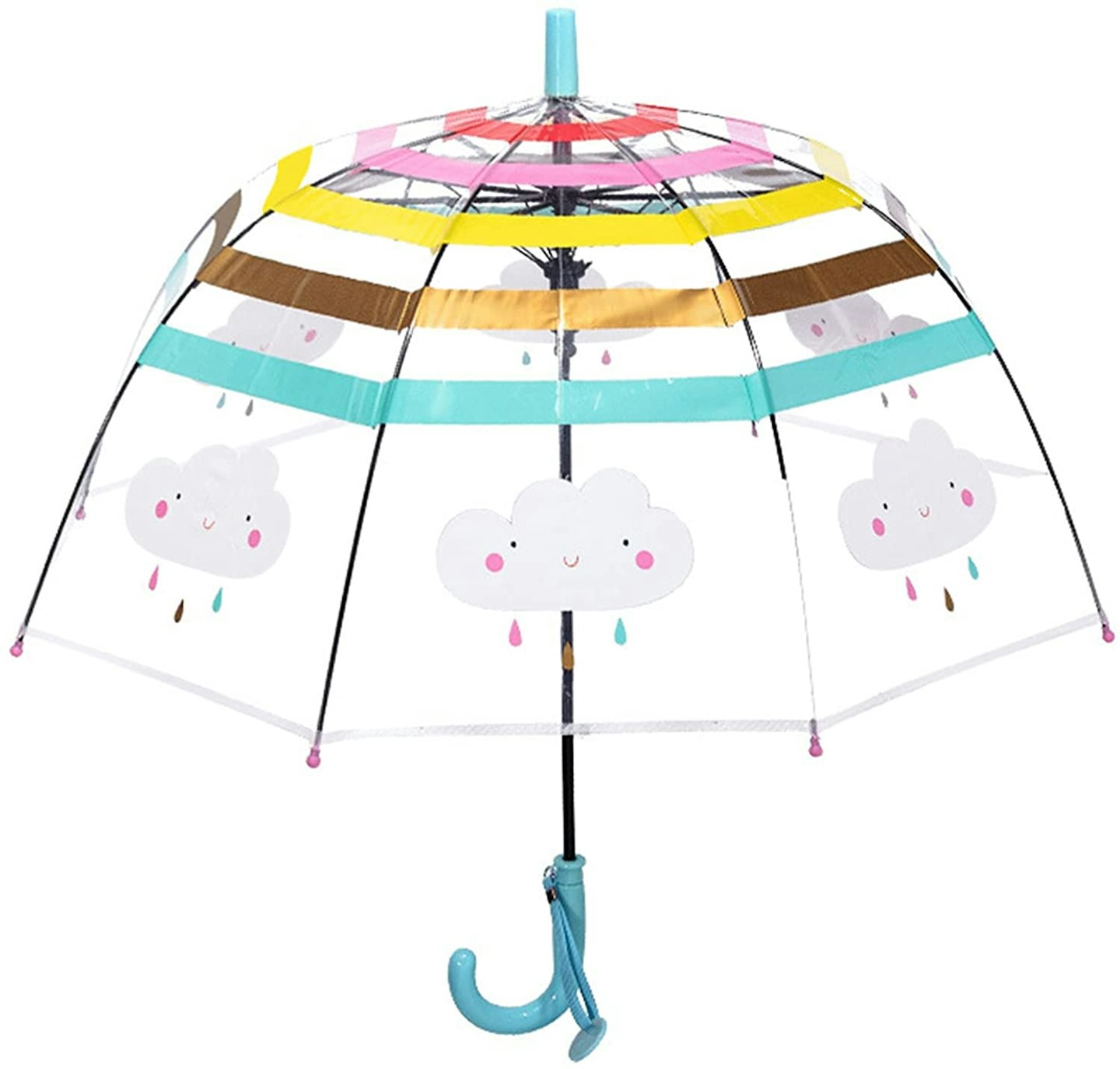 7 of 8
AK-XING Children Umbrella
With an environmentally-friendly plastic head, this pretty dome-like umbrella can withstand strong wind and rain. The canopy is transparent, meaning your child's vision isn't blocked when walking.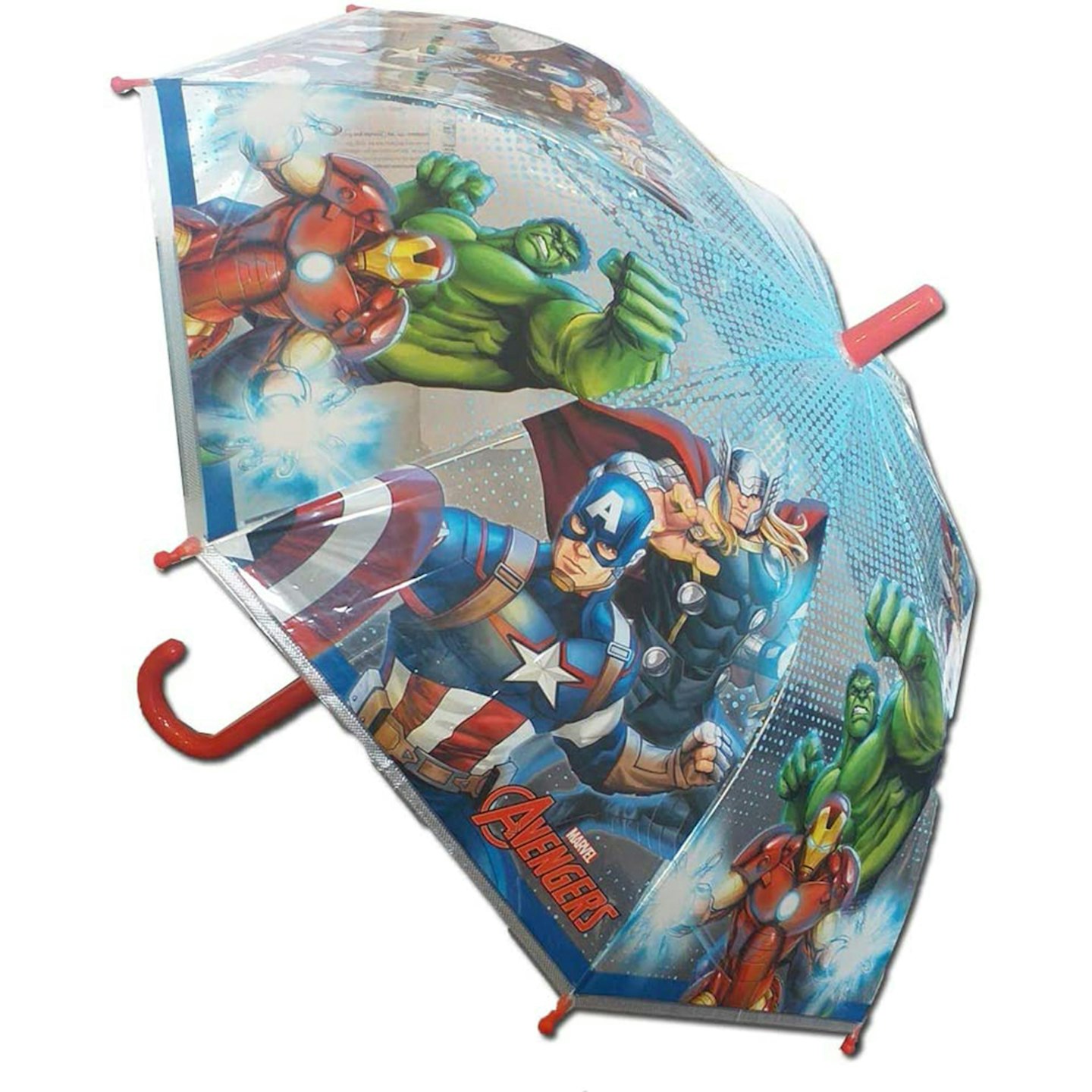 8 of 8
Umbrella Marvel Avengers
Avengers assemble! Any Marvel fan will adore this umbrella which features popular characters, such as Thor, Captain America and Iron Man. It can be opened automatically with only one hand, thanks to the practical button on the handle.
Review: "My 4-year-old Grandson loves it and looks forward to rainy days."
Popular articles to read next
The best toddler puddlesuits – an essential for rainy weather