Trying to do the weekly shop with a toddler sometimes feels impossible.
Every parent can relate to that dreaded food shop at the start of the week, where they just know it'll take more than an hour to complete. Whether it's down to a toddler tantrum, several toilet trips or even having to chase your tot down every aisle, you just know it's not going to be easy.
But what if there was a way to keep them entertained long enough to grab what you need off the shelf? Or even make you look forward to a shopping trip with your little one?
We've got a few tips and tricks that will help to keep your tot entertained on your weekly food shop and make your life just that little bit easier.
Keeping your tot entertained on the weekly food shop
1 of 6
1) Know their limit
Not only knowing their limit, but knowing your own too, is guranteed to make shopping a whole lot easier.
If you know your tot gets bored of the shopping after 20 minutes, try to do your shop in that time frame, it's also a good way to avoid getting distracted by other bits you might not need.
Alternatively, give your little one something to keep them entertained while you finish the rest of the shopping such as a book, sticker book or healthy snack.
If you can, it might be worth doing two shops a week so that you don't spend hours in the store. This is a great way to avoid food waste too as you'll only be buying what you need for a few days.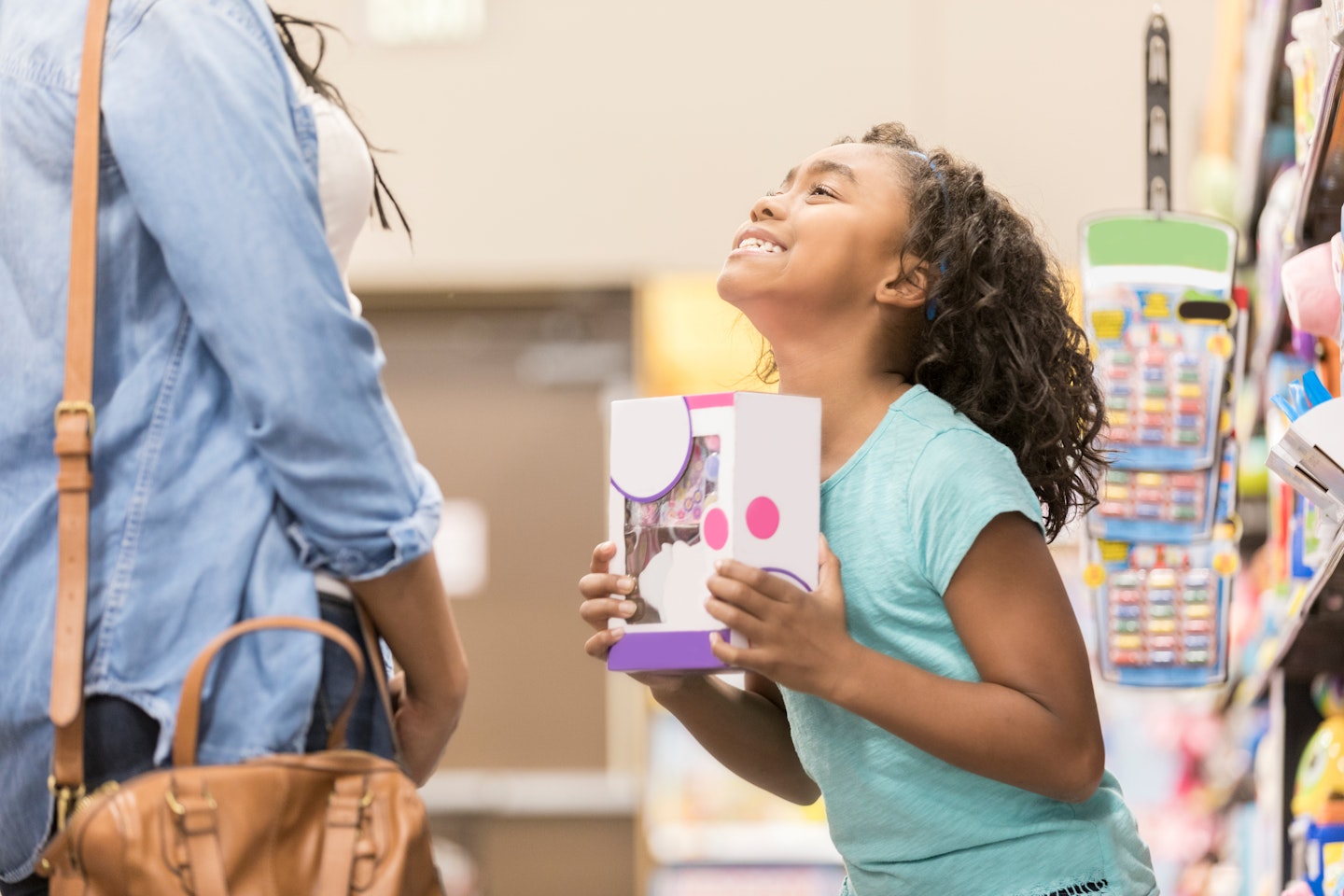 2 of 6
2) Take a picture of what they want
No matter how hard you try, you somehow end up on an aisle where your child is begging for at least one toy off the shelf. It's amazing how the word 'no' can spark a meltdown so quickly, too!
To save yourself a bit of time when you can see those toddler tantrums about to start, get them to pose with the toy that they really want and tell them you're going to send the picture to the Birthday Bunny, Easter Bunny or Santa, letting them know that they want the toy, (or say it's going on the list for next week).
You'll be surprised how quickly they forget about it after!
3 of 6
3) Get them their own trolley
Some supermarkets already have their very own mini trolleys for little ones, but if not it could be worth taking your own!
Let your tot push around his own trolley and give him his own shopping list of things you need to buy for him. He'll feel very grown-up doing his own shopping and he'll be excited picking his own snacks off the shelf!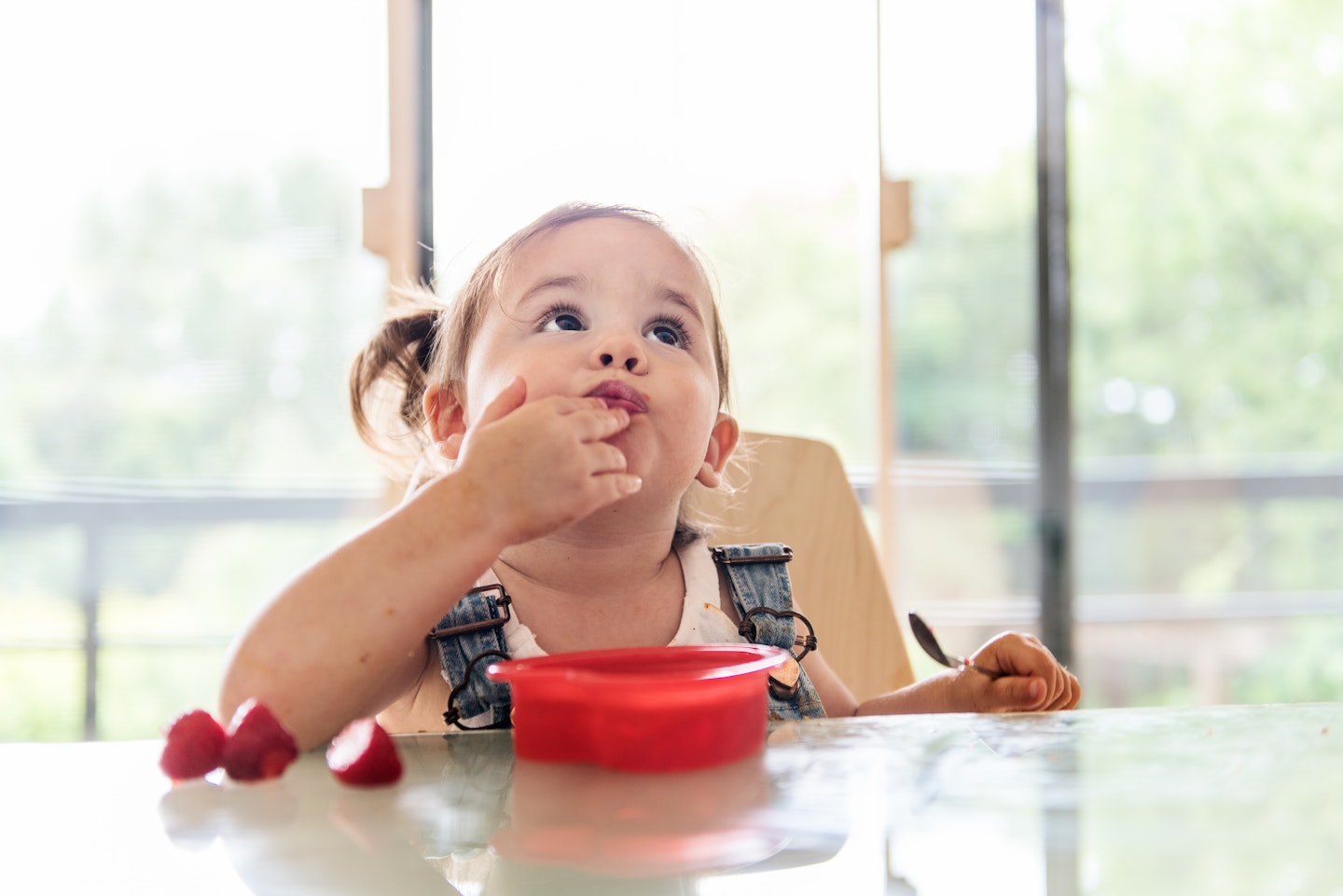 4 of 6
4) Take plenty of snacks
Snacks are a good way of keeping your little one distracted when they start to get restless.
Try to avoided sugary snacks and stick to healthy ones, as sugar can make them hyper, (and chasing a sugar-fuelled toddler down the shopping aisle isn't fun). There's also the dreaded sugar crash that you don't want to happen anywhere between the checkout and your journey home!
5 of 6
5) Make them a 'shopping officer'
Give your little one some responsibility by giving them a pictured checklist of some of the shopping you need, and get them to tick it off when you've got it.
Get them a little high vis jacket as well so that they know how important their new role at the shops is.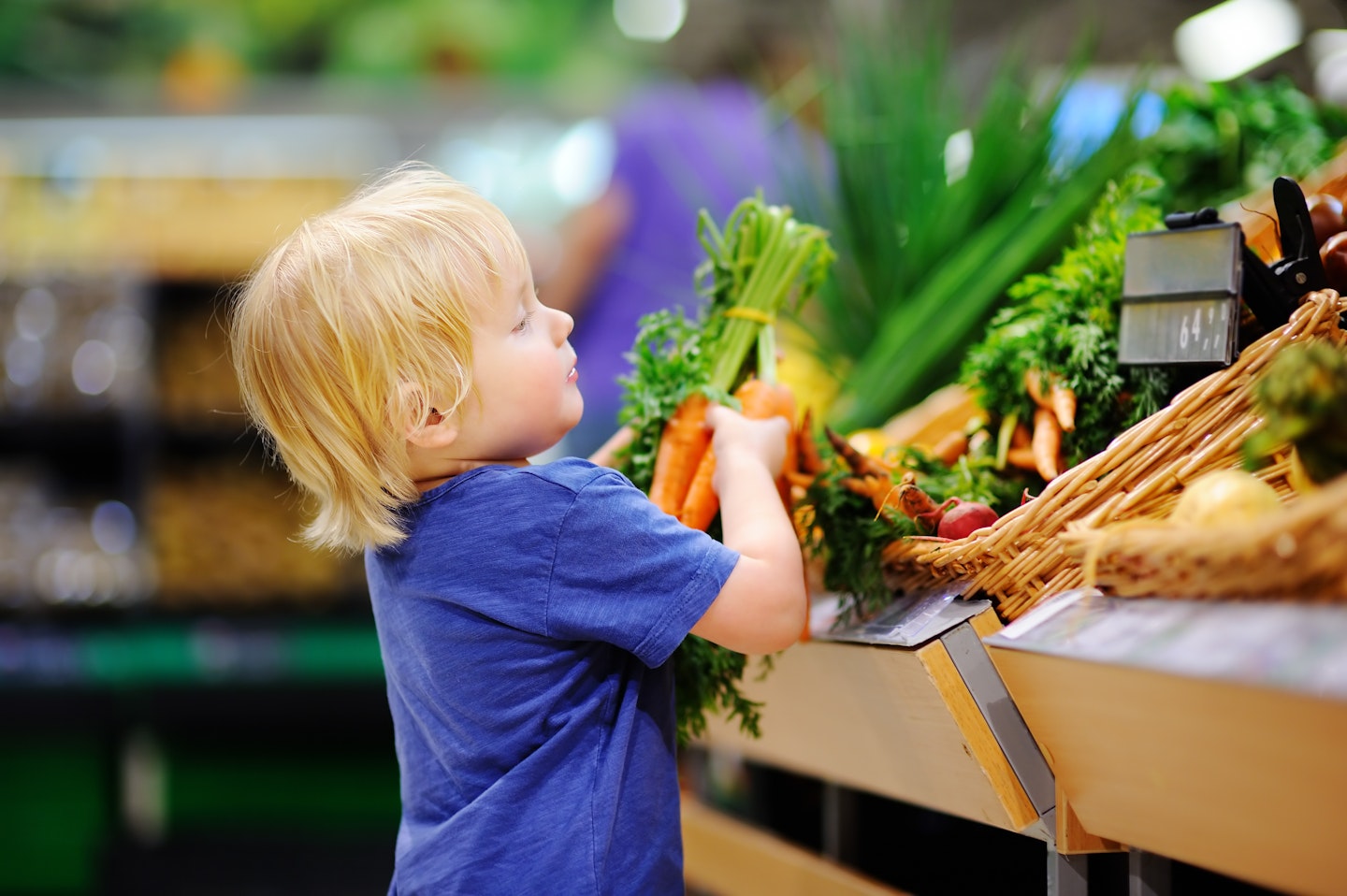 6 of 6
6) Let them help
While making your tot sit in the trolley might seem easier, you might find yourself fighting to keep them sat down after 10 minutes. If you find your tot trying to wriggle their way out of the trolley, let them walk with you and let them pick out items from the shelves.
It might take a little bit longer than whizzing around with the trolley, but you'll definitely save a few minutes by having no toddler meltdowns!