The Mum List 2020 winner Chaneen Saliee spoke to us earlier in the year to tell us all about her life, what it's like being a mum-of-two and her exciting plans as a business woman.
Mum-of-two, to daughters Jasmine and Ocean, Chaneen is now speaking with fellow mums and women, in particular the BAME community, to help better the world and speak up about racism and the Black Lives Matter movement.
General pain and how to be anti-racist
I am writing this piece as an ode to BAME women everywhere. This piece is also to encourage and helps others to speak up, learn and to be anti-racist.
Across several generations, being a woman has been an effort in itself. Think suffragettes; think the triple burden (being the idea that women must be the primary caregiver to her children, maintain the family home and go to work outside of the home) that working women face, think of the beauty standards all women are impossibly expected to strive to accommodate.
Throughout the ages being black has been hard enough. Think slavery, think racism, think generational beliefs of being a lesser race. Although 'No Irish, no dogs, no blacks' may no longer be hung up in shop windows, being 'covertly' followed around in large shops sends the same negative, segregating message. What does that mean for black women? A double burden for sure. A double burden being both a woman and being black. Black women have to face the diminishing pinch of patriarchy and the whips of racism and slavery. Whereas white women have dealt with suppression through patriarchy but not racism and black men have dealt with racism but not patriarchy.
These racist and sexist realities may not be hung up in shop windows for all to see anymore, but there is an underlying existence of these realities and they are affecting us more that you could ever know.
A residual oppression still restricts the black woman's freedom to be herself. When she is told her hair is too 'wild' for the workplace or when she is seated in a university seminar, studying black aboriginal society in sociology and a fellow class member raises her hand to contribute to the conversation, but begins by turning to her only black classmate and saying 'no offence' before turning back to the tutor and explaining 'that these people are not civil yet.'
Racism: My personal experience
This actually happened to me. Both examples. While the first is more general to black women and men everywhere, the second affects the mind in ways that are incredibly offensive.
'No offence,' my fellow classmate said. I have never forgotten that statement and it has lived in my mind as a truth, that all white people think this of all black people. Because how on earth is it that she can relate an image of aboriginal natives, standing on a roof in the nude with the like of me? Not nude, not standing on a roof, not aboriginal.
Through my Instagram pages @chaneensaliee and @chicanddiscreet, I have spoken about race and the impact of racism on my own life and mental health, and how it has limited my growth as an entrepreneur in a predominantly white space - the mumfluencer space.
Although in this space I've never been outwardly likened to an uncivil, naked, aboriginal native, it somehow feels like it is a possibility that the white people in this industry have similar perceptions. Not necessarily because they are racists, but because of the way black people have been portrayed as 'other' and have not been represented in branding and messaging we consume on TV, the internet…everywhere.
My experience was silently and gently debilitating. I wasn't even aware of just what it was I was experiencing before the conversations and the open ears of all of you who had committed to just listen.
In the last few weeks, I looked inwards and found that I was extremely uncomfortable as a black mum and entrepreneur in the breastfeeding clothing industry, because I was one of only two black faces here in this industry.
It took a few years, and the #blacklivesmatter #passthemic movement, for me to realise this is a product of years of conditioning and not a truth. I'm proud to say i'm regaining my confidence in my identity as a black woman in this space. I am regaining my confidence through beginning to model my own clothes on both platforms now, something I rarely felt able to do before. I am also talking about topics that make me and others feel uncomfortable - topics that need addressing, topic such as racism.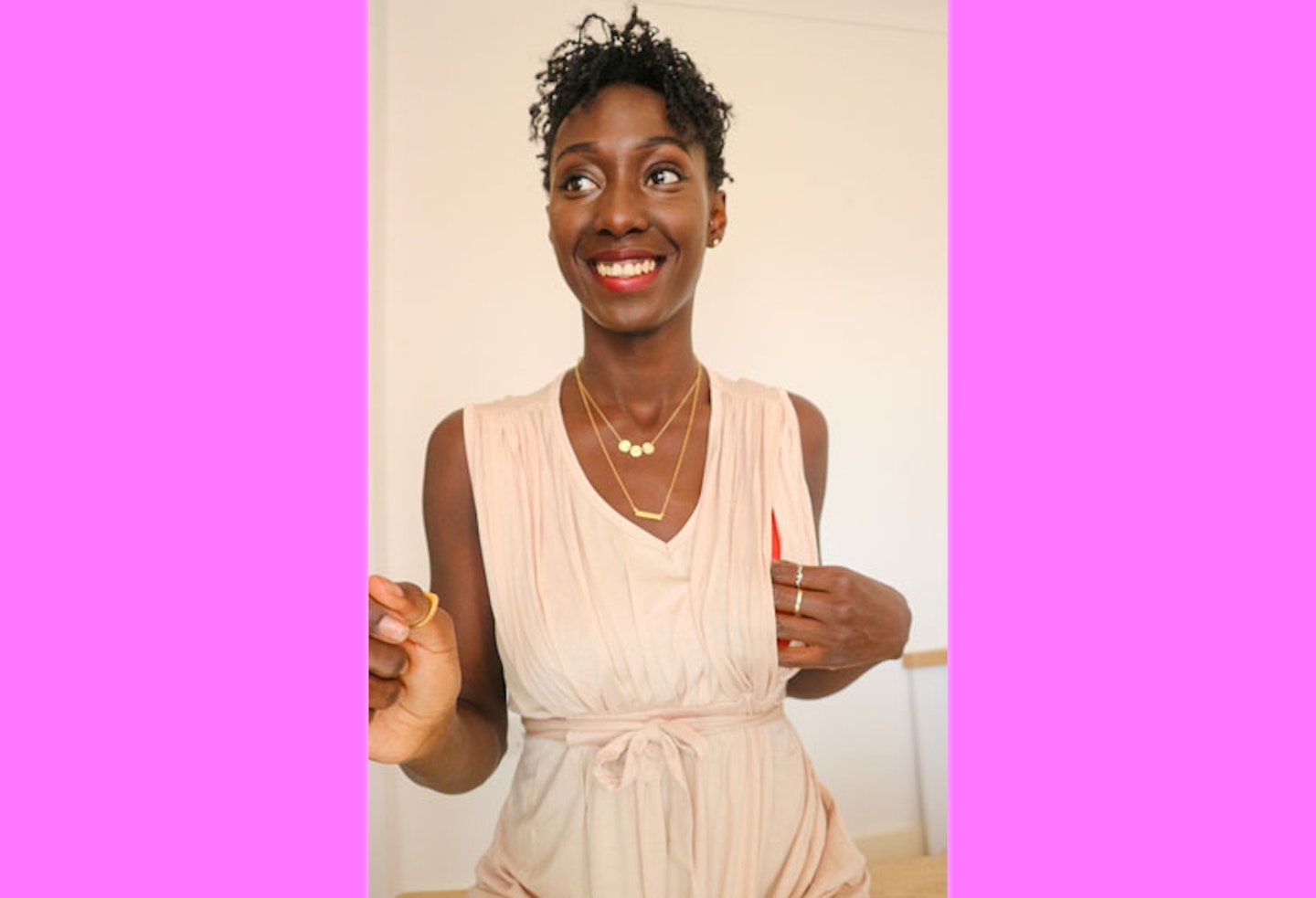 My commitment to opening up more conversations about diversity
Now, I commit to speaking more openly about the experiences that some black mums face, especially those who are in business. I am currently building a coaching business www.bychaneensaliee.com / We Are The Empowered, which specifically empowers BAME mothers to overcome their limiting beliefs, transform their mindsets and empowers them to create the life they have only ever dreamed of.
I don't exclude any women from working with me to reach these same goals, but I specifically use images of BAME women so they can see themselves represented in a powerful and joyful way, finally.
There is not enough imagery in the UK of successful black women and their lifestyles. The lack of this imagery, is unencouraging to black woman and it takes its toll on the black women's own identity and society's perception of her.
Hiring a diverse support team
My aim is to hire a diverse team to support me to grow this business and I believe it will help thousands of women to realise their potential. Being surrounded by a supported community of women similar to themselves who are also thriving, will build and breed more confidence and strength in our ethnic minorities.
It is extremely important to be part of a community that represents you. A community that understands your pain and your potential. The more we can move in the direction of all people, black people included, loving themselves, believing in themselves, and loving each other, the better place this world will be.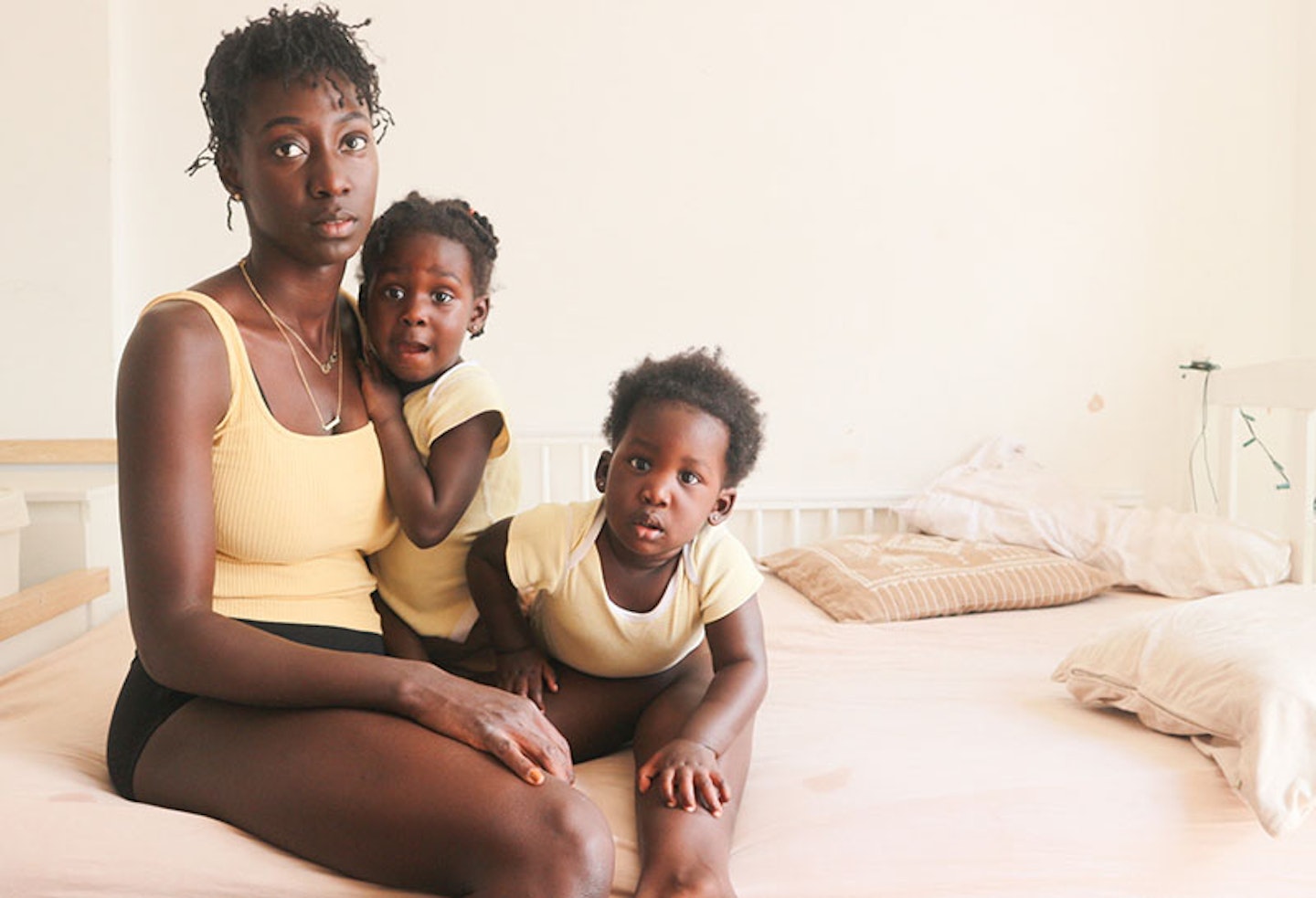 How you can help
I am investing a lot of time and money to help make a huge difference. I am still in the early stages of training and building and I am open to support. You can donate resources, financial or otherwise and / or your skills. Please get in touch with me via @chaneensaliee if you feel that you want to continue to support the bettering of our society by helping me with this project.
I want to say thank you for reading this and being open to understanding, just a teeny bit more, the experiences of a black woman trying to do her best to raise a beautiful loving family and raise up other BAME women.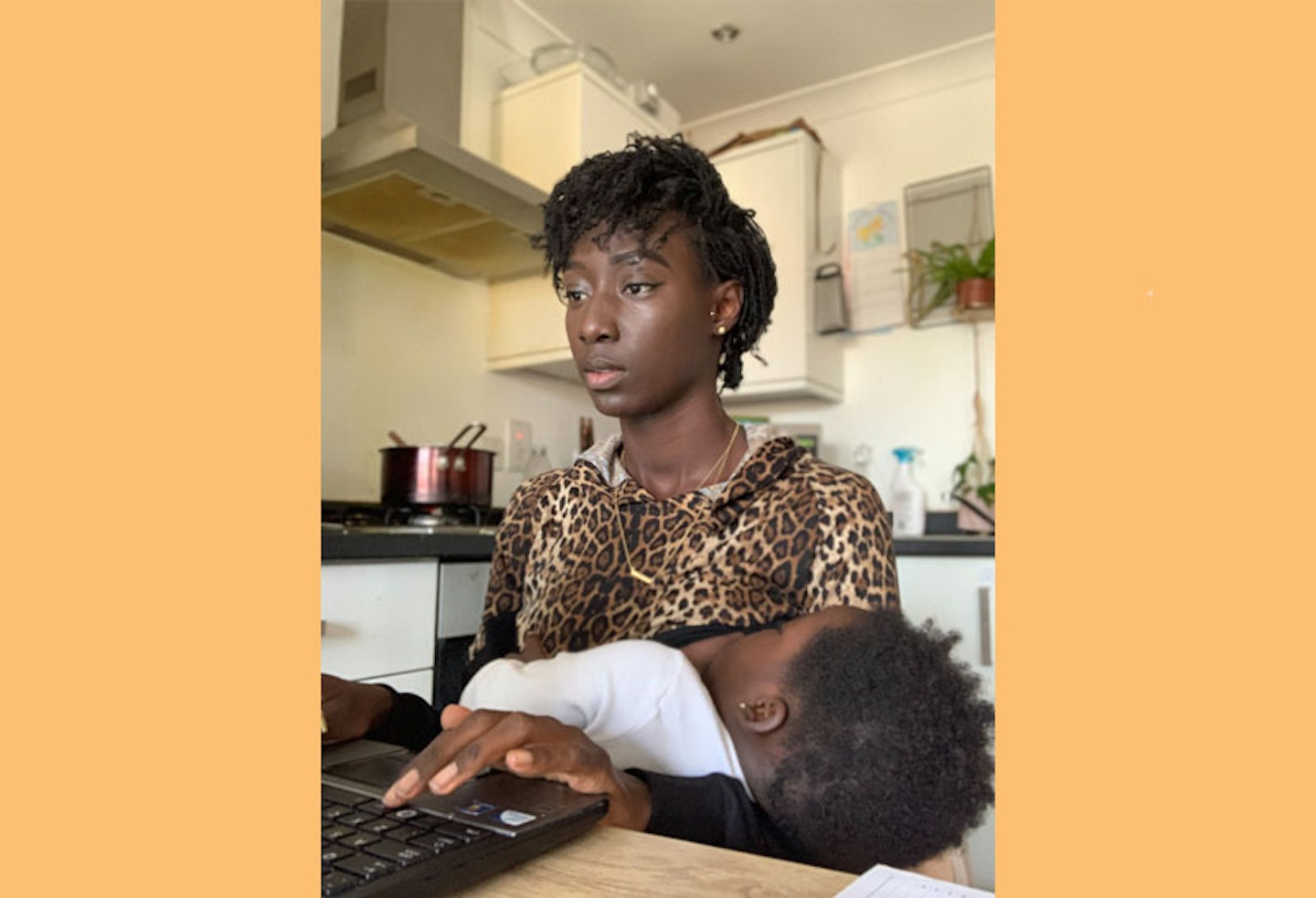 Thank you also to Mother & Baby for giving me this space to share my experience.
Browse and support Chaneen's breastfeeding clothing brand www.chicanddiscreet.com.
Popular articles to read next