What could be better than a famous face putting their unique spin on a great bedtime story? With the likes of Hollywood stars, a Bond Girl and even The Hoff reading kids their favourite books, it's no surprise that Cbeebies' Bedtime Stories has become compulsive viewing for kids and parents alike.
We've rounded up a few of our favourite bedtime stories for toddlers – many of which are still available on iPlayer in case you missed them the first time around.
Find out how you can download the CBeebies Storytime app here.
The Duchess of Cambridge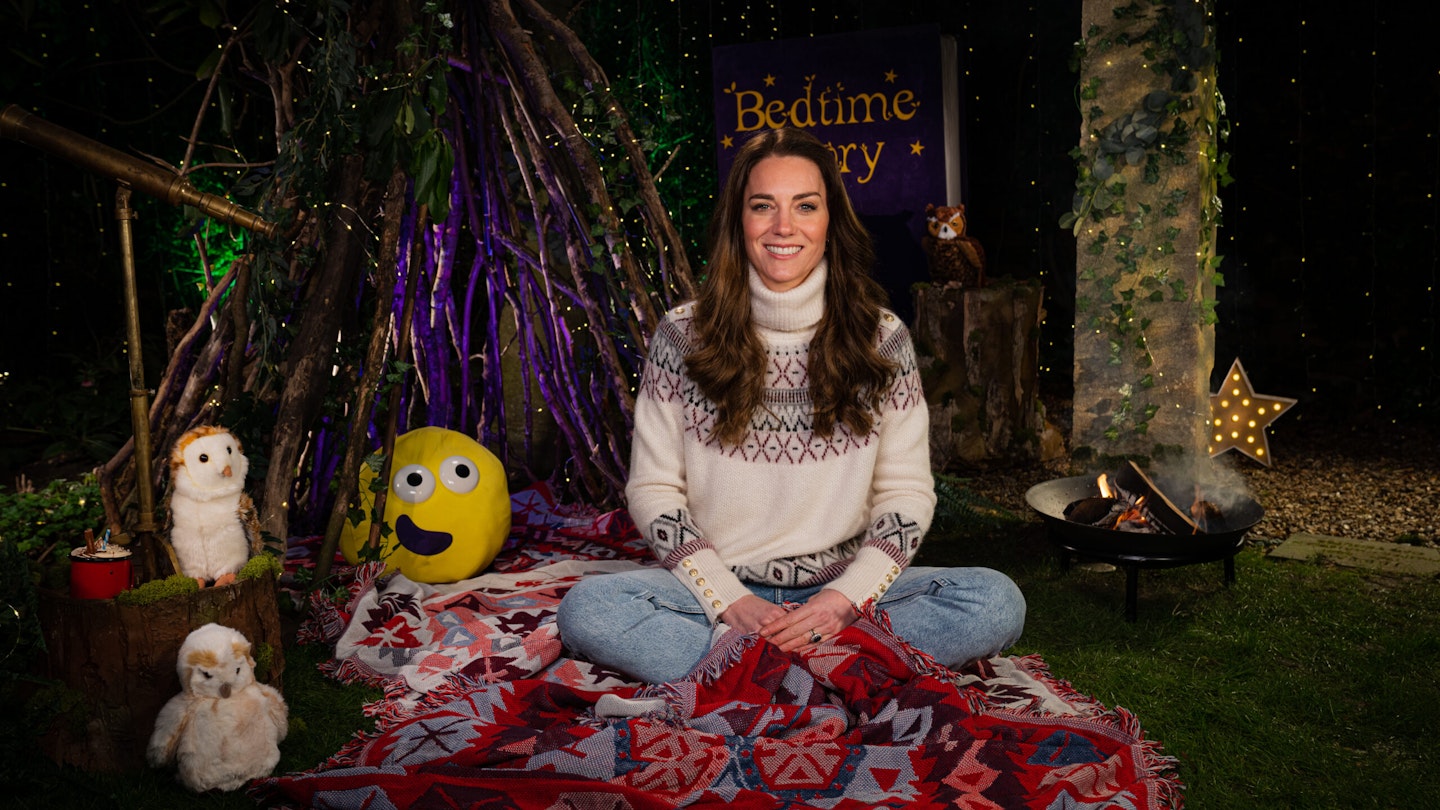 Her Royal Highness, The Duchess of Cambridge, is to read a CBeebies Bedtime Story to mark Children's Mental Health Week (7 -13 February).
The Duchess will read The Owl Who Was Afraid of the Dark by Jill Tomlinson to align with this years' theme of 'Growing Together'.
The Owl Who Was Afraid of the Dark follows the story of Plop, a baby barn owl, who is helped by others to grow in confidence and overcome his fears.
Reese Witherspoon
Reese was the first Best Actress Oscar winner to sit in the Bedtime Stories' seat in January 2022. She read the story Extraordinary by Penny Harrison, which shows that you can discover beautiful and wonderful things in the world, wherever you look.
Reese opened the story saying: "Sometimes, when we're busy, it can be hard to find time to notice the world around us. The things we see every day can seem a bit… ordinary. But if you stop, and look closer, you'll see that our world is extraordinary!"
Ed Sheeran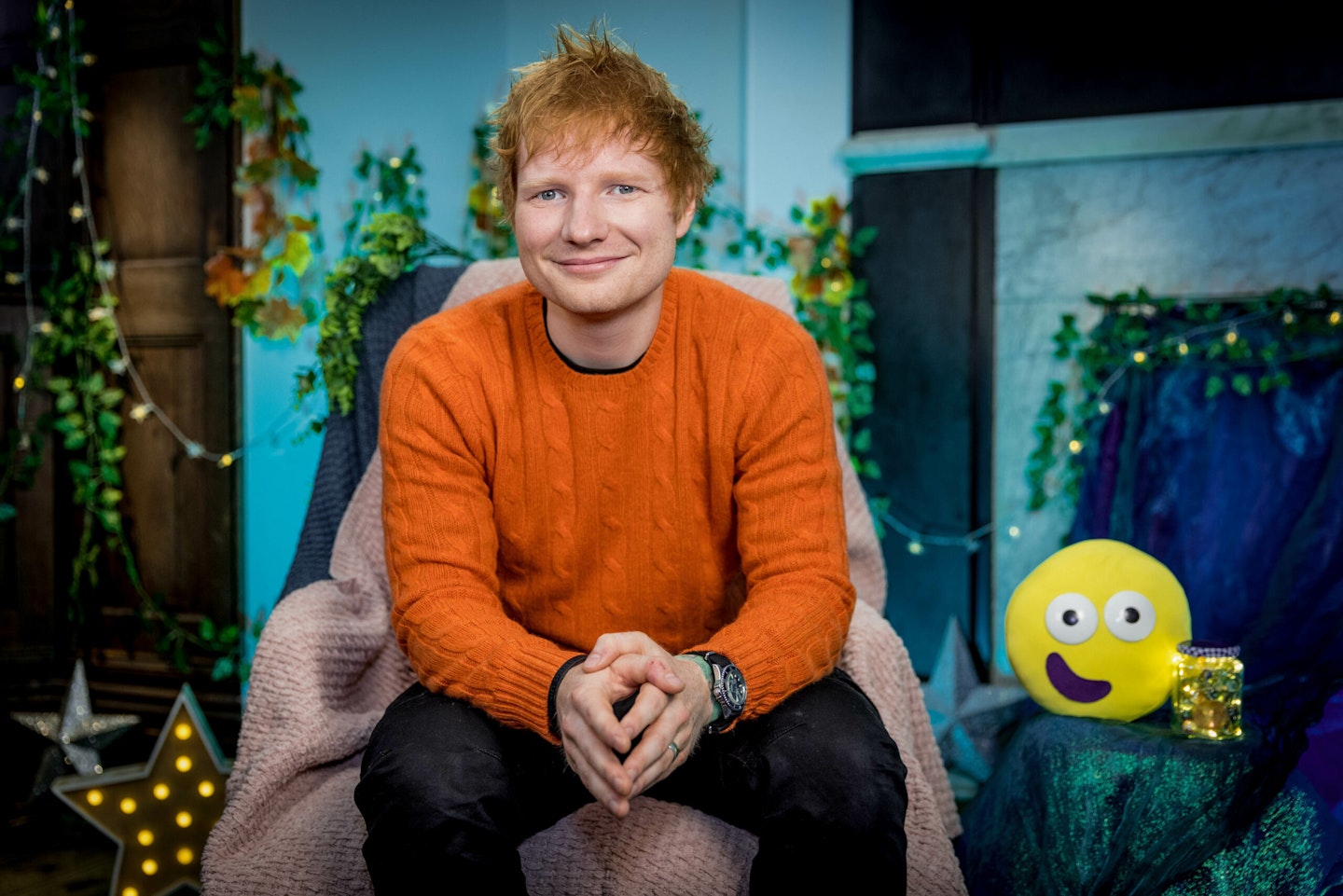 Singer Ed Sheeran read I Talk Like a River by Jordan Scott and Sydney Smith, a moving story of a boy with a stutter, whose father helps him by explaining that the flow of his words is like a river. The singer experienced a stutter himself as a young boy.
Ryan Reynolds
Hollywood superstar Ryan Reynolds read his CBeebies Bedtime Story all the way from Canada via video call. Dad of three Ryan read Maurice Sendak's classic Where The Wild Things Are.
Ryan tells the story of Max, who puts on his wolf suit and makes mischief of one kind and another, before travelling by boat to the place Where The Wild Things Are.
He closes the story by saying: "Sometimes even the wildest creatures need to settle down with the people they love and get ready for sleep. Who knows what amazing adventures you'll go on in your dreams tonight? Goodnight wild things, sleep tight."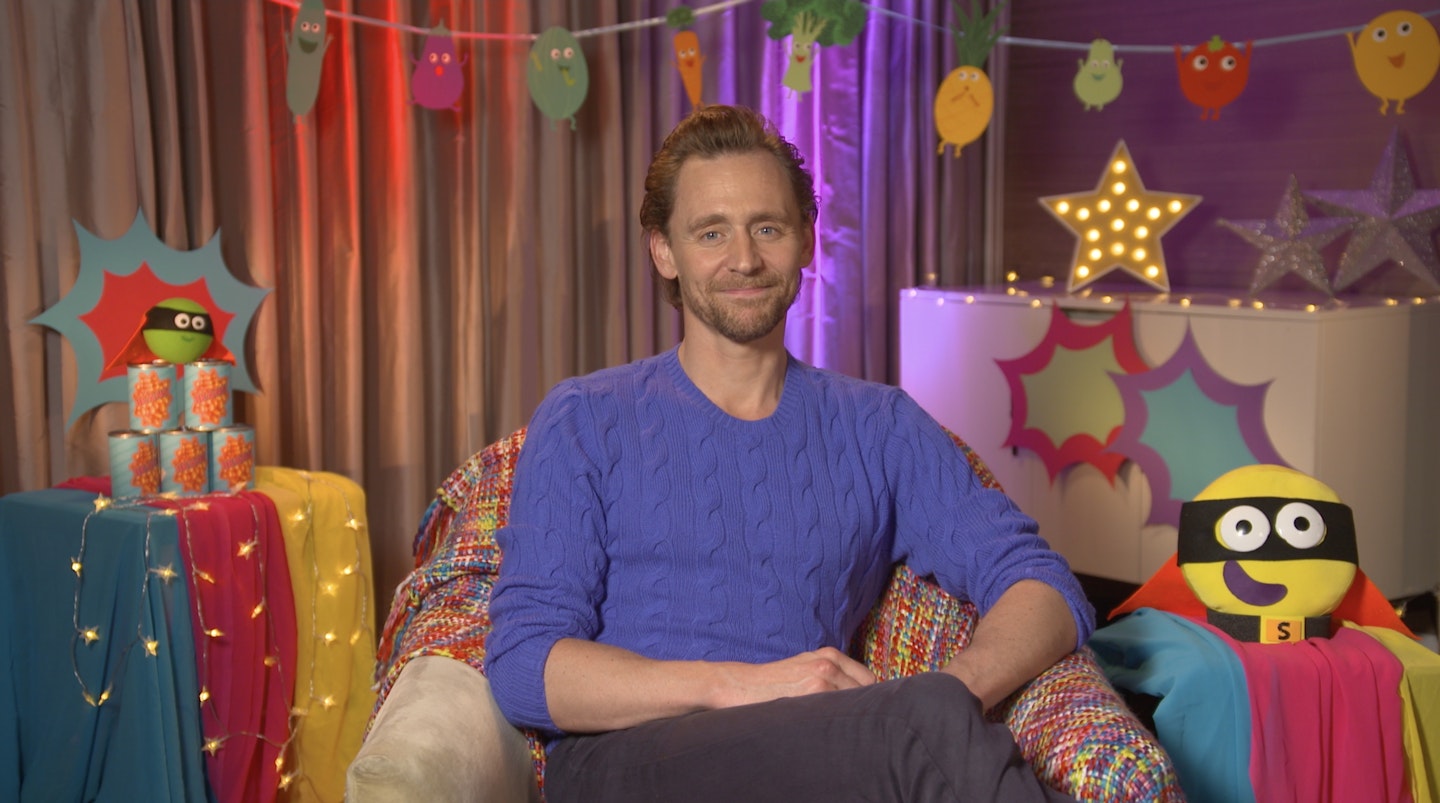 God of Mischief aka Loki aka actor Tom Hiddleston settled down to entertain children with a CBeebies Bedtime Story in 2021 where he read the fun-filled adventure 'Supertato' by Sue Hendra and Paul Linnet about a superhero potato and a supervillain pea.
Regé-Jean Page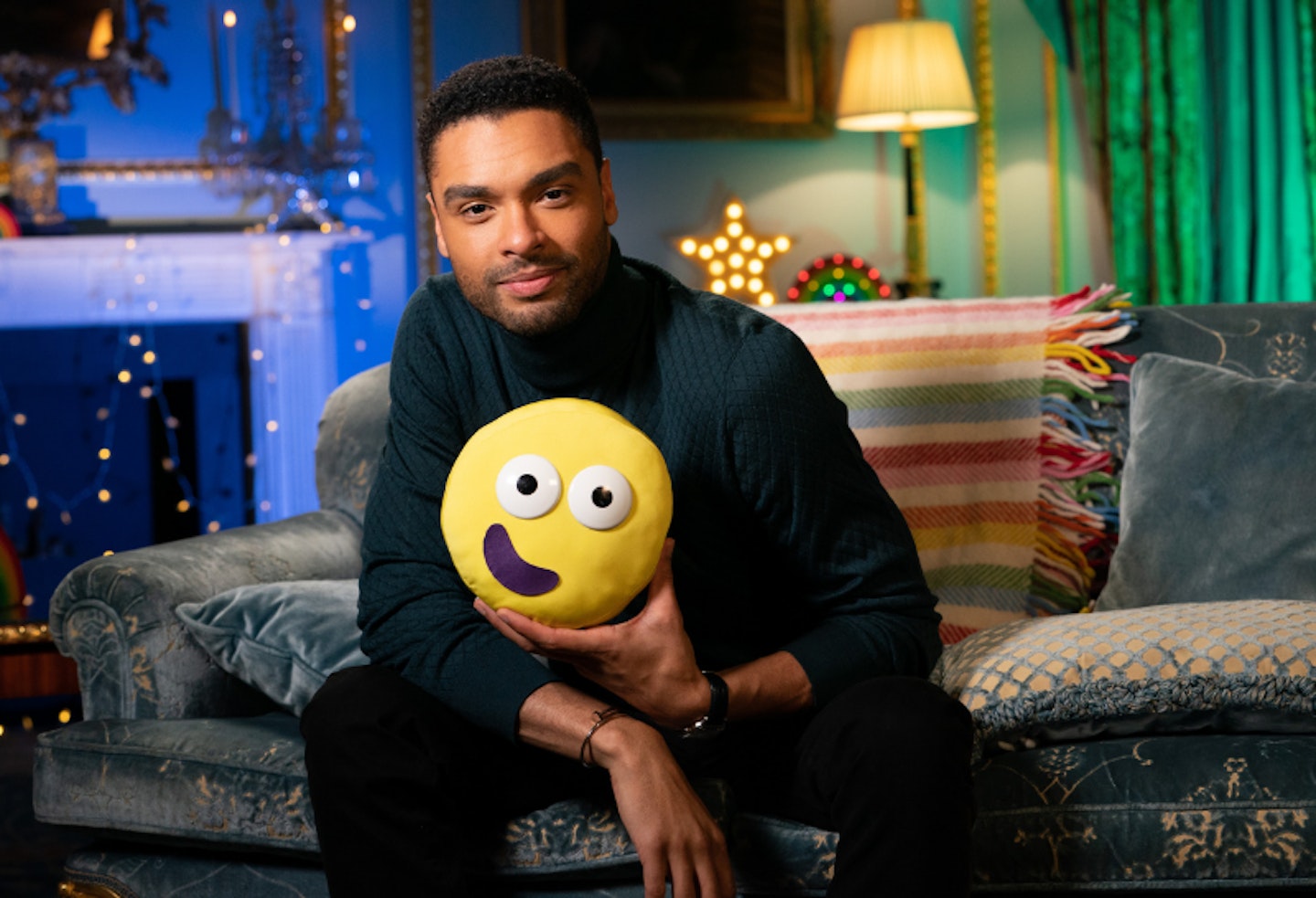 On Mother's Day, Bridgerton's Regé-Jean (aka The Duke) read Rain Before Rainbows by Smriti Halls and David Litchfield about a girl and her companion fox who travel together from a place of loss and despair, through uncertain times, towards the hope of colour, light and life. They learn that, in the midst of rain, rainbows can be hard to see but, with courage and the help of good friends, there is always a way out of the darkness.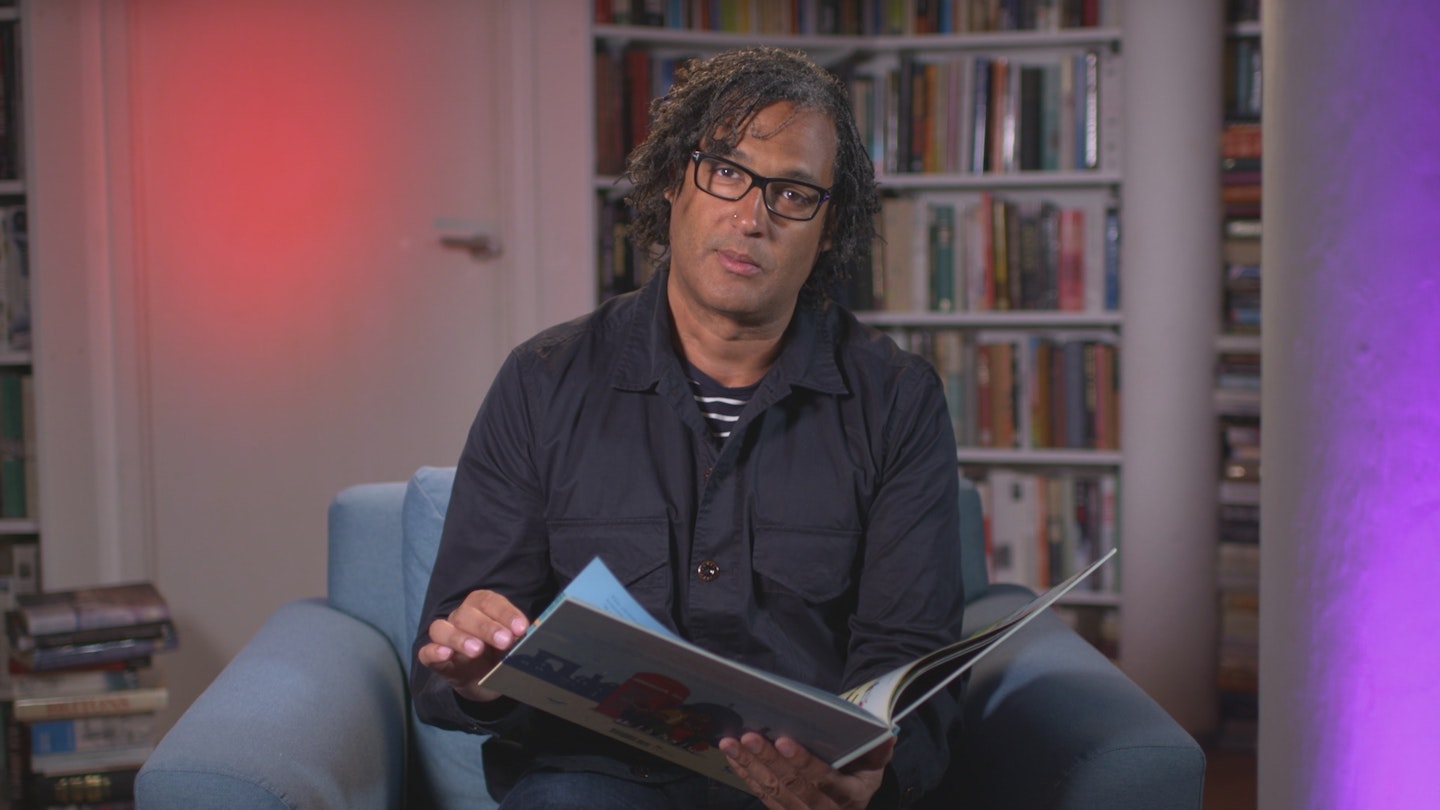 Celebrating the start of Black History Month, historian and presenter of A House Through Time Professor David Olusoga read 'Coming to England', by Floella Benjamin and illustrated by Diane Ewen. The story follows ten-year-old Floella as she and her family set sail from the Caribbean to a new life in London in 1960.
The point of Bedtime Stories is to lull children off to sleep but when Tom Hardy appeared on the show for Valentine's Day, it had the opposite effect on mothers everywhere. The Hollywood star read Cloudspotter and sent Twitter into a frenzy, with many mums admitting they were watching even though their little ones had gone to bed hours ago. No wonder Cbeebies got him back in for several more stories...
Dolly Parton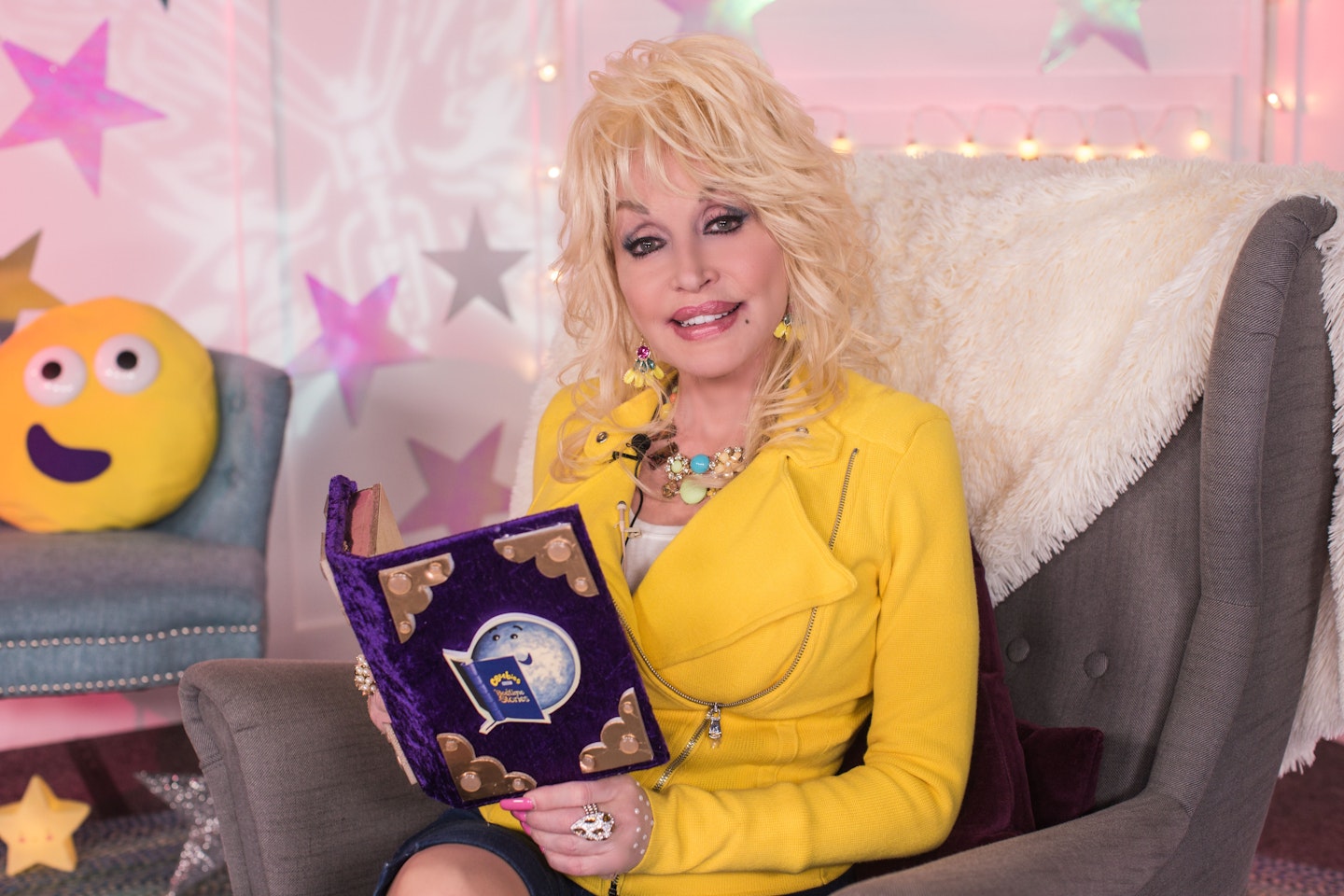 Back in 2017, Country music legend Dolly Parton who runs her own reading initiative called Imagination Library, read Louise Yates's Dog Loves Books. She said: "Encouraging children to develop a love of books from an early age is very important to me. I hope my songs and stories inspire the CBeebies audience. Thank you for having me!"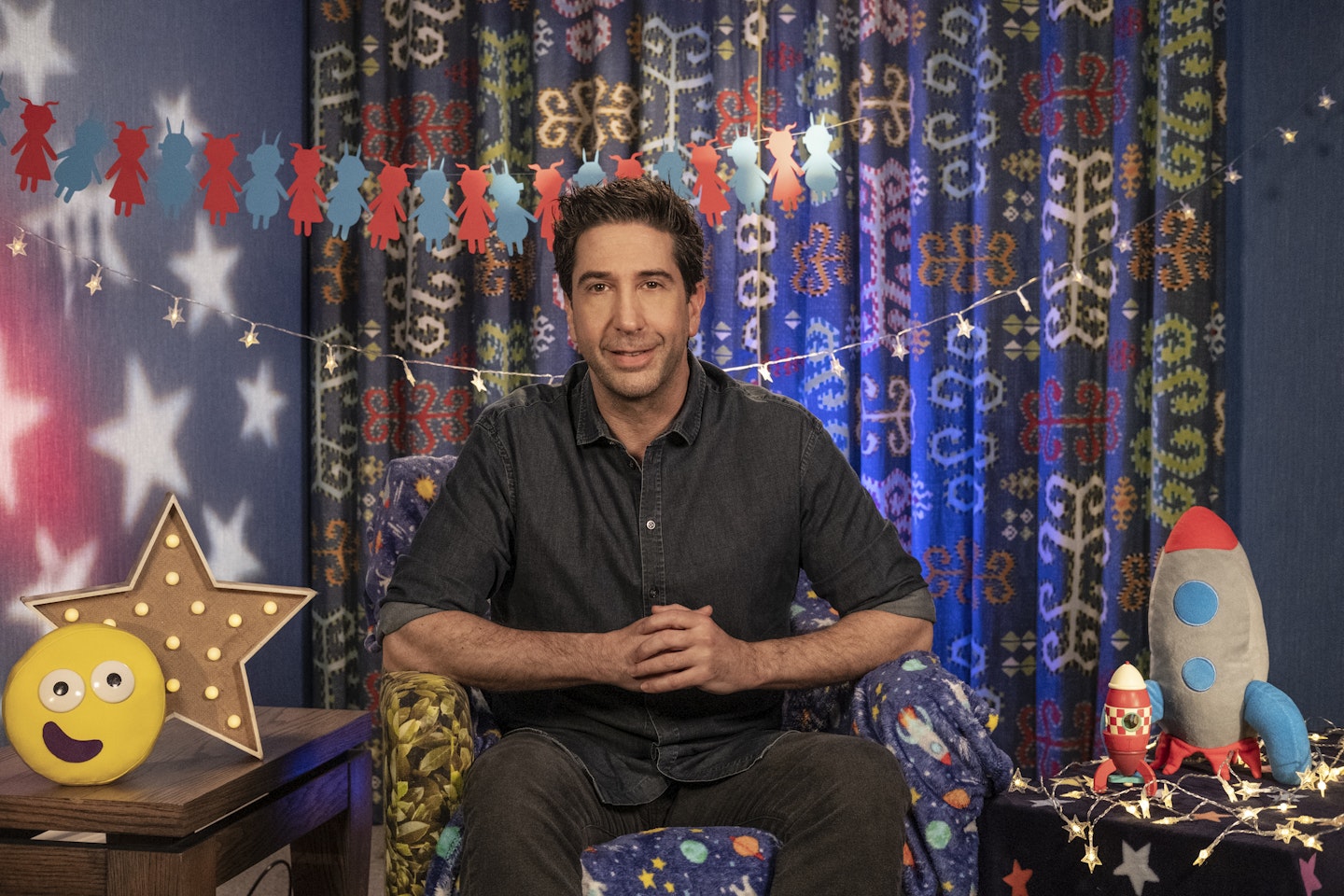 Friends start David is one of the most popular celebrities to read a bedtime story. He read The Smeds and The Smoos by Julia Donaldson and Axel Scheffler about two groups of aliens The Smeds (who are red) and The Smoos (who are blue) who are most definitely not friends.
David Tennant

He might be better known for time-traveling in Doctor Who or solving murder cases in Broadchurch but David Tennant seems to have a bit of a soft spot for this Cbeebies show. The actor is well-versed in reading bedtime stories – as well as appearing several times over the years, he's got four children of his own to read to at home!
Idina Menzel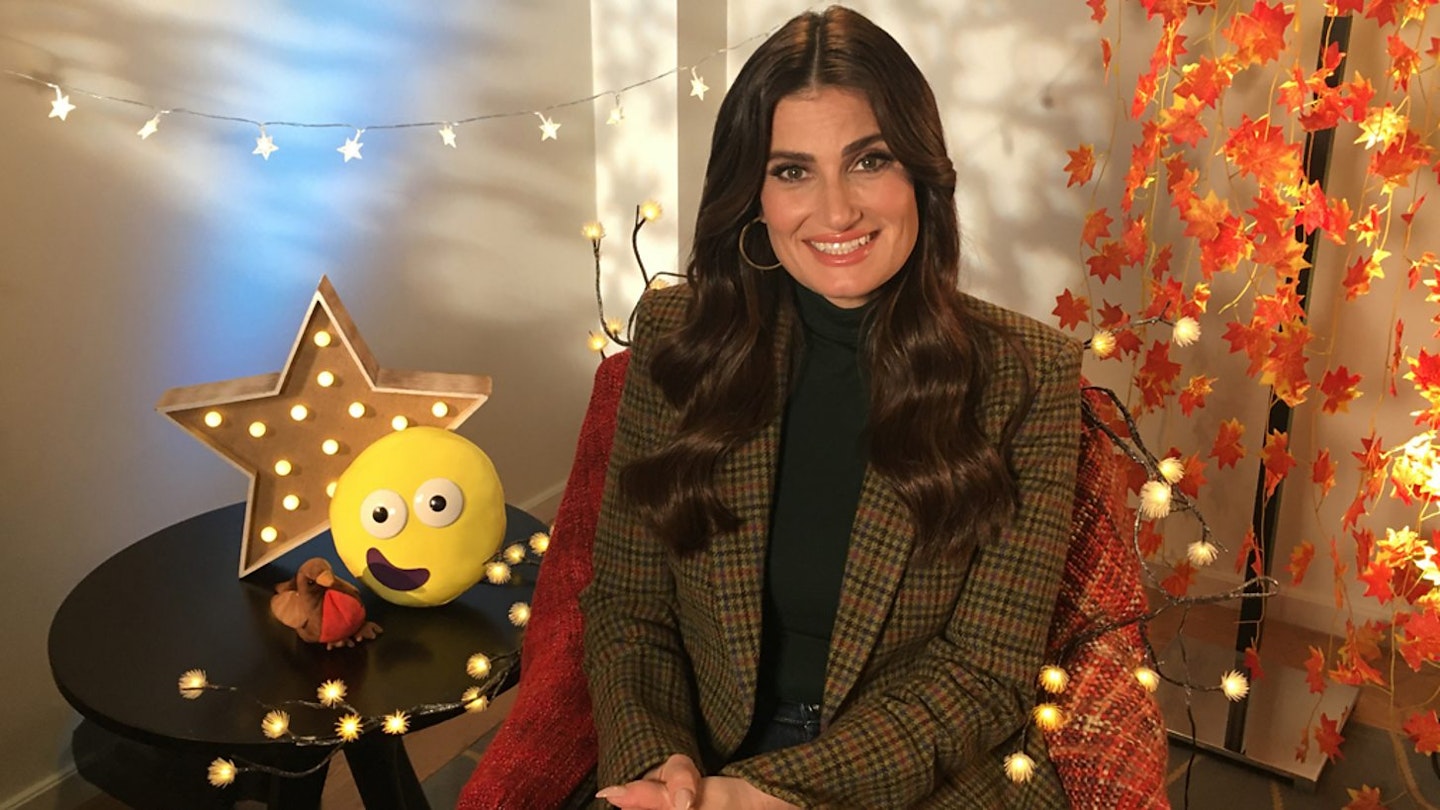 Known as the unmistakable voice of Elsa in Disney's Frozen, in 2020 Idina read Robin's Winter Song by Suzanne Barton, the story of a little robin's first winter.
Gary Barlow

One of the earliest celebrities to sign on to this bedtime franchise was Take That's Gary Barlow. For Christmas Eve 2010, Cbeebies spoiled us with the-then X Factor judge, looking resplendent in a knitted cardi, while he sat beside a Christmas tree. He read Elmer and Papa Red and left mums everywhere wanting him "Back For Good".
David Hasselhoff

Cbeebies had a treat for us for New Year's Eve 2012, bagging The Hoff to send little ones off to the land of nod. Sporting a silky blue shirt and his trademark deep tan, the Baywatch and Knight Rider star read My Friend Nigel, about a boy who rescues a snail from his parents' magical spells. "I think it is so important for children to become familiar with books from an early age," he said of his cameo.

Bond Girl and Oscar nominee, you don't get much starrier than Rosamund Pike. The Gone Girl actress has become a bit of a Bedtime Stories regular, bringing her perfectly clipped English accent to books including Never Ask A Dinosaur To Dinner and Spaghetti With A Yeti, among others.
James McAvoy

James McAvoy took time out from playing X-Men's Professor Charles Xavier to read five bedtime stories last year. His Scottish lilt, not to mention the way he leaned back on a sofa and asked "Are you ready for bed? Have you brushed your teeth? Have you got your teddy bear with you?" made the stories a hit with mums and kids alike.
Damian Lewis

Reading a bedtime story might be less emotionally draining than appearing in Homeland but Damian Lewis' turn on the show did involve him talking to a puppet crocodile. The star was reading I Got A Crocodile but of course he's a real pro, having appeared twice before, and didn't look a bit ridiculous.
Chris Evans

Captain America himself, Chris Evans read the appropriately titled Even Superheroes Have Bad Days, which helps children deal with emotions when they're feeling overwhelmed. His first appearance must have been a hit because he was invited back for Father's Day to read Goodnight, Goodnight, Construction Site.

Shaun Of The Dead star Simon Pegg brought his own particular brand of comedy to Bedtime Stories. His first appearance saw him reading Kristyna Little's Chickens Can't See In The Dark while holding a fluffy chicken, and he couldn't resist messing around with a tree branch as he read Stanley's Stick on a return visit.
Dame Jessica Ennis-Hill

We're more used to seeing her running around the athletics track but Olympian, Dame Jessica Ennis-Hill was in a more sedentary mood when she settled down to read Lion Practice, about a little girl who loves to practice being different animals before she goes to bed. "Every evening I watch CBeebies Bedtime Story with my son so it's very strange to actually be here, on set, and reading to kids across the country. It's very exciting and I'm looking forward to my son seeing me reading it to him."
CBeebies Bedtime Stories is on daily at 6.50pm or catch up on iPlayer.
Most popular