If you're looking to take on a babysitter for the first time, it's natural to have mixed emotions. On one hand, the thought of having a few hours out to do whatever you please fills you with excitement, while on the other hand the thought of leaving your little one with a stranger can fill you with fear. Thankfully, there's thousands of babysitters available, so it's likely you'll find one that's right for you and your kids.
Keep on reading for our complete guide to finding a babysitter near you, from how to go about finding the right one to those all important questions to ask during the interview.
What is a babysitter?
A babysitter is someone who is paid by the hour to look after your children. They're ideal if you need to pop out for a few hours each week, whether that's for an activity, date night or work, as they'll give you peace of mind knowing that your little ones are being taken care of. Not to get confused with a nanny, a babysitter works on a part-time basis and is usually paid an hourly rate, whereas a nanny has full responsibility for the children, either part-time or full time, and is paid a day rate. A babysitter is usually just required to play for a few hours with your children and maybe make some food, whereas a nanny takes on nursery responsibilities.
While there is currently no law stating an age that you can leave your children alone, NSPCC says that babies, toddlers and very young children should never be left alone.
How to find the right babysitter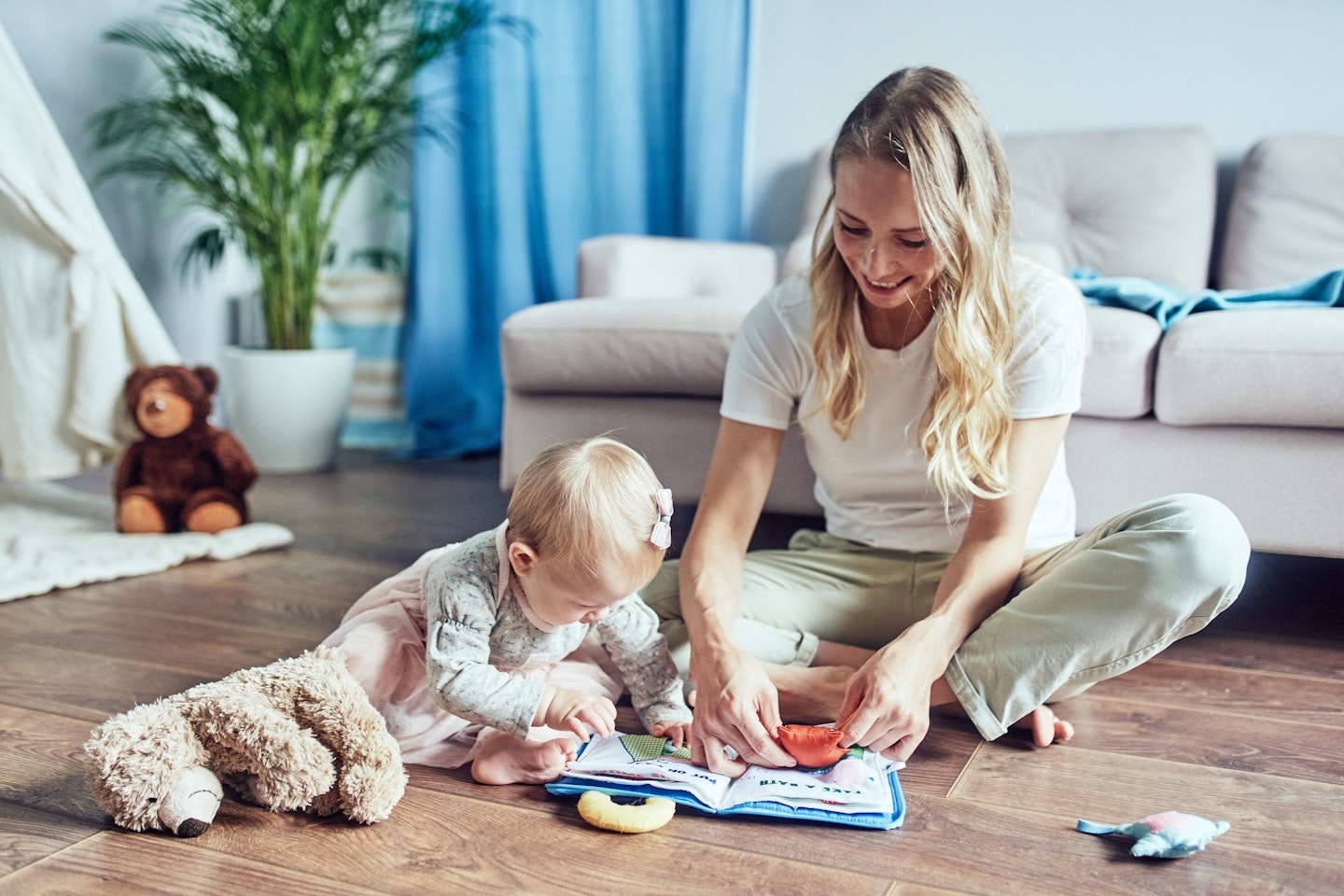 Finding a babysitter you feel comfortableleaving your children with can feel a little like finding a good hairdresser, it can take a while, but once you've found a good one you won't want to let them go. And when it comes to the safety of your kids, you'll definitely want to put the time and effort in to make sure you find someone that's reliable and trustworthy.
For babies and toddlers it's best to find a babysitter over the age of 18 who is more qualified. Currently, there are no regulations or requirements for those working as babysitters; they do not have to register with OFSTED and they don't need to hold a DBS check (although these are recommended).
Here's a list of things Childcare suggests you should consider when looking for a babysitter:
• Carry out full checks - check that those applying to be your babysitter have references (two recommended), proof of identity, have a DBS check, are OFSTED registered, are first aid trained and have some experience of child care.
• Know what you want - be specific in what you're looking for in your babysitter. You don't have to hire someone because they're your first interview. Take your time and make sure you find someone you and your kids are both happy with.
• Lay down the ground rules - be clear and communicate what is acceptable and unacceptable from your babysitter. If you don't want them to smoke in your house, then say. If they aren't allowed other people over, tell them.
• Invite your babysitter over before their first shift - it's a good idea to do this so you can introduce them to your children, so that they can feel comfortable in their company. It's also a time where you can walk your babysitter through where everything is that they may need, such as toys and refreshments.
• Research the babysitter rates in your area - these can vary and it's important you're paying your babysitter accordingly for their services, otherwise if they're good and you like them you could run the risk of losing them.
• Trust your gut - if you have an off feeling about a particular babysitter, or if your child is not happy, don't go with them.
• Leave your contact details - once you've chosen your babysitter, always make sure to leave a number that your babysitter can get hold of you on and where you're going, in case of any emergencies.
How much should I pay a babysitter?
Traditional babysitting rates usually sit between £8 and £12 per hour, however this will vary. A babysitter with a qualification in childcare and years of experience is far more likely to want paying more than your friend's 18-year-old daughter. You also need to consider the area you live in too, as the cost of living in some parts of the country are a lot higher than others (such as London), which will affect a babysitters rate.
To compare the price of babysitters in your local area you can use Childcare's postcode tool.
Where to find a babysitter
Below are some websites available where you can input your postcode to find babysitters near you.
Childcare - this postcode search tool is brilliant as it also has a filter option where you can search for just OFSTED registered babysitters, weekend babysitters, babysitters with first aid training and many more.
Sitters - all these babysitters are reference-checked, pre-vetted and have professional childcare experience.
Babysits - enter your postcode and read reviews and detailed profiles of all the babysitters in your area.
My Kiddy - this agency claims to offer high-quality babysitting services across London.
What to ask when looking for a babysitter
It's important to ask the right questions to firstly, see if the babysitter's skills and experience match your requirements and secondly, to find out if you like them. Here are some questions you should consider asking:
• How long have you been babysitting for?
• What experience do you have caring for children aged 'X'?
• Do you hold any qualifications in childcare?
• Do you have any safety training in CPR, First Aid or water safety? (If they do, make sure they provide certification)
• Have you ever had to an emergency while working? If so, what did you do?
• Are you willing to submit to a background check?
• Are you available at short notice?
• Do you have transportation?
• How do you deal with behavioural issues?
• What do you enjoy the most about babysitting?
• What do you think children like about you the most?
• What do you look for in an employer?
• What do you find most challenging about looking after children?
Red flags
Keep a close eye out for any of the below:
• They forget or turn up late to the interview
• Speaks negatively about past child care experiences
• Shows no enthusiasm or seems distracted
• Isn't willing to perform basic functions of the job
• Doesn't return your calls or emails to schedule the interview in a timely manner
Popular articles to read next