Let's face it, when it comes to parenting, most of us are just muddling through, learning on the job, and reaching out to any helping hand that's offered. And so many of us look online to find that sanity-saving, supportive space. It's why, for the second year running, we're saying thanks, and celebrating the most brilliantly creative set of mums the UK social media scene has to offer.
From the mums who inspire us, to the ones who reassure us, they help us to keep going through the minefield of motherhood! Whether they have five or five million followers, we've pulled together the hottest YouTubers, Instagrammers and vloggers around. Without further ado – drum roll, please – here's The Mum List 2020!
The Mum List 2020: Meet the top 20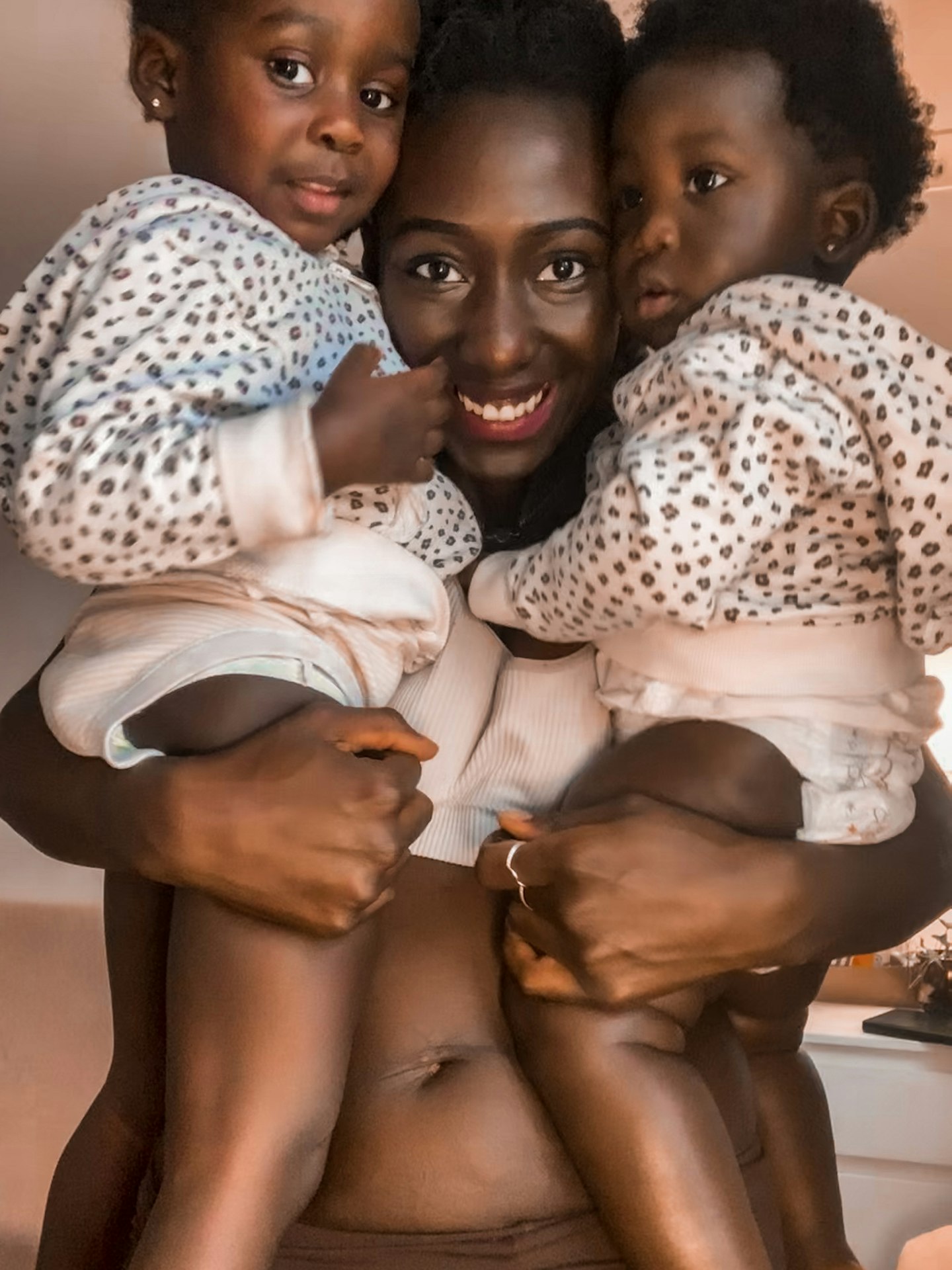 1 of 20
1. Chaneen Saliee
The amazing Chaneen marks our number 1 spot. This creative, beautiful soul can do it all: tandem feed, vlog, and run her own business. Having not really seen many black mums on the scene, especially breastfeeding ones, Chaneen started speaking up more about motherhood when daughter Jasmine was born in August 2017. Second daughter, Ocean, was then born in April last year – enter a new world of tandem breastfeeding and life with two-under-two. In a bid not to lose her style, she then started created her own clothes, and friends started taking note and asked for their own versions. The rest, as they say, is history.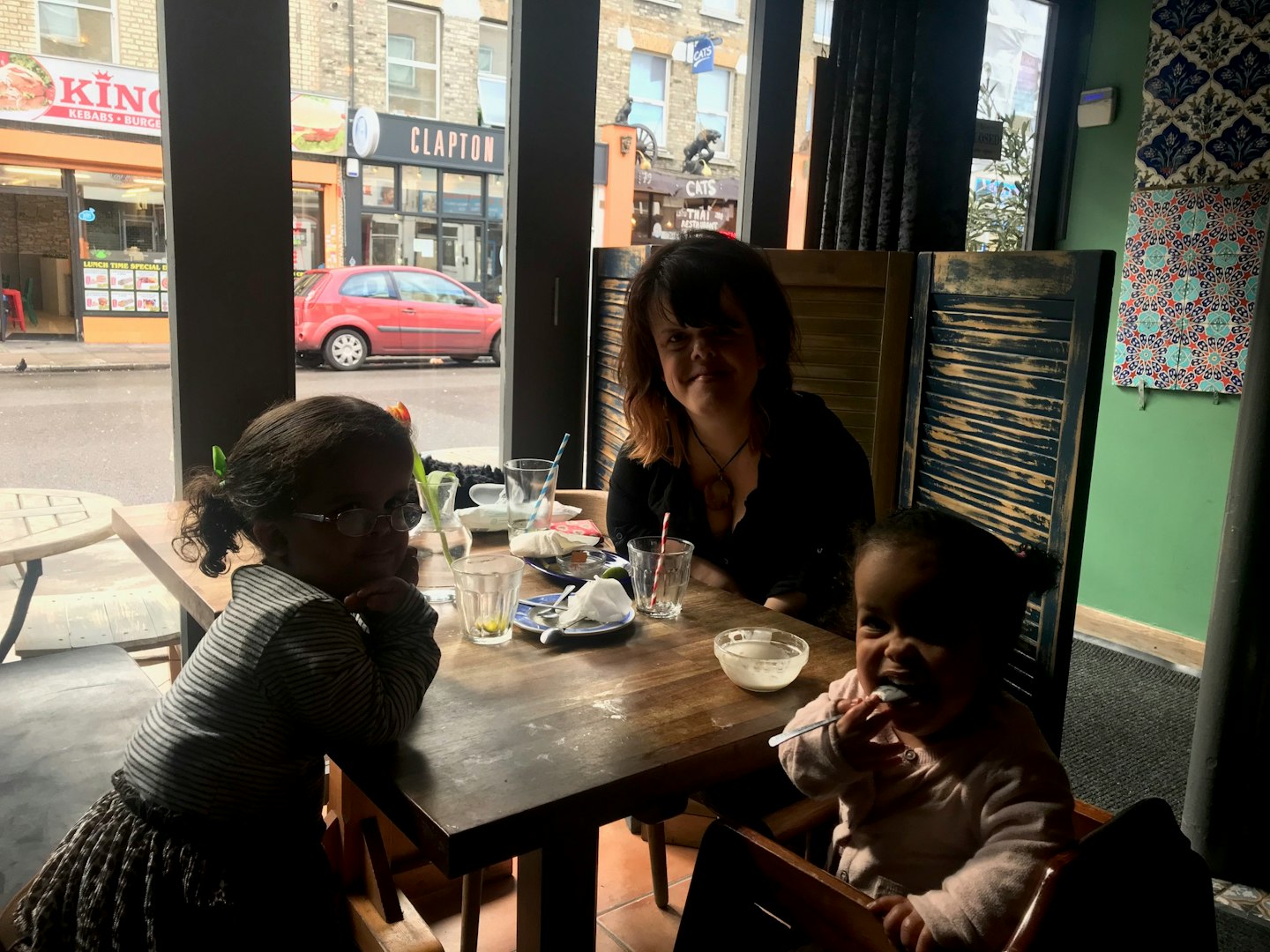 2 of 20
2. Cathy Kamara aka @ThatSingleMum
Single-mum-of-two Cathy inspires us to live and love our lives no matter our differences and uniqueness. She shares an honest account of what life is like mothering with a disability, alongside a dash of her dating woes. This is one funny sister.
3 of 20
3. Emily Norris
A veteran in the vlogging world, mum-of-three Emily has been sharing her life since her first son Fraser was born, 8 years ago. From birthing videos to 'days in the life of' YouTube videos, Emily is the perfect accompaniment with a cuppa for pregnant mums and mums with babies napping, and she's even one to watch with the kids. Plus, son Fraser has his own YouTube channel, too!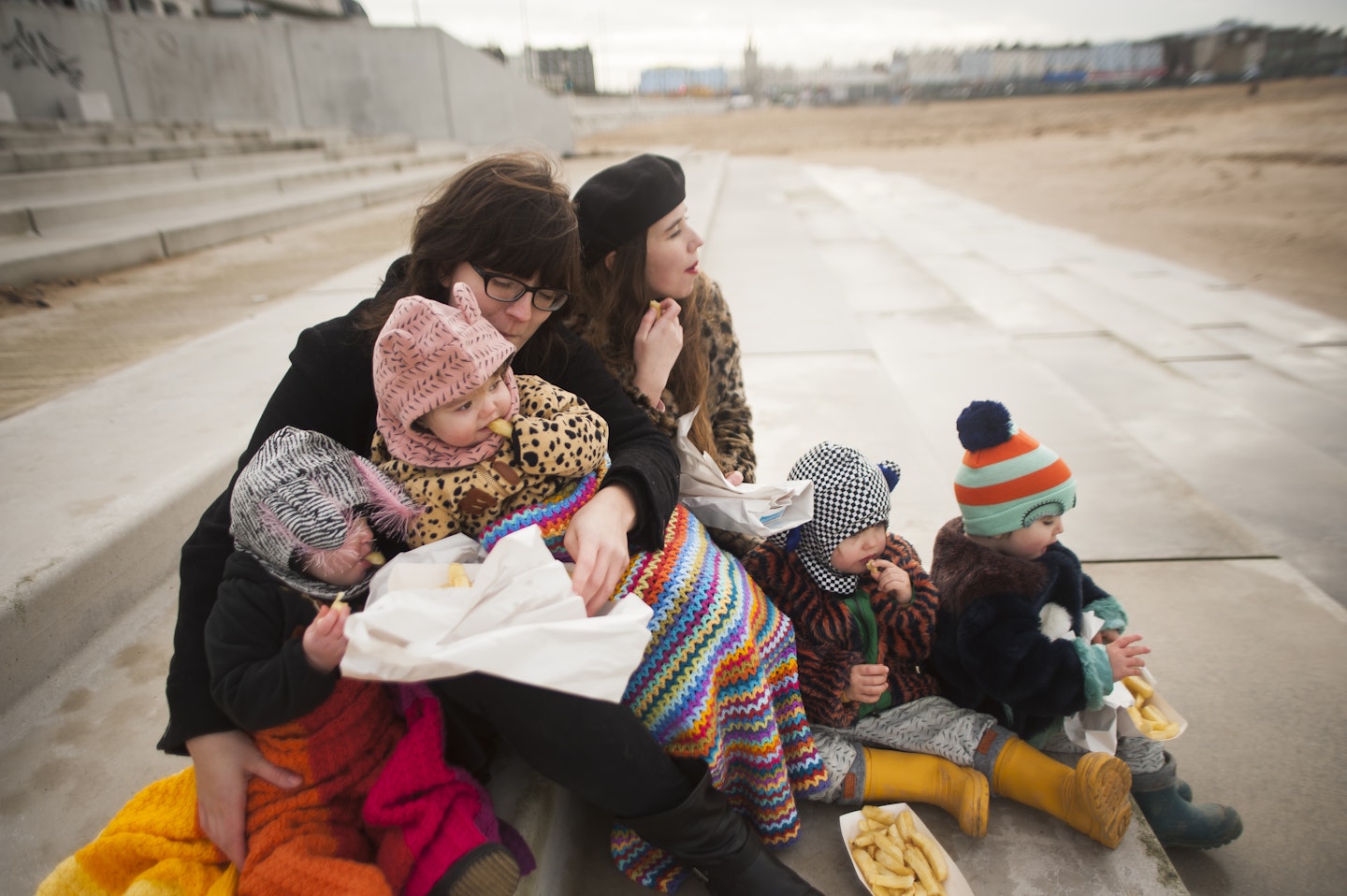 4 of 20
4. Amber Wilde aka @MeetTheWildes
Cool mama Amber lives in London with her wife Kirsty and their two sets of twins (sons Balthazar and Lysander and daughters Embla and Olympia). We love her honest and inspiring accounts of their IVF journey and her artistic family snaps, including ones with family dog, Josepine. Totes adorable.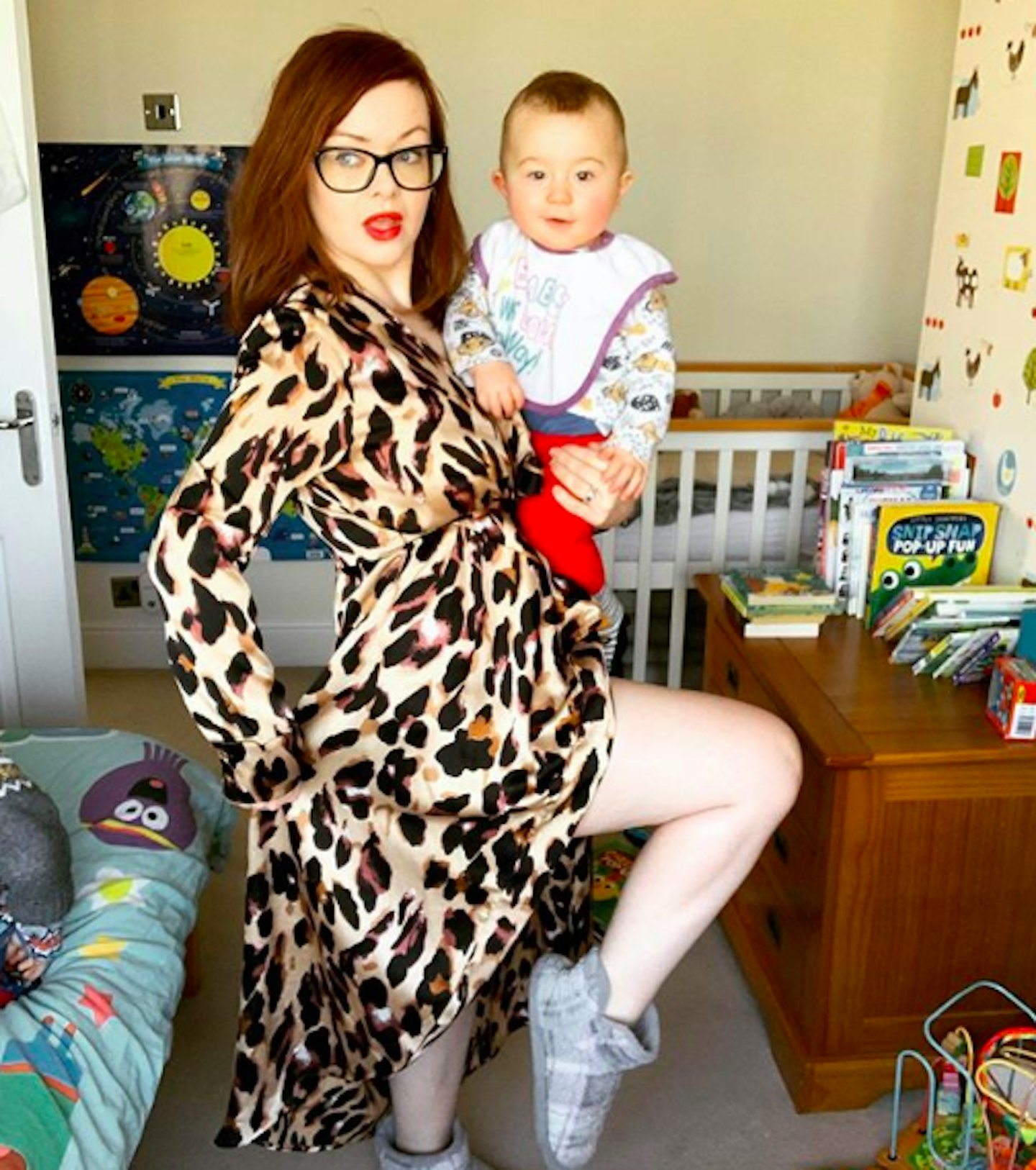 5 of 20
5. Riona O Connor
Life is a beautiful stage with actor, singer and content creator Riona. She's a mum-of-two singing her way through motherhood. She injects a much-appreciated burst of flamboyance onto our Instagram feed, alongside posting funny memes, insight into her breastfeeding journey, and talking about body image. Her viral memes are everything.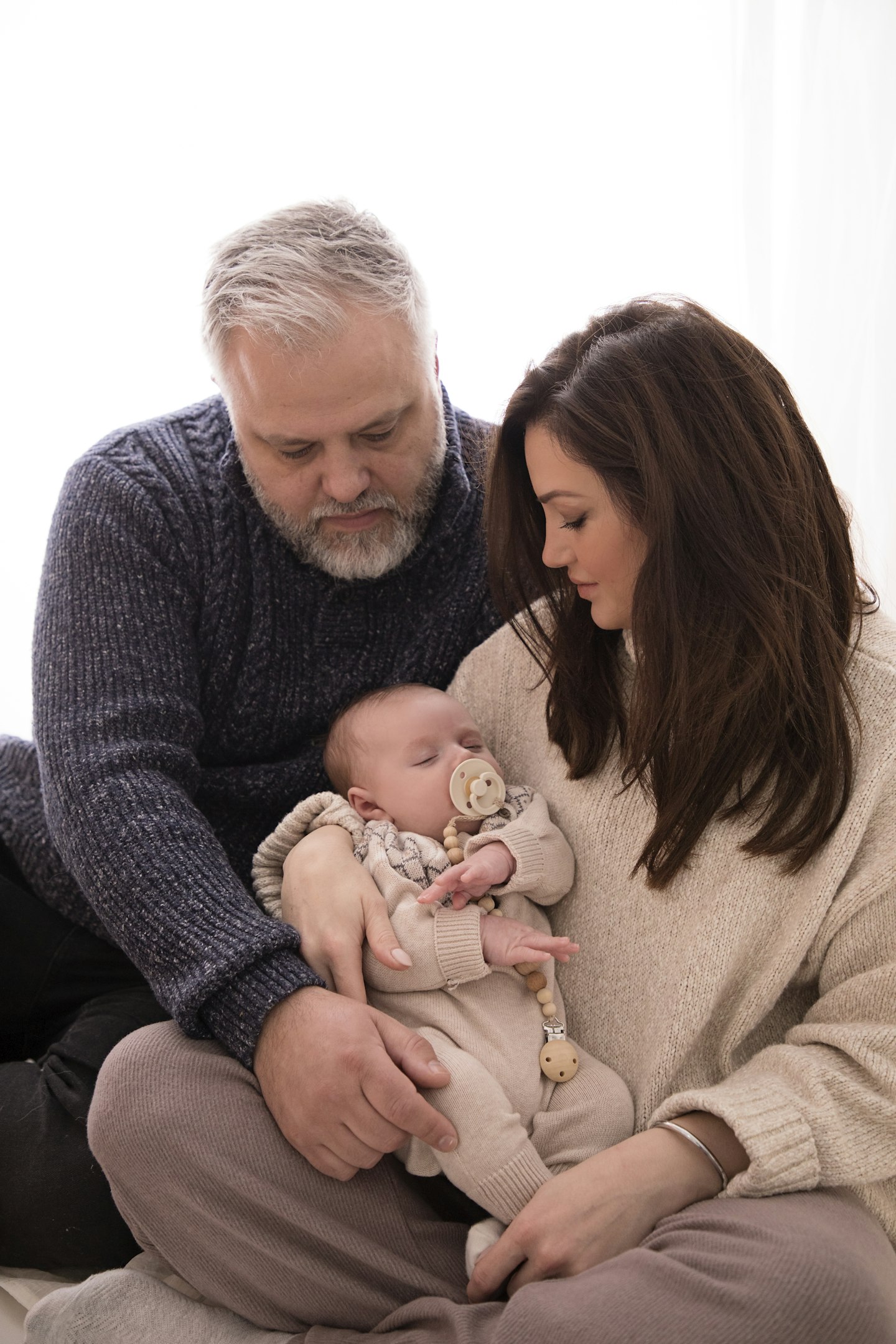 6 of 20
6. Sophia Oxbury
Local mum and charity co-founder, Sophia battled through nine years of trying to conceive and seven miscarriages before breathing a sigh of relief when her miracle baby son, Ari, was born last year. Raising awareness for loss in pregnancy in her posts, she speaks up about a past riddled with anxiety and panic attacks. Sophia looks to the future with love and laughter, and embraces a new outdoor, organic, ethical approach to life.
7 of 20
7. Rebecca Wilson aka @WhatMummyMakes
Rebecca is our online cookbook for daily recipes to feed our tots. This positive mama has us creating shopping lists to cook all of the breakfast, lunches and dinners that she feeds daughter Nina. She's also now about to release an actual cookbook. Eek!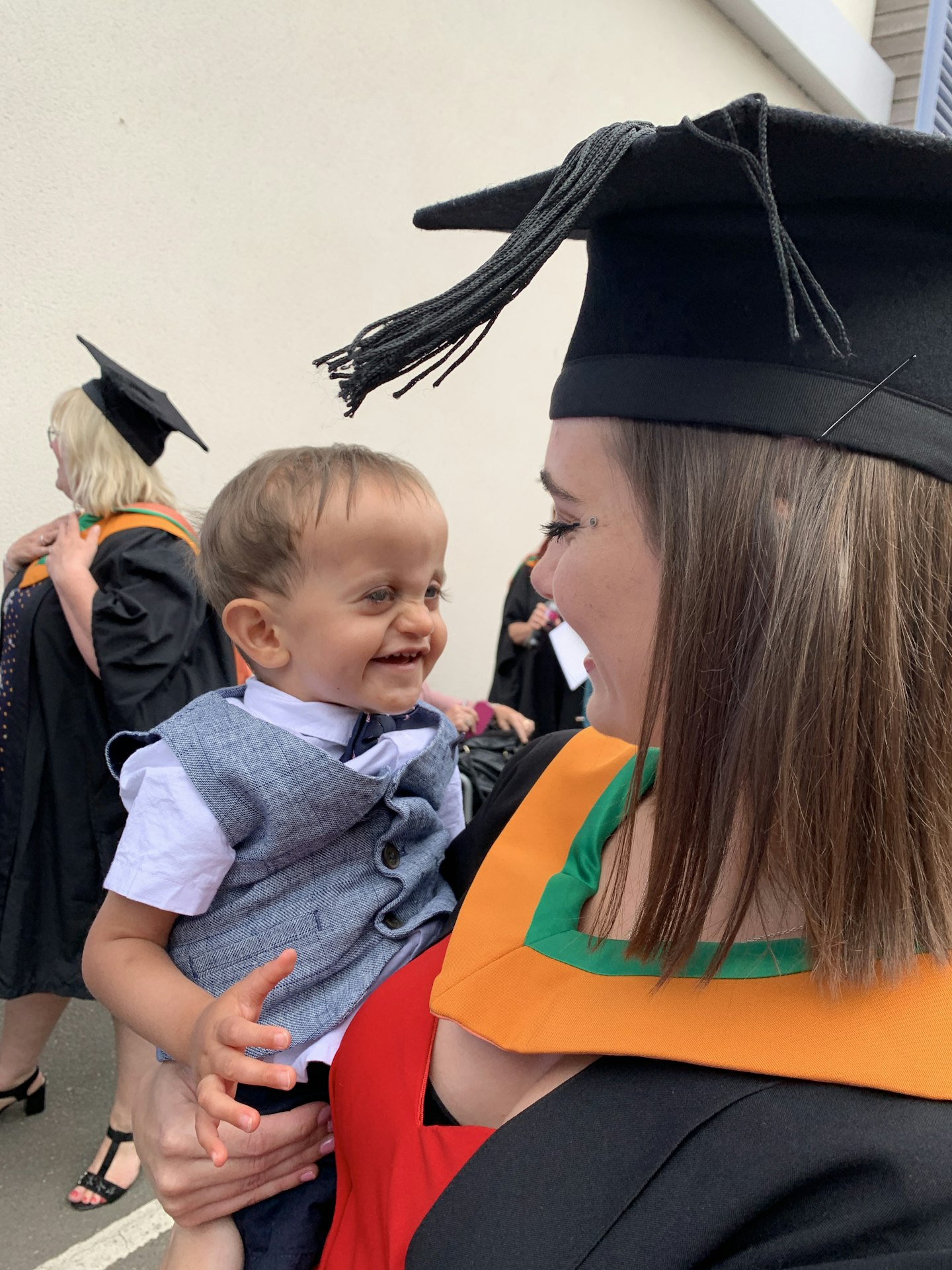 8 of 20
8. Kaytee Jones
Daily life with a toddler is quite different to the norm for single mum-of-one Kaytee. Having qualified as a nurse while caring for her disabled son Jaxon, she's now studying for a master's degree. She posts about Jaxon's conditions, alongside her own personal achievements.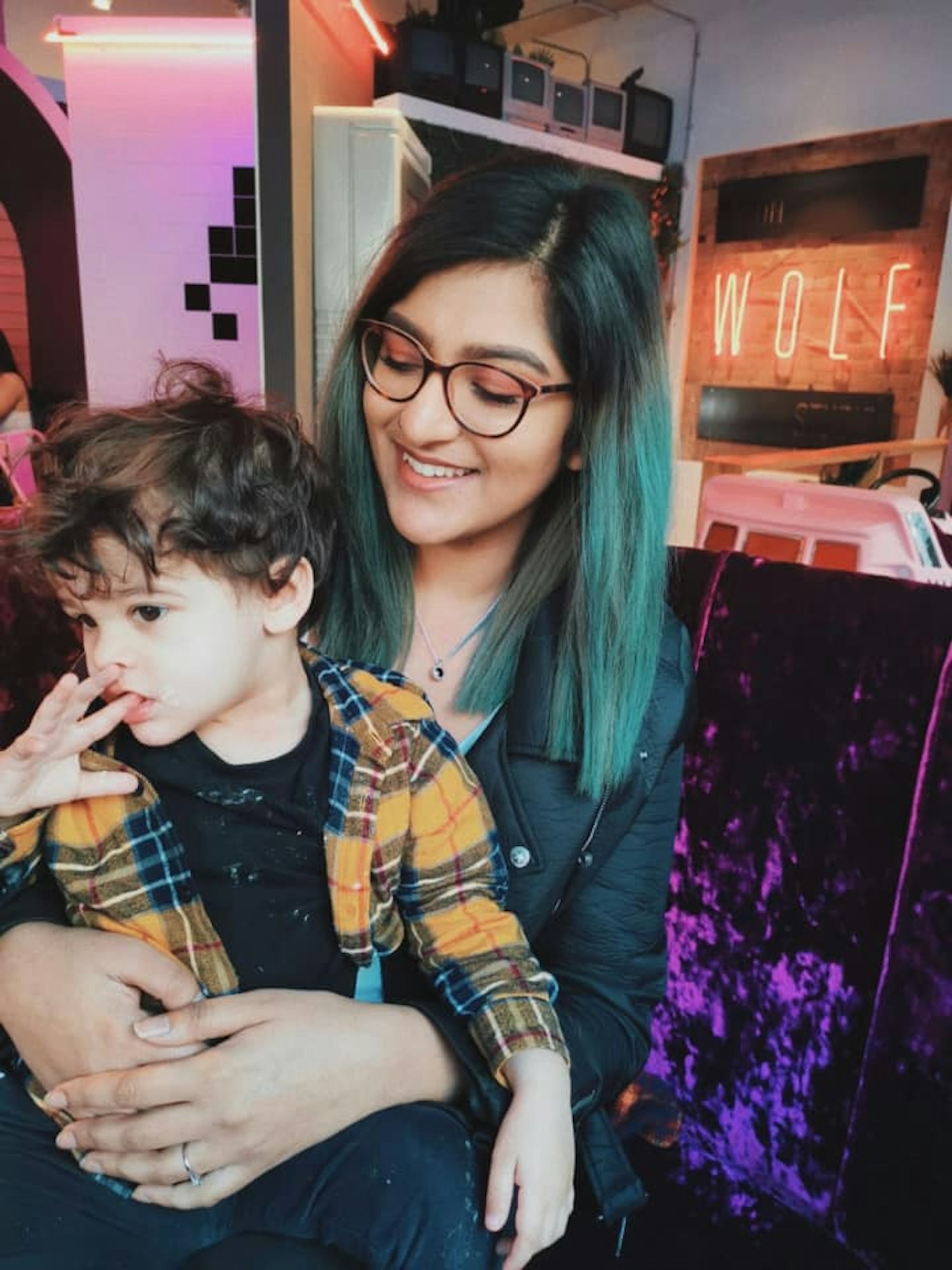 9 of 20
9. Yasmin Johal
Yasmin's YouTube vlogs cover all things vegan. Mum to son, Remi, she talks about daily eating routines and the devastating challenges when it comes to overcoming racism within her community. Everyone needs a friend like Yasmin.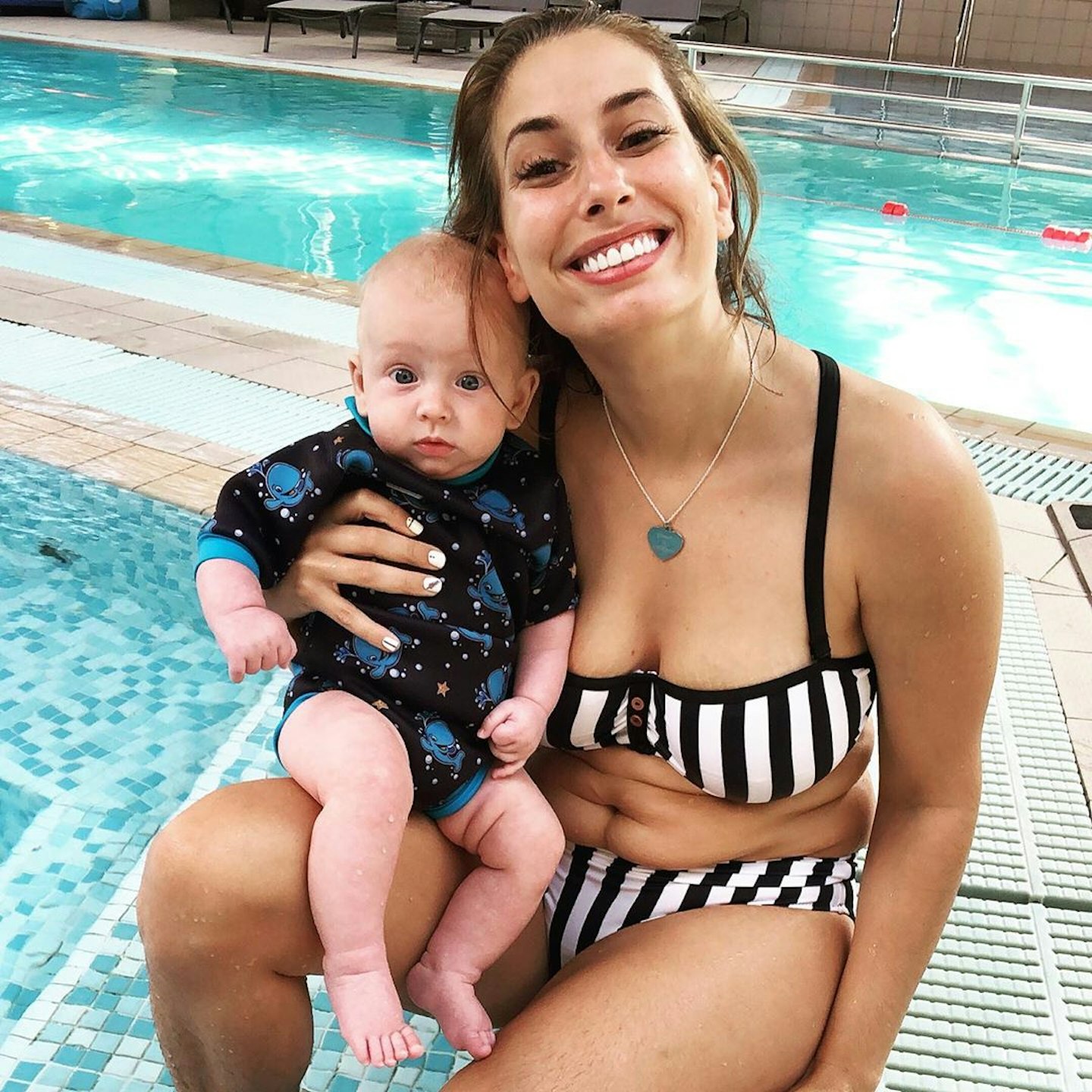 10 of 20
10. Stacey Solomon
A mama that needs no intro, Stacey talks openly about her anxiety and body image in society, plus her huge smile is wildly infectious. Presenter, singer, author, she's one busy mama – is there anything this super mum-of-three can't do?!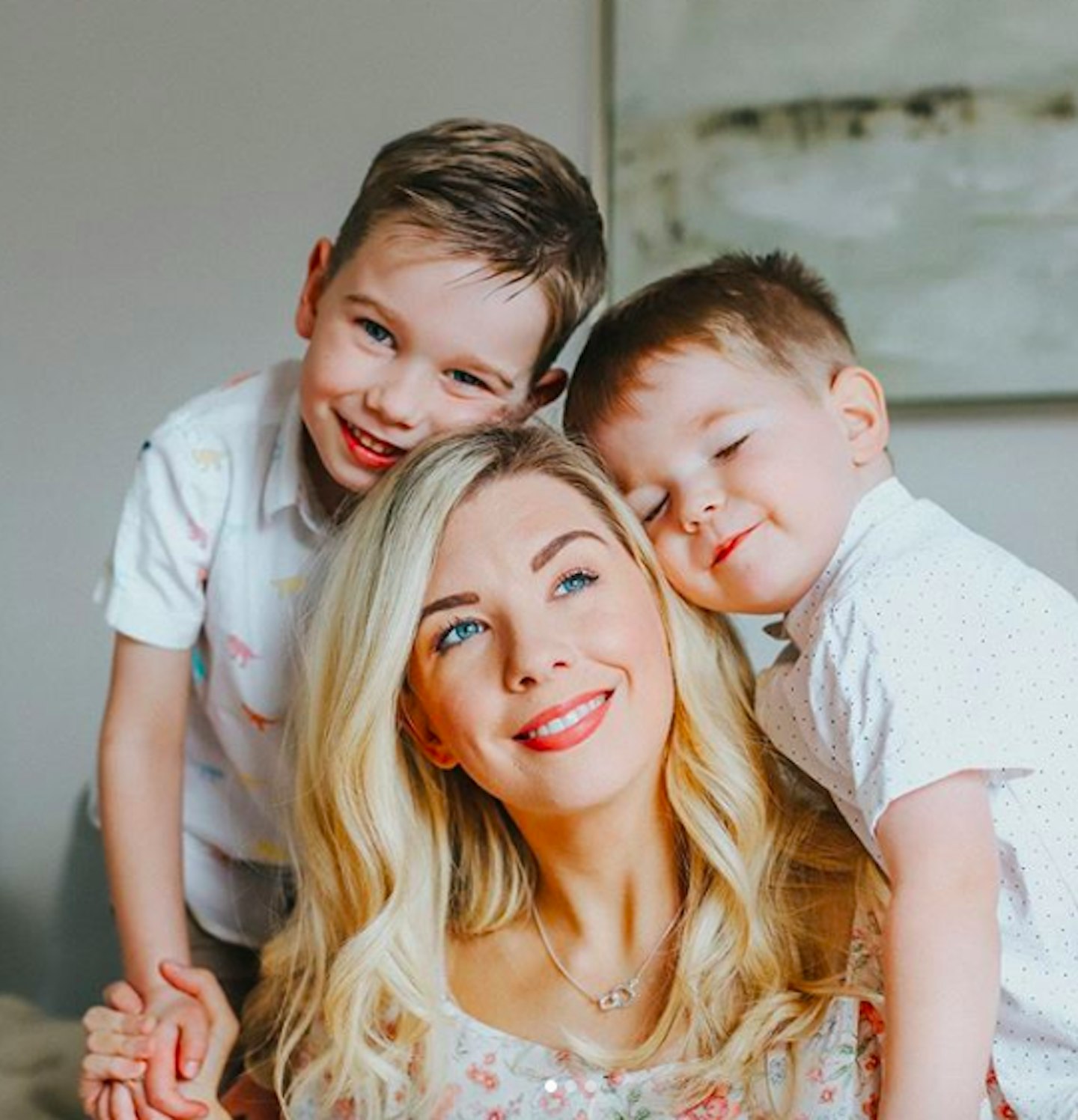 11 of 20
11. Kate Murnane
Blogger and content creator Kate loves a shopping haul, a speed clean and organising the whole house – she makes vlogging look über easy. Sharing videos weekly, life with this family of four encourages us to declutter all our home space.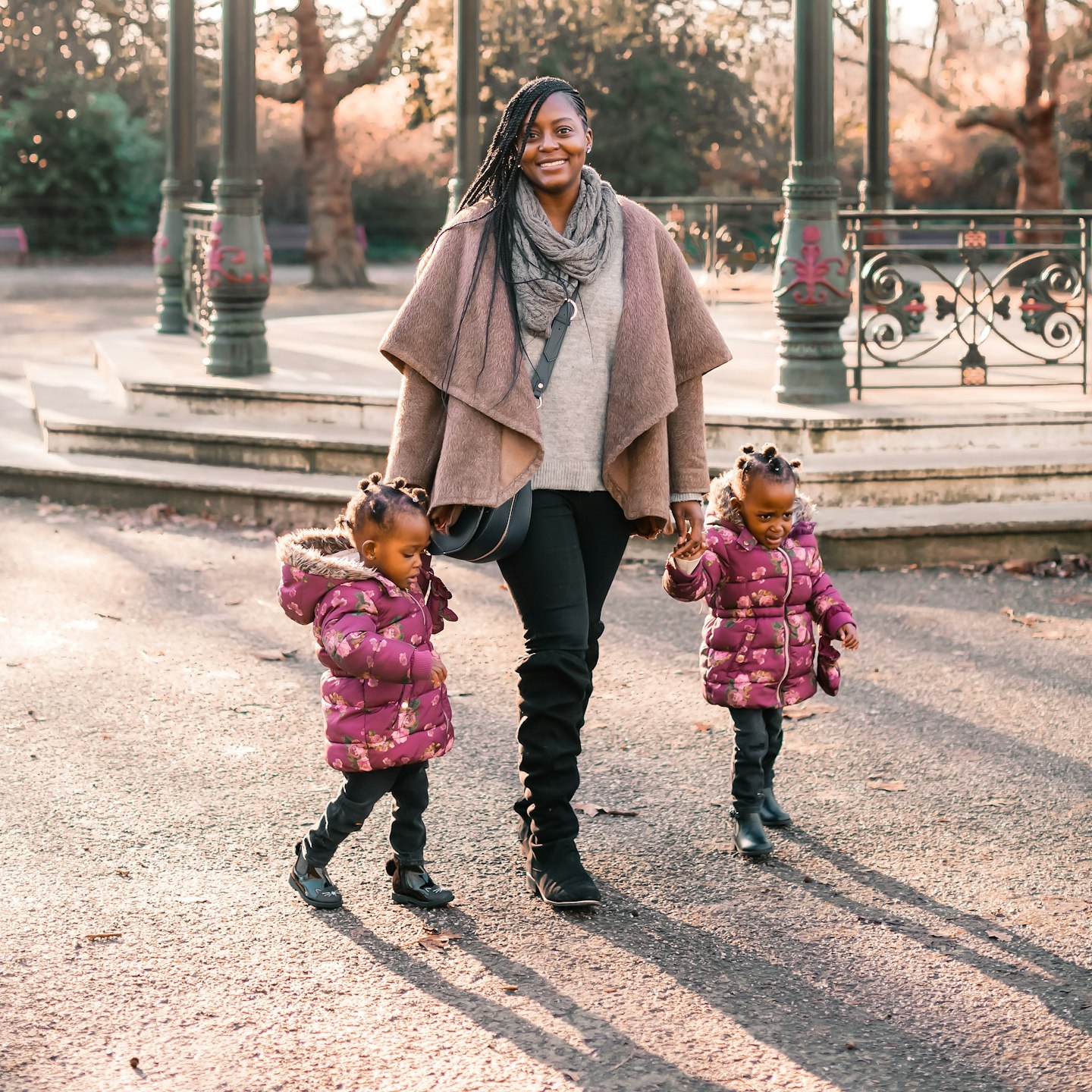 12 of 20
12. Georgia Martrll
Georgia's page fills us with such gratitude for life. She reminds us every day to love ourselves, and teaches us to continue to respect each mother's unique journey. Mum to twin girls, Georgia talks about the challenges she faced birthing premature babies and the struggles that followed after birth. With Georgia, the light at the end of the tunnel is always visible.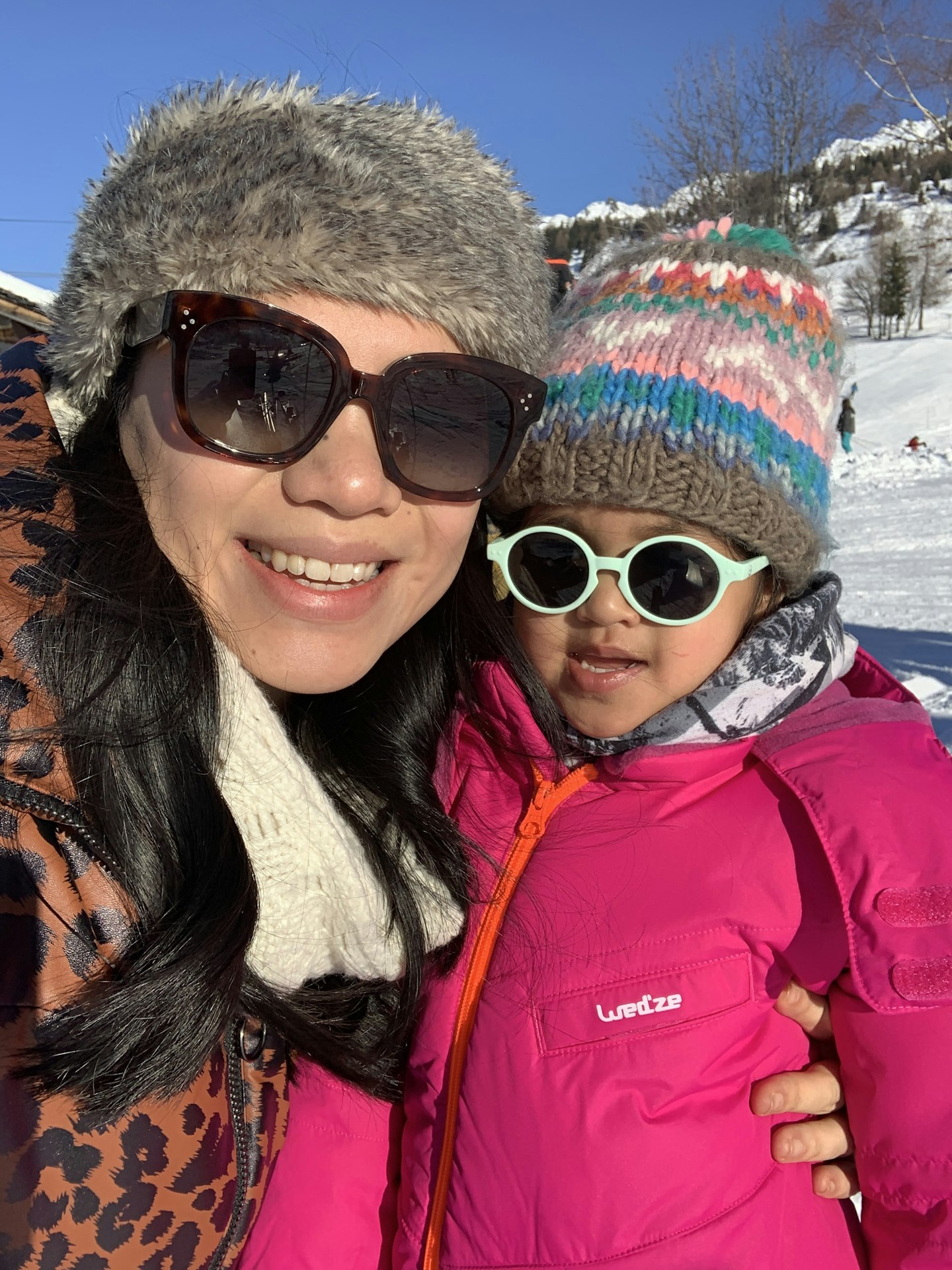 13 of 20
13. Stephanie Ooi aka @The_GP_Mum
What can we say? What a positive space Dr Stephanie creates – you're guaranteed to get lost in her feed for days! With a wealth of reliable, balanced medical information, any concern you may have, Stephanie is sure to set your minds at rest. Her page feels far from clinical as she shares regular Q&As and a special insight as an allergy mama. Her sense of community echoes throughout, and she is a positive reminder to look after ourselves both mentally and physically.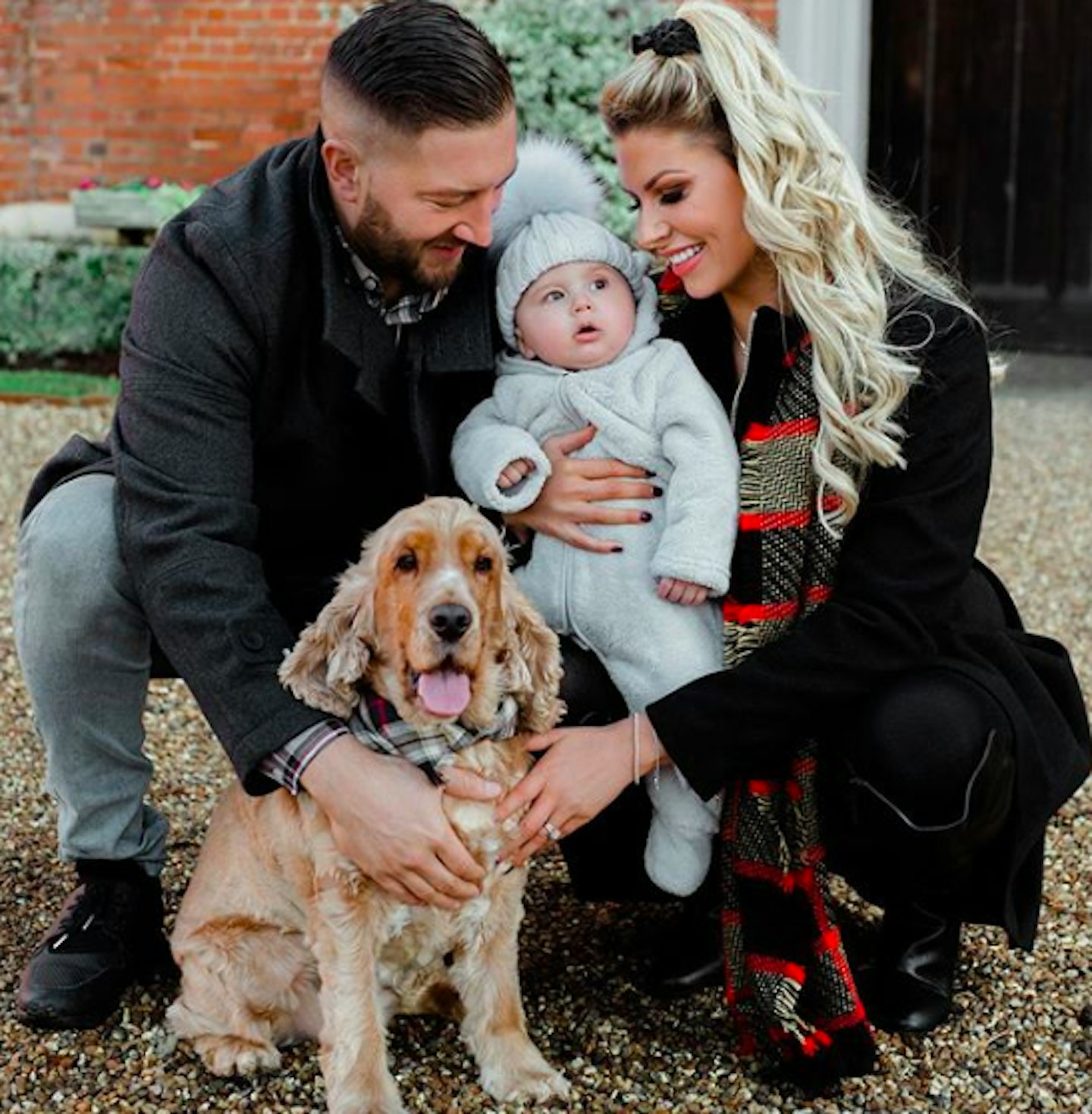 14 of 20
14. Sophie Hinchliffe aka @MrsHinchHome
The Zoflora is out even when we simply utter the words 'Mrs Hinch'. The Queen of clean, Sophie, is mama to Ronnie and fur baby Henry. We feel like one of the gang as we lose ourselves in her endless stories cleaning tips, the best e-Bay bargains, and how she banishes online trolls. Be prepared for the best products to use to keep your baby's toys and feeding equipment clean, plus she is super savvy with the safest detergents for baby's clothes, too. Because of Sophie, we don't clean, we 'Hinch', and no bedtime is complete without her motivational goodnight quote.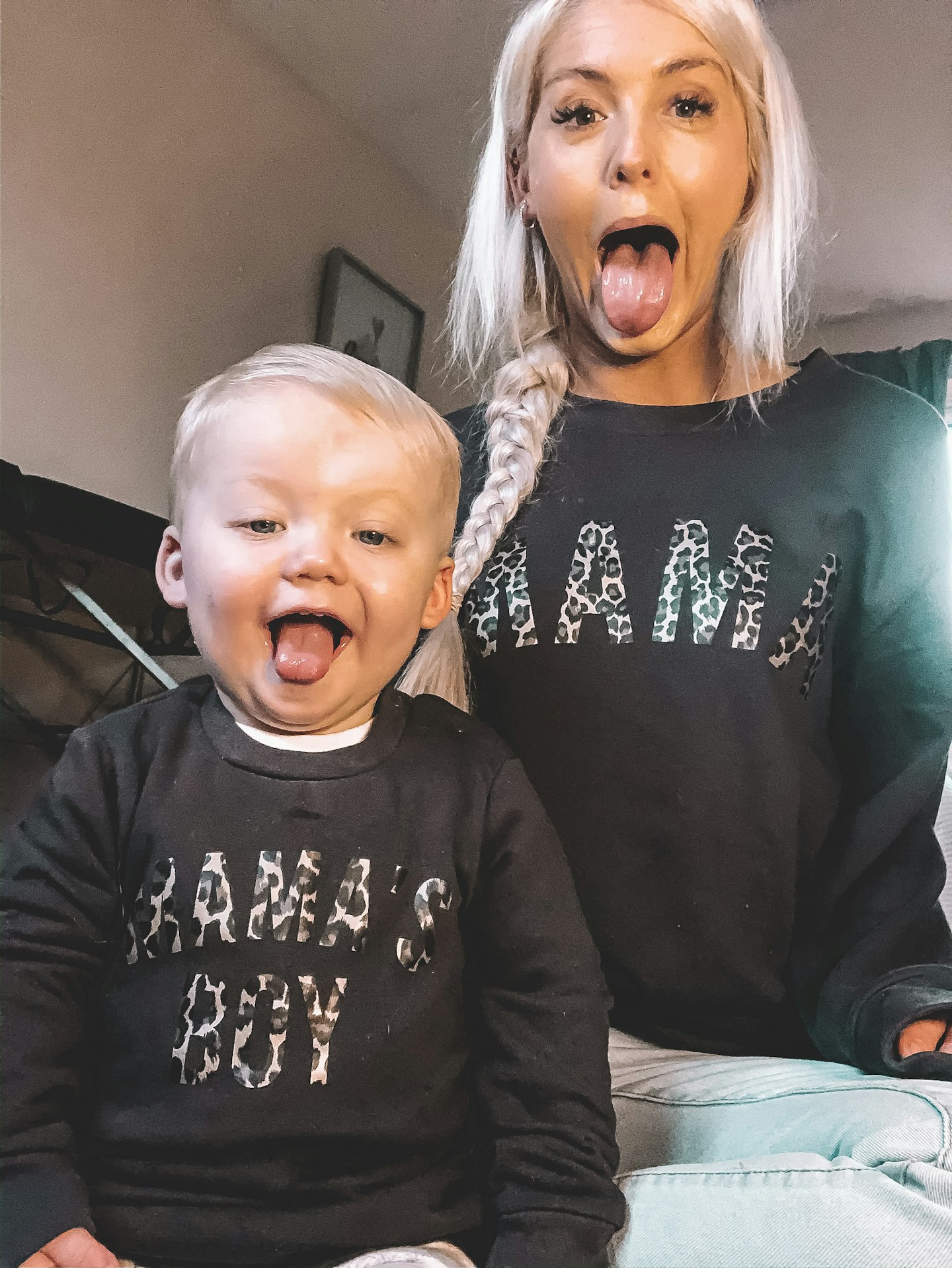 15 of 20
15. Lauren Jessie Williams
Instagrammer Lauren and son George spend a lot of their time together while Daddy serves in the military and is away from home a lot. Always looking forward to his return, Lauren is all about sharing the good times with George, so expect a good few messy-face shots here. We get all our activity inspo from Lauren, and George's lunchboxes are just… #FoodGoals.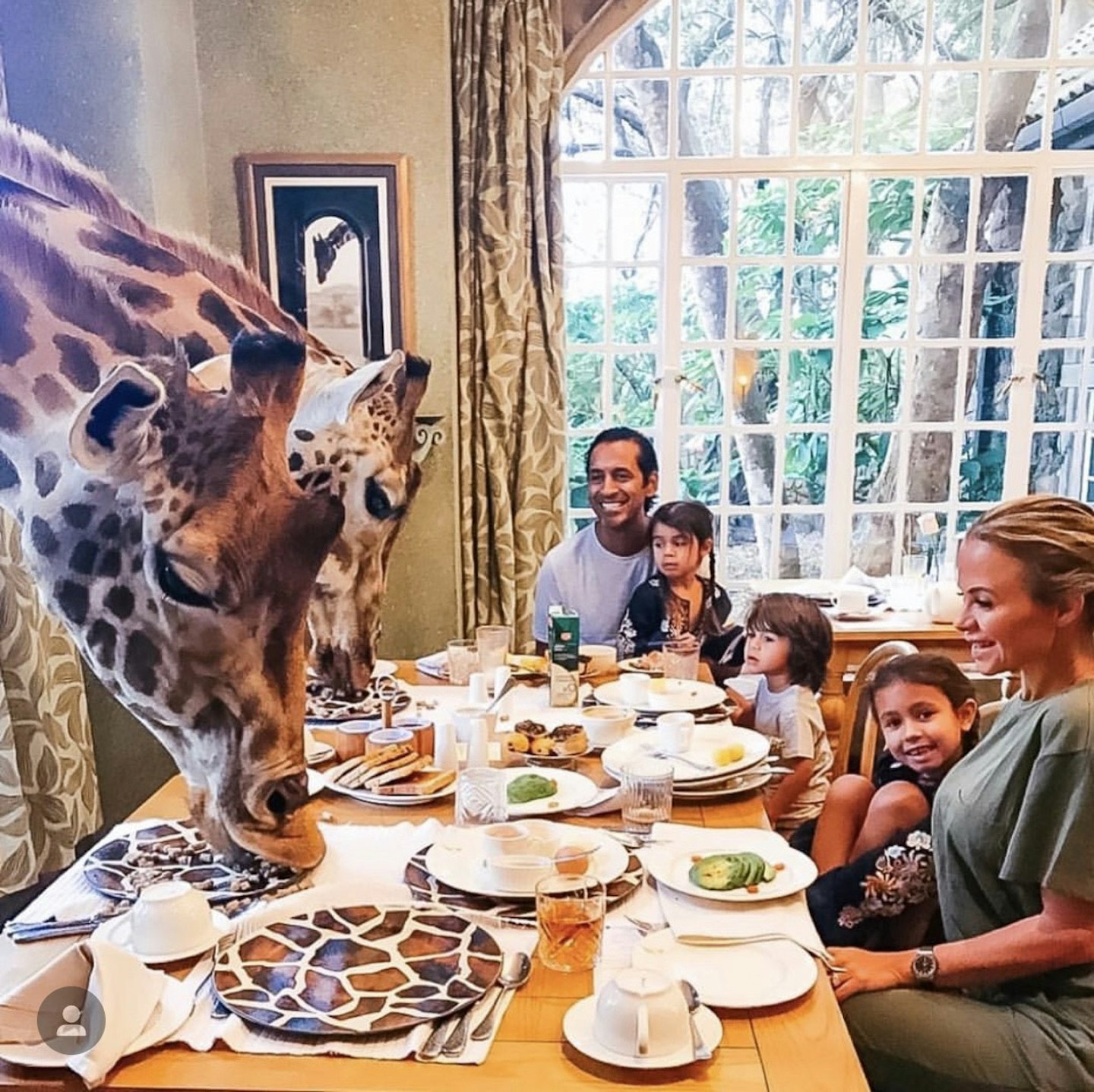 16 of 20
16. Rachael Lalji aka @LuxeFamily5
Currently pregnant with baby number four, Rachael simply started posting on Instagram, like most of us, to create a virtual scrapbook. Now, almost 80k followers later, she works at home looking after three kids, and a family-run travel agent, and is a writer and travel marketing specialist. Rachael's passion for travel saw her book the biggest adventure of her life; three children, 14 countries in 100 days. She makes travelling with kids look like a doddle.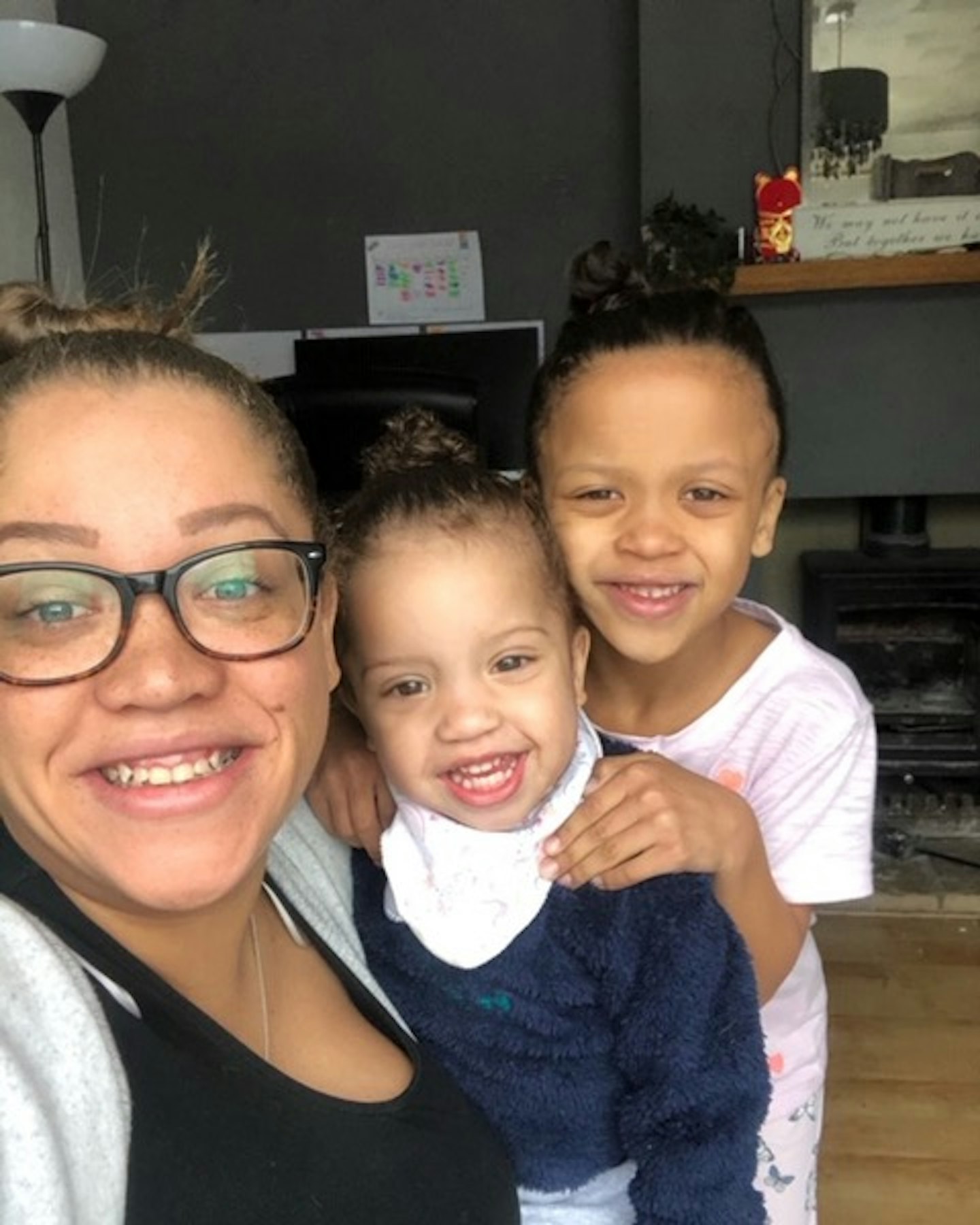 17 of 20
17. Jess Jones aka @TheFatFunnyOne
Jess inspires us to love the skin we're in with her content on Instagram, YouTube and on her super-informative blog! This mama is an advocate for plus-size mamas and has a refreshingly honest approach when sharing insight about her body. Jess helps us remember, there is strength in stretchmarks. We've enjoyed feeling a part of her pregnancy journey, now having entered life as a mum-of-three, and we look forward to all the new adventures with three kids, two cats, one husband and an appetite for travel.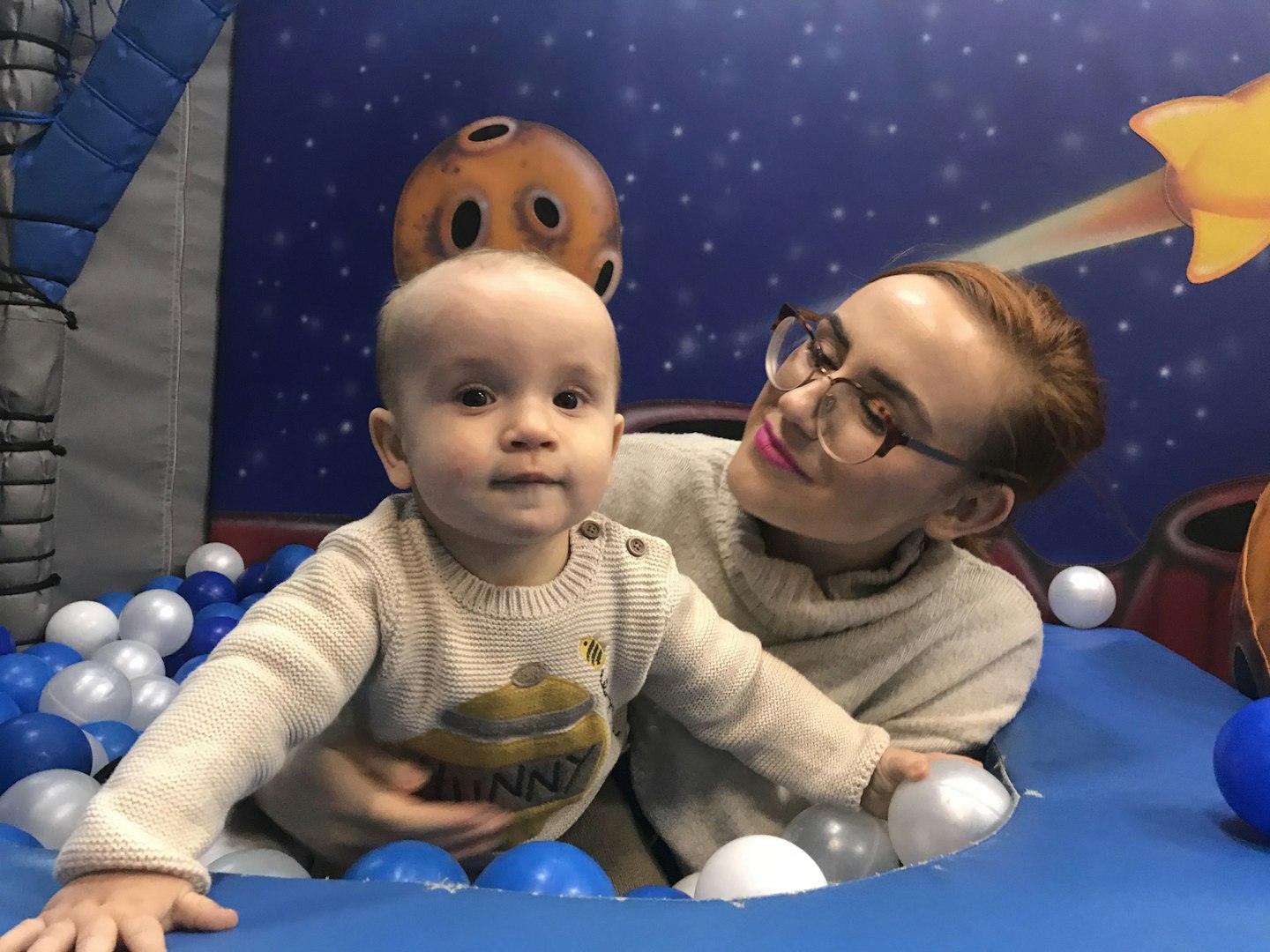 18 of 20
18. Molly Baker
Molly lifts our spirits every time she shares a picture of her happy-chappy son, Jasper. This Bristol-based mummy speaks about her year of breastfeeding; the ups and downs of her journey and what helps keep her going. It's obvious the little things truly matter and that's why we love her page. We also have major eyebrow envy.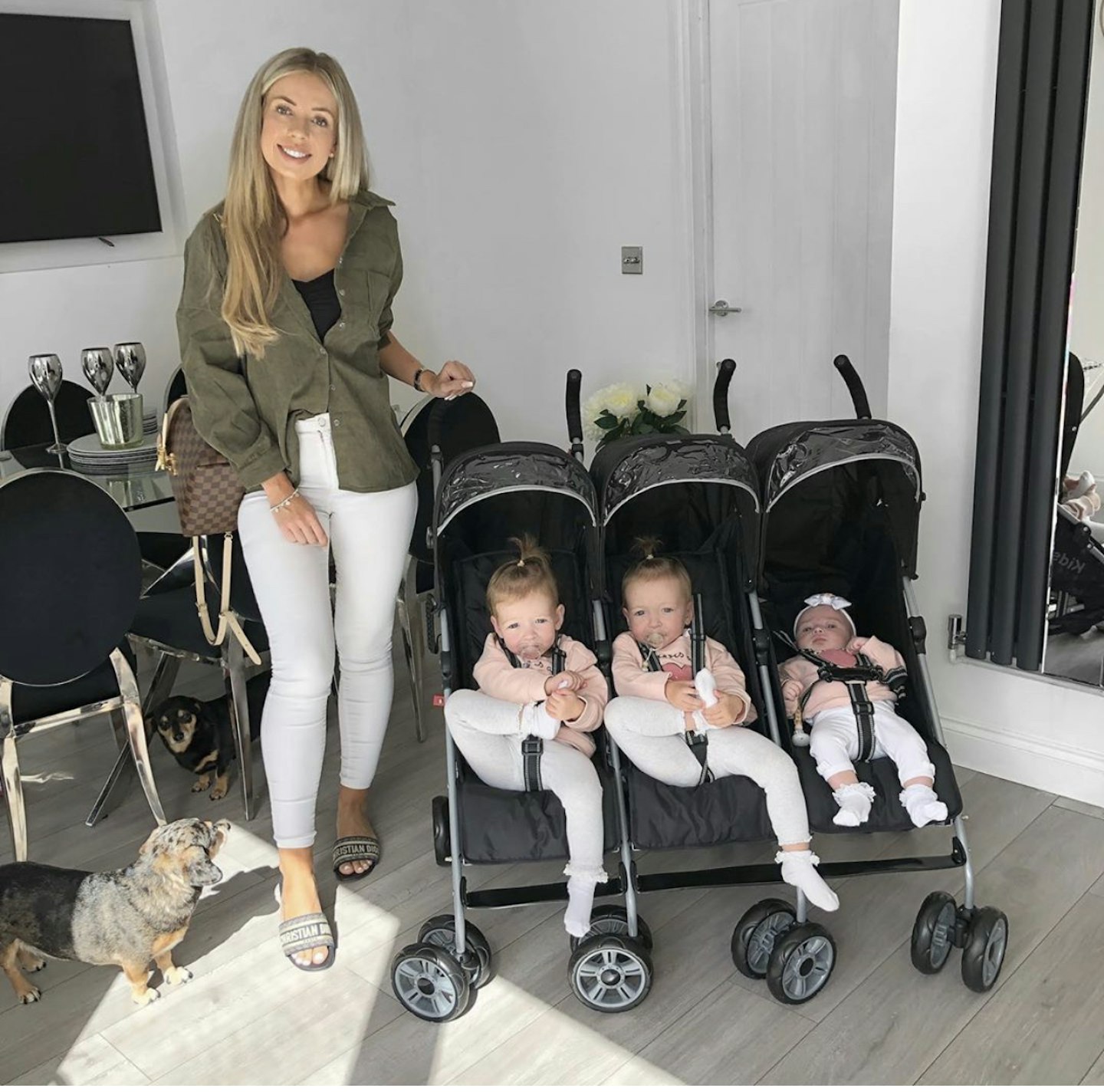 19 of 20
19. Chloe Holland
Chloe is one fashionable mama, who loves dressing in matching outfits with her identical twin daughters, Hallie and Sienna, and their little sister, Lottie. We love seeing Chloe's posts of her girls in fancy dress! Co-ords aside, this glamourous mummy also enjoys taking the girls out for strolls and is a fan of lemon juice to descale, err, everything! Chloe often re-shares her story about becoming a mum to three girls within 15 months, a tough yet proud moment.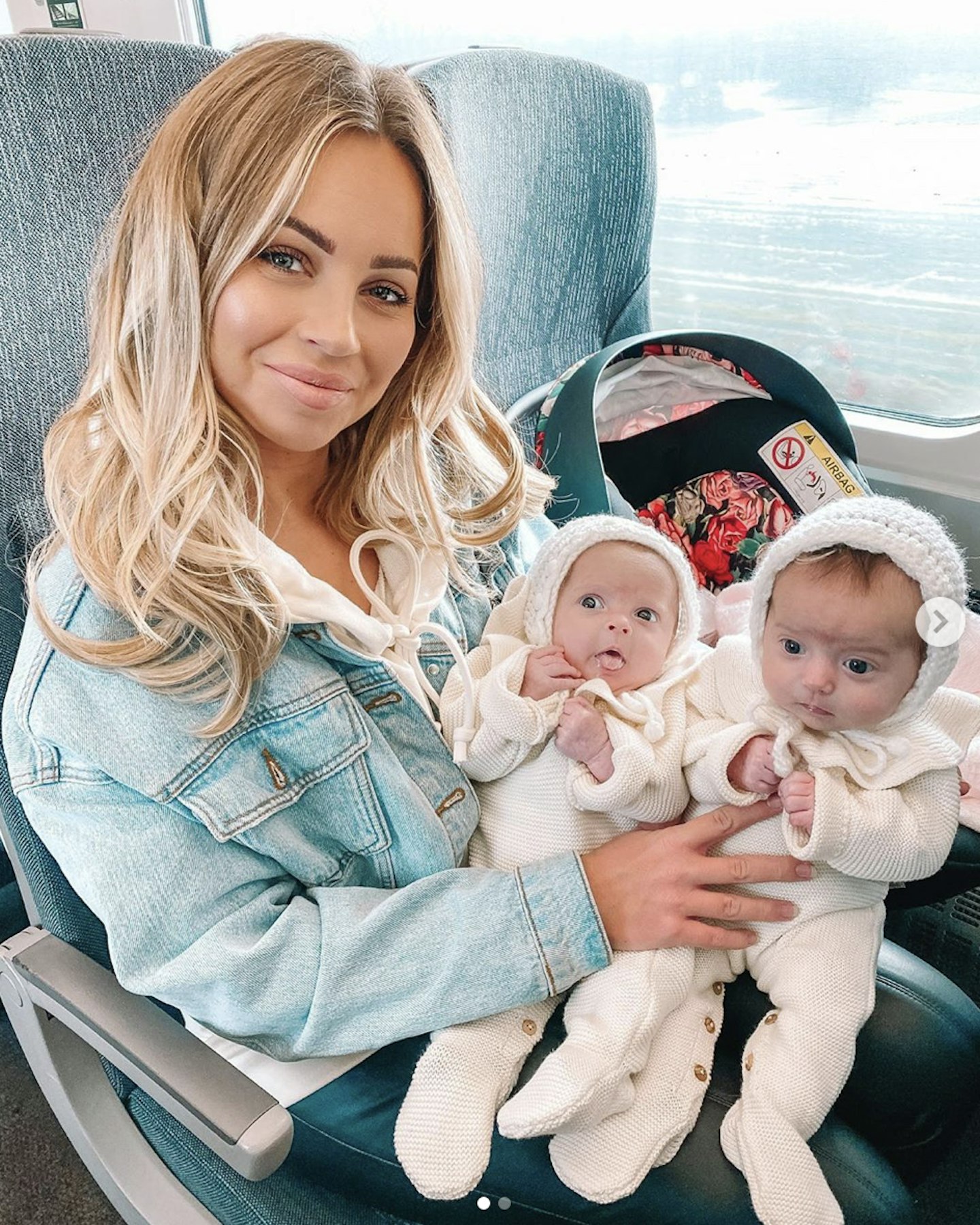 20 of 20
20. Lucy Jessica Carter
Instagrammer and YouTuber Lucy is our go-to for a daily dose of how-to style ourselves on a budget. Lucy shares all about what life is like as a mum-of-four; from unboxing prams, marriage tips, to birth vlogs, she is raising two boys and twins, and is living proof us mums can do it all.
In January, mummy blogger Rachel Clements passed away after a 15-year battle with an incurable lung disease. Rachel was a positive, charitable influence on our mum community – she spoke about diversity in motherhood, anxiety, and about a long battle with ill-health. Above all she spoke about her three children, Chloe, Louis and Ivan, and the importance of setting an example and creating a bright future for them.
Rachel praised platforms like Instagram for giving mothers a space to belong and learn from one another. We will forever remember Rachel and be grateful for all she taught us about getting out of our comfort zone and speaking up about our struggles. In honour of Rachel, we want to dedicate The Mum List 2020 to her.
How The Mum List works
We asked you to nominate your favourite mumfluencers, and their content was judged on:
Feel-good factor: Does she make you happy to be the mum you are?

Inspirational: Does she inspire you to be the mum you want to be?

Relatable: Do you feel she's a normal mum, just like you?

Reassuring: Does she help you cope with the challenges of being a mum?

Entertaining: Does she make you laugh and want to come back for more?

Innovative: Does she give you a unique view on life as a mum?
Check out last our winners from Mother&Baby's The Mum List 2019 here: