Following the announcement of her brand new pre and post-natal programme, we spoke to former TOWIE star, businesswoman and mum-of-one Lucy Mecklenburgh.
After recently announcing she was expecting her second baby with fiancé, actor Ryan Thomas, Lucy Mecklenburgh is glad to be finished with the first trimester of pregnancy.
"I'm in that really nice stage now, I just love the second trimester," she tells us. "I do get a sickness with pregnancy but I got it a lot worse with Roman. So it's been a little bit nicer this time but harder in a way because I've got a toddler and I can't just lay there and relax, but it stopped a lot earlier this time which was which made it a lot more bearable."
At 20 months, Roman might not completely understand what's happening, but he's certainly aware something is.
"He's noticing my tummy. I was like 'Mummy's got a baby in her tummy.' And I go, 'Where's the baby?' And he points to my tummy. I mean, I'm sure he's not fully aware until the baby gets here. And then he'll be like, 'Oh, I'm not the centre of attention anymore!'" Lucy laughs.
The prospect of having two little ones is enough to make any mum nervous. "I'm really excited. They're going to be really close in age, which is really lovely for them so I'm kind of happy that I've done it like this. I've got two sisters and we're all super close so I think it'd be really lovely for Roman to have another sibling as well as his older sister Scarlett."
But will Lucy be doing anything differently this time around?
"It's really hard, isn't it? With a lot of things with Roman, I just thought ignorance is bliss and in some ways that worked well for me, because I wasn't reading tons of things and got loads of different opinions. But equally, there were things like breastfeeding and things that I don't think I was educated enough about and actually, that was a massive key part of the new Results with Baby."
Part of Lucy's online health and fitness streaming service Results Wellness Lifestyle, Results with Baby is a new pre and post-natal health and fitness programme with content spanning exercises classes, recipes and expert advice suited for the entire pregnancy and beyond.
"It's just so important to me because I've been through it now and I just know how I felt, so I've been asking around and getting people's tips and advice. We've just incorporated so much, whether that be exercises to help back pain and pelvic floor exercises, pilates there's everything on there," Lucy explains. "Everything is set in trimesters, so you follow the trimester to suit you. We've got so many experts on there, midwife videos, Q&As, antenatal classes, breastfeeding advice, so you're really supported and your hand is held along the whole way."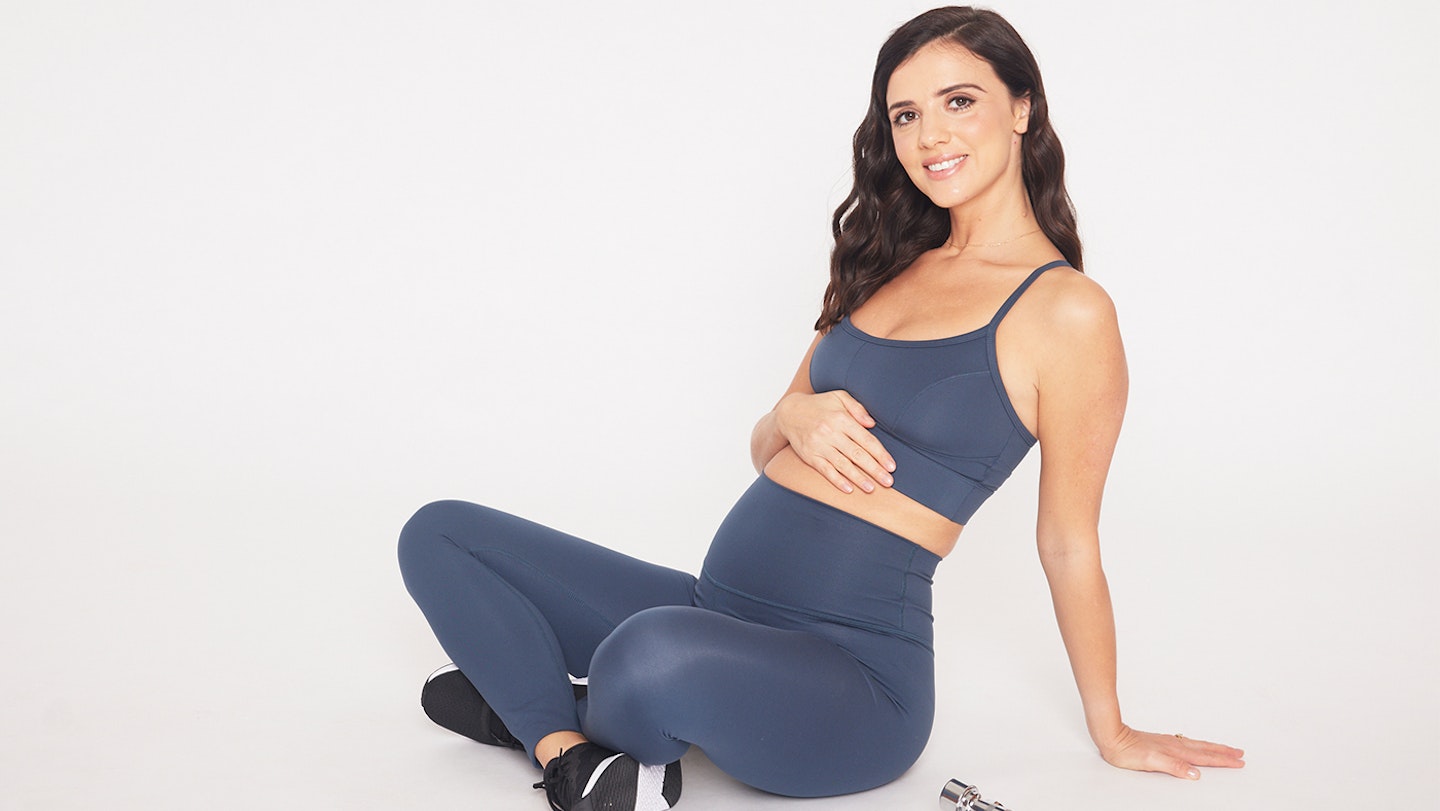 One part Lucy is particularly excited about is the recipes, ones that are easy and fuss-free whatever stage of motherhood you are at.
"In my first trimester last time and this time, I ate chips and toast. I felt so guilty - like I wasn't giving any nutrition to my child. So we actually incorporated recipes for the beige diet. Realistic, under-five minute recipes. There are also recipes for when you had the baby that you can hold in one hand while you're feeding. We've just tried to take the beige diet, give it a little healthy twist and take that guilt away from people."
RWL also provides expectant mums with a platform to connect with new parents and get support across their journey through their unrivalled community of women.
"It's a really lonely time, even if you've got amazing friends and family around you that mean well, and they're there for you," Lucy admits. "Not only have we got the community page but we've added, 'find a friend' on there. So you can put in your location and find other pregnant women on RWL to maybe go for a walk or for coffee with. It's kind of like the antenatal class vibe, finding women near you that are on the same wavelength and that are on there to stay fit, active and healthy during pregnancy."
Lucy is keen that no mum should feel guilty when it comes to their fitness - or lack of it.
"Don't push yourself, if you don't feel up to it. On Sunday, I remember thinking 'Oh, I'll get my phone out and do a quick RWL Pilates and then I thought 'You know what, I'm actually tired. I'm just gonna sit here on the sofa with Roman, watch a Christmas film'. And that's ok!"
"This is not the time to be working towards new goals - we don't have to be our fittest. This is the time to just maintain our strength, keep our strength up and keep moving. It really helps your mental health because so much is changing, especially when you're pregnant and there are so many hormones going on."
She might not have done her Christmas shopping yet but Lucy is excited for the festive period with Roman. "I got this little Christmas scene with a little Santa that flies over it and he just sits there looking at it."
"That's the thing about Christmas. I think that bit between when you haven't got kids and you're not a child is still fun but then it's really special again when you've got children and it's just been really lovely to see his face light up at all the Christmas things going on."
Thinking ahead to next Christmas with a new addition, Lucy adds: "It will be magical and it will be carnage!"
Lucy Mecklenburgh's must-have baby buys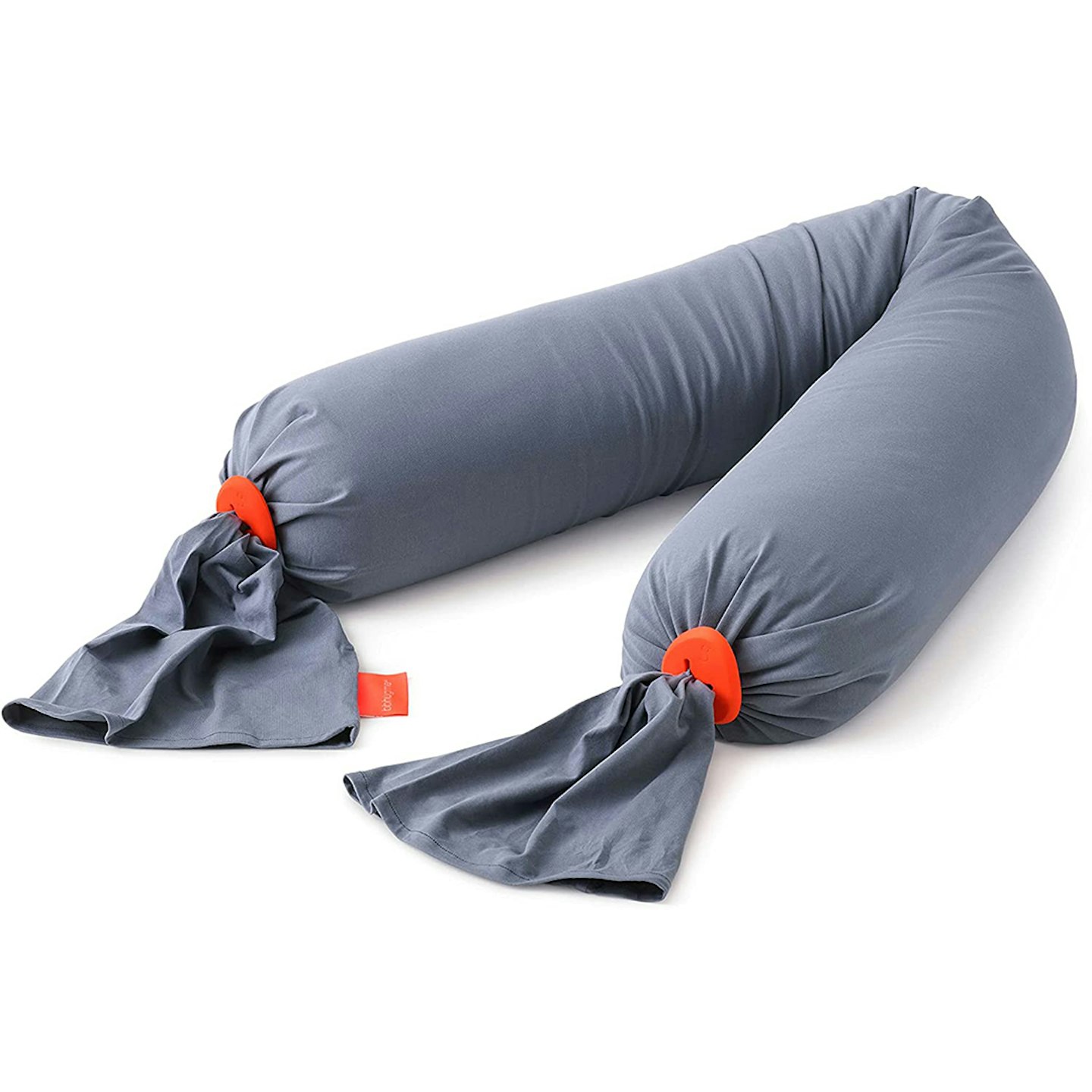 1 of 4
bbhugme Organic Non-Toxic Pregnancy Body Pillow
"I think when you're pregnant, a pregnancy pillow is the best thing you'll ever buy!"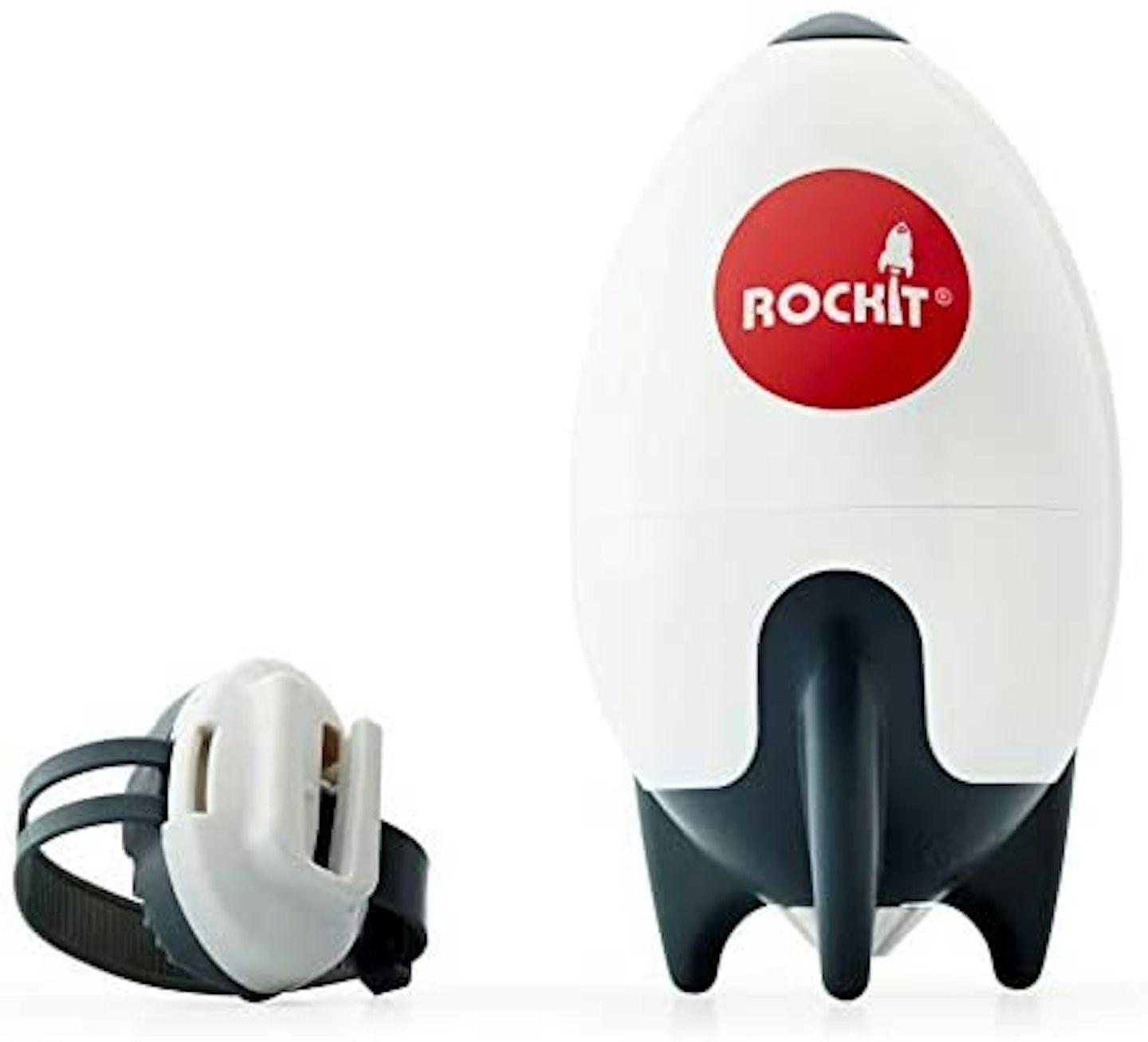 2 of 4
Rockit portable baby rocker
"When baby is here, one of my favourites is the Rockit, it rocks and vibrates the pram. I was that person where when I saw women in the park rocking their baby in their arms, looking really stressed, trying to drink their coffee or use their phone, I was like 'There's this thing called a Rockit and honestly, it'll change your life!' And you can see them straight on Amazon!"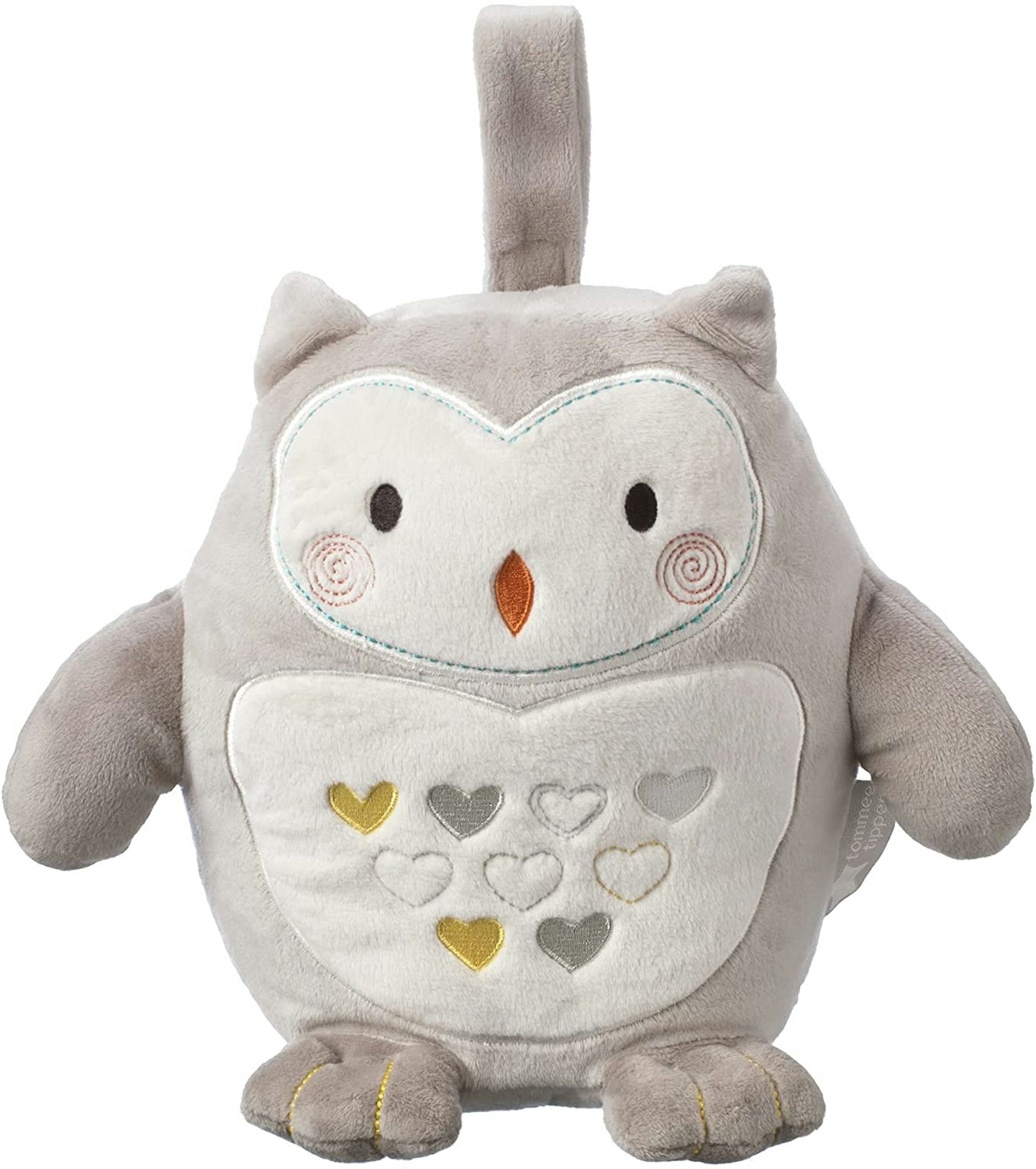 3 of 4
Ollie the Owl Grofriends Light and Sound Sleep Aid
"Still, to this day, our continuous white noise machine comes everywhere with us."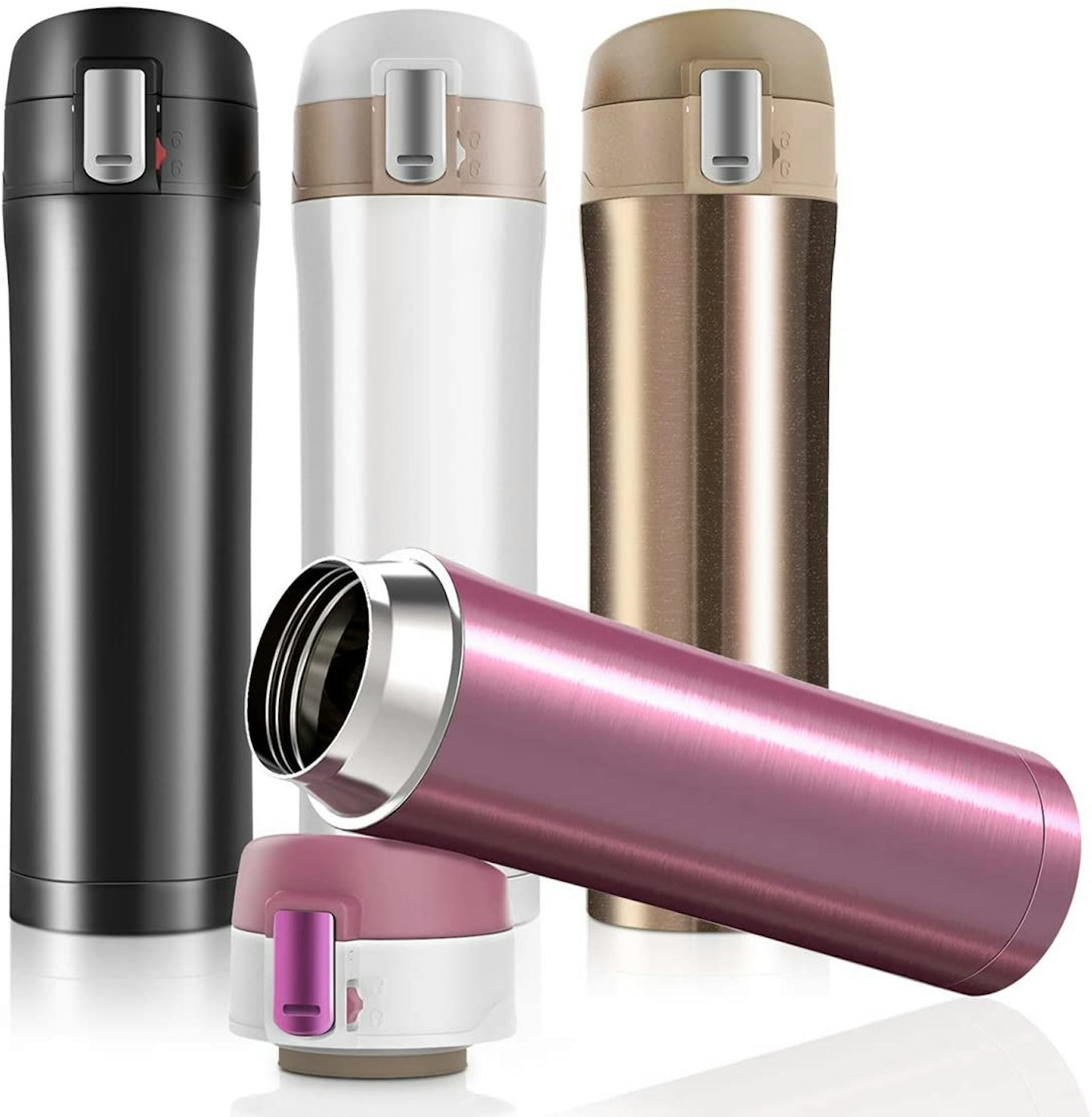 4 of 4
Double Walled Vacuum Cup Flask
"When you're feeding and stuff, it's a little bit easier to use a flask and have a little sip and then put your lid back on. You never get the end to the end of a hot drink so I found that's really handy. A nice little extra baby shower gift I think!"
Popular articles to read next
Lucy Mecklenburgh on her relationship: 'Having a lockdown baby has brought us closer together'
The RWL team share their top tips for working out when pregnant
Amy Childs on being a single mum: "Some days it's tough, but you just get up and do it"
Olivia Bowen on pregnancy, her fears around childbirth and nursery planning