We spoke to actor and presenter Gemma Atkinson on how she's trying to make a difference to the environment for daughter Mia.
Gemma Atkinson doesn't make new year's resolutions.
'I think so many people cut things out in January or completely restrict themselves in January, only to then overindulge in February. It sounds really boring, and really cliche, but I always think I just want my family healthy and happy. And that's it. Even more so after last year, of course.' After a turbulent 2020, looking after our health is something that has stayed with Gemma.
'We've got to take care of ourselves more than ever. I've always been a massive advocate of trying to be healthy and keeping active and exercising. I'm a massive believer in a Chippy tea every Friday and stuff like that, but just making sure we're as fit as we can be, be it going out on walks or training in the gym it's important. And that I think a lot of people will have probably got through last year unbeknown to them because they're healthy. It's something that we can't take for granted.'
Like for us all, the Coronavirus pandemic and lockdowns have been quite the experience for Gemma and her family, partner Gorka and 18-month-old daughter Mia. 'It was tough at first with Mia because she wasn't able to see my family members. But then Gorka's family live in Spain, so it was even harder for them,' she reasons. 'We knew during the first lockdown that we weren't ever going to get this time back together as a family. So we just embraced that for what it was and thought, let's just make the most of it. Let's try and stick to a routine as best as we can, get out for walks as much as we can and cook nice meals. We just kind of plodded on.'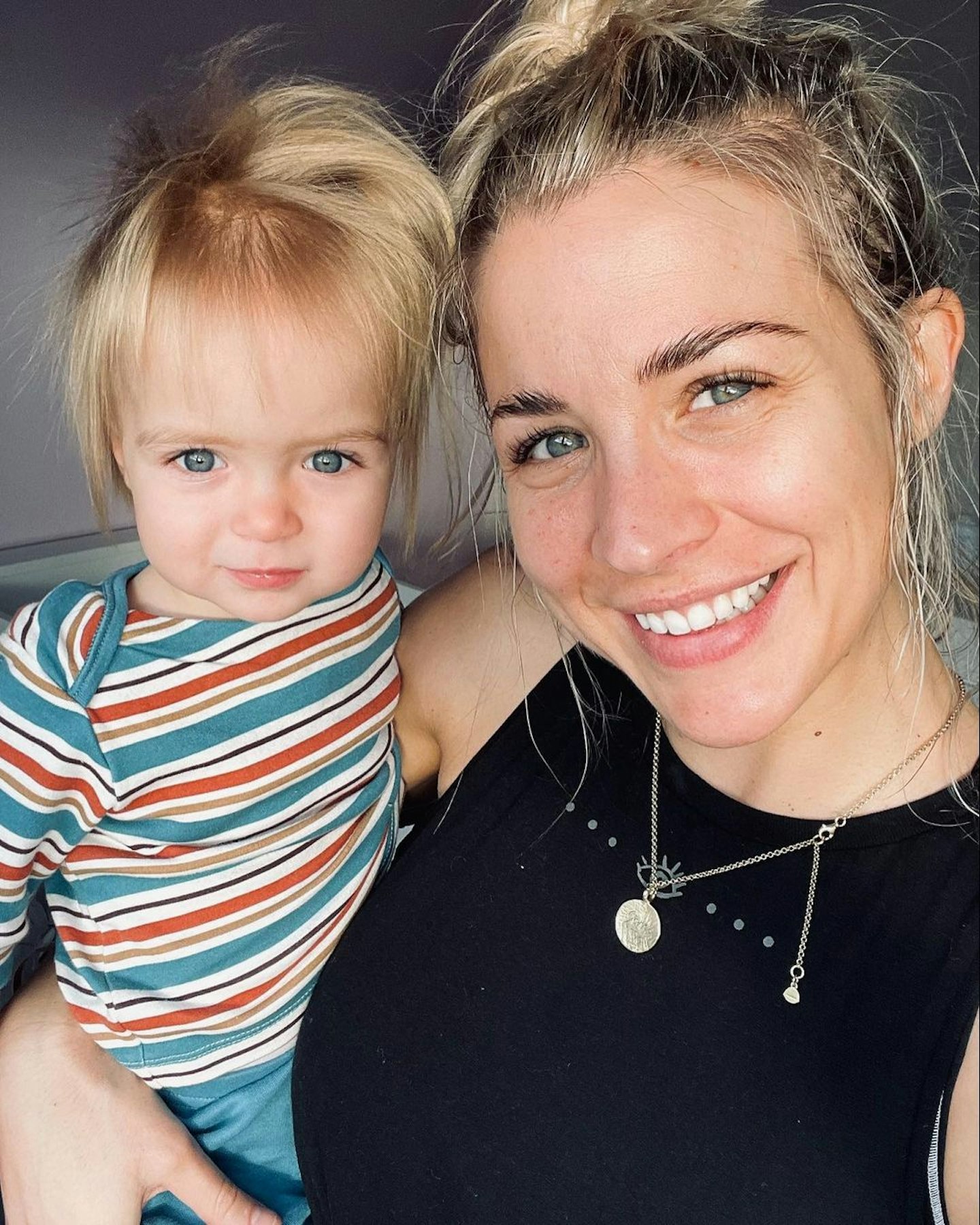 Unlike most people though, Gemma and Mia were separated from Gorka for three months while he filmed Strictly Come Dancing on which he has been a pro dancer since 2016.
'Since we got together, Gorka's always been away or I've always been away. So I think that's part of why our relationship works so well because we're used to time apart. I'm very good on my own, Gorka is very good on his own but we're even better together. So we've always kind of made it work as a tag team. When Mia was only three days old, he had to go away on tour and he was devastated because he was away for two weeks. But that's just what it is. It's his job. He loves dancing. So we just make the most of it,' Gemma says. 'Usually, I'd take Mia on tour with him for a few days, it wouldn't be a case of the drastic measures of three months apart like we've just done, but we also think of it like, if we got through that we can kind of get through anything.'
Having a baby together is a huge change to any couples relationship but it's one Gemma relishes. 'In a way, it doesn't feel like a lot has changed. We have to be a lot more organised. We can't just now say, 'Oh, let's go away for the weekend. Because I'm off and you're off. Let's book this hotel and go.' Everything has to be more thorough and thought through. But we're both very laid back as parents and Mia is as well. Now we see it as we get to do things with our little buddy. Now it's just that there's three of us, it's lovely. I can't now remember a time without her. It sounds weird, but I don't know what I did before Mia came along. She just slots it in so perfectly with our family and our routine and the dogs. It's just incredible how it's all fitted together.'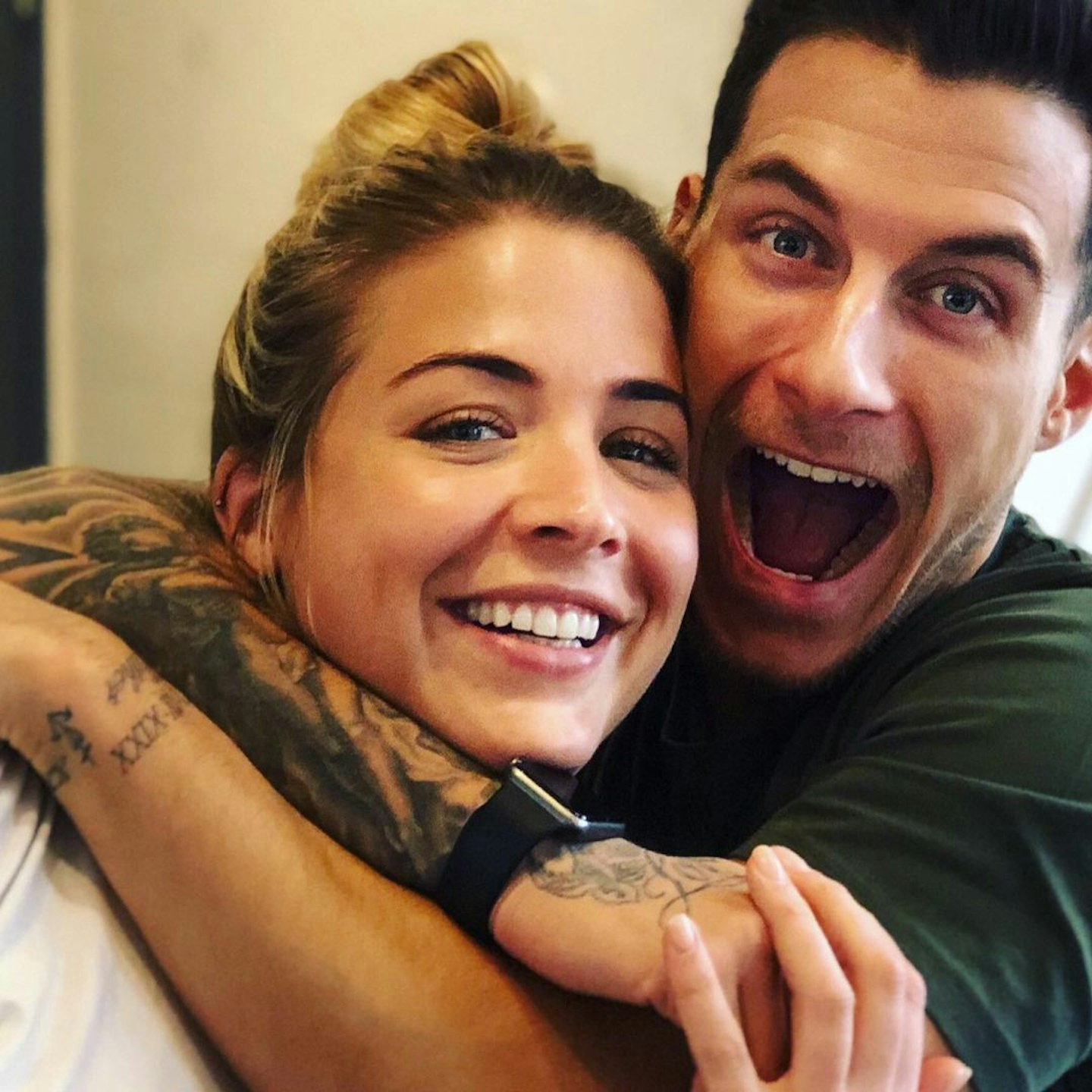 And when it comes to their roles in Mia's life, Gemma reckons she'll be the stern one as her daughter grows older. 'I think she'll be able to wrap Gorka around her little fingers for the rest of her life. It'll be me who will have to say 'No, you're not doing that. Don't ask your Dad because he'll say yes!'
But despite this, it seems Mia is a balance of both of her parents. 'She looks the spitting image of how I did as a baby. I'll put our pictures next to each other and it's like two twin babies. And she's definitely got the little Spanish fiery side. If she really doesn't want to try a certain food and we're trying our best, she lets us know she doesn't want it! So she's a really good mix. She's such a cool little toddler.'
After Gemma was induced, Mia was born weighing just 4lb 10 via emergency C-section but a couple of hours later Gemma experienced a haemorrhage and had to be whisked away. Four days later, Gemma and new baby Mia were sent home. 'She was so, so tiny, like a bag of sugar,' she remembers. 'So to see this little lady she's become already, her little personality and her little sassy attitude at times, it's astonishing to me that myself and Gorka are moulding this personality in this little person. And to get to see her take milestones with either her speech or her walking is amazing. Every day you go "Oh my gosh, you've done this!"'
A change that has surprised Gemma now she's a mum is her own personality. 'I've become a lot more fearful about everything I do,' she explains. 'Before Mia, I swam with great white sharks, I did two skydives and I've bungee jumped, I did everything. But now if someone asked me to do those things, I wouldn't be able to do it in fear of something happening to me and leaving Mia. So it's kind of changed me in that I've become a lot more frightened of stuff. Even if I'm doing a long car journey without her, it's always in the back of my mind that I don't want anything to happen to me, because I don't want her to be on her own.'
As a vegetarian, being eco-friendly has always been important to Gemma but it's even more so now she's a mum. 'When I found out I was pregnant, I mentally switched. Even the creams you put on your body, you think to yourself, whatever I've put on, it's going into my skin, going into my system and into my baby. And I think people protect themselves so much when they're pregnant to nourish their child, but then when the baby's born, we're kind of surrounded by all these products that aren't safe or healthy.'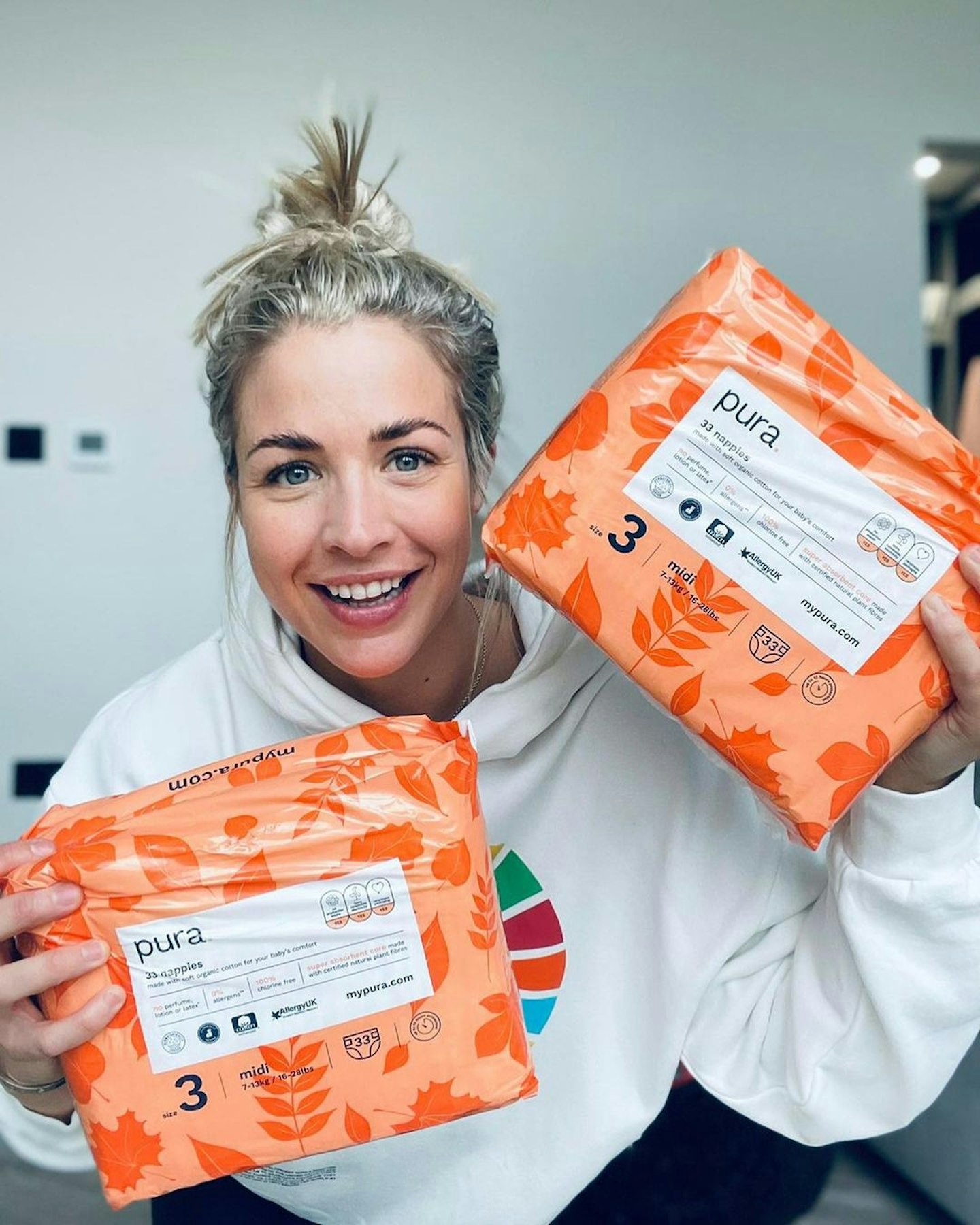 So Gemma was delighted to become an ambassador for eco-friendly baby brand Pura. 'When Pura came along, and they explained that their wipes are plastic-free and made from biodegradable plant fibres with recyclable packaging which is great for the environment, it made sense to me, because I thought, I'm not only using their products on Mia, I'm ensuring that by doing that, I'm helping the planet so that Mia has a future,' she explains. 'Everyone knows the kind of state of the planet is in at the minute. So if we all just make small choices between ourselves, it doesn't have to be big, drastic changes, it's not a case of everyone should go plastic-free and vegan. Just making a small change by buying plastic-free baby wipes makes a massive difference. I just love what Pura was about and what their ethos is. I think they're doing a great job for the world long term.'
Pura has got a lot of exciting things to come in 2021, according to Gemma. 'They've got loads more things in the bag for parents that are going to be really helpful.'
And as for what else she's looking forward to this year, it's pretty simple really. 'I'm looking forward to us all getting back to normal, whatever normal is! And a nice holiday would be good as well!'
Hear, hear!
Gemma is an ambassador for Pura eco-friendly baby products.
Pura baby products
Popular reads: