Not only are Joe Wicks' recipes super simple to throw together, they're also delicious, healthy and nutritious for the whole family.
If you're in need of some filling and nutritious breakfast ideas that'll set your family up for the day, why not take some inspo from the Body Coach himself, with some of our favourite recipes from the fitness coach and cook.
Goat's cheese and chorizo breakfast muffin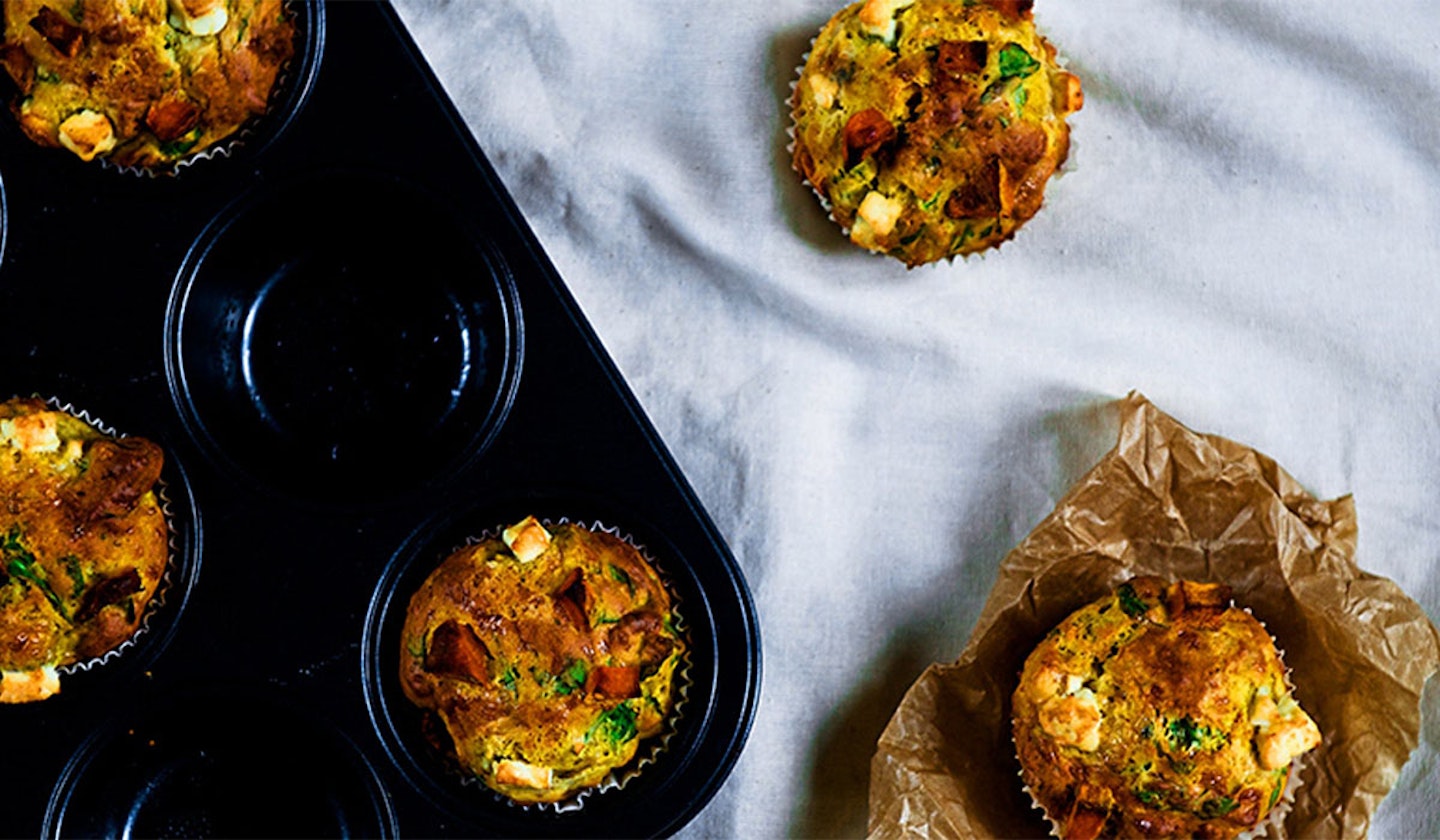 These are perfect for those morning's when you just need to get out the door and eat on route. They're perfect for freezing too so you can make a batch and defrost as and when you need them.
Veggie breakfast quesadillas with salsa
Add a Mexican twist to your breakfast with these yummy quesadillas with a tangy salsa dip. You can add all sorts of ingredients to suit you and your family, and Joe's even made this handy video to follow.
Date and walnut oaty muffins
We love a sweet breakfast muffin for the mornings, and if your little one has a bit more of a sweet tooth, this is a healthier breakfast option that won't have them bouncing off the walls.
Protein smoothie bowl
This super healthy breakfast bowl will keep your energy levels up all morning and is full of all those important nutrients to make you feel good.
Eggy bread with pesto, avocado and sun dried tomato
We're kind of obsessed with Joe's twist on the classic eggy bread. This grown up version of the classic eggy bread is bursting with flavour and packs a punch.
Breakfast wrap
The perfect brekky for the whole family, this egg, spinach, cheese, pesto and smashed avocado wrap is both delicious and nutritious and cooks in no time at all!
Coconut and mango porridge
Porridge is a really healthy and nutritious breakfast option that will set you up for the day. We love this fruity option that has coconut and mango in it for a tropical twist.
Chocolate and banana muffins
Bananas and chocolate are a winning combo for kids and grown ups, plus they're a super sweet and super healthy snack too.
Very Berry overnight oats
There's nothing easier to prep than overnight oats, and you'll seriously thank yourself in the morning when you're in a rush and hungry!
Avocado and egg bagel
How adorable are these little egg and avocado bagels? We love the way the eggs cook so neatly in the middle of the bagel plus the creamy avocado topping.
Coconut and berry baked oat
This is a delicious breakfast for colder mornings when you want something to warm you up. Mix yours up with a different choice of berries depending on what's in season.
Peanut butter and raspberry flap jacks
Flapjacks make a love mid-morning snack and on the go breakfast for when you fancy something sweet. Joe didn't weigh any ingredients out for this one, so it's a brilliant recipe if you're not very precise when it comes to baking.
Popular articles to read next
Joe Wicks talks weaning and the best parenting advice he's ever been given