Whatever your family's plans this Christmas and whoever they are with this year, we all know that the TV is likely to play a part in the festivities, even if you have seen Home Alone 50 times already. To make deciding what to watch as easy as possible, we've gathered together the best family TV shows and films that will be on the box over the festive period. So grab a blanket and your tub of Quality Street and get snuggly in front of the telly.
24th December
BBC1
9.15am: CBeebies presents: The Night Before Christmas
9.50am: The Farmer's Llamas
10.20am: Room on the Broom
10.45am: The Gruffalo
11.15am: The Gruffalo's Child
 11.40am: Brave
1.30pm: Frozen
3.00pm: Abominable
4.30pm: Dolittle (2020)
6.00pm: Shaun the Sheep: The Flight Before Christmas
ITV
11.00am: Nativity Rocks!
3.20pm: Shrek the Halls
7.30pm: Royal Carols: Together at Christmas
Channel 4
6.20am: The Little Penguin Pororo's Racing Adventure
7.30am: Rugrats the Movie
9.05am: Quentin Blake's Clown
11.25am: The Bear
11.55pm: We're Going on a Bear Hunt
12.30pm: Father Christmas
1.00pm: A Baby Reindeer's First Christmas
4.40pm: Channel 4 News
5.00pm: The Snowman
5.35pm: The Snowman and the Snowdog
6.00pm: Home Alone (1990)
8.00pm: The Greatest Snowman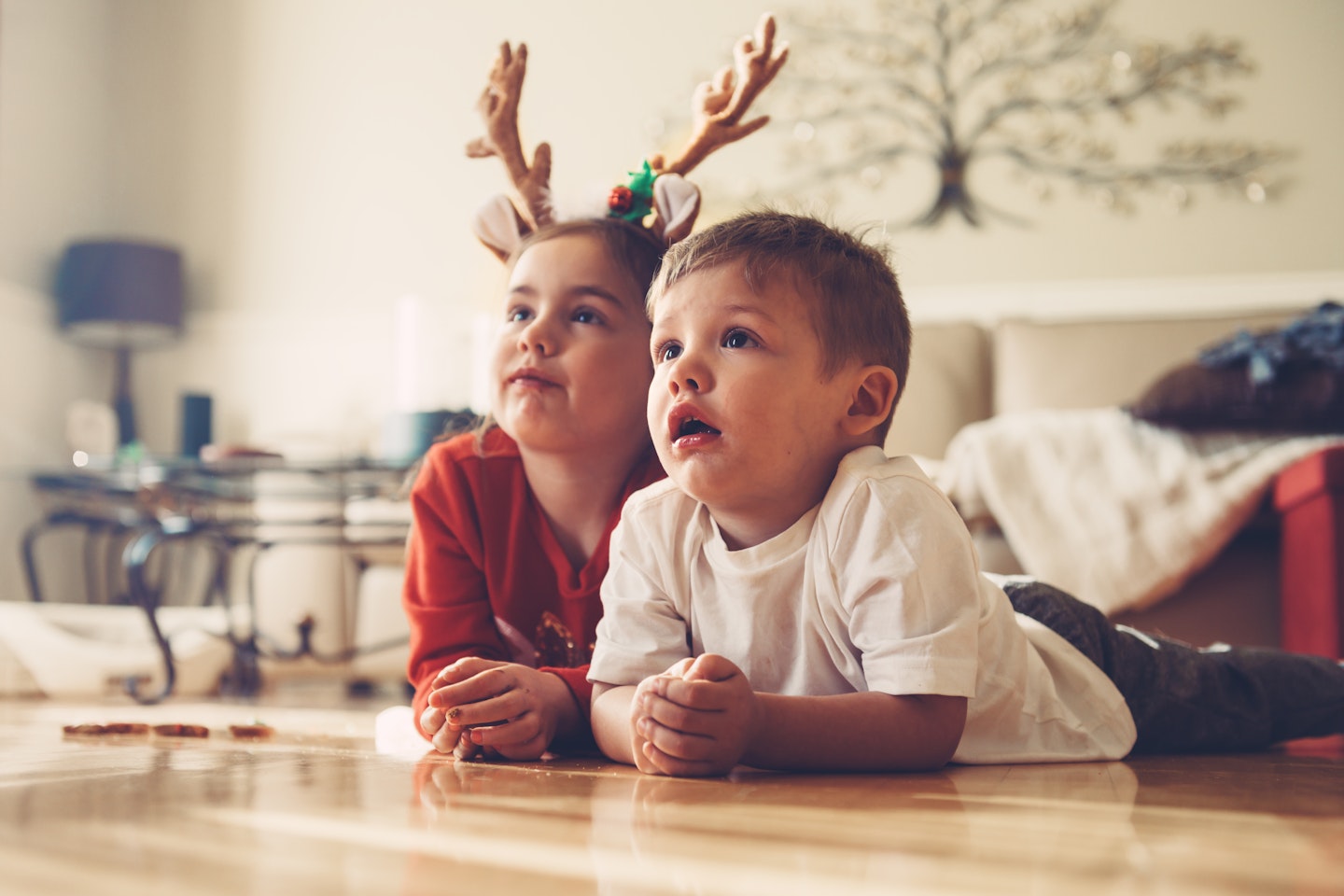 25th December
BBC1
9.05am: Zog
9.35am: Zog and the Flying Doctors
11.00am: Stick Man
11.25am: Shaun the Sheep: The Flight Before Christmas
1.10pm: The Secret Life of Pets 2
2.30pm: Superworm
3.00pm: The Queen
3.10pm: Mary Poppins Returns
5.10pm: Strictly Come Dancing Christmas Special
6.25pm: Michael McIntyre's Christmas Wheel
7.25pm: Blankety Blank Christmas Special
8.00pm: Call the Midwife Christmas Special
BBC2
6.10am: The Polar Bear Family & Me
7.10am: Tinker Bell and the Legend of the NeverBeast
10.00am: Gangsta Granny
ITV
3.10pm: Santa Claus: The Movie (1985)
5.30pm: Paul O'Grady: For The Love Of Dogs at Christmas
6.00pm: The Masked Singalong
Channel 4
5.55am Rugrats in Paris: The Movie (2000)
7.15am: The Simpsons
10.00am: We're Going on a Bear Hunt
10.30am: The Tiger Who Came to Tea
11.00am: How to Train Your Dragon
12.55pm: White Christmas (1954)
3.20pm: Father Christmas
3.55pm: The Snowman
4.30pm: The Snowman and the Snowdog
5.15pm: Home Alone 2: Lost in New York
7.30pm: Terry Pratchett's the Abominable Snow Baby
8.00pm: The Great Christmas Bake Off
26th December
BBC1
9:15am: The Snail and the Whale
9:45am: The Highway Rat
10:10am: Shaun the Sheep: The Movie
11:30am: Trolls
1:50pm: Revolting Rhymes Part One
2:20pm: Beauty and the Beast
4:20pm: Paddington
BBC2
6:45am: Mary Poppins Returns
ITV
3.30pm: Paul O'Grady: For the Love of Dogs
4.15pm: Ant & Dec's Saturday Night Takeaway Presents: Double Trouble
5.00pm: The Chase Celebrity Christmas Special
6.00pm: Celebrity Catchphrase : Christmas Special
8.00pm: All Star Musicals at Christmas
Channel 4
6.05am: Rugrats Go Wild
12.30pm: Terry Pratchett's the Abominable Snowbaby
1.55pm: Home Alone 3
Popular articles to read next