For kids, meeting Santa and telling him what's on their present list has become one of the highlights of the festive calendar.
But some venues have taken the classic grotto one step further. From seeing Santa in a cave to sailing with him out the sea, we've found the best (and most unusual) places to meet Father Christmas in the UK this year.
The best Santa's Grottos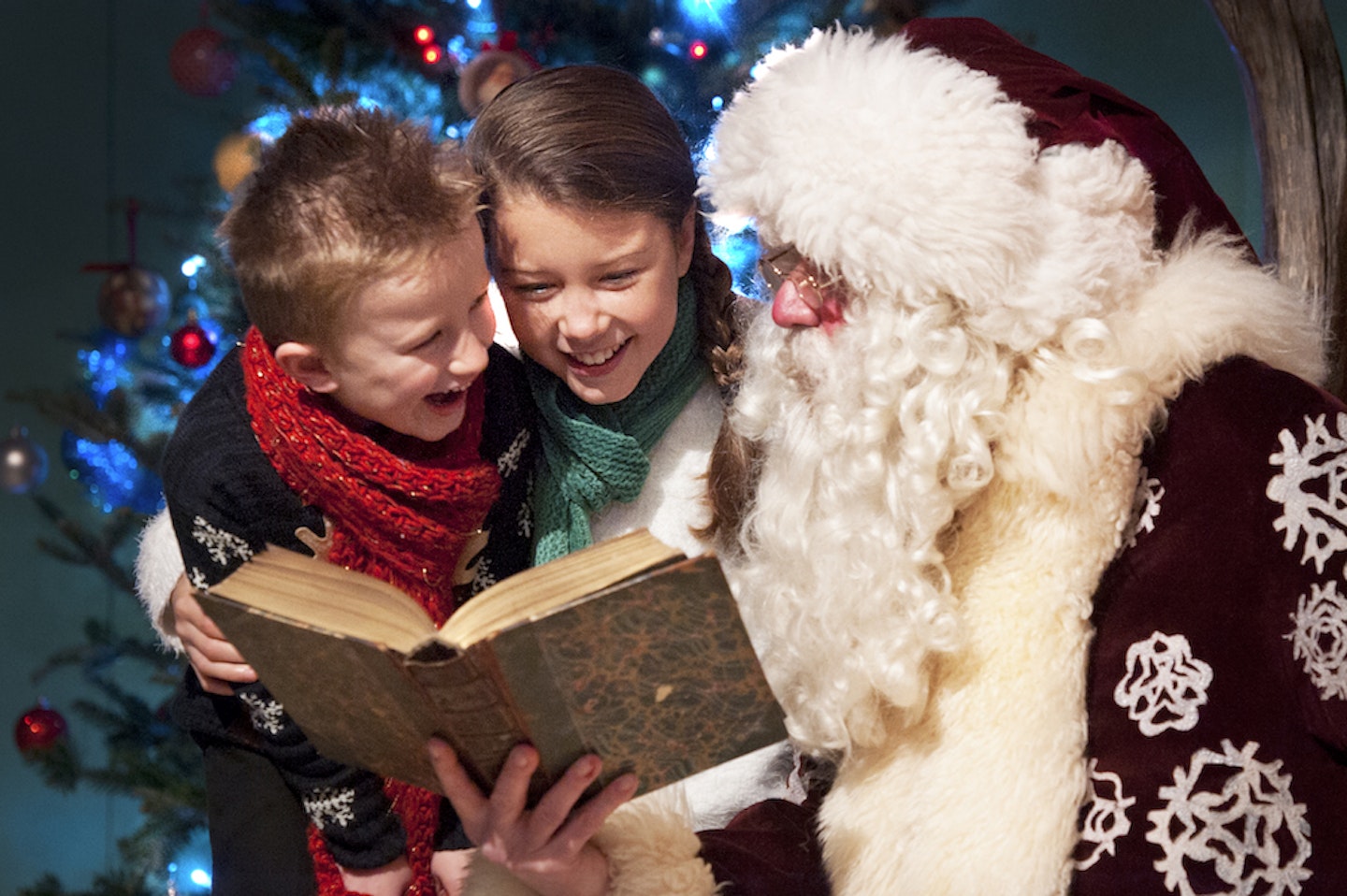 1 of 12
1) The Eden Project, Cornwall, from £10 - £14
Father Christmas has set up camp in a cosy tent at the Eden Project for December. Inside, you'll find the elves' bunk beds, all the children's letters he's replying to and the stockings ready to be filled. And, of course, the main man himself will be there, beside a roaring fire, reading your little ones a festive story before having a personal chat with each of them.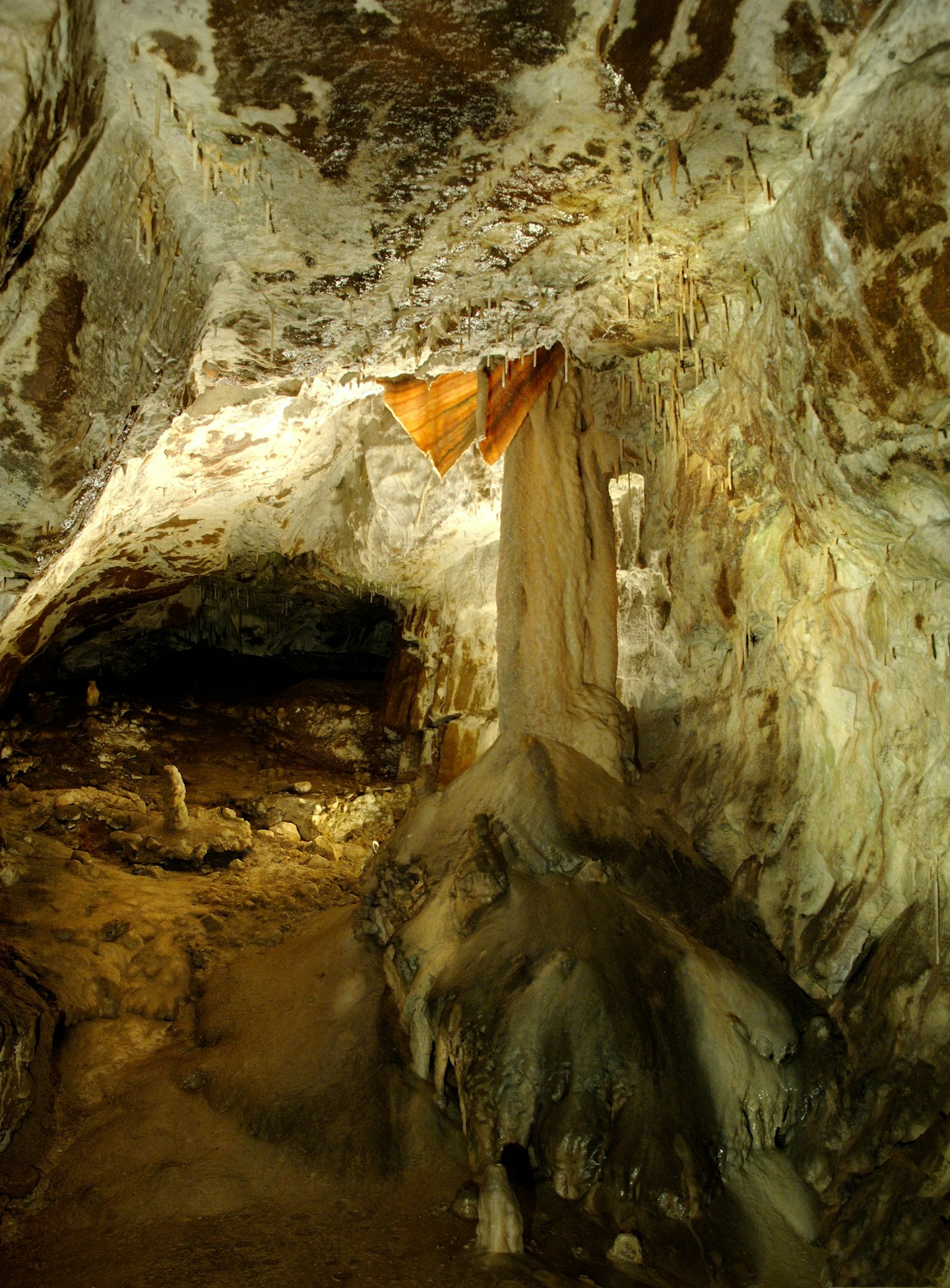 2 of 12
2) Dan yr Ogof Cave Christmas Experience, Swansea
The word grotto means 'cavern' so it's appropriate that you can meet Santa and his elves in this underground cave network. In previous years, this series of gigantic caves has been given a festive makeover with tinsel and fairy lights guiding you through to see St Nick. Plus, when you emerge into the daylight, there's also a dinosaur museum and iron age farm to enjoy. Although this year's events haven't yet been confirmed due to the pandemic restrictions, we're hoping they'll still go ahead.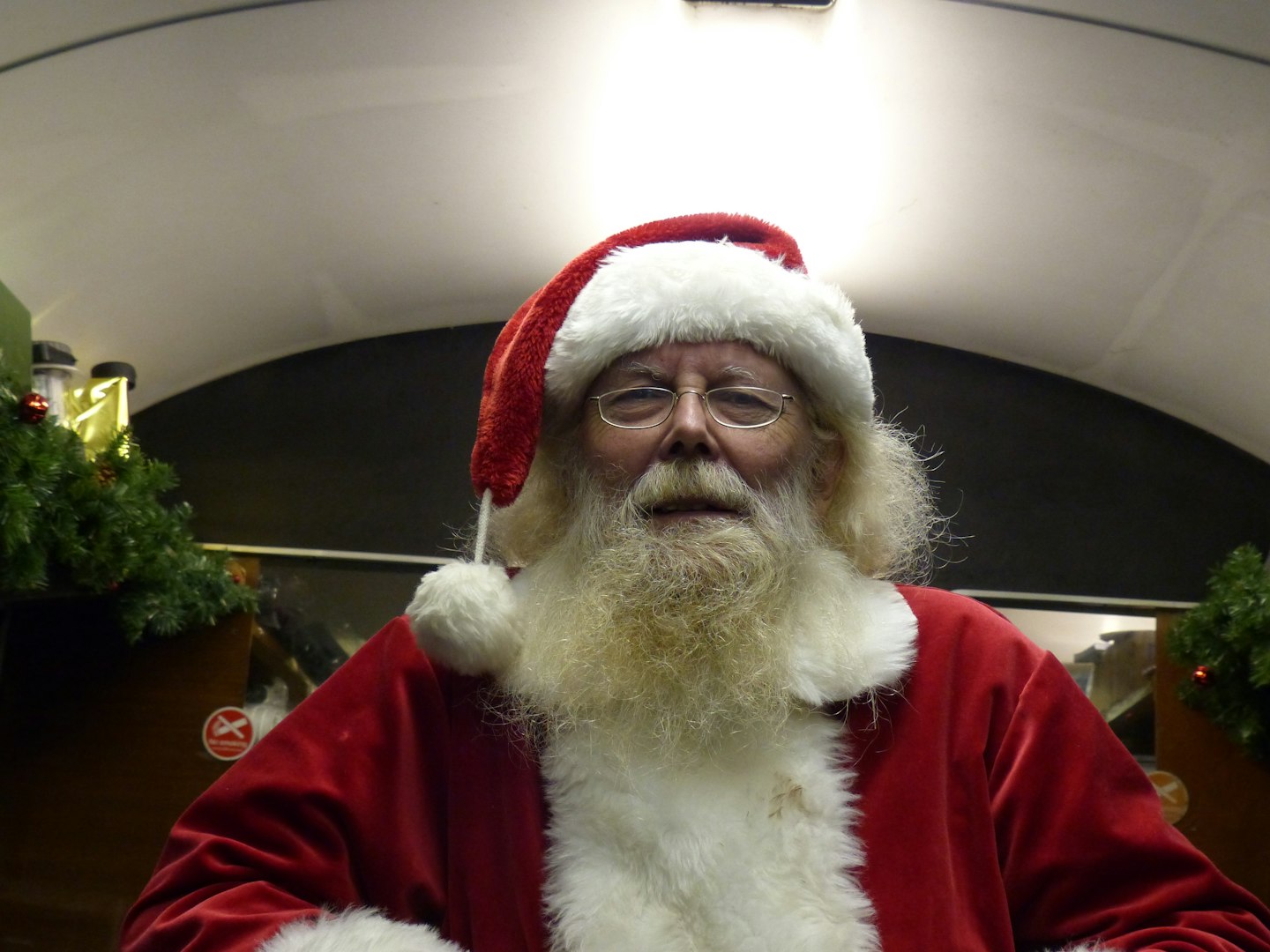 3 of 12
3) The Polar Express, Telford, from £31
The Polar Express Experience is so popular that tickets for Christmas 2021 are already selling out. This vintage train recreates the magical experience of the 2004 movie, with kids greeted by dancing chefs and waiters, who bring warming hot chocolate and cookies to enjoy on-board. Scenes from the film are acted out on the journey to the 'North Pole', where Father Christmas boards the train and gives each child their own 'First Gift of Christmas', a silver bell from his sleigh.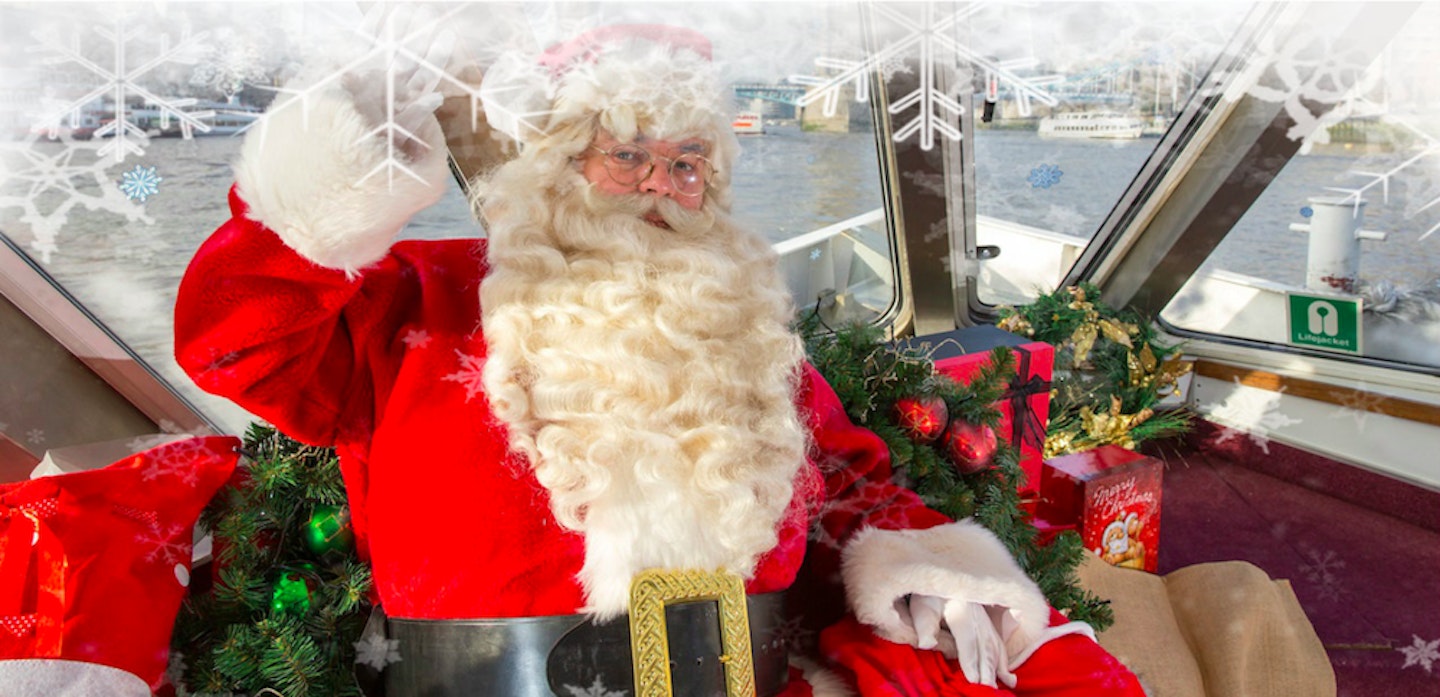 4 of 12
5) Set Sail with Santa, Poole Harbour, £12.50
Santa has swapped his sleigh for a ship and set sail around Poole Harbour and Brownsea Island this December. On the journey, little ones will be entertained with a magic show and balloon modelling, while parents can enjoy a glass of mulled wine and a mince pie. Father Christmas will of course be on-board, walking about the boat, hearing Christmas wishes and giving out little gifts to all the kids.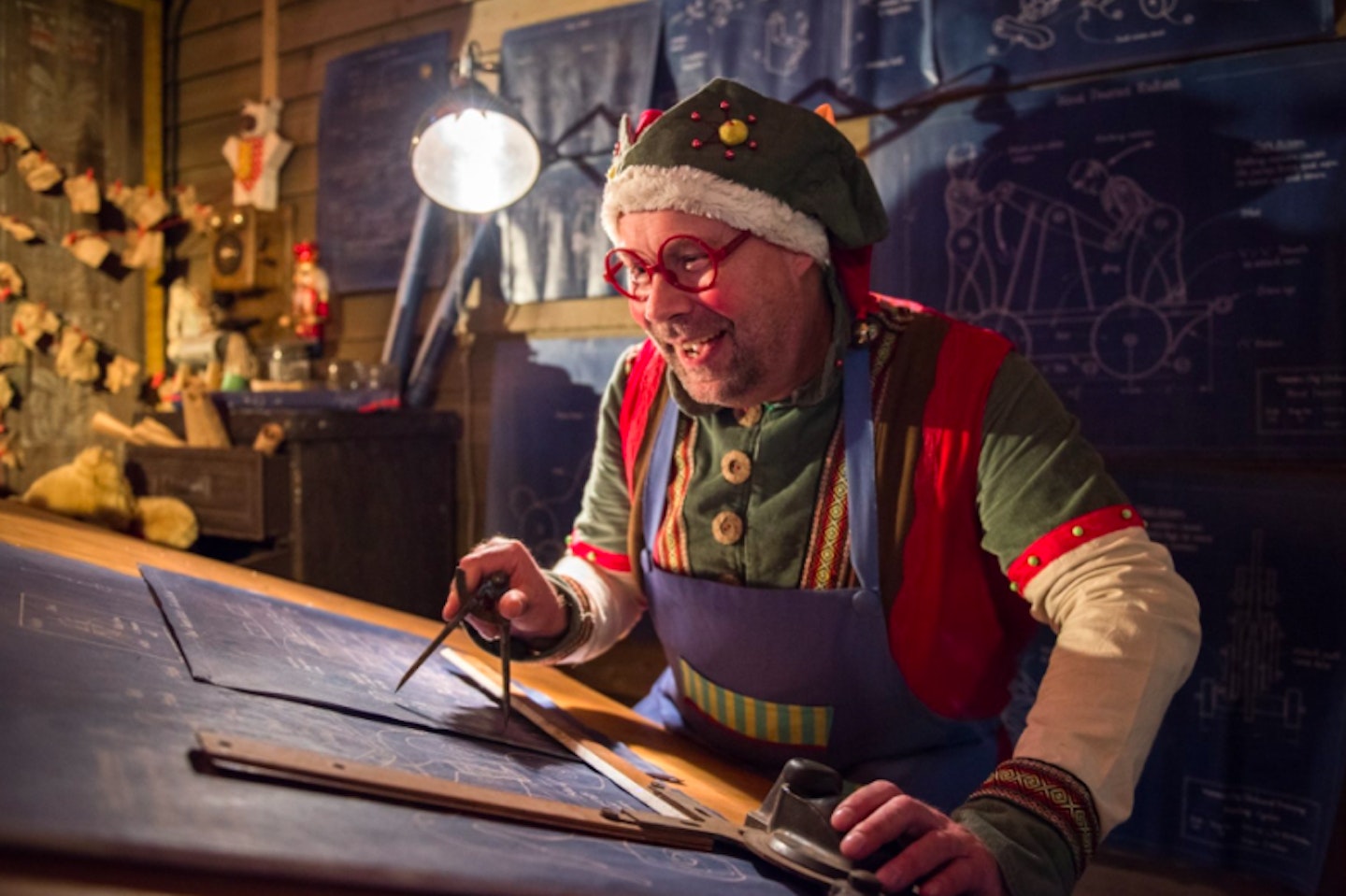 5 of 12
6) Lapland UK, Berkshire, from £49
If you can't afford a trip to Lapland, this four-hour immersive experience is definitely the next best thing. It starts with each child receiving a personal letter inviting them to join the elves and learn how to make gingerbread men, ice-skate, watch open air theatre and visit Father Christmas. The scenery is straight out of Narnia and includes an elf village, Willy-Wonka-inspired sweet shop and over 250 staff who stay in character all day. No wonder David Beckham and Elton John count among its celebrity fans.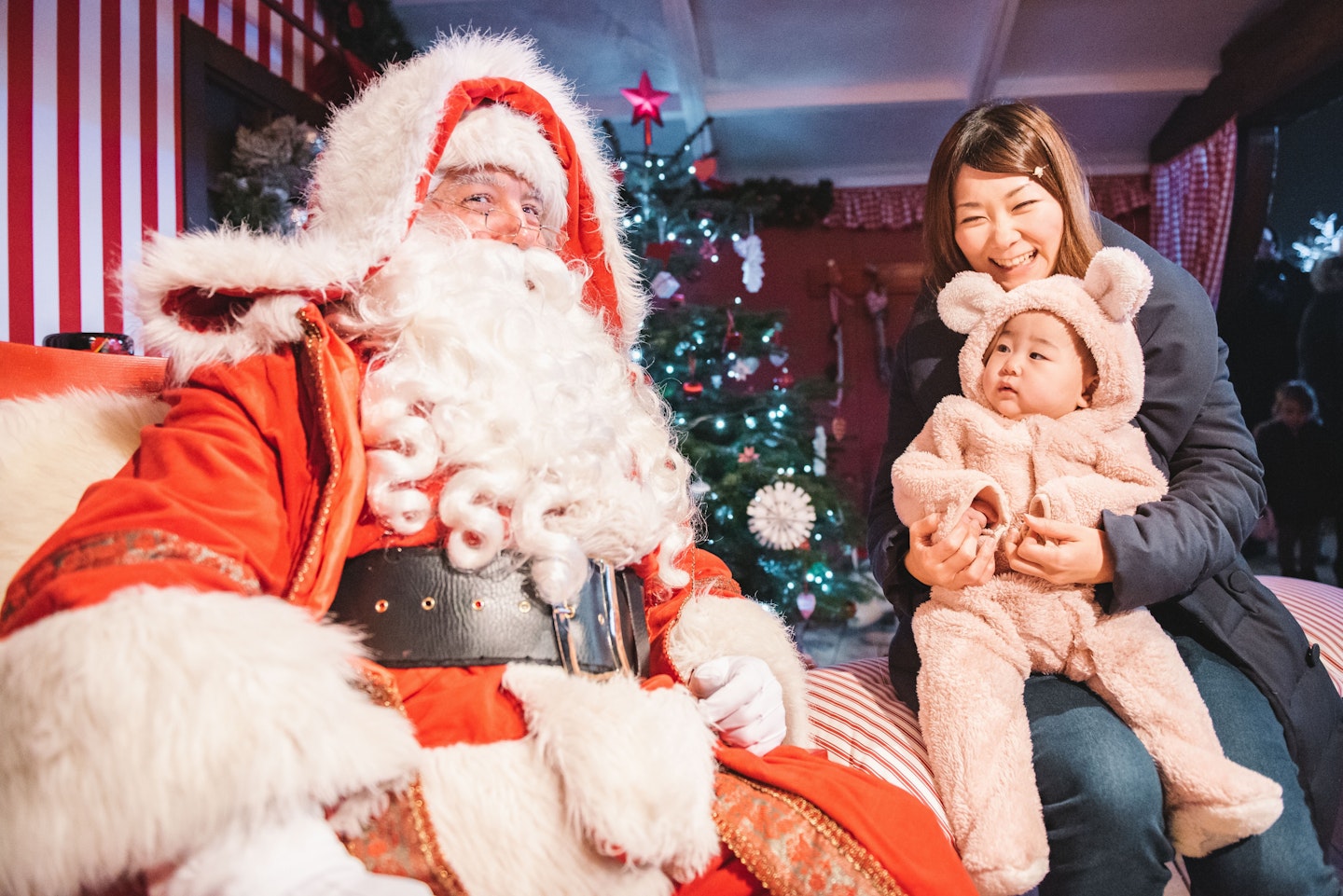 6 of 12
7) Kielder Winter Wonderland, Northumberland, from £39
One of Santa's elves checks children in before sending you all off into the enchanted Kielder Forest to find his Christmas hideout. Along the way, you'll see reindeer, woodland creatures and some beautiful views. They'll get some quality time with Santa at his secret cabin and a special gift, after which they can help Mrs Christmas in her forest kitchen and the elves at their workshop, before watching a show at the Christmas Theatre.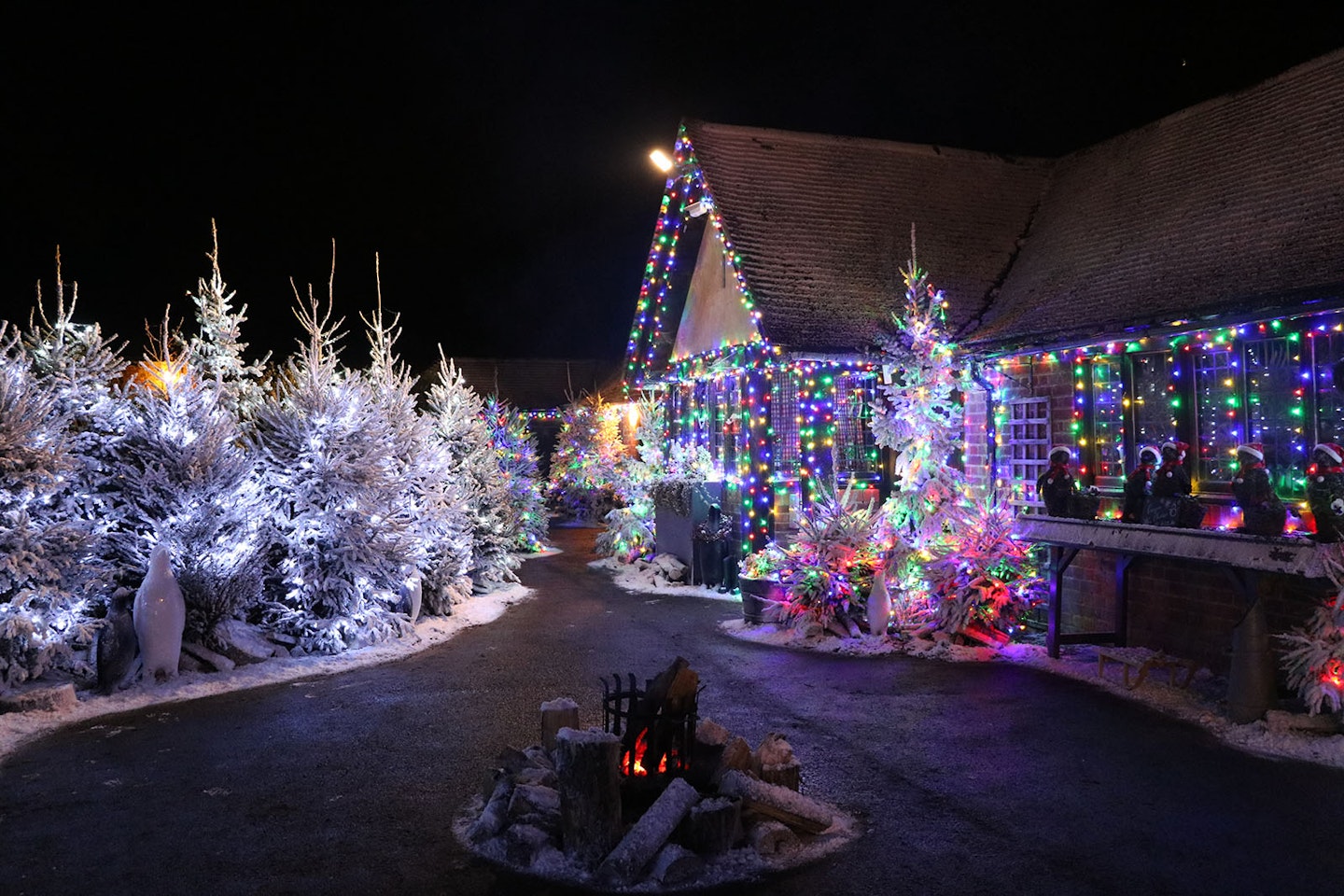 7 of 12
8) Hever Castle, Kent, £8
Hever has been inspired by traditional Christmas tales, with each of the castle's rooms decorated with themes like 'The Nutcracker', 'The Tailor of Gloucester' and 'Twas the Night Before Christmas'. Outside the castle, there's a trail inspired by Charles Dickens' A Christmas Carol, where you can eat roast chestnuts with Scrooge and Bob Cratchit and enjoy vintage fairground rides. Pre-booked Father Christmas tickets have sold out but there are drop-in tickets available from 8th December and the opportunity to see Santa finishing those last-minute gifts in his Toy Workshop.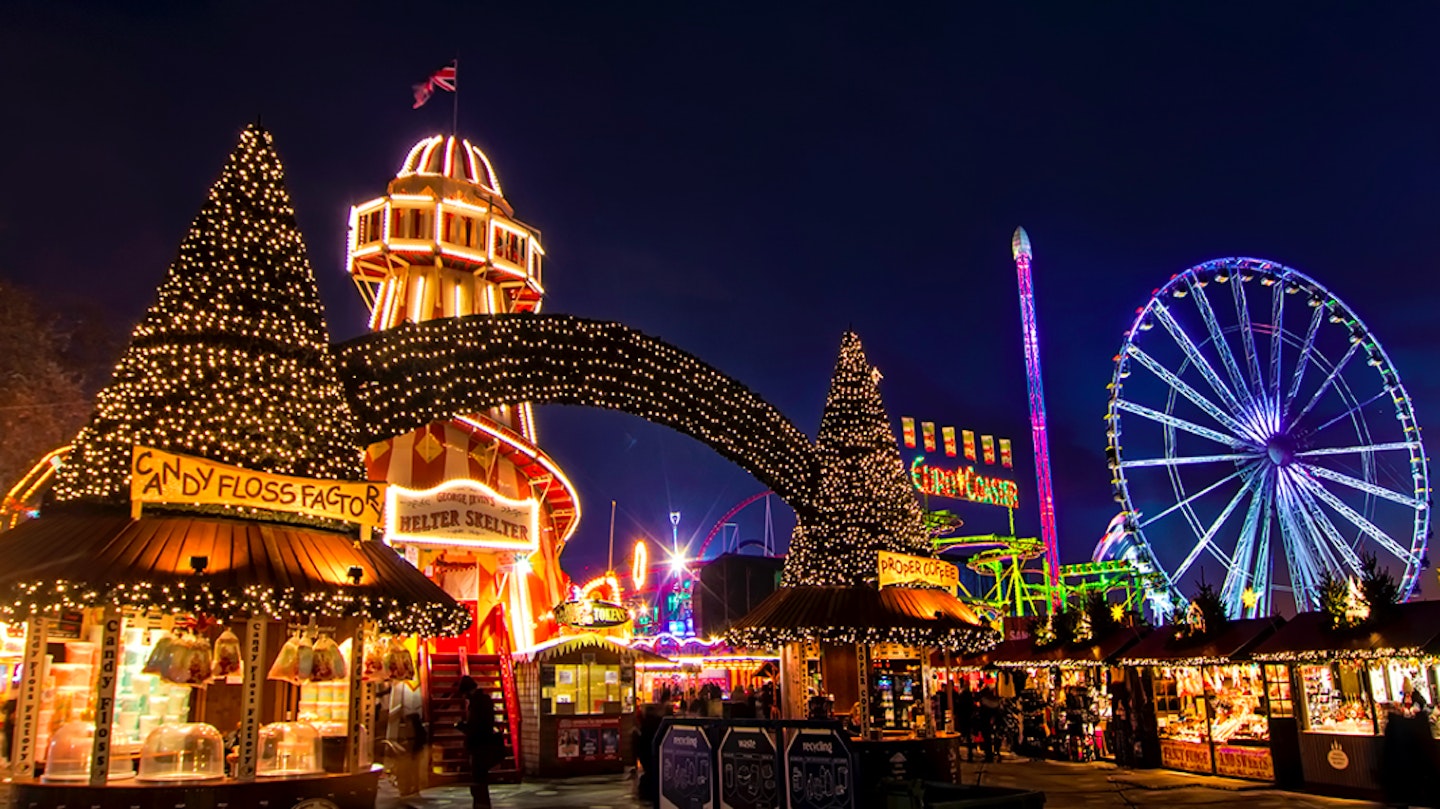 8 of 12
9) Hyde Park Winter Wonderland, London, free (first-come, first-served)
Father Christmas is popping into Winter Wonderland's Santa Land, and kids can meet and chat to him in his fairy-lights-lit grotto. Afterwards, they can visit his toy factory, where his elves are busy making presents, and enjoy the 45m long ice slide and ice trike trail.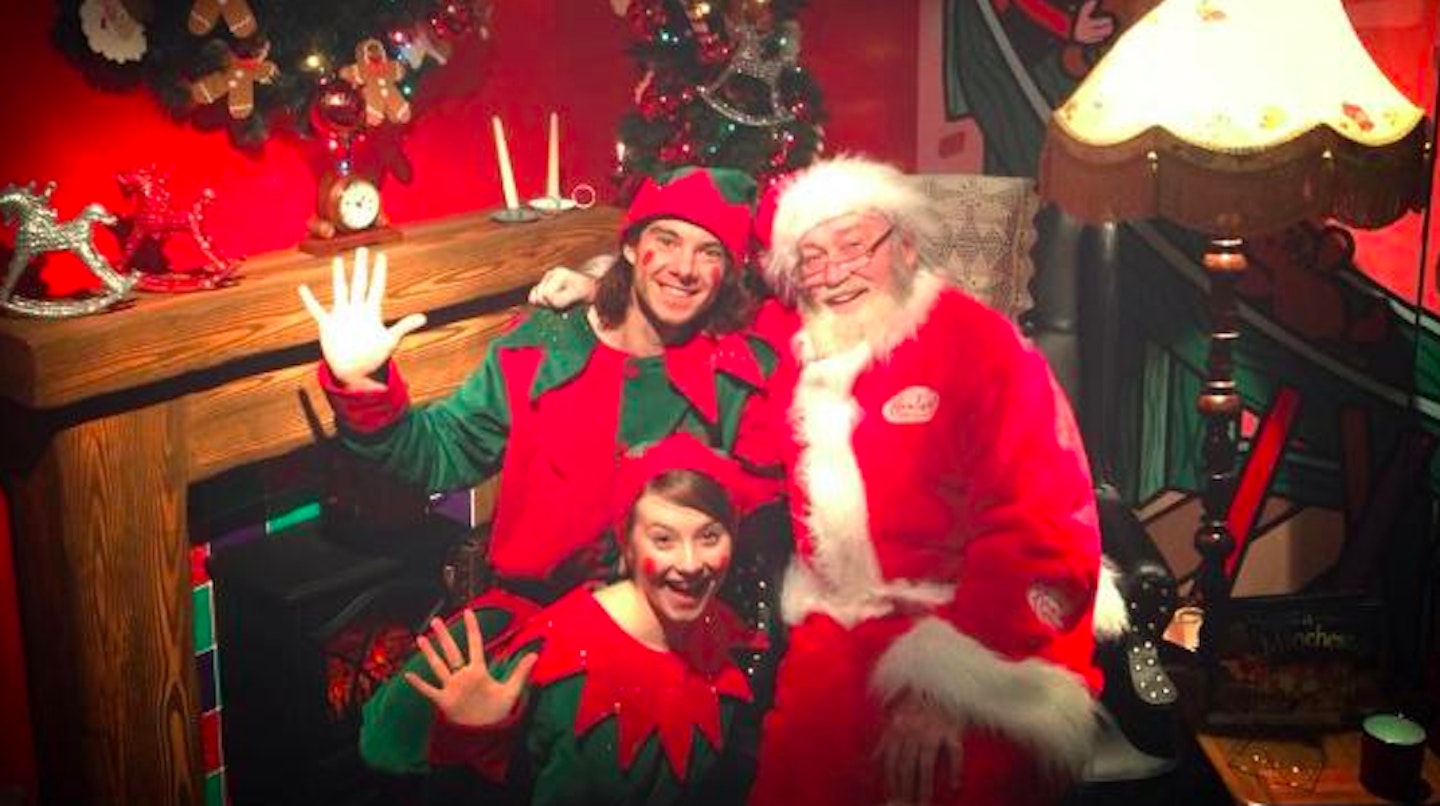 9 of 12
10) Father Christmas at Hamleys, nationwide, £19.99
Where better to meet Father Christmas than in Britain's most famous toy store? Little guests can hear magical stories, write their Christmas lists and meet Father Christmas himself at Hamleys stores in London, Glasgow, Manchester and Lakeside, plus they get a special gift bag to take home with them.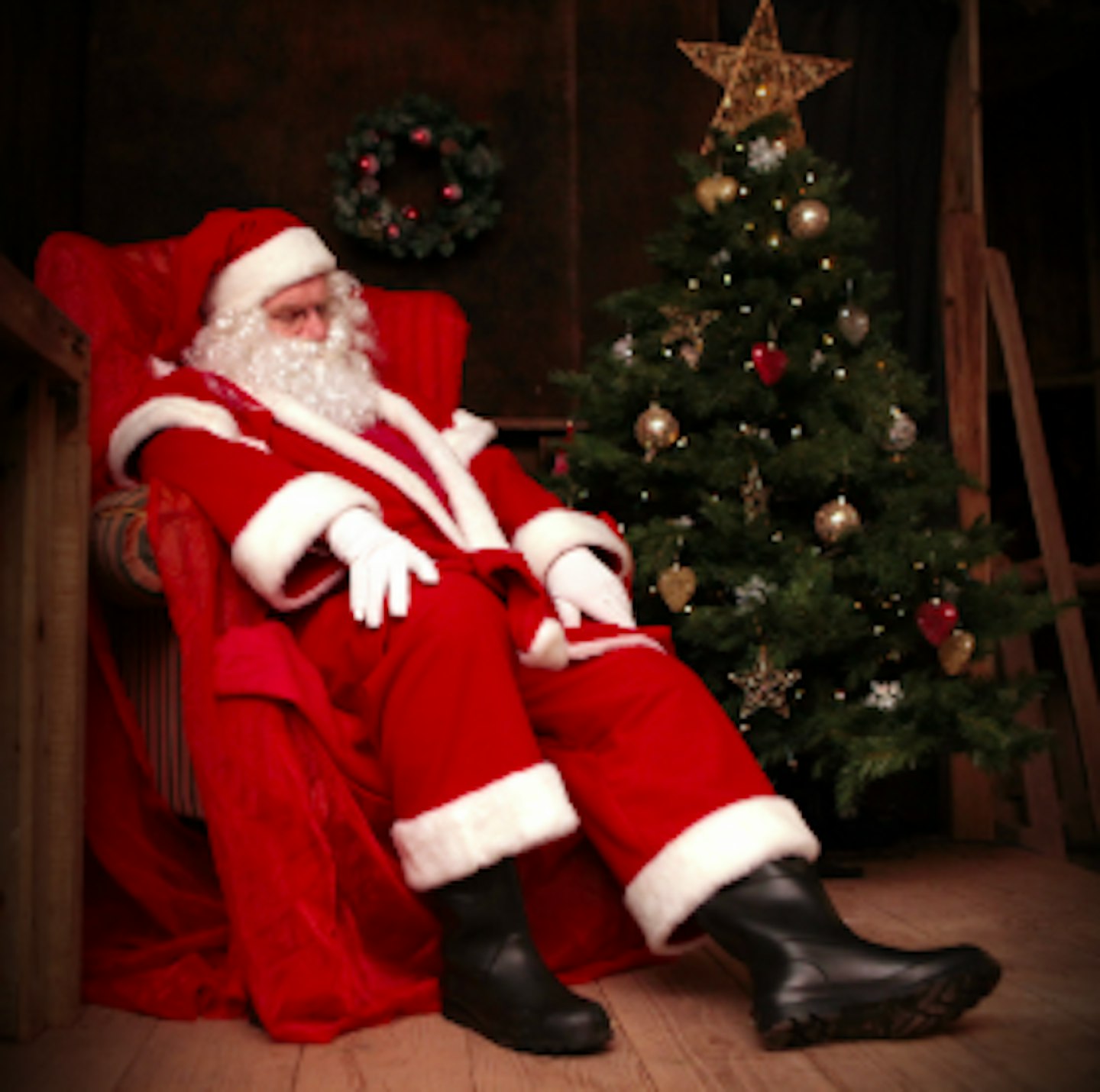 10 of 12
11) Kents Cavern, Torquay, from £13
Join Santa on an hour-long Panto adventure around these prehistoric caves. Set in this most atmospheric of settings, the magical experience sees them come face-to-face with some festive characters and have a personal visit with Father Christmas, all while mum and dad enjoy mulled wine and mince pies.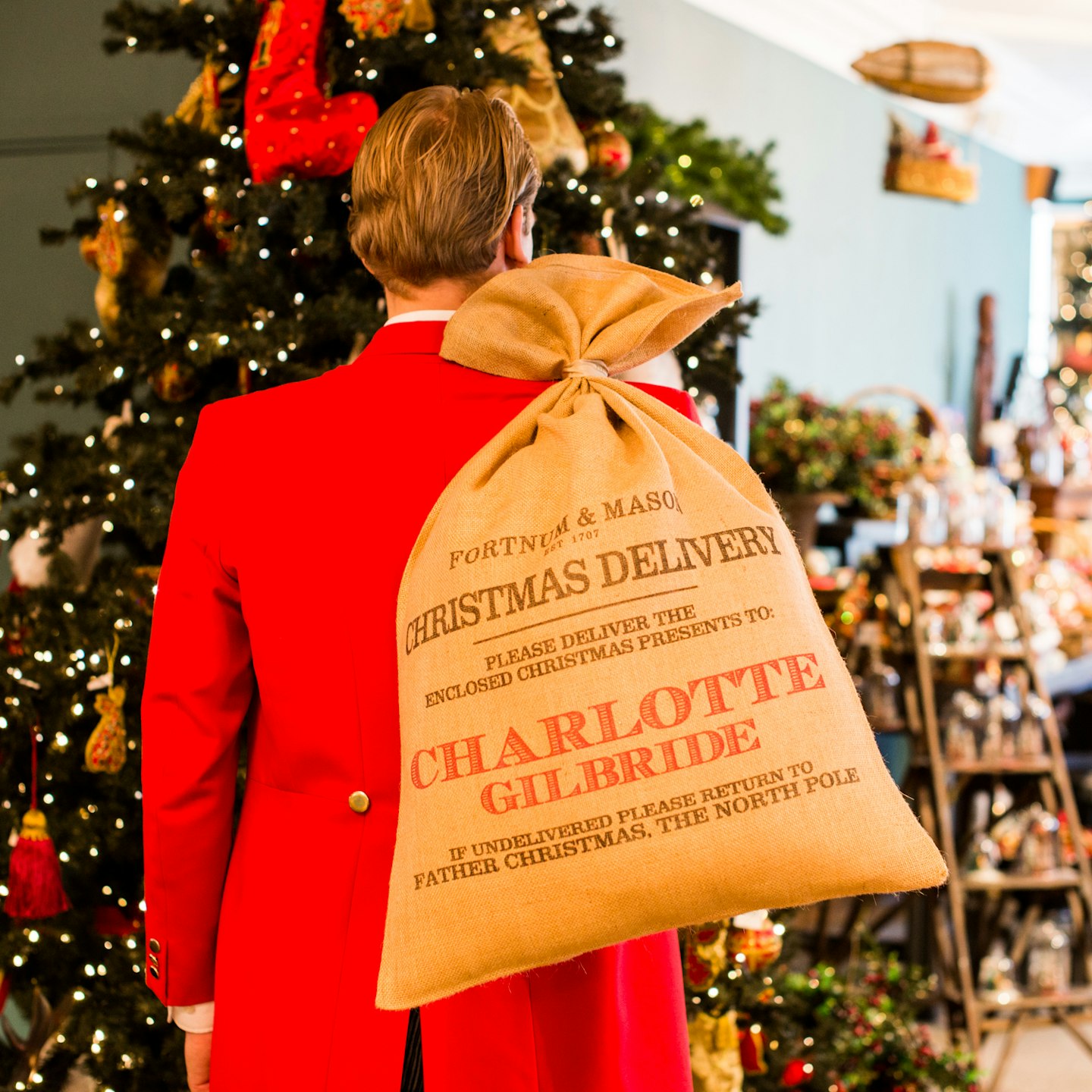 11 of 12
12) Fortnum & Masons, London, £25
Children who've been good this year can meet Santa at this beautiful central London store. He'll read a Yuletide story before giving them the chance to tell him all their present requests. They'll also get a beautiful festive goodie bag to take home, a taster of what's to come on Christmas morning.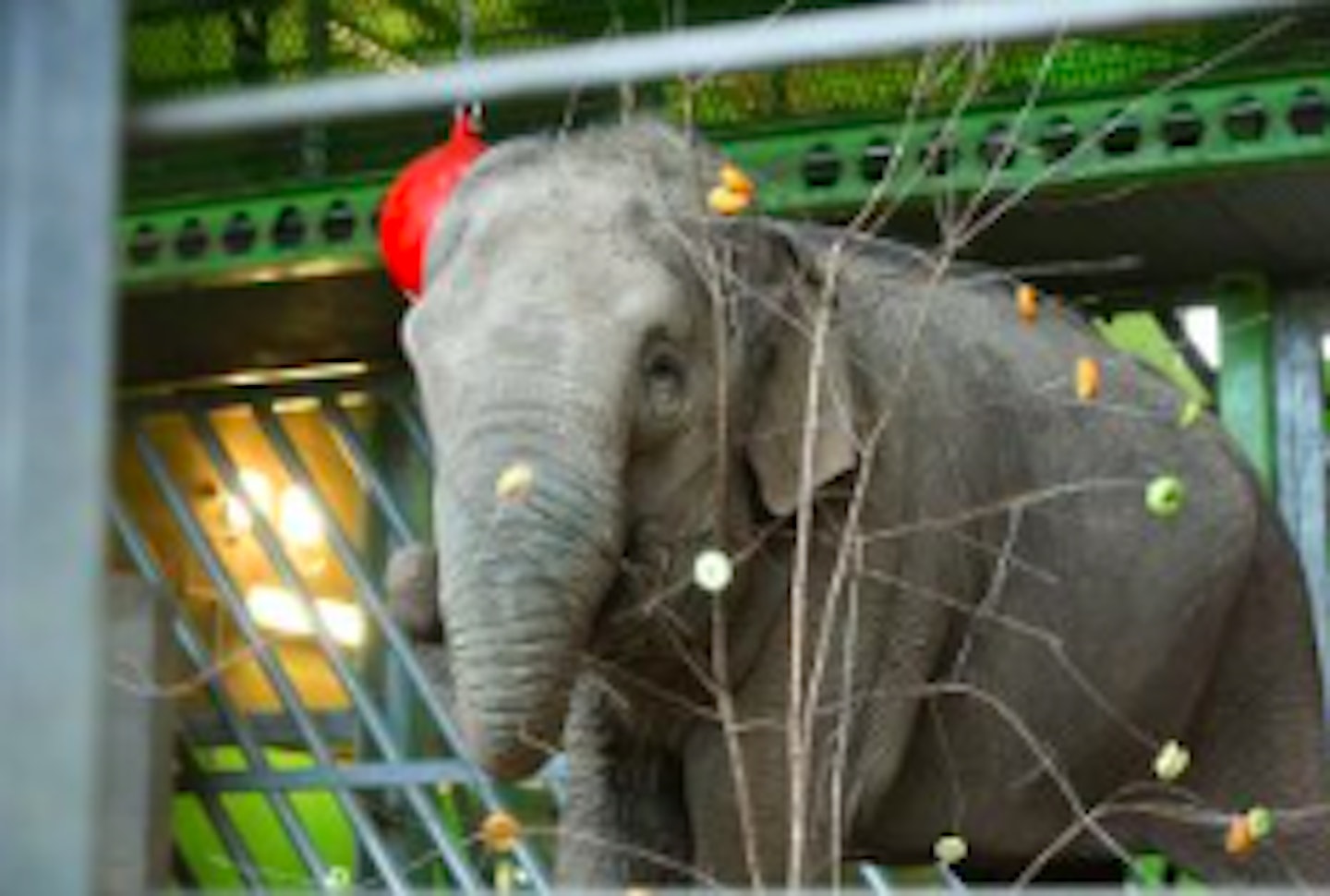 12 of 12
12) Wildlife Wonderland at Belfast Zoo, free with admission to zoo (£13)
Father Christmas is at Belfast Zoo from 15th-16th December and he's delivering presents to all the animals. Give Santa a helping hand by wrapping some gifts, enjoy Christmas crafts and watch out for some special appearances from the man himself over the weekend.
Popular articles to read next