You don't need us to tell you how expensive childcare can be, and it's understandable why so many parents can't afford to go back to work and pay for childcare, no matter how much they might want to. There is a glimmer of hope however as the Government are finally reviewing England's childcare system, but in the meantime for parents, those who are eligible for Universal Credit could get a helping hand with childcare costs to help you get back to work.
To find out more about who is eligible, how much you can claim and how to claim it, we've rounded up all the important information for parents wanting to know more about how to claim.
How can I get help with childcare costs on Universal Credit?
Some parents who claim Universal Credit from the Government could be entitled to claim back up to 85% of their childcare costs.
To be eligible, the first thing you need to ensure is that you and your partner (if you live together) need to both be in work or have a job offer on the table. It doesn't matter whether these jobs are full-time or part-time, all that matters is that you're both in work.
Currently, if you are eligible, you will need to pay for your childcare upfront and then claim the costs back later. The good news is that this is set to change so that the childcare funding will be paid upfront making it much easier for parents to get this help.
If there's a change in your employment or you stop working, you must report any changes in your Universal Credit Account.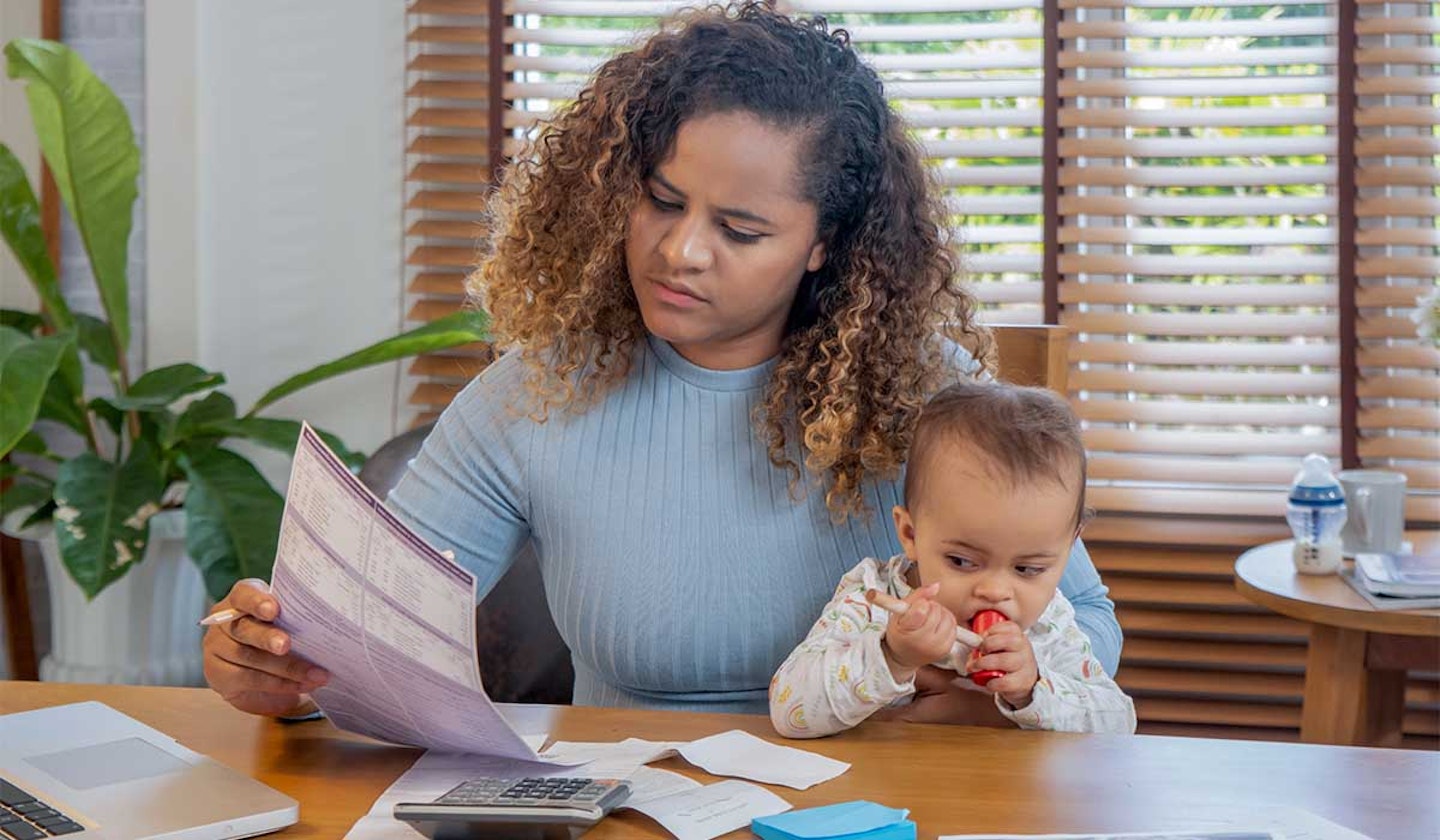 Am I eligible for Universal Credit?
If you're not yet claiming Universal Credit, then it's worth checking if you're eligible. Especially if you're looking into financial help when it comes to childcare.
Before checking if you're eligible, it's worth noting that there are some criteria you need to meet before you can consider applying.
In terms of work, you can be out of work, working full-time or part-time or be self-employed or be unable to work due to your health.
You must also live in the UK, be aged 18 or over, be under the state pension age and have £16,000 or less in savings, investments and money.
To help you work out what you could be eligible for, use the Government's Benefits Calculatorto find out.
How much can you claim?
The maximum you can get back each month is:
• £950.92 for one child
• £1,630.15 for 2 or more children
To work out how much you could claim, there's a Government calculator to help you check what help with childcare costs you could receive.
To complete the calculator, you'll need to provide some accurate information including yours and your partners working hours, your children's dates of birth, how much you expect to have to pay for childcare as well as any benefits you or your children currently receive. If you're not sure how much your childcare could cost, we'd recommend looking into how to apply for a nursery and your local nurseries average costs.
Can I get 30 hours free childcare on Universal Credit?
Most parents in the UK are eligible for the 30 hours of free childcare for 38 weeks of the year (during school term time), so if you're not eligible to claim Universal Credit, you should still be able to claim the 30 hours of free childcare to help you out.
Equally, you can still get 30 hours free childcare at the same time as claiming Universal Credit, tax credits, childcare vouchers or Tax-Free Childcare to help you out with childcare costs.
Lorna White is the Senior Digital Writer for Mother&Baby. After running the Yours magazine website, specialising in content about caring for kids and grandchildren, she has now brought her expertise to the UK's #1 leading pregnancy and parenting website. Lorna enjoys writing about a range of topics from potty training and nutrition, to baby names and fashion. In her spare time, she enjoys spending time with her two young sisters, dog walking and enjoying the outdoors with her family.