We know that choosing the best Father's Day gifts can sometimes be easier than trying to tackle Father's Day crafts, but there's nothing that can beat seeing your child with the biggest smile, showing off their crafty creation.
Receiving a homemade keepsake from your little one is incredibly heart warming and while it might take a little more time to create than a next day delivery gift, it'll be worth it (and so will the craft-mess!)
When is Father's Day?
Father's Day is celebrated annually on the third Sunday in June in the UK. This year Father's Day celebrations will take place on Sunday, 18th June.
Handprint Corcertina Cards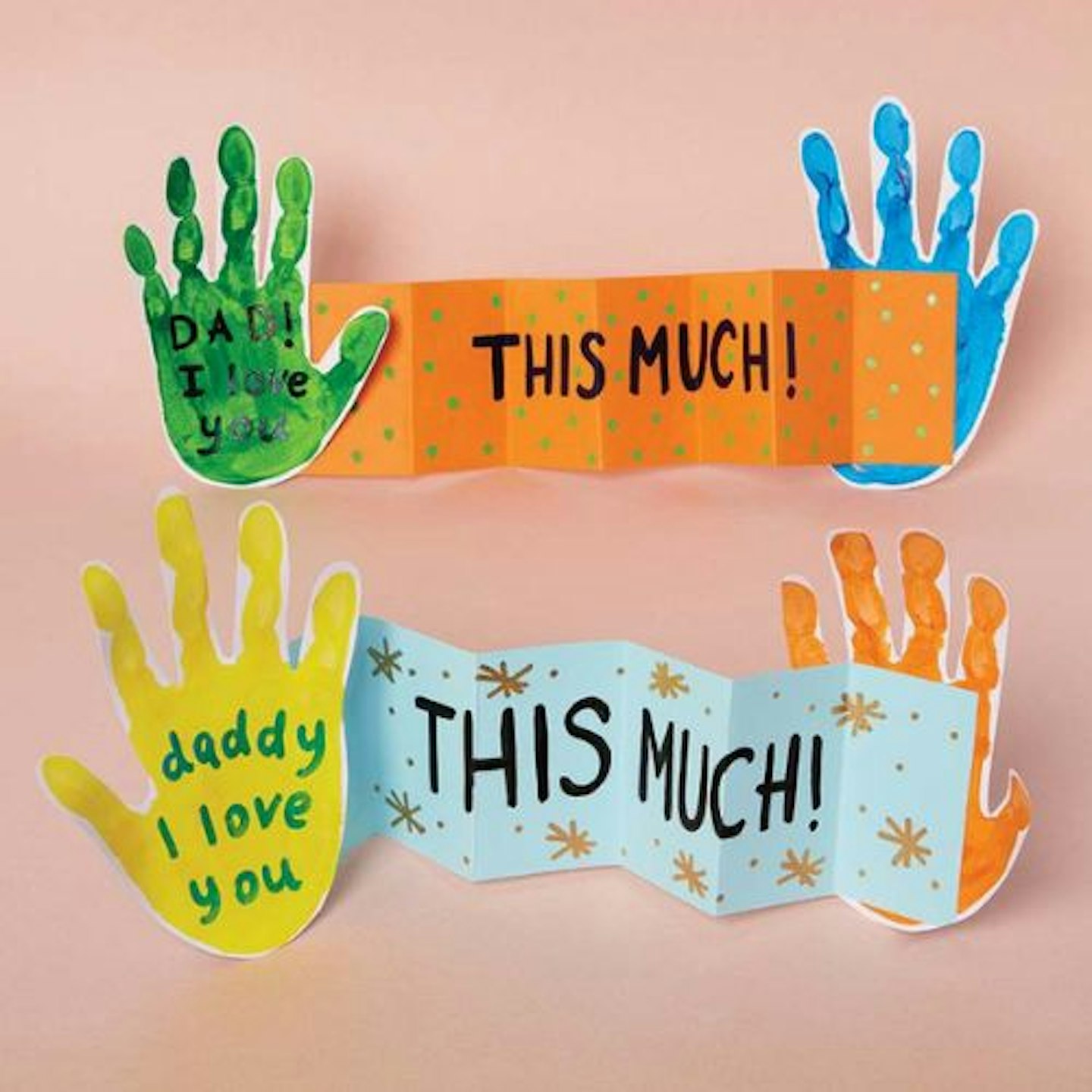 This craft is super easy to make and is a great way to show dad just how much he's loved. The only tricky part of this craft is getting your little one to sit still while you draw around their hand - but it will be worth it!
Retro TV Phone Stand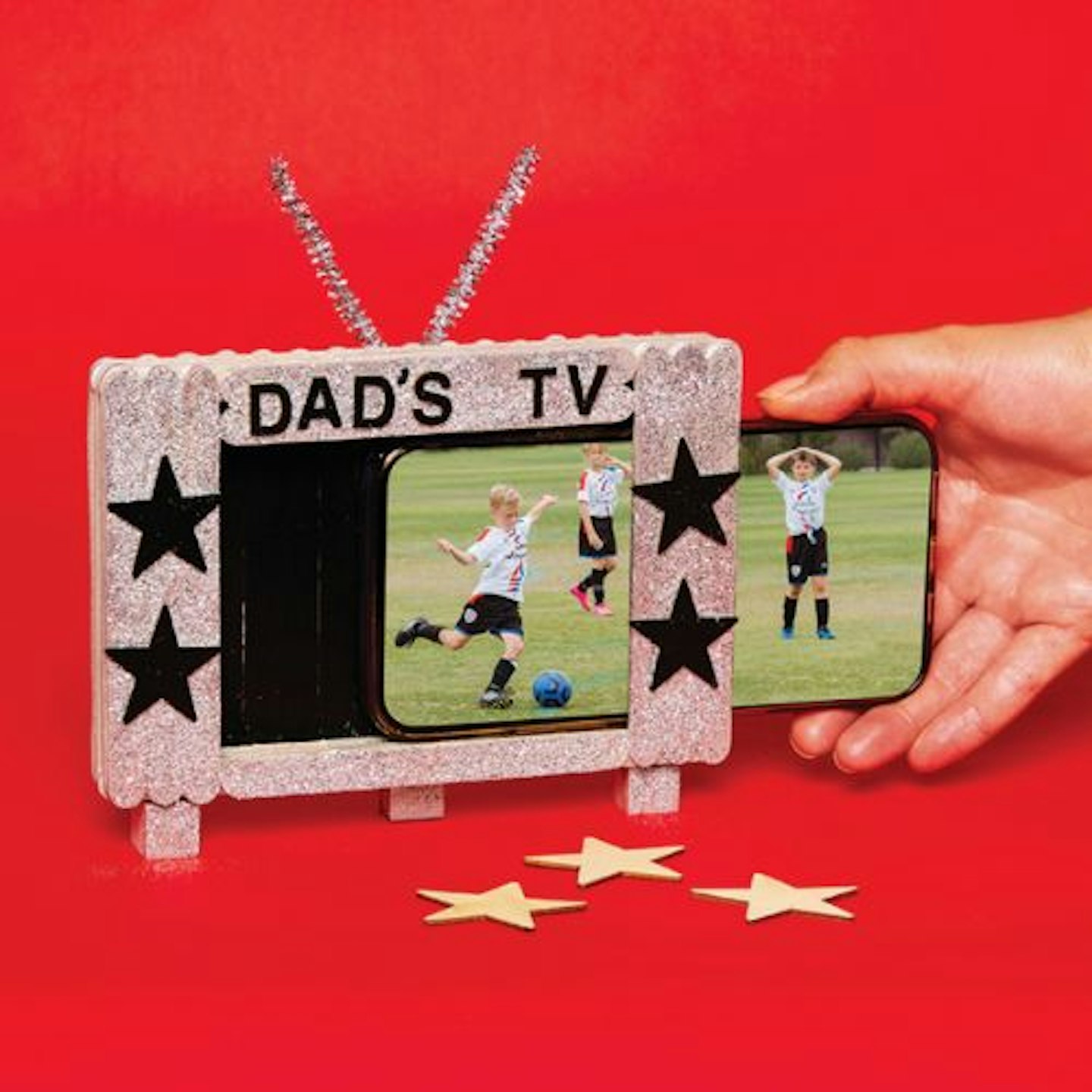 If you've got a collection of lolly pop sticks that you've been saving for some crafts, this one is perfect. You might want to take over adding the glitter from your little one though, otherwise you might be hoovering it up for the rest of the month!
Best Dad Award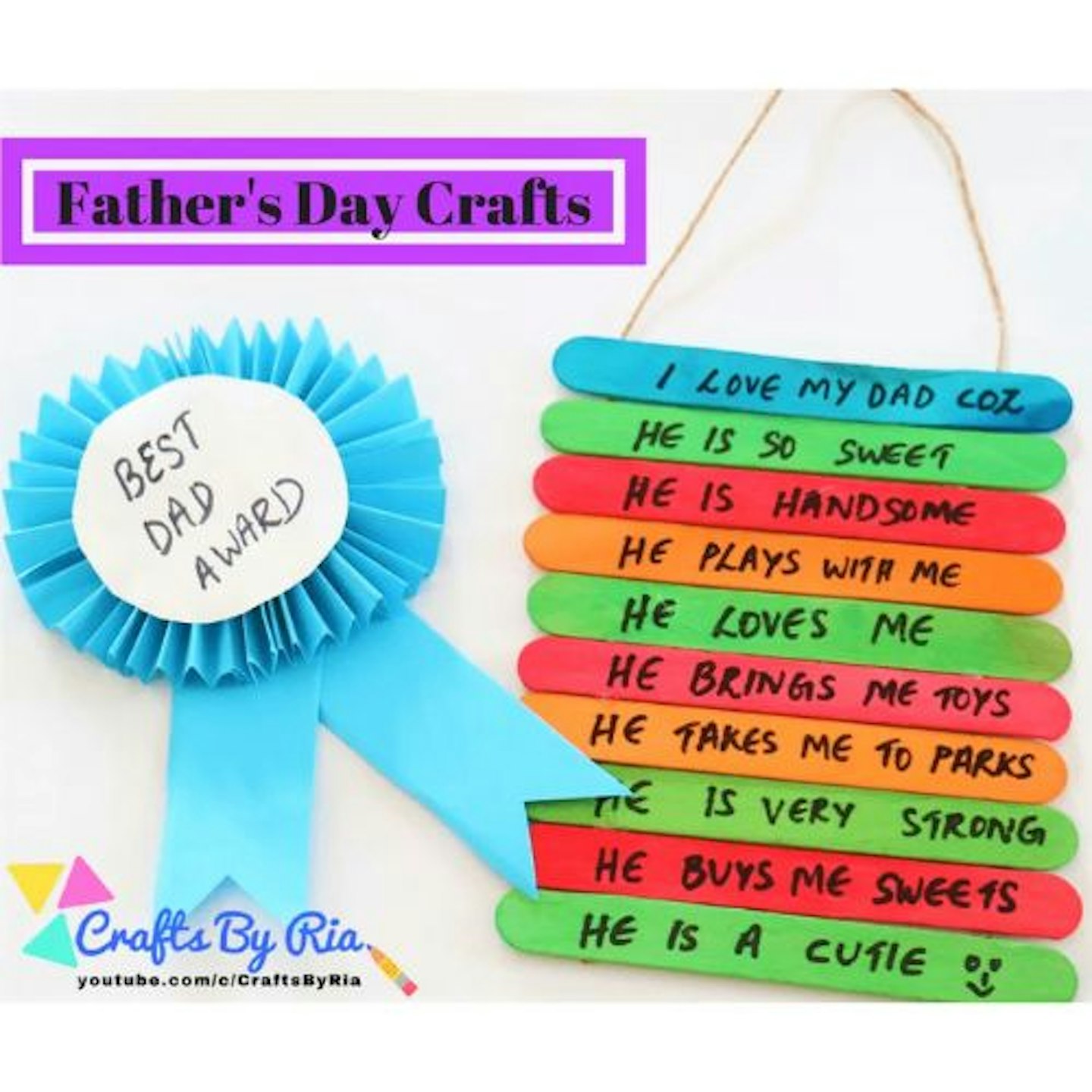 The best thing about this craft is that you can ask your child why they love their dad, so that everything is personal from them! It's an easy to do craft that makes a lovely little keepsake.
Scrabble Frame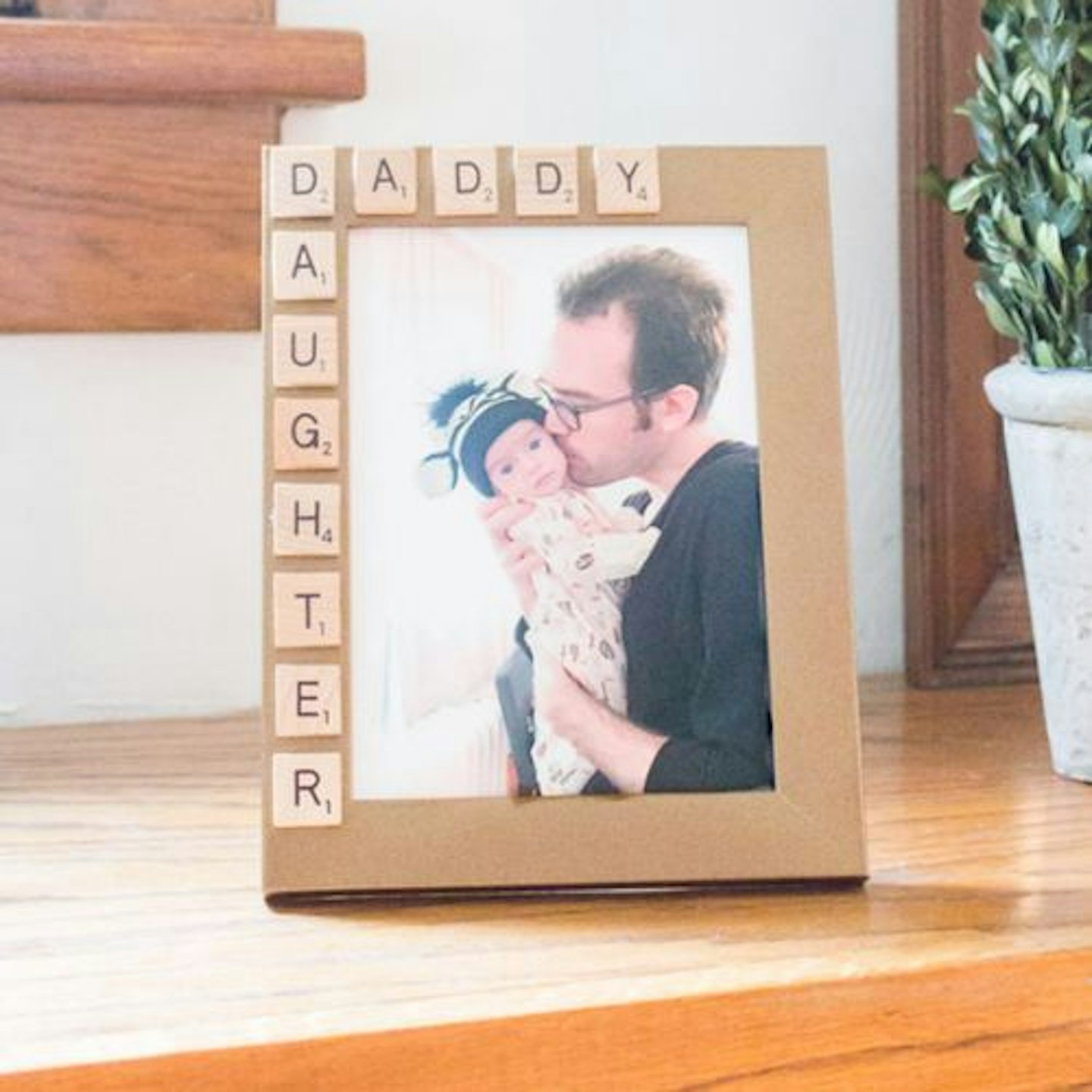 You don't just have to stick to a picture frame for this craft, you can even make a card with scrabble pieces! All you need is enough scrabble pieces to make the words you need, some card or a picture frame.
Superhero Handprints
If your little one is superhero obsessed, then this DIY card will be the biggest compliment to dad. All you need to do is trace around your child's hand and cut it out, then decorate it as you child's favourite superhero.
Following in Daddy's Footsteps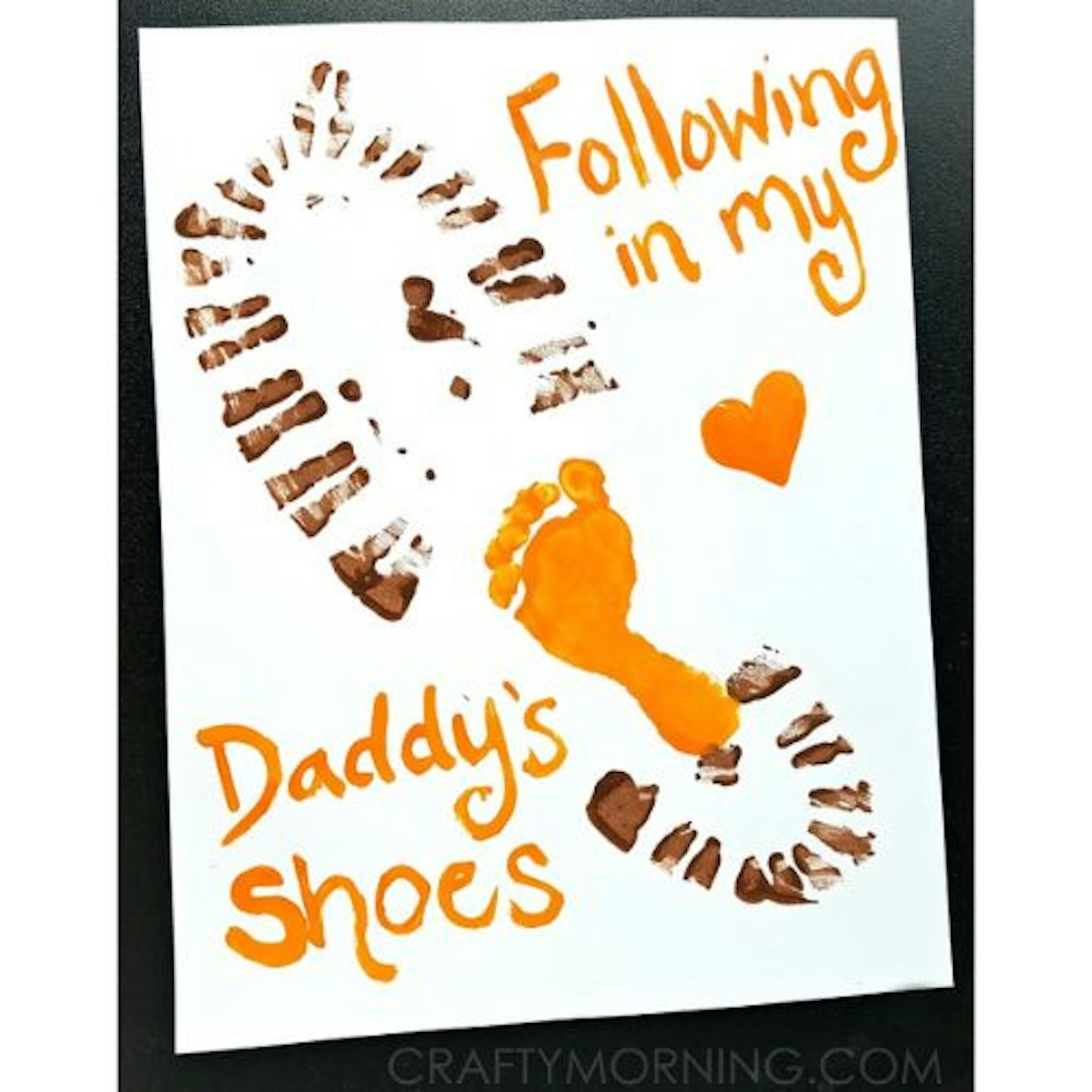 A simple DIY but one that will really tug at dads heart strings. Dad will be touched at the sentiment behind this picture and one that he can always treasure.
DIY Zen Garden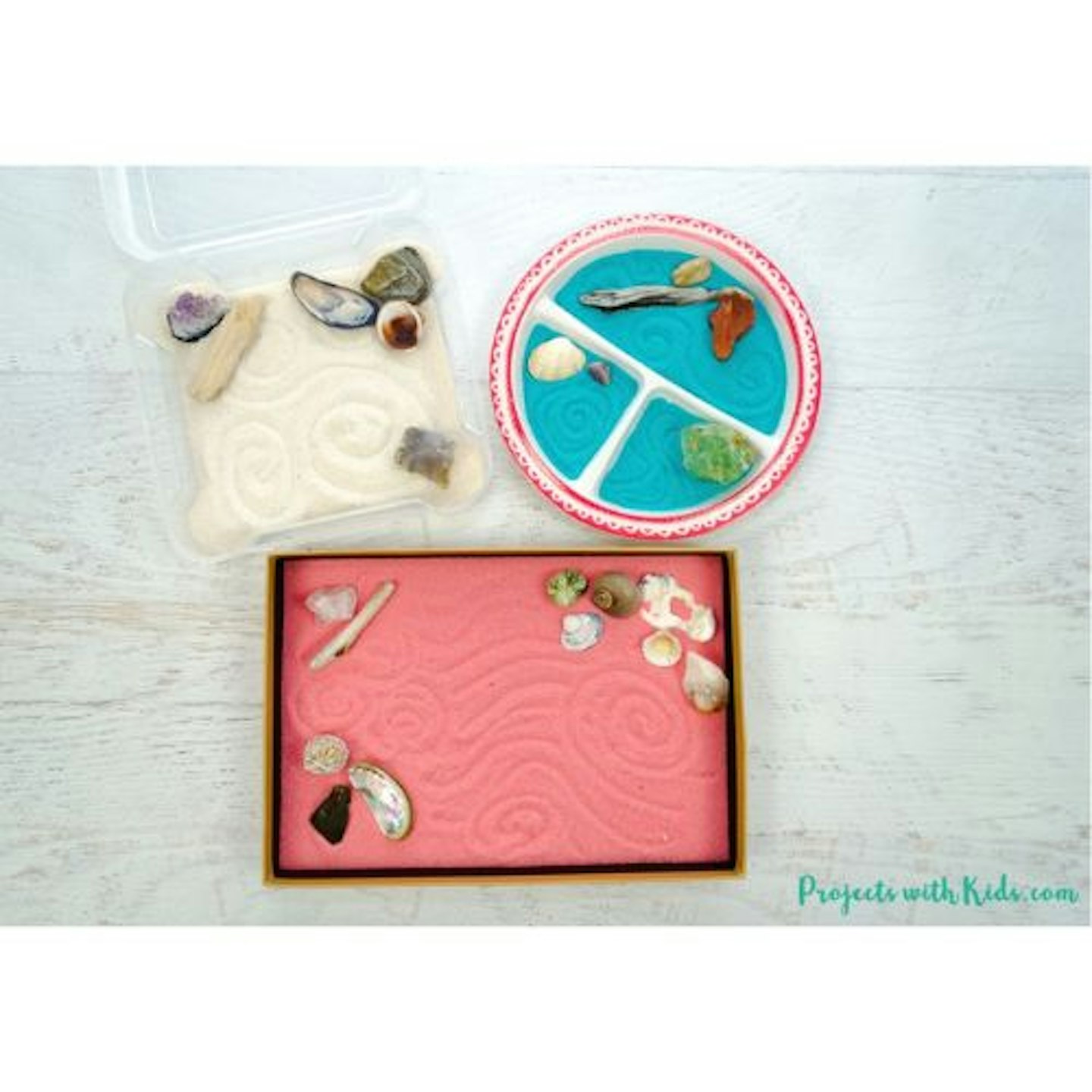 Perfect for his office desk, you can create a fun little zen box with your little one for dad!
Love You To Pieces Frame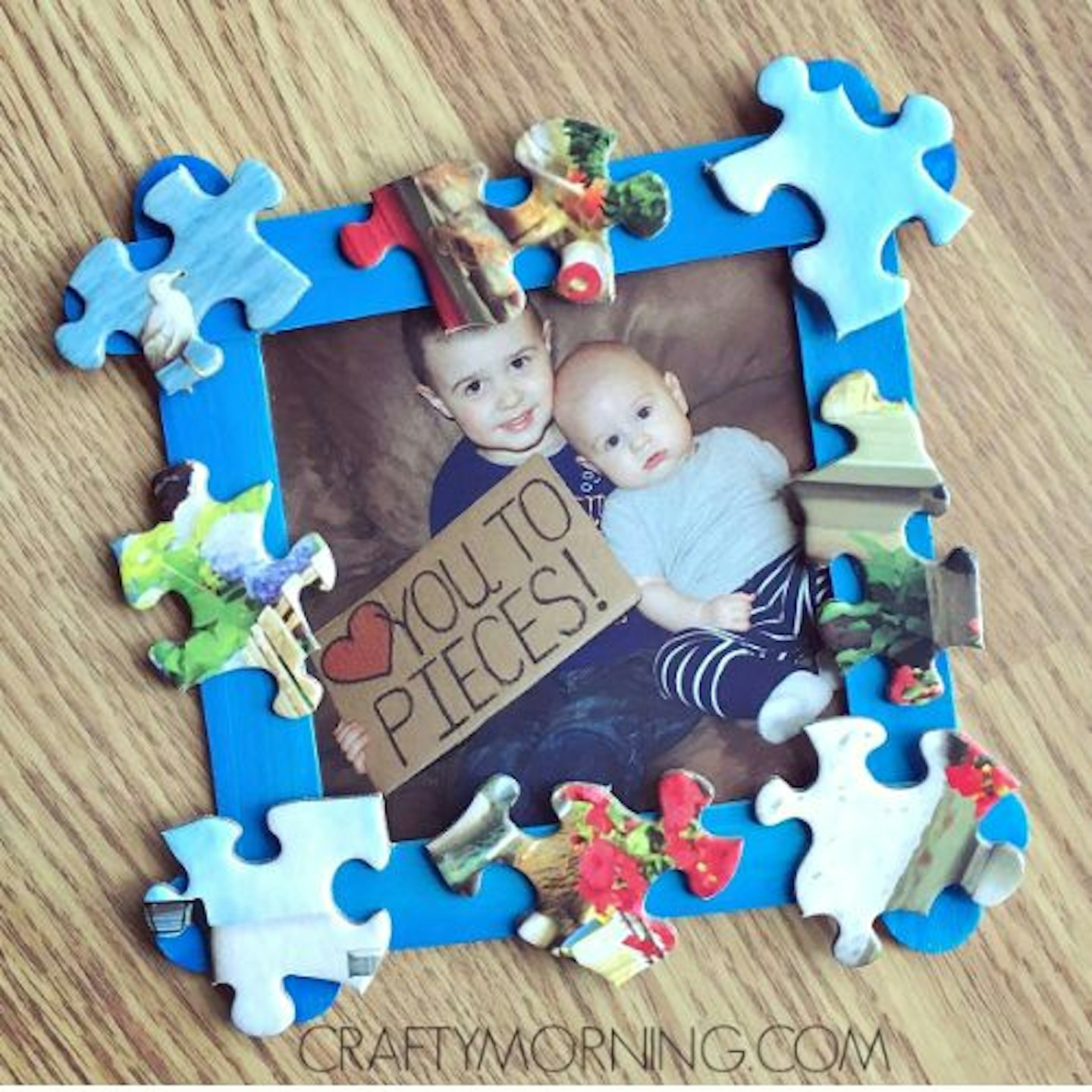 If you have a box dedicated to puzzle pieces that have escaped from a puzzle box, you can finally put them to good use. Print out a photo of the kids, create a frame from card or lolly pop sticks then stick the puzzle pieces on! You can stick them the printed way, or the blank side up and write a little 'I love you' note on them.
Building Memories Jar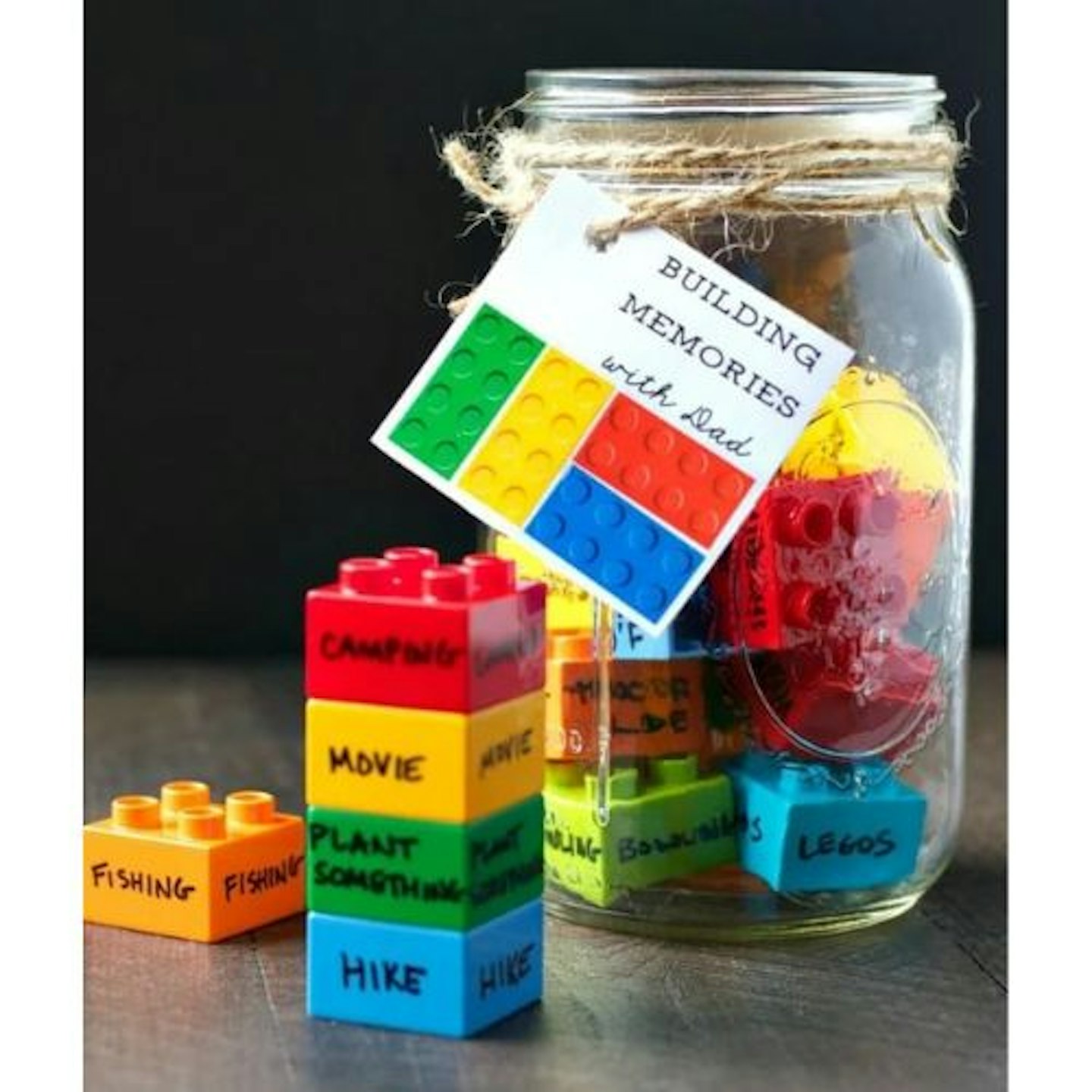 Got some spare LEGO? This craft is incredibly easy to make, all you need to do is gather a few LEGO blocks and write a different activity on each one. You can then pop them in a jar and together dad and his little one can build up their different activities they do over time.
Finger Print Dish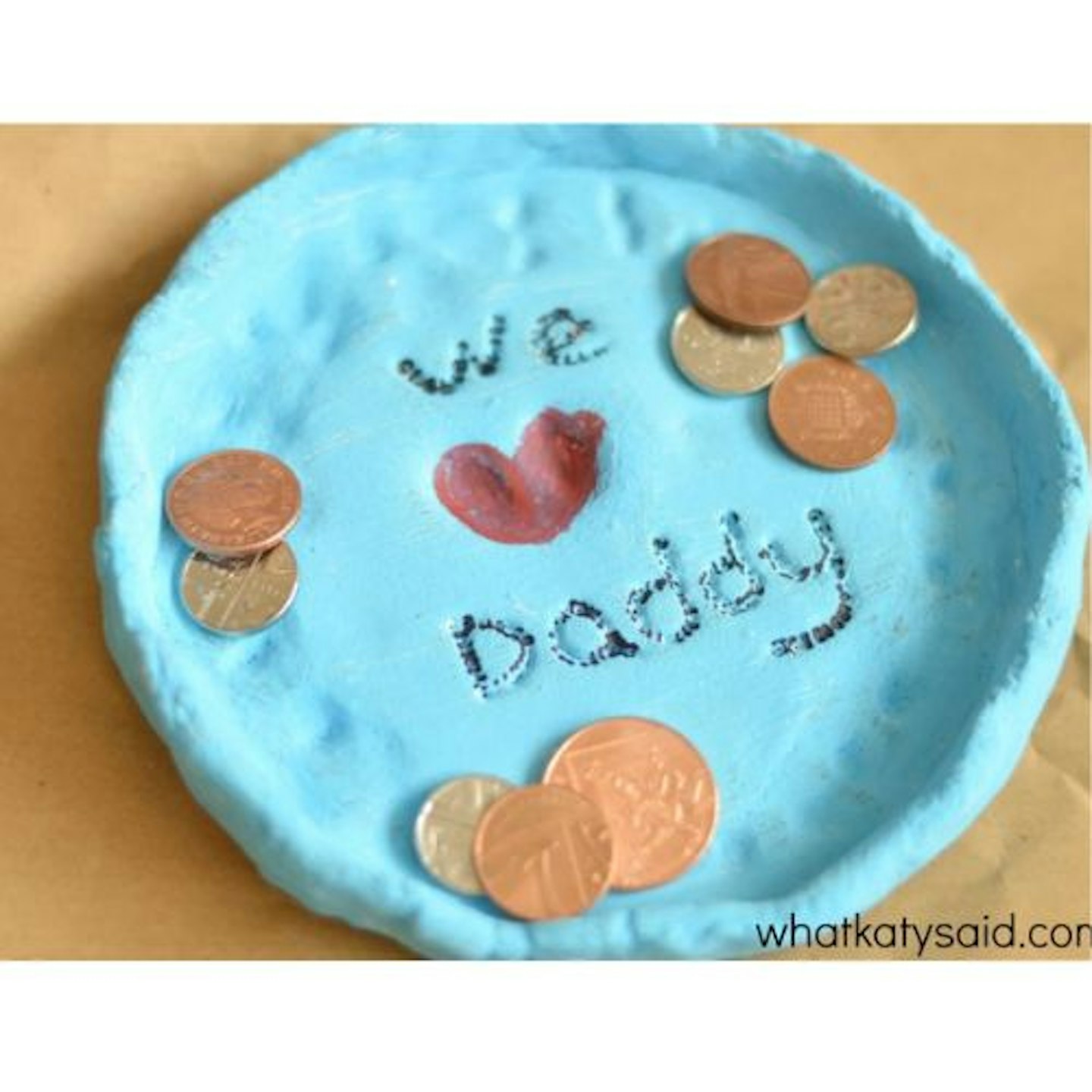 The sweetest gift that dad can use for his loose change or his keys! All you need is air drying clay and some paint, and you can easily make a little dish for all dads little bits and bobs
Make this at What Katy Said.
Craft Supplies
Description
The FunzBo Arts and Crafts is full of different crafting pieces so that you can make any creation.
Cons
Supervision will be needed due to small pieces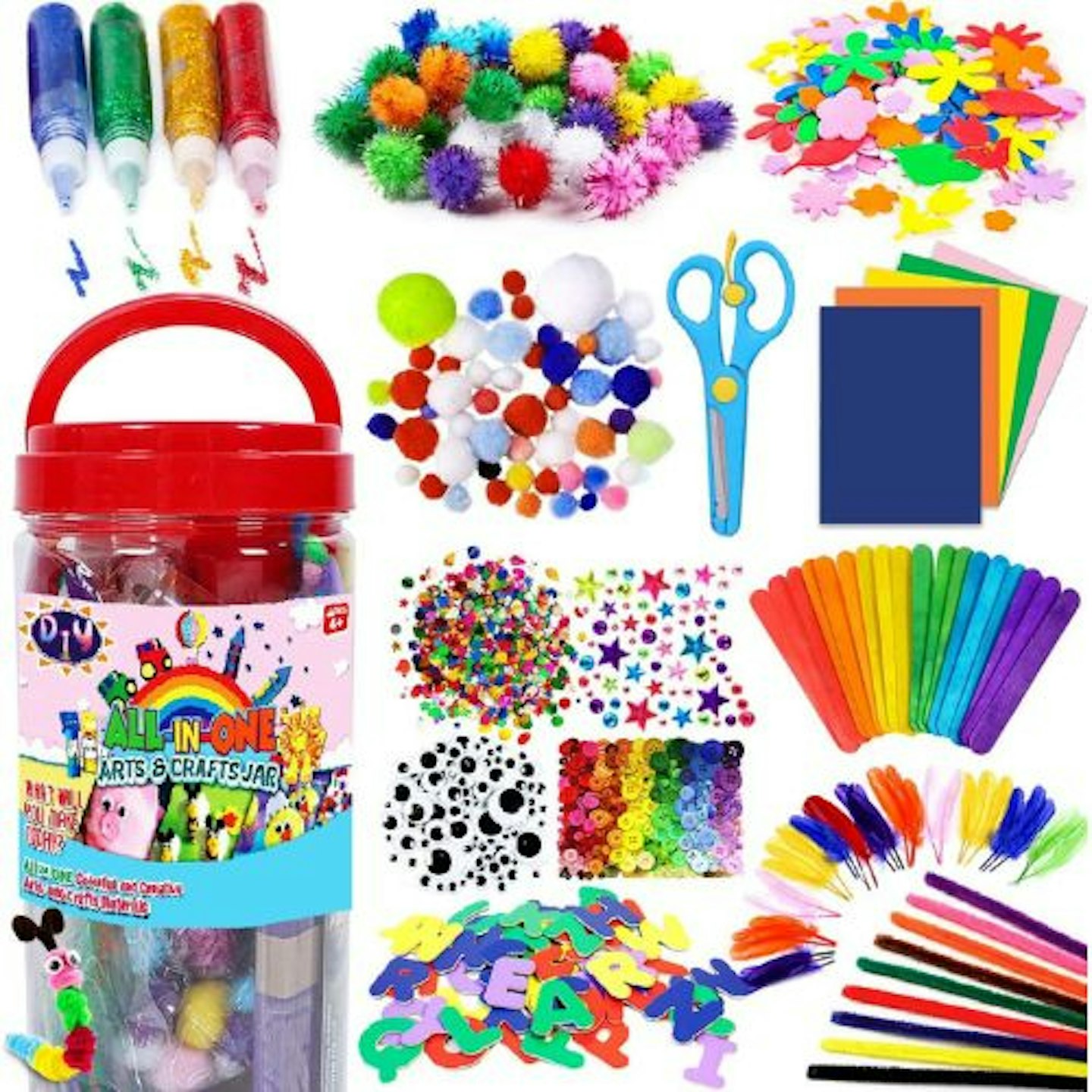 Description
A4 Coloured Card is the most basic crafting item you need. It provides endless crafting
Pros
Ten different coloured sheets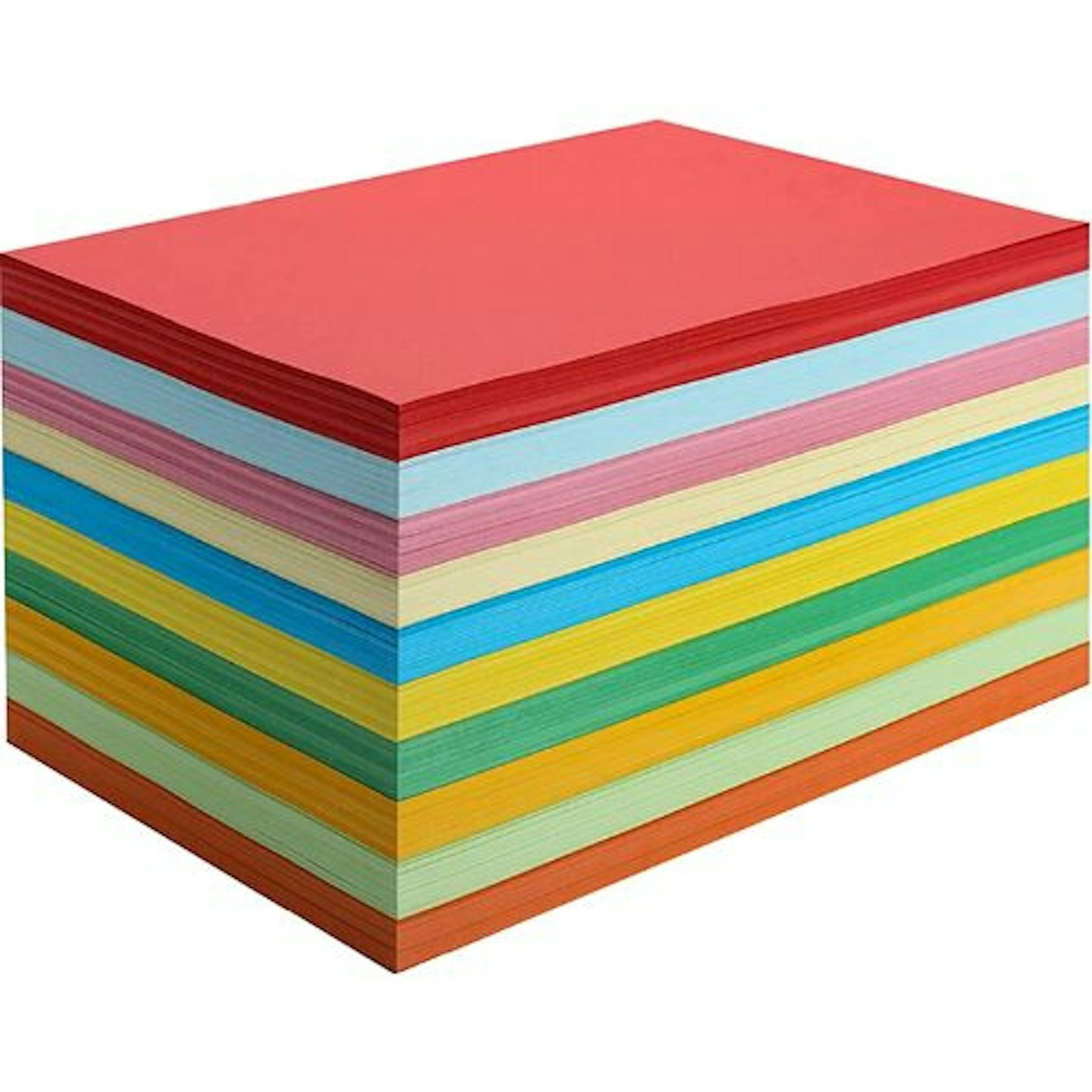 Description
When it comes to children, Washable Paint is incredibly helpful as no matter how careful you are,
Cons
Not suitable for under three year olds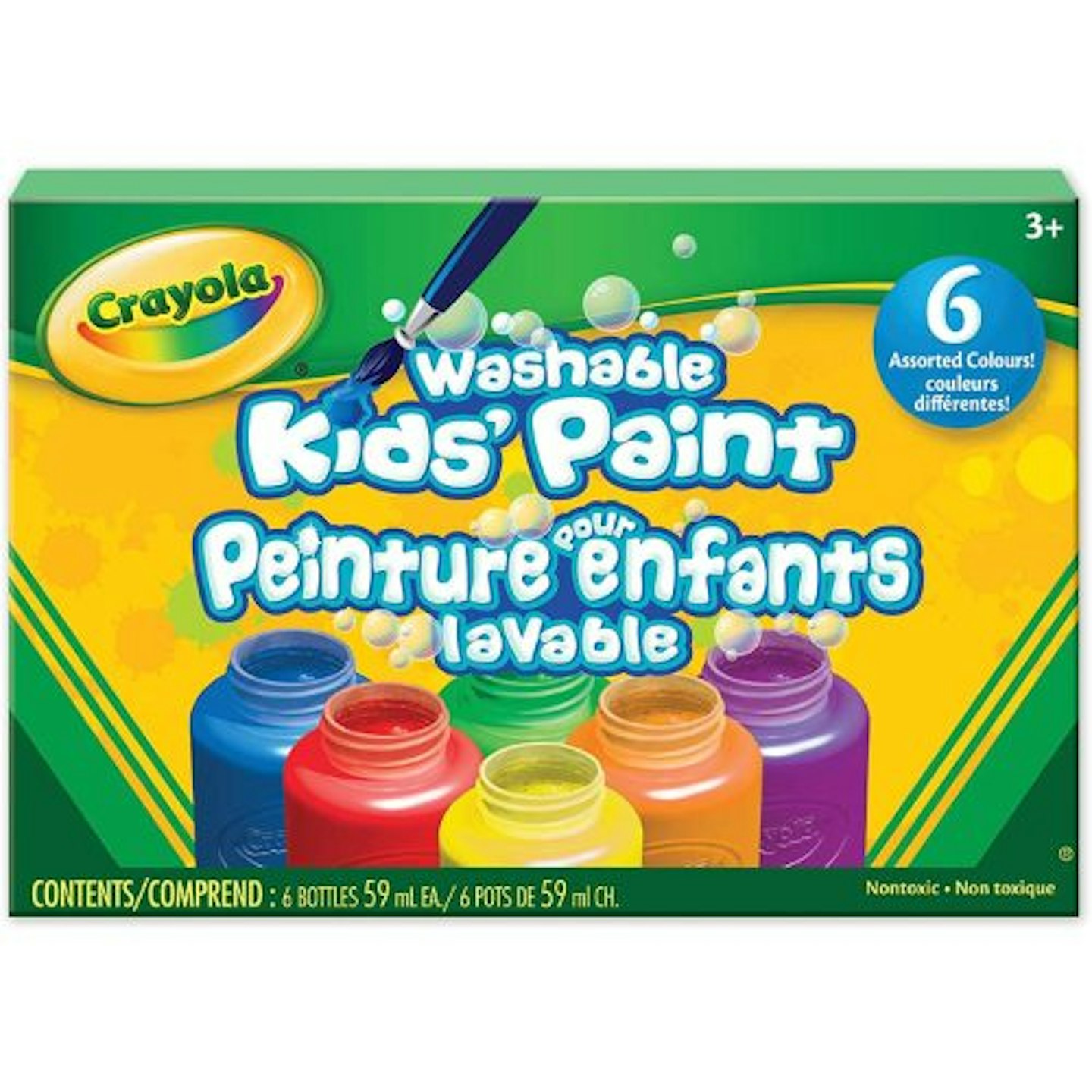 Father's Day special offer
Celebrate new Dads this Father's Day with Magazine Subscriptions!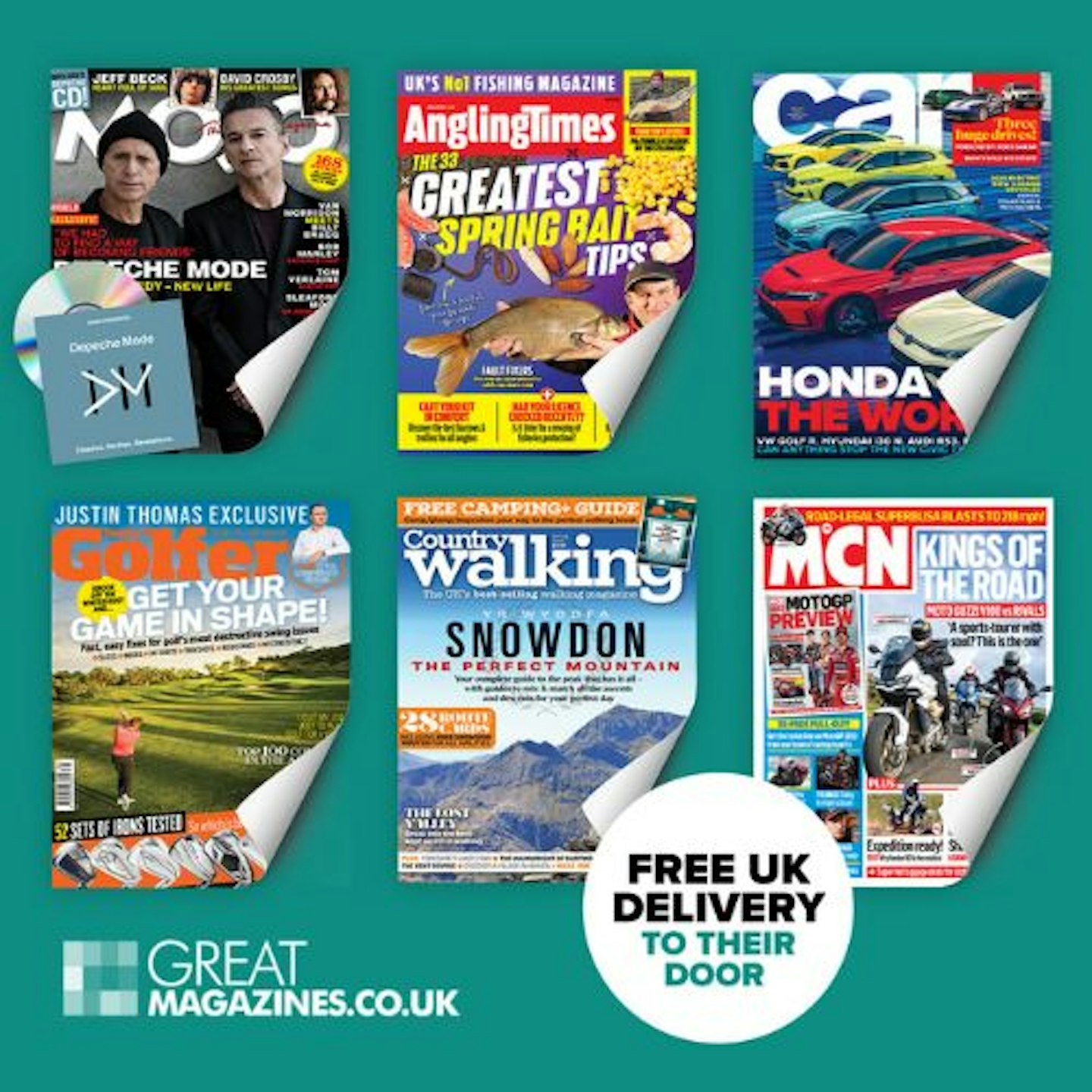 Father's Day is a special occasion to honour the incredible journey of new dads. This year, why not surprise the proud fathers in your life with a gift that focuses on something they love and can give them a sense of escapism.
Give the gift of adventure, relaxation, and entertainment to new dads this Father's Day. Our special offer includes motoring, walking, golf, puzzle, TV, and music magazines. Whether they love the open road, enjoy family walks, play golf, solve puzzles, follow TV shows, or are music enthusiasts, our magazines have it all.
Get the first 6 issues from £14.99 in our special Father's Day offer, plus FREE UK delivery. Make their day unforgettable with this unique gift!
Browse our magazine subscription offers here! Hurry, offer ends June 18th!
Samantha Ball is a Product & Lifestyle Writer for Mother&Baby and freelanced for the website for two years before joining the team full time. She's a mum of two and loves browsing for the best products and cute outfits.