With such a huge variety of baby and toddler vitamins available to buy, it can be hard to know exactly what your child needs and if they really need them.
While your toddler should be eating a balanced diet full of all the fruits and vegetables they need to get their essential nutrients, babies and young children can be quite fussy when it comes to food. It's important that they get all the essential vitamins they need to help boost their immune system and support healthy development and growth.
Last chance Black Friday deals on toddler vitamins 2023:
Registered Family Nutritionist, Julie Clark, says: "Vitamins and minerals are essential for normal growth and development particularly in the early years as your child's body is growing quickly and they're used for chemical reactions within the body, "Their key roles are to help the body use up the calories in food, process fat, protein and carbohydrates, and help in the repair and building of cells and tissues."
If you're not already an Amazon Prime member, you can sign up for a free 30-day trial, to access great savings on all items for your little one!
Best baby and toddler vitamins at a glance
• Best multivitamin tonic: VIVIO Junior Multivitamin Tonic for Kids - buy here on Amazon.
• Best multivitamin softies: Haliborange Multivitamins Everyday Health Softies - buy here on Boots.
• Best vitamin D drops: Baby Ddrops - buy here on Amazon.
Before purchasing any vitamins for your baby or toddler, it's always important to talk to your GP or a pharmacist for advice.
Best baby and toddler vitamins drops
Description
Designed specifically for babies, infants and children aged three months to five years, these
Best baby and toddler vitamins multi-vitamin
Description
Made for infants ages six months to four years old, this mineral liquid form of multi-vitamin
Best baby and toddler vitamins softies
Description
These delicious strawberry-flavoured softies are a tasty way for your little ones to get their
Best baby and toddler vitamins syrup
Only £5 with an advantage card
Description
Made for kids aged one to five years, this multivitamin syrup has a tasty raspberry flavour,
Best baby and toddler vitamins powder
Description
Vitamin C helps to support collagen formation, the normal function of bones, cartilage, gums and
Best vitamin D baby and toddler vitamins
Description
The UK Department of Health recommends that all babies and children up to the age of 5 should take
Best baby and toddler vitamins Omega 3 and 6 capsules
Description
Equazen is a scientifically developed unique formulation of Omega 3 and Omega 6 in yummy,
Baby and toddler vitamins: all you need to know
What are the best baby and toddler vitamins?
If you are concerned your toddler might not be getting all the nutrients they need from food, you may want to give your baby supplements as well as feed them a healthy and balanced diet. Depending on where you live, you may be able to get free vitamin drops for your child from Sure Start Centres.
Some families on low incomes are eligible for Healthy Start vitamins. Otherwise, we've put together a list of the best over-the-counter vitamins to buy.
How children can get their vitamins and nutrients through food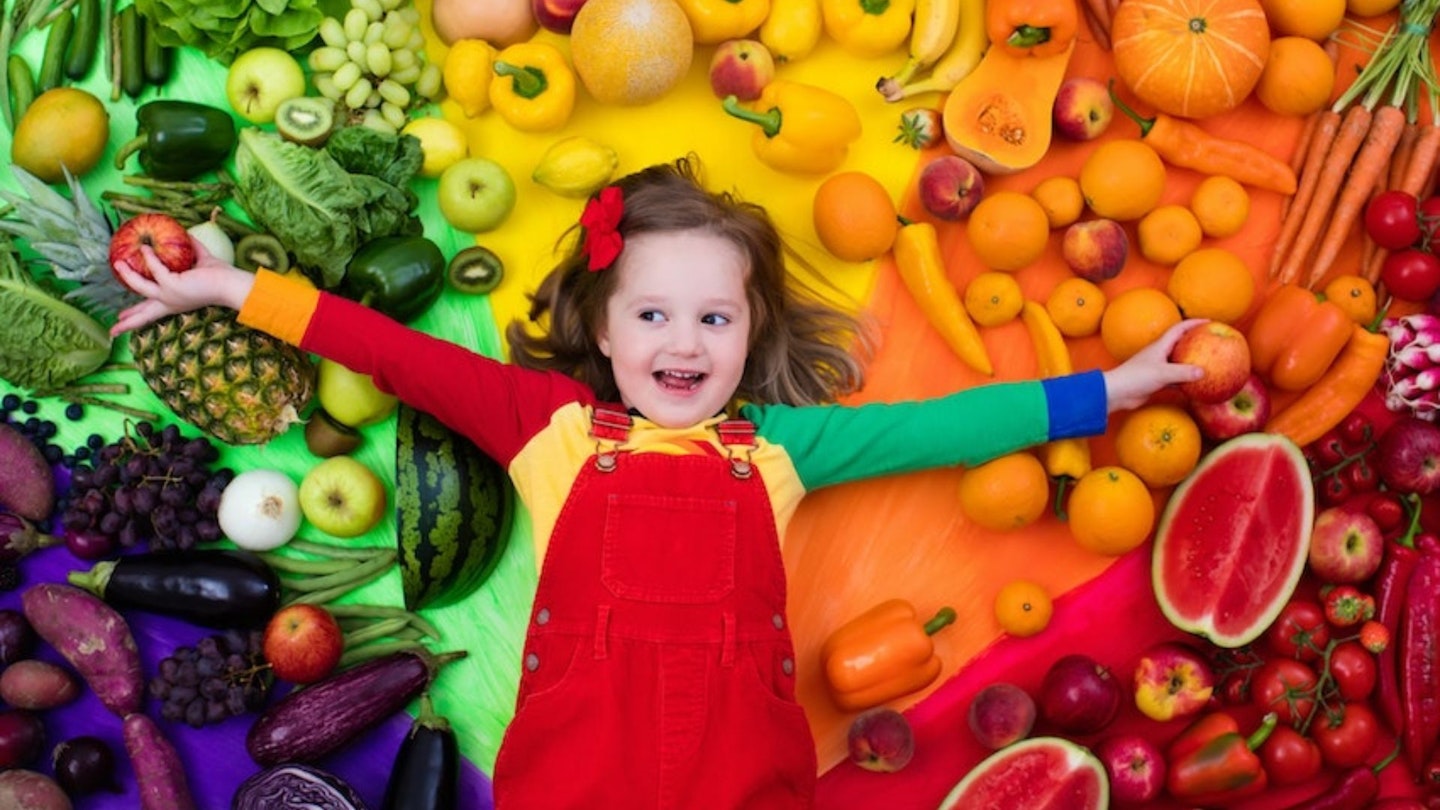 Iron
When your baby is born, they have their own stock of iron and zinc, which have been passed onto them while in the womb. However, by the time they're six months old, those stocks are running out and your baby needs 7.8mg of iron.
Dietician, Jo Travers, from The London Nutritionist says: "This is why you need to start weaning onto food at this age, milk does not provide enough nutrients for your baby, which is why you need food."
"While formula is fortified with nutrients, including iron, you should also ensure that you wean them using iron-rich foods such as meat, dark poultry meat, beans, pulses and dark green leafy vegetables"
It's worth remembering that calcium can prevent the absorption of iron so giving them milk at the same time as a plate of baked beans could potentially limit the iron content of the beans. To counter this, ensure you serve up foods containing vitamin C alongside them as they can aid the absorption of iron.
Vitamin C
This nutrient is needed to help absorb iron from food. Jo says: "while calcium is a very important nutrient for ensuring your baby builds up strong bones and teeth, it can also inhibit the absorption of non-haem iron,"
"This comes from vegetable sources such as spinach or kale. However, you can boost absorption by eating foods containing vitamin C, such as oranges, peppers, kiwis and broccoli."
Vitamin C also helps to strengthen your baby's immune system, which can be quite weak in the early years of life.
Vitamin D
This is probably one of the most crucial vitamins needed. "It's made when sunlight hits the skin, but because the levels of sunlight in the UK can be quite low, it's vital that children aged between six months and five years take a supplement drop containing vitamin D," says Julie Clark.
"However, babies who are fed infant formula will not need vitamin drops until they are receiving less than 500ml (about a pint) of infant formula a day, as these products are fortified with vitamin D." There are a few dietary sources of vitamin D – fortified breakfast cereals and margarine, but NHS advice states that you should boost your baby's sources with a supplement.
Vitamin A
Essential for eye health, normal growth, development and the immune system, vitamin A (the beta carotene variety) can be found in orange and yellow coloured foods such as carrot, butternut squash and mango.
Omega-3 and 6
Helping to support brain growth and development, omega-3 and 6 are an important part of a childs diet.
Parenting expert Lorraine Thomas, founder of the Parent Coaching Academy, says: "Science has found that a blend of omega-3 and 6 in the diet help with behaviour, memory and, as a result, learning. They also help with sleep patterns according to researchers from Oxford University. They found children who had a diet rich in omega-3 and omega-6 slept for longer and woke up less in the night compared to those children who did not have a diet rich in omega-3 and omega-6."
How can I help increase my child's intake of vitamins?
Clinical Nutritionist at VIVIO Junior, Eva Hill Hamilton said 80% of parents worry that their child doesn't get all the nutrients from their diet alone. She shares her top tips for boosting their intake of key vitamins to keep them at their best:
• Keep it real: The foods we feed our children should resemble 'real foods' as much as possible. Encourage your child to help you prepare fruits and vegetables to spark their interest and build their confidence when it comes to new foods or foods they tend to refuse. Blend up chickpeas to make your own hummus for dipping veggie sticks or mashing-up your child's favourite fruits.
• Don't forget protein: We tend to focus a lot on fruits and vegetables when it comes to our children's wellbeing, and forget healthy proteins like cubes of chicken, beans and lentils, and seeds and nuts which are packed with immune-boosting nutrients like omega 3s, iron, vitamin D and selenium. Ensuring your child has a serving of protein with every meal and snack is key to supporting healthy growth and development.
• Enjoy variety: Family life can be hectic at times, so it's understandable to want to make the same meals that you know your little one will eat, however with over 70% of our immune cells living in our gut, ensuring your little one eats a rainbow of fruit and vegetables is a great way to 'feed' the good bacteria living in your child's gut and fend off those bugs and germs. Pasta is a popular choice for lots of little ones, so offering different types such as pasta made from beans and lentils, or spelt pasta which contains more nutrients, are both great ways to include more diverse foods in our children's diet.
What other ways can I support my child's health?
Eva suggests supporting your childs health with superhero smoothies, blending-up all ingredients and just adding water to make the desired consistency:
• 1 slice of fresh pineapple, peeled and chopped
• 1/2 ripe avocado
• 200ml coconut milk from a carton
• 1 teaspoon of vanilla extract
• 2 tablespoon whey protein powder
• A live bacteria supplement (such as yoghurt)
Samantha Ball is a Product & Lifestyle Writer for Mother&Baby and freelanced for the website for two years before joining the team full time. She's a mum of two and loves browsing for the best products and cute outfits.