Advertisement feature
Sleep, or the lack of it, is a concern for many parents. Typically your sleep will be disturbed during the last trimester of pregnancy, when it's more difficult to get comfortable and then of course when your baby is born.
Babies are born without a developed Circadian Rhythm – which is the natural process that regulates our sleep cycle, recognising night and day. It takes a while for a baby to develop this rhythm, while also needing regular feeds and comfort during night and day, so all new parents will experience a shift in their sleep routine as little one will take time to settle into a more steady sleep-wake balance.
Graco, the baby gear experts, conducted a sleep survey to understand more about new parents and their experience with sleep. Here are the results...
Sleep survey results
First of all, they asked parents what they worried would be the hardest thing about being a new parent. Lack of sleep was selected by a huge 56% of parents. Breastfeeding was second, with 11% and the physical recovery and the relationship with your partner came third, selected by 10% of respondents.
87% of parents have struggled with broken sleep since having a baby and sadly, nearly half of respondents claimed it was worse than they had imagined it would be, with 69% admitting that managing their baby's sleep routine was more complex than they thought it would be. And, just over half of the parents felt under pressure to get their baby to sleep through the night.
Co-sleeping is a hot topic amongst parents and the NHS guidelines for this have relaxed recently. It's interesting, but not so surprising to see that 60% of respondents said they are worried by the idea of co-sleeping and 86% agree the idea of a bedside crib with a drop down side is a good alternative.
Introducing Sweet2Sleep
Graco ran this survey to celebrate the launch of Sweet2Sleep, Graco's first bedside crib with drop down side to provide a co-sleeping solution.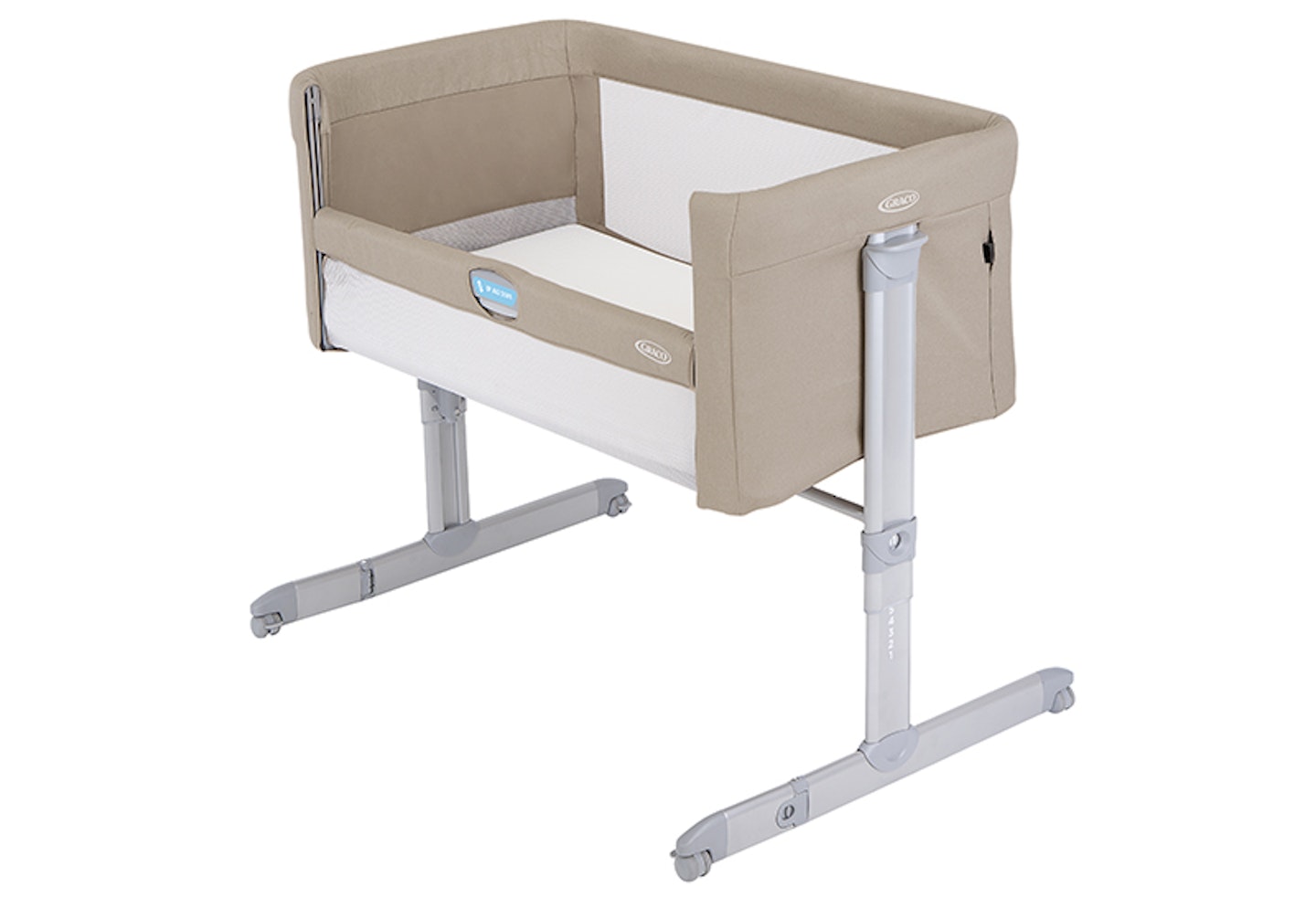 The Sweet2Sleep has been designed to make night times with baby easier. The crib gives parents a co-sleeping solution that keeps baby safe and in reach for feeds and cuddles all night. And this peace of mind comes at an exceptionally affordable price of just £120.
The innovative bedside crib is packed full of features. The mesh sides keep the crib well-ventilated and baby easily visible, while the one side can be lowered quickly with just one hand to bring baby in closer. The head of the crib can be easily adjusted upward with a 4-position tilt and 11 height adjustments, along with a safety strap to secure the crib to the bed which makes it simple to position baby perfectly next to you.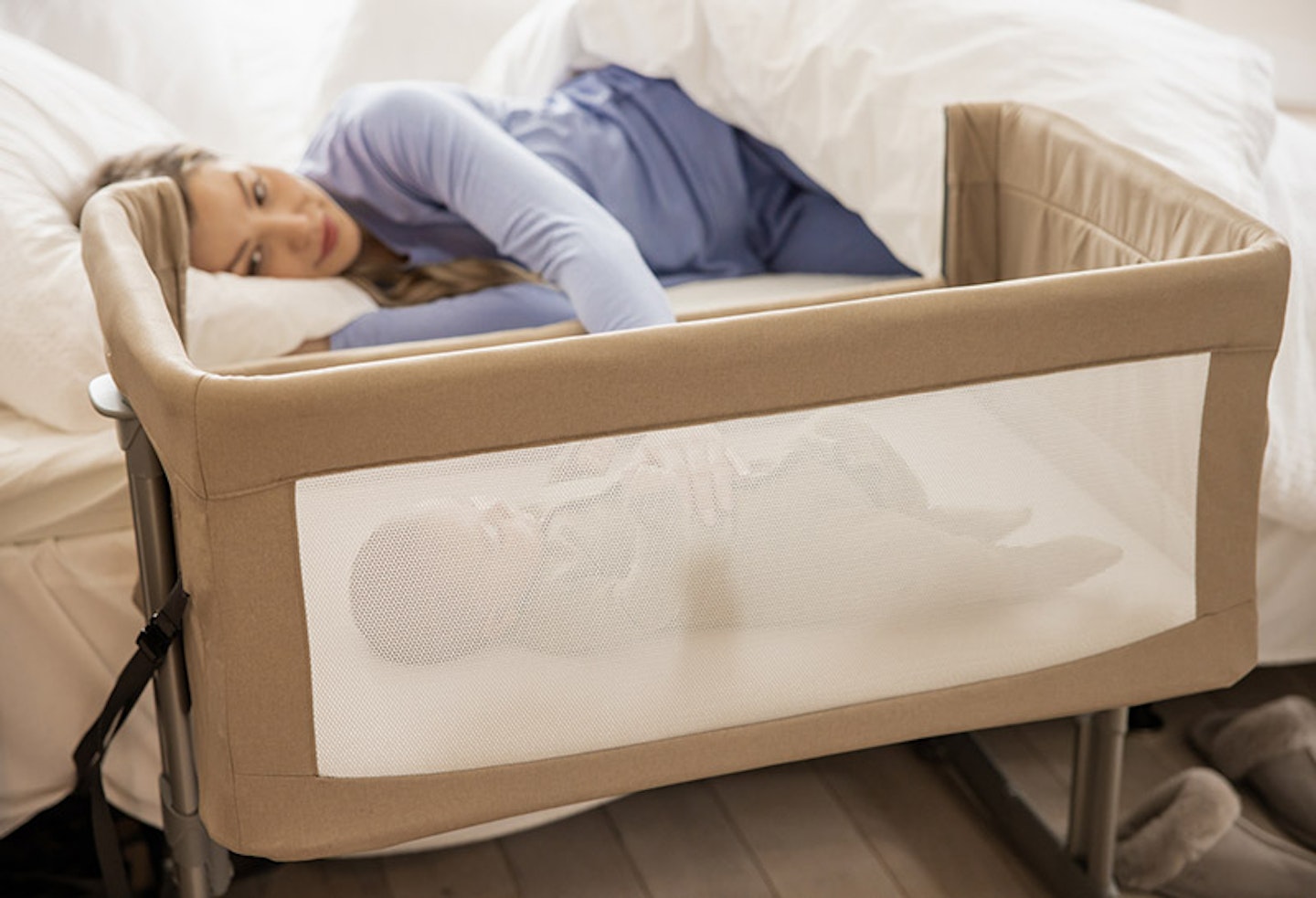 It's comforting to see so many parents share similar concerns and issues as they journey through those first few months as a parent and as the adage goes, it takes a village to raise a child. Please always share your concerns, there is so much advice available from experts to other parents, sharing will lighten the load. Thank you to everyone who took the time to take part in the survey.
For more support and guidance on baby sleep please head over to Graco's microsite The Graco Village, at Your Journey to Sleep.