Advertisement feature
Did you know parents lose 550 hours of sleep in the first 6-months of a baby's life*? And let's be honest, they don't ever really catch up! Well, Childs Farm have been working away in the background on their NEW range to help us claw back some of these much-needed hours so parents can rely less on coffee!
A drum roll for the NEW SlumberTime™ sleep routine! This dreamy 3-step bedtime routine of bath soak, calming massage lotion and sleep mist are created to help aid sleep and gently nourish the delicate skin of babies and children.
Childs Farm have worked with sleep fragrance experts to create a unique lavender & moon milk fragrance with DreamScentz™ sleep enhancing technology, to help little (and big!) ones get a restful night's sleep. And as always with Childs Farm, this range has been created with the very best skin nourishing formulas to ensure that delicate skin is nourished all night long.
It's so important for babies and children to get enough sleep to help them learn and develop, and it's not only little ones, adults also need those much-needed zzz's.
Prepare your little one for a restful night sleep with Childs Farms new bath soak, then lock in moisture with their calming massage lotion, with 24-hour moisturisation, and finally make bed time magical with the sleep mist.
9/10 parents love the calming fragrance. This 3-step routine creates a more relaxing bedtime for them and their little ones**
Now let's introduce you to the range.
Step 1: SlumberTime™ bath soak RRP £6.50
These long-lasting bubbles feel silky on delicate skin, while the natural cleansers get to work, gently cleaning skin and leaving it hydrated. Little ones can enjoy splashing in the velvety bubbles while the sleep enhancing fragrance technology gets to work.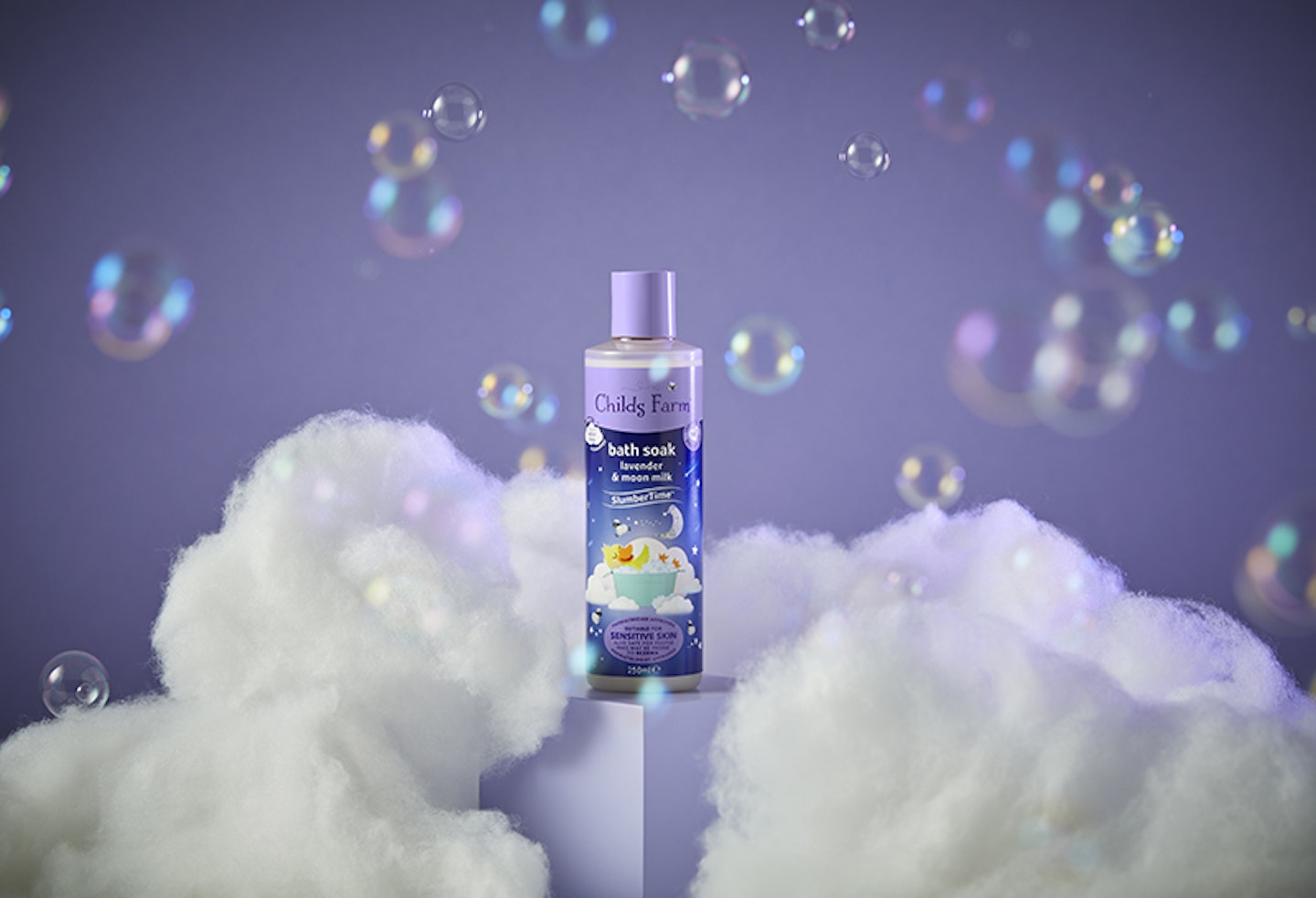 Natural origin & hydrating formula with clinically proven 12-hour hydration.
Step 2: SlumberTime™ calming massage lotion RRP £7.50
Rich in shea butter, this innovative cream transforms into an oil which melts into delicate skin providing clinically proven 24-hour moisturisation. Its perfect for a bonding baby massage.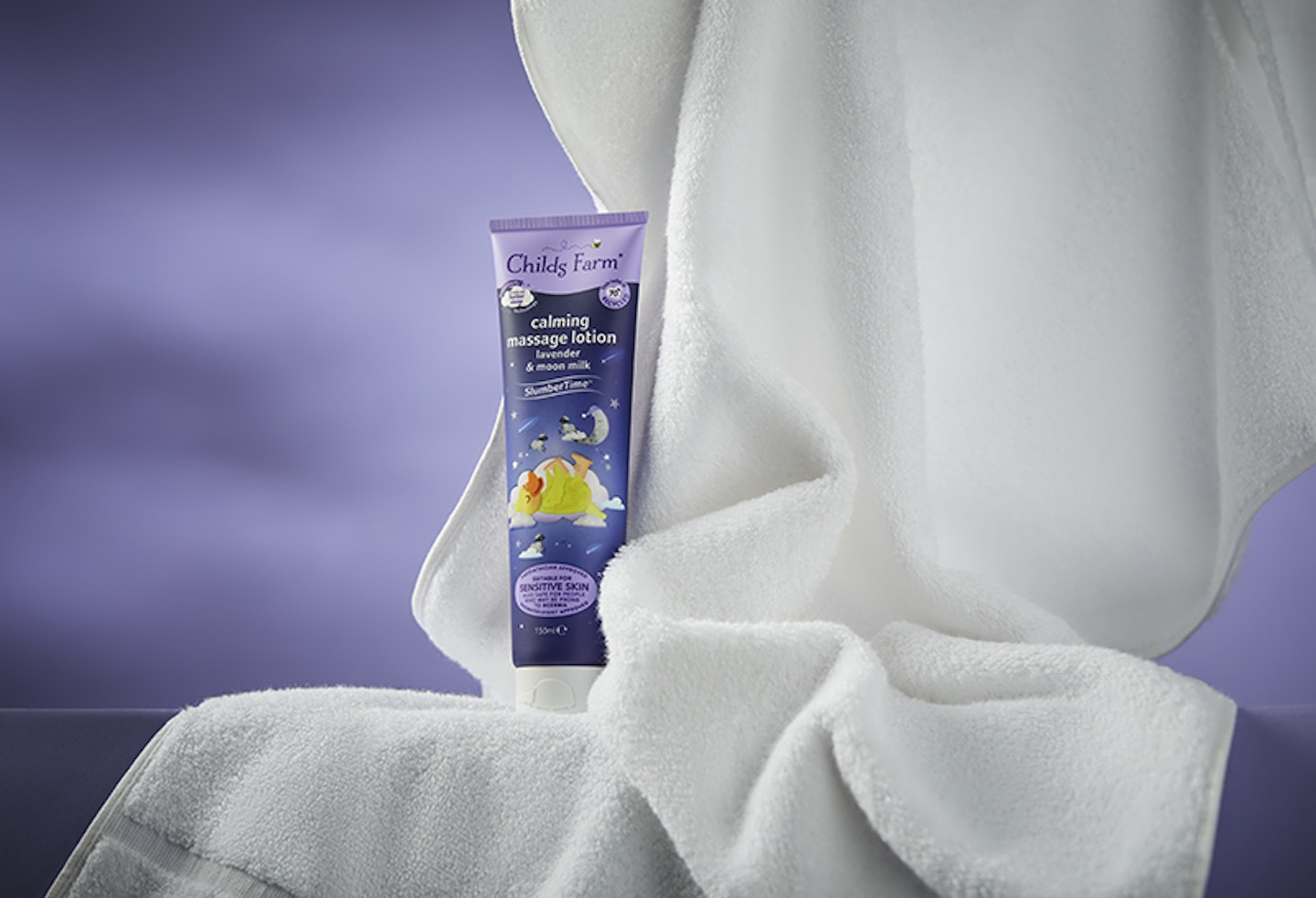 Massaging can be a be part of establishing a close emotional and physical bond with your baby or child, allowing them to feel relaxed and comforted which encourages sleep.
Step 3: SlumberTime™ sleep mist RRP £7.50
Completing your bedtime routine, this unique lavender & moon milk sleep mist wraps cosy bedding in a cloud of sleepy magic, it's the perfect way to calm the mind ready for a restful night's sleep. The sleep mist is suitable for little ones 6 months plus.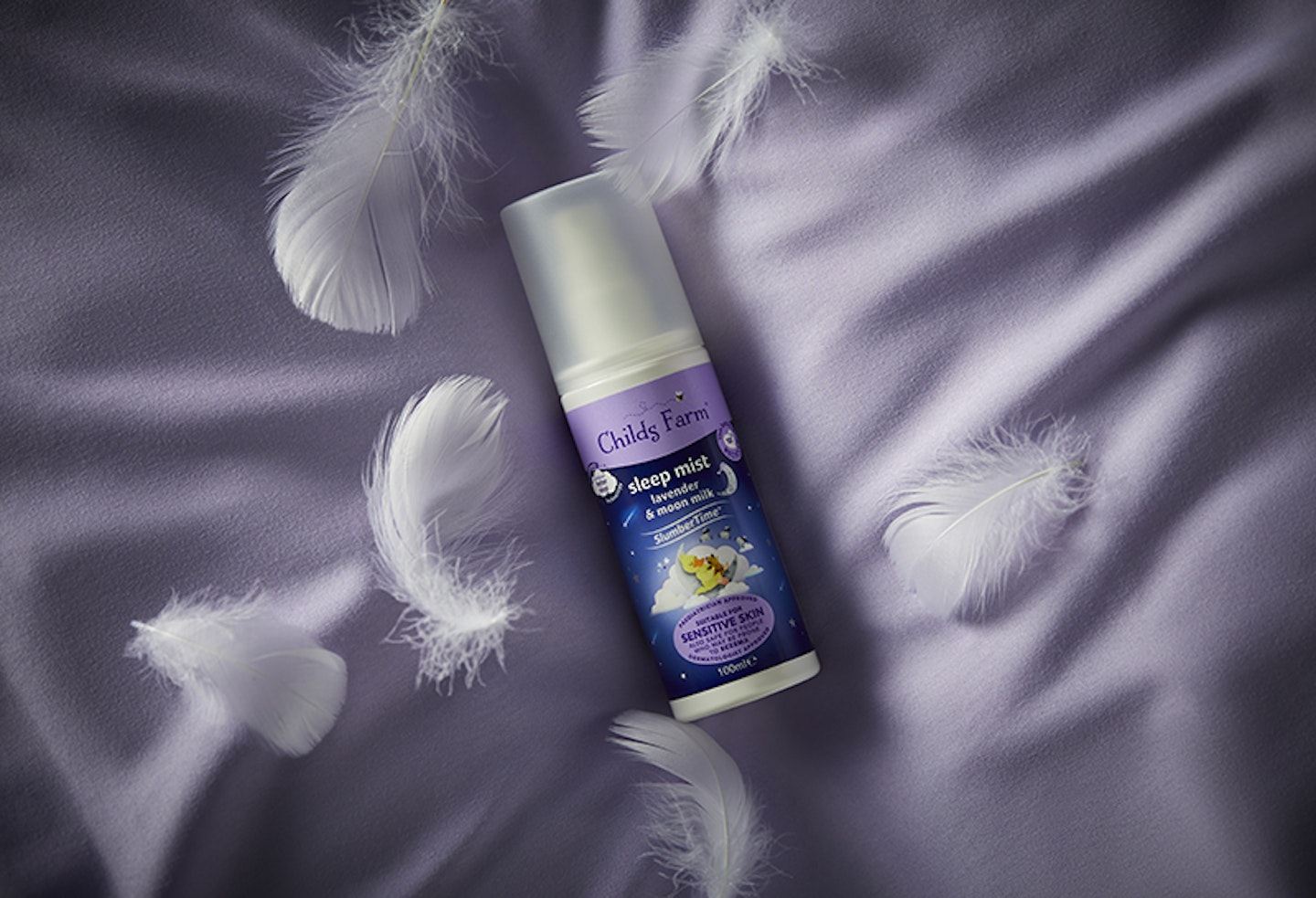 "My little one was settled & asleep 15 mins after spraying…it's magic!" – Sylvia, Merseyside
Range features:
• The SlumberTime™ range is dermatologist and paediatrician approved as suitable for all skin types, including sensitive skin and also safe for people who may be prone to eczema.
• The unique lavender & moon milk fragrance has been created using DreamScentz™ sleep enhancing technology*** and is proven to;
- Help prepare you for a good night's sleep by creating a calm atmosphere
- Help you fall asleep faster
- Help you to sleep longer
- Help improve the quality of your sleep
- Help you wake refreshed after your sleep
• The gentle bath soak provides clinically proven 12-hour hydration
• The calming massage lotion provide 24-hour clinically proven moisturisation
• Registered with The Vegan Society.
• Childs Farm are proud to be B Corp™ certified.
Find out more about the range and get top tips on mastering a bedtime routine for a restful nights sleep from Sleep Coach, Lisa Lamb
*Childs Farm survey conducted by Survey Monkey in January 2023 across the UK with a sample of 500 parents, aged 18-50
**(Based on a consumer user trial with 104 participants after fourteen days use using our SlumberTime™ routine)
***DreamScentz™ is a trademark of Givaudan