When you're pregnant with your first baby, you've probably heard a lot of new words that mean absolutely nothing to you. One of those may be ISOFIX. But what exactly is it? And why is it so important? We spoke to Cybex to find out more...
What is ISOFIX?
ISOFIX, or International Standards Organisation FIX, is the international standard for attachment points in child safety seats within passenger cars.
ISOFIX points allow you to fit car seats directly into a vehicle without using a seatbelt. They also help to correctly install a car seat. ISOFIX was designed in the 1990s to provide a quick, easy and safe way to install a child safety seat. However, it didn't become widely used until 2006, when a law change required all new cars to be manufactured with ISOFIX fittings.
What is ISOfit?
ISOfit is defined as a seat that is connected to the car using ISOFIX connectors. It secures the child using the 3-point seat belt within a vehicle. ISOfit isn't currently a common term in the UK market.
What is the difference between ISOFIX and ISOfit?
Before the UN R129/03, the difference between ISOfit and ISOFIX seats referred to the way the child became secured in the seat, as both use ISOFIX connection points to secure the seats in the vehicle. However, since UN R129/03, ISOFIX and ISOfit must both be called ISOFIX. This is because all kinds of ISOFIX must be called this, no matter if it's the single installation method or the 3-point vehicle belt.
How does ISOFIX work?
Car seats with ISOFIX have anchoring points at the base. These plug into the anchorage points within a compatible car.
What different ISOFIX options can be used in car seats?
The following seat categories must include ISOFIX:
I-Size (universal integral ISOFIX)
Requirements: ISOFIX connectors, anti-rotation device (load leg or top tether)

Specific vehicle ISOFIX
Requirement: ISOFIX connectors; a seat of this category must be tested in car bodies of all cars in the type list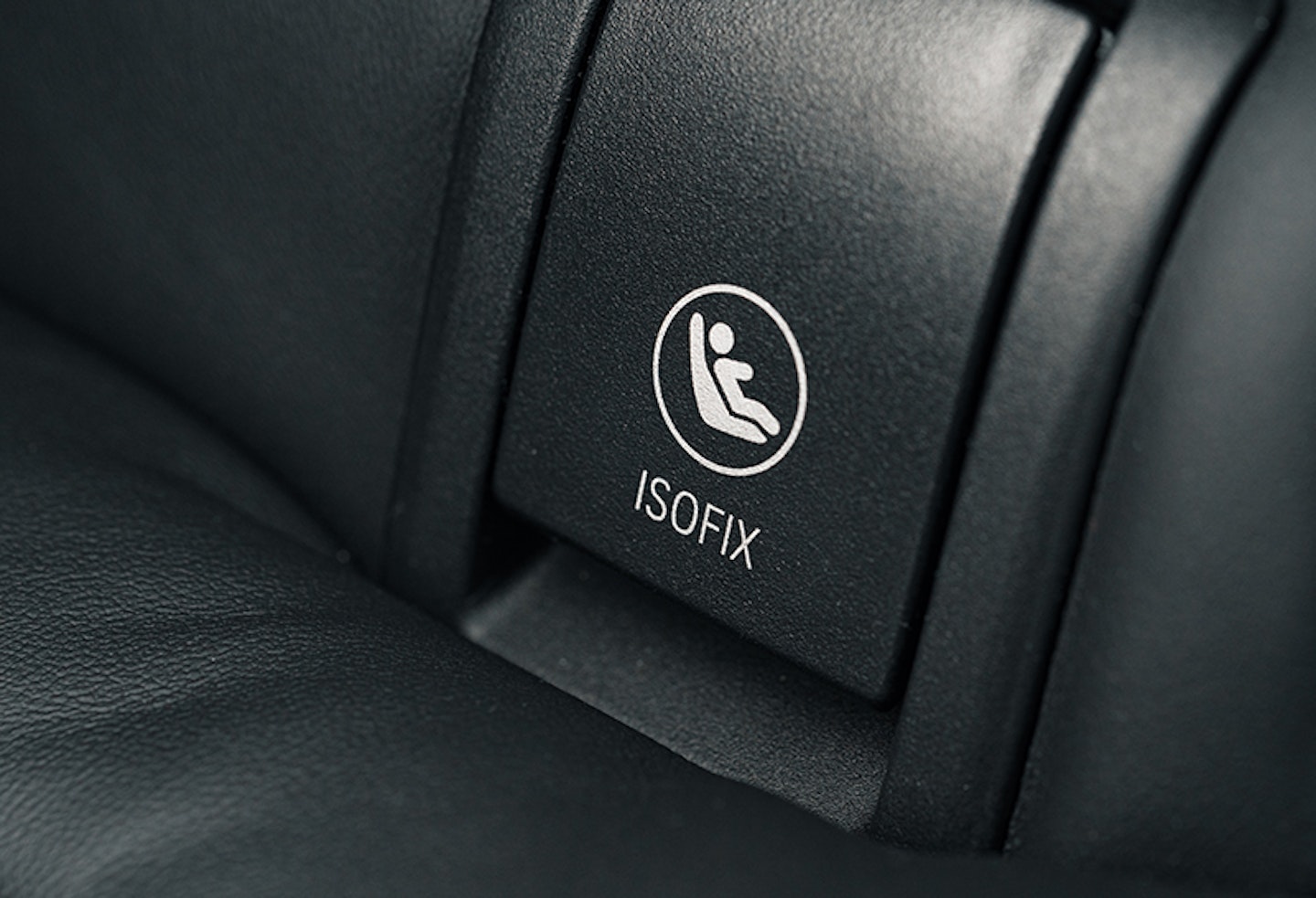 Additionally, there are categories allowing ISOFIX connectors only:
I-size booster seat (non-integral universal).
Requirement: ISOFIX must be stowable

Specific vehicle booster seat (non-integral specific vehicle)

Specific vehicle belted (integral specific vehicle belted)
 And seat categories where ISOFIX is strictly forbidden:
Universal belted (integral universal belted)
What are the benefits of ISOFIX?
A child seat can easily be secured in the car using ISOFIX which greatly reduces the risk of fitting the seat incorrectly. It also increases stability – the ISOFIX points secures the seat to the car, reducing movement in the seat when compared to using a vehicle seatbelt alone.
What are the downsides?
ISOFIX car seats aren't compatible with every model of car. This can cause problems for families that swap their car seats between multiple cars. Because of this, it's really important that you check that the car seat is compatible with the vehicle you intend to use.
Popular articles to read next