As your baby is unable to communicate properly, it can be difficult to figure out if they may have caught COVID, so it's important to know the COVID symptoms to look out for in babies.
"Babies can catch covid, but the good news is that newborns and babies don't appear to be at high risk of a severe covid infection or hospitalisation from covid," says Beth Kitt, NHS Midwife and founder of The Bump to Baby Chapter. "In fact, the majority of newborns don't even have symptoms or show only mild ones."
The Government guidelines also state that children under the age of 3 shouldn't wear a mask or face covering, as it could be hazardous and cause suffocation
Here, Beth outlines the COVID symptoms in babies to look out for, as well as what to do if you think your baby may have caught it.
What are the COVID symptoms to look out for in babies?
"Some baby's can develop a high temperature, feel unusually hot or cold and/or develop a cough," says Beth, "if this happens, you should call 111."
What if I test positive for COVID?
"If you have a positive covid test whilst you have a newborn then you can reduce your baby's risk of catching covid by washing your hands before touching your baby, breast pump or bottles," Beth advises.
"If you are breastfeeding it is advised that you continue to do so. Antibodies to fight covid pass from you to baby through your breastmilk. This may help protect your baby from the virus. If you don't feel well enough to breastfeed, you could try pumping your milk for someone else to feed baby with a bottle.
"If your baby isn't feeding very well or not having enough wet nappies a day then you should see your midwife or GP.
What should you do if your baby is showing signs of COVID symptoms?
If your baby is showing any signs of trouble with his or her breathing, a change in colour to their skin specifically blue around the mouth, or if your baby is less active, alert or is floppy to hold then you should call 999.
Meet the expert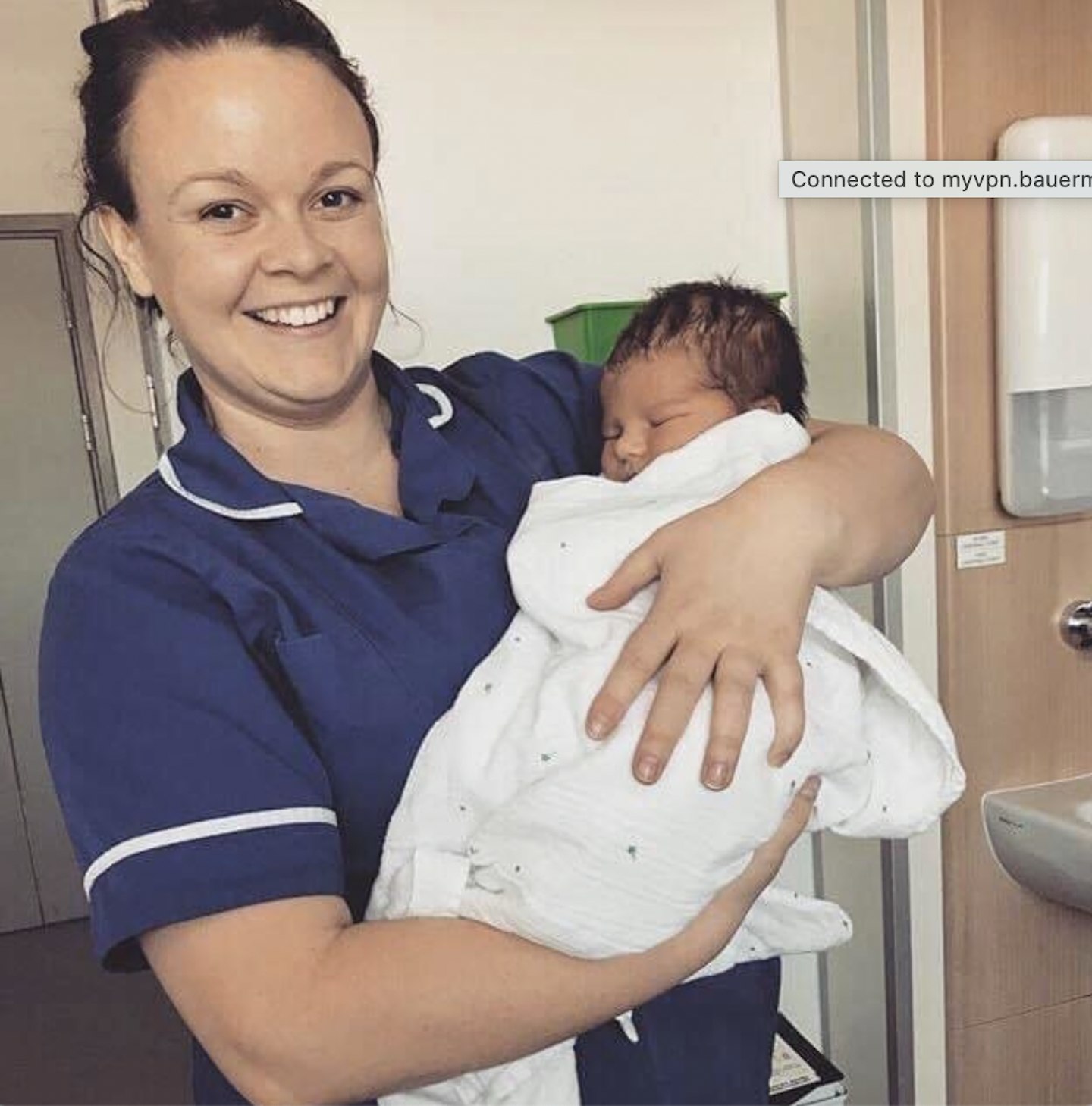 ​​Beth Kitt is an NHS Midwife who works on the frontline delivering babies and is also the founder of pre and post natal online courses, The Bump to Baby Chapter. Beth is a self-confessed birth nerd whose interests lie within pre-natal, post-natal and hypnobirthing and has worked as a midwife for eight years. Beth has four children which has given her the ability to experience all different types of pregnancy, both straight forward and difficult.
Popular articles to read next
Fertility, coronavirus and vaccination: your questions answered