Your little one's health and wellbeing are no doubt of utmost importance to you and if you've heard of baby probiotics, you may be wondering if and how they could benefit your child. With the help of Paediatric dietician Lucy Upton, in this article we delve into the science and benefits of probiotics for kids, shedding light on how they can positively impact your child.
What are probiotics?
"Probiotics are live bacteria (or yeast) that, when given in the right amounts can have health benefits for the taker (aka us!). They are often described as 'good' bacteria," explains paediatric dietitian Lucy Upton.
"The term probiotics usually refers to dietary type supplements, but it's also worth knowing that you will hear the term 'probiotic' also used to describe certain foods (typically cultured or fermented) that naturally contain microorganisms e.g. yoghurt, kefir, sauerkraut."
Are probiotics safe for babies?
Probiotics are generally considered to be safe for healthy individuals, including babies. "You should seek advice from your doctor if your child has a specific illness, or is receiving any treatment, that compromises their immune system," says Lucy.
"You can find out if the probiotic you're interested in is on the European QPS list (Qualified Presumption of Safety) easily online or by contacting the manufacturer. This safety risk assessment is performed by the European Food Safety Authority's scientific panels."
How can probiotics help babies?
"The potential benefits of probiotics are now widely reported but, when you look at the scientific evidence there are currently only a handful of probiotic strains currently shown to have benefits for babies and children," Lucy warns. "These are specifically related to certain conditions, and different bacteria have different uses and benefits."
Conditions with a good evidence base for the use of probiotics include:
• If your baby has colic
• If you want to help prevent or minimise antibiotic-associated diarrhoea
• If your baby has acute gastroenteritis
"There is also evidence to suggest benefits for babies and children who experience constipation and abdominal pain.
It's important to know probiotics are not all the same - in fact far from it! The benefits of probiotics are closely related to;"
• Specific type of bacteria ( called 'strain specificity')
• Dose (amount given - there needs to be a good enough amount to reach the gut and grow - we call this colony forming units 'CFUs')
• Ability of the live bacteria to reach the gut alive
• Composition of the probiotic overall
What are the side effects?
There are typically minimal or no side effects experienced from probiotics.
"A small number of babies or children may experience a short-term change in their bowel habits or increased wind depending on the product. Parents may choose to discuss using probiotics with their health professional e.g. Doctor or Dietitian beforehand," Lucy recommends.
"If your child experiences any persisting abdominal pain, diarrhoea, vomiting, nausea or other symptoms of concern, it would always be recommended to stop giving the probiotic being offered."
What are the different types of probiotics?
Probiotics for babies often come in drop or sachet form. As mentioned above, finding the right strain of bacteria for the right condition is key - there is no point in just picking one at random.
"Below you'll find the need-to-know bacteria (they have very scientific-sounding names!) that you need to look out for relating to each condition mentioned above."
Infant Colic - Limosilactobacillus reuteri DSM 17938
Treatment of diarrhoea - Lactobacillus rhamnosus GG, L. reuteri DSM 17938, Saccharomyces boulardii
Antibiotic-associated diarrhoea - Lactobacillus rhamnosus GG, L. reuteri DSM 17938, Saccharomyces boulardii and Bifidobacterium breve M-16V
Baby probiotics to buy
Description
These baby drops are a safe and easy-to-use probiotic that is suitable from newborn and balances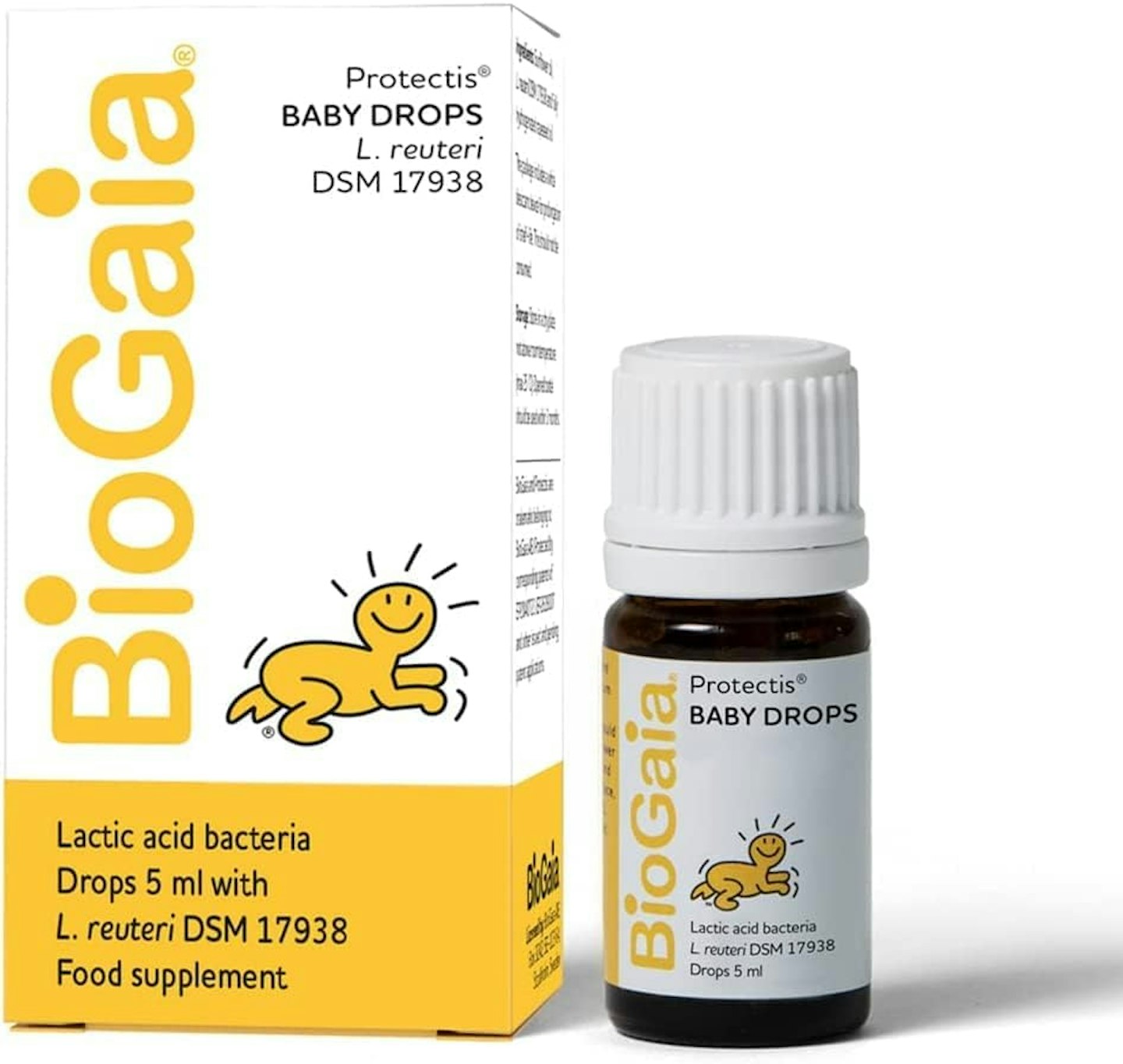 Description
Formulated to be gentle enough to be used from birth, Optibac Probiotics Baby Drops are vegan,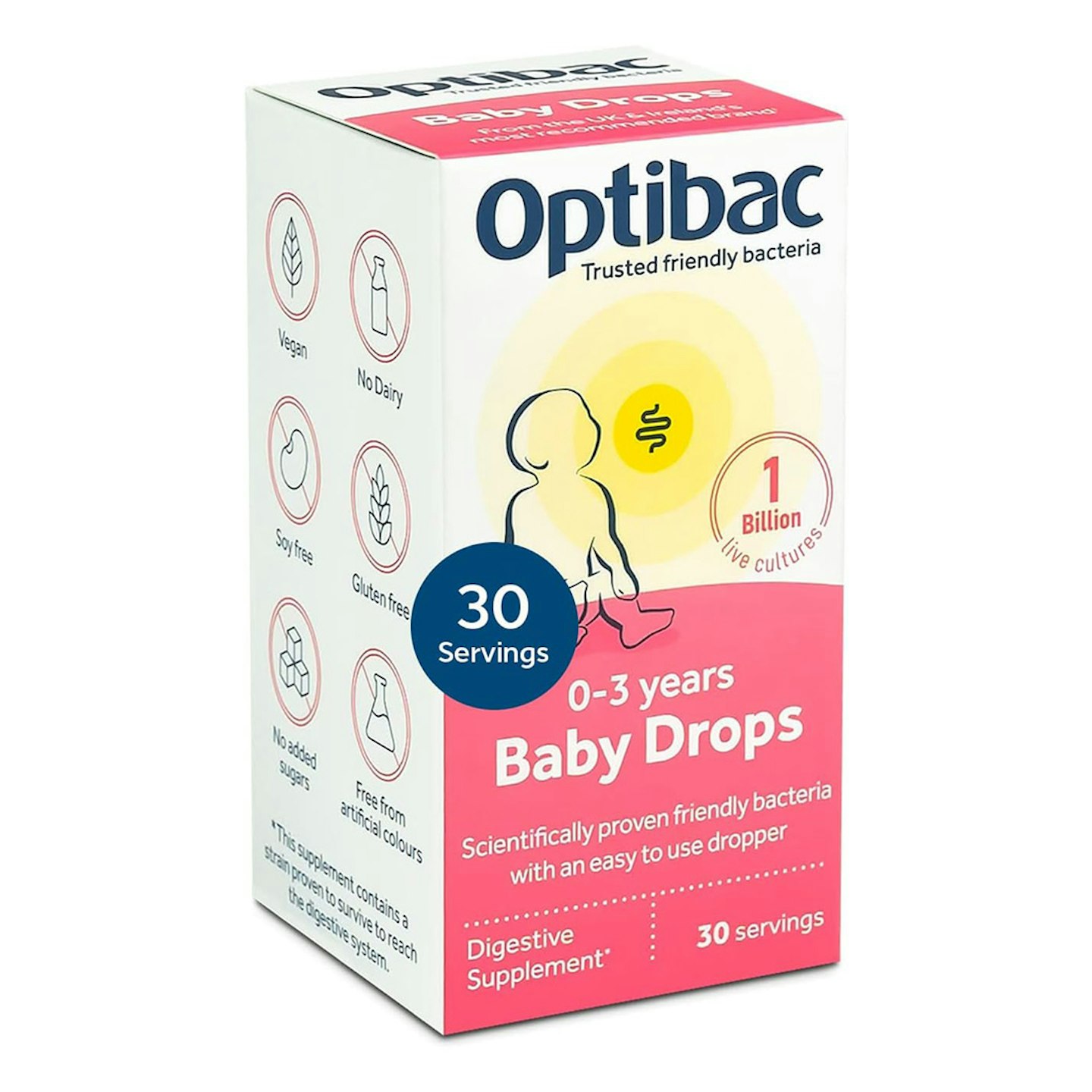 Description
These flavourless Halibaby Live Culture Drops provide some natural and good bacteria to balance
Description
Clinically researched to help colicky babies, these drops from Baba West improve the development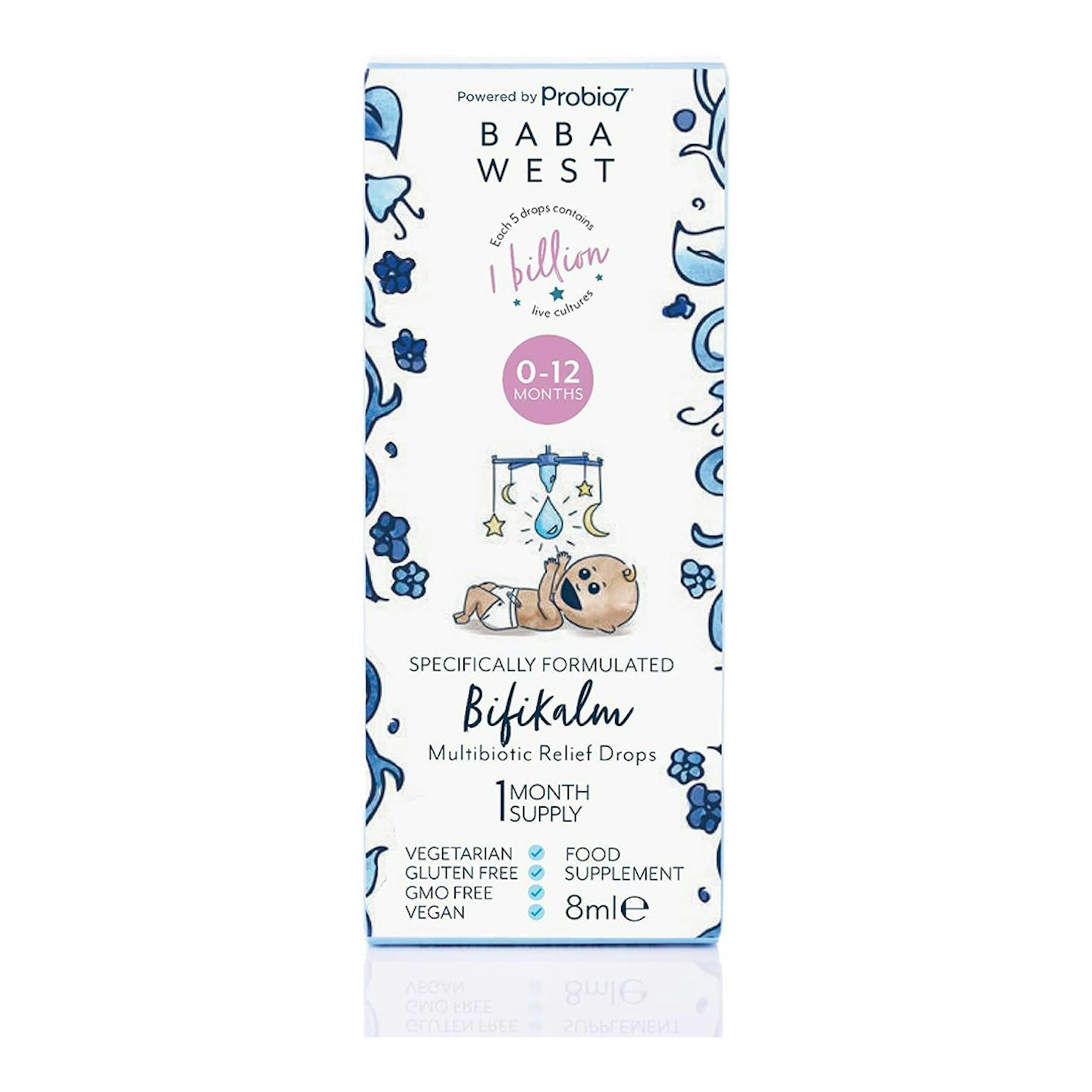 Description
These easy-to-use drops help maintain your baby's natural gut flora and can be given directly to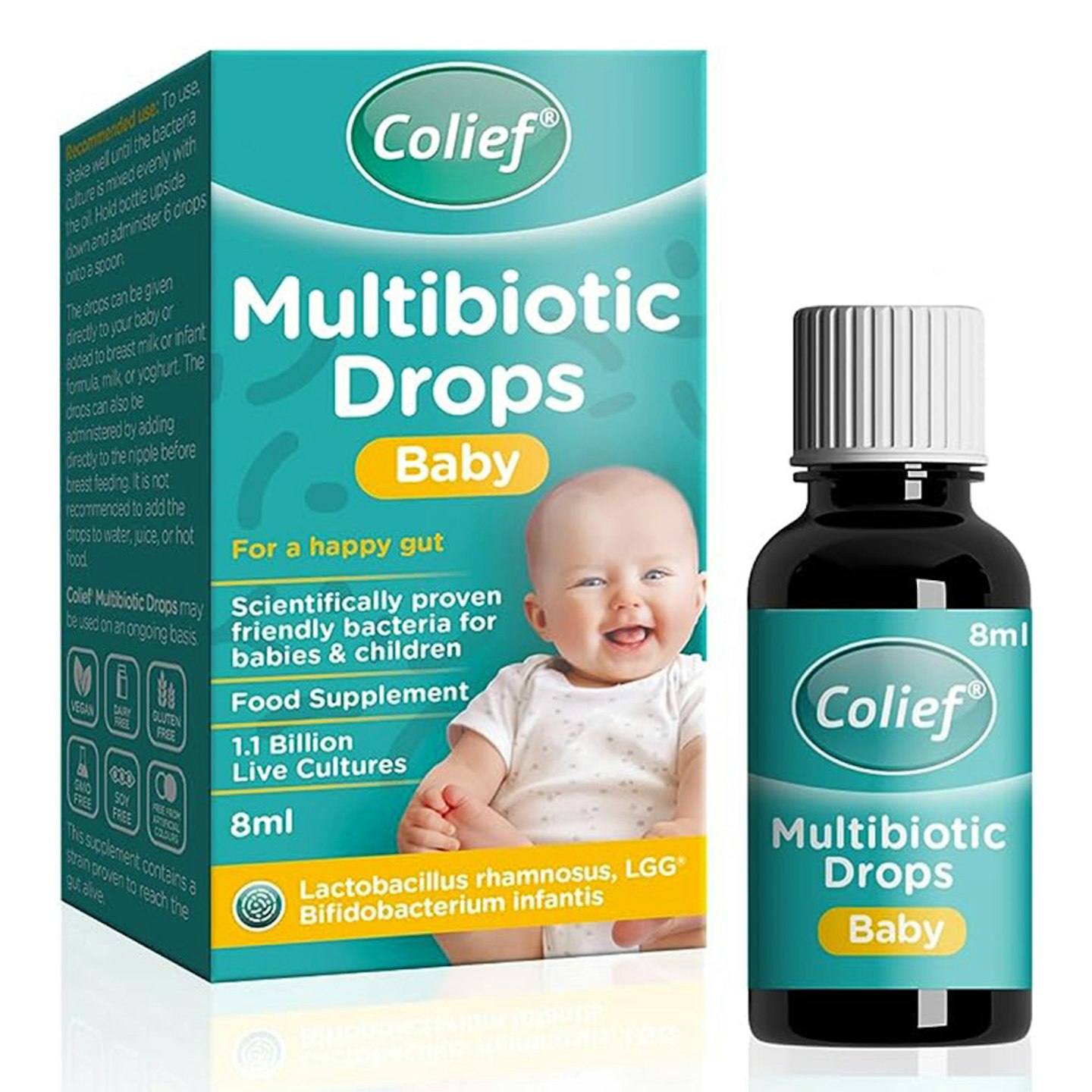 About the expert
Paediatric dietitian Lucy Upton is a spokesperson for BioGaia and is passionate about helping all children and their families achieve happiness and health with food and nutrition. Lucy's knowledge of front-line dietetics and nutrition after over 10 years in the NHS helps to bring experienced, honest and pragmatic advice when supporting families and those interested in infant, child and adult probiotics and nutrition.