He may not be a trained chef but actor, presenter and MasterChef finalist Joe Swash has always loved cooking.
"It's something my mum always drummed into me as a kid. You know, you've got to learn how to cook, you've got to learn how to clean your clothes, to make yourself look presentable. So I always cooked and then when I had my first son, Harry, I was only 25. I cooked for Harry from scratch and always took a lot of pride in it," Joe tells us from his home in Essex. From there, his family quickly grew to include his wife Stacey Solomon, her two sons Zach and Leighton and the couple's two young children, Rex and Rose.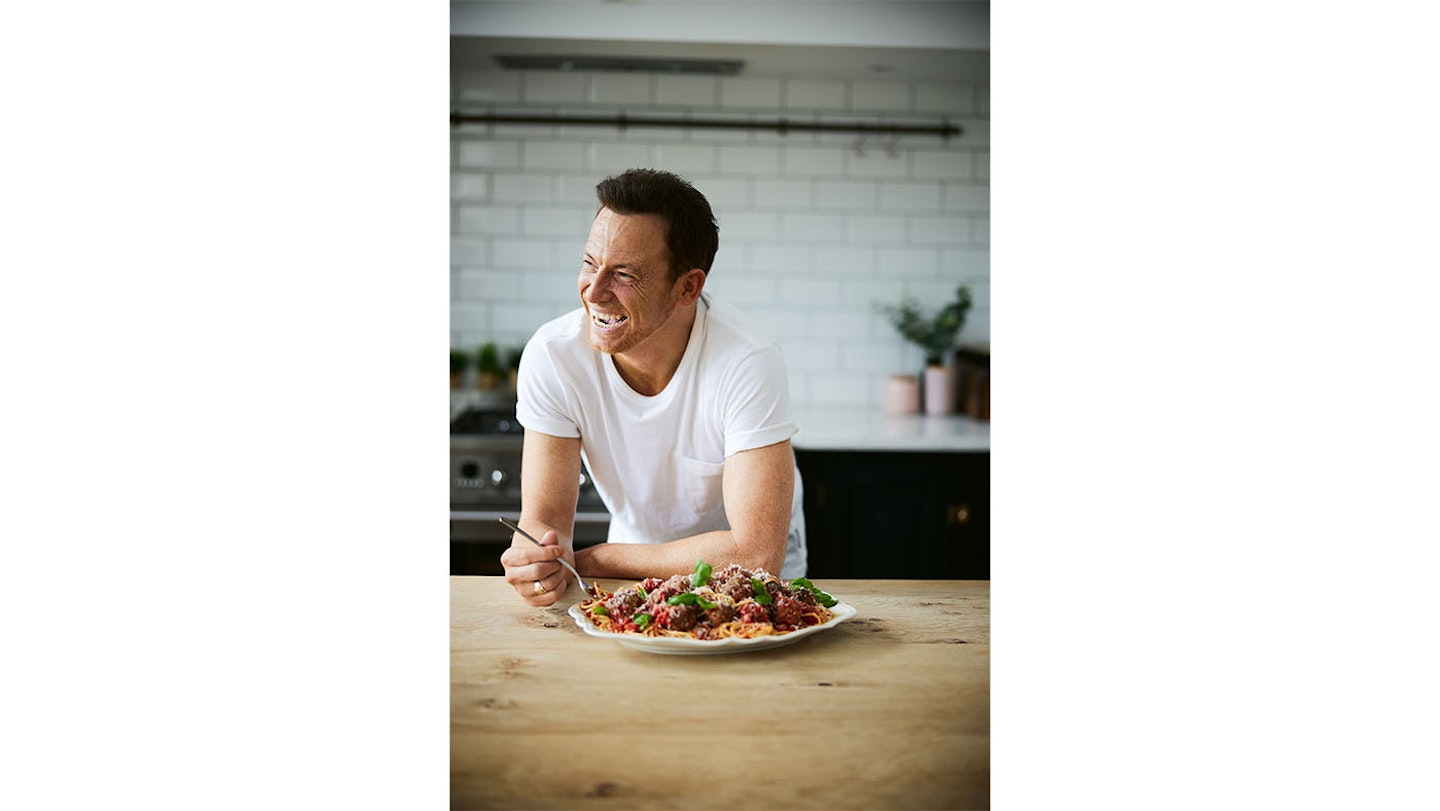 "And then I did MasterChef, which sort of opened my eyes to everything and gave me so much confidence in the kitchen that it lit a bit of a fire in my belly. And I've been cooking pretty much ever since, constantly trying to come up with different recipes and stuff. It's a bit of an obsession," he admits.
Joe's debut cookbook, Joe's Kitchen hit shelves earlier in the month, "filled with family favourites to take you from breakfast to dinner on weekdays, weekends and for special occasions." The recipes are simple, straightforward and guaranteed crowd-pleasers including the likes of Eggs Benedict, Steak and Mushroom Pie and surprisingly simple showstoppers like Seafood Paella and White Chocolate Soufflés. Does Joe have a current favourite from the book?
"I go through stages," he says thoughtfully. "At the moment, my kids are loving my katsu chicken. I think one of them went to Wagamama's with his mates recently and we've been cooking it and yeah, they love it."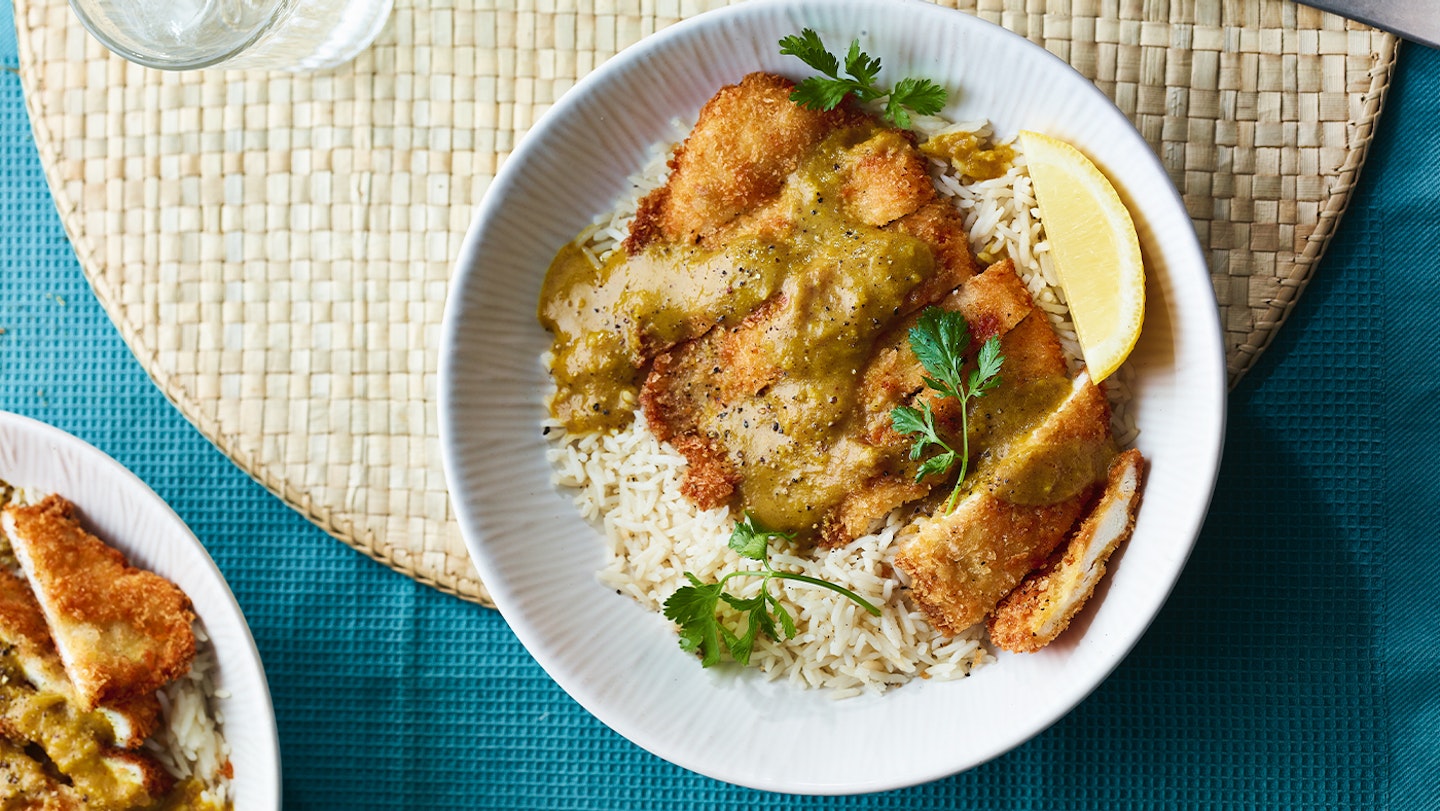 As well as his tasty recipes, Joe opens up about a lot of personal parts of his life including the death of his father, his time in Eastenders and finding love with Stacey.
"I wanted people to know a little bit more about me through my cooking, and what led me to who I am now," he explains. "I didn't think it was the right time to do a biography and I really wanted to do a cookbook so I tried to integrate the two and tell my story through food."
"Cooking for me is a real labour of love. I love the process and doing it for my family and that has shaped the way I cook and how important I feel sitting down and having dinner together is."
It's clear that like for many of us, family really is everything to Joe and that cooking is a sentimental experience for him as a result.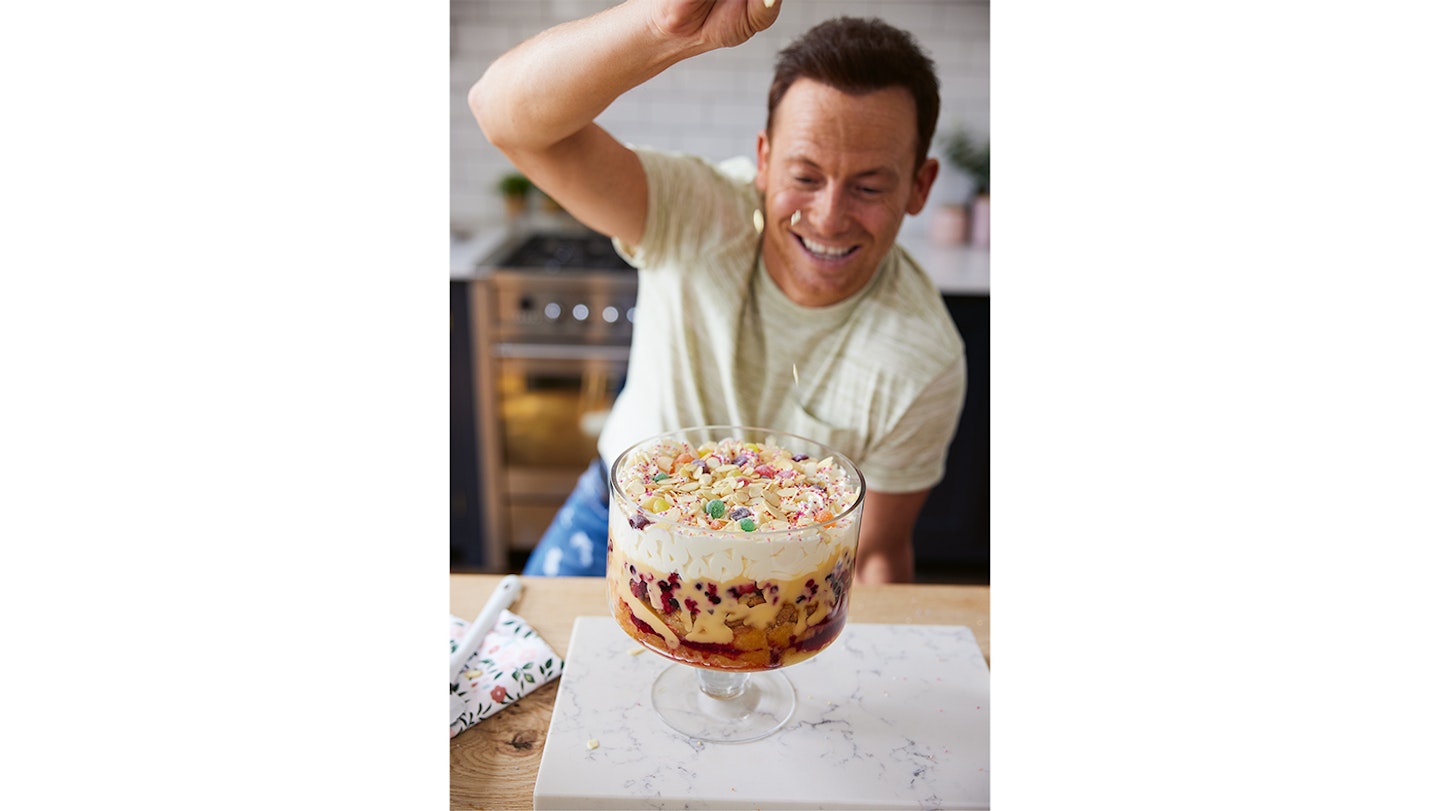 "It's something that brings back lots of fond memories from when I was a kid. All my fondest memories are of me and my mum and my dad and my sisters, in the house on a Sunday, my mum cooking and Dad playing with us lot and then having dinner," he remembers. "It's something that I've always craved ever since I lost it. And I always feel it's so important for my kids, that they get that feeling as well because that family time is so important."
While Joe clearly spends a lot of time in the kitchen, there's one recipe he simply can't master. "Stacey's from a Jewish background and she does a mean chicken soup. I've never tasted anything like it. I've tried to make it, she's sat me down and talked me through it step by step but just can't get right. It must be something that she inherited," he says.
Joe's book is full of recipes for all the family to enjoy but how did he find tackling the weaning stage with his one-year-old daughter Rose?
"Rose was on the breast for about five, six months and then as soon as she came off, she just wouldn't take to the bottle. She wouldn't drink milk at all. We tried everything but she just wasn't interested," he explains. "So we got Rose on the food quite early and would mix a lot of milk in with her food that she wasn't having in the bottle. But she loves her food. I'm watching her now she's just at her happiest when she's eating, so we're quite lucky."
Rex meanwhile, needs to be sat down at the table with everyone. "He needs to be seeing everyone doing the same thing and that he's not missing out. Otherwise, he gets real good FOMO and thinks he's missing out on fun."
In his time as a father and a cook, Joe has picked up a number of handy tips which he shares in the book. His number one is surprisingly simple.
"It's just a basic one. When Rose is starving hungry and she's screaming her head off and the food's too hot for her, I always just plonk an ice cube in it and it cools it down straight away. Sometimes you sit there for 10, 20 minutes blowing the food so yeah, just have an ice cube ready and chuck it in," he recommends.
Images credit: Dan Jones
Publisher: Pavilion Books