Advertisement feature
The multi award-winning Childs Farm baby range is formulated for newborns and babies using natural and naturally derived, soothing and sustainably sourced ingredients. Dermatologist and paediatrician approved as suitable for all skin types including dry, sensitive and eczema-prone skin.
The Childs Farm baby range has been created with routine in mind, starting with a warm bubble bath and gently cleansing the skin with the baby wash, finishing with a relaxing massage using either the moisturiser or the coconut massage oil to leave your little one's delicate skin feeling nourished and hydrated.
We put the range into the Tried & Tested hot seat, read on to find out what our parent testers thought!
What did you like about the Childs Farm baby range?
Lucy: I liked the packaging I thought it was very neutral and looks nice especially in the bathroom. I love the range of scents you get in the bath time range.
Danni: I loved the scent of the bubble bath and I noticed how much longer the bubbles lasted compared to a supermarket product we had recently been using. The baby oil is perfect to use for baby massage and it smells absolutely divine. An added bonus was that it really cleared up a couple of dry patches on my knuckles.
Rebecca: I liked the overall feel and texture of the products. They didn't leave my skin feeling oily or sticky from applying and they applied evenly. I myself suffer from allergies and the cream my child is prescribed I'm unable to apply without gloves, I also have to ensure I wear the gloves after until it soaks in. The Childs Farm range we tested on myself aswell and I didn't react so it was not only less stressful for myself but also made my life easier.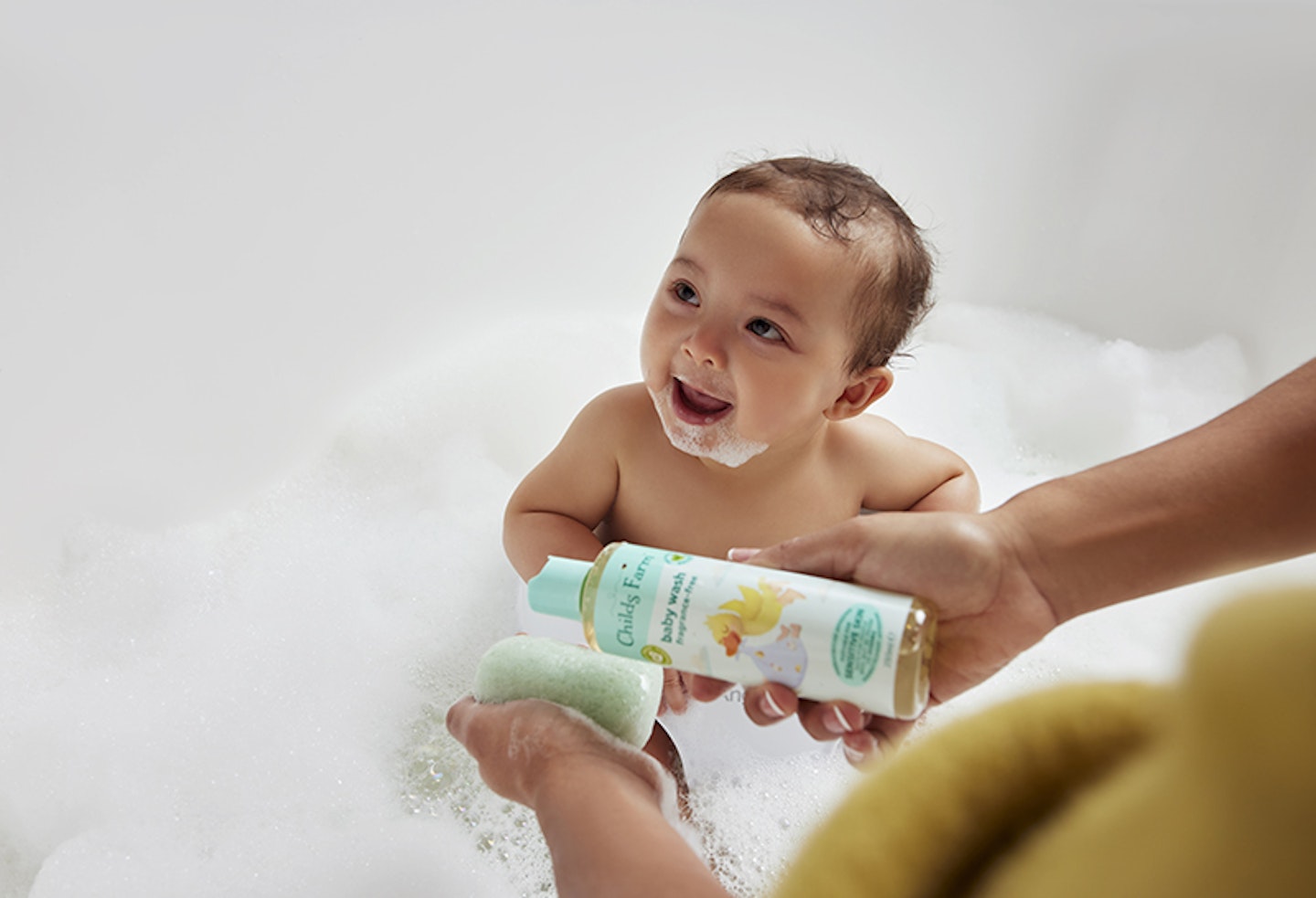 What is your favourite product from the range?
Jonelle: Bubble bath - every child wants bubbles in their bath and to know it's good for their skin to is a win. I also thought the coconut oil was a real luxury, it has a lovely smell, an easy spray bottle and left no residue.
Lauren: I liked the moisturiser, it was a nice texture and not greasy like other baby moisturisers we have used in the past.
Danni: It's hard to decide because I love the whole range, but the baby oil probably comes out on top for me. I love coconut scented products anyway and it is perfect for massaging my baby between his bath and bedtime. It gave me a good reason to try out some of the massage techniques I have learnt which was a really lovely little bonding exercise.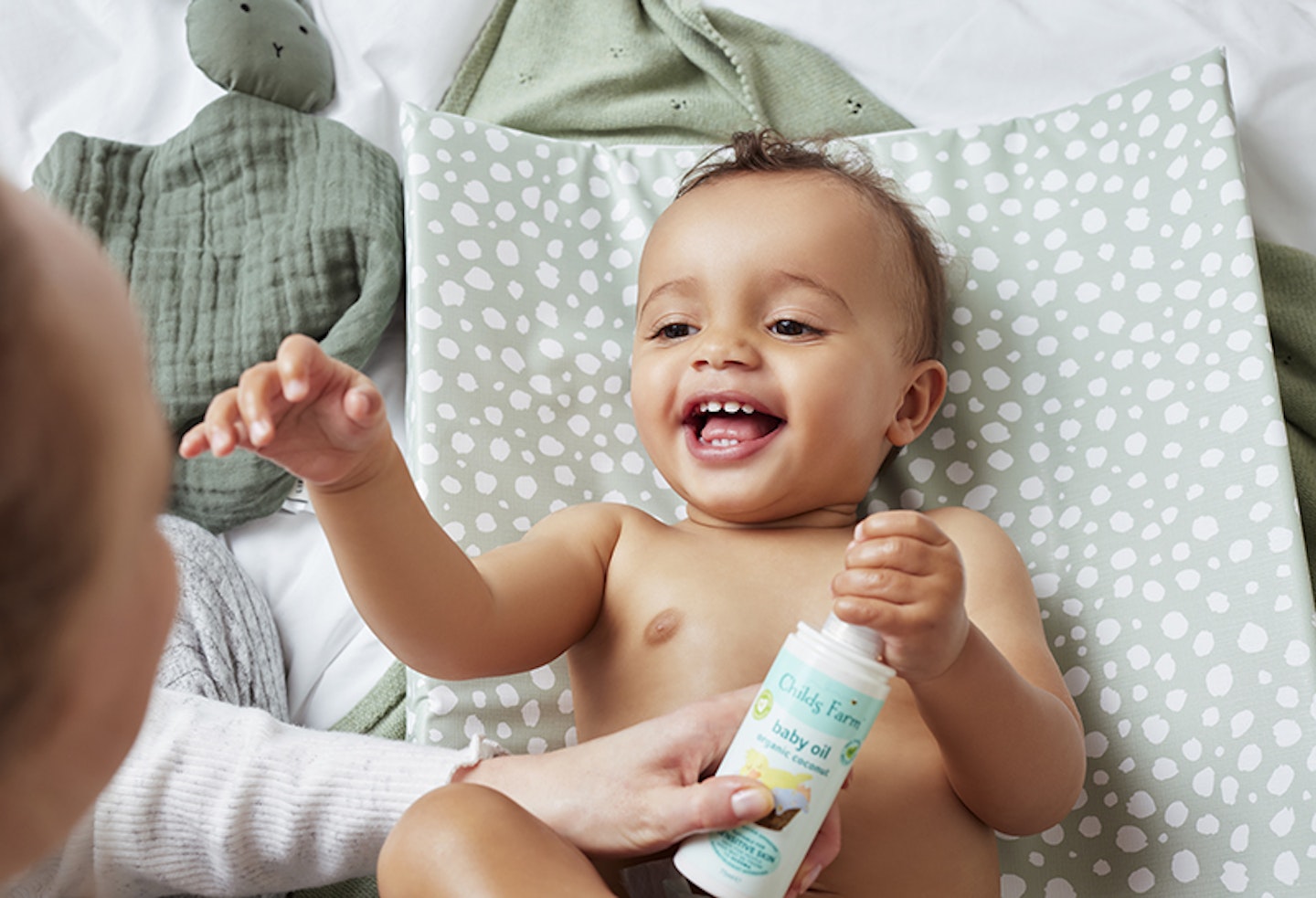 Did you see a difference in your child's skin after using the products?
Rebecca: Yes my child's skin has become a lot smoother and also his more severe patches of eczema have cleared, without the harsh steroid creams we are sometimes prescribed.
Charlotte: My baby hasn't suffered from dry skin before so I am always cautious when using products to choose something gentle so as not to cause any dryness or sensitivity. This range of products kept my babies skin beautifully soft and hydrated with no irritation so I will definitely continue to use it.
Sophie: No major difference but no issues which was great as in the past we have had skin flare ups from other brands. Our daughter has sensitive skin and we didn't have any issues. The brand is fun and has a good range for all skin types.
How did the range compare to other skincare products you have used before?
Lucy: I found the baby moisturiser very light, not oily, and it comes out the perfect consistency. There's so much more choice in scents for the bath range.
Tyler: Before using the Childs Farm products, we used products from another large baby company, which I found dried out our daughter's skin and her hair. After the switch to Childs Farm we immediately saw a difference, and I can honestly say I would never go back to that brand again! The Childs Farm products last longer, smell better and are also kinder on skin.
Charlotte: They are all very easy to use. The baby oil in a spray bottle is very user friendly. I have used coconut oil in the past which has come in a pot but the spray is much easier to apply. I prefer the nappy cream in a tube as well as it is less messy than in a pot. The moisturiser absorbs into the skin nicely without feeling greasy like some others do.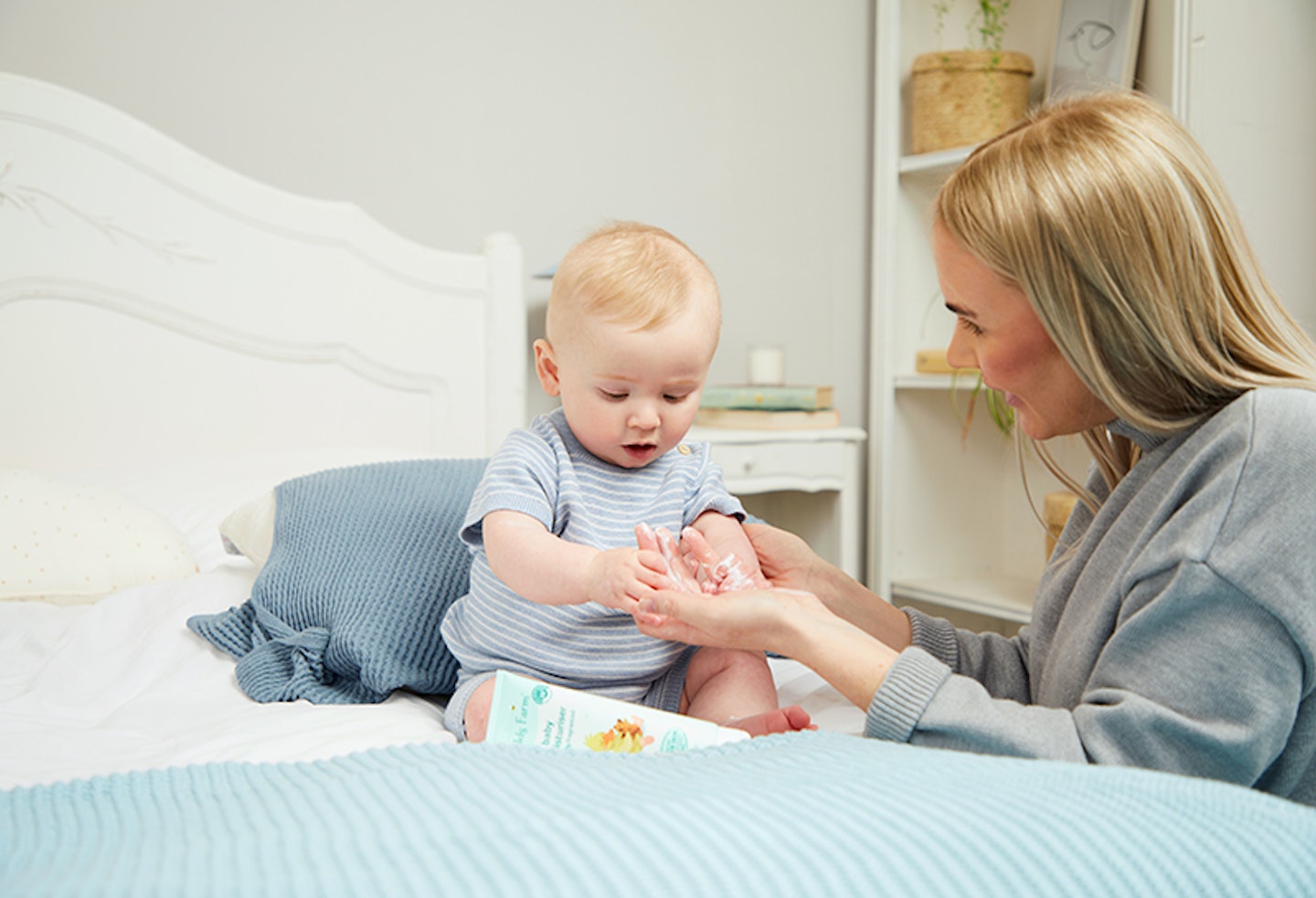 Would you recommend this range of products to other parents and why?
Tyler: I would 100% recommend the Childs Farm products to other parents as it smells so lovely and it's great for your child's skin even on sensitive skin. Also the bottles are made from 100% prevented ocean plastic, which I really like as I know it's helping the planet.
Kayleigh: Yes, they are really lovely products to use and there's a wide range to choose from. It feels gentle, smells lovely without being too intense and applies really well. A little product goes far too.
Jonelle: Yes definitely due to the natural ingredients as a child is highly unlikely to have any reaction and it is so gentle on delicate newborn skin. The moisturiser and oil are a lovely way to bond with newborns through massage too.
Find out more about the Childs Farm baby range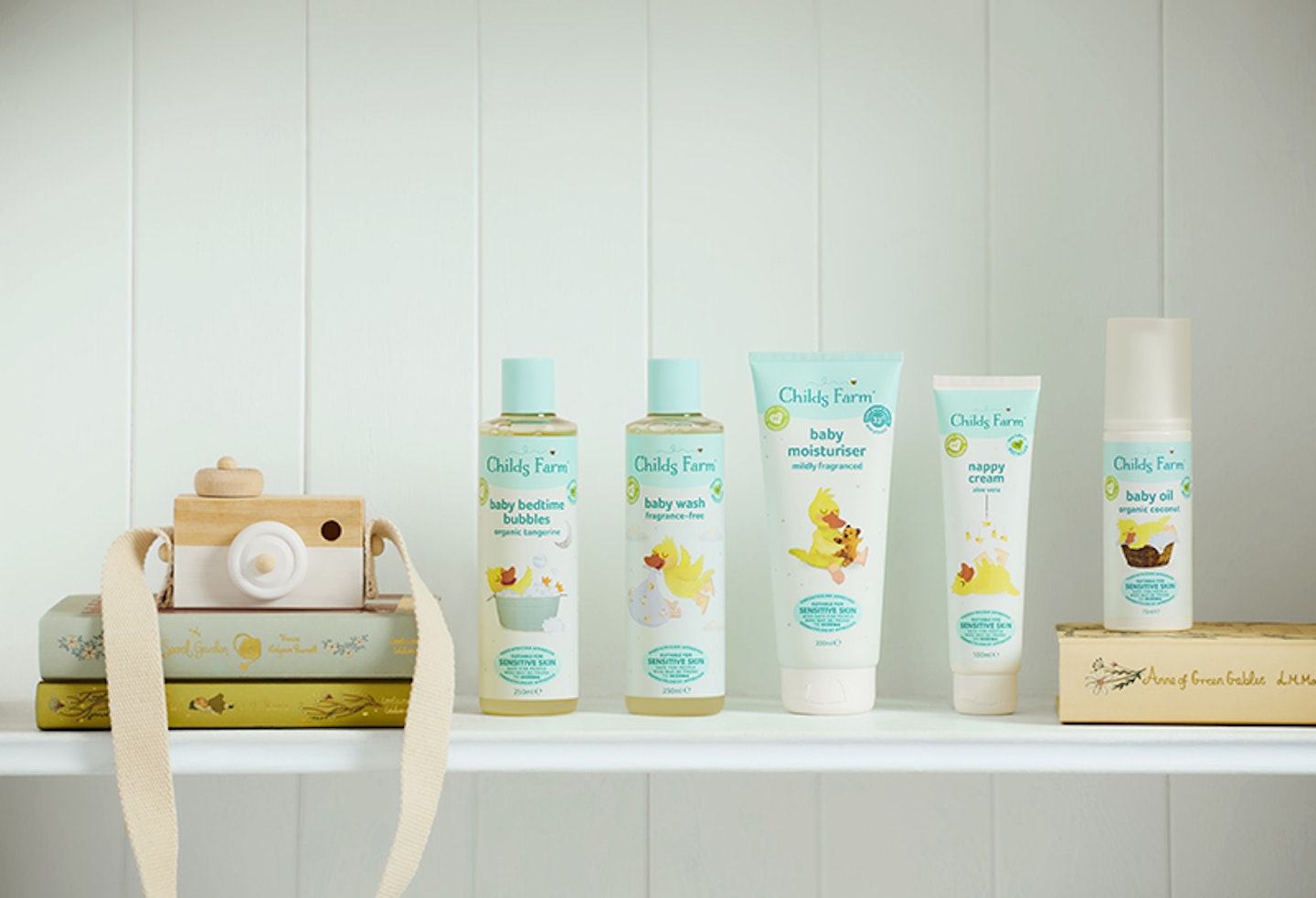 Baby moisturiser, RRP £4.50
Childs Farm's mildly fragranced baby moisturiser is lovingly made with 98% natural origin ingredients to gently nourish and moisturise your baby's precious skin. Formulated with shea and cocoa butter, it will leave your baby's skin feeling soothed and hydrated.
Baby Bedtime Bubbles Organic Tangerine, RRP £4.50
Childs Farm's award-winning baby bubble bath creates long-lasting bubbles for your little one to splash around in, while the fresh tangerine fills the room. Suitable for newborn and upwards, this gentle bubble bath is lovingly made using natural and gentle cleansers and is dermatologist and paediatrican approved.
Baby Wash Fragrance-Free, RRP £4.50
This fragrance-free baby wash is suitable from newborn and upwards and is here to gently cleanse skin. Created for all skin types, including sensitive skin, Childs Farm baby body wash uses natural corn and coconut derived cleansers and natural origin plant glycerin to leave skin feeling moisturised and nourished.
Nappy cream Fragrance Free, RRP £4
Childs Farm's award-winning nappy cream is lovingly made with 99% natural origin ingredients to care for your baby's precious skin. This light but nourishing formula uses natural shea butter with soothing aloe vera to leave bottoms feeling hydrated and protected.
Baby Oil Organic Coconut, £8.50
This baby oil is made with a rich blend of grape seed, baobab seed and organic coconut oils to moisturise sensitive skin. The light absorbent formula glides over delicate skin leaving it moisturised, and the subtle coconut fragrance is perfect for that after bath massage.