With all of the incubators, tubes and medical staff, neonatal units can be a bit overwhelming.
Whether your baby is being looked after in a neonatal unit because they were born prematurely, had a medical condition diagnosed before birth or just requires some extra special care, it's important to remember your little one is in the safest place they can be. Neonatal units (NNU), or special care baby units (SCBU) as they're sometimes called, provide around the clock care for your baby, giving them the best start in life possible. 
Don't get confused by the jargon used by health professionals when talking about your baby's care – there are different units that your baby may be admitted to depending on their condition.
Here's what to expect if your baby is staying in a neonatal unit...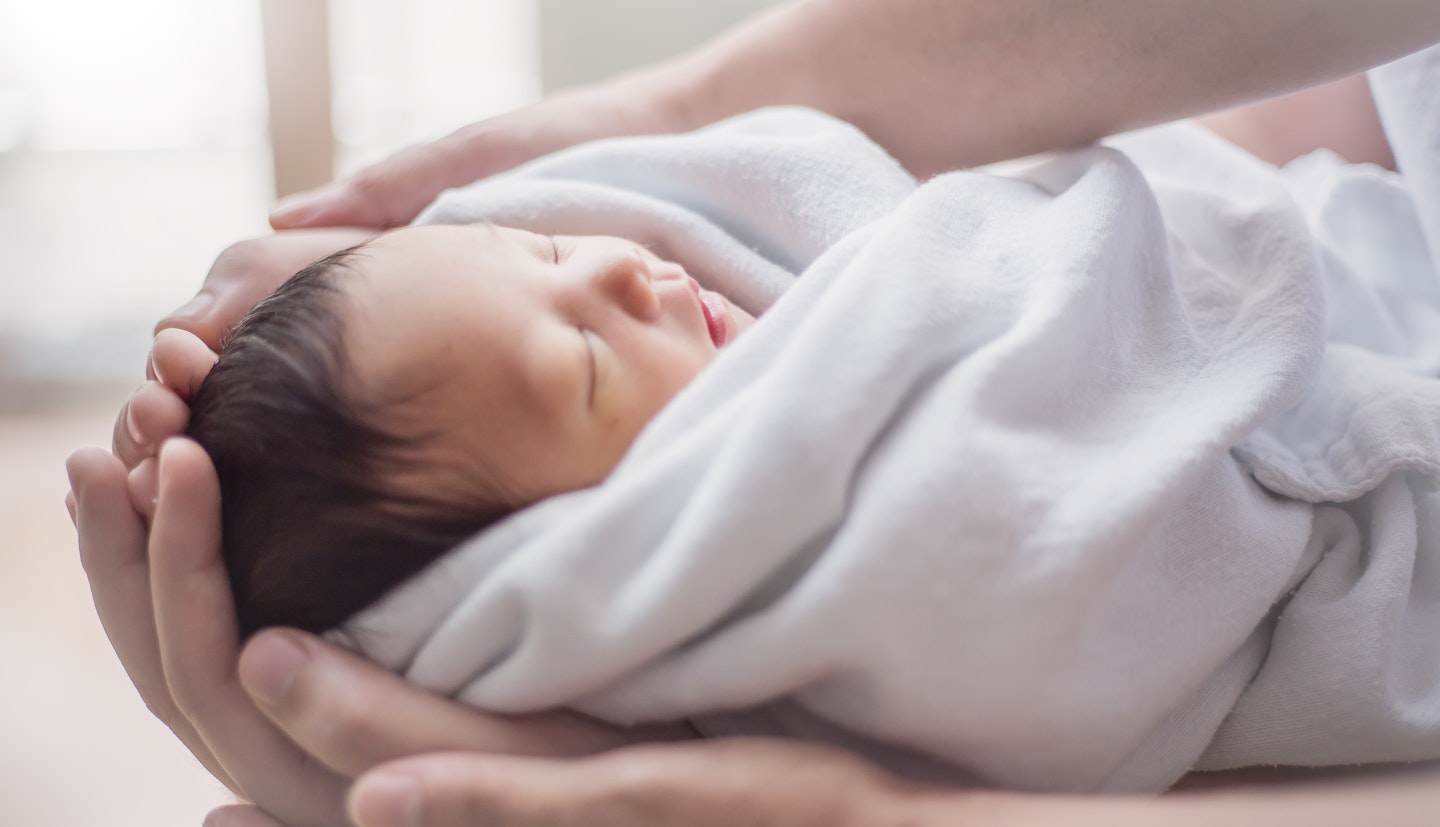 What are Neonatal units?
The neonatal unit of a hospital provides round the clock care for babies in need of specialist treatment after birth. You might find premature babies (born before 37 weeks) on the unit or babies born at full-term but with medical complications. It is a myth that neonatal units are only forpremature babies– in fact, around 60 per cent of babies admitted to the neonatal unit are born at full-term, Debbie Bezalel, Head of Services at charity Blissexplains.
How many neonatal units in the UK?
There are currently just under 200 neonatal units in the country. Different units provide different levels of specialist care and are named accordingly. The Special Care Baby Unit (SCBU) is a low-dependency unit, usually providing care for babies born after 32 weeks gestation that do not need intensive care. Babies on SCBUs may need time to simply 'feed and grow' to reach a healthy weight or receive low-risk medical treatment. The Local Neonatal Unit (LNU) provides a higher level of medical care, usually for babies born between 28 to 32 weeks gestation. Babies on LNUs are likely to receive oxygen support to assist their breathing or short-term intensive care.
The Neonatal Intensive Care Unit (NICU) provides the highest level of specialist care. The babies found on the NICU are usually born before 28 weeks or became extremely poorly after birth. Some babies on the NICU will require surgery or very specialist medical attention.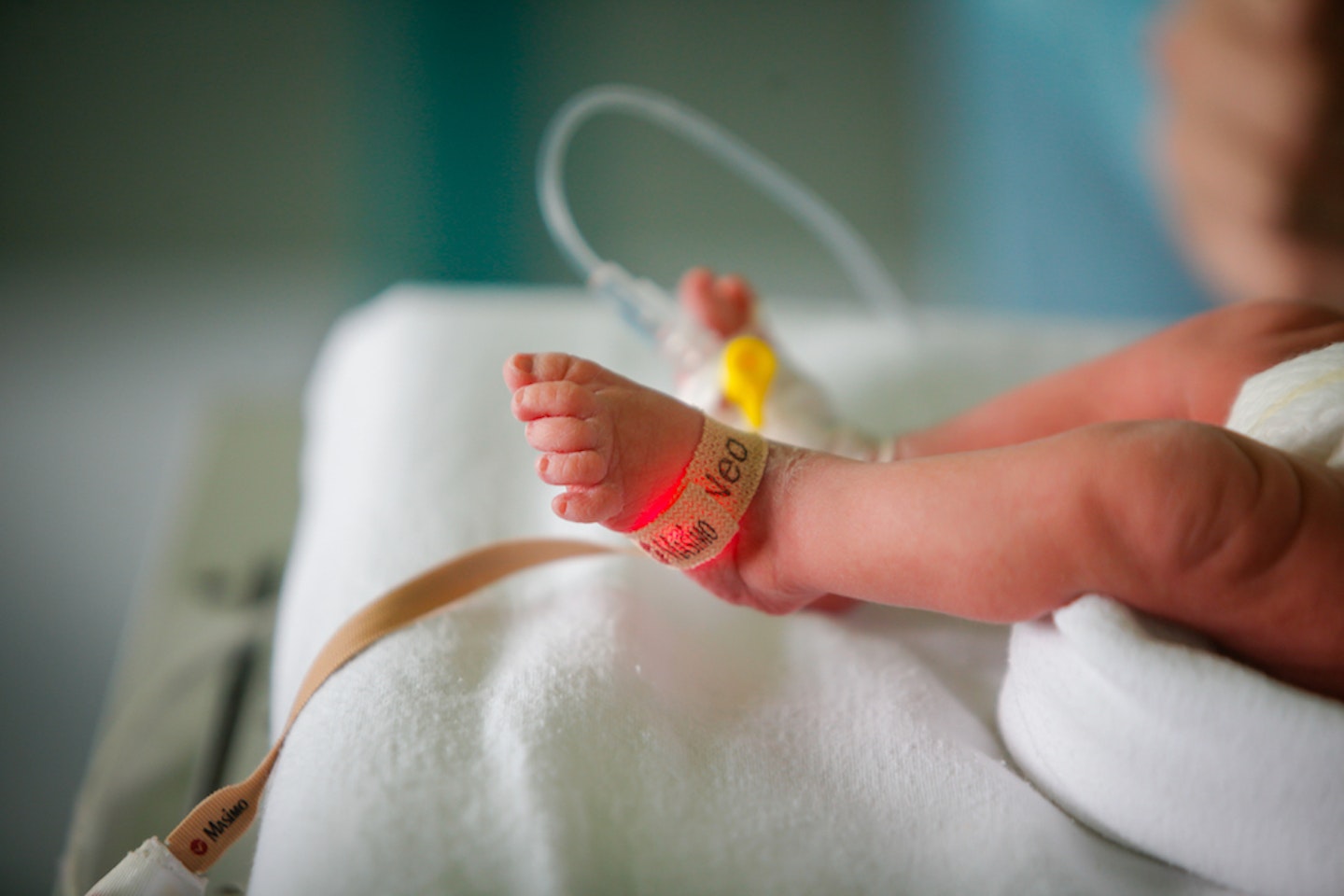 What percentage of babies go to the neonatal unit?
More than 100,000 babies will spend time in the neonatal unit every year in the UK. This works out to around one in eight babies needing specialist care.
What does it mean if my baby stays in one?
Often, the cause of premature birth or a medical condition will never be known. This can be distressing for mothers who sometimes feel guilty. It is important to know that you are not to blame and that the medical professionals will do everything they can to take care of you and your baby.
Be sure to speak with the medical team to make sure you understand everything that is happening with your baby and don't be afraid to ask again if there's something you didn't understand. Bliss provides access to information about neonatal care and support on the Bliss website, which should help you feel empowered with the knowledge you need about your baby.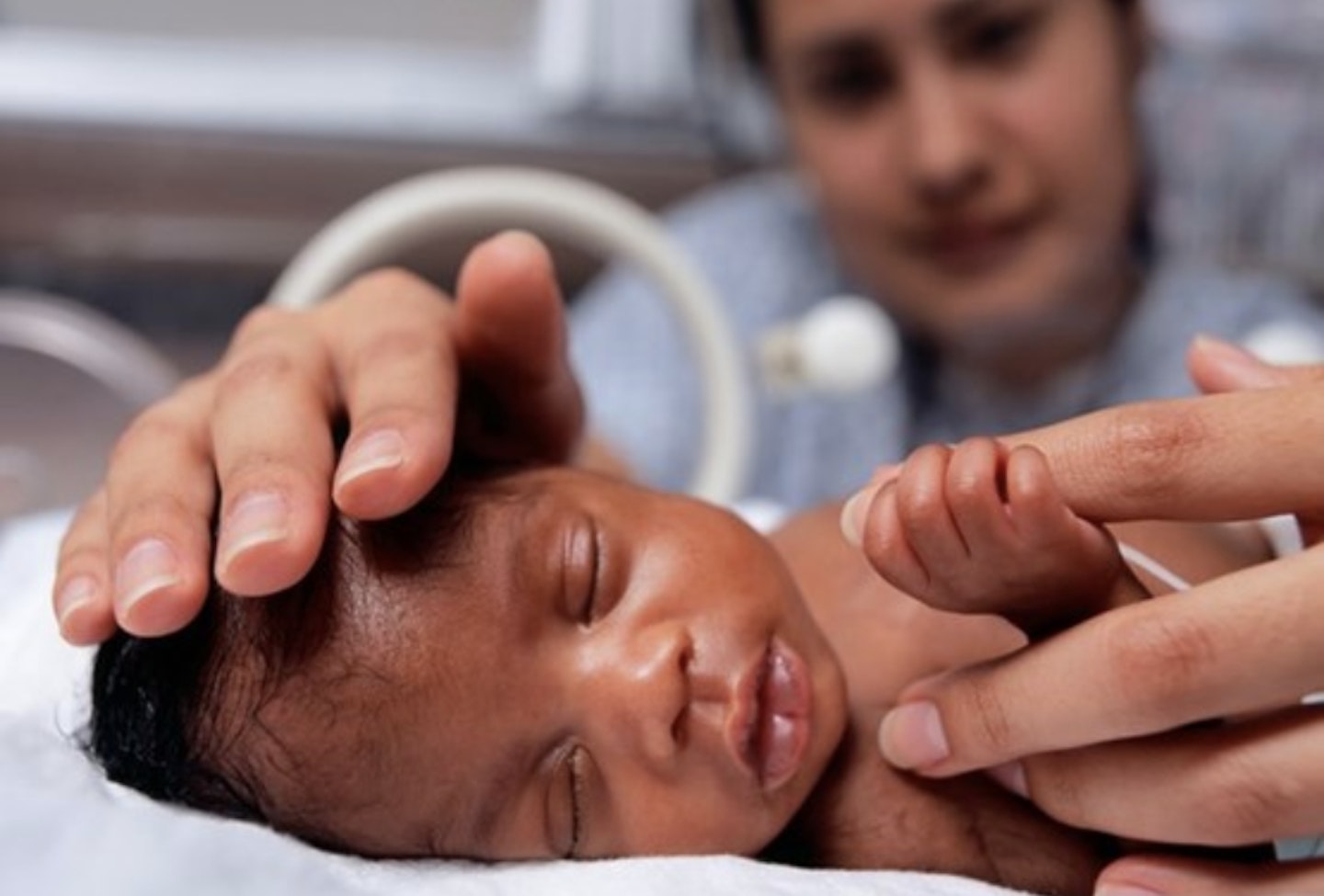 What should I expect at a neonatal unit?
Arriving on the neonatal unit for the first time can be extremely overwhelming. Parents tell us all the time that the machines, alarms and equipment can be terrifying at first. If you feel scared, remember that this feeling is normal and speak to loved ones and staff members to help ease your concerns.
When your baby first arrives on a neonatal unit, one of the members of staff should show you around and tell you about the care your baby is receiving. They will also explain more about the hospital's routines and policy which vary between units.
The neonatal unit should be a quiet environment with low-level lighting. Research shows that this calm environment is best for a baby's growth and development.
It can be difficult to see healthcare professionals taking care of your baby. This is why Bliss promotes family-centred care to help parents feel properly involved in the care of their children. There are lots of things you can do to become involved in your baby's care which will help you to bond with them. Talk to a nurse and ask them what cares you are allowed to do yourself – you'll be surprised about just how involved you can be. Remember – you are the parent and your baby will be comforted by your voice, smell and touch. No one can take that away from you.
How long can babies stay in neonatal units?
The length of stay on a neonatal unit varies and is determined by the medical condition rather than how prematurely a baby has arrived if that's what's happened. The average length of stay in England and Wales is only eight days, but many babies spend weeks or even months in neonatal care. In 2016, babies born before 28 weeks spent an average of 92 on a neonatal unit.
It is extremely important to speak directly to medical staff about your baby's care although it is very difficult to predict how long your neonatal journey will last.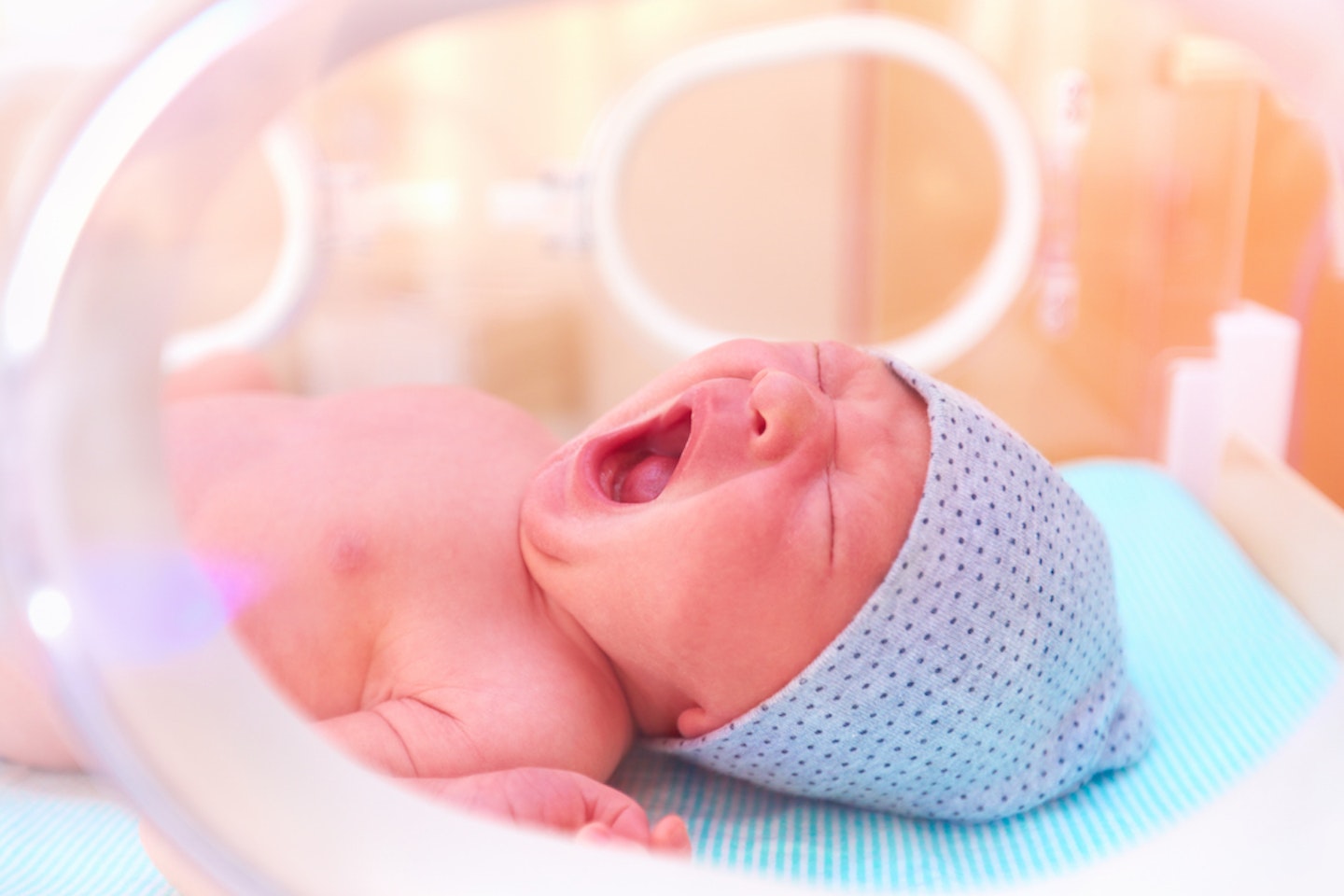 What are the visiting times?
You should be able to visit your baby 24 hours a day, allowing you to spend as much time as possible bonding with your newborn and helping to care for him. Your baby's unit may even have a place that you can sleep. 
'Unfortunately, very few units have enough rooms for all parents to stay all of the time,' explains Sara Watkin, consultant neonatologist at University College London Hospitals NHS Foundation Trust. Priorities are usually parents of a very sick baby, mothers who are establishing breastfeeding and rooms for both parents to stay with their baby just before their baby is ready to go home.
If your baby's up to it, you can even express breast milk for the nurses to give to him. 'To begin with, you'll only get a few drops of colostrum,' says Sara. 'These few drops of milk are very precious for your baby and the unit's staff will either rub it inside his mouth so he begins to recognise you or give it to him through a special tube which goes in through the nose or mouth.'
However, there are rules for visitors aside from you and your partner.
'Most neonatal units have strict rules about the number and type of other visitors – especially during winter,' Sara says. 'This is because many babies on a neonatal unit, especially those born prematurely, could become very poorly if they catch an infection and we want to protect them as much as we possibly can.'
What support will you be offered?
Having a preterm or unwell baby can be expensive and many neonatal units recognise this and help out where they can. 'Often hospitals subsidise car parking and travel often from Charity funds,' says Sara. 'The same applies to meals and many units will supply food for visiting parents.' 
Staff on the unit will support you as much as possible in learning to care for your baby and provide as much emotional support as possible. 'Most neonatal units will also have a counsellor or psychologist to support you through what can be an incredibly stressful time,' says Sara.
There are also some brilliant charities such as Bliss and Tommys that can provide you and your family with extra help and guidance.
It can be hard to know how to support NICU parents as a visitor or family member, but the key thing is to let them know you are there.
When can my baby go home?
"Staff will determine if your baby is ready to go home by assessing whether they can control their temperature, how well they are feeding and if their care can be continued at home. Some babies are discharged on oxygen or with specialist equipment or medication, but the hospital will teach you how to use this equipment. It is really important that you discuss any concerns you have with medical professionals so you feel ready and empowered to look after your baby on your own." says Debbie.