Advertisement feature
MyCrib is the leading baby registry in the UK, a free and super-simple to use online tool which gives your friends and family a better idea of what you and baby actually need. MyCrib makes it so easy, you can pull in items from any website (Mamas & Papas, John Lewis, Selfriges, Natural baby shower, Harrods, Amazon – really any website!) with a click of a button. No more awkward returns or duplicates, only gifts you love.
Baby shower gift registries are increasingly popular in the UK, catching up with the US where all baby shower invitations come with a link to a wishlist. Once you've created your list on MyCrib you can then personalise your registry and send it to friends, family and baby shower guests.
So, what makes MyCrib the leading baby registry in the market?
Buying assistant
Although you can of course add products you've already spotted we know expecting parents don't always know where to start – enter MyCrib's buying assistant.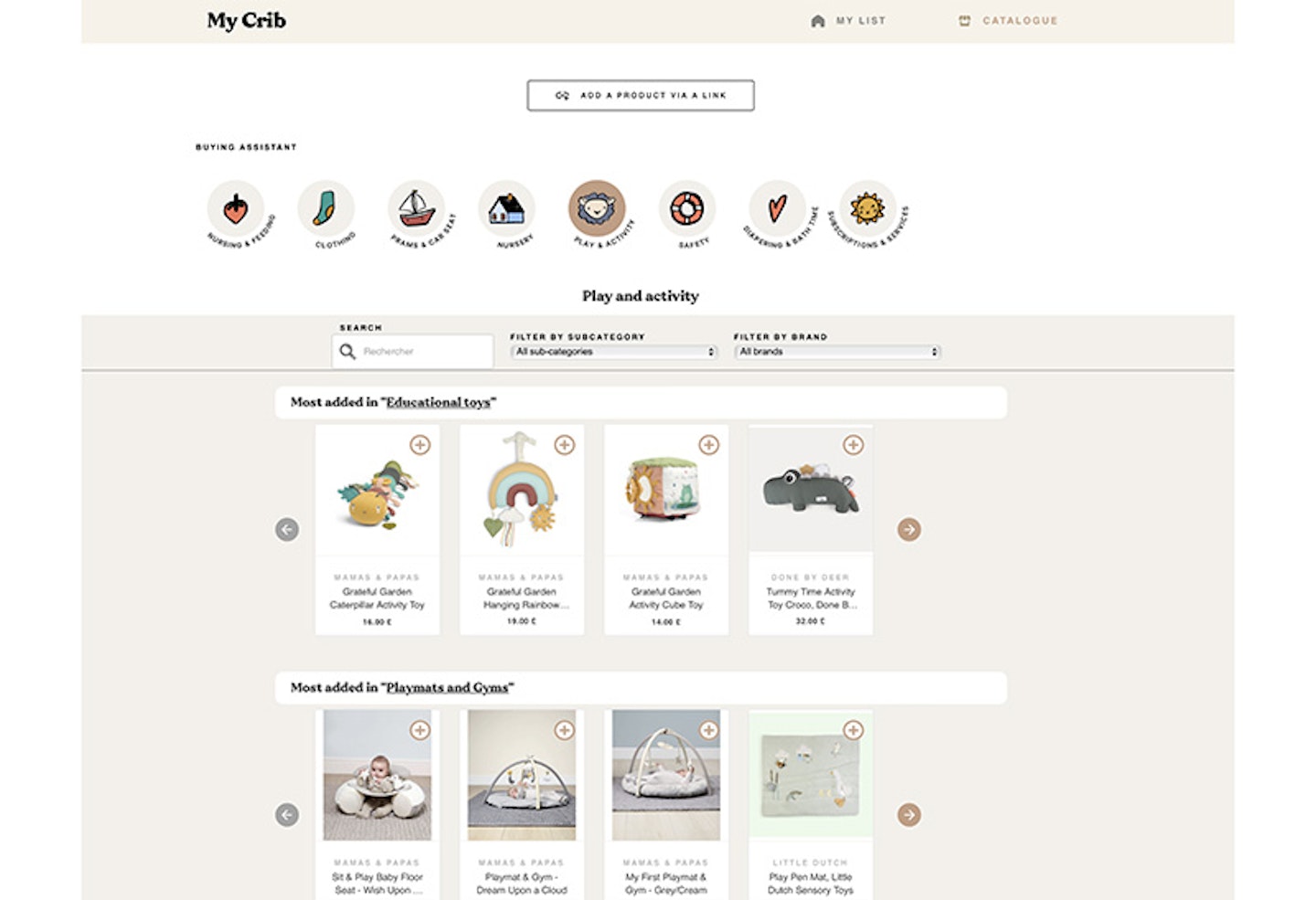 This clever tool immediately gives some inspiration and allows you to see what other expecting parents are adding to their baby shower gift registries.
The most added items are highlighted across a range of categories so you can see what's been most popular across play, nursery, safety and many more.
You can also filter by subcategory or even by brand if you've already had your eye on a certain name and want to see what other parents are buying. This is great if you're a first time parent or are yet to find your mum tribe to recommend products to you. If you like the look of a product you can read the reviews to find out why it's ranking so highly on MyCrib.
As well as the buying assistant, the weekly emails and on-site edits, such as "The high-end nursery edit" or "Parent's favourite muslin cloths", help you discover cool brands and guide you towards products tried and loved by the community of MyCrib parents.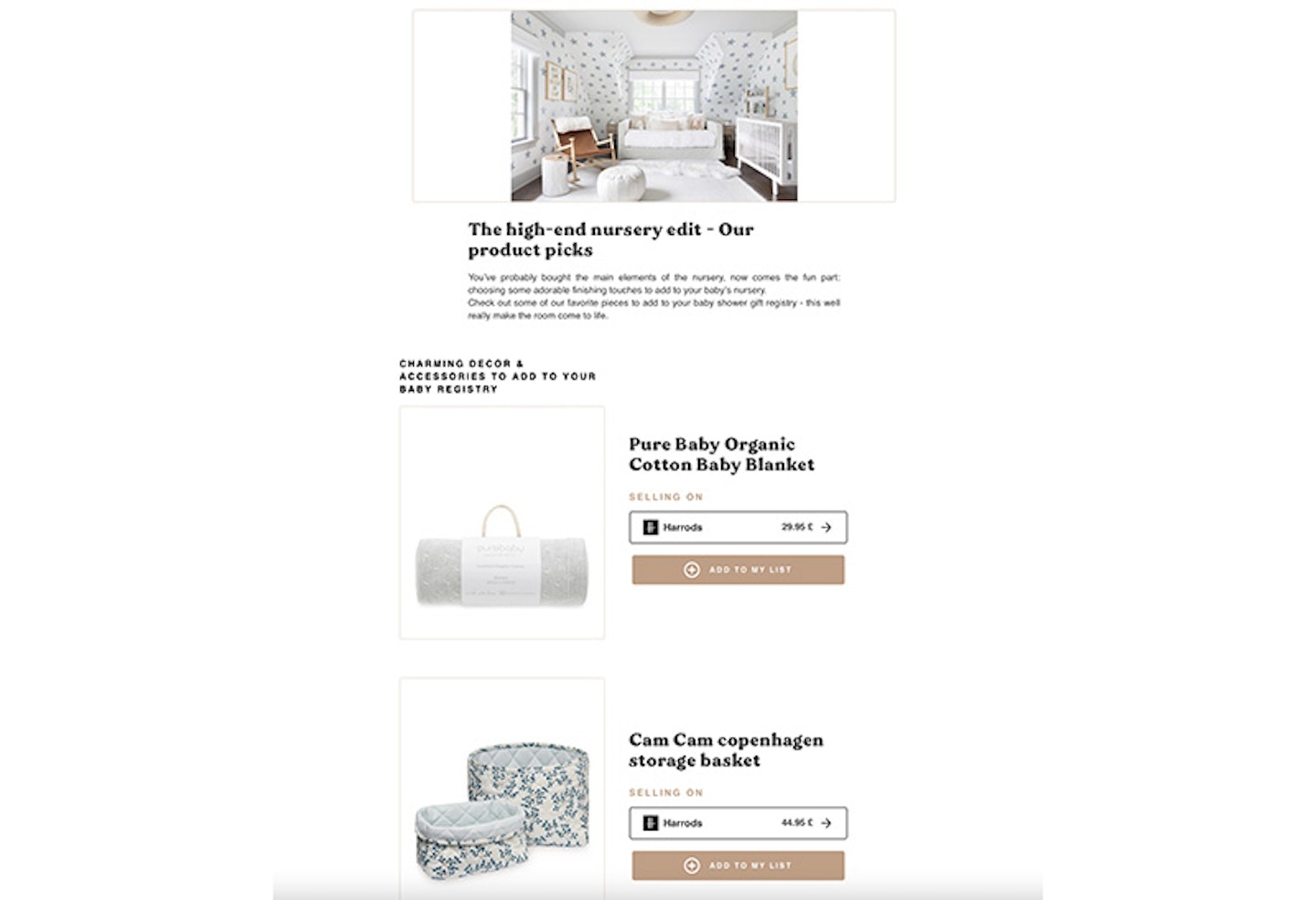 Real time price comparison
For all items on their site, MyCrib keep track of all the sites on which the products are selling and at what price, so when the time comes parents can buy the product for the lowest price.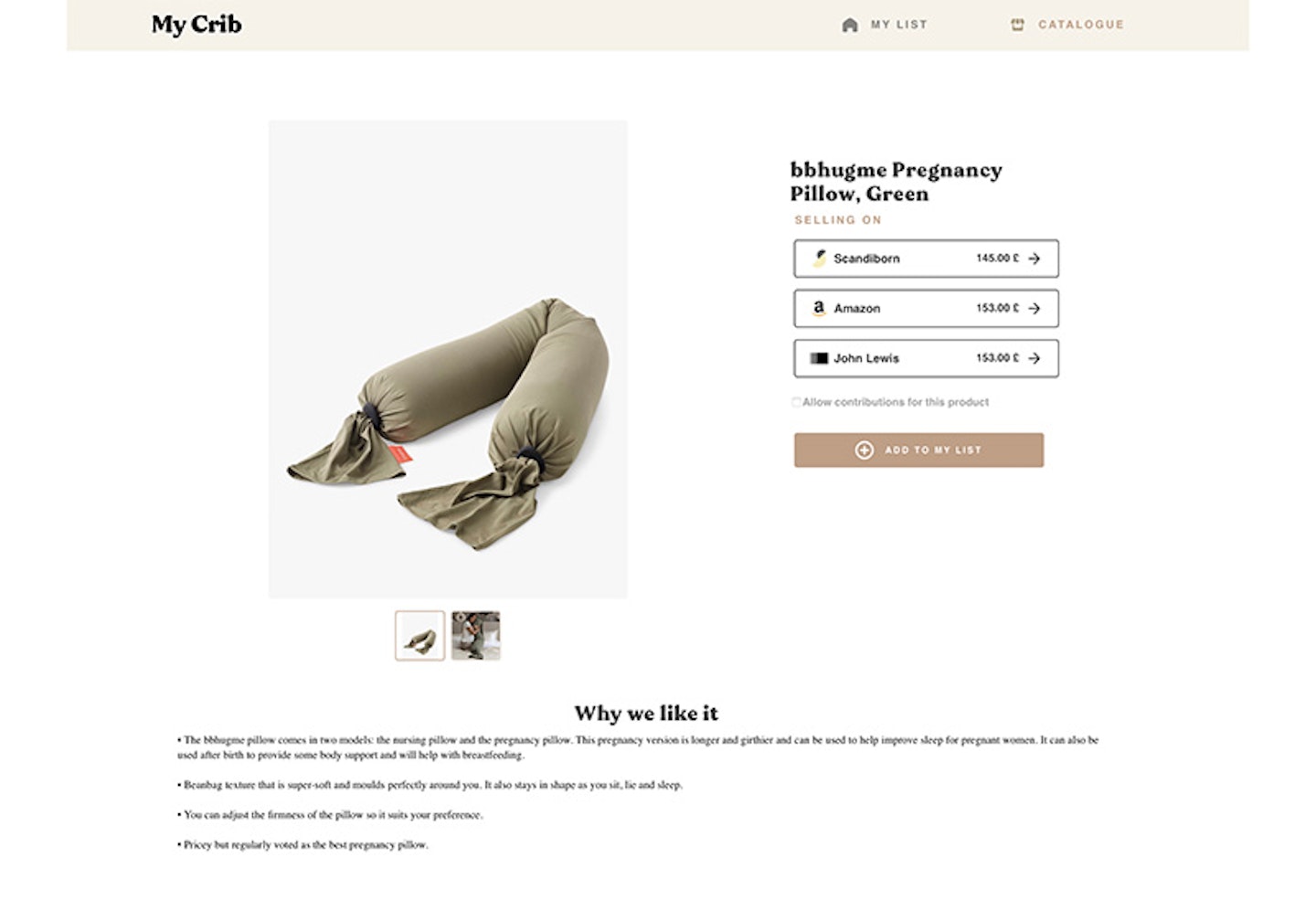 This makes it so much easier to know you're getting the best deal possible and will save you, and your gift-givers, so much time (and money)!
Personalisation
You also have the possibility of completely personalising your registry to make it a reflection of your little family. You can add pictures, comments, a thank you text and "heart" the products you'd like your family and friends to prioritise.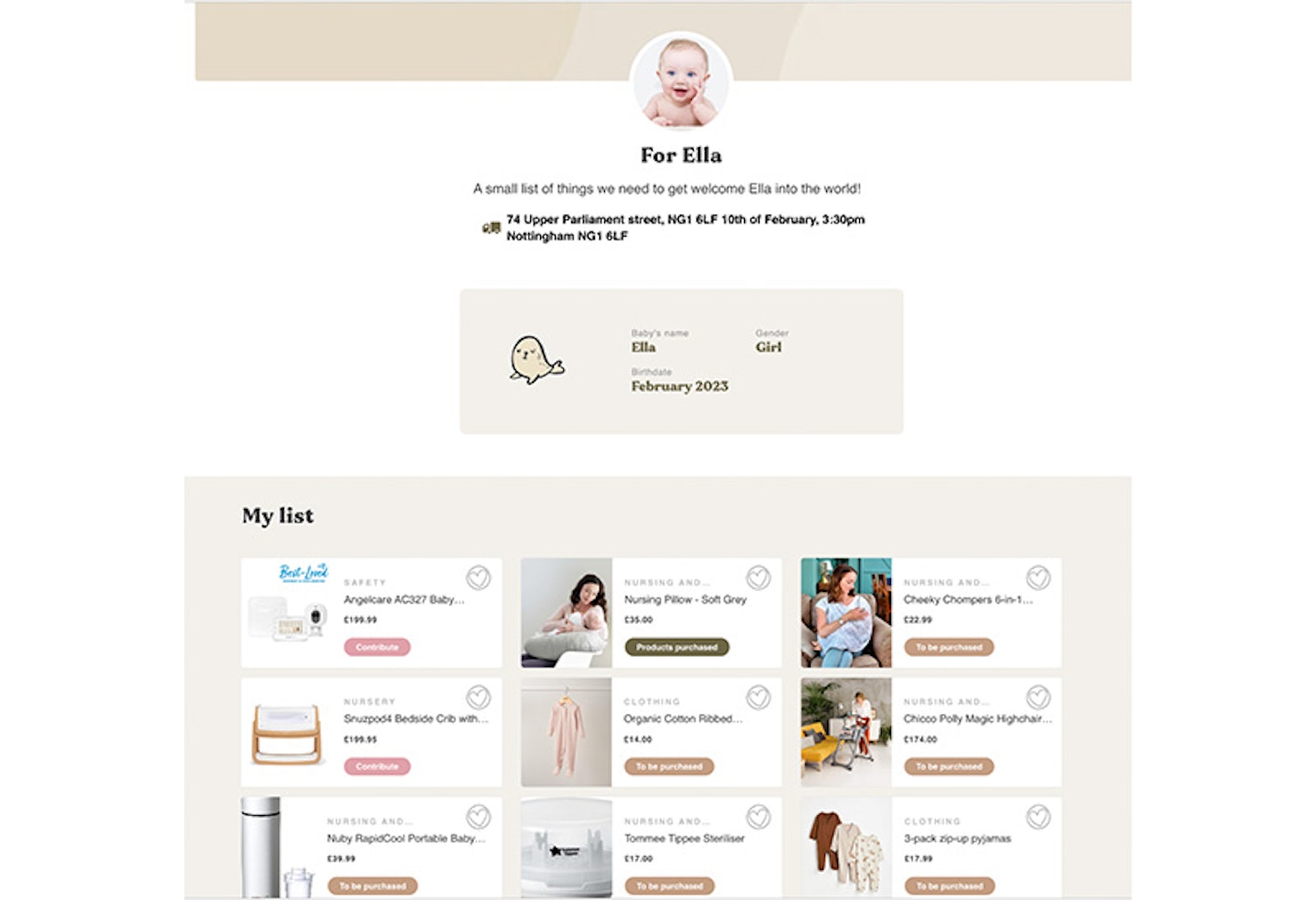 You can then add the link to your list on your christening, naming ceremony or baby shower invites and your guests will know exactly what you'd like to receive, while still feeling like they're giving a personal and thoughtful gift.
Group gifting
You needn't shy away from big ticket items because MyCrib offers a group gifting option that lets people contribute as much as they want toward the item.
The money then directly goes to your cash fund – MyCrib takes no commission at all, so you will get exactly what your family and friends have contributed.
Get the baby essentials you really need
With the ability to add products across a huge range of categories and brands you can truly get everything you need for when baby arrives, and beyond.
You can add any product from any site on the internet. Simply use the "Add product via a link" functionality which you can find at the bottom of your list or at the top of the catalogue.
You can also register for subscriptions (think a month of Hello Fresh for when you'll be busy spending every waking minute taking care of your newborn) or non-material gifts like a Treatwell voucher.
Your registry will be kept private until you decide to share it – and even then you can password protect it if that makes you feel more at ease.
MyCrib is the perfect way to give your family and friends a better idea of how they can help for the baby's arrival and the personalisation and customisation makes it fun and engaging for them.